There's a lot of bad advice out there regarding getting your website to rank well. It's not hard to rank your website in the SERPs, but you need the right strategy and tools to help you along the way. Learn valuable tips in this post on how to get your site to rank at the top of Google!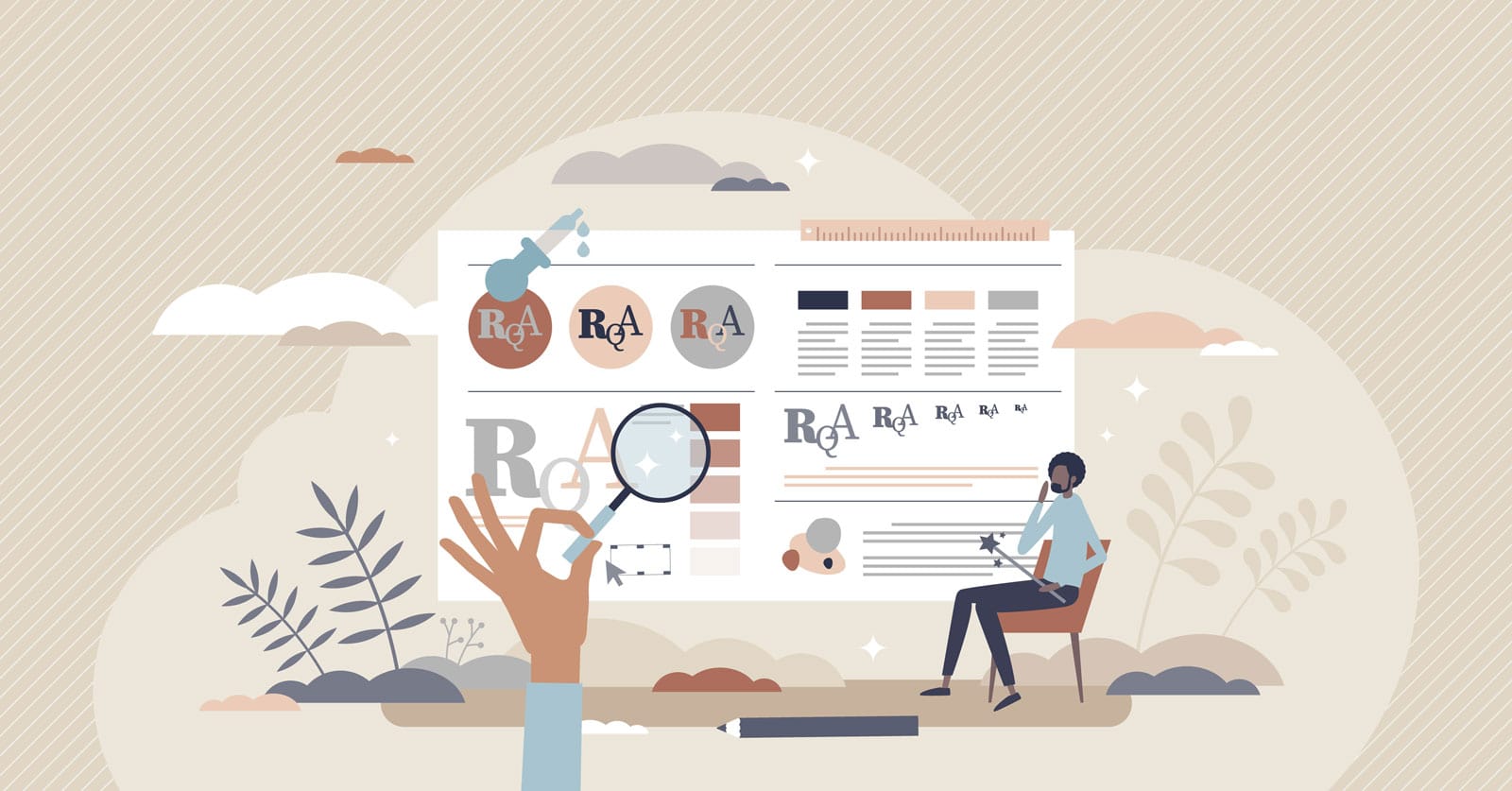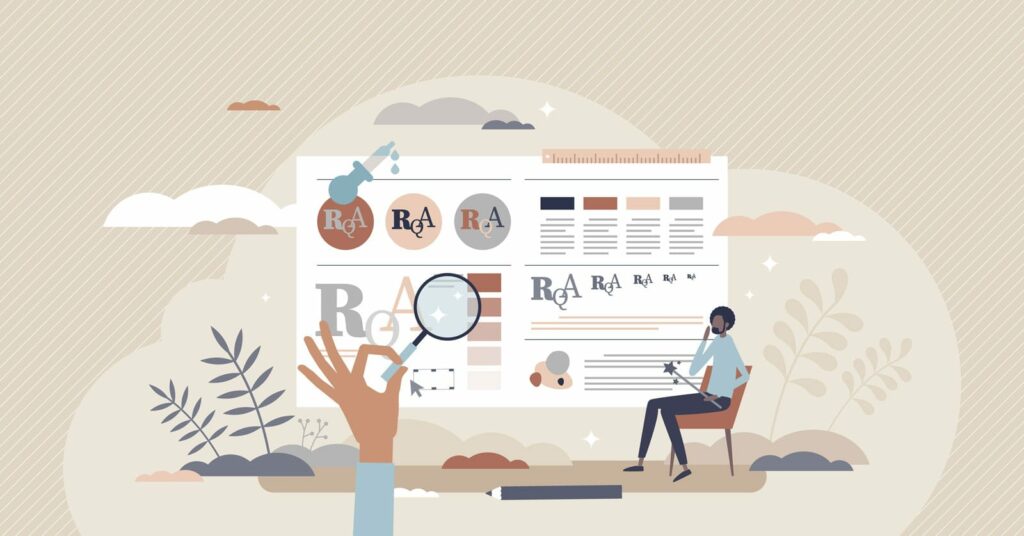 What are the most critical factors in ranking a website?
Google Search runs on a specific algorithm that grades web pages to determine site rankings. More engaged users help increase a website's relevancy, which increases the chances of the site's ability to increase its Google Rankings.
Search Engine Optimization is the practice of optimizing for what users want to read and see, then applying those factors to the most popular search queries.
Three items you need to focus on right away!
Search Intent
Learn the "WHY" behind a visitors' search; the internet is not just a field of dreams; if you build it, they will not come. You need to add value to your pages; you should always focus on what's in it for them. The internet is a transaction, you provide them with information, and they provide you with a page view which you can then monetize.
After you work out the why, find related Search terms, and target keywords with low difficulty and high search volume that will help you rank in the search engine result pages, you can perform keyword research using tools like Ahrefs, SEMrush, and Moz.
High-Quality Content
You want to start with great content. Great content is a broad blanket statement that I often see online that doesn't help much. To give you an actionable solution, the key is to use content analyzing software to help you constantly improve your content. I recommend such tools as Grammarly, SurferSEO, Frase.io, ClearScope. These tools will grade your content and show you what other web pages include.
High readability scores to add trustworthiness. A readable page, free of spelling and grammar mistakes, conveys that the author has adequately put in the time to research and cited the topic thoroughly.
Rewrite low-quality content to improve the overall quality scores, which will reward the website with higher rankings and additional keywords.
Backlinks
You will need to start a link-building strategy to improve PageRank. PageRank is an algorithm used by Google Search to rank web pages in their search engine results, and it is named after both the term "web page" and co-founder Larry Page.
If you are a local business, Link-building can be as simple as asking other local businesses to link back to your website, have suppliers link to your website, and join business commerce organizations so you can get a backlink.
Stay away from purchasing backlinks based on domain authority; this practice could get your site penalized and delisted from Google search results.
Find out more about the over 200+ ranking factors in my related blog post.
What are the guidelines for a site to rank higher in Google?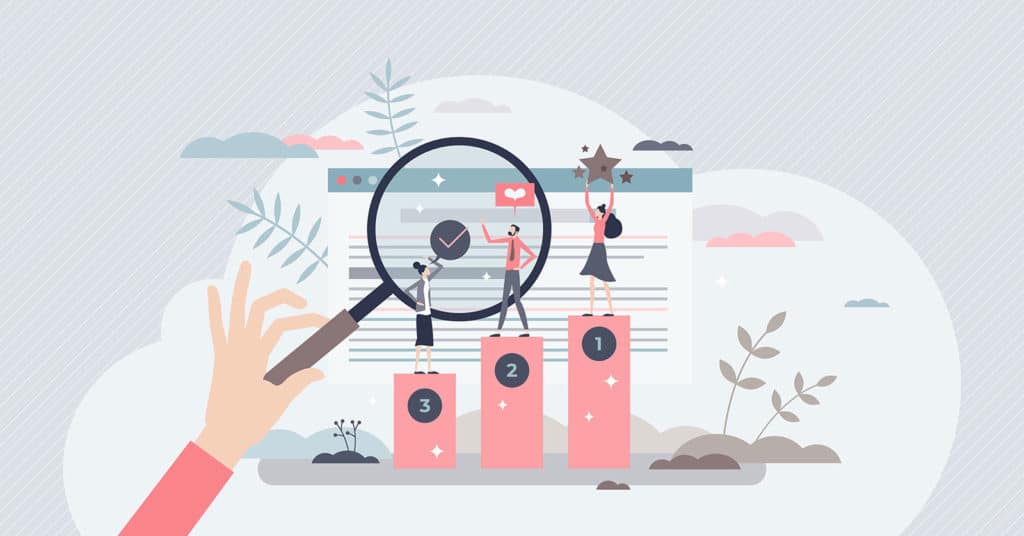 Add value to the reader.
Google's algorithm focuses on finding Relevant Content to qualify searcher intent. The only way you can effectively do this over long periods is to add value to the reader. When reading your content, look at it with fresh eyes as if this is the first time you've seen this website. As friends and family with zero web or digital marketing experience, look over the site and ask for feedback.
High Bounce Rates aren't always alarming; if readers find what they need, they won't check out the rest of the site. The most important part is how long they stay on the page and how far down the page they scroll down. If a reader only reads 10% of the page and bounces after 3 seconds, that is a bad sign.
Mobile Friendly
More people are on the go; the Mobile phone has become another appendage for most young people, that is why it is vital to have your webpages optimized for Mobile Devices. Google sees this trend and has started to crawl sites using mobile-first indexing.
PageSpeed
You want your website to load fast. If it's slow, people will go somewhere else to find the information they need unless they can't get that information anywhere else. So unless you are a government institution or an event ticket seller, site speed is vital in user engagement and the success of your website.
Page Speed Insights is a great tool to see where your site sits in performance. Another great tool is using Google Analytics Site Speed and Google Search Console Page experience & Core Web Vitals to see real user experience. These tools will help track the performance of visitors with different internet speeds, geographical locations, and devices.
If your website is slow, you can remove unnecessary CSS, minifying Javascript, and clean up your HTML to optimize the performance.
SEO Strategy / Content Strategy
Google loves authority resources; how do you become an authority in your niche? You answer every question the reader might have in a well-structured format: this references page structure, URL structure, navigation layout, and topic span.
If you are writing whatever comes to mind that week, you could miss critical topics, add duplicate content, and very easily create unstructured content. That is why a Content Plan (SEO Strategy) is vital.
After writing your content, you will need to promote and share your articles on social media and anywhere else it might attract readers. You will want to promote your work 3-4 times it took to write the piece. The same strategy is used in blockbuster movies, best-selling books; they don't wait and hope someone will eventually find it.
As your site grows with new content and promotions, you will want to review older pages to revisit, revise, and optimize for On-page SEO best practices, always keeping your content current.
User Experience (Usability)
Popular Restaurants, Businesses, Vacation spots, etc., all focus on the experience. These businesses want recurring revenue; they want excellent referrals; their business relies on it. However, UX is seen as a designer's/web developer problem when it comes to web design, and the reward of UX can easily be missed in the process. You want your website to be easy to use and appealing to keep readers engaged and more likely to return.
To optimize your UX, test your page in chrome, safari, firefox, etc., test on devices your reader uses. You can find this information in Google Analytics. This testing can also be automated using automated tools such as Browserstack.
The homepage is rarely the first page people land on. Your website comprises tons of landing pages, so it's essential to test the usability at every page level, making sure everything you offer is easily accessible and easy to find.
Continual Testing + Audits
SEO (Search Engine Optimization) is rarely a set it and forget it process; you want to continually monitor the SERPs for Rankings and Click-Through Rates. You need to monitor drops in rankings or traffic when new Algorithm updates launch and when to Search Intent changes—at the same time, watching your website for new errors and usability issues.
You can streamline this process by using automated testing and tracking tools like Ahrefs, Moz, SEMrush, Screaming Frog. These tools track search engine rankings for changes; they can also notify webmasters that errors such as broken links, Canonical tags, missing and duplicate content needs fixing.
When optimizing your content, you will also want to add schema (structured data) to your web pages. Schema helps search engines understand your pages better and allows you to rank for Featured Snippets.
Help Google find your pages.
If you want Google to rank your website, you need to ensure Google can find your website. It is crucial to design your site to have a clear conceptual page hierarchy for crawlers.
You optimize for this using Internal links (to strengthen PageRank), adequately laid out navigation, correctly silo'd content, and anchor text for the GoogleBot to understand what the links are about.
When adding anchor text, use synonyms and broad match terms; linking the same word repeatedly isn't good practice and can be seen as overoptimization by search engines. You also want Google to freely crawl your website; adding a noindex/nofollow (e.g., rel=nofollow) to internal links will impede that traffic.
To track errors and tell Google how to find your website, you must set up Google Search Console and submit an XML sitemap.
Lastly, don't put all of your eggs in one basket; look at traffic from Bing, DuckDuckGo, Yahoo!
You can learn about the quality rating guidelines here, and what has recently changed in the guidelines.
What is the first step in the ranking process?
To simplify things, you will want to:
Purchase a domain name
Set up an easy-to-use CMS (Content Management System) such as WordPress. Install the least amount of plugins possible.
Start writing optimized page content.
Begin a Link-building strategy (external and internal)
Help Google find your pages
What are the essential things to consider when optimizing a website for search engines?
To get down to the nitty-gritty of on-page optimization, when you review your new pages, you must check the following:
Title Tags (Optimization)
Meta Descriptions (Meta Tags)
Eyecatching Headers (h1, h2 etc)
Relevant Internal and External Links
Images resized for web and appropriately named, with descriptive ALT tags
Adding an XML siteamp
A robots.txt file to show where the sitemap is located
What NOT to do when optimizing your website for Search Engines?
Avoid the following techniques:
Automatically generated content
Participating in link schemes
Creating pages with little or no original content
Cloaking
Sneaky redirects
Hidden text or links
Doorway pages
Participating in affiliate programs without adding sufficient value
Loading pages with irrelevant keywords
Creating pages with malicious behavior, such as phishing or installing viruses, trojans, or other badware
Abusing structured data markup
Sending automated queries to Google
Although challenging, it's essential to stay clear with your intentions and goals for the website and be consistent with your efforts. Staying consistent is the key to success. If your business is too demanding, feel free to contact me to discuss further how I can help your business grow new sales and customers with this process.
For more digital marketing tips and tricks, be sure to check out the rest of my blog.
FAQ
What are Suggested Website Ranking Guidelines?
---
Published on: 2021-10-01
Updated on: 2022-06-09