You know that sinking feeling you get when you hear words like "class action lawsuit?" It's especially worrisome when you're unsure if your business complies with the Americans with Disabilities Act (ADA). But before you start sweating bullets, take a deep breath and read on. This post will help to simplify ADA compliance for businesses and provide some tips for getting started. By the end of this post, you'll be confident that your business is ready for anything. Well, almost anything. Let's dive in!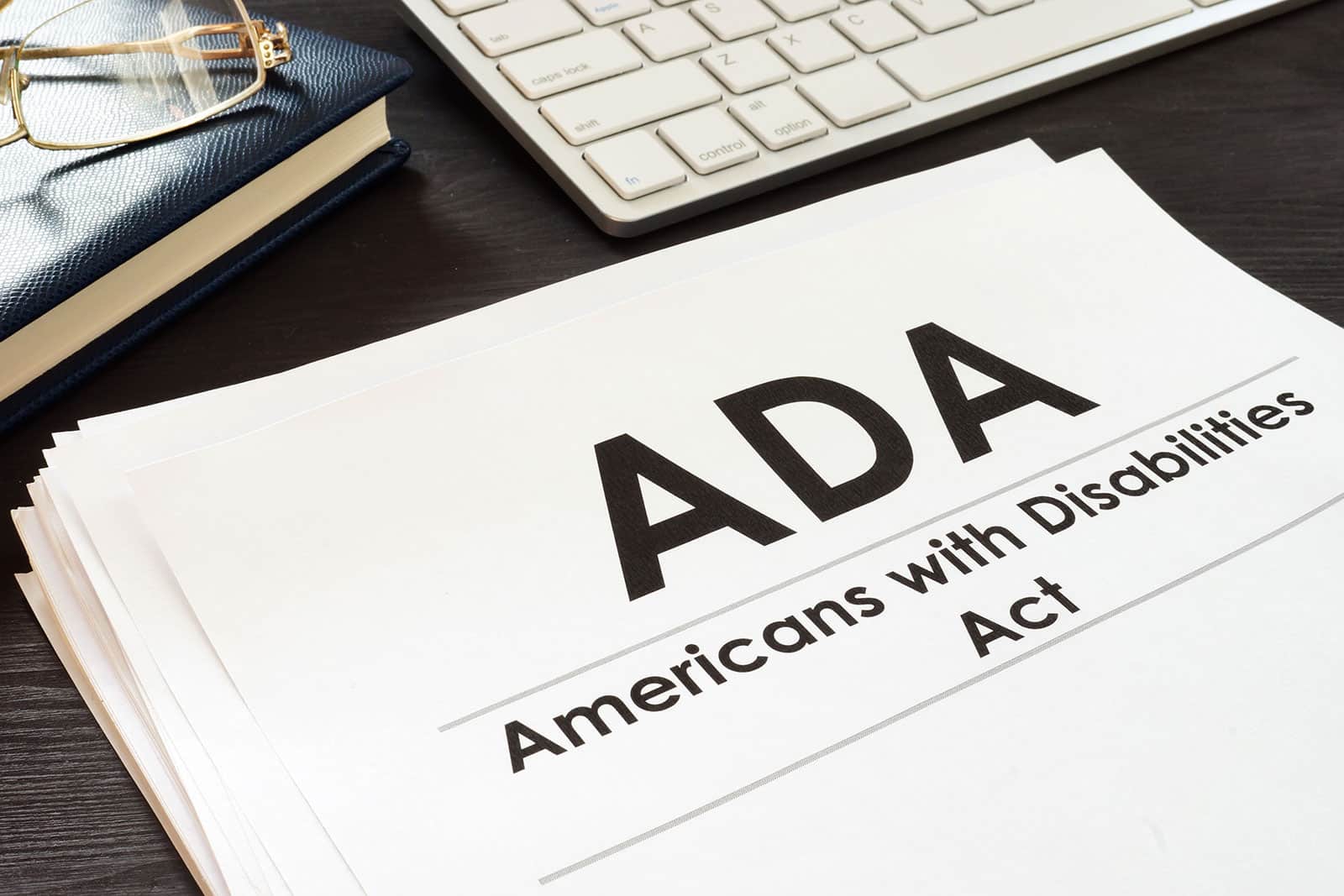 What is ADA?
ADA stands for The Americans with Disabilities Act.
The ADA Title III prohibits "any public accommodation" from denying "full and equal access" to its services or facilities to persons with impairments.
The ADA comprises five "titles," each focusing on a different aspect of life: employment, transportation, public accommodations, telecommunications, and government services.
The ADA's Title III prohibits discrimination in public accommodations, such as "hotels, restaurants, retail merchants, doctor's offices, golf courses, private schools, daycare centers, health clubs, and sports stadiums," among other things.
No person who owns, leases (or leases to), or operates a place of public accommodation may discriminate against an individual based on disability in the full and equal enjoyment of the goods, services, facilities, privileges, advantages, or accommodations provided by any such person. "Place of Public Accommodation" is defined as "any building or portion.
What measures can you take to ensure that you comply?
There are no clear standards for website accessibility. In general, courts conduct a flexible, case-by-case examination to see whether or not the Act's demands are overbearing for businesses.
Which Websites are Required to be ADA Compliant?
Businesses that operate 20 or more weeks per year
Those that fall under the category of "public accommodation."
Are there businesses that are REQUIRED to have an ADA-compliant website?
Yes.
Government websites
Private businesses contracting with the government
Title I businesses that operate 20 or more weeks per year AND have at least 15 full-time employees.
Title III businesses.
The ADA necessitates web content accessible to persons with impairments for this specific list of businesses.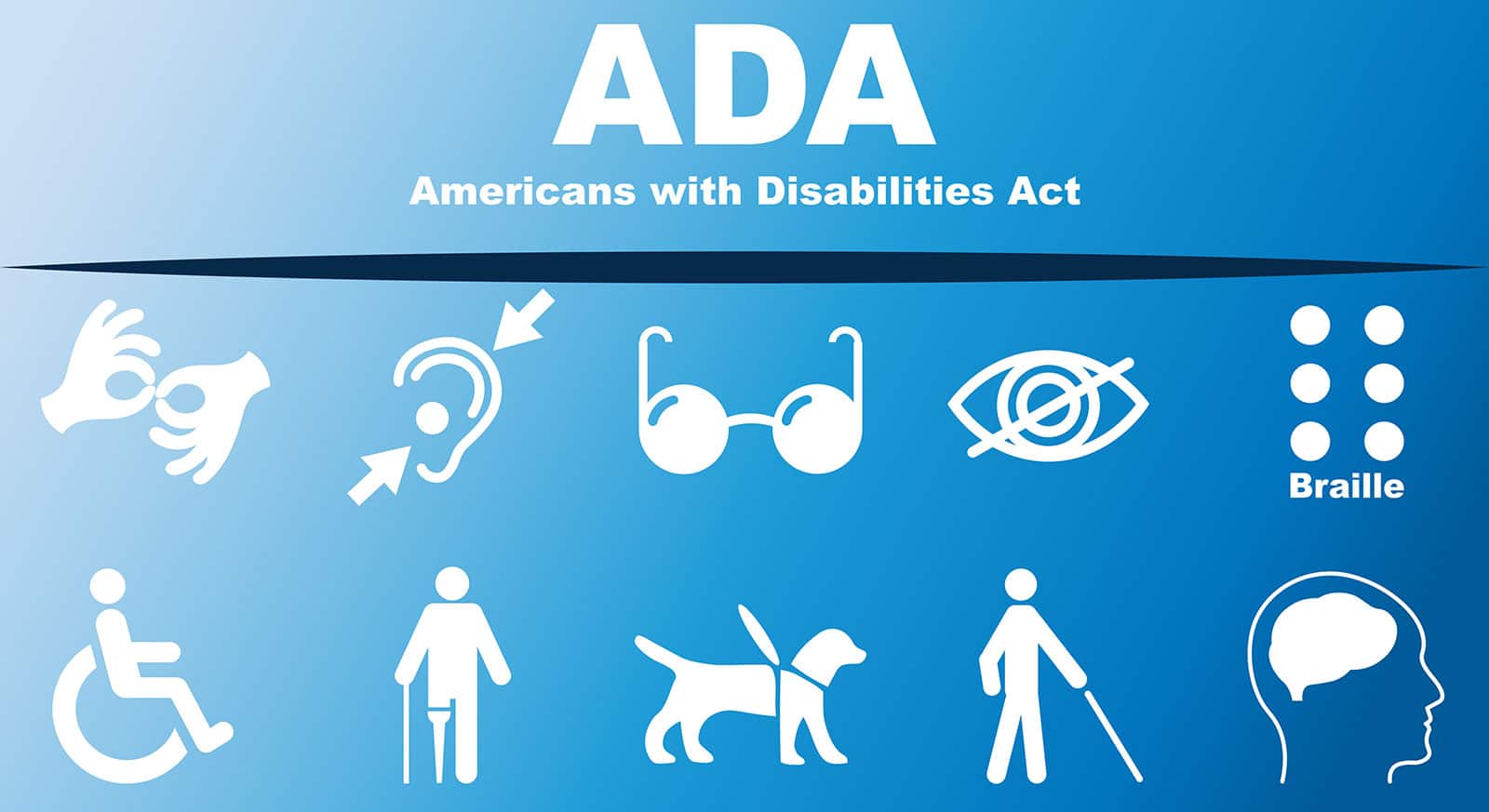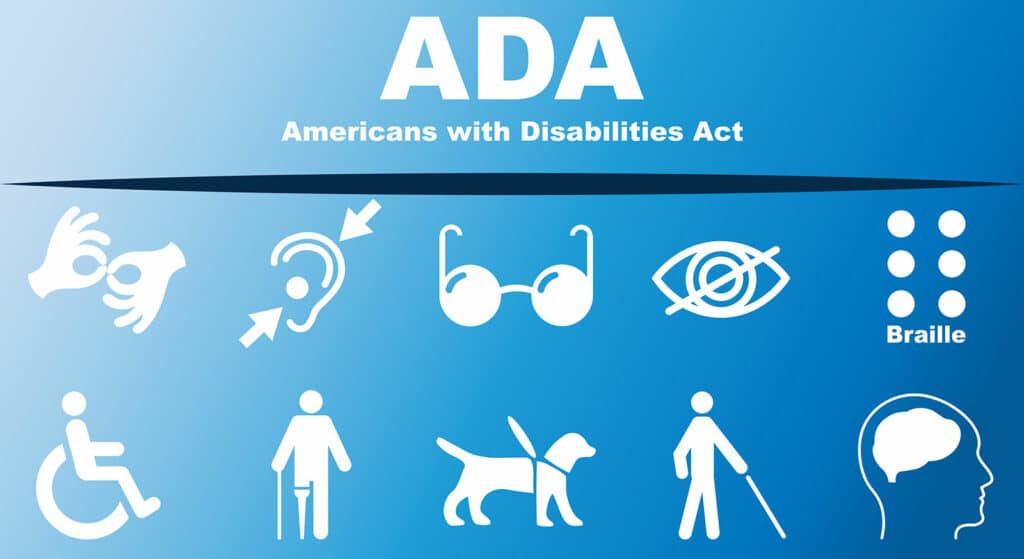 Who can file an ADA Lawsuit?
The Americans with Disabilities Act of 1990, Title III, applies to obstacles to access a "place of public accommodation." There must be a link between the violation and a physical place of public accommodation regardless of the form of barrier. To bring an ADA lawsuit, a plaintiff must show:
That they are disabled.
The defendant owns, leases, or operates a place of public accommodation.
The defendant denied the plaintiff—based on the disability—total and equal enjoyment of the premises.
Can you be sued for not being ADA Compliant?
People with disabilities have the right to sue in federal court and seek injunctive relief (an order to stop ADA violations) and attorney's fees under the ADA. Monetary damages, on the other hand, are not allowed.
What are the prospects for successful ADA website litigation in court?
In recent years, numerous federal judges from California to New York have expressed their aggravation over the increase in Title III claims filed against both big and tiny businesses.
Where can you get more information about ADA-compliant websites?
A lawyer who specializes in disability law
A Digital Marketing Expert
As a business owner, it's essential to understand the basics of ADA compliance. This way, you can avoid potential legal issues and make your business more inclusive. Please feel free to contact us to get your website ADA compliant.
FAQ
---
Published on: 2021-12-04
Updated on: 2023-07-12