Definition of SEO
Search optimization engine, or simply SEO, improves the quantity and quality of your website traffic via search engines. In other words, SEO involves optimizing websites or web pages to get organic or paid traffic.
SEO entails making necessary changes to make your website or web pages more captivating to search engine algorithms.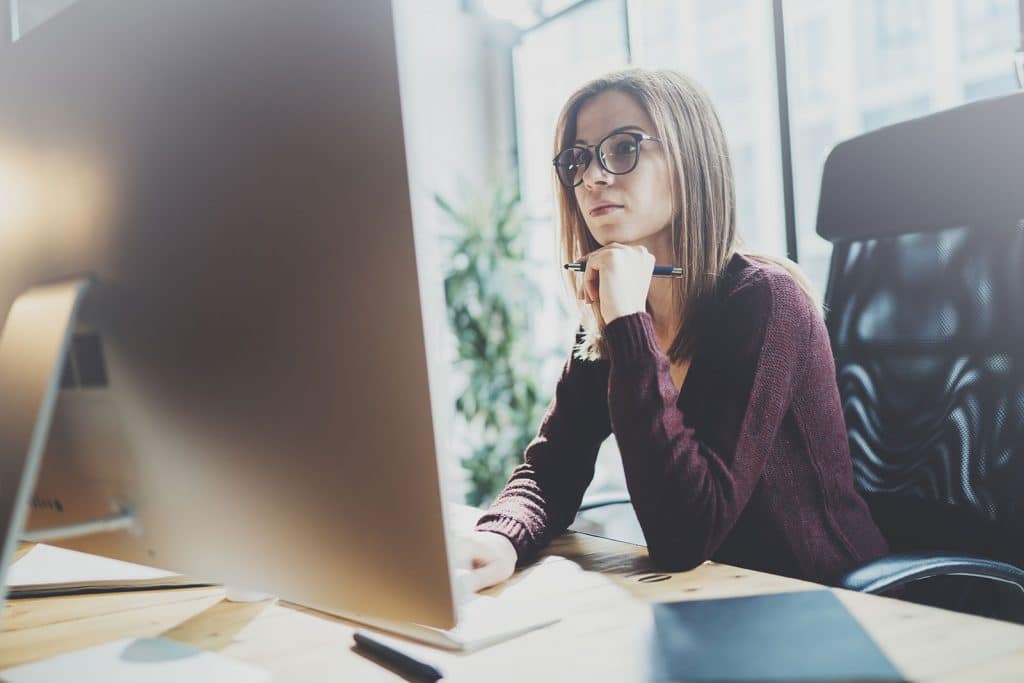 Some of the optimization strategies include:
Making the title tags and meta descriptions very informative.
Improving the speed of landing pages.
Improving the readability of webpages
Producing high-quality content.
Removing broken links.
Making the website responsive.
Using appropriate keywords.
Use of high-quality images and videos.
Generally, the search engine algorithm consists of a web bot, otherwise called web spiders. The bots search through the internet, gathering web pages with any relevant information. Next, the algorithm analyzes the pages and index them by trying to match them against the search query.
The result is categorized in an index according to relevance. The search engines will then display web pages with the highest index at the top of the search engine results pages (SERPs). Now that we have a good understanding of SEO let us dwell on what local SEO is.
What is Local SEO
Local SEO is a method of optimizing your website for enhanced visibility of the area where your business renders its services. The aim is to bring local audience traffic to your brick-and-mortar store or shop geographical location. This action helps people to find you online and offline.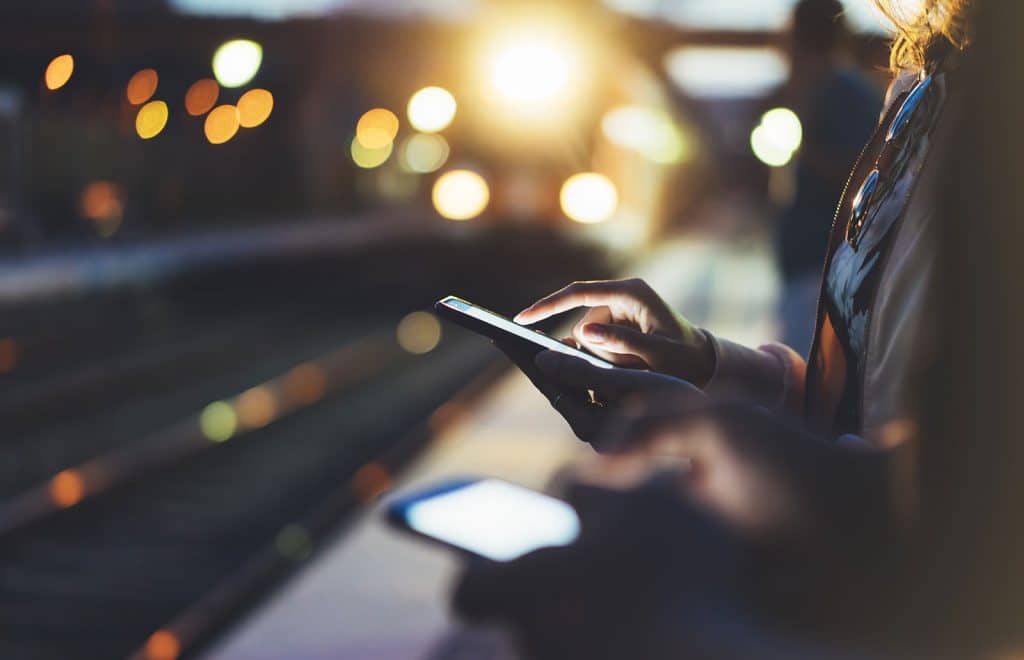 Google first unveiled local SEO after realizing that many people seek businesses within their immediate geographic areas. To help users get refined search results, the search algorithm picks certain keywords that show local intent, such as near me or cities' exact names.
A local search has three key principles:
Prominence: It is the dominance level of a business in a given industry or sector.
Proximity: It is the closeness or nearness of a business from the user's exact location.
Relevance: The display of results is of the biggest importance based on the search terms.
A local search helps users to find, choose and connect with local businesses within a particular area.
Why You Need Local SEO
You are likely to find most small businesses within specific service areas. For instance, consider a franchise at a local drive-through selling hot coffee. It would be more difficult for such a small business to be visible on the internet than giant industries like Starbucks.
Local search helps such small businesses gain visibility to the people living and working within that locality. Other than getting discovered, there are other advantages of having a local SEO. Here are some of these benefits in length.
a. Get Quality Traffic
The acquisition of many visitors to your site is a great thing. However, if you are not getting conversions, then it is more or less useless. The primary purpose of digital marketing is to ensure that you generate more revenue for the business's sustainability.
In Atlanta, Georgia, a grocery store would be more profitable if its web traffic was from within the area, rather than having most visitors based in Los Angeles, California. For such a grocery store to receive increased and quality web traffic, it requires local SEO.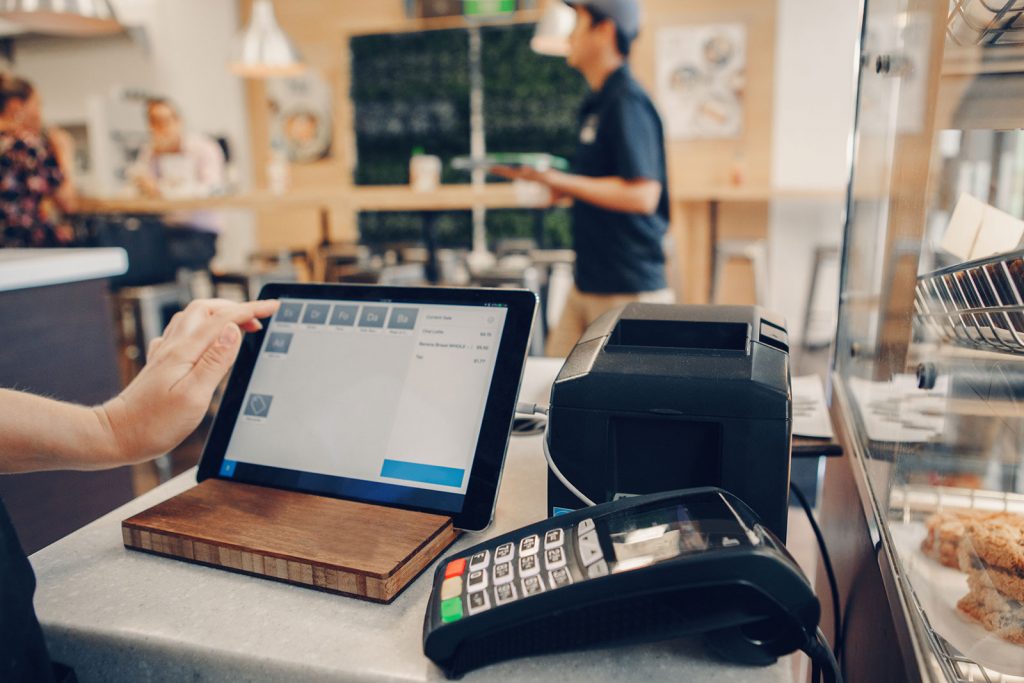 b. Reach People Who Want to Convert
Most of the people who do a local search have intentions of buying your business products or services. A business on Google Maps receives visits from local online shoppers who live within 5 miles radius. Local SEO helps to place customers who are ready to convert right in front of you.
c. Gain Repeat Customers
Local search helps visitors within your locality to find and visit your business premises. When exceptional services define your business, it is without a doubt that you will gain repeat customers. It also helps to build lasting business relationships, which are paramount in the growth of your business.
d. Staying Competitive
Local search helps your business to remain competitive within your area of service.
In most instances, different types of businesses help in the cross-promotion of products within themselves. Such events will make your enterprise gain mentions on websites of other companies.
e. Reduced Advertisements Cost
Many people prefer to find products and services that are nearby. Local SEO helps your business to have high indexing and ranking on search engines. It thus means that people will get to know about your services without much hustle. Having high rankings in SERPs helps local enterprises to gain popularity fast. As a result, you will spend little on advertising on video and print media.
What You Need Before Starting a Local SEO
i. Read GMB Guidelines
For GMB to remain helpful to users, it has a set of rules and regulations. It is of paramount importance to understand what the manual entails not to violate Google's standards.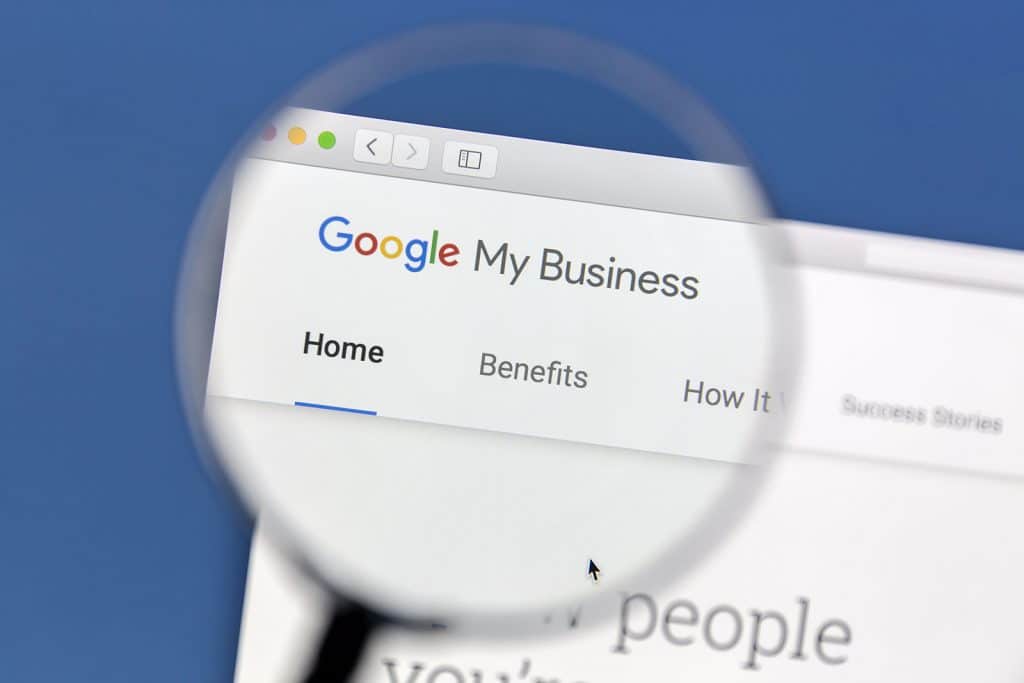 Begin with, the guide informs us about the eligibility criteria. First, the business must be in existence with a physical location where customers can visit. Additionally, the company needs to make personalized contact with clients within the stated working hours.
In the same breath, rentals and properties for sale are not eligible. Moreover, ongoing services or classes where the business owner has no authority over the location are not permitted.
ii. Create a GMB Account
The business owner must create an account with GMB and claim and verify ownership of the business. Once your account is set, you require to input the business description. It is important to note that the algorithm permits only enterprises operating within the confines of the law.
iii. Enter the Business Information
Filling incorrect details about the business is essential and critical. Skipping this part would lead to suspension or other penalties by Google. The name of the company should be consistent at the storefront and website. This feature helps users to verify the presence of the business and easily find it.
Additionally, users should fill in their addresses, main phone numbers, website, landing pages, hours of operation, and business categories. Please note the use of irrelevant information on the name leads to the suspension of the business profile.
iv. Identify Your Business Models
It is vital for you to clearly and carefully recognize your organization's type of business model.
Examples of business models are:
Service area business like a swimming pool expert person who goes to meet customers.
Physical brick and motors like a retail shop or grocery store where customers can visit.
Hybrid, such as a cake shop that also handles deliveries
Home-based, such as housekeeping services.
Mobile business such as food trucks
Business Statement: Set business goals with a clear scope of what you expect to do.
Difference between Local SEO and Organic SEO
Local SEO seeks to enhance the online visibility of a business. Organic SEO aims to improve business ranking on a search engine.
a. Difference by algorithm
A search engine serves the purpose of giving the explorer results that are most relevant to their searching. For Local SEO, the search engine returns a list of the nearest location where the searcher can find what they require. The Local SEO is a focused location algorithm that returns searches close to the user's location.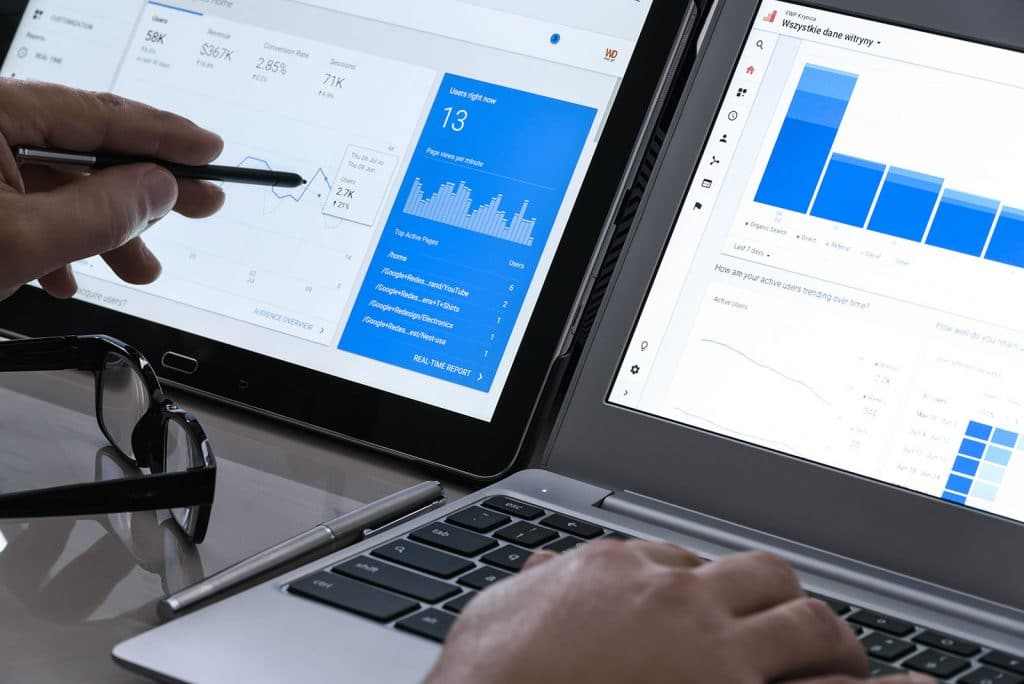 On the other hand, in organic SEO, the search engine for organic SEO seeks to give the searcher results that are unique, relevant, and high quality. This type of SEO functions on a content-focused algorithm
b. Links and Citations
Content and links are among the most critical factors that determine the ranking for Organic. SEO. The search engine has ranking criteria. It considers how many high-quality website links redirect people to you. Each link acts as a vote and stamps the credibility of your site.
The more you attract backlinks from high authority domains, the more confidence, and authority your site gains. Search engines perceive you as a reliable source of information, and they recommend you by giving you a higher ranking.
As links are essential to Organic SEO, so are citations to local SEO. Local SEO improves their performance through search engines to judge the local SEO through the mentions and citations associated with your location.
It does not matter whether or not there is an active link that connects to your site, and citations allow the search engine to create an impression of your business location from which customers can visit. One way to improve your local SEO and boost your credibility is to claim more directory pages and listings.
c. Reviews vs. Social Proof
Local search engine optimization heavily relies on reviews to improve business. Google searches for positive reviews that are linked to your business name, address, and phone number.
On the other hand, organic SEO depends on social proof to improve business. Social proof is sharing other people's thoughts and opinions about your business. It can be through customers, celebrities, or experts.
How to Set up Location Pages
i. Create and manage the NAP
Ensure that the NAP details on your location page are similar to that in the directory, citations, and GMB profile, as consistency is key.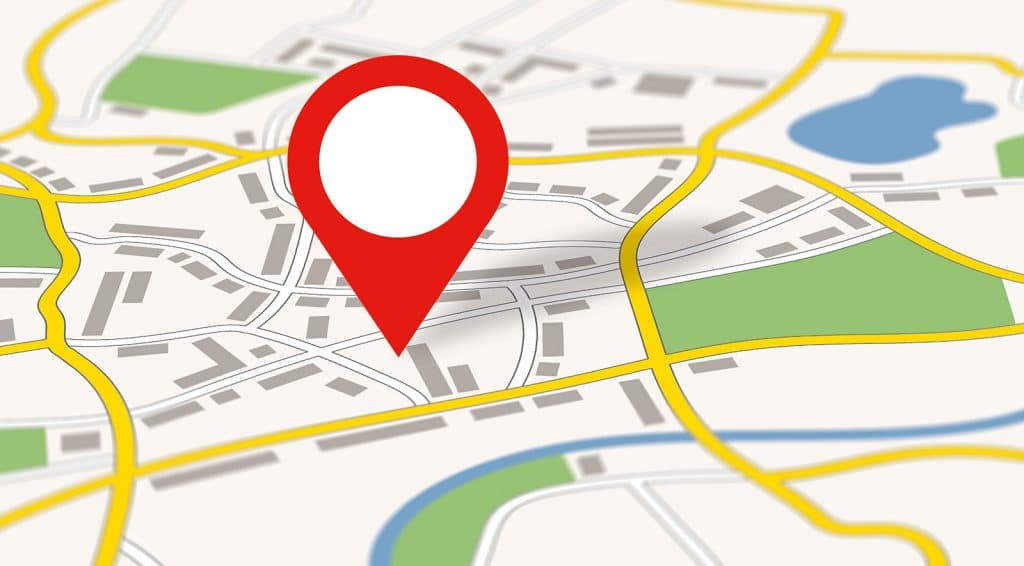 ii. Include Office Hours
It is essential to add the opening and closing hours of your business to your location page. This inclusion is crucial, especially if the business has multiple locations. Take note of special occasions, holidays, and time zones when creating business hours schedules.
iii. Adding Photos
Useful location pages have pictures. Photos are great content, and they allow your clients to have a perception and expectation when coming to your store.
Ensure that you include attractive interior and exterior photos of your business place
iv. Description of Your Business
Remember to give a detailed account of your location-based o: products, brands, and services your business offers USP, nearby locations, and menu. Your page should have varying business descriptions for all location pages.
v. Include a Useful Call-To-Action
A call to action is an essential marketing and sales strategy in digital marketing. If you need visitors to buy, reserve an appointment and get directions to your business, a CTA must have on your location page.
vi. Directions to Business
Directions allow your customers to find your business quickly. One way to ensure that you give your business directions is to include nearby businesses for easy tracking. If your business is near a highway, include instructions that guide the clients from East and West or North and South.
vii. Insert a Map
A map is a diagram that represents an area, and it shows features, cities, and roads in that locality. It allows its users to identify a geographical location and quickly navigate to it.
Make use of the Maps APIs to design a map that leads to your business. It should show the nearby landmarks such as local businesses to make it easy for clients to find your exact location.
viii. Schema
Schema markup allows you to find descriptive, informative, and local busy types. Specific and relevant local business type allows your customers to understand the roles of your business.
ix. Adding Titles and Meta Description
These are short HTML codes, and they are found on every website page. The elements of titles and meta description should include a specific Keyword, a brand, and a Keyword.
x. Internal Links
Links help your visitors to go through the content of your site with much ease. Links can include service and company pages, social media profiles, published blogs, and nearby locations. These elements add value to your clients.
xi. Get Load Speed Insights
A page that loads fast creates a good user experience, and Google recognizes this aspect in a page. You can use paid or free available tools to test the speed of your page.
xii. Monitor and Manage Your Reviews
Maintaining a location page requires constant monitoring and managing of reviews. Users read and regard the views of other users. As such, ensure that you include online reviews on your page.
How to Acquire Local Reviews
Reviews or rather honest feedback about your business services and products are essential in SEO. Moreover, most consumers use reviews of past customers to know whether to use your services or not.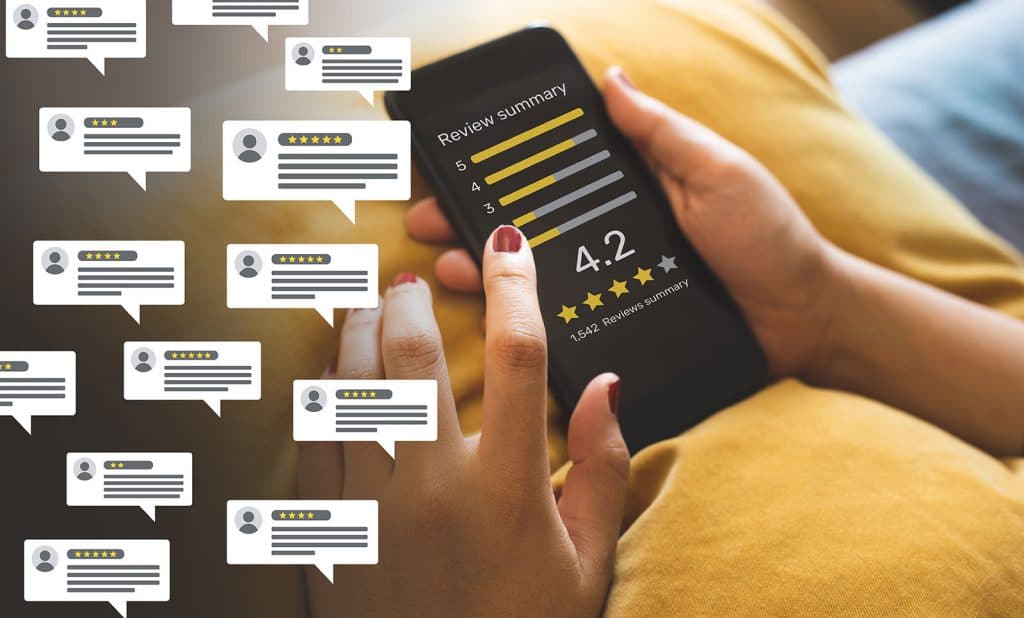 It may be tempting to pay someone to do good reviews for your business or even pose as a customer based on reviews' power. However, this is not wise and will lead to penalties and punishment by search engines.
a. Offer Exemplary Services
Great customer experience is the most basic and most valuable kind of review for your company. People tend to recommend any business that goes the extra mile and exceeds their expectations.
Create a superior service culture through compliance with quality control measures and ensuring your staff undergoes thorough training. A business environment with a great culture of excitement and high professional standards will attract high volumes of positive feedback.
b. Collect Customer Contact Details
Provide an avenue for customers to share their constant information with you. You can do it when customers are creating an account with your website. Otherwise, you may also encourage this when offering services at your business premises. After a while, you may contact the customers via email and ask them to write a review based on their experience with your business.
c. Respond to All Reviews
In most cases, businesses seem to focus on good reviews. However, it is essential to respond to all comments as much as it is possible. At whatever cost, a company should not dismiss a negative review. Reacting to negative feedback depicts that the business shows concern and envisions delivery of superior services.
Find out what the issue was with a former customer and, where necessary, make it up for your mistakes. By responding to feedback, you will encourage more consumers to know their voice matters to the organization.
d. Use In-Store Signage
Print out flyers, business cards, brochures, and receipts to encourage customers to do reviews at the local business premises.
Encourage customers to provide online feedback through your website or mobile app. You may also provide links to your social media accounts and encourage customers to give their service experience honest reactions.
How to Know Optimized Content for Local
i. Use Analytics Tools
The use of analytics tools is the best way to determine whether your content is optimized for local. Such software will assist you in getting insights into how your website is performing on SEO.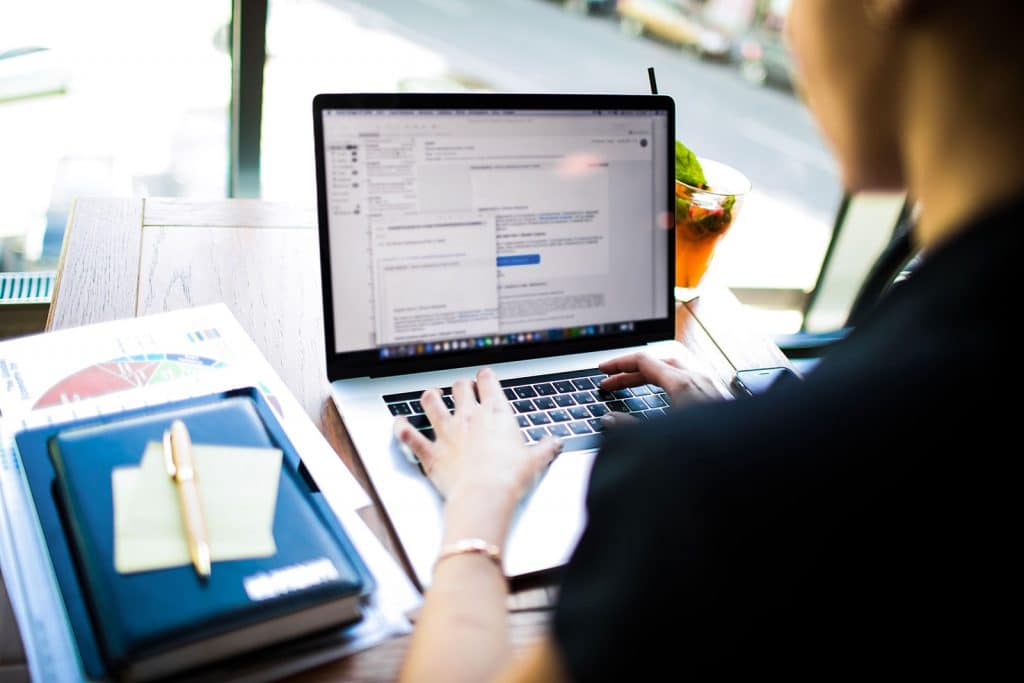 The analytic tools will show your website's organic or paid traffic, number and quality of backlinks to your site, competitor analysis, number of organic keywords, and other metrics.
Some of the top SEO tools today include:
Google Analytics
Ahrefs
SemRush
MozBar
Ubersuggest
Spyfu
ii. Check the Statistics
Numbers are an essential factor when making assessments for the success of your local SEO campaign. The following are important metrics that will help you know how your SEO is doing.
iii. Web Traffic
Web traffic refers to the number of visits you get to your site, except for referrals. If your website is not receiving traffic, it means that your SEO strategy is performing poorly.
The web traffic has zero relationships with the ranking of website pages. On the other hand, click-through rates determine the website rank. However, the CTR goes hand in hand with website ranking. Google Analytics is an excellent tool for tracking this statistic.
iv. Bounce Rate
Bounce rate means the ratio of people who leave your website after viewing one page against the total number of visits you get.
If the percentage is high, it implies that people are not finding what they want. Alternatively, it could mean that your site does not have relevant information. A high bounce rate signals that internet users near you may not visit your local shop.
v. Number of Inquiries
A high number of phone calls or messages inquiring about your business location or services offered shows your SEO is working. A sudden surge and, in particular, calls from GMB customers show excellent performance of the SEO.
vi. Conversion Rate
Conversions are the top goals for SEO. An increase in subscriptions, sales, and local store visits indicate that the SEO is doing well. For you to get more conversions, it means that the combination of your strategies is working correctly. More sales mean increased revenue and higher business prominence on the SERPs.
How to Build Local Links
a. Take Advantage of Sponsorship Opportunities
Seek sponsorship opportunities that have an impact on your business and earn visibility in your community. Find suppliers, events, or charities that your business can sponsor.
b. Create Social Media Profiles
Social media platforms are an easy way to build Backlinks to your website. Set up and use Facebook, Instagram, and GMB to interact with customers. These platforms have high domain authorities that strengthen the backlink profile.
c. Connect With Local Bloggers and Influencers
Seek influencers around your area and work with them. Ask them if they are willing and able to feature on your business. You could offer a service or product to them in exchange for offering exposure to your brand and business.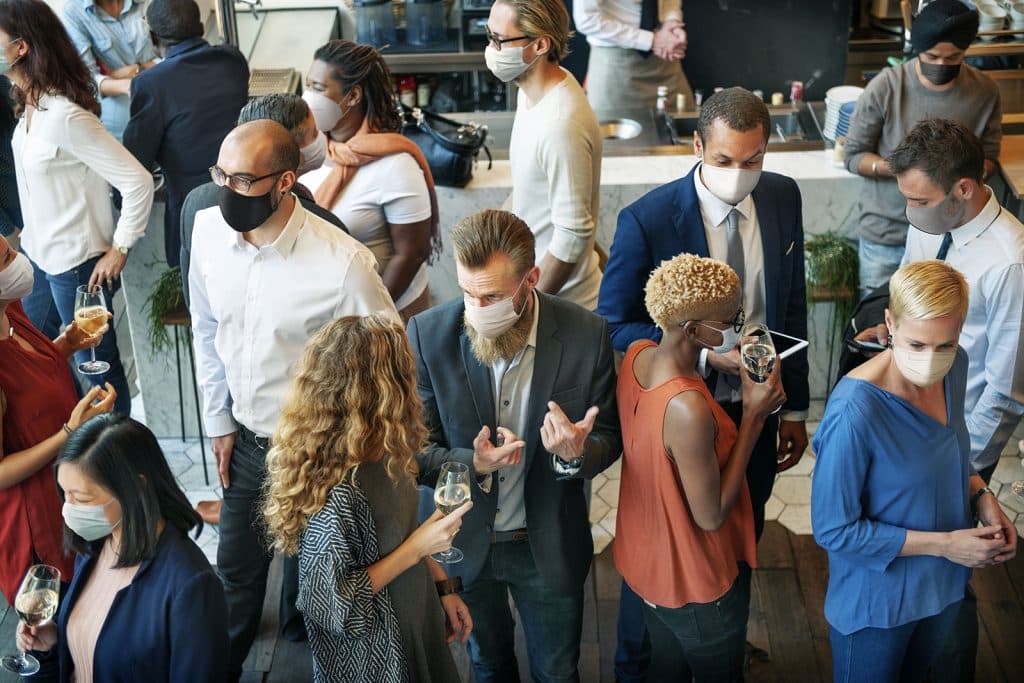 These people have a large following, and this strategy will allow more people to know your business, and you will be able to reach potential clients.
d. Create better backlinks for Outreach
Conduct research on websites that create similar content to yours. Identify outdated content that has strong backlinks using software such as SemRush or Spyfu. Once you spot outdated content, reach out to the site owners and convince them to use your current piece instead of the legacy content.
e. Search for Directories in Your Niche
Getting directories tailored for your business plays a significant role for a buyer. Such listings help you to get seen alongside your competitors.
Backlinks from an industry-specific directory attract quality traffic to your website for lead generation.
The Google Advanced Search returns search results consisting of targeted keywords and phrases. Moreover, you may filter the results to show pages and URLs containing the keywords. These types of directories may require subscription charges.
f. Update Your Content
Check competitor sites that create similar content to yours. Identify outdated content that has strong backlinks using software such as SemRush or Spyfu.
Why do I Want to do GMB Spam Fighting
Spam is a significant threat to the local SEO community, and it comes in several ways. They include
Fake reviews are not based on the customers' experience.
Multiple listings of the same business. This occurrence happens when different accounts have the same business details.
Keyword stuffed business names. Illegally or maliciously adding keywords similar to an existing business's name to rank highly.
A fake business that is inexistent and is only built to gain lead generation.
An Ineligible listing in which business that is not in operation and contains fake or misleading addresses.
They influence your rankings.
Spam makes it very difficult for local businesses to get to top rankings. Easily put, they take the place of businesses that should be at the top. These businesses end up in third, fourth, or other lower positions where there is less visibility.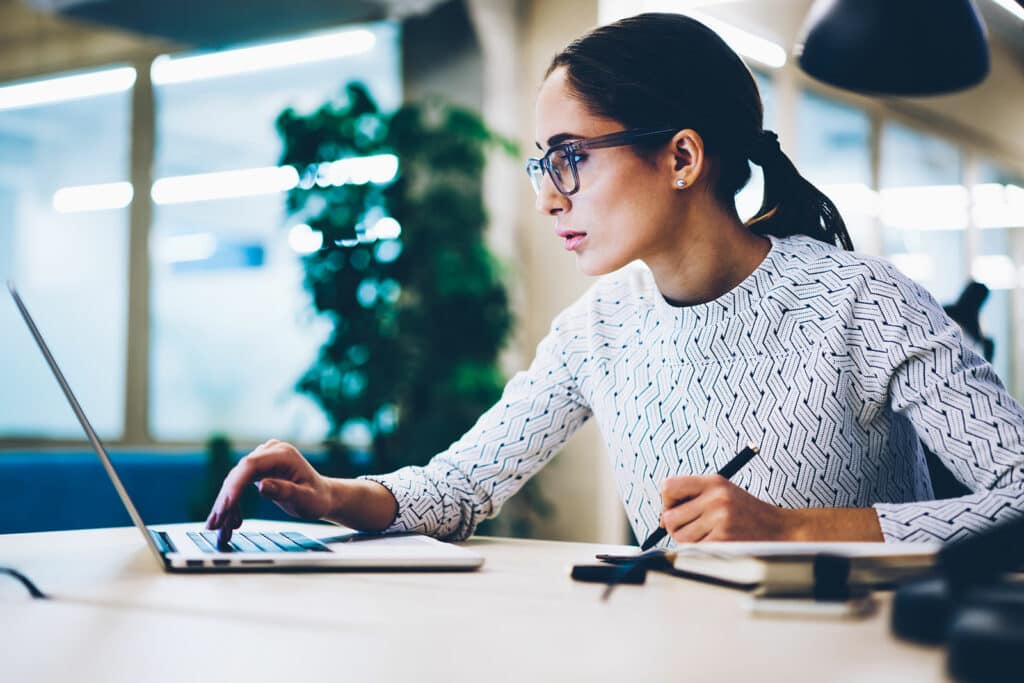 Business affiliate sites can hijack a business listing and replace the links with theirs. This way, all your leads are directed to the Competitor. Such vulnerability creates enormous losses for the business, and if it goes on for a long time, it may lead to the closing down of businesses.
These disadvantages give you all the reasons to fight GMB spam. Dealing with them ensures a healthy space for your business, and the sooner you eradicate them, the better.
How to Fight GMB Spam
Google My Business remains to be a potent tool for small businesses to thrive. However, fake listing, phony reviews, and keyword stuffing continue to crop up, leading to business losses.
Spam listings deprive deserving businesses of the genuine listing that they deserve. They end up having negative reviews and lower ratings, which reflects on their revenue. It is for this reason that you should fight back against the fake local listing. Here are some of the ways to fight spam listing.
The first step would be to identify spam. You can do this by searching in your category, businesses that rank poorly due to keyword stuffing by fake listings.
Conduct an investigation on the suspect by identifying their operating hours, lack of reviews, and retrieving their keyword stuffed names. This way, it becomes easy to lay a claim when reporting.
Use Google Redressal Form. You can report any misleading and spammy GMB activity by filling out this form. The form submits the results directly to the Google team.
Report to Google, and the best way to alert Google about spam listing is through making a post in the GMB community. Google then verifies the claim and acts upon it. It may take a long time to resolve the issue, so a lot of patience will help. After all, it makes all the difference to report and begin earning the revenue you deserve.
How to Understand GMB Insights
GMB Insights contains a lot of data that can help business owners to improve their business. Vast amounts of data may be a limitation to many businesses as a result of limited space. With GBM insights, the problem is solved as people with businesses in multiple locations can use tools to interpret the insights without downloading the data for every location.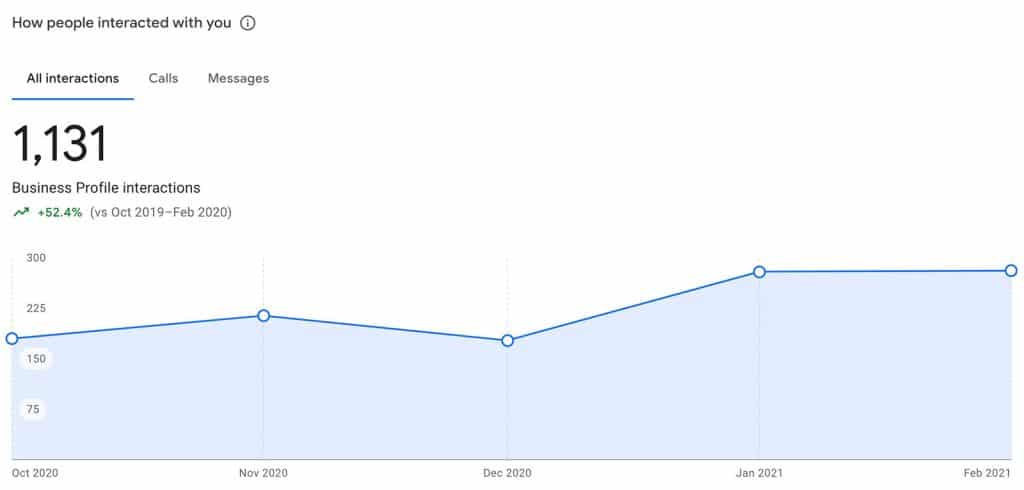 Google my business seeks to find out how your customers locate a listing in the maps and searches and their actions after identifying it. Understanding GMB Insights requires you to know how customers look for your business.
There are several ways through which customers can search for your business. One of them is by using your business location and name, also known as the direct search.
The other is through generic searches such as "stores near me." This search is the discovery method, and the other is through branded searches, where a customer finds your listing through a brand related to your business.
The other insight is to get educated on where in Google your customers view your business. Establish whether the traffic stems from Google map searches or the traditional Google search. This process allows you to know what plans to make for your business to reach your clients more.
Customers Actions also shed more light on GMB. Determine different ways through which customers prefer to interact with your listings. Either through calls, web visits, chats, or direct requests.
What do people know about your business? Reviews elaborate on how customers feel about you as a business. One can see this through the reviewers' kind of words or terms when describing your product or service.
---
Published on: 2021-03-03
Updated on: 2022-01-07