Do you want to rank on Google? Our Shopify SEO Checklist will help you do just that. Shopify is an excellent platform for business owners to build their eCommerce websites without being an expert in web design and development. The Shopify interface is easy-to-use, but it can still take some time to figure out how everything works together. This article provides a Shopify SEO (Search Engine Optimization) checklist and other organic traffic tips on ranking high on search engines like Google!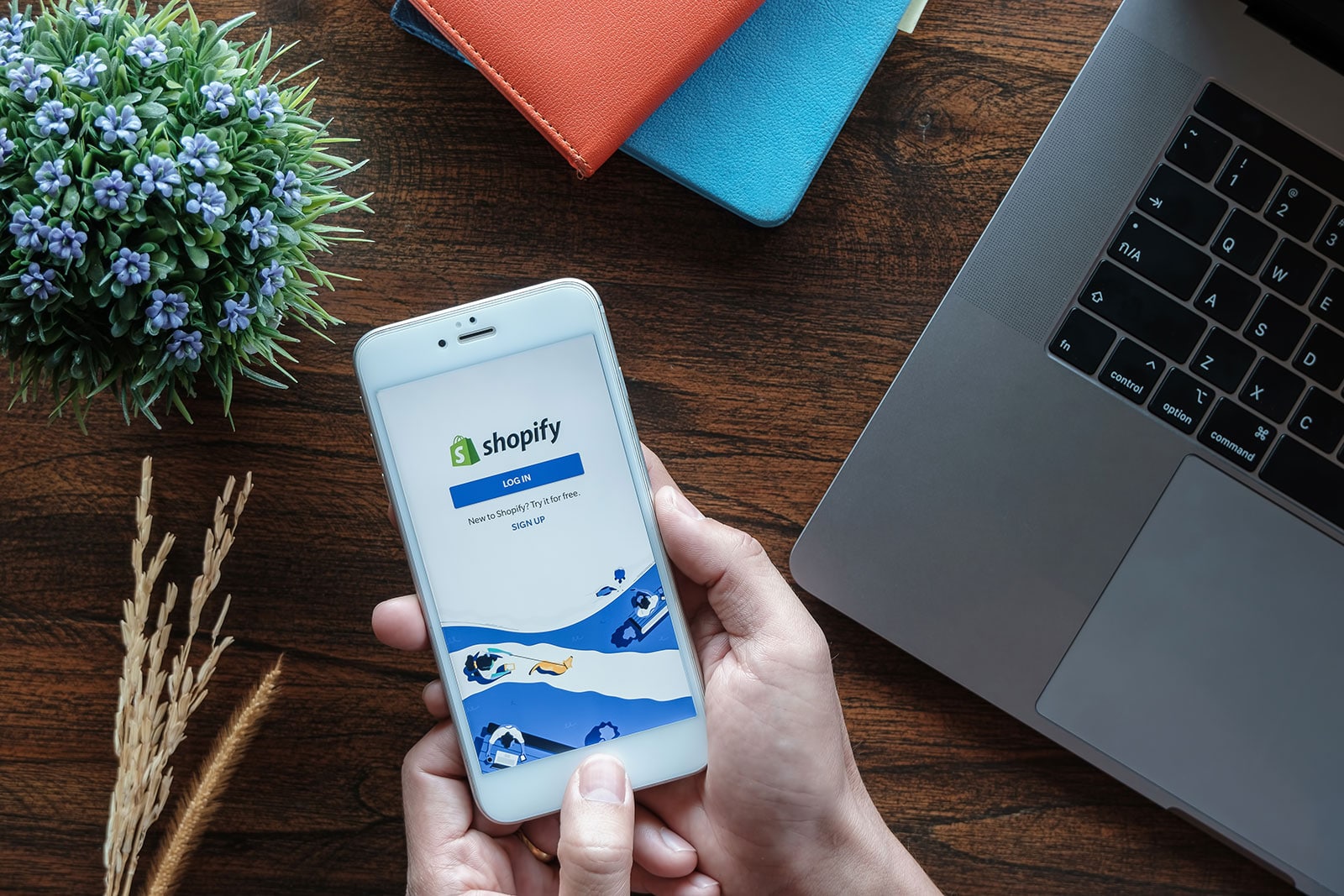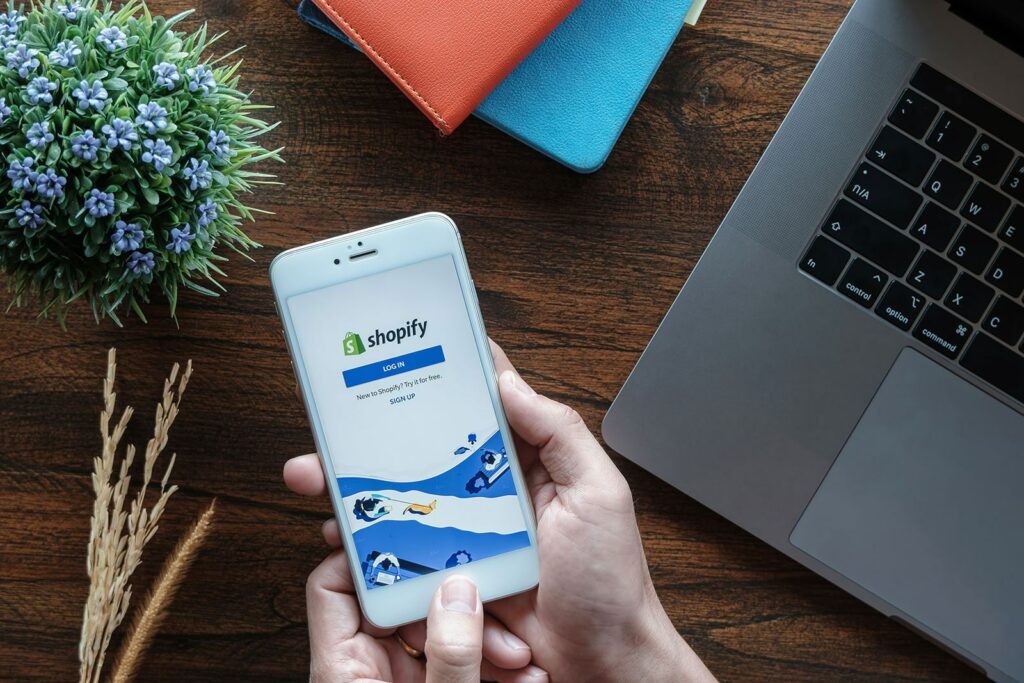 Basic SEO checklist
Buy a custom domain.
To succeed in search, your store needs a domain. Using Shopify, you can register a custom domain name. It also helps build trust with prospective customers when they click through search engines. It's also memorable. Choosing a domain name relevant to your sector will improve the ranking of related phrases on Google and other search engines.
If you're stuck on a domain name, try Shopify's domain name generator. Enter your brand or perfect domain name and obtain suggestions for products available to buy.
Set up Google Analytics
Create your Google Analytics account. Go to Google Analytics and click Start. Follow the on-screen instructions to set up a property as well as a tracking code so that Google may collect data from your website.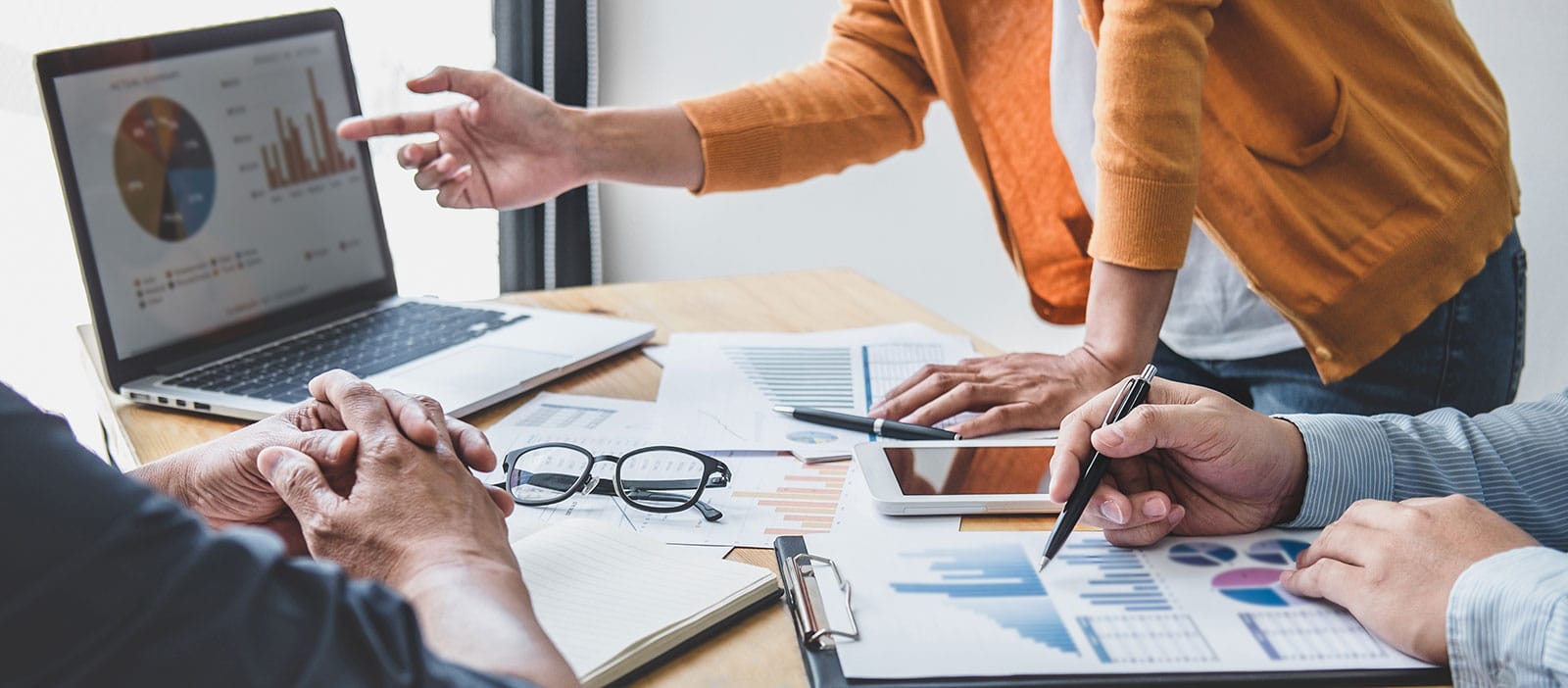 Set up Google Search Console
Create your Google Search Console account. Submit your sitemap in GSC. Every Shopify store generates a sitemap file, which lists the site's pages.
A sitemap informs Google and other search engines about the website's organization. If you're interested, Shopify store owners can view their sitemaps by going to your domain.com/sitemap.xml.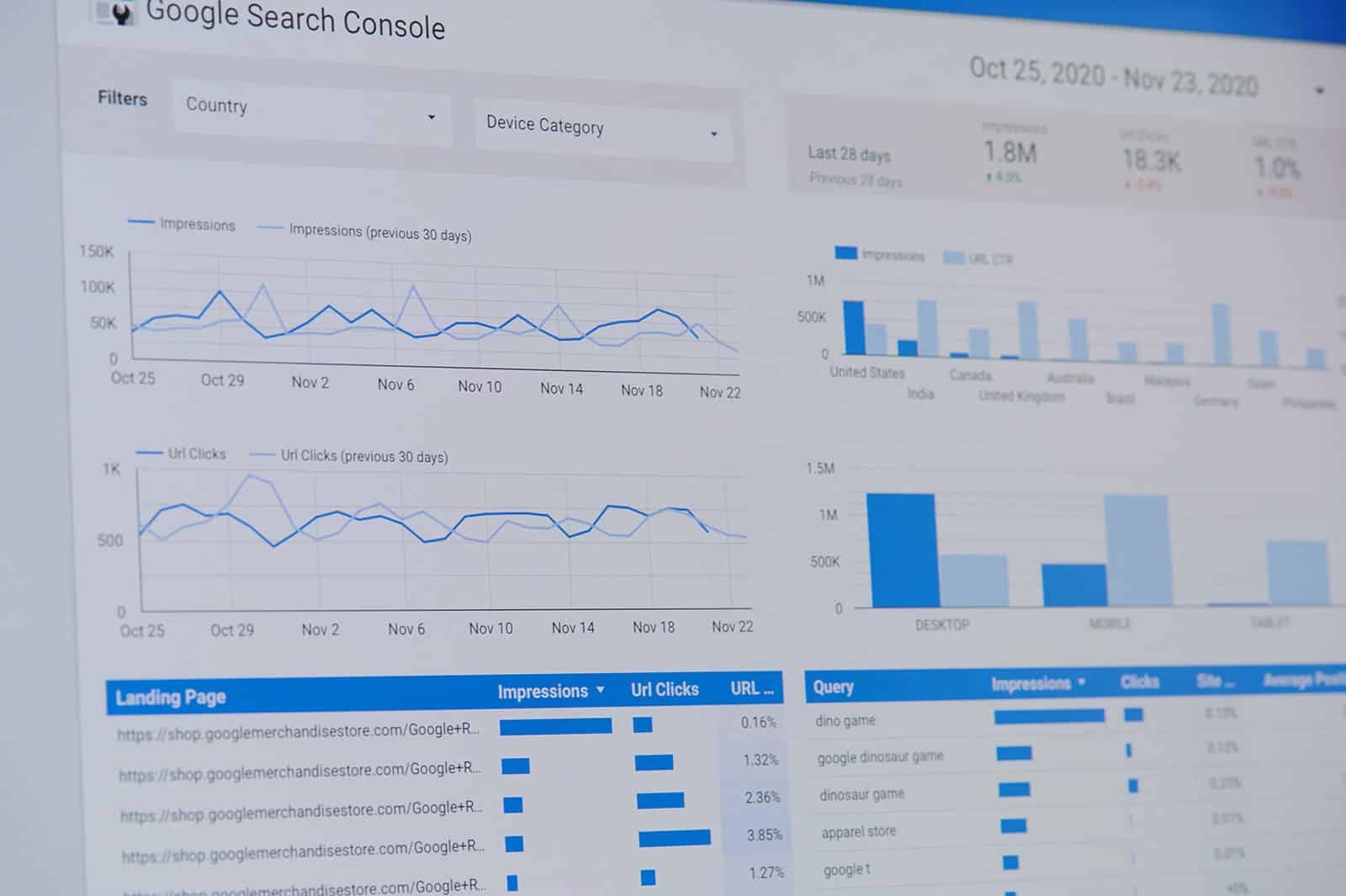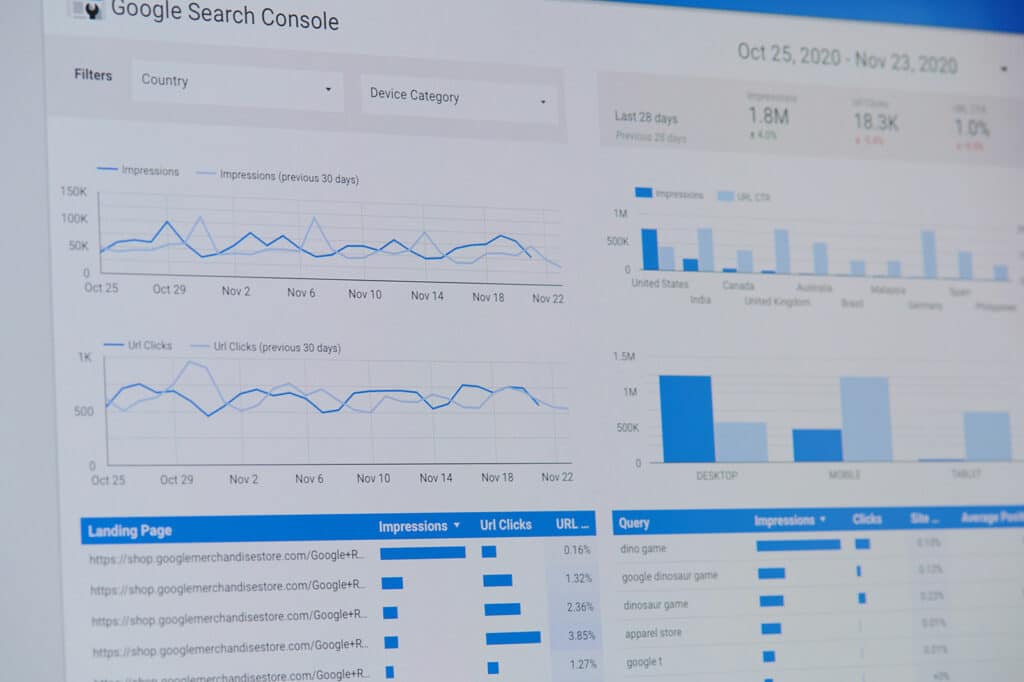 Use Google Search Console to check for any crawling errors. Bots index websites that "crawl" a website and its pages. When a bot attempts to access a particular page (or site) but fails, this is known as a crawling error. If you detect any problems, act immediately to correct them.
Set up Bing Webmaster tools
Create a Bing Webmaster Tools account. Bing is the second most popular search engine in the United States. The Bing Webmaster Tools is a free Microsoft tool that allows your business to be included in the Bing crawler.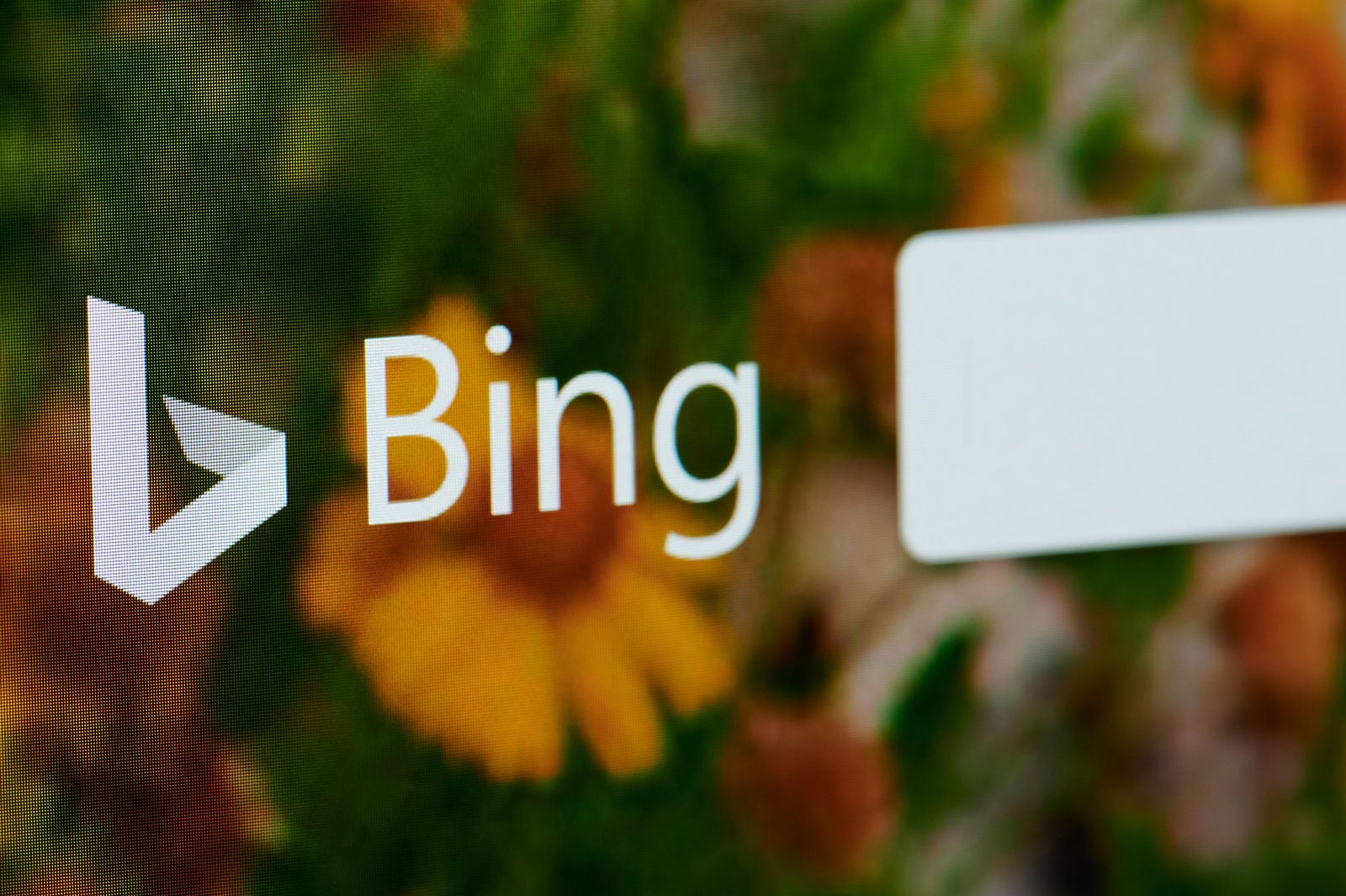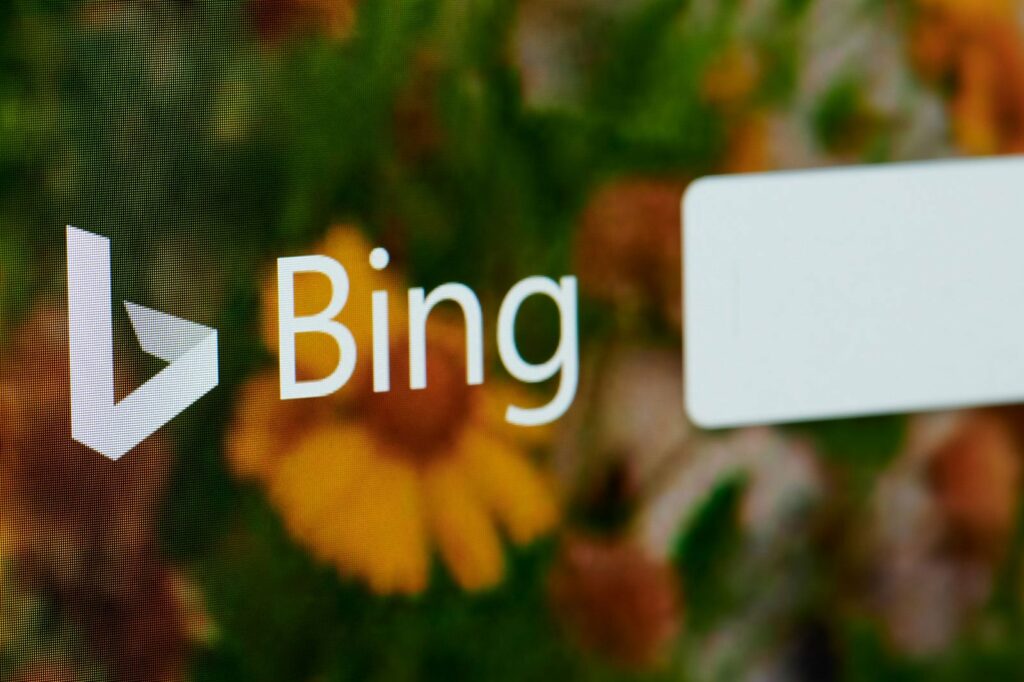 Consider SEO tools
Built-in SEO tools in Shopify online stores can assist you in optimizing your content. Some things are done automatically as well:
Canonical tags are added to pages to prevent duplicate content
The website's robots.txt files and sitemap.xml are automatically created.
Automatically generated title tags.
Keeping track of algorithm adjustments, ranks, and rivals is difficult, but it's essential for businesses. There are several excellent paid and free SEO tools available to assist you in achieving your search goals.
Paid:
Ahrefs
SEMrush
Free:
Surfer SEO Chrome plugin for free search data and content guidelines
Keyword.io, for free keyword suggestions
Screaming Frog to find crawl errors on your site (up to 500 pages).
We'd also recommend getting the Plugin SEO Optimizer for your Shopify store. It's similar to Yoast SEO for WordPress; only it works with Shopify stores. It'll help you perform SEO audits, fix broken links, create redirects, optimize HTML title tags and meta tags, and more.
On-page SEO checklist: product, blog, and collections pages
Keyword research
It is a good idea to get acquainted with a keyword research tool. Produce keyword ideas using a Keyword Explorer (free or paid) to get an idea of the search volume for keywords. The term "volume" refers to the approximate monthly search figures for a specific term.
Map keywords to content types. It's vital to note that each page on your site, from product pages to categories to blog entries to the homepage, can be indexed for numerous keywords. Keyword research might help you determine which pages you should develop.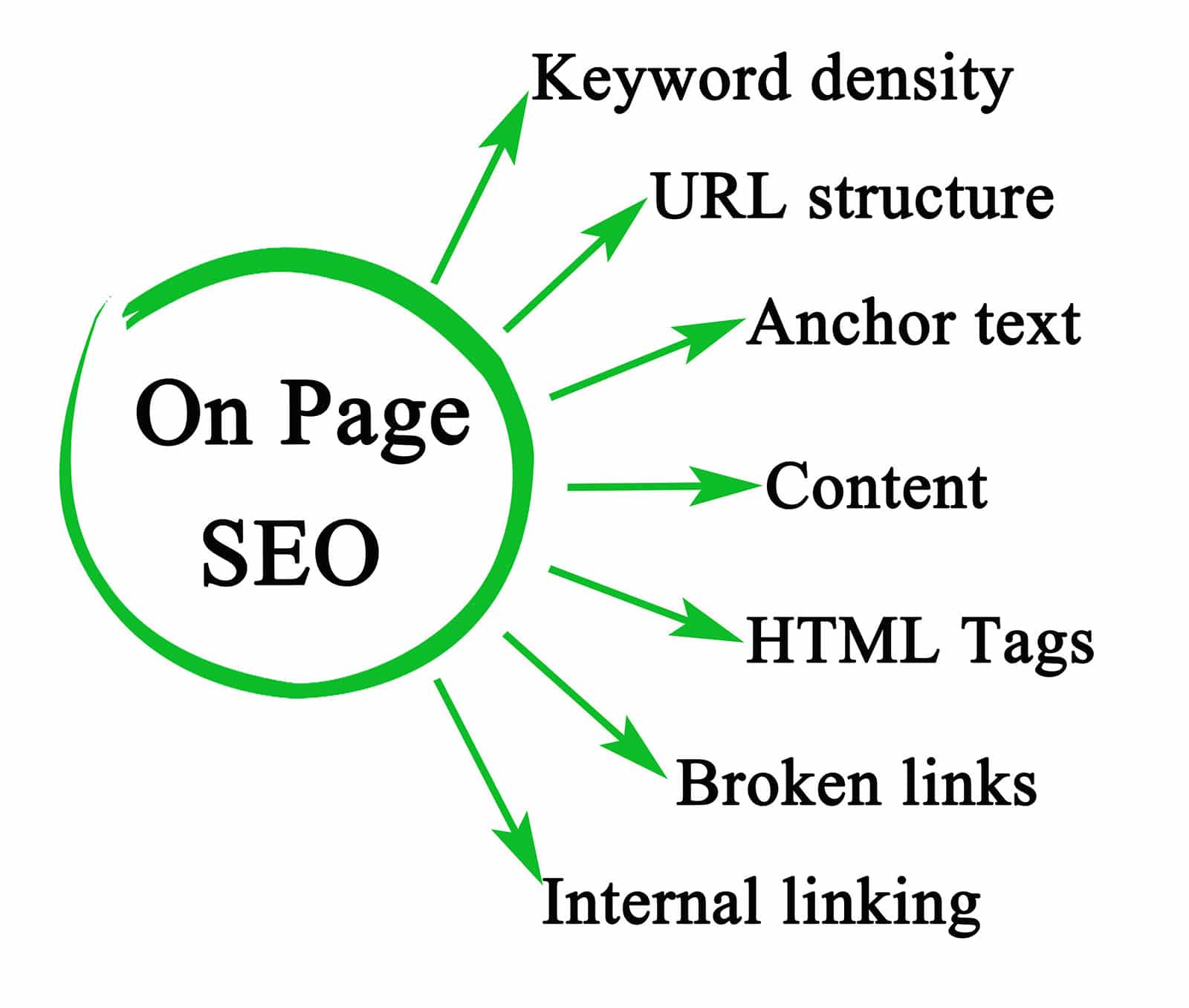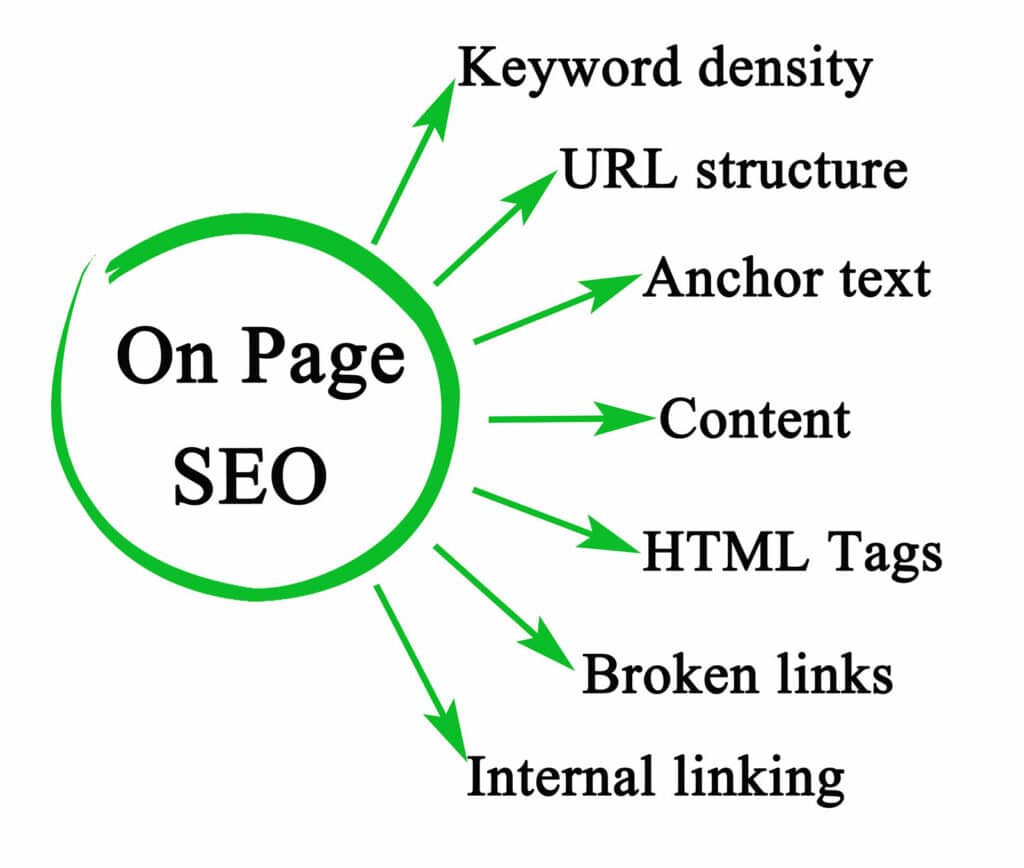 Page optimizations
Make sure you're only using one H1 tag on each of your pages. The first (H1) tags on a page are frequently used as the main headline for the page, and they generally include the essential keywords. Avoid manually adding an H1 tag anywhere on the page. The Shopify page titles are the default H1 tag for pages generated through Shopify; do not add one otherwise.
Google shows the first 50–60 characters of a website title. To keep search engine results pages from truncating your page titles, ensure they are no longer than 60 characters. Always put your most important keywords at the beginning of your page title.
Keep your meta descriptions under 155 characters. Meta descriptions are generally around 155–160 characters in length. There's no set character count for displaying or truncating meta descriptions, according to Google.
The meta description is the text that appears beneath a page title in a search result—the copy you create here should effectively describe the material on the page while also being enticing enough to compel people to click.
Create page titles that are easy to understand. The content on your website should be clearly described, including key phrases, and intriguing enough to catch visitors' attention. Don't forget about the people reading your text: Appearing in search results is just one aspect of your job; you must also persuade visitors to visit your page instead of other options.
Make a keyword part of your page URL. Including your keyword goal in the URL, but keep URLs short and sweet by avoiding filler words (note the URL we're using for this very blog post).
Make sure your photos have descriptive alt text and file names. To ensure your pictures appear in Image results, give each image file a meaningful name. (i.e., don't name an image "adobe-stock-123456.jpg") The image titles should be descriptive and include ALT tags that describe what each photo is about.
To get rich snippets, add schema markup to your page. The schema markup on your website may help Google better comprehend the content on your site. It improves how your page appears in search results, leading to more excellent click-through rates and visits to your website.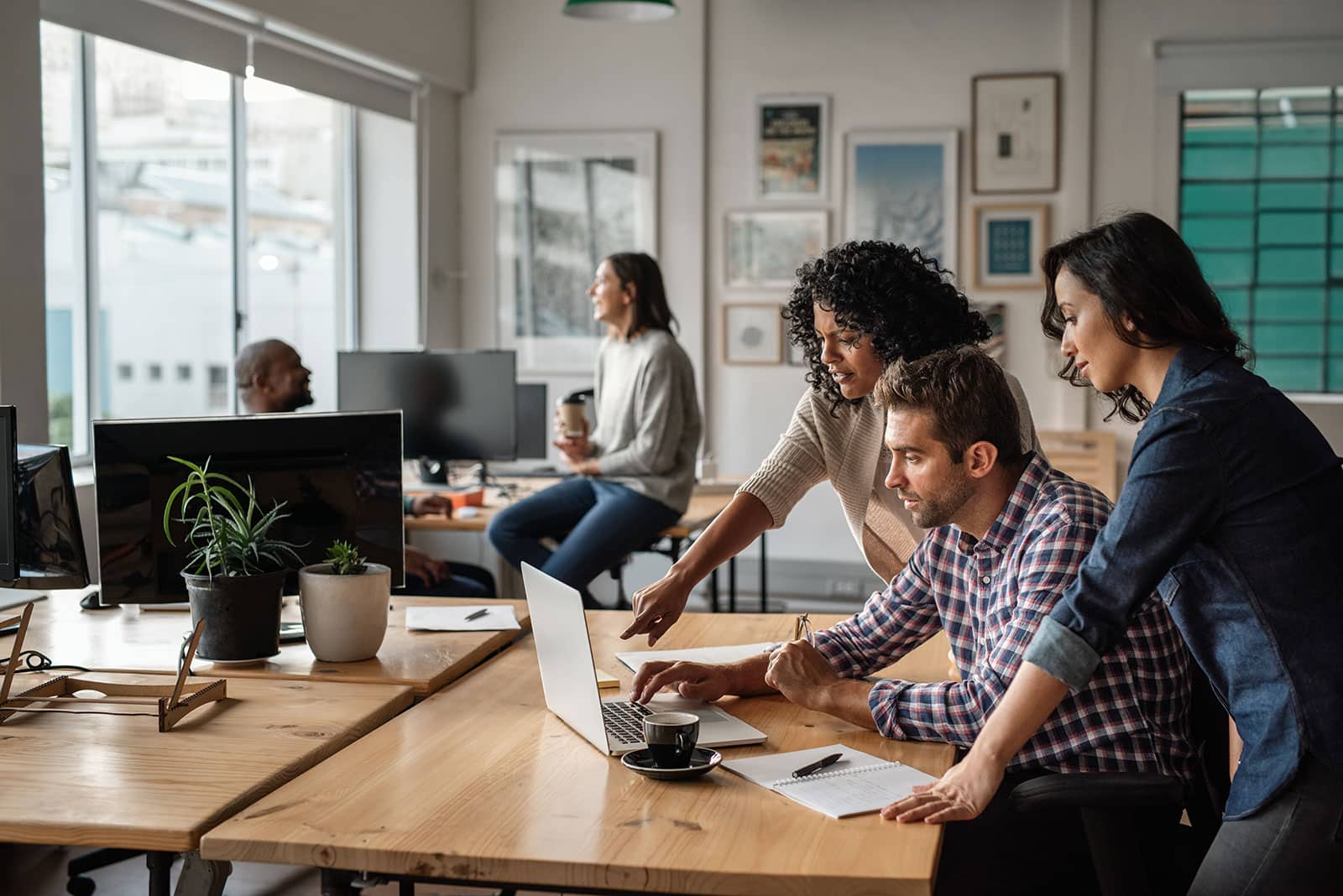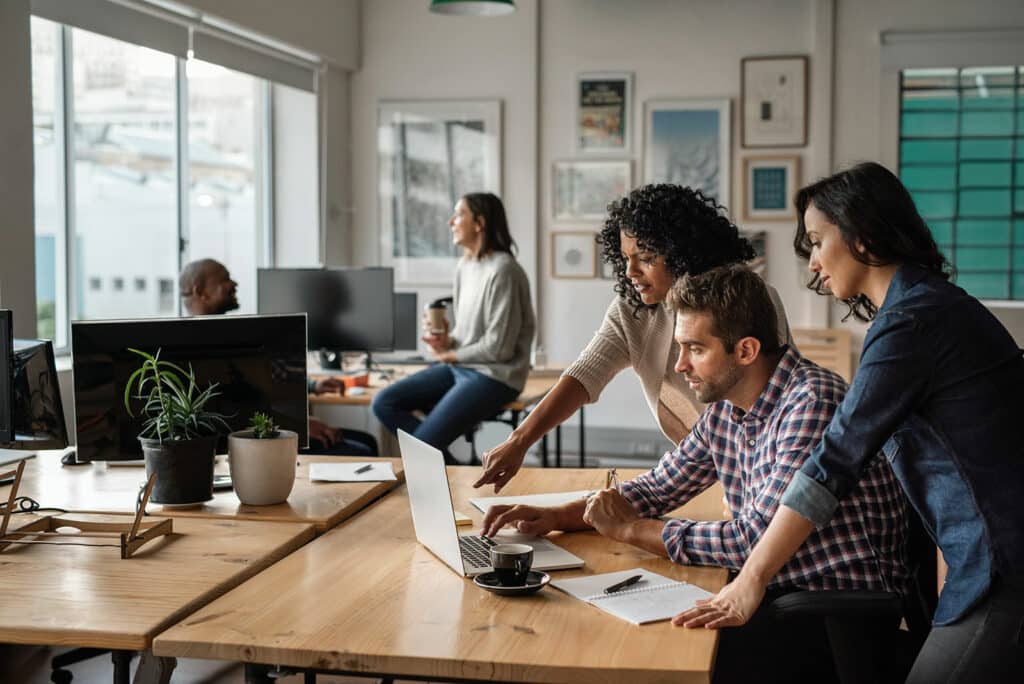 Content
Make a content marketing strategy plan. Create and execute a comprehensive content marketing plan; these are simple activities that can assist you in getting started:
Create a list of potential questions regarding your product or service. Consider what questions customers may have when they're familiar with your product category but don't know all the details.
Encourage consumers to get more out of their purchases. Customers are frequently inexperienced users, and you may not be aware of all the tricks you know to make the most of their investment.
To match queries with search terms, use keyword research. Content ideas should be paired with the actual words people are searching for.
+700-word minimum length for informative pages and blog posts is a good goal. Clear, concise information is excellent, but to successfully answer a question and have a chance at showing in search results, it is usually necessary to provide at least a few hundred words. The majority of questions need at least several hundred words but remember that quality is far more critical than quantity.
Create unique content for each product description. The information on your website should be unique and created specifically for your store. Manufacturers' product descriptions should not be used. Writing your product descriptions allows you better to promote the features and advantages of your items.
Add product reviews to your product pages. Customer reviews are an essential part of forming trust and increasing conversion rates. Product reviews also provide more content to your product pages, allowing them to rank for long-tail keywords. Shopify offers a Product Reviews plugin, a free software solution provided by the company, to improve your product pages' SEO performance.
Social media sites, such as Facebook, Twitter, Instagram, and Pinterest, may also help you expand your customer base. When you're just starting, registering your name on social media sites will help secure your brand name, but it also allows people to discover you faster.
Building backlinks
Create a link-building strategy. The amount, quality, and relevance of links to a specific page or website are all used by search engines like Google as ranking criteria. Links are comparable to "citations" in the eyes of search engines.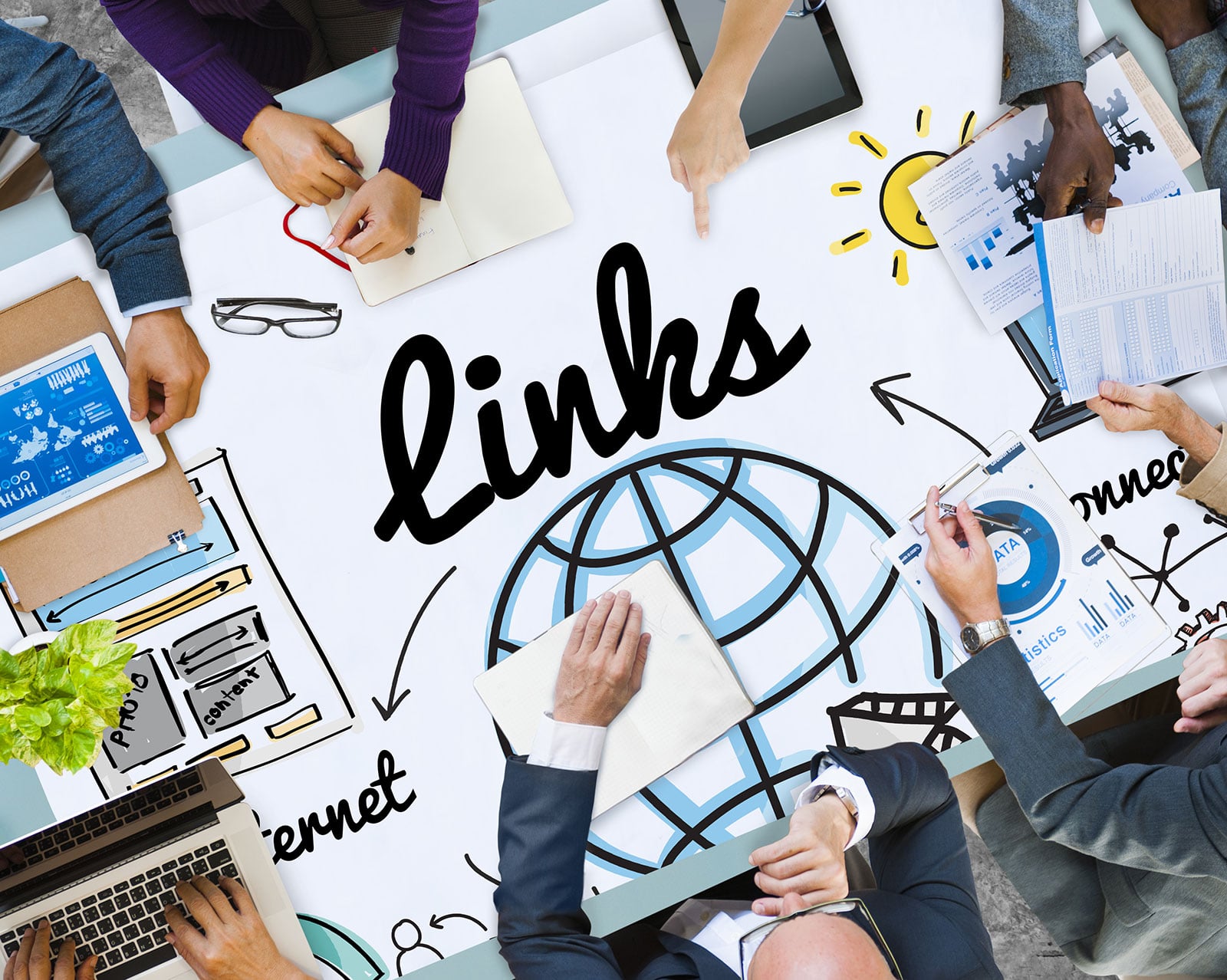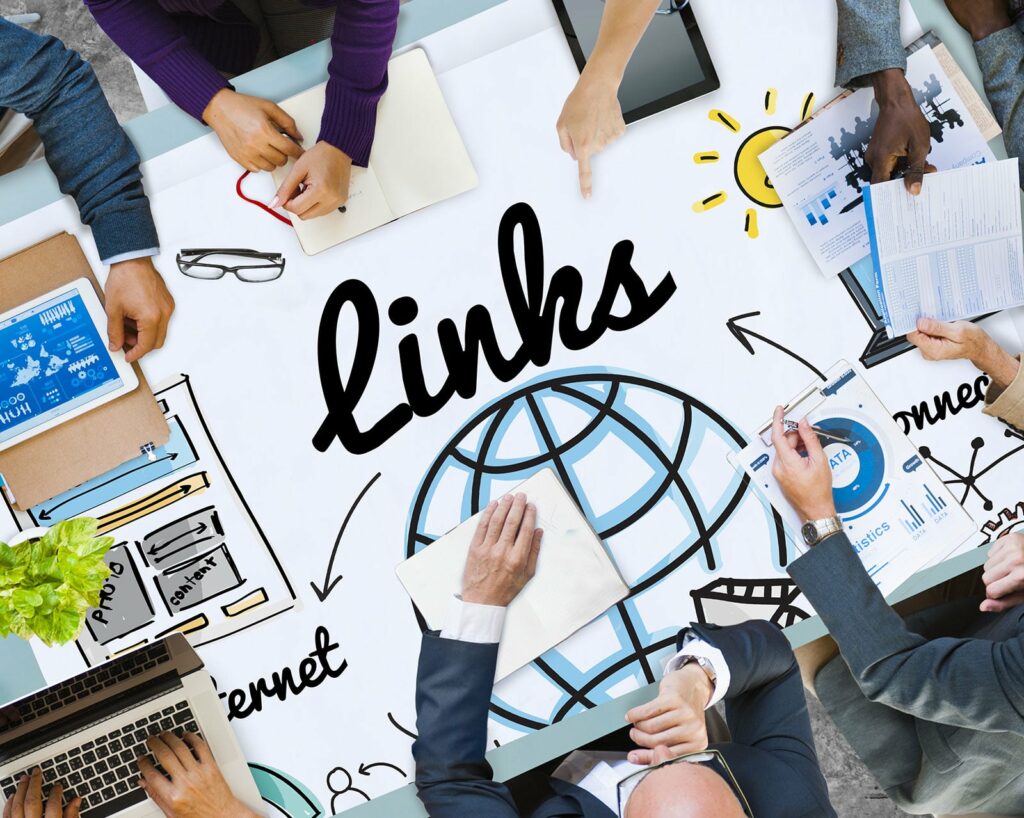 Examine the earned links and mentions of your competitors. You can discover what sites and pages link to your competitors with tools like SEMrush and Ahrefs. Understanding the context is particularly useful: What was the motivation for these websites to link to your competitors? What factors led to its inclusion on the page?
Look for opportunities for press mentions. Charitable news, new exciting products can be an excellent opportunity for a press mention if you can get your company in the news, even better! Reach out to reporters who have written about similar topics.
Submit articles and blog posts to publications relevant to your niche industry. When other websites publish content with links back to your website, it's called an "organic link."
Technical SEO checklist
Check to see whether your eCommerce site is mobile-friendly.
Make sure your site is responsive and works well on smartphones. All pages should be just as readable on mobile as on desktop.
Ensure your website loads fast
The quality of your website's pages will affect both desktop and mobile searches. PageSpeed Insights is a Google tool that gives you a list of site improvements based on your business's performance.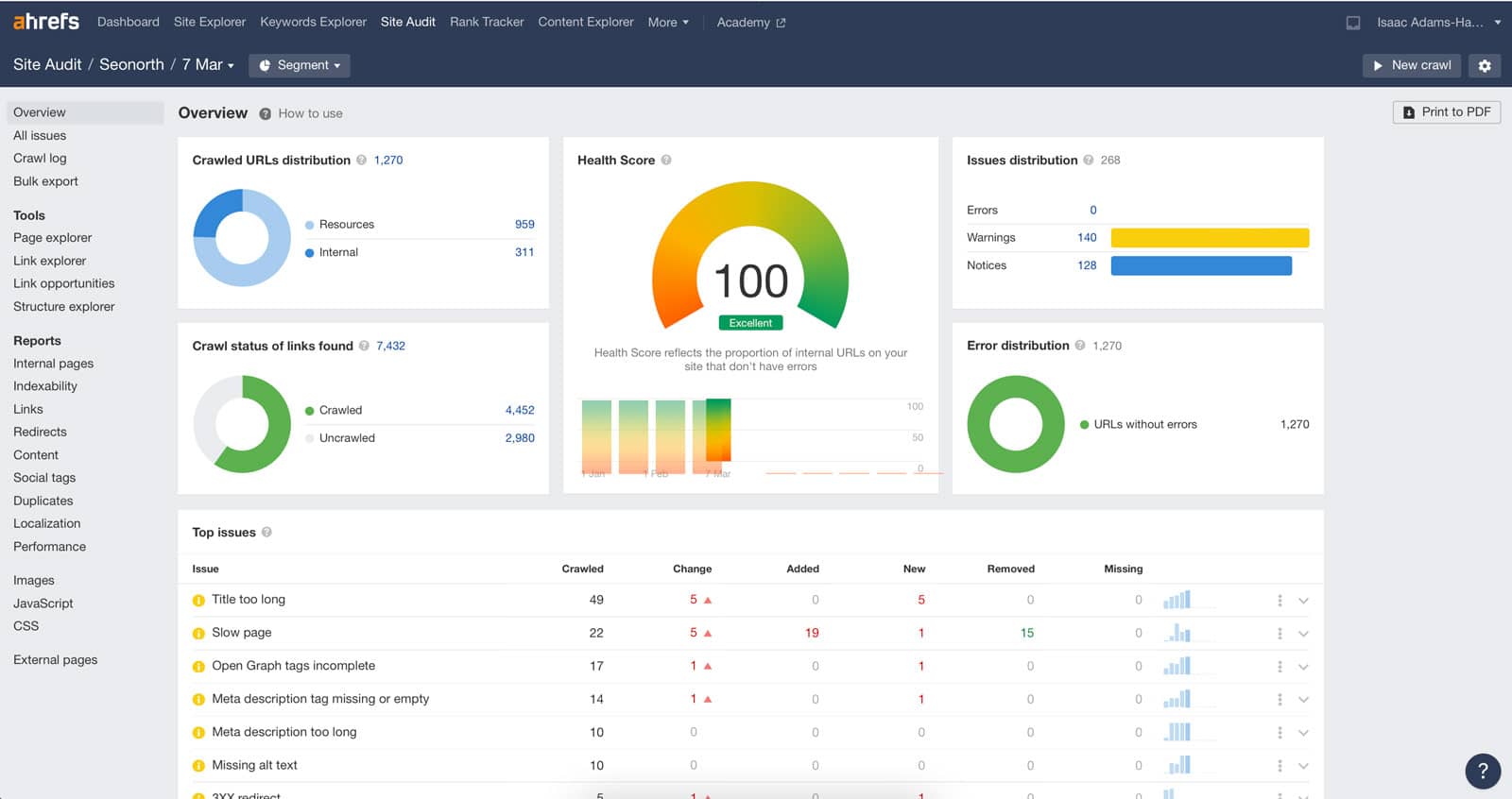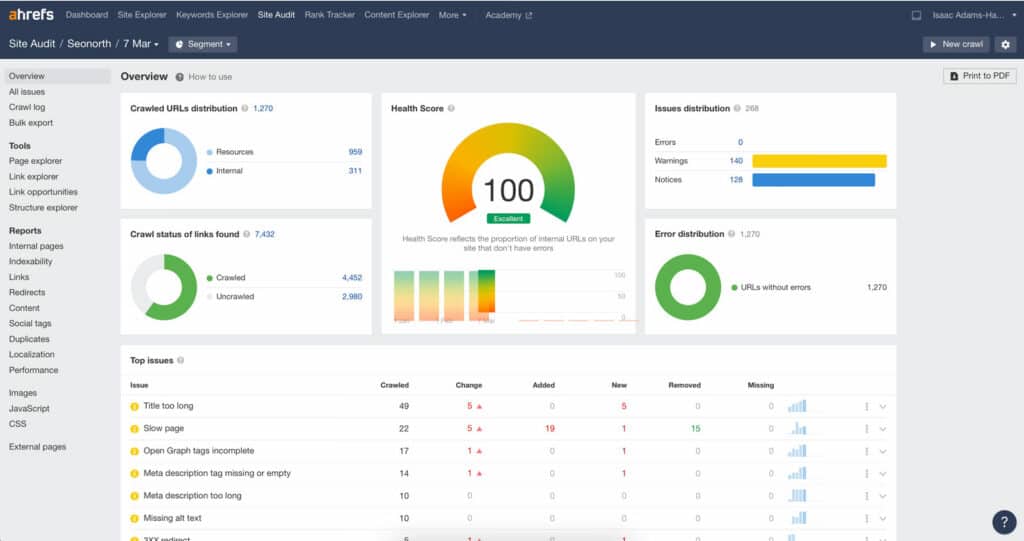 Redirects should be used where necessary.
When a page on your site becomes inactive—for example, if you remove a previously offered product—you may redirect it to another informative existing page on your website, replacing a dead link with a new destination for visitors.
Make a plan for internal linking.
One of the essential SEO marketing techniques is internal linking. It involves connecting one page to another on your website. If you do it correctly, you can improve your search engine rankings by increasing your PageRank.
The goal is to connect pages about distinct themes to one another to find related material. This aids search engines in determining your subject authority, classifying your content, and ranking your sites.
Internal links may be used to connect an online store's pages and products through:
Related items. When a user is on your product page, you can display related articles. Google will perceive these two things to be connected and index them accordingly.
Feature items. The most popular products should be included on your homepage. When linking to goods, utilize keyword-rich anchor text.
Blog Posts. Create content about particular items and themes relevant to your brand. You may include product or external links within the article.
Make your URLs more readable.
URLs are a relatively small ranking factor, but they're essential for SEO. Your URLs tell search engines about the information on your website. You'll want to keep the following rules in mind while you're writing your URLs:
Make URLs readable.
✅ https://domain.com/seo-ottawa
🛑 https://domain.com/index.php?1234=p56=?
Use hyphens, not an underscore.
✅ https://domain.com/seo-ottawa
🛑 https://domain.com/seo_ottawa
Include target keywords.
✅ https://domain.com/seo-agency-ottawa
🛑 https://domain.com/very-best-seo-agency-in-ottawa-for-best-results
The goal is to keep your URL structures basic. Make URLs understandable by humans by sensibly organizing your material.
Remove duplicate content
The most prevalent form of the same content in a business is product and collection pages. When identical content occurs on two separate URLs, it's known as duplicate content. This makes it more difficult for search engines to determine which page to rank.
Set up Google Business Profile
Google Business Profile is terrific at generating leads and phone calls. It aids consumers in finding you on Google Search and Maps. It only takes a few minutes to set up your company profile.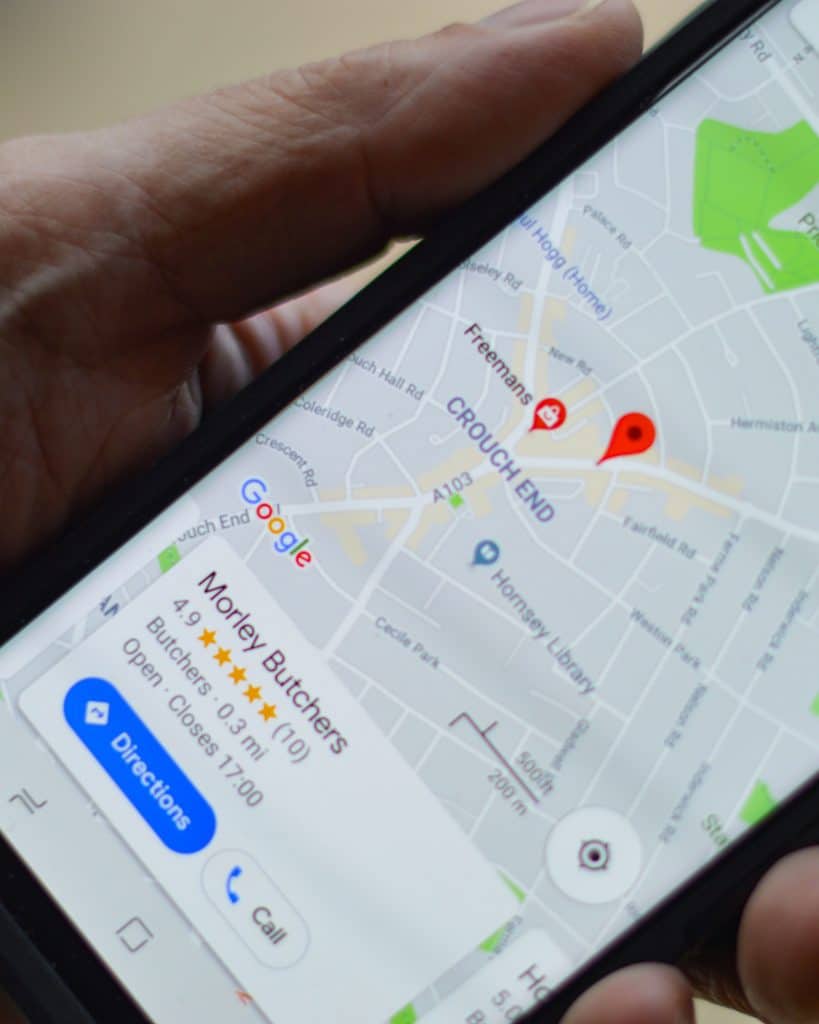 Build Citations (Local Listings)
You've undoubtedly heard to publish your firm on internet directories at some point. While many directories are available, few will make a difference in your rankings.
The top 7 directories you should consider are:
Facebook
Apple Maps
Google Business Profile
Bing
Yelp
Better Business Bureau
Yellow Pages
Complete your Contact Us page.
Building trust and attracting local consumers is critical when it comes to local SEO. Because Google values consistent, accurate information for searchers, this is important for local SEO. A contact form may provide visitors with your name, address, and phone number.
Create location-specific landing pages.
If you operate in several cities and have physical locations, consider creating a different landing page for each city. This allows you to rank for each market sector without building separate websites for each place.
Create location-specific copies for each landing page. Creating this technique may be time-consuming, especially if you have many locations. Avoid producing unhelpful or thin pages. Google might take action against your site due to this thin, duplicate content.
Fulfill Search Intent
Searchers use Search engines to find answers; it is essential to offer solutions for real people and not get too consumed with keywords and SEO Audits.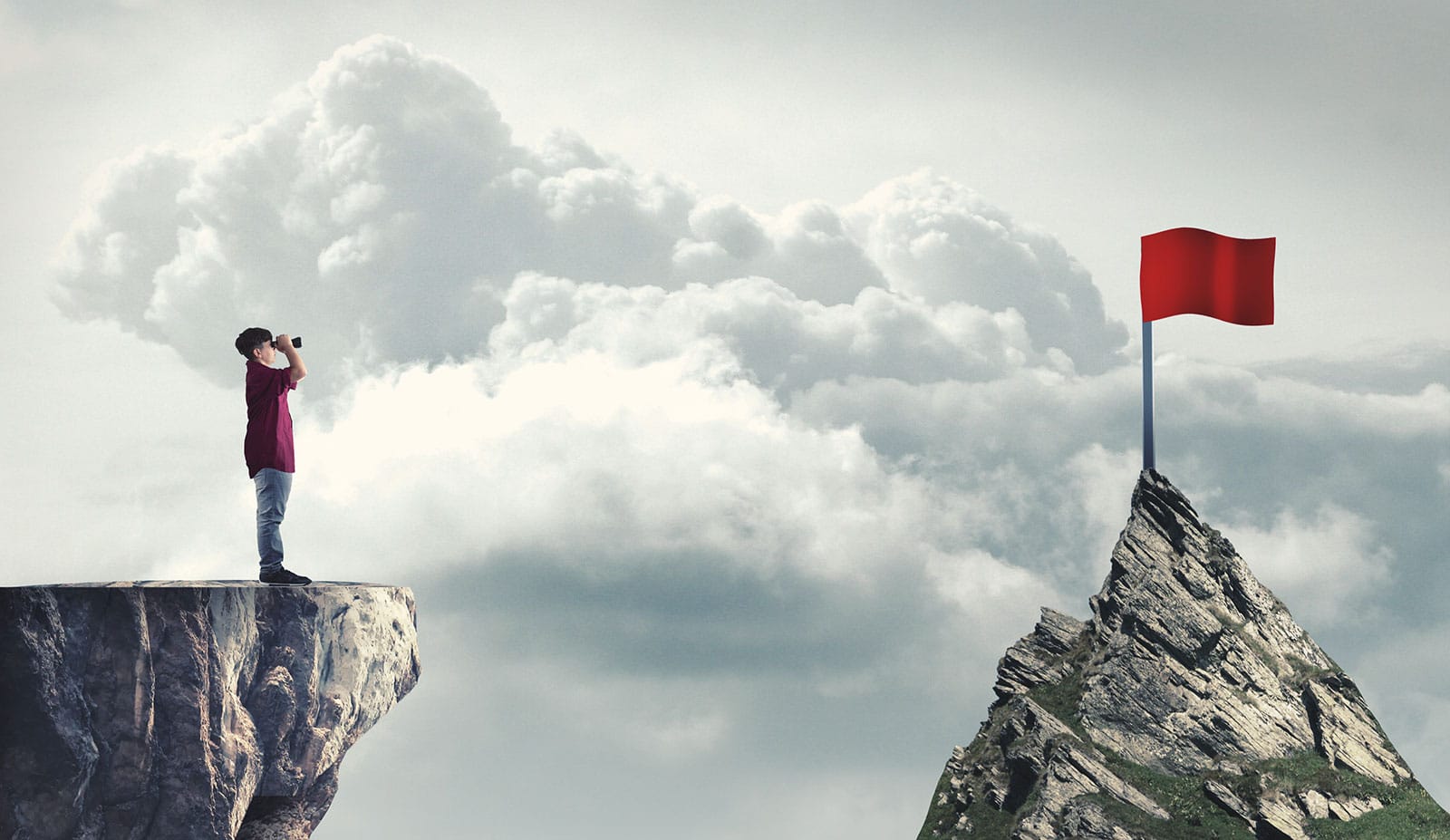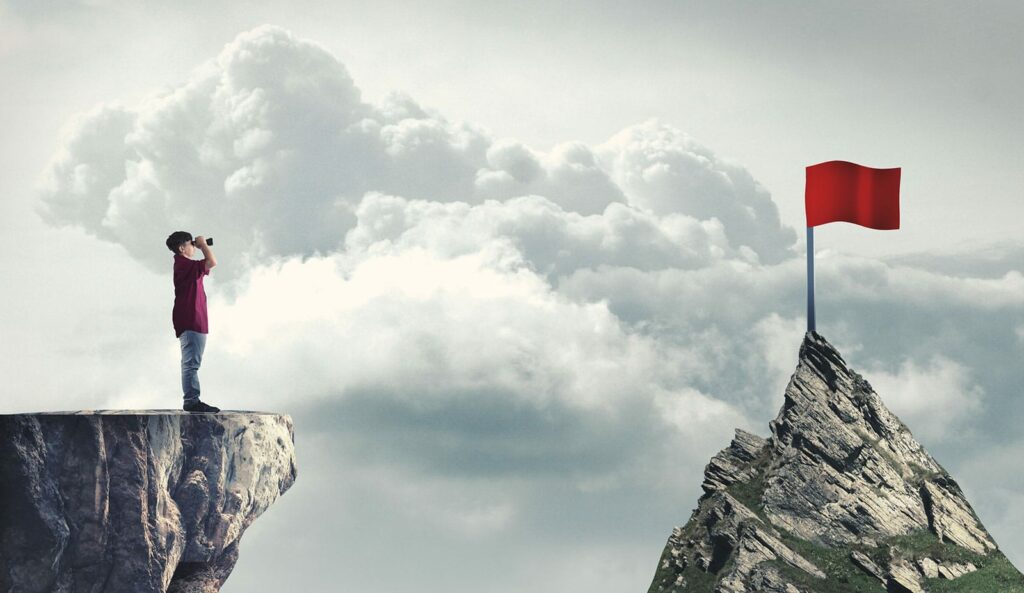 The most effective SEO strategy is to provide users with what they're searching for. Search engines, notably Google, have rewarded websites that pay attention to this. The majority of the above items—fast-loading sites, compelling content, and copy, as well as simple page and picture descriptions—are designed to make visitors' lives simpler.
Keep in mind the relationship between user experience and search optimization while developing your site. The two things appear to march in step as search technology improves, which implies that the most straightforward approach to satisfy a search engine is to help users who use it.
FAQ
---
Published on: 2022-01-02
Updated on: 2022-10-28