In this day and age, the internet plays a crucial role in almost every facet of life. We use the web for work, school, shopping, entertainment, and many other purposes. Because the scope of the internet is so massive, many people have found lucrative side hustles by offering web design and SEO services. Any business that wants their site to rank highly on Google needs an SEO strategy, so the service is always in demand.
If you're tech-savvy and have a basic knowledge of search engine optimization, you could turn your skills into a side hustle. You can work from home in the evenings or weekends, and you can keep a small clientele or allow your business to expand over time. Some people even turn their SEO side hustle into a full-time job eventually.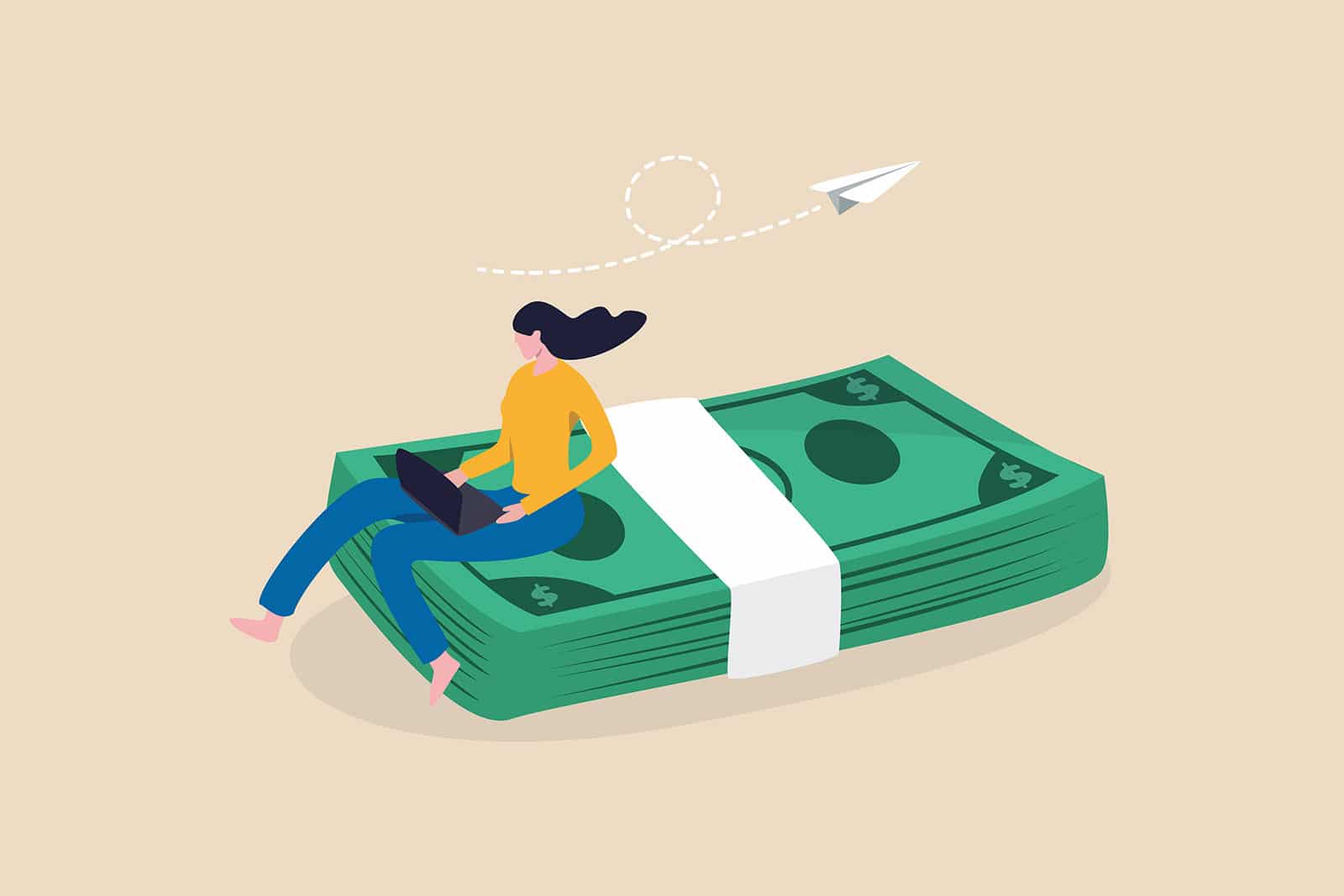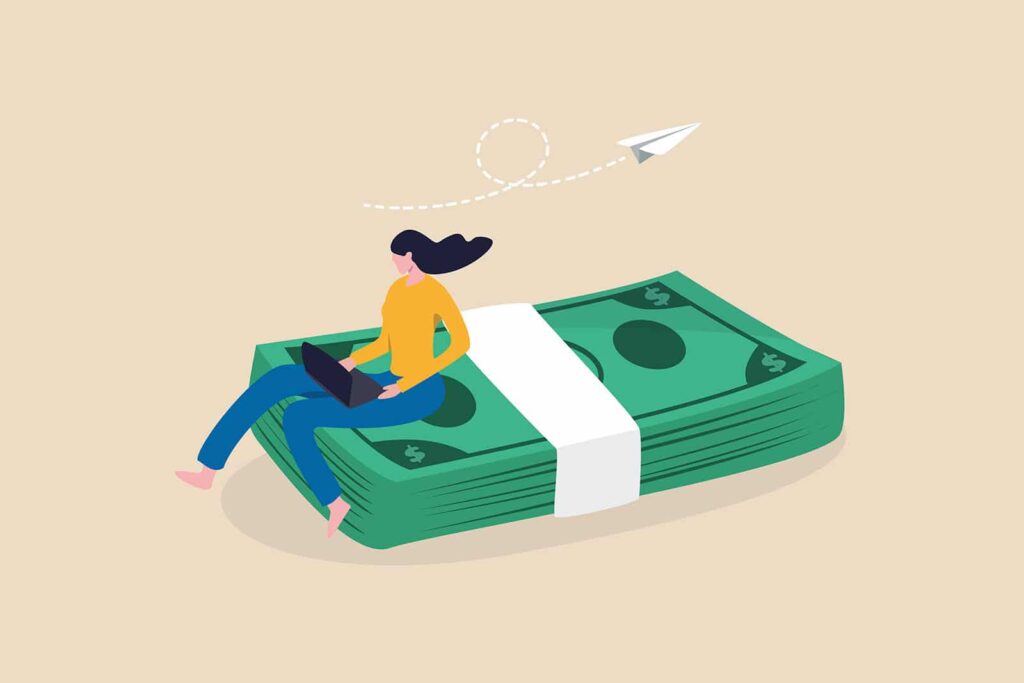 Building up any small, independent business requires patience and intention, though. Here are eight tips for creating your own SEO side hustle:
Educate yourself.
Before offering your services to clients, take some time to brush up on your SEO skills. Even if you already have good SEO knowledge, there's always room for improvement. You could take an online class on SEO to learn the best practices and how to implement them. Fortunately, there are plenty of free resources for learning search engine optimization.
The educational aspect of your side hustle shouldn't end once you launch your business. The best practices for SEO change all the time, so successful SEO experts are constantly researching and reading on the topic. Be ready to invest considerable time into expanding your knowledge and improving your skills. Even though you won't get paid directly for this time, it will pay off when you deliver the best possible results for your clients.
Consult with an expert.
Talking to someone who works in the SEO field can be incredibly helpful as you build up your side hustle. If you know anyone personally who offers SEO services, see if they're willing to give you some pointers. If you don't, you could search the internet for an SEO expert who offers consulting services to aspiring tech workers.
A consultation might be expensive, but the knowledge you'll gain from someone actively working in the industry will be worth it. Not only can they offer tips for SEO itself, but they can give you business and marketing advice for getting your side hustle off the ground.
Create a website.
To offer services for other people's websites, you need to have a website yourself. A well-designed and high-ranking website for your side hustle is the perfect proof of your skills. It will help prospective clients find your business, and it's an easy resource for interested customers to peruse to get more information about your services.
Your SEO website should include a list of your specific services and price points. You can also include an "About" section with information on your background, education, and experience. Reviews, testimonials, and case studies are a great addition to your website. You don't need a wealth of site content to win over potential clients. A good SEO website should be simple, easy to navigate, and to the point.
Advertise your services.
Once you're confident in your SEO skills and have a website showcasing your services, you can start advertising your business. It would help if you had a specific and goal-oriented marketing strategy like any other small business.
First, identify your target customer. If you try to advertise your services to all types of businesses, your approach might not be specific enough to win anyone over. Instead, narrow down your focus to a specific industry or a specific type of company. For example, you might be incredibly skilled with eCommerce SEO so that you can advertise to small online retailers. You could reach out to local businesses if you're very knowledgeable about local SEO.
Use social media for marketing your business. Create a page for your side hustle, and advertise your services in relevant Facebook groups. You could also reach out to specific companies through email or Facebook messages. Introduce yourself and explain what you could offer to the company. You might not get many responses from direct messages, but just one reply could be enough to start establishing a customer base.
Set a schedule.
A side hustle is meant to be done during your personal time for extra income, so you shouldn't feel like you have to work a certain number of hours or keep an extremely strict schedule. However, maintaining consistency will be helpful if your goal is to expand the business.
Scheduling is crucial if you have project deadlines approaching. Split your work into manageable segments, and set aside a certain amount of time daily to complete the tasks. You should also set deadlines for responding to emails or messages from clients. Even if you don't plan to work on your side hustle every day, replying to messages within 24 hours will help maintain a good working relationship with your customers.
Use automation.
As your SEO side hustle grows, use automation to handle as many tasks as possible. The more of your time you can free up, the more you can expand your customer base. Automation systems can be expensive, so they might not be financially attainable when you start your business. However, once you begin making a profit, you can invest in automation.
Several SEO tools will audit websites, track performance, and offer keyword insights. Instead of manually performing research on your clients' websites, you can use these tools to quickly and reliably get the information you need. For example, Screaming Frog is a software that crawls websites and identifies SEO issues. Another popular service is SEMrush, which offers keyword tracking, backlink profiles, and other helpful information.
Get references and testimonials.
Customer testimonials are an excellent way to expand your SEO business. When you have a consistent, long-term client, ask if they'd be willing to offer a testimonial or to be a reference for your agency. Potential clients will be much more likely to work with you if they can speak with someone who has succeeded with your services. Including testimonials on your website can help you build your credibility, too.
Offer a referral program.
Referral marketing is one of the most effective strategies for gaining new clients. You could offer your loyal customers a discount on services if they refer another business to you. Then, you can provide the new customer with a discount for using the referral. Even a 10 or 15 percent discount for a month of services can appeal to prospective clients to convince them to sign up. People have a higher degree of trust for businesses that are personally recommended to them, too.
SEO is a highly profitable field, and it makes a great side hustle. Suppose you're ready to work into establishing your business and marketing your services. In that case, you can build a loyal customer base who will benefit immensely from your SEO expertise. Whether you're looking for a little extra income or are hoping to turn SEO into a full-time career, you have the resources to get started today.
FAQ
What is a Side Hustle?

What is an SEO side hustle?

Can SEO be a side hustle?

What is the highest paying side hustle in SEO?

How to start SEO work from home?

Is SEO still profitable?
---
Published on: 2021-12-08
Updated on: 2023-03-27