Tips for Effective SEO Project Management
When having your SEO project, it's imperative to understand the relationship between SEO and project management. When looking to generate traffic to your site, it'll be vital to know how SEO will help you drive more traffic to your site.
SEO is a young aspect that has significantly grown within the last 5 – 6 years in the technological field. Due to the latest entry into the market, most individuals still don't understand what SEO entails. Importantly, project management is crucial in daily operations when looking at SEO features.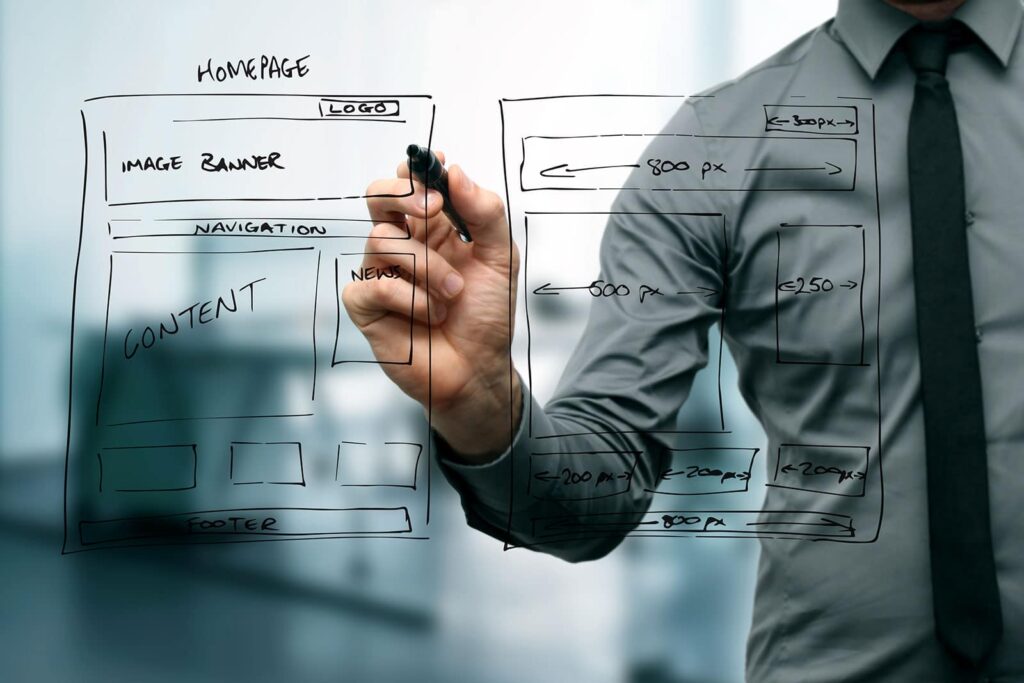 This article outlines a series of suggestions and tips that you need for properly working SEO project management. It places a more robust perspective on most things with the agency based on our vast knowledge of digital marketing issues.
Therefore, let's get the appropriate responses to some of the frequently asked SEO and project management questions.
WHAT IS SEO PROJECT MANAGEMENT?
SEO Project Management is simply the project management feature involving or dealing with any SEO work. Most individuals refer to it as daily practices that involve planning, monitoring, executing, and finalizing all your team's SEO work. This team works towards a specific goal when accomplishing the work within a particular time frame.
WHY IS PROJECT MANAGEMENT IMPORTANT IN SEO?
It'd become impossible to develop a working relationship with your clients when having SEO without project management. Having proper project management comes with various benefits to the SEO team in multiple fields and perspectives, such as health & stress, expectation communication, and management. In addition, it helps to create a deeper understanding and relationship with your customers.
WHAT IS THE MAIN DIFFERENCE BETWEEN PROJECT MANAGEMENT AND SEO ACCOUNT MANAGEMENT?
SEO Account management is quite different to project management, as it focuses on a particular SEO account's overall success rather than on the specific project. In addition, you'll measure project management's outcomes using a defined target, while for successful account management, you've to determine it by the successful relationship with your customer. Despite the similarities, we've got an excellent line differentiating between the two SEO aspects.
WHAT SKILLS ARE VITAL FOR PROJECT MANAGEMENT?
We've got three core skills essential in project management procedures. These skills include:
Communication skills
Communication skills are vital when achieving excellent project management results. Significantly, you've to communicate concisely and clearly with your clients and team members.
Organizational skills
When having your project management activity, proper organization is one of the core skills. It's responsible for monitoring and planning all the tasks while helping coordinate individuals.
Time management skills
Having a proper time frame is vital when working on any project or activity. It's essential to work within a particular timeframe to ensure a successful project within a specific time.
Below are the effective SEO project management tips:
1. PROJECT MANAGEMENT IS A KEY SEO SKILL
When seeking the success of any SEO strategy, it's imperative to understand that it's not limited to the ability of your team to execute tactics. You can also dictate the success of your ability to manage people, projects, external factors, and clients. It's vital to understand that as your SEO strategies gradually become complex, it becomes invaluable to learn how to manage a project. Thus, a successful project manager will handle all the external and internal expectations, put out fires and provide a proper platform for buy-in on ideas.
2. HAVE A STRATEGIC PLAN
Proper SEO strategies can be challenging due to the numerous activities, stakeholders, third parties, and clients. However, at Distilled, we have appropriate mechanisms and ways to evaluate the framework of your project before executing it. When working to achieve the proper SEO strategies, it'll be vital to choose a clear plan of performing the action. When working towards achieving an appropriate plan of action, experts break this process into the components below:
COMPONENTS OF A CLEAR ACTION PLAN
It'll be vital to have a proper action plan when achieving your SEO strategies. Below are the components of an appropriate plan of action:
Project kickoff
The initial phase involves a call or face-to-face meeting with the customer. It's a vital part that kick starts the project. The phase's primary aim is to cover topics exhaustively on the project to understand better what you need to deliver and the value you can provide.
Before starting your meeting, it's helpful to have a clear list of questions and points you want to cover in the session. You'll also have to define and discuss your goals & expectations in this phase. After which, you can make a follow-up with several emails.
Regular catch-ups: external and internal
When working towards achieving top project results, it's good to choose the regular catch-ups that work best for you, such as monthly, fortnightly, and weekly. For example, as an SEO consultant, the appropriate formula to bear more fruits is mixing weekly and monthly catch-ups. This catch-up includes:
Having an internal catch-up during week one of the month will be vital. This catch-up helps to meet with your team, discuss brief, possible challenges, define and set all the internal deadlines.
Then arrange for a weekly catch-up involving individual or team meetings. The main aim is to discuss the recent obstacles, work, and share the progress updates on the project's progress and schedules with all the stakeholders.
You can also arrange a proper face-to-face meeting or client call weekly to provide general updates. In the meeting or call, it'll be vital to discuss the project's work or any questions from the proceedings.
In addition, every quarterly, you can also have another face-to-face meeting, which is vital to help recap everything you've done in the quartet. Importantly discuss the future and strategies of the account.
Lastly, it'd be good to organize a slide deck presenting it to the client when finishing your project. It's important to help look back at the work you've delivered and assist in breaking down the project's main actions and findings.
It's an iterative procedure that helps the project adapt to changing demands. Importantly, before walking into the project, it'll be vital to set all project requirements.
Having regular catch-ups will play an essential role in helping you understand the overall project picture, despite the delays, obstacles, and other factors.
3. USING THE APPROPRIATE TOOLS FOR THE JOB
Choosing the suitable tools to manage your business successfully will be vital. Before selecting a good list of suggestions or tools, it'll be imperative to consider tools your clients can use or will be comfortable with. Choosing the appropriate tools will be beneficial for helping to extend your business and make it easier to have impact changes.
Below are some of the appropriate tools for your job:
Tracking time
When tracking, you can use custom-built internal software and other great time tracking tools, such as Hour, Toggl, and Harvest. These tools come with their free versions, having some limitations.
Sharing files & documents
The most effective and free version tool you can use to share files and documents in Google Drive works best to transfer files in the drive from Google Docs to Sheets, and you can easily share it with other users.
Alternatively, you can also choose Dropbox, an extremely excellent and easy-to-use tool due to its desktop application. You can also use OneDrive by Microsoft if you prefer working with an office package.
Communication
Recently, Slack has significantly revolutionized the market for the right communication tool. It has a highly organized structure making all the internal communication efficient. When using it, you'll forget about any messy conversation or inbox, as Slack comes in dedicated spaces, experts refer to as channels.
Various Google tools, like Google Hangouts and Gmail, offer compelling options for external communication tools. Additionally, zoom offers the best video conference tool after beating off the stiff competition from skype.
When proposing or introducing a new communication tool to your customers or clients, it's good to ensure they are comfortable with the tool. It's good to choose these options to make it easy for the clients to get the appropriate communication tool with which they are comfortable and conversant.
Project management platform
Trello's clean and straightforward interface offers the appropriate project management platform. It's a system of cards, lists, and boards that allows individuals or teams to monitor and provide effective collaboration in your project efficiently. Alternatively, you can also use Teamwork, Monday.com, and ProofHub.
4. TEAMWORK IS VITAL
Teamwork is a vital feature that majorly determines the outcome of your project. Nonetheless, it's not easy to incorporate teamwork because every project has different personnel characteristics.
The team you're working with can majorly influence all the tasks you have during the project process, from the simple briefing to quality assurance. It'll be vital for a successful project to learn the best strategies for working with different individuals in your team.
Despite the duration it may take, leveraging an individual's weaknesses and strengths is vital and help to bring the difference. Importantly, as a project manager, you should balance the talent among your team.
PROCESS OF ASSESSING YOUR TEAM MEMBER'S WEAKNESSES AND STRENGTHS
It's not a straightforward process to assess your team members' strengths and weaknesses, as it'll take time to achieve team chemistry and proper assessment of the individuals.
Below are the valuable ways you can incorporate in the process:
Seek feedback from other parties. Please inquire about the characters of your team members from individuals who have worked with them before.
Use frameworks like the t-shaped model to evaluate their characters
You can also ask, observe and listen to them. It's essential to help you get a team with final quality output.
Appreciate the work of your team members, as it allows the team to work and progress in a peaceful environment. When seeking a proper and peaceful working environment, it'll be vital to appreciate the member's job publicly or privately.
5. SHARING KNOWLEDGE WITHIN THE TEAM
External and internal knowledge sharing is vital when it comes to project management. It'll be imperative to share the deliverables, news, and findings to help maximize and optimize your team's potential. Apart from project management, sharing knowledge is also helpful for your daily activities and solving different challenges. Centralizing your deliverable location is a beneficial tactic to break down the topic. The strategy uses Google Drive for creating folders to store documents and files while breaking down the topic.
KNOWLEDGE SHARING WITH THE CLIENT
It's imperative to share knowledge with your clients by updating them with digital marketing news relevant to your project. You can share the news despite their strict relation with SEO.
6. OFFER VALUE TO YOUR CLIENT
It's important to understand that the customer is your boss when working on a specific project, and they are crucial to determining the success of your project. When starting your SEO project management, it'll be quite ambitious to set high KIPs and standards for the clients.
As the project manager, it's essential to ensure that your work satisfies the clients. You can achieve this goal by having properly predefined SEO objectives.
In addition, transparency is a vital key as you progress with your projects. You can achieve this by trying hard to sell your clients services they don't need and accepting everything they request. It's the appropriate strategy to ensure optimal value on your project.
7. UNDERSTAND YOUR RESOURCES AND TACTICS
Before executing your tasks and activities, it's vital to understand your tactics and available resources to help you to meet your objectives. It'd be good to consider features like bandwidth, talent, and money when looking at the SEO resources.
To make a fundamental difference in your project, seek a clear resources plan and tactics. When looking for these plans, it'll be good to work with an estimation, as it's almost impossible to predict the obstacles you may face along the way. Lastly, field experience is vital to ensure you have better skills to finalize your plans.
When looking at the tactics and resource allocations, we use a flexible approach that varies between consultants.
Importantly you can choose the following plan:
Consider personal experience based on similar projects. For example, when working on a particular sites' backlink, it'll be good to refer to the previous similar project to understand its approximate complexity and size.
Seek guidance internally from any team member who may at some point work on a similar program. You can gather some valuable details from them and use them to make suitable decisions.
You can check on the knowledge-sharing database if you've got a centralized location. In the database, you might find helpful SEO deliverables. Google Drive will be vital when seeking these databases.
Spare some time for a Question & Answer session and briefing, approximately a few hours. Ensure you have ample time to brief your task correctly and make last-minute corrections before presenting it. The reviewing process will be vital to omit errors that your clients may not like.
FINAL THOUGHTS
Project management is vital for different SEO aspects despite the industry's outside technical appearance. It'd help if you had effective SEO project management tips to succeed in your SEO strategies and operations. The above tips will be essential to inspire some changes in the daily work or help you achieve some objectives on the above subjects.
Additional Resources
FAQ
How to manage SEO projects?
---
Published on: 2021-10-02
Updated on: 2022-06-09