Drug Rehab on Long Island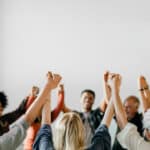 SEO is more important than ever in today's market and can deliver a high ROI when performed appropriately. Here at SEO North, we have helped many addiction treatment facilities optimize their website for search engines. When treatment centers and facilities don't perform comprehensive SEO audits, potential customers won't see their website in relevant search results, causing significant losses in traffic and revenue.
Our most recent campaign involves Drug Rehab on Long Island. Our goal was to implement SEO in a manner that helped the client bring in higher quality visitors and more traffic. The results went even further than our most optimistic estimates. Here is a detailed case study of how we reached success with this project.
Read more about Drug Rehab SEO on Long Island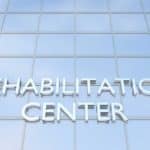 Addiction Treatment Facility in Missouri
As an SEO agency, we aim to help our clients grow their business by increasing their website traffic. Of course, all SEO agencies claim to be experts at increasing traffic, but the reality is that many agencies are not able to put their money where their mouth is.
At SEO North, we have a consistent track record of achieving real success for our clients. We have worked with some of the most successful businesses in Ottawa by providing them with a full range of SEO services, including on-page optimization, link-building campaigns, Google My Business optimization, and a wide variety of writing services.
Learn more about our Missouri Rehab SEO Study
Drug Rehab Facility in New Jersey
As an experienced SEO firm, our goal is to make sure that each client of ours experiences substantial growth when it comes to site traffic. When you're searching for the ideal SEO agency to assist you in reaching your business goals, you'll find that nearly every agency boasts about its ability to increase website traffic for its clients. While this statement is true for some agencies, it's certainly not the case for all, which is why you must be able to discern between the SEO agencies that deliver verifiable results and the ones that are making an inaccurate claim.
Here at SEO North, you can see our results of helping clients obtain long-term success. We've helped numerous businesses in New Jersey with our comprehensive SEO services, which extend to optimization for Google My Business, on-page optimization, content writing, and link-building campaigns. One of the most recent businesses that we've lent our services to is a drug rehab facility in New Jersey.
Learn more about our SEO Case Study on a Drug Rehab Facility in New Jersey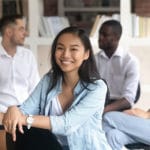 Medical Detox Center in South Florida
At SEO North, our goal is to help our clients to maximize their return on investment. Today, SEO usually returns the highest ROI out of all available marketing channels because organic links are more trustworthy and get the vast majority of clicks. Recently, we worked with a client in the detox industry for a year-long campaign that multiplied the client's website traffic and visitor quality. The client got a high return on investment and continues to work with us because of the outstanding results that we achieved. Read on to learn about the success that we realized for our SEO client.
Our Project for Medical Detox Center in South Florida
In early 2019, we were approached by Medical Detox Center in South Florida, a detox facility that had been in business for three years. The company had already put significant effort into SEO. The company had hired a team of three marketing professionals who were working full-time internally to build traffic. The marketing team had realized some success, and they had made many assets that would later help in our SEO campaign.
Read more about our SEO Case Study on a Medical Detox Center in South Florida
---
Published on: 2021-07-23
Updated on: 2023-03-27