As an experienced SEO firm, our goal is to make sure that each client of ours experiences substantial growth when it comes to site traffic. When you're searching for the ideal SEO agency to assist you in reaching your business goals, you'll find that nearly every agency boasts about its ability to increase website traffic for its clients. While this statement is true for some agencies, it's certainly not the case for all, which is why you must be able to discern between the SEO agencies that deliver verifiable results and the ones that are making an inaccurate claim.
Here at SEO North, you can see our results in helping clients obtain long-term success. We've helped numerous businesses in New Jersey with our comprehensive SEO services, which extend to optimization for Google My Business, on-page optimization, content writing, and link-building campaigns. One of the most recent businesses that we've lent our services to is a drug rehab facility in New Jersey.
This client came to us with nearly 50 years of operation and a higher-than-average volume of existing traffic. Over the past decade, they worked with dozens of experienced SEO companies. Despite the experience these companies had, none of them could deliver notable results in outranking the local competition.
The New Jersey location where this drug rehab facility is situated is considered to be highly competitive, which is why we made sure to provide them with a substantial overhaul of their SEO strategy and website to account for the enhanced competition. This overhaul has successfully positioned our client above nearly every other competitor in the surrounding area for high-value keywords. The organic presence that they have in search engines continues to grow with each passing month. The following offers a thorough SEO case study that details how we helped a drug rehab center in New Jersey obtain strong growth.
How We Began
When this drug rehab center first requested our services, our team looked at their recent SEO performance to determine how well they were ranking compared to the competition. Even though they had already hired other SEO companies to help them improve their rankings, these improvements never happened. Because of how competitive the drug rehab industry is in New Jersey, it's not enough to consistently rank search engines like Google.
Instead, it's essential to take steps that will allow rankings to increase constantly. Continued growth is the only way to bolster site traffic and increase customer conversion rates. During our many years of providing SEO services for clients from all industries, we've understood that the vast majority of people looking to enter a drug rehab facility do so from search engines like Google and Bing. With this information in mind, having a solid and evident online presence is crucial for any drug rehab center to succeed.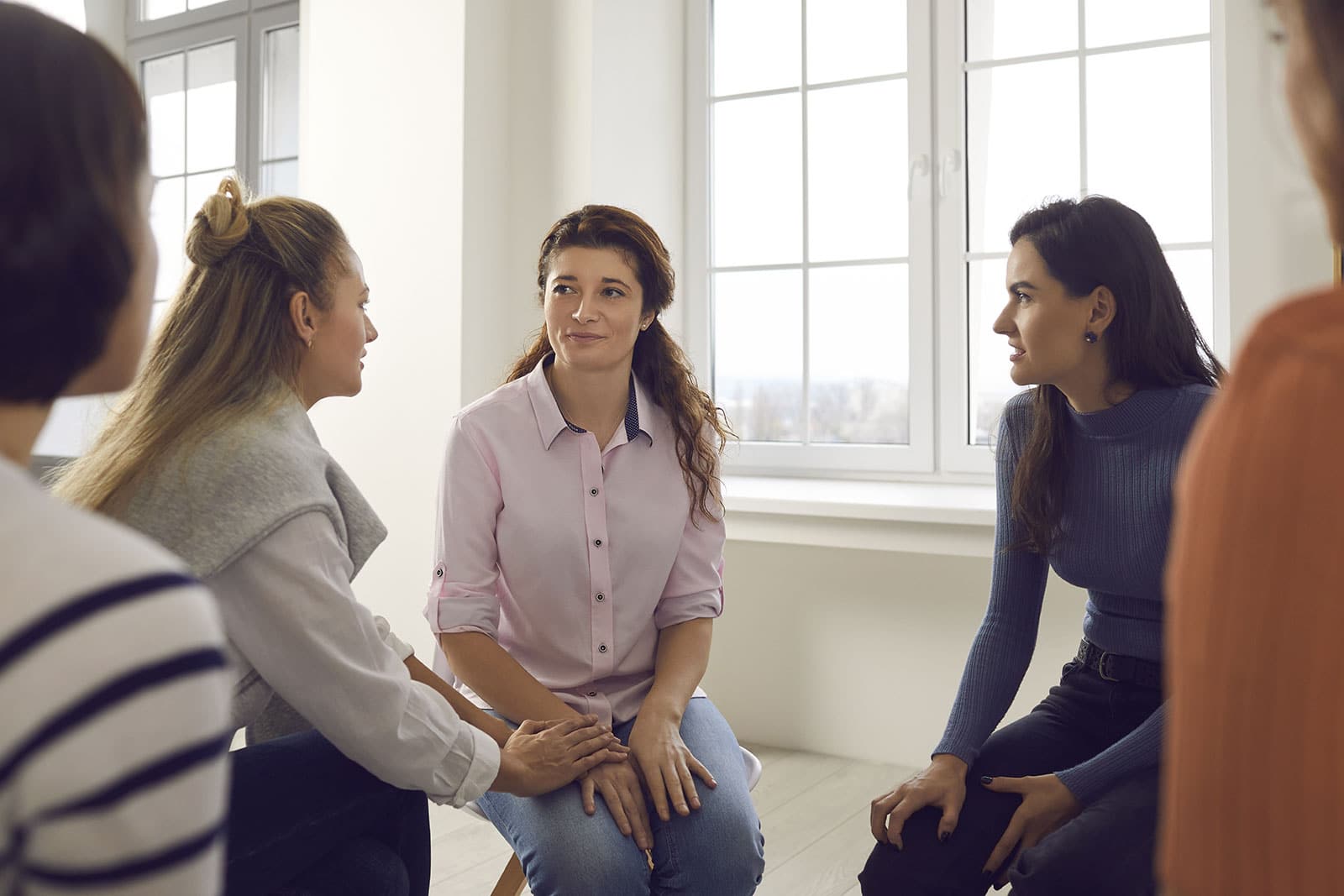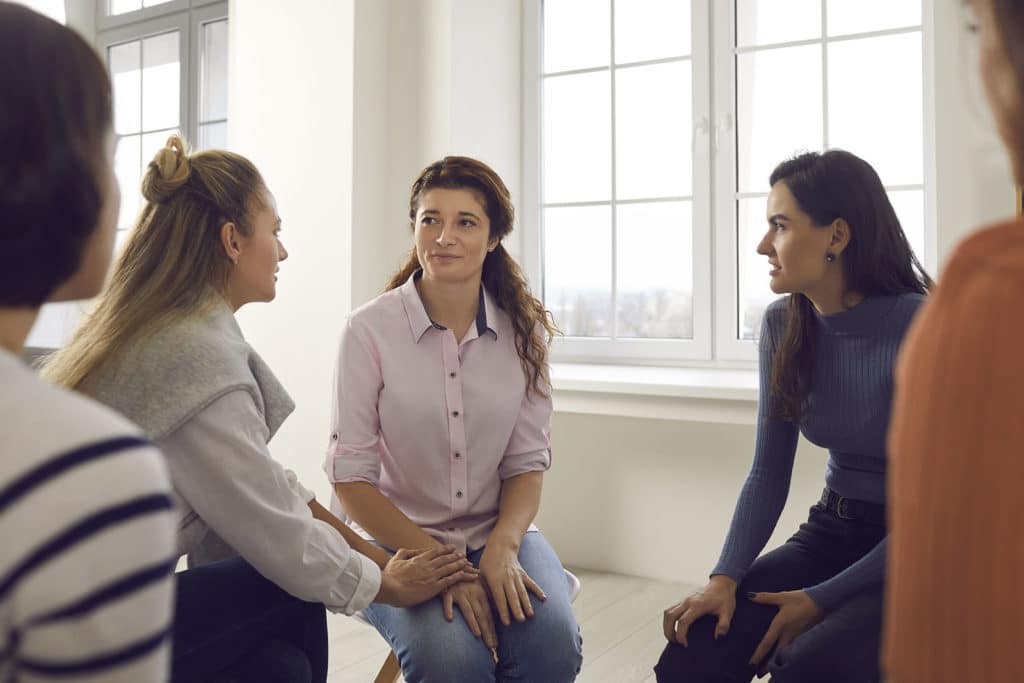 Before we started developing a comprehensive SEO plan for our clients, we sat down to discuss their business goals and current needs. While we always strive to surpass the business goals that our clients have set, it's still important to us to create a baseline level of improvement. Even though our SEO services are structured and easily defined so that they can be applied to any business, there were several challenges that we had to contend with during the project. Since each company's needs are different, our approach must also be flexible in considering these differences.
One of the main reasons our SEO services have been as effective as they are is that we implement them over a lengthy period, allowing us to obtain positive results with each project we've worked on. No matter how talented an SEO agency is, SEO takes time to perform correctly. In time, our techniques delivered strong results.
Final SEO Results
While our project was ongoing, we regularly looked at the metrics of our SEO campaign to make sure that the campaign performance was meeting or exceeding expectations. This data informed our future SEO decisions so that additional improvements could be made throughout the process. Because of how successful this SEO campaign was, our client permitted us to share some of the final SEO results. The preliminary results from our lengthy SEO campaign include:
A 187% increase in monthly organic traffic within the most recent 12-month period
An increase of 88% in total monthly inbound organic phone calls since the inception of this project
An increase of 100% for monthly inbound Google Business Listing phone calls since the beginning of this project
A 300% increase in the number of ranked organic keywords throughout the initial 18 months
An increase of nearly 300% for organic traffic value throughout the initial 18 months
Total Organic Calls
Even though most people interested in entering a drug rehab facility will first look at the facility's website to determine if it's the right fit for them, the next step they take is the most important one. Once someone has become interested in a specific drug rehab center, most choose to contact the facility by telephone.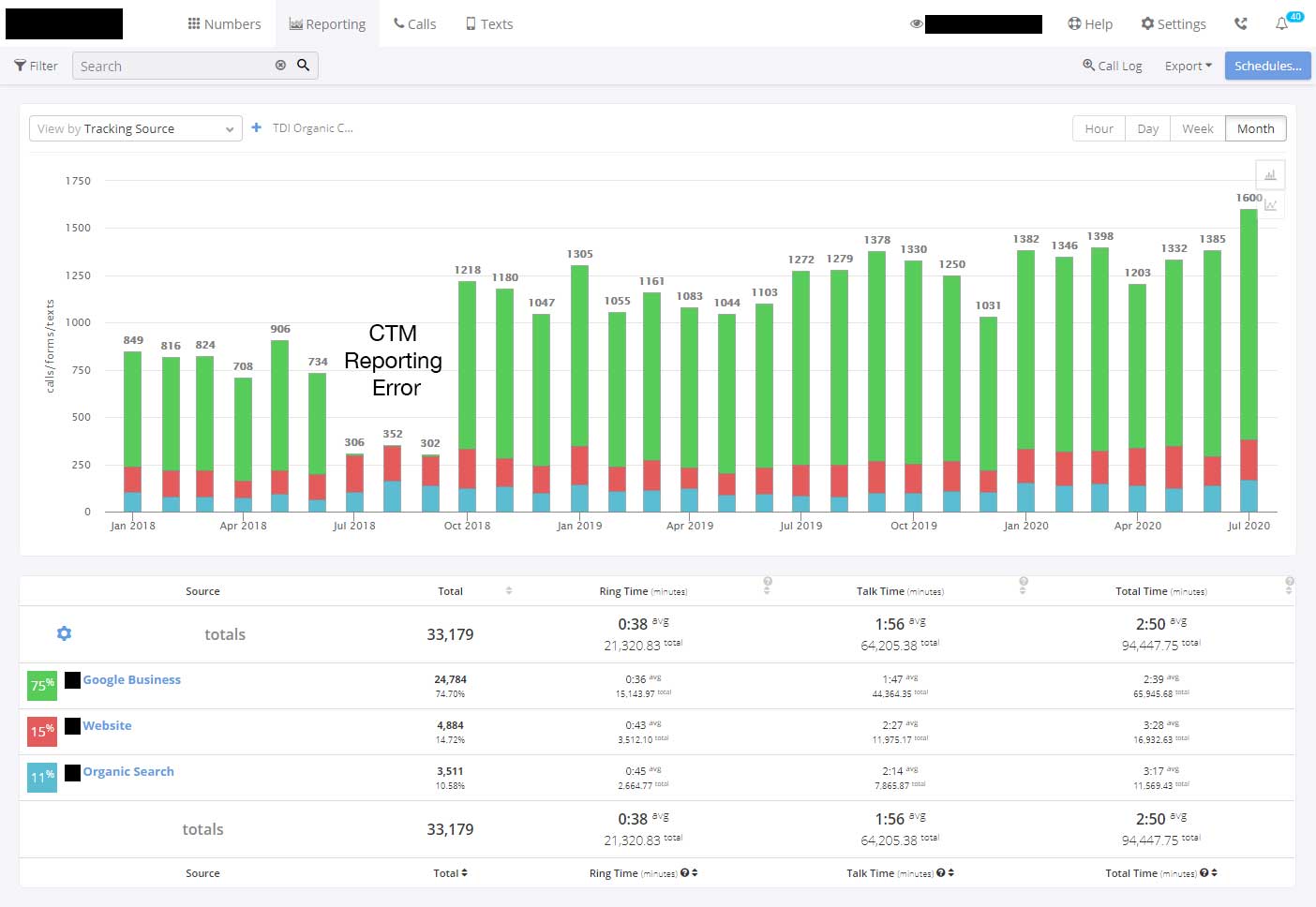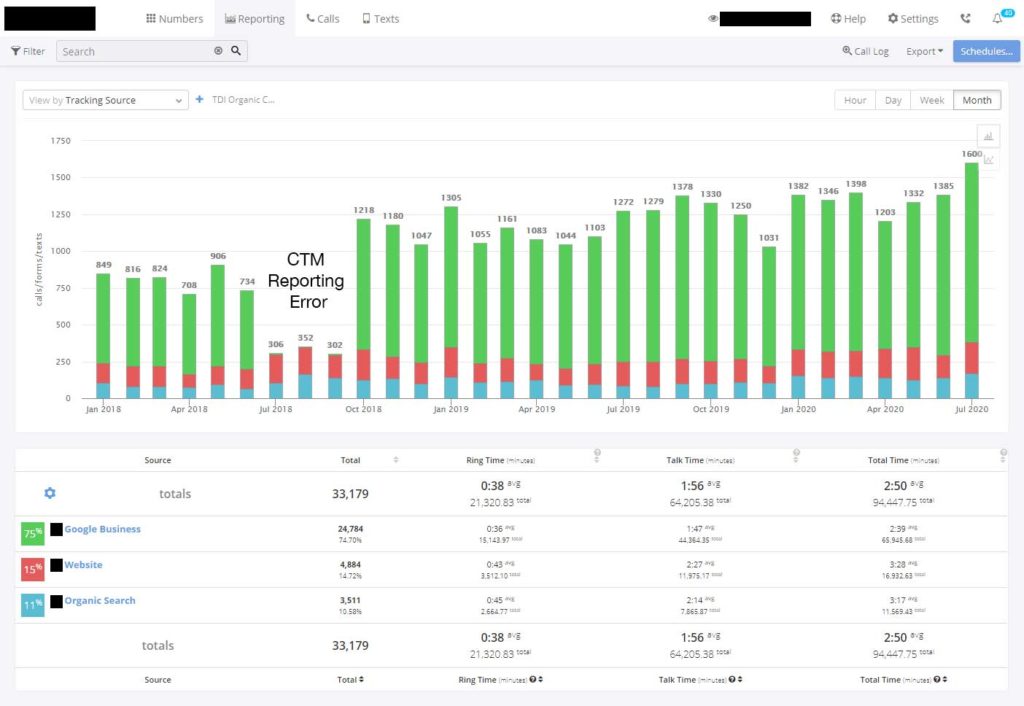 This particular metric indicates how many site visitors ended up converting into customers. These individuals are referred to as qualified buyers, which makes this a critical metric to track. In January 2018, our client received 849 organic calls, most of which occurred through Google Business.
By July 2020, these numbers had increased to 1,600 organic calls, representing an organic call growth of 88.5% in 18 months. This notable increase occurred as a result of better SEO. From January 2020 to July 2020, the lowest number of organic calls in a single month was just over 1,200 in April, which was still a substantial increase compared to January 2018.
Organic Users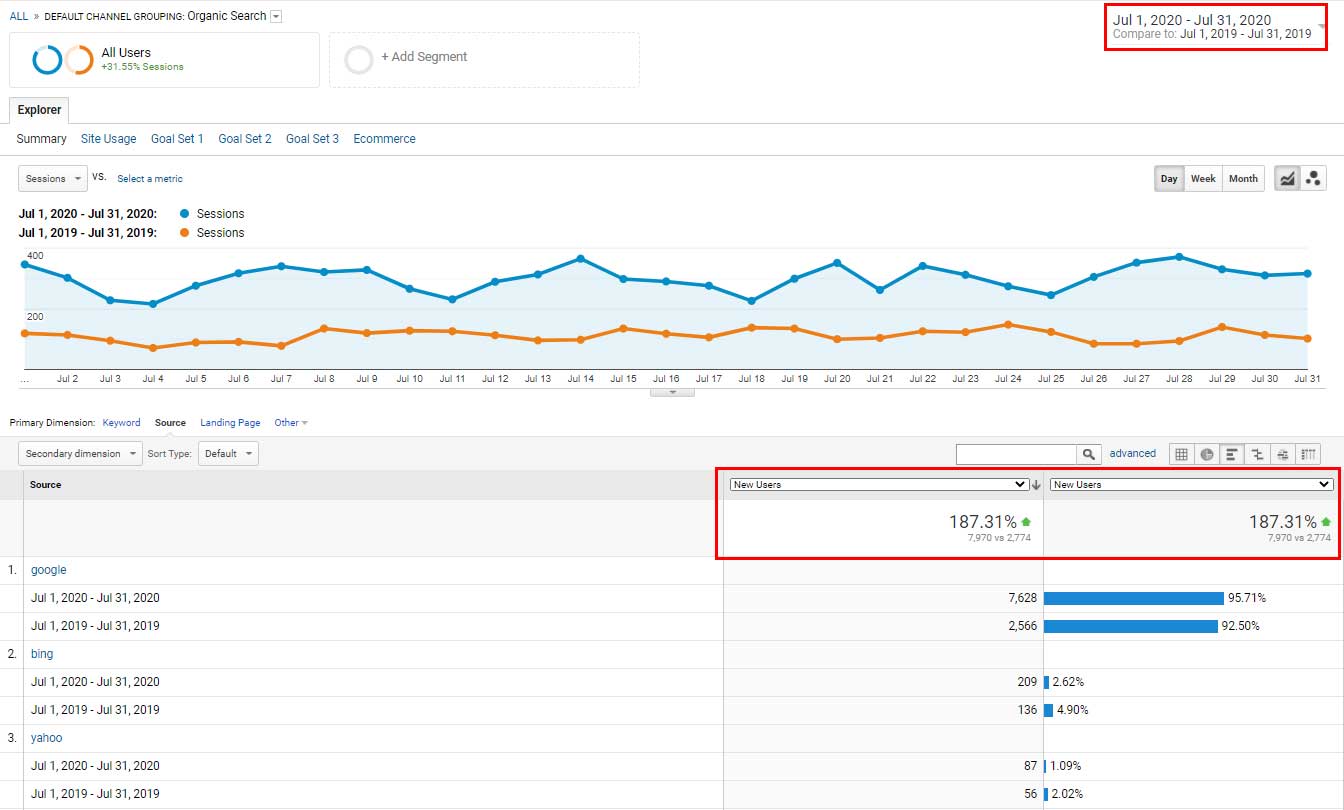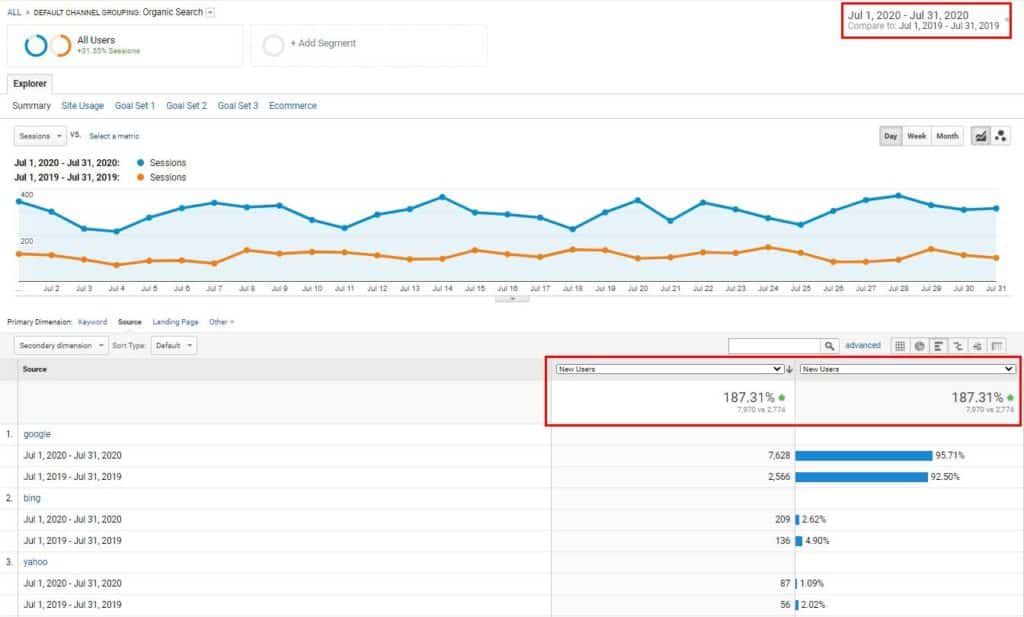 Another performance metric that we used to measure our SEO performance was the number of new organic users in a given month. This metric is important because it helps us identify how much brand awareness our client is receiving. Organic traffic considers all website visitors from organic and non-paid channels, including Google, Bing, and Yahoo search engines. In July 2019, there were a total of 2,774 new organic users who visited the client's website. In July 2020, just one year later, the number of new organic users increased to 7,970, which represented organic traffic growth of 187%.
Organic Traffic Value
Along with organic traffic, it's also essential to look at the organic traffic value, which helps the client understand their return on investment and how well the new SEO is performing. The exact organic traffic value shows clients what they need to spend on standard advertising techniques to obtain the same traffic from keywords they rank for organically.


For this specific client, let's look at an 18-month period that began in November 2018 and ended in May 2020. In the first month, organic traffic value was just $9,589. By month 18, however, the client's organic traffic value was $38,237, which represented an organic traffic value growth of 299%.
How Did We Do This
Here at SEO North, we have a unique and comprehensive process to deliver solid and consistent results to all of our clients. While some SEO companies prefer to keep their SEO techniques hidden, no SEO case study is complete without an in-depth look at the methods used to obtain the final project results. We have complete confidence in the formula we use to improve a local business website's ranking, detailed in the following.
Centered Our Efforts Around Content with Low Keyword Difficulty
The initial stage of our SEO strategy involves using low-difficulty keywords in the content that's placed on the client's website. Since these keywords receive low amounts of traffic, they are frequently ignored by the competition. To account for the somewhat low traffic that these keywords return, we used a high volume.
Many of the low-difficulty keywords we use are long-tail keywords, which some SEO agencies believe to be outdated. However, long-tail keywords are particularly beneficial for local businesses and can generate substantial revenues.
Properly Defined All Business Offerings
Despite the overall importance of increasing conversion rates and site traffic, it's just as essential to define great product/service offerings that the client could use to bring in additional site traffic. Once we selected the appropriate keywords, we focused on properly defining all business offerings, including any available products and services. We then aimed to ensure that all of the links and content supported the client's product/service offerings. By taking this approach, our client's brand and reputation were strengthened.
Performed Extensive Backlinking Outreach
Backlinks have proven to be vital for bringing qualified leads to a website, which is why a core focus of our SEO services is to perform extensive backlinking outreach. This outreach involves going to other local businesses to obtain relevant backlinks. By seeking backlinks from other local companies, the organic traffic that our client's website received was mainly from local customers. Our team made sure to avoid using "black-hat" link-building techniques that only serve to generate ranking penalties from Google throughout this entire process.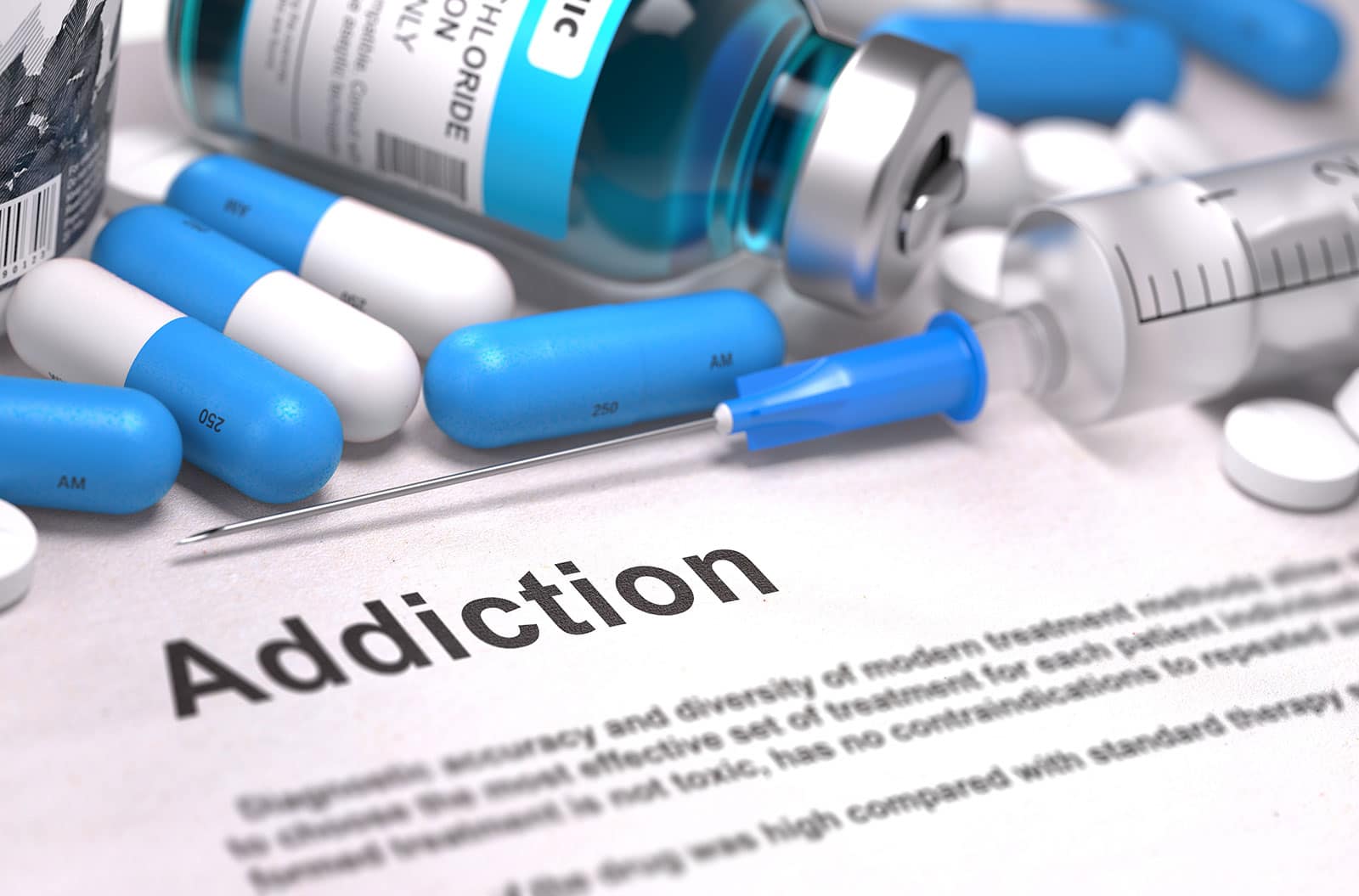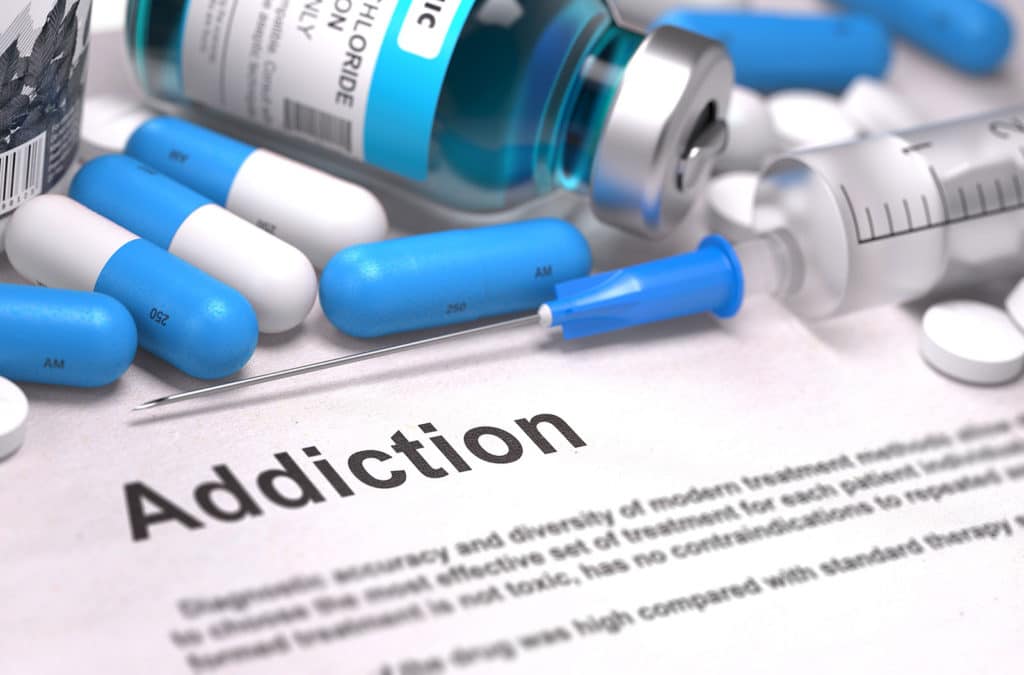 Optimized Any Dead pages
When Google ranks a website, it's not enough to have well-optimized content. Along with getting rid of any empty pages or broken links, it's necessary to spruce up low-quality content and remove pages that have been receiving low amounts of traffic. It's also essential to replace any poorly optimized or outdated content that remains on the website. The website we were optimizing had pages with zero traffic or keywords. Once we optimized this content, Google rankings pushed the website from page two to page one of Google results.
Optimized the Google My Business Page
Google My Business is the source of a sizable amount of traffic. As such, it was vital for us to optimize the client's Google My Business page. Since we optimized this page, the majority of calls that have been made to our client's business came from their Google My Business page.
Focused on On-Page Optimization
An essential facet of our SEO services is on-page optimization. This optimization is extensive and is designed to polish a website's content. For instance, we fixed any technical errors that were found on the site pages. Our team also wrote content that focused on search intent. We started by identifying the types of questions the client's target audience would ask. The content we created aimed to answer these questions.
Schema markup was added to all pages using the FAQ, How-TO, sameAs, and local business markup. Two aspects of Google ranking that our team looked at during this project involved YMYL and E-A-T, essential for the addiction treatment niche that drug rehab centers operate in. Throughout the project, we also worked to identify the best-performing content. We then created more content pertaining to the top pages, which means that we wrote more of what people enjoyed reading.
Created an Intuitive Sales Funnel
Another element of our optimization process involves creating an intuitive sales funnel. We understand the importance of making it easy for site visitors to navigate from point A to point B with ease. Our sales funnel optimization centered around rearranging page layouts and navigation to maximize the client's conversion rates.
Added Press Releases and Social Media Posts
While the SEO project was ongoing and improvements were being made to our client's website, our SEO team added press releases to spread the word about our client's brand, offerings, and website. We also grew social media interest by creating content on social media pages, building backlinks, and generating traffic through social media platforms like Facebook and LinkedIn.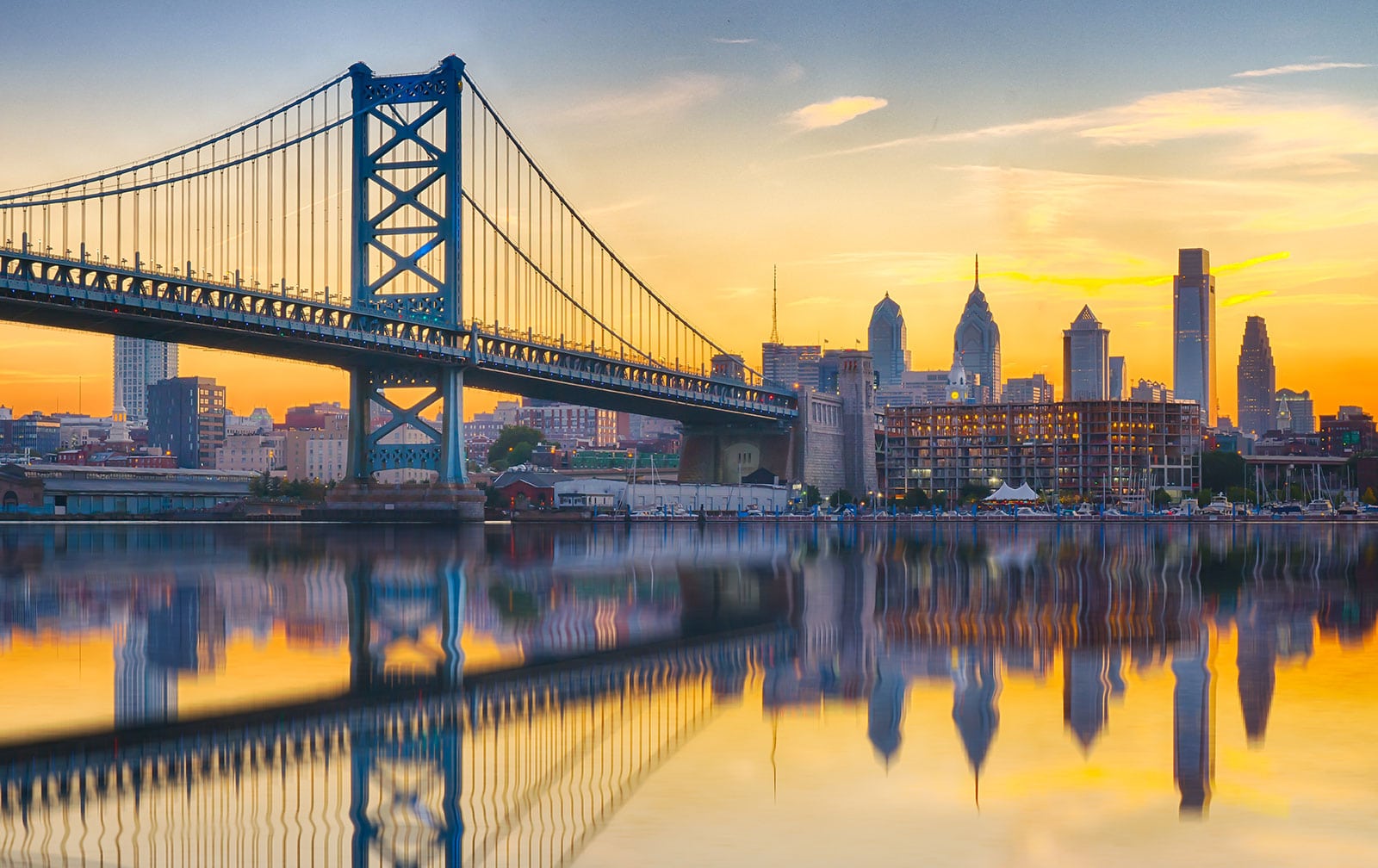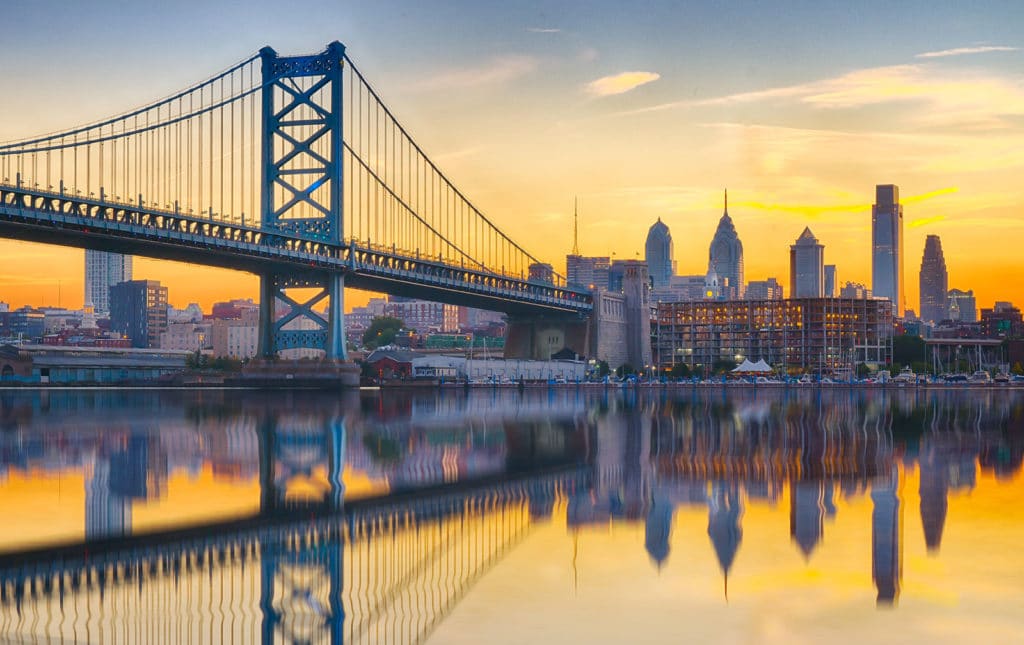 Created Local Citations
Another focus of ours involved creating local citations, including any online mentions of a company's phone number, name, or address. We started these citations on social media platforms, local business directories, and Yellow Pages.
Constantly Refined Our Process
The most important thing we did while providing our client with a wealth of SEO services was to refine our process constantly. Google Search is regularly changing, which is why we must change alongside it. While this SEO project was ongoing, we invested an ample amount of our time refining our process, strengthening our techniques, and staying up-to-date on the latest advancements in SEO.
Call us today to request a free SEO audit for your addiction rehab website. We're interested in helping your business grow by increasing site traffic and bolstering conversion rates.
---
Published on: 2021-07-26
Updated on: 2023-03-14