In a world where so many people shop, research, and interact online, compelling websites are crucial. Whether your small business is fighting to stay afloat or thriving from increased online sales, setting specific goals and objectives for your website is vital. To craft practical website goals and objectives, you can take some examples into account.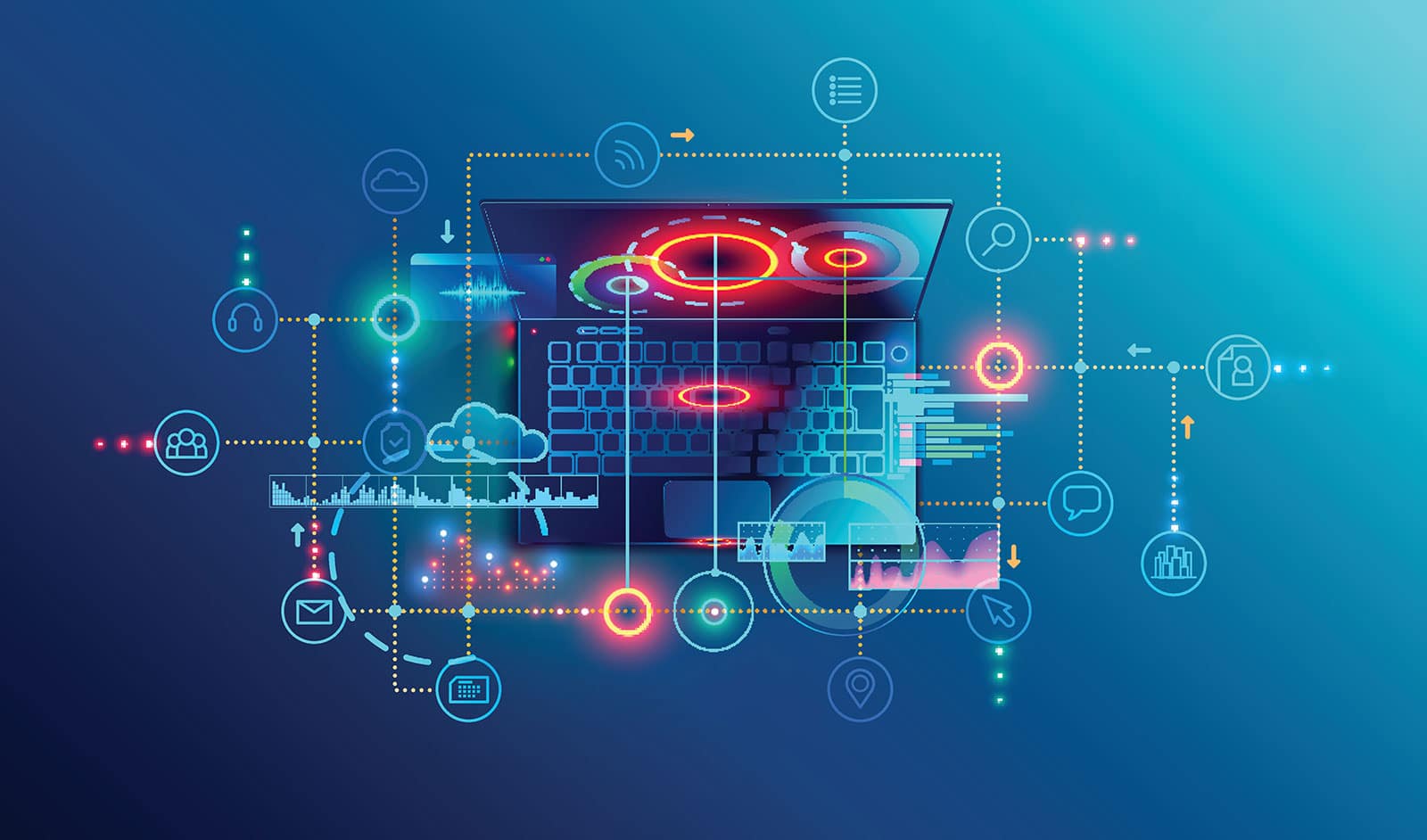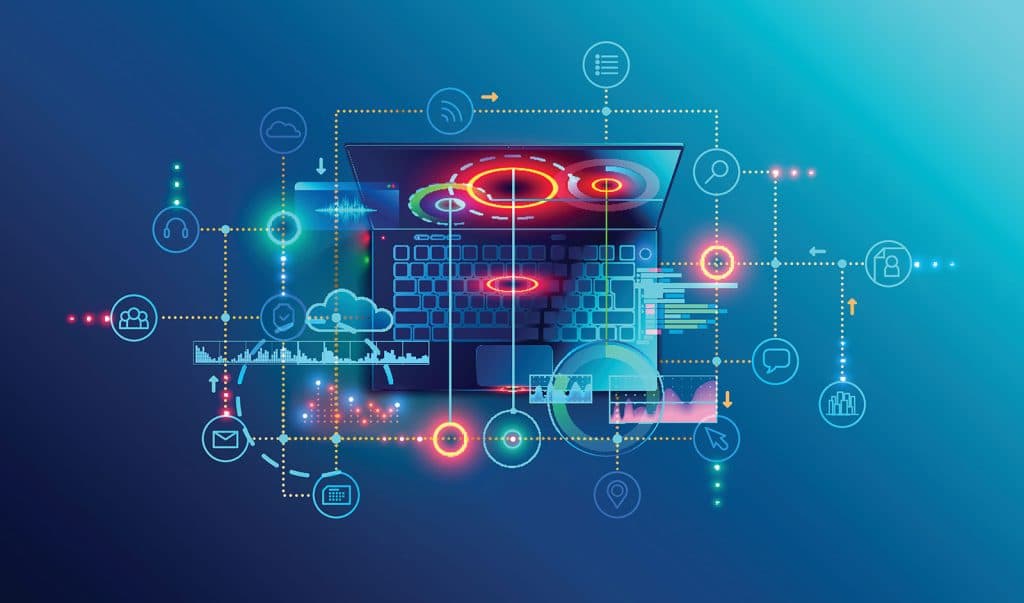 1. Update SEO Techniques.
Of course, using search engine optimization for your website is pivotal, but if you're using the same methods you did a decade ago, your approaches require refreshing. The most effective strategies for search engine optimization change as the years go on, and you want to make sure you're staying ahead of the competition. Employing the latest methods is the way to do so.
2. Put Content Marketing to Work.
One way to stay updated with SEO is to use content marketing. Visitors to your website don't necessarily want to read merely product descriptions. Instead of providing visitors with stale content, you can post videos and images to show interested parties how helpful your company's products and services are. Depending upon your business's stock and your target audience, you might decide to start up a blog on the site too.
3. Choose Local SEO Approaches.
A small business often makes plenty of its sales from members of the community. Therefore, you want to ensure that your website is using the strategies of local search engine optimization. In other words, in addition to employing SEO, you can also benefit from strategies that are specific to local businesses. Consider how helpful these approaches can be, mainly when you compete with other companies in the area.
4. Develop a Secure Online Shopping Platform.
Even though you might have several customers who live in the area, a secure online shopping platform is still a significant benefit. After all, many people like to do their shopping online these days. Furthermore, an online shopping platform provides you with the opportunity to expand. In other words, you might be able to connect with clients from other states or potentially even other countries. When you don't offer online shopping opportunities, these changes go away. Of course, you must ensure that the platform is secure. Otherwise, customers are not going to trust your website for a safe shopping experience.
5. Optimize Your Site for Mobile Devices.
Think about how you tend to look up information on websites. While you might sit down at your computer to do so sometimes, you probably use your phone to surf the web at least once in a while. If your website isn't optimized for mobile devices, you are likely missing out on some business. People might be out in the community and looking for a business with products that your company has in stock. However, when they pull up your business's website on their phones, they might encounter problems accessing the necessary information. Ensuring that your site is optimized for mobile devices can eliminate these snafus.
6. Create an App.
The chances are that you use some apps on your phones, and many of your clients likely do the same. Developing an app for your business opens up an array of possibilities. For example, customers might be more likely to shop when they are out. People also tend to like apps. Interested parties can scroll through the different products and services that you have available with ease. Once you have an app, you could also set up a rewards program that is scannable through the app.
7. Offer a Curbside Option.
With people feeling uneasy about going into stores, having a curbside option can enormously help you. The website should advertise this information. When individuals arrive at the business, they can check in on the app to have the order they placed online brought out to their vehicles. The website can also be a place where customers learn about how curbside will work and get answers to their questions about this process.
8. Start Providing Delivery.
Depending upon the type of products and services you offer, delivery through the website can bolster business. You can advertise the new delivery service on the website. If you are hesitant to start a delivery service, you might want to let customers know that you are offering this option for a limited amount of opportunity. If the delivery works out, you can keep it. You may also decide to provide delivery on a limited basis. For example, your company might provide delivery only on the weekends or on weekdays before a specific time. The website can allow customers to pick out their products, schedule deliveries, and tip for the service.
9. Make Your Website Accessible.
You also want to ensure that visiting your website is an enjoyable and fruitful experience for everyone. Learning how to make the pages accessible is an essential part of achieving this crucial website objectively. One of your website goals should be to connect with as many customers as possible. For example, you can use alternative text to make the content on your website more accessible.
10. Increase Speed.
When you visit a slow website to load the pages, you might be reminded of decades ago when the internet first came out. To figure out what keeps your website from loading efficiently, you might need to call in professional assistance. Upon receiving the guidance, you can work to ensure that the webpages are optimized for speed.
11. Heighten Navigability
Visitors certainly want to have a speedy experience when they are scanning through websites. Part of achieving that website objective involves creating faster load times. However, you also need to ensure that your website is navigable. Content needs to appear in logical sections. A page about the company, for example, should provide relevant information about the history of the business and the skills of the employees.
12. Link to Your Social Media Sites.
While it's true that some people do immediately turn to websites when they want to learn more about businesses, plenty of others take to social media to conduct research and to see what the company has to offer. Also, a presence on social media can help customers to feel more connected with your business. As a result, make sure to include links to your social media accounts on your business's website.
13. Link to Reviews.
Plenty of businesses have reviews online. Linking to these reviews can help potential clients get a sense of what working with your company would be like. Of course, linking to a site that may contain potentially harmful reviews about your business is jarring. Consider how you can combat this issue. Of course, the goal is to have customers who are entirely satisfied with your products and services. Still, though, achieving universal satisfaction is challenging. One approach to take is to respond to negative reviews. Also, take into account repeated negative comments. Consider if you could make any changes in your business.
14. Cut the Spam.
Several customers will immediately click away from your website if they see any material that resembles spam on it. Take a thorough review of your company's website. Consider if any of the material seems questionable. For example, you might have an advertisement for a company with a low reputation on your website. This advertisement could cause potential clients to have a lack of trust in your business. Cleaning up your website in this fashion can help visitors to more immediately trust your company.
15. Make Contact and Visiting Information Visible.
No one wants to dig around a website to find out how to get in touch with the business or discover what hours the shop is open. This information should be prominent and visible on your website. You might have the address, phone number, and email address, along with the company's name, at the bottom of every page of the site.
16. Have an Active Contact System.
Many websites have a contact form on them. However, a number of these companies do not respond to customer inquiries. If you are going to have this form on your site, you need to respond to customers. If you think of this form as bothersome, consider how people often interact with businesses. Individuals typically send out initial inquiries through email or contact forms. Increasing contact with potential customers can help you to generate more business.
17. Improve Customer-Service Experiences.
If customers have a problem or a question, you want them to get speedy and efficient service. Offering a customer-service chat on your website is one way to achieve this objective. You might not have the ability to provide the chat at all hours of the day, but you can set up a system that allows customers to chat at some points. Creating satisfaction surveys that customers take at the end of these chats can gauge how well the new system is going.
18. Assess the Budget.
You do want to ensure that you aren't going over budget with all of these new ideas, especially if your business is in a financially vulnerable state. Now maybe a time when you want to cut overall costs. One approach to affordably achieving these website goals is to consider how much money you are putting into making the changes yourself. In other words, you might find yourself continually revising due to mistakes. Instead of taking this approach, consider how hiring professionals can help you to achieve your website goals accurately on the first try.
19. Prioritize.
With all of these goals, you are going to have to prioritize. Think about what your company's greatest current needs are. Then, consider which plans will help you to meet those needs most efficiently. Of course, you do not need to throw all of the other goals away. Create a list of your company's priorities. Once you have achieved the most important goals, you can start to work on the others. Success with the more crucial goals may provide you with enough extra money to put significant effort into the other goals.
20. Opt for Professional Creators.
As you add content to your website, whether that goal is a top one or not, think about getting this content professionally created. While you might have the ability to put together a blog post or to snap some pictures on your phone, think about how the quality will increase if you hire professionals. Many other business owners are attempting to employ the same strategies you are, so you need to figure out how to make your approaches better. Content crafted by a professional writer, for example, can take the blogs on your page to the next level.
21. Write for Your Audience.
Regardless of whether or not you are hiring a professional writer, your website will have written content on it. You must tailor that content to your audience. Think about what your target audience would consider readable. For example, infusing language that will require your audience to grab a dictionary regularly is not a practical approach. Furthermore, consider how people tend to read content online. Many individuals will scan through content to find the specific information they are looking for. Using headings and short paragraphs help to guide readers in this way.
22. Make Your Brand Visible.
You want customers to recognize your business. When they visit the website, you want them to identify the company from around town. When they walk into the store, you want them to feel a sense of cohesion with the website and any other online platforms that you use. Building your brand across your various presences is a way to achieve this goal. Make sure that your website represents your brand.
23. Pay Attention to Color and Font.
The website also needs to be visually appealing. Aggressive fonts and too many bright, bold colors can make the website feel uninviting. Again, think about your target audience's needs and the types of products and services your company offers. For example, if you sell professional equipment for offices, a more sleek and sophisticated look likely suits your website. On the other hand, if your company offers art classes for kids in the community, the website can employ a more creative approach.
24. Make Regular Updates.
While you do not need to update your website every day, you need to pay regular attention to the pages. You want to stay on top of trends, and you wish to employ the most current strategies in search engine optimization. Furthermore, think about the negative effect an old website can have on visitors. If people come to the website and see that you haven't updated the content in months or years, they may assume that your business is defunct. At the very least, they may question the reliability of the company.
Setting goals and objectives for your website is of utmost importance. After all, the website is a crucial piece of your business that tells prospective customers so much about your company and allows you to stay in contact with current customers. Deciding which approaches the best suit your business is the next step to take.