According to a recent report by Milestone, up to 77% of patients rely on search engines to find doctors for various ailments!
For that reason, you need a proper online presence and solid optimization if you want to stand out among the competition, and that's where SEO for doctors comes in handy!
In today's guide, we'll walk you through everything you need to know about search engine optimization for medical practices, including all the critical strategies to massively boost your website's performance and traffic!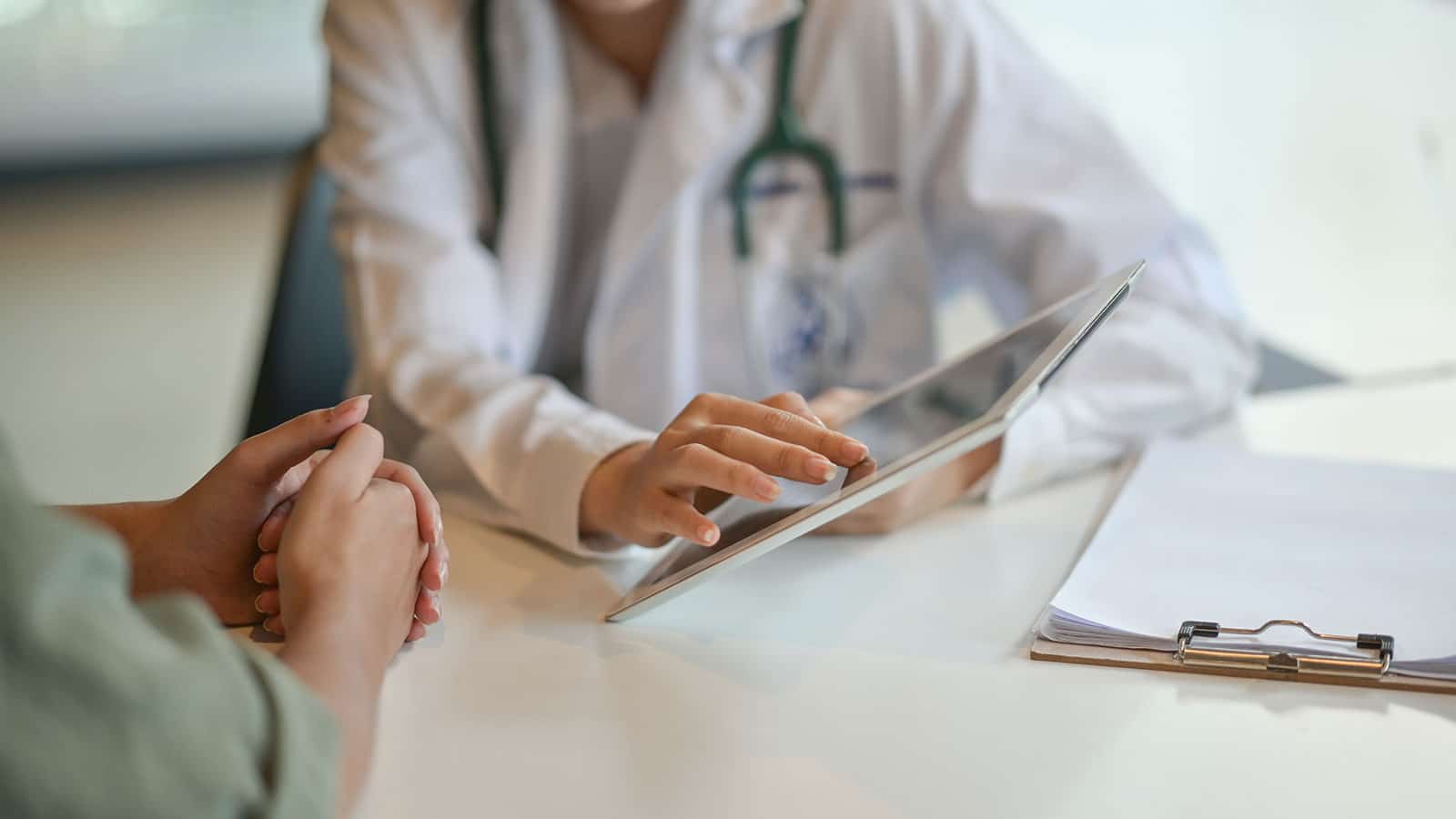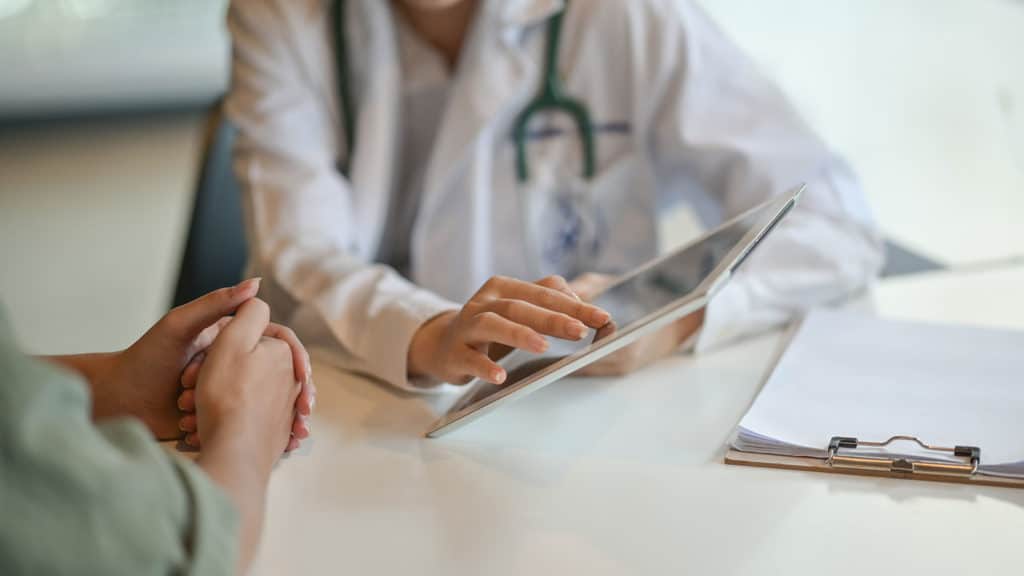 How Does SEO for Doctors Work?
Before diving into the specific details and key components of healthcare SEO, let's first understand what SEO is and how it can benefit medical professionals.
As a doctor, you're providing a great service to your community, but you're also technically running a business and your own brand. For that reason, you have to take multiple aspects into account if you want to grow and outstand the competition.
For instance, as previously established, most patients will opt for online search engines to look for doctors in their region. Search engines are designed so that they provide the most helpful results to the user's query.
As a result, if you want your website to show up as the top result, you need to optimize it so that search engines can recognize it as one of the most helpful and relevant search results.
Most search engines, including Google, take multiple aspects into account while evaluating websites, including
Specific SEO Considerations for Doctors and Medical Professionals
Doctors' and medical professionals' websites share many similarities with other business-oriented websites. However, they also have some distinct aspects that make them fairly unique.
For instance, in most cases, Doctors need to put more emphasis on local SEO strategies. In other words, if you mainly operate in a certain city, you need to focus on showing up in local search results rather than appearing universally.
This is because most doctor practices rely on physical visits rather than online consultations. That's why a San Francisco-based optician, for example, needs to show up at the top results for keywords like "best opticians in San Francisco" or "Optician in SF".
This means that you don't only provide valuable information to the local community, but also achieve a higher conversion rate.
While there are plenty of aspects to consider to propel your practice's website to the top of the search engine results page (SERP), you need to take care of some key components, including
Keyword relevance and specification
Creating high-quality content and improving on-page optimization
Following search engines, especially Google's, guidelines for optimal rankings
Focus on local results and being region-specific
Maintaining consistency in identifying information, such as name, address, and phone number (NAP)
Benefits of Implementing SEO Strategies for Doctors
Optimizing your practice website comes with many advantages and benefits. Here's a quick look at some aspects that make SEO incredibly valuable for doctors:
Increased Visibility and Renown
When you optimize your website for search engines, you're metaphorically putting a flag in the minds of potential patients. Even if they don't click on your link every time they see it, your practice will be on their mind when they need it or the time comes to make a choice.
In fact, many studies and reports show that appearing on the first page increases your click-through rates significantly. For instance, a market research company analyzed 4 million Google search results and found that the first search result gets around 27.6% of click-throughs!
Attracting New Patients and Those Who Need Medical Help/Advice
Since almost 68% of all new user experiences and online interactions start with a search, optimizing your web content can attract a new stream of patients.
Of course, local businesses can rely on traditional means to reach their target audience. However, showing up at the top can give you a serious advantage if you live in a relatively big city or if you're up against multiple powerful competitors.
Massive Boost of Reputation, Credibility, and Authority in Your Field
According to a recent report by Forbes, up to 67% of online users favor brands that consistently rank higher on search engine results. This also applies to doctors and medical practitioners, as patients often associate top search results with authority and reputation.
For that reason, when your website appears at the top of search results, it sends a signal to your potential patients that your website is a highly reliable and authoritative source of medical information.
This eventually leads to more click-throughs, higher-quality leads, and more patients visiting your clinic.
In addition to attracting new patients, SEO can give your business a massive boost of reputation within your field. As a result, other doctors might reference and feature your content because you'll be regarded as an expert in your field.
Excellent Alternative to Pricey Advertising
While traditional advertising methods can be somewhat effective for doctors, they still have their limitations and drawbacks. For instance, ads can be incredibly pricey, whether to produce or to display.
Besides, traditional advertising methods are usually one-time shots, and they need to be quite creative and exceptional to attract the attention of patients, especially when surrounded by competition. Additionally, in most cases, they're often as good as the duration of the campaign.
On the other hand, SEO optimization can take some time and effort, but they're rarely as expensive as traditional advertising.
Moreover, building a solid website with excellent SEO will help you attract a lot of patients for several years to come.
Of course, managing your SEO along with your practice can be a daunting task. However, leaving the job to a professional can be incredibly cost-effective, especially when you keep the impact and longevity of SEO in mind.
Key Components of SEO for Doctors
Now that you know more about SEO and how effective it can be to boost your practice's website, here's a quick look at the key components of SEO for doctors:
Keyword Research for Medical Practices
Keyword research is the primary foundation that you need to build your practice's website on, as it involves identifying all the relevant words and phrases that potential patients use when they search for medical services online.
Once you identify what keywords are relevant to your practice, you can optimize your website to rank for those specific keywords.
Luckily, there are a number of helpful tools that you can use while conducting keyword research, such as SEMursh, Google Keyword Planner, and Ahrefs Keywords.
You can also use services like Google Trends to get a good insight into what potential patients are searching for specialty-specific keywords and long-tail ones.
For doctors, it's also highly reliable to use localized keywords while optimizing your website.
For example, you need to research keywords and keyword variations that include both your profession and the region where you provide your services, such as "vet in Ontario", "veterinarian in Ontario", etc.
On-Page Optimization for Doctor Websites
On-page optimization involves refining your website's content to make sure that it's visible to search engines. You can achieve this aspect by taking care of some key elements, including:
Optimizing Website Structure
This includes coding the website and indexing it so that it's easy to browse and navigate through, whether by visitors or by search engines.
Creating Unique Content
Keeping your website's content compelling, concise, and informative while providing unique value to readers and visitors will establish your authority and encourage them to come back when they're looking for reliable medical content.
Excellent Keyword Incorporation
Always make sure that your website's title tags, meta description, and headings, are all relevant to your practice and the medical content you're presenting on your website.
Optimizing Multimedia Elements
Besides keywords, you should also leverage multimedia elements, such as images, videos, diagrams, and infographics to your advantage.
Text in images should include relevant keywords and high-quality information. You can also use original multimedia for higher content quality, adding value, and maintaining consistency across the website.
Optimizing Local SEO for Doctors
As previously established, focusing on local SEO is one of the most reliable and successful strategies for doctors.
This way, patients who search for your practice followed by "near me", will have your website showing up to them. You can optimize your local SEO through various methods, such as:
Optimizing your Google My Business (GMB) and making sure information on the listing is accurate, complete, up-to-date, and consistent with other sources and directories online. This includes your clinic's name, address, location on the map, phone number, field, images, etc.
Managing your online reputation by being active on reviews websites like Yelp and Google Reviews, replying to both negative and positive reviews, and using your medical expertise to respond to queries and questions that patients might ask.
Getting backlinks from other websites, which you can achieve through various methods, including establishing yourself as an authoritative source of information through content. You can also collaborate and partner with websites of different-field local doctors to have them refer to you.
Creating location-specific content to help your website rank higher for local healthcare searches. This could include blog posts that discuss local events and resources associated with your medical practice.
Technical SEO for Doctor Websites
It's also important that you optimize your website's crawlability and indexing, which makes your website easy to navigate through.
This involves using concise and keyword-relevant URLs and providing original content that adds true value to visitors and readers.
You should also focus on the performance aspect of your website. This includes implementing structured data markup for easier indexing and opting for a high-quality web host to ensure high loading speed and consistent uptime.
In fact, studies show that faster page loading speeds are directly associated with 5x higher conversion rates when compared to slower ones.
Additionally, you should always keep mobile browsing in mind while designing your website. Reports show that mobile browsing makes up more than 55% of internet traffic.
Keep in mind that mobile searches are also higher among health-related queries because they're more private than desktops.
Medical Content Marketing
One of the most reliable and sure-fire methods to establish domain authority is managing your content and sharing relevant and helpful information with the public.
You can do this by creating helpful blogs that target short and long-tail keywords related to your practice as well as common questions and concerns that patients in your field often have.
Ultimately, you should tie things up by creating a cohesive network around your brand, including other marketing strategies, such as social media and email marketing.
Measuring and Analyzing SEO Performance for Medical Professionals
For medical practitioners, measuring and analyzing SEO performance is crucial to making sure that your website is accessible to potential patients and ranks high for relevant keywords.
Luckily, there are various methods and tools that you can use to monitor your SEO performance, such as:
Setting up Google Analytics and Google Search Console: These incredibly reliable free tools give you an excellent insight into your website's performance and help you understand user behaviors as well as the target audience
Tracking Essential Performance Markers: These include aspects like such as website traffic, SERP rankings for relevant keywords, and conversions rates
Using SEO analyzing tools and services to help make informed decisions while implementing your marketing plan.
Final Thoughts
This marks the end of today's guide that walks you through everything you need to know about SEO for Doctors.
As you can see, optimizing your SEO is crucial for establishing authority in your practice and outstanding competition.
If you are looking for a reliable local SEO optimization service to save you the time and effort of doing it yourself, SEO North has got you covered with a highly dedicated team of experts that will guide you with tried and true strategies to top the ranks!
---
Published on: 2023-07-12
Updated on: 2023-07-12