As an SEO sales executive, you are faced with many hurdles when it comes to cold calling. Making an initial sales call to set an appointment is not a walk in the park if you have no idea how to do it. However, the whole interaction can quickly bring about a favorable outcome if you make adequate preparations beforehand. Making preparations before you pick up the phone ensures that you have a comfortable framework to get started with and are ready for certain eventualities during the call.
Whatever preparations you make must ensure that you engage your prospects in your sales pitch. It would be best to make them trust you to provide value for their business with the SEO solutions you offer. An excellent way to do this is by demonstrating what you can do for their business and not just talking about the benefits of SEO. Some tips to help you make a successful SEO sales pitch are detailed below.
Do Your Research
The first thing you should do when making preparations is check out the prospect's website. Do a mini audit of it to detect any signs of quirkiness. You can run a web crawl using Semrush to find any form of brokenness in the prospect's website.
You should also run site queries on their domain name and that of their competitors using site:www.sitename.com to see if Google is aware of them. Showing them this opportunity to enhance their search results can easily captivate their attention and initiate a new business relationship.
The Semrush report for your prospect and their competitor will alert you of their organic performance. The metrics will help you know the number of keywords ranking among the top 10 compared to the competitors and whether they are good or junk keywords. With a Domain Comparison report such as Ahrefs, you can determine if the prospect is competitive with the other domains or websites.
Prequalify Your Prospects
If you want your SEO sales call to be less cold, the best thing to do is target the businesses that will benefit more from your services. You might want to begin by calling the businesses that are not ranking well in the search engine as they need some assistance. The other businesses that you can consider are currently paying for AdWords. These businesses already have a marketing budget, are investing in growth, and understand the basic concepts of SEO.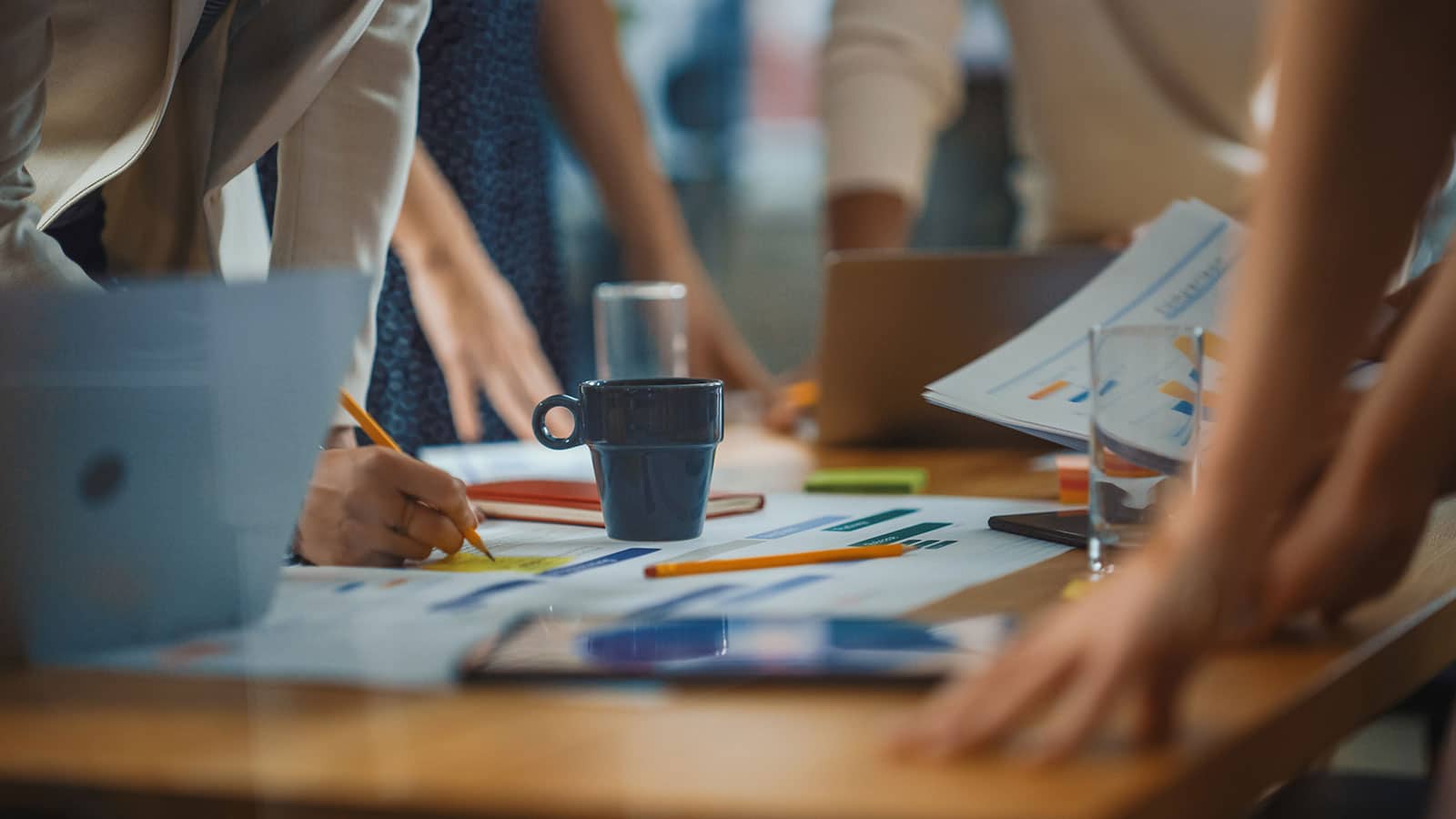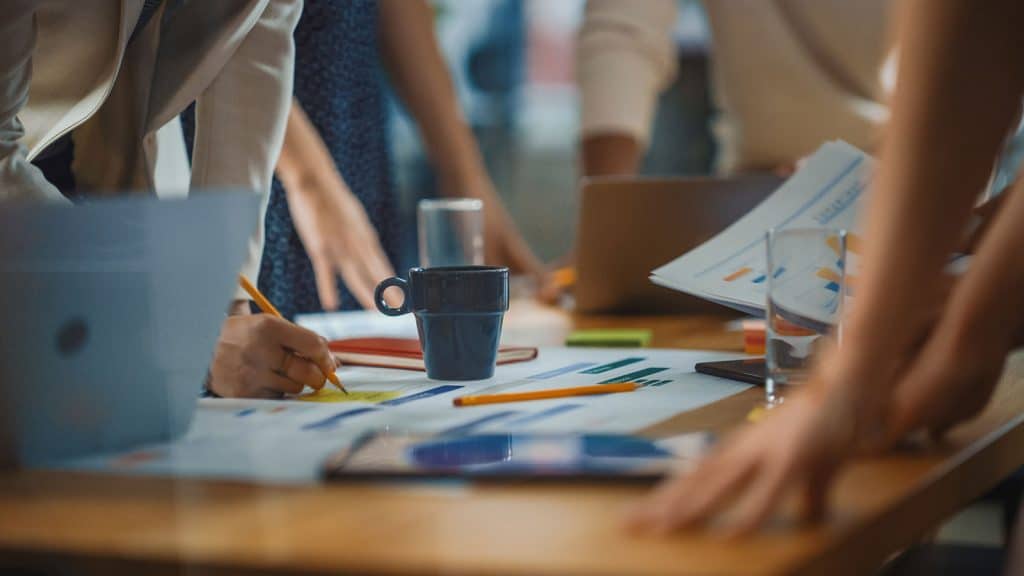 Once you identify the prequalified prospects, it is always essential to have their details before making an SEO sales call. You should endeavor to discover information about them, such as needs, wants, pain points, their competitors, and if the competitors are doing better than them. At this point, you need to concentrate your focus on them and not you by finding out the following:
Identify their problem and target audience
Show that you understand their distinct business challenges
Show how SEO can solve these challenges
Back up your allegations with case studies
Making the Call
Prepare Yourself Mentally
Before you pick up the phone to make an SEO sales call, it is good to take a few seconds to relax, calm down, be positive, smile, and be in complete control of the interaction. It may seem like an obvious thing to do, but it is worth mentioning as it is essential. Inhale deeply and hold your breath for a few seconds, and it will help you gain self-control and be confident.
Prepare to Deal with Gatekeepers
Many businesses that you will call will have a gatekeeper assigned to answer and screen phone calls. They could either be an admin or secretary, and you need to have the tactics to get past them and have the decision-makers on the phone. One of the best ways to do this is to ask to speak to a specific decision-maker by name. If the gatekeeper asks what it is about, then tell them that it is regarding their website.
Another scenario that you might encounter is a voicemail. In such a case, make sure to identify yourself, your business, how you found out about them, and what financial benefits you have to offer in your services. You could mention some of your achievements and provide your contact details and website for them to follow up on the opportunity.
Clarify Your Call Objectives
Closing a sale on the first SEO sales call is incredibly rare; thus, you should have various goals for each call. Most of the businesses that you will call need time to do some background checking before they can make any decision. With this in mind, you should have a list of objectives you aim to achieve at the end of each call. They include things like:
Finding out the name and contact details of the primary decision-maker
Setting up an appointment with the decision-maker
Getting a chance to present your marketing materials
Get the decision-maker to ask for a quote on a particular project
Close a sale
Knowing your objective during a call makes you have a focus, and with each objective met, it is a step closer to closing a sale. A little script to prompt your memory can come in handy here.
If by any chance you get to speak with the person that buys your kink of service and determine that they might be interested, then do the following:
Ask what they hope to accomplish with the SEO effort
Identify their competitors that are doing well
Find out what inhouse support they currently have
What they have done for SEO in the past or currently
With this information, you will know where your service offering fits in and how it can best help the business achieve its digital marketing goals.
Have Your Marketing Material Ready
Many people you will speak to will want to have more information from your company in the form of marketing materials. If they ask for your portfolio, then you should have it at hand and be prepared to send it to them immediately. It is not professional to have prospects wait for days while you put together the materials they asked for, as they might lose interest. Always have a quotation ready should the prospect ask for one.
Keep Call Records
It would help if you always made notes for every SEO sales call that you make for future reference. You can jot down the things you can jot down, including the company name, website, physical address, telephone, email, fax, and contact names with their titles and direct line/cell phone number. Have a record of the last activity or interaction, actions required, follow-up dates, and other information about your contact person.
Conclusion
The better prepared you are to make an SEO sales call, the easier it will be to achieve your objectives. Your sales pitch will come out acceptably with a bit of research, appropriate marketing materials, mental preparedness, and self-confidence. Understanding your prospect and demonstrating professionalism should be enough to convince your prospective client to listen to your SEO service proposal.
FAQ