Even though your business is good and you provide clients with well-chosen professional services, your online presence might need to be stronger to attract new customers. The challenge is building trust rapidly with those who have never done business with your company. The latest launch of Google Screened by Google can help with this problem and potentially increase your website's conversion rate. What is Google Screened, and how can it help your business?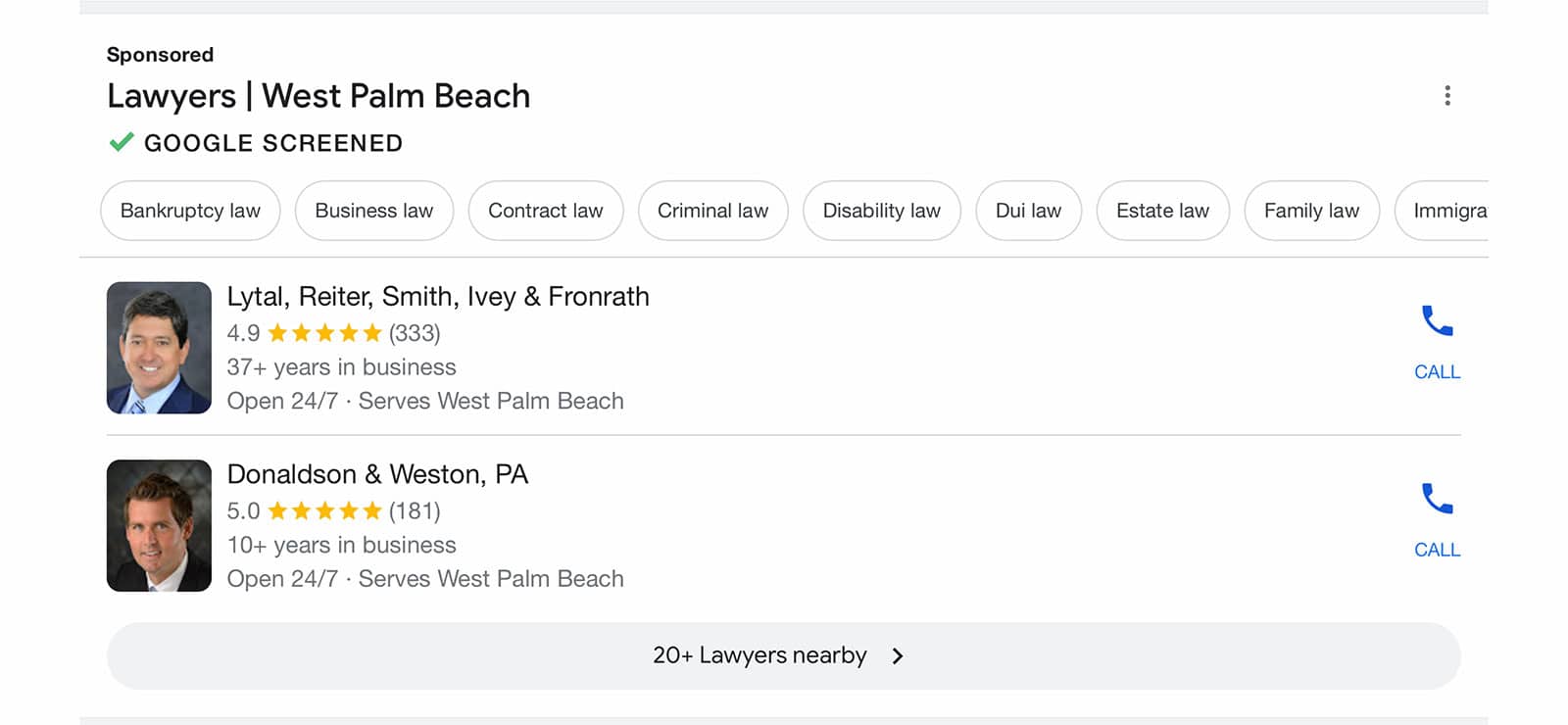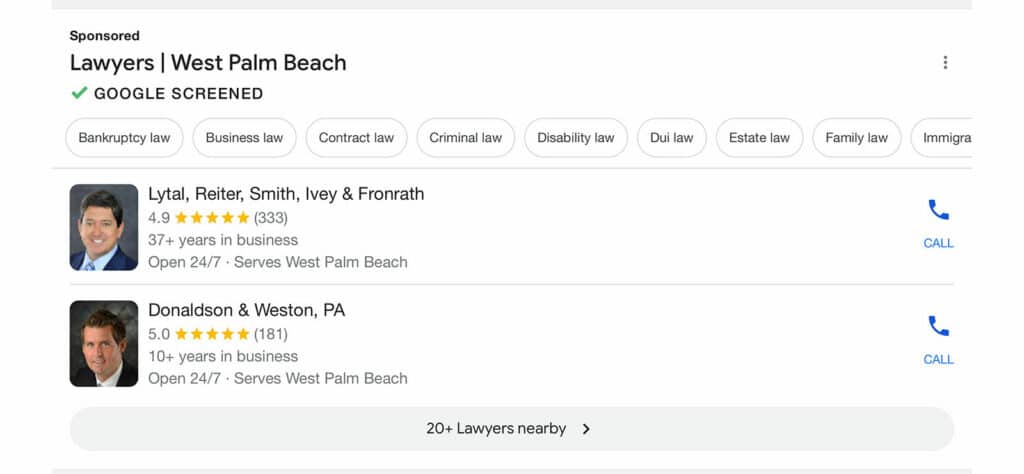 What Is Google Screened?
"Google Screened" means that Google has verified you, that you have passed the business-level license check, and that you have provided proof of insurance. Google Local Services Ads, Google's trusted partners, or state regulatory organizations carry out these screening processes. It is Google's new verification service in which companies undergo an extensive background check in specific areas to receive a green checkmark next to their listing. You must obtain a trust badge to receive many buyer and seller leads from Google's Local Services Ads.
The Importance of Google Screened Badge
Principally, Google Screened's badge is a green checkmark that is visible on your business's website when you receive the designation.
The Google Screened badge helps professional service providers, and firms develop trustworthy online reputations. The screening and verification process is free for service providers.
In addition to the badge, your Google Screened designation gives your business's Local Services Ads listing a color profile photo, the number of years you've been in business, and your phone number. Potential customers also see your average star rating from Google reviews.
Earning this badge indicates that Google has screened your company and informed potential customers that you are trustworthy! Potential customers will always go toward service providers with the most extensive number of positive customer reviews from your Google My Business profile.
Google screening can enhance your:
Reputation
More than anything else, a company's reputation is essential because it affects how customers see you. Potential clients are more likely to trust a company that has undergone Google Screening.
Visibility
You can couple Google Screened with Local Services Ads from Google for visibility. Commonly known as LSAs, these ads place your business prominently above all listings for a consumer's keywords. By acquiring your Google Screened designation and participating in LSAs, you put your business in front of your target audience in less time than via other marketing means.
The Google-screened badge helps you appear at the top of Search Engine Result Pages (SERPs). You would appear on the search engine's top page when your target consumer persona does some searches.
Lead Quantity
By being screened, you can be confident that you'll appear first in Google search results, resulting in more queries, including messages and live phone calls. Without Google Screened and the accompanying LSAs, your business's listing will fall further down the search engine results. Your brand will be lost among the crowd. This fact will result in fewer leads.
Google Screened shows a consumer seeking a local service with which your business can be trusted because a third party has thoroughly vetted it. When a potential customer types in a keyword that fits your business, Google will display your firm as the most prominent among all other search results if you participate in the Local Services Ads program.
Which Businesses Can Be Google Screened?
Google built this designation for firms that offer professional services to consumers. Currently, businesses that can acquire the Google Screened badge include
Lawyers
Financial planning services
Real estate agents and brokers
Preschools and childcare providers
As Google Screened's popularity among business owners as you grows, we may see the global entity broaden the types of businesses it screens for consumers. For example, preschools and childcare providers were not part of this service's pilot program.
How Do I Become Google Screened?
You must apply through Google for a Google Screened designation. While the search giant does not charge for this service, you must fill out in-depth application forms. The process varies by industry. For example, all states perform background checks on lawyers, so Google Screened skips this step during its review process. When vetting a law firm, Google's Local Services Ads staff verifies all active law licenses. Local businesses must complete several background checks to qualify.
By comparison, a company offering childcare services will undergo background checks during the Google Screened process. States only sometimes run background checks on these businesses.
What Is the Difference Between Google Screened and Google Guaranteed?
Google Screened
Google Screened indicates that Google has conducted a background investigation along with other checks and can confirm that your company is reputable. Professional service providers, including financial advisers, attorneys, realtors, and others, have access to this service. It's also completely free!
Google Screened does not verify locations, and it does not offer refunds to consumers. The Google Screened badge alone shows that your business is vetted and trusted, and your business needs to maintain a three-star minimum average review to keep your Google Screened badge.
Google Guaranteed
Google Guaranteed is meant for businesses that perform contract services. Customers refer to these businesses as contractors. If you hire a contractor who has received the Google Guaranteed badge, that designation offers protection. Crucially, you can get a guaranteed refund if a contractor with the Google Guaranteed badge does not hold up their end of the deal.
Google caps the refund amount, which varies by business sector, but the customer is still significantly protected against monetary loss. Also, "Google Guaranteed" verifies the business's location. If a company has multiple locations, each one must be individually verified to receive the Google Guaranteed badge.
Financial advisers cannot use Google Guaranteed, but home service providers like plumbers, electricians, and HVAC or air conditioning service firms may.
How Do Google Screened Ads Differ From Pay Per Click Ads (PPC)?
Google Screened and pay-per-click (PPC) advertising vary primarily in two ways:
Google Screened ads are displayed above pay-per-click (PPC) advertisements on the search engine results page. So, when potential leads search for a keyword, the first result they will see is the Google Screened ads, followed by PPC ads.
Google Screened advertising is pay-per-lead rather than pay-per-click. You will only be charged for each lead generated by your Google Screened ad when that lead contacts your company. When using PPC advertisements, you pay every time someone clicks on your advertisement, hence the name.
Which Designation Is Right for Me, Google Guaranteed or Google Screened?
As we write this, no crossover markets exist for Google Guaranteed and Google Screened. Typically a service business will only be covered by one of these badges. As a result, it will usually be evident to you which badge suits your business.
Of course, Google may later offer both products to the same industry. If that occurs, we suggest you focus on trust. Google Screened provides plenty of that. Also, if you take advantage of its Local Services Ads potential, Google Screened lets you perform a handshake with new prospects before they even reach your website.
Those are significant plusses without the risk of potential four-figure refunds associated with Google Guaranteed.
Is Google Screened Worth It?
The short answer is YES!
Getting your Google Screened badge is worthwhile for several reasons.
Users trust companies that display with a Google Screened badge, and the accreditation gives company owners more qualified direct-call prospects.
The reassuring green check mark signifies that a firm has passed Google's extensive screening procedure, whereas the Local Services ad guarantees that a business will appear at the top of the page. You're gaining brand recognition, engagement, and acquisition all in one place.
The fact that a business has been carefully evaluated by Google also indicates that it will be prioritized not only in sponsored search results but also in organic search results. This implies that you may also receive online traffic to your content.
Google Screened is provided free of charge by Google, so your only expenditures are time and effort.
It demonstrates to individuals that an independent and expert third party believes your company will deliver on its promises.
Furthermore, you will only be charged for your Local Services advertisement when it is effective- when someone clicks the "click to call" button. In terms of paid advertising, this makes it a relatively low-risk investment.
With these advantages, Google Screened allows you to win the local SEO war. When your ideal prospects search for your services, your competitors will be pushed to the bottom of the page. Google Screened is a fantastic approach in establishing customer trust, whether you are a lawyer, house seller, accountant, financial adviser, or daycare provider.
Choose an SEO Partner That Truly Understands Your Local SEO Needs
If you want to get in front of individuals who are seeking your services right now, SEO North can help!
We can assist you in running advertising to reach your target demographic and boost your website's conversion rate. We can guide you through the Google Screened process, optimize your site's keywords, and chart your business's ideal local SEO path. As a result, you will enjoy a higher page ranking and clickthrough rate, giving you additional opportunities to build trust in your community.
We are an experienced digital marketing company that specializes in developing customized SEO strategies for various service providers. We've created a tried-and-true strategy to assist your company in climbing the search engine rankings.
We strongly advise you to get Google Screened right now.
Contact us today for more information about SEO North's local SEO services!
---
Published on: 2022-11-29
Updated on: 2023-07-12