Gone are the days of roadside billboards and marketing flyers. As internet browsing becomes the norm, so has online marketing—and SEO sits at the forefront of this seemingly permanent trend.
SEO works impressively well for law firms, with more than 78% of local businesses using SEO as their primary marketing strategy. With how cost-effective SEO is, this doesn't come as a surprise. Organic search drives more than half of all web traffic, and SEO allows law firms to capture some of this traffic without breaking the bank.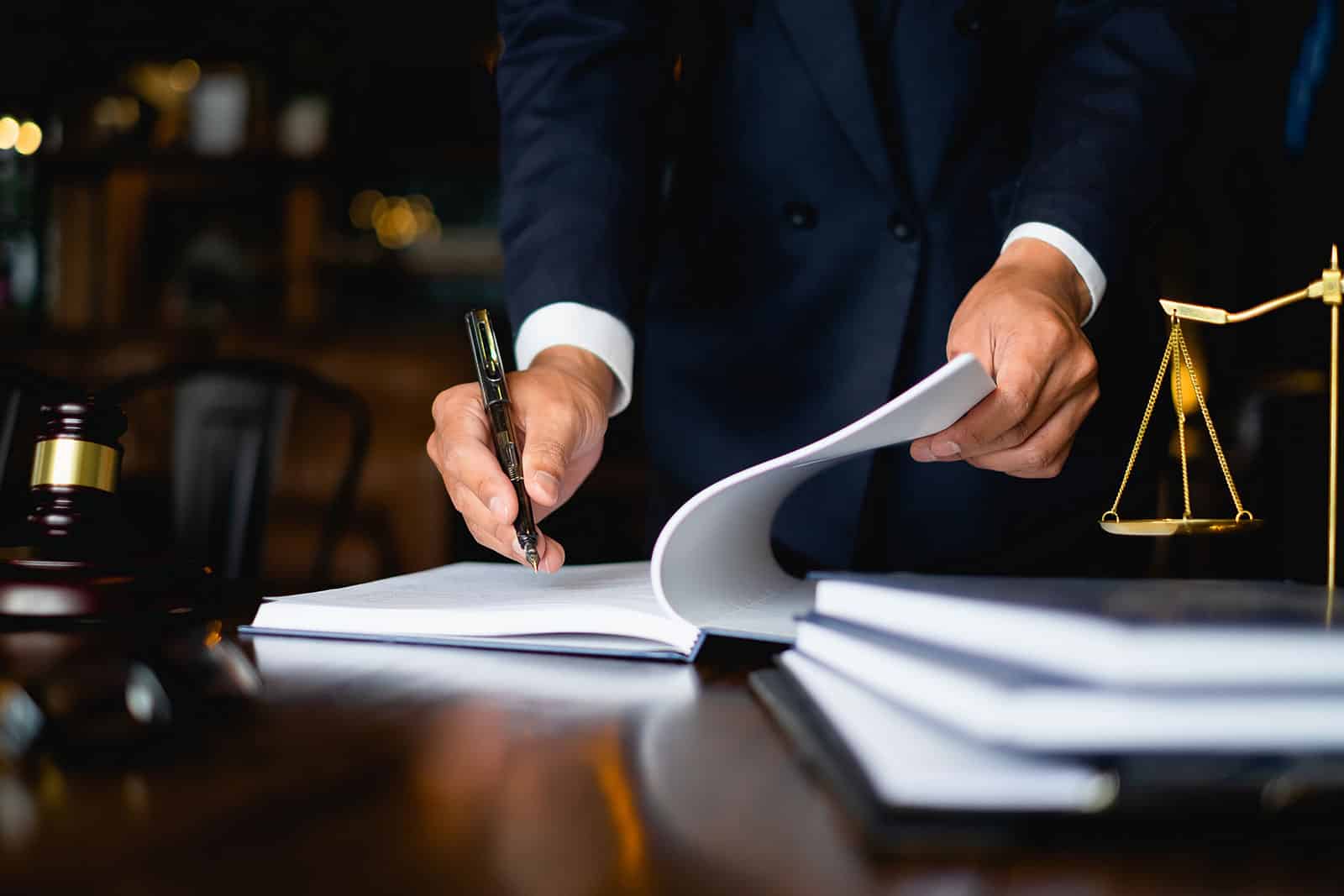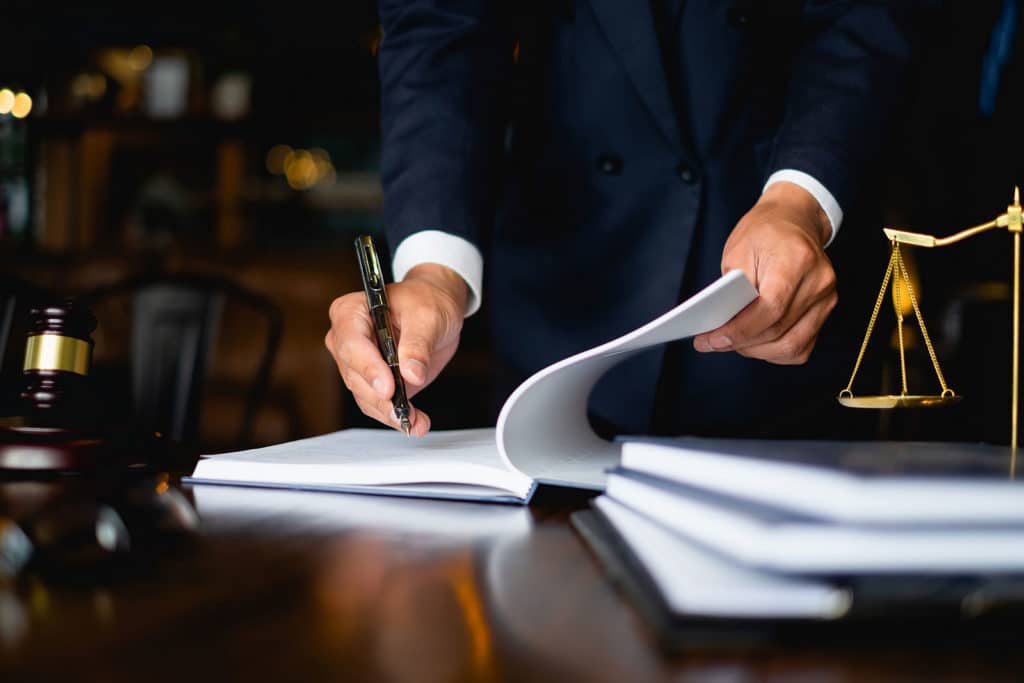 At SEO North, we recognize the importance of online visibility for legal professionals. We tirelessly help law firms increase their qualified leads, boost organic traffic growth, and minimize technical SEO errors to improve their ranking.
In this article, we discuss everything you need to know about SEO for lawyers to increase the visibility of your law firm. This includes topics such as the components of SEO, the benefits of implementing SEO strategies for lawyers, and more.
Understanding SEO for Lawyers
A consumer survey conducted by Google found that upwards of 96% of people use a search engine when looking for legal advice.
Of this, 85% use online maps to find legal service locations and 74% visit a law firm's website to consult a lawyer.
These figures paint a clear picture of the importance of SEO for lawyers. Online visibility is a necessity to attract local clients, build trust and credibility, and discover new opportunities for your brand.
Definition and Components of SEO
Search Engine Optimization (SEO) is a digital marketing strategy designed to improve a website's ranking in search engines. The better the SEO, the more likely you're found and clicked on.
The ultimate goal of SEO is to attract website visitors and turn said visitors into potential prospects. Thus, a good SEO strategy is essential for improving the quantity and quality of traffic to your website.
How Does SEO Work?
Search engines like Google, Microsoft, and Bing use an Internet bot called web crawler, also known as spider or spider bot, to collect data from the Internet.
The crawler "crawls" the web from page to page, visiting internal and external links to understand what the page is about. It picks up the information gathered and adds them to its index database. This database is what search engines use to pull their search results from.
To rank on a search engine's results page, a crawler needs to visit and index your site. SEO increases your chance of getting a visit from said crawler and adding your website to its indexes.
What Are the Components of SEO?
SEO has three main components: technical SEO, on-page SEO, and off-page SEO. Understanding these components is crucial to improving your website's search results.
Technical SEO: Enhances a search engine's ability to crawl your website by creating an SEO-friendly site structure, improving the website's speed, submitting the sitemap to Google, and other practices. It optimizes and improves a website's performance.
On-page SEO: Optimizes website page content for search engines and users through keyword strategy for metatags and other site components, like images, videos, layout, and more.
Off-page SEO: Guides traffic from other sites to your site, primarily through backlink building.
Specific Considerations for Law Firms and Legal Professionals
When developing a lawyer SEO strategy, lawyers should analyze their law firm's existing online footprint to identify the areas they need to focus on the most.
Some of the most essential factors of lawyer SEO marketing include on-site optimizations, content, and navigability.
On-site optimizations touch on things like header, URL, tags, titles, and meta attributions to enhance user experience, thus leading to an increased number of conversions and, ultimately, revenue.
Content, on the other hand, is the backbone of your website. It not only draws users to your site but also shows search engines how to index your website and make it available to your target audience. Relevant, informative content is one of the best ways to generate backlinks and keywords to your site, incentivizing search engines to rank your website in the search results.
Another important area to focus on is navigability. Remember: first impressions are everything. The average page visit lasts less than a minute, with the first 10 seconds being the most crucial.
Most people assume that web pages—particularly lesser-known web pages—are ineffectual, and behave accordingly to save as much time as necessary when browsing online.
If your website is optimized enough that users stay on your website for at least 30 seconds, there's a high chance that they'll stay and browse for much longer.
Benefits of Implementing SEO Strategies for Lawyers
Law firms benefit from SEO as much as online businesses and content creators.
Word of mouth and ad campaigns simply aren't enough to drive long-term traffic to your website.
Many of today's lawyers use SEO as their primary source of marketing not only because it's cheaper but also because of the nature of the services they offer.
Clients often go to Google to find lawyers in their area, as opposed to asking around or searching on social media.
Some of the biggest benefits of implementing attorney SEO strategies include:
Drives unpaid, organic traffic for weeks, months, or even years to come
Extends your reach to clients searching for your services in the area
Increases your law firm's visibility and discoverability
Showcases positive reviews to future clients
Builds your law firm's digital presence
Optimizes your website to increase user experience
Allows you to outrank the local competition
Turns new and existing site traffic into leads
Keyword Research for Law Firms
Keywords are words and phrases that users enter into a search engine. Keyword research, on the other hand, is the process of identifying the phrases or search queries people use when looking up information relating to your firm's expertise online.
With the right keywords, you'll be able to grow website traffic, acquire new clients, and boost search engine rankings. You can also use these keywords to identify the authority and relevance of your website.
Identifying Relevant Keywords for Legal Services
There are various types of keywords you can use to target prospective clients, from short-tail keywords to customer-defining keywords.
Short-tail keywords: Made up of three or fewer words. These keywords are highly competitive with a high search volume. For example: "lawyer in New York."
Long-tail keywords: Made up of three or more words. These keywords reveal user intent, so they're quite specific. For example: "How much do real estate lawyers charge?"
Long-term evergreen keywords: Keywords that remain relevant months or even years after publishing. For example: "Real estate laws and regulations New York."
Product-defining keywords: Keywords that describe your product. For example: "Real estate lawyer for commercial leasing."
Geo-targeting/locational keywords: Keywords that cover a specific location. For example: "Real estate lawyers near Brooklyn Bridge Park, New York."
Customer-defining keywords: Identifies a specific subset of customers. For example: "Real estate lawyer for small businesses."
Semantic keywords: Semantically relevant keywords used to strengthen the content's topic or theme.
Informational keywords: Keywords clients use when searching for general information about a service or topic. Clients that use these keywords are in the process of hiring a lawyer.
Using Tools for Keyword Research and Analysis
Some of the best keyword research and analysis tools for lawyers include:
Local SEO for Law Firms
Unless you run a law firm that operates internationally, it's wise to target clients in a particular geographic area to increase your local visibility.
If you're a personal injury lawyer in, say, Rochester, New York, you want your website to appear when someone looks up "personal injury lawyer near me" or "Rochester personal injury lawyer."
You'll also want to show up in Google's local map pack, a prominent section that showcases the top-ranking local listings in a certain area. Businesses that rank in the local pack often see a 400% increase in views and a 113% increase in user clicks.
Here are some tips to improve your local SEO rating:
Claim and Optimize Google My Business Listing
You won't appear on Google's local search results without a Google Business profile.
To create a Google Business account, click "create a profile" from your Google account, enter the name of your business, and customize your profile.
Enter your contact information, product and service descriptions, and a link to your website. In the "from the business" section, use all 750 characters to introduce your law firm to potential clients.
Incorporate keywords as naturally as you can; you don't want your profile to appear too sale-sy.
Once you've created your account, add photos of your business every week or so to prove your business is active and to increase engagement.
Manage Online Reviews and Reputation
Positive reviews not only improve your law firm's social credibility but also encourage potential clients to hire you as their lawyer.
Research shows that 87% of people read online reviews before doing business with a company. Less than 50% of those people do business with a company that has less than a 4-star review. This is why online review management is so important: firms with lots of negative reviews are less likely to win clients over, no matter their success rate or expertise in the field.
People are more inclined to criticize a business when they feel there's no one at the other end of the conversation. When they see you responding to comments, they may think twice about leaving a false or overly negative comment.
You'll want to reply to each individual review to let them know you genuinely care about their experience. If you come across a negative review, apologize for their negative experience and ask them to contact you directly to find a more positive resolution.
Obtain Local Citations From Legal Directories and Local Websites
If a law firm has citations from reputable sources, the firm is viewed as prominent and trustworthy by search engines. Citations can include the firm's name, phone number, and address, but some citations may include links, reviews, and other relevant information.
Some of the best directories for law firms include:
Justia Lawyers Directory
Lawguru.com
Findlaw.com's Lawyer Directory
Martindale.com
Nolo.com
Lawyers.com
Citations cost anywhere between $0 to more than $30 a month, depending on the website. Alongside the websites above, it's important that you submit your site to a number of local directories to generate high-quality leads from potential clients in your area.
Conclusion
The importance of SEO for lawyers cannot be overstated. It's one of the most effective ways to increase your firm's organic traffic, brand visibility, and reputation. Without it, clients will have to rely on word of mouth to find your website—and that's rarely ever enough to grow a business.
More than 96% of people turn to Google for legal advice, and more than half of these people end up contacting a professional to help them with the case. This is why SEO is so important: the higher you rank on the search engine results page, the more visitors you'll get and the higher your chance you'll get hired.
Ready to start your SEO journey? At SEO North, we're here to help. With over 20 years of experience, our team of SEO specialists will not only improve your online visibility and organic traffic, but continually monitor, measure, and analyze your website to maximize its potential.
---
Published on: 2023-07-12
Updated on: 2023-07-12