Creating a Content Strategy for Drug Rehab Facilities That Drives Phone Calls and Client Engagement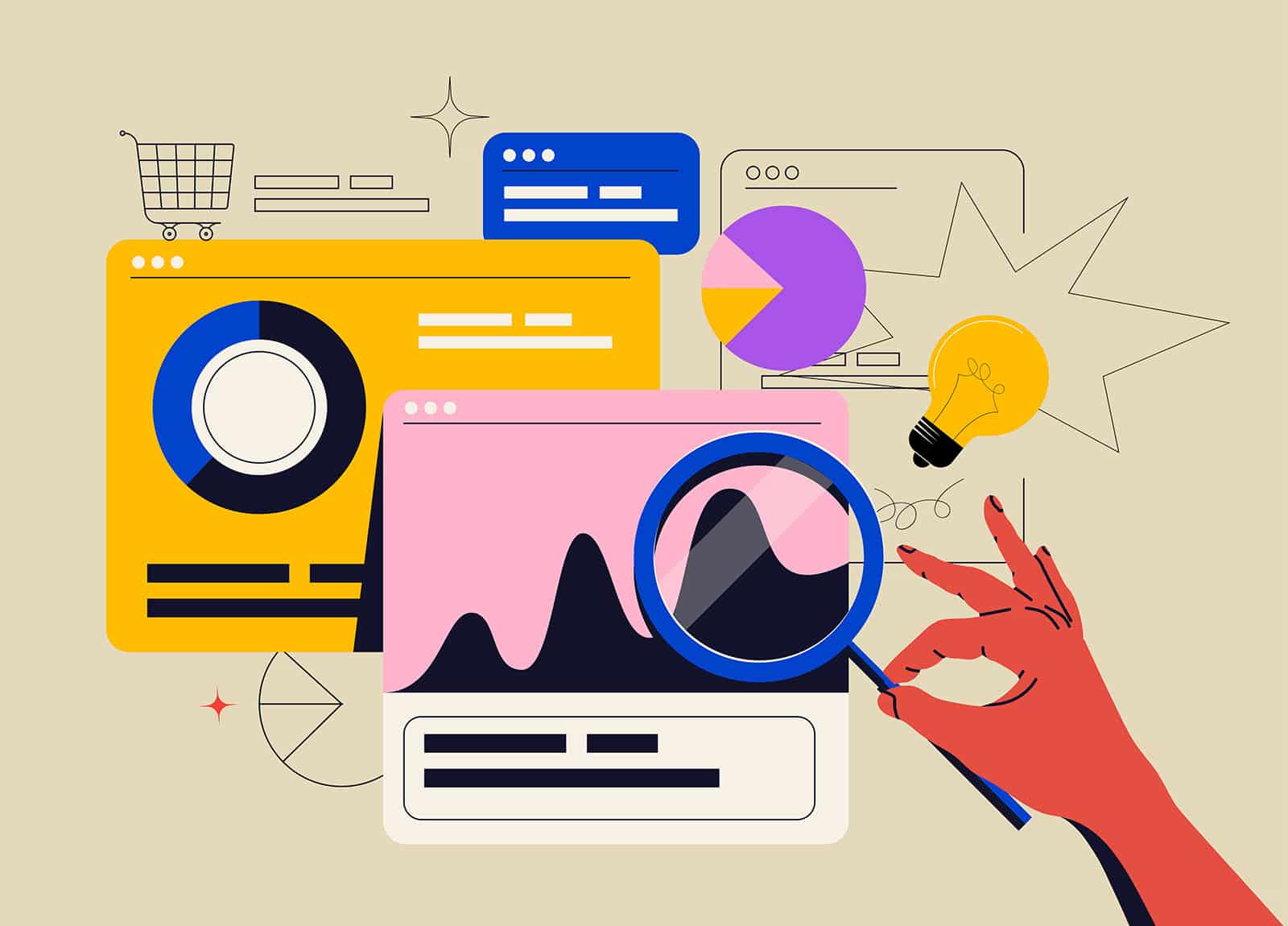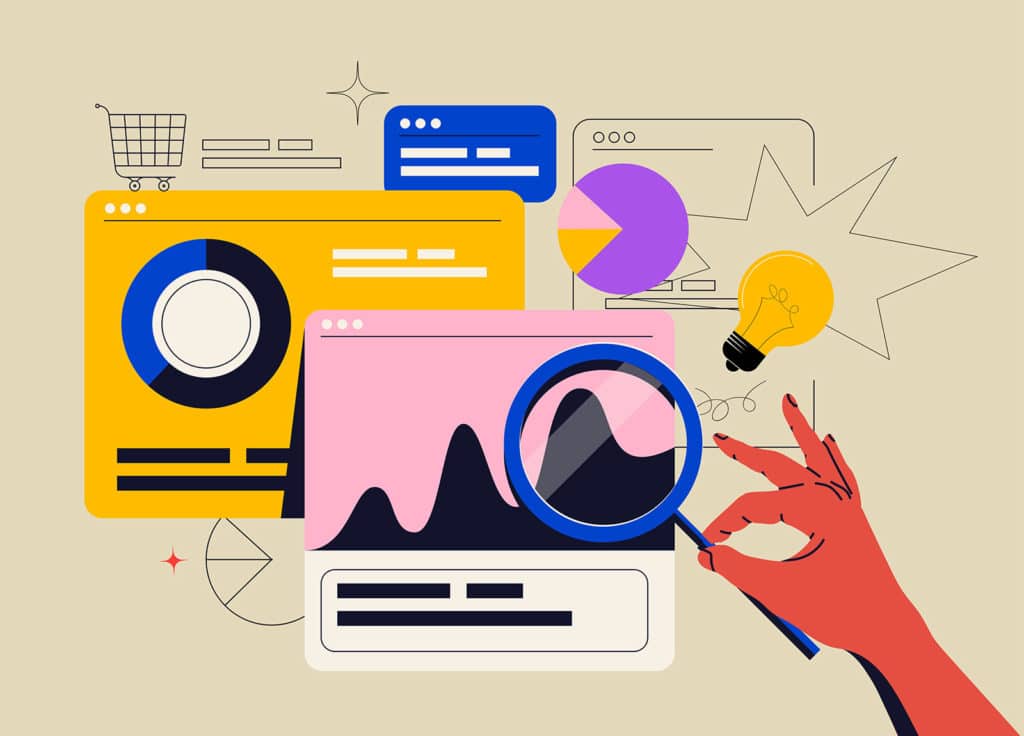 Good business is about building relationships and reputations, especially if you're in the drug rehab industry.
Having a proper content marketing strategy will help you gain the trust of potential customers. It'll drive more phone calls and gain you higher client engagement.
So how do you do it?
The key components are understanding your audience, creating quality content, and using CTAs. These will let you build a successful content strategy for your business goals.
In this post, we'll learn a step-by-step guide on developing an effective content marketing strategy for your drug rehab facility that drives phone calls!
1. Identifying Your Target Audience
The first step to any good content strategy is knowing your audience, also known as your buyer personas.
Why is this important?
It's because your potential clients are more than just people addicted to drugs. There's a broad range of character profiles to research. Identifying your target audience lets you make connections.
Here are some steps you should take to identify your target audience.
a. Understand the Demographics and Psychographics of Your Potential Clients
Who are the majority of your customers? What are their opinions, interests, and lifestyle patterns? Knowing these allows you to target your content strategy.
Next, consider your services. Some people prefer inpatient treatment, while others want intensive outpatient programs. The recreational activities you offer may also attract a specific demographic.
Aligning your services with your client demographics saves you from wasting funds.
To fully understand your customers, it's best to create a summary of your client profiles. You can do it based on geographic data, behavior, psychographics, and demographics. Information on age, income, gender, nationality, or disability matters!
b. Analyze Your Audience's Preferences
There are three types of audiences—people who agree with you, those who don't, and those who haven't undecided. Monitor how your audience interacts with your content, and change your existing content as necessary. This may entail adjusting your content formats, delivery methods, or messaging to better connect with your target audience.
Here's some valuable advice. There's no need to convince the first two types to avail of your services!
Your target audience is the people who are in between. Focus on getting to know them.
How do you do it? The simplest way is conducting a survey. You may also do interviews or research their expectations.
In addition, provide educational and helpful content to address user pain points. Then use this information to create content that speaks directly to your audience's needs and resonates with them.
2. Customize Your Content Marketing Strategy
Now that you know your target, it's time to prepare a strategy that drives phone calls. To do this, you can tailor your content strategy to resonate with your audience. The process is vital, so following specific steps and workflows is essential when creating a content strategy for your brand. There are no set "templates" for developing an effective content marketing strategy because each one will be specific to the company that creates it.
For example, B2B content strategies include LinkedIn as a key channel, while B2C strategies focus on Facebook and TikTok for younger audiences…
You could also partner with podcasters whose audience is aligned with your services.
In addition, you can analyze your competitors' content strategies to discover new content ideas and differentiate yourself from your competitors. By leveraging market and competitor research, you can create unique and usable content for your target audience.
Feel free to learn from your competitors, use tools, and spend money on quality content!
3. Build a Strong Online Presence
According to Forbes, 82% of shoppers research a product online before purchasing offline. It means that having an online presence is vital even for drug rehab facilities!
Having a strong online presence matters because it makes your business visible. You get to widen your reach and communicate with your potential clients.
Not only that, it builds your credibility. This is a must for drug rehab facilities, which rely on customer trust.
4. Create a User-Friendly Website
Have you ever visited a business's website and needed help navigating it?
If you have, you left the page to search for another. That's because users form an opinion of the business within 0.05 seconds of landing on its website.
A website should be simple enough that anyone can use it. It needs a design that portrays your brand.
User-friendly websites generate more revenue, showcase your brand, and attract organic traffic. It's a place where potential clients can learn about your facility's offerings. Moreover, it'll save you time with customer service.
Building a user-friendly website should be one of your priorities for your content strategy! When people visit your website, it gives them the best user experience possible and helps the right customers find you at the appropriate moment.
5. Improving Your Search Rankings
Search engine optimization (SEO) is a way to improve your ranking when someone Googles your business.
Every business aims to appear on the top page, where people are likelier to click on their website.
What are the best SEO strategies?
Your best analytics tool is keyword research. This is when you incorporate the words people search for into your posts. Make high-quality content and build your links to authoritative sites.
Lastly, you can outsource an SEO agency to help you improve your search rankings!
6. Use Social Media Platforms
Being on social media isn't enough to drive customers to your rehab facility. Today, it has a significant impact on offline purchases. This includes drug rehab services!
The first step in any long-term social media strategy is setting content goals. With your goals in mind, you can start planning to create interactive types of content such as videos, graphics, and audio. You must also know the best time to post to maximize your reach.
Making relevant posts on social media would compel your audience to share your content. It helps you build your following.
Moreover, maintain a consistent brand voice across channels. Creating a style guide that defines your brand voice and tone will improve the user experience and strengthen your brand image.
Leveraging social media platforms allows you to engage with potential clients and bring attention to your unique brand!
7. Developing High-Quality, Engaging Content
We've discussed the importance of high-quality content, but how do you create them? Here are some methods to use for developing engaging content!
a. Provide Relevant Information
According to the World Economic Forum, individuals factor in price, brand loyalty, and quality before picking a service. People continuously rank competing products based on the new knowledge they gain.
Customers will quickly switch to another company that provides more valuable and relevant information. This is because people prefer knowing that they can rely on a business.
Posting relevant information assures your potential clients you have the expertise to care for them.
To do this, you could share articles on your evidence-based treatment methods. You may also provide the answers to frequently asked questions on your website. You can use your content strategy to target different stages of the buyer's journey. Understanding what types of content work best at each funnel stage can help you attract potential customers.
It's also helpful to conduct an in-depth content audit to assess your top-performing and lowest-performing content, then use that information to learn which content performs the best so you can focus on creating content that serves your audience and your business objectives.
b. Know the Types of Content That Drive Phone Calls
What types of content should you post on your online accounts?
For starters, blog articles help address the most common concerns raised by your audience. Here, you could write about people's challenges and assure them you have the solution.
Next, you may provide testimonials and success stories from previous clients. This is important because 70% of consumers read reviews and testimonials before buying a product.
Finally, you should have videos that showcase your facility and treatment approach. As a drug rehab facility, you may sometimes house your customers for a few weeks. Having these videos will let your audience see the quality of your services!
c. Create a Content Calendar
A content plan, or a content calendar, helps you plan when and where to publish your blogs or videos. Having a content calendar will let you collaborate with many people, which involves deciding your topic and assigning tasks to your content team. It'll ensure you have consistent content production!
You may include details like images, keywords, video files, hashtags, publish dates, and captions in your content calendar!
d. Choose a Content Management System
Essential parts of content management include content creation, content publishing, and content analysis.
You need a sound content management system (CMS) if you produce lots of content. A CMS allows you to create, organize, publish, and store different types of content, such as blog posts, audio, video, and PDFs.
You want to invest in a CMS like WordPress, Joomla, or Drupal to easily and sustainably create, manage, and track your content. With a suitable CMS, you can plan, create, publish, and measure your results in one place.
8. Utilizing Calls-to-Action (CTAs) to Encourage Phone Calls
Call-to-action is a way for businesses to get people to buy their products. An effective content strategy leads readers to the next step in the buyer journey, whether it's an article or a landing page. Your content should draw potential customers down the marketing funnel and further their journey so that you can convert your website visitors into loyal customers.
For example, a button could urge customers to add a product to their carts. A link that lets you read more about the services also falls under this category.
Incorporating clear and compelling CTAs within your content is a must to drive more business. The correct placement of CTAs also lets you maximize the visibility and impact of your posts!
Examples of Effective CTAs for Drug Rehab Facilities
These are some effective CTAs you can incorporate into your online platform.
A button for scheduling a visit to your facility
An urge to call in and get help
Forms that'll collect your website visitor's contact information
Clickable texts that'll redirect your potential client to an informative article
9. Tracking and Analyzing Content Performance
There are several perks to tracking and analyzing your content's performance.
If you do it, you'll discover if your marketing tactics are working. It lets you have a record of the content you've posted, and you can determine your next steps.
Here are the tips to help you analyze your content performance.
a. Track Content Engagement
Monitoring content engagement means checking your page views, call conversions, or satisfaction scores. One of the most crucial components of creating a successful content strategy is measuring the outcomes of your content marketing efforts. To maintain track of what's effective, analyze your material each month. Look into the overall performance of each piece of content and the factors that affected it.
Checking your page views lets you gain context on your website's traffic. You may also learn about how long your viewers spend on your site and discover your audience's interests.
Knowing your phone call conversion rate is equally important. A high rate means that your online platforms convince people to call in.
If you're collecting feedback, you can check their satisfaction with your online services. This allows you to identify problems that your customers encounter.
b. Use Analytics Tools
Content analytics provides insight into the state of your strategies. Utilizing these tools helps you test the effectiveness of your content strategy.
Most businesses use tools like Google Analytics, Semrush, Buffer, or HubSpot. However, you should look into analytical tools for healthcare facilities. Each of them has advantages, so it's best to do your research beforehand.
There are also various packages to choose from to avail of these services. It might get a bit pricey, but with these, you can track your progress to see if you're meeting goals.
c. Streamline Your Content Strategy
Making data-driven adjustments to your content strategy is essential for businesses.
You should know that there's always room for improvement. Getting feedback from your website users allows you to address issues and streamline processes.
To do this, you may rely on your content calendar and regularly track customer reviews. Be open with your team and learn to listen to their input.
Not only will streamlining your content strategy save you time, but it'll also help you churn out better-quality content!
10. Building Trust and Credibility
We now reach the final yet most crucial strategy to drive phone calls. Everything boils down to building trust, credibility, and reputation!
Recovering from addiction means restoring trust and mending relationships. This is why potential clients will go for the facility they can rely on.
Moreover, the internet is full of addiction treatment scams that prey on vulnerable people. Building credibility is a priority for a drug facility that's just starting to gain customers.
These are some steps that'll help you gain the trust of potential clients.
a. Be Transparent With Your Content
Transparency means being open and truthful with your rehab services.
To do this, you can publish detailed information on what goes on during treatment. You can also post behind-the-scenes videos of your operations.
Another good strategy is introducing your employees to your audience.
Being transparent and authentic helps clients understand your company, and you can gain their loyalty.
b. Showcase Your Credentials
Why is it necessary to showcase your credentials, accreditations, and expertise? The reason is that posting your credentials makes your life easier!
Your credentials are proof that you're a competent drug rehab facility worker.
Posting your certificates and licenses will convince potential clients that you're a trustworthy business.
Because of this, you should ensure that all your employee's credentials are up-to-date. It also helps if you send them for consistent training throughout their career.
c. Address Customer Concerns
Did you know that 84% of people believe in a product's online reviews?
This means that anything your customers post online will affect your business. As such, you should put efforts into addressing potential client concerns.
You aim to keep them happy so they recommend your rehab facility to others.
Customer concerns include people who call because they're worried about going to a rehab facility. Your team must have the training to resolve customer fears. This allows your business to get people to seek treatment!
Conclusion
A well-designed content strategy plays a role in driving phone calls and gaining client engagement. This is especially true for drug rehab facilities that build upon customer trust.
You should understand your audience and create quality content for a successful content strategy. Also, include effective CTAs on your website.
If you continue to analyze and optimize your content strategy, you'll create an online presence with maximum impact. This is the best content strategy for every drug rehab facility that drives phone calls!
Content strategy is "more than just words." So if you need help running a content marketing campaign for your drug rehabilitation center, consider working with a marketing agency like SEO North. Our content strategists are familiar with various approaches, techniques, and tools that benefit small businesses and start-ups looking to leverage content to achieve greater marketing goals.
Contact us now!
FAQ
What is content strategy for drug rehab facilities?

Why is content strategy important for drug rehab facilities?

How can drug rehab facilities create a successful content strategy?

What types of content should drug rehab facilities create?

How can drug rehab facilities measure the success of their content strategy?

How often should drug rehab facilities update their content?

How can drug rehab facilities optimize their content for search engines?

What role does social media play in a content strategy for drug rehab facilities?

Should drug rehab facilities create content for people in different stages of recovery?

How can drug rehab facilities stay up-to-date with industry trends and best practices?
---
Published on: 2023-05-05
Updated on: 2023-11-06