With thousands of drug rehabilitation centers across the country and possibly hundreds in your state, you need to stand out from your competition and rank high in your local SEO so that individuals looking for treatment can find you and review your services.
What is Drug Rehab SEO?
Drug rehab SEO is specifically researched and designed optimizations for addiction treatment and recovery centers to drive traffic to their website and motivate people to seek help. It differs from generic SEO because Google sets Rehab Facilities at higher standards using E-A-T (Expertise, Authority, Trust) and YMYL (Your Money, Your Life) algorithms.
Why Your Facility Needs Search Engine Optimization
When we talk about Search Engine Optimization (SEO), we are talking about optimizing your title tags, meta descriptions, internal linking, content, and so much more. This work gives your website a better chance of ranking higher in the SERPs (Search Engine Result Pages). Of course, you may wonder which search engine you should optimize your site.
What search engine do you use to do most of your online searches for products and services? If you're like most people, you use Google, and there's a reason for that. Google is the number one search engine. Bing and Yahoo follow it. According to Statista, Google receives 85 percent of all search engine traffic. Bing and Yahoo make up about 10 percent of all the search engine traffic combined, so you need to pay attention to your Google search engine rankings. Specifically, you want to be one of the top three recommendations for your preferred keywords. This is because the top three links have a 70 percent click-through rate.
How Do You Find the Best Drug Rehab SEO Keywords?
You can try several things to find the best drug rehab SEO keywords. You can type your preferred keywords into your Google search engine and look at the results. This will tell you about your competition. What types of articles are they writing? What does the meta description in the search results say? How long are the drug rehab articles (word count)? Once you have that information, you can look up keywords in SEO Tools like Ahrefs or SEMrush. Afterward, you need to optimize your website for the keywords you want to rank and create new articles based on those keywords and your drug rehabilitation services. Then, you pay attention to your metrics. Are your keywords working? Has your SEO page rank increased? Have your click-through rates increased? The bad news is that this can take months if you do it alone. The good news is that an addiction treatment SEO expert likes SEO North is already familiar with best keyword practices. They can implement and track those so that you achieve faster results.
Our Digital Marketing Services
When you need higher click-through rates and better SEO, it's best to hire an addiction treatment SEO expert that offers various digital marketing services and knows the drug rehab SEO best practices. SEO North offers several digital marketing services for drug rehabilitation clinics, including:
Optimization and Tracking of Local SEO – This is how calls and leads start. Someone inputs an SEO keyword or phrase, like "Drug rehab clinics near me" and views the results. The better your local SEO, the better your click-through and conversion rate.
Bottom-of-the-funnel (BOTF) Keyword Research – This keyword research is slightly different from regular keyword research. Regular keyword research seeks to drive traffic, but not all that traffic may be ready to enroll in your drug rehab program. BOTF keyword research optimizes by locating individuals ready to purchase goods and services. In this instance, it would be individuals who are ready to enter drug treatment for their substance abuse disorder right now.
SEO-Optimized Content Creation – SEO-optimized content creation is all about keeping your website and blog up-to-date with fresh content that attracts readers. Websites that are updated frequently achieve better search engine rankings. This allows you to explain your services in article form as well as provide general addiction advice. When done correctly, people will view you as an expert in the industry and be more likely to contact you regarding your services.
AI-Driven Keyword Clustering – AI-driven keyword clustering involves using multiple phrases that mean the same thing but may return different results. For example, those who need drug or alcohol addiction treatment may type 'drug addiction treatment near me,' but they may also type 'drug rehabilitation,' 'addiction treatment,' or 'drug detox services.' When keyword clusters are used for content creation and website optimization, several terms from the same category of keywords are used to ensure that you reach your target audience.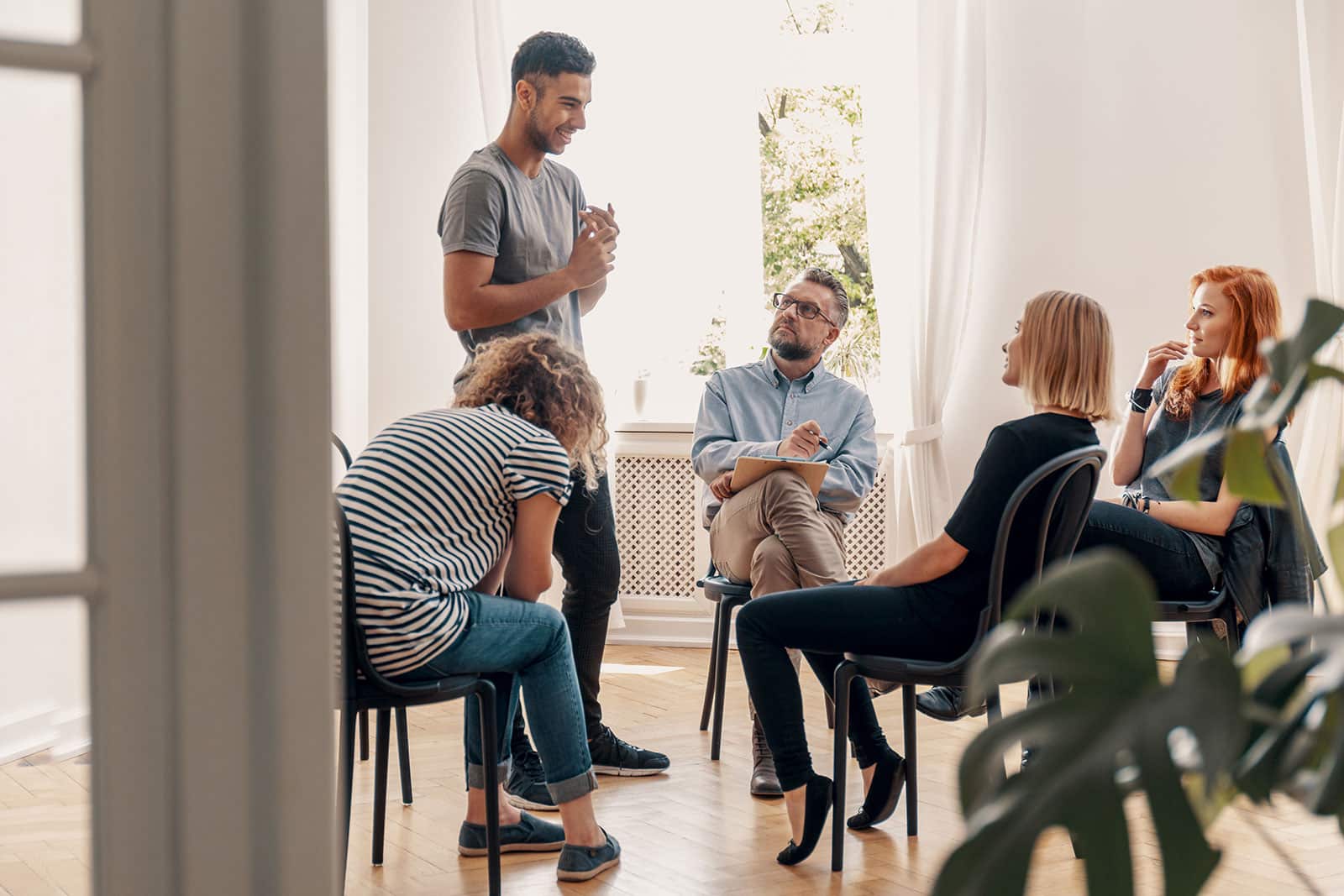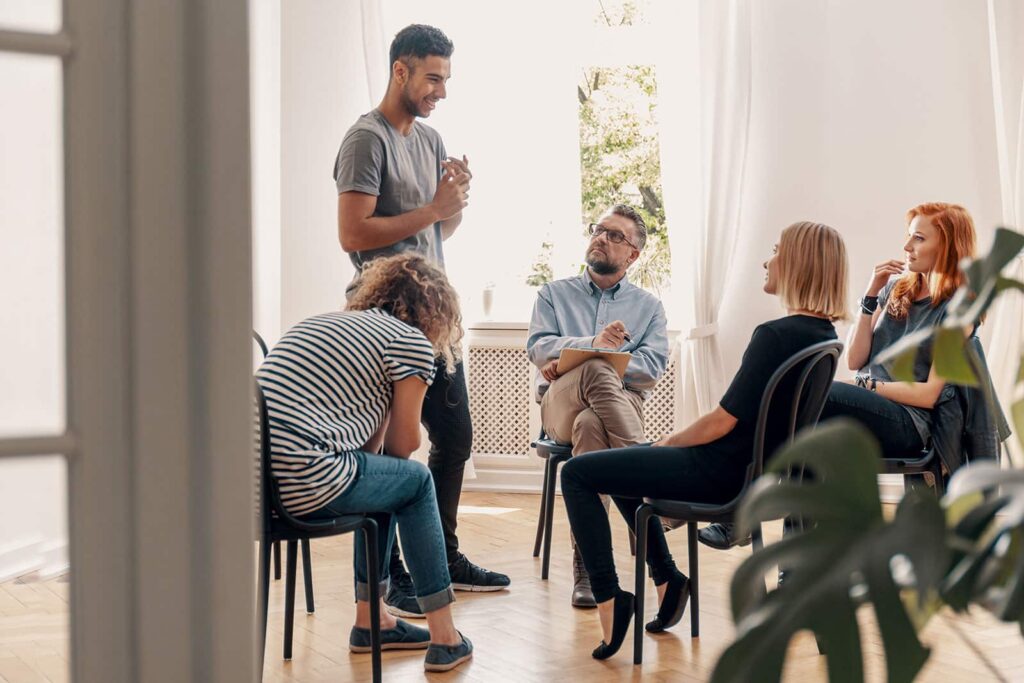 The Drug Rehab SEO Process
Our SEO is always personalized for your website, services, and goals. This means we look closely at your web pages and blog posts and check their current page rank, the keywords you've used in the past, and their performance.
Then, we research new keywords, check to see who your competition is, and look to see how your content could be expanded and optimized for better results.
Next, our addiction treatment SEO expert creates a custom search engine optimization plan for your drug rehabilitation center's website.
Lastly, we implement the SEO plan so that you can increase the number of website visitors you receive and the number of individuals that contact you for drug rehabilitation services.
Drug Rehab Marketing Strategies we employ
Our services give people-focused, data-driven strategies for your drug rehab marketing that work. Our goal is to motivate the individuals ready for treatment to call you about your services so they can get help and start the recovery process. We also want to help those on the fence about drug treatment to take the next step and start their recovery or get more information on recovery. This means we must use human-focused and easy-to-understand strategies and data-driven reporting for our clients to understand the results we drive. A few of the strategies we use to ensure that you get the best drug rehab SEO include:
Providing you with high-quality content that is informative for your readers and website visitors.
Finding the best keywords and optimizing your content and website with those keywords.
Providing high-quality backlinks to reputable websites.
When these strategies are implemented, page visitors and click-through rates increase organically, which is good. This is because most leads occur through organic search results, not paid advertisements located in the search results.
Hire an Experienced Addiction Treatment SEO Expert That Knows What They Are Doing
If you need a drug rehab SEO agency that can get you data-driven results, look no further than SEO North. They can perform keyword research, determine the best SEO plan for your drug rehab website and help you achieve a better page ranking and click-through rate so that you can help more people recover from their substance use disorder.
To learn more about SEO North's drug rehab SEO services, email them today.