There are many different plugins available, ones designed to make your website perform better. To help you choose the best one, here's a review of NitroPack.
What is NitroPack for WordPress?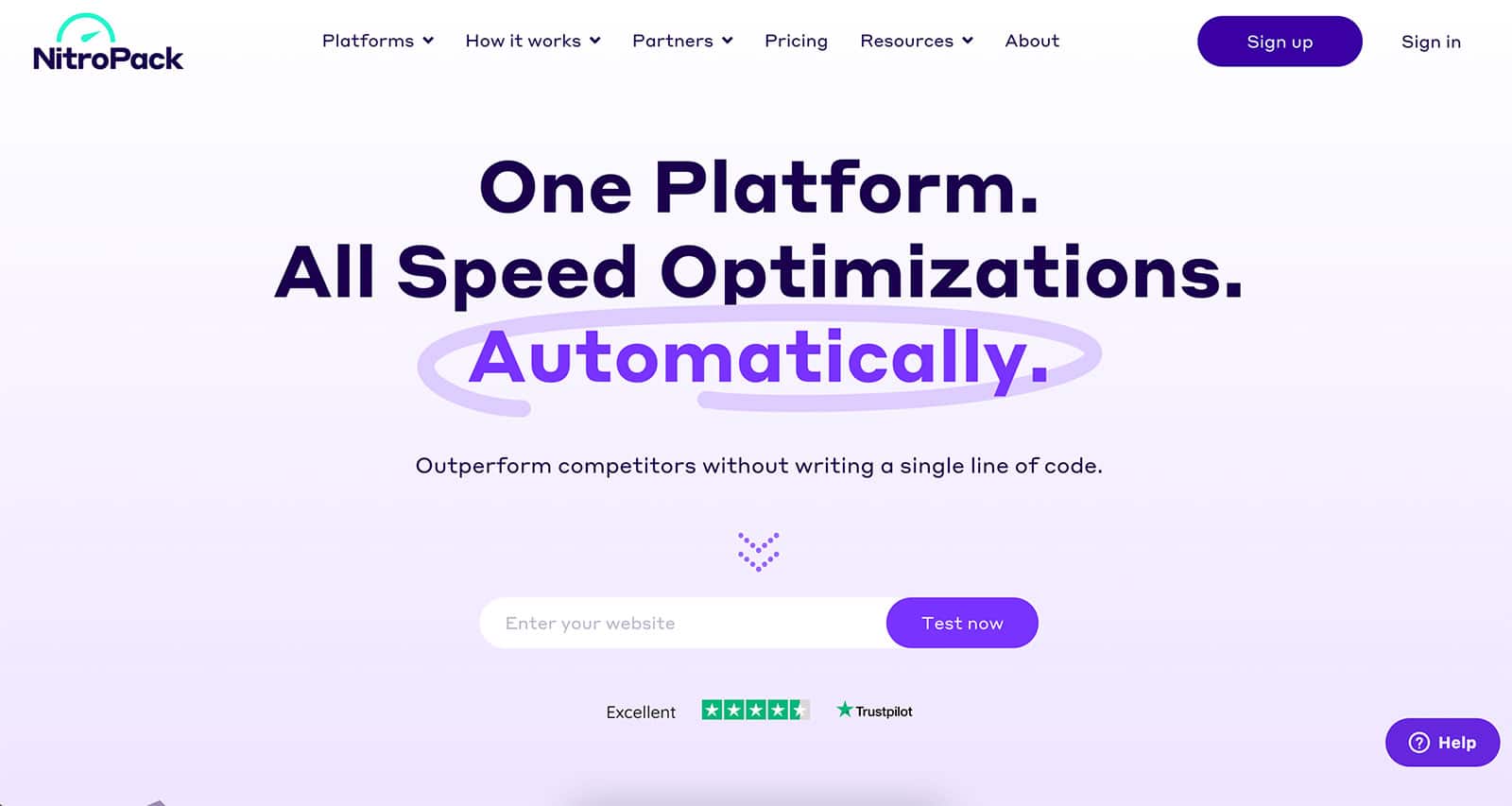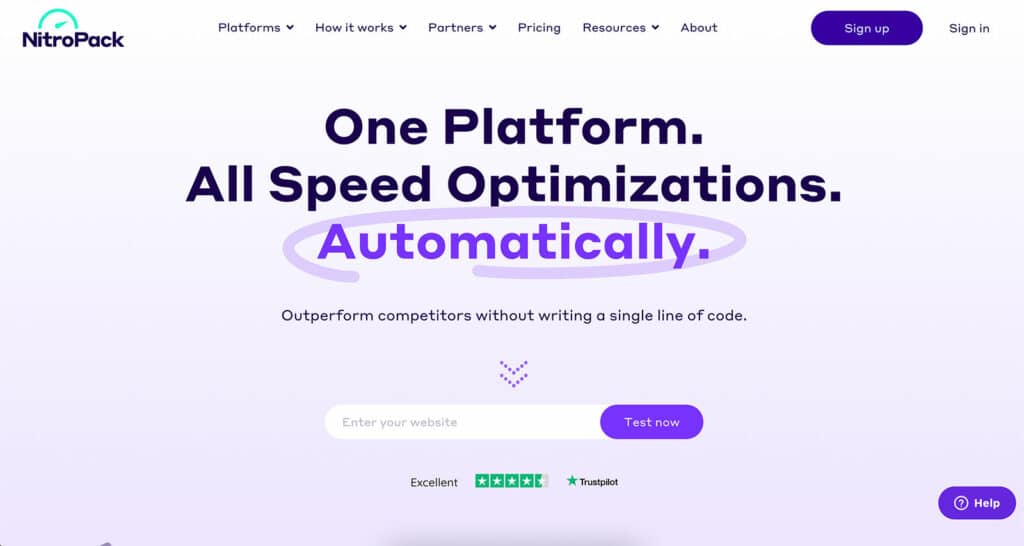 NitroPack is a cloud-based website performance optimization plugin. It is a cross-platform service with many plugins for popular content and eCommerce platforms & supports WooCommerce, Magento, opencart, and other platforms. Developed for Google PageSpeed V5, NitroPack assesses Google PageSpeed Insights and Google PageSpeed V5 search results for a company's website and one of the best tools to perform a website's speed test. After the assessment, the company will initiate its own optimization program to reveal the potential optimizations a website can realize using NitroPack's service.
Why do companies purchase NitroPack? According to research from Google Benchmark, a company's page load time can increase from 1 to 7 seconds. The additional speed can cause visitor bouncing to grow by 113%. People don't like waiting a long load time for web pages.
The main features of NitroPack for WordPress are that a company can acquire a top Google PageSpeed Score. Once the plugin is completely configured to your site, the service can give you an amazing 100 Google page speed score. NitroPack's servers deliver equivalent optimizations using various approaches.
The plugin can also select the highest scoring method for your company, one that will provide a site with top speed. NitroPack provides this while maintaining your pages and keeping your site stable.
The service also automatically activates Content Delivery Network (CDN) for a site's fonts, JavaScript, CSS, and image files. The plugin ensures that your site's server won't be bogged down with too much optimization load. Your server will also remain free as NitroPack's servers manage all of your site's weighty JavaScript, HTML, CSS, and image optimization.
With NitroPack, the images on a website will automatically be optimized to display the highest quality and marginal weight. You won't have to worry about completing manual optimization.
NitroPack Vs WP Rocket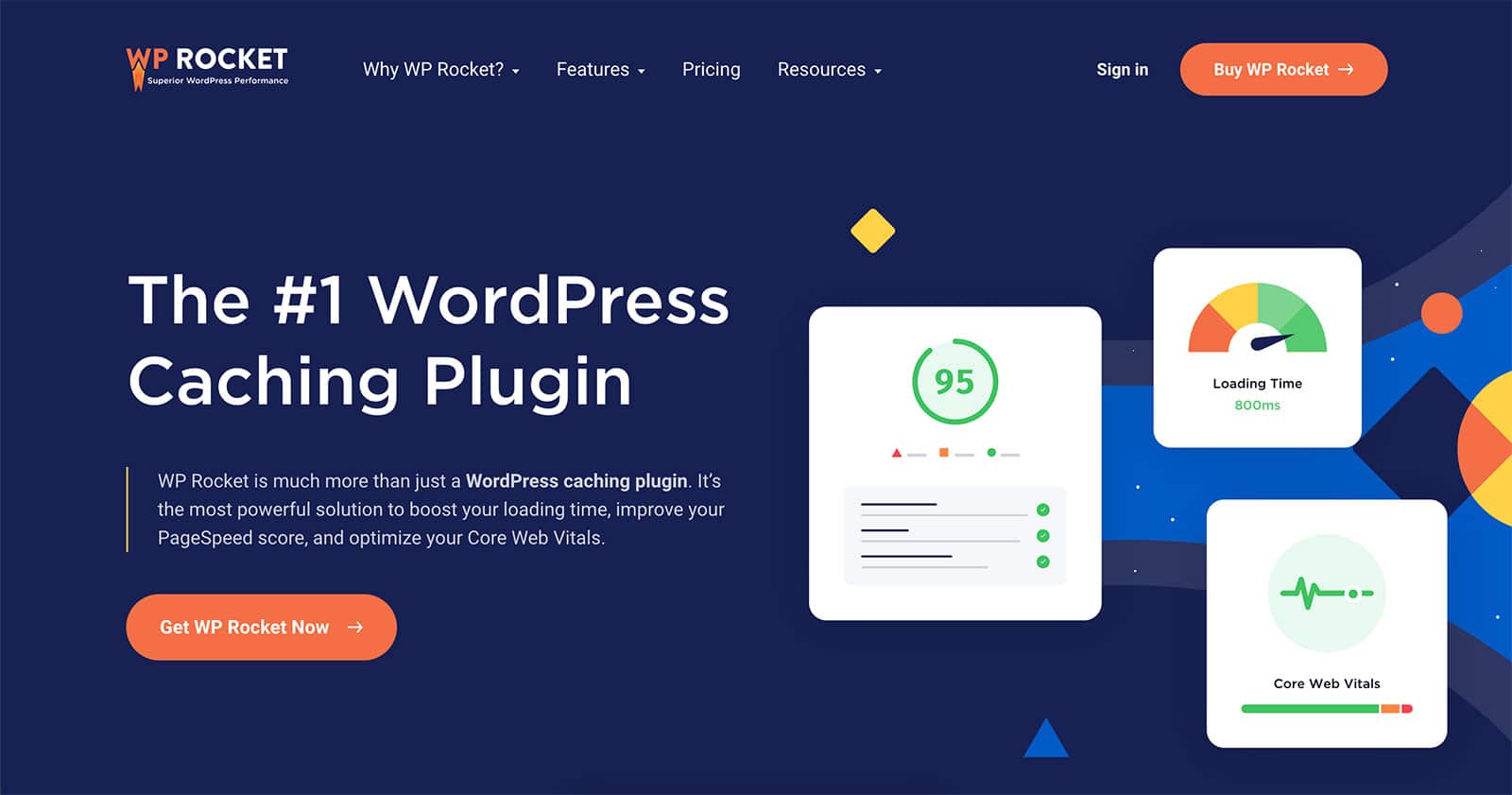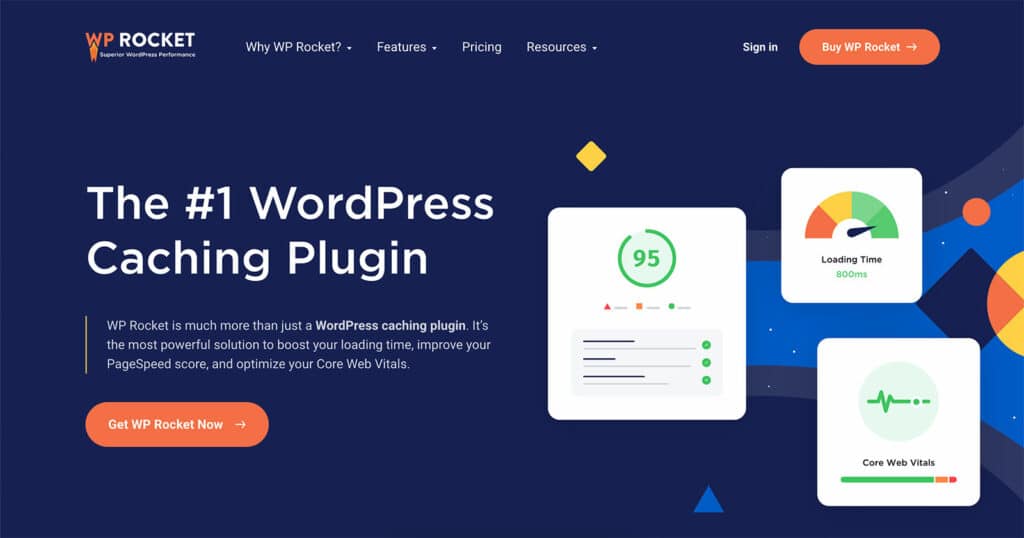 NitroPack and WP Rocket are both plugins designed to help websites function better. These two plugins come with different features that are meant to do different things.
NitroPack is a comprehensive performance optimization service, while WP Rocket is a WordPress collecting plugin. WP Rocket offers three different licenses, while NitroPack offers standard licensing for one type of website.
WP Rocket features RocketCDN as an image optimization tool. You can also purchase Imagify from the company. WP Rocket is developed specifically for WordPress, while NitroPack is not.
Both plugins are easy and quick to set up. While NitroPack focuses on increasing a site's PageSpeed scores, WP Rocket works to improve a site's overall performance. NitroPack features a basic installation process with only four steps, but according to user experiences, WP Rocket performs slightly better.
WP Rocket stays current with the most recent web performance requirements. This ensures that your site gains better performance scores without impacting the user experience. WP Rocket focuses on simplicity. Dashboard popups are available if you need help, and the service's default settings make it easy for you to start using the plugin without causing your site to fail.
NitroPack is a plugin that works well with most tools and hosts. However, the service has experienced trouble with page builders. Also, according to some reports, companies that use AdSense have experienced a major reduction in Google Ads revenue after activating the plugin.
WP Rocket is compatible with most hosts. It's also the only caching plugin that WordPress and Pressable permit. WP Rocket is compatible with popular tools, plugins, and themes. The service also comes with a great support team, which is famous for being the reason behind the company's success.
NitroPack is slightly more affordable than WP Rocket. However, it does have downsides, like its support isn't at a high enough level to warrant its price. Also, the company has a history of experiencing problems with its server.
NitroPack vs Cloudflare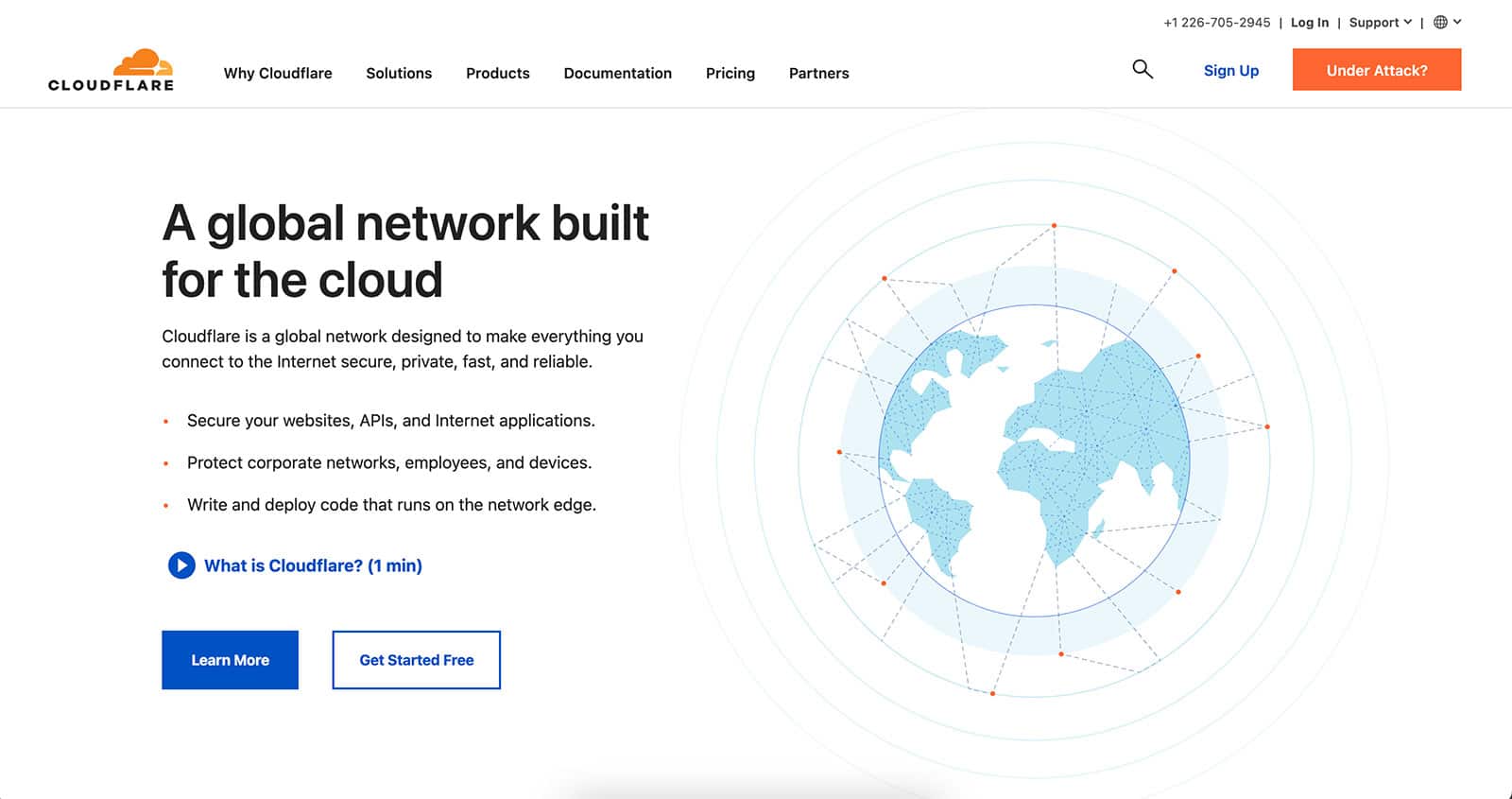 NitroPack has been speeding up websites since 2011, while Cloudflare started in 2009. Like NitroPack, Cloudflare is a web performance company. The service also offers additional security. Cloudflare is a popular option because it offers companies access to its free CDN service.
Both service providers come with unique features. However, both also offer image optimization, caching and other services. With Cloudflare, you will need to engage in manual configuration to reach a high score with Google's PageSpeed Insights.
NitroPack comes with an advanced caching feature. The company owns a proprietary caching feature that makes sure that a company's site has a high cache hit ratio. The plugin's caching mechanism also includes advanced elements like auto cache warmup, smart cache invalidation, and cookie-aware caching.
Cloudflare's features depend on the plan that you choose. For instance, you can purchase a global content delivery network plan. The company has an extensive worldwide network of data centers that cache and send your content to those who use your site.
Cloudflare also offers an image optimization plan. If you get this one, then you'll have access to Lossless and Ibssy image optimization for the best site images.
With Cloudflare, you'll also have mobile optimization. This feature works according to a user's network speed. It sends content strategically to improve a user's load time.
If a company needs enhanced security and privacy, then Cloudflare is a good choice. NitroPack is the service to get if speed optimization is more critical.
Is NitroPack Cheating?
According to industry experts, the plugin is cheating Google's system. To accomplish this, the service delays all JavaScript execution. The plugin uses dynamic content to eliminate the visual look of pages. It then displays static content that does not include interactive features.
The plugin pauses for several seconds once a user clicks into a mobile device's menu catalog to break down JavaScript files. After the delay, the menu will begin to respond as it should. A member of the Google Search Console Help Community commented on how the service functions. He said, "It's still very possible to scam people who only look at Lighthouse test numbers."
While the PageSpeed Insights Lab reviews pages when they load, the Core Web Vitals Chrome "field" data considers how an internet page responds when a user is interacting with it by scrolling or moving through the different menus.
Google is aware of this issue with the plugin and intends to implement time inspections that will continue past a site's initial page load. Once this happens, the service won't be able to operate as effectively.
The company also conceals issues with the Cumulative Layout Shift (CLS) measurement system by cheating Page Speed Insights (PSI), a tool that tests sites and debugs them. Field tools found them out. Because of this cheating setup, the company's site couldn't even pass Core Web Vitals due to its poor CLS scores.
Google Analytics shows that those who use NitroPack are seeing a drop in internet traffic. The company enacted the JavaScript delay to prevent speed disputes, but the Largest Contentful Paint (LCP) time, which is the calculation that lets you determine your site's loading time, is currently about 3 seconds on mobile devices. This is slower than the Core Web Vitals LCP time of 2.5 seconds.
Several other caching plugin providers were upset by NitroPack's cheating techniques, but since Google didn't act on it, they have decided to compete using similar methods.
Google uses PSI tools to deliver an objective review on how much JavaScript is affecting a site's speed. You can use the tool to assess the skill level of your web design company and compare them against the competition.
Keep in mind that the main focus should be to improve your site's LCP time. Instead of going with an expensive plugin, consider using a company like us at SEO North. We use quality content, website optimization, authority and advanced analytics to increase traffic organically.
Grow Your Business
With SEO North, we focus on your company. We use three leading performance indicators to help you grow. These indicators are growth through organic traffic, improved qualified leads, and decreased SEO mistakes. People use the internet now more than ever. From searching for answers to random questions to seeing what hours a business is open, the internet holds the answers to almost everything. To grow your company, it's important for your site to display expertise and authority. Your site must be trustworthy. Contact us at SEO North to learn how we can help your business grow.
FAQ
What is NitroPack used for?

What is NitroPack Plugin?

Is NitroPack a CDN?

How do I use NitroPack in Wordpress?

NitroPack Vs WP Rocket
---
Published on: 2022-08-30
Updated on: 2023-03-14