Growing a successful dental practice requires consistently providing exceptional customer service and quality care to your patients. This will generally result in a solid base of established patients and lead to many referrals. However, it would be best to reach potential patients searching for quality dental care in your community. While some of these individuals will ask their friends and family members for referrals, many will also turn to the internet to research the reputable options located reasonably close to their home or workplace. Dental websites are undeniably important for all practices, but simply having a website is not enough. You need to develop a solid strategy to direct a healthy volume of targeted traffic to your website.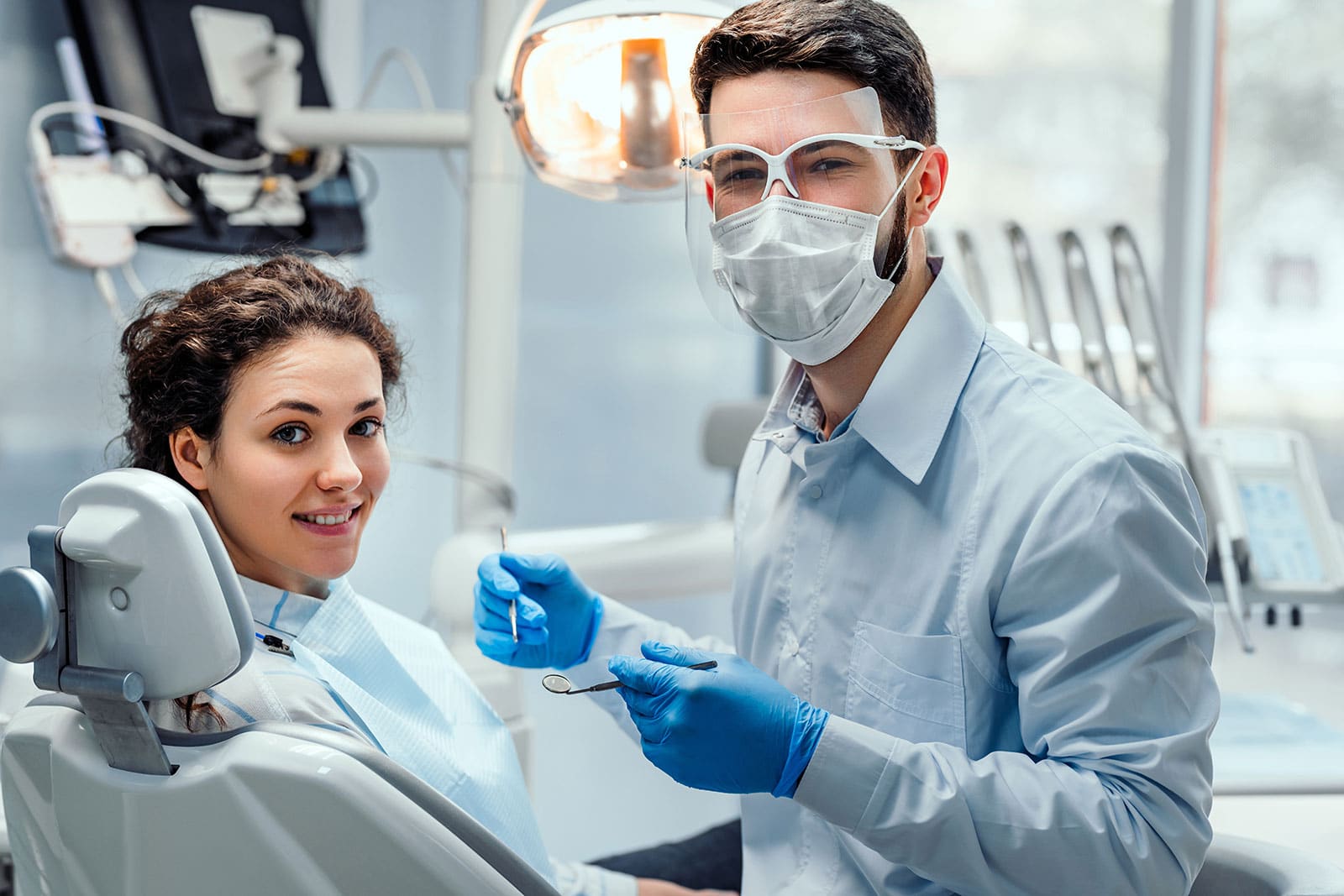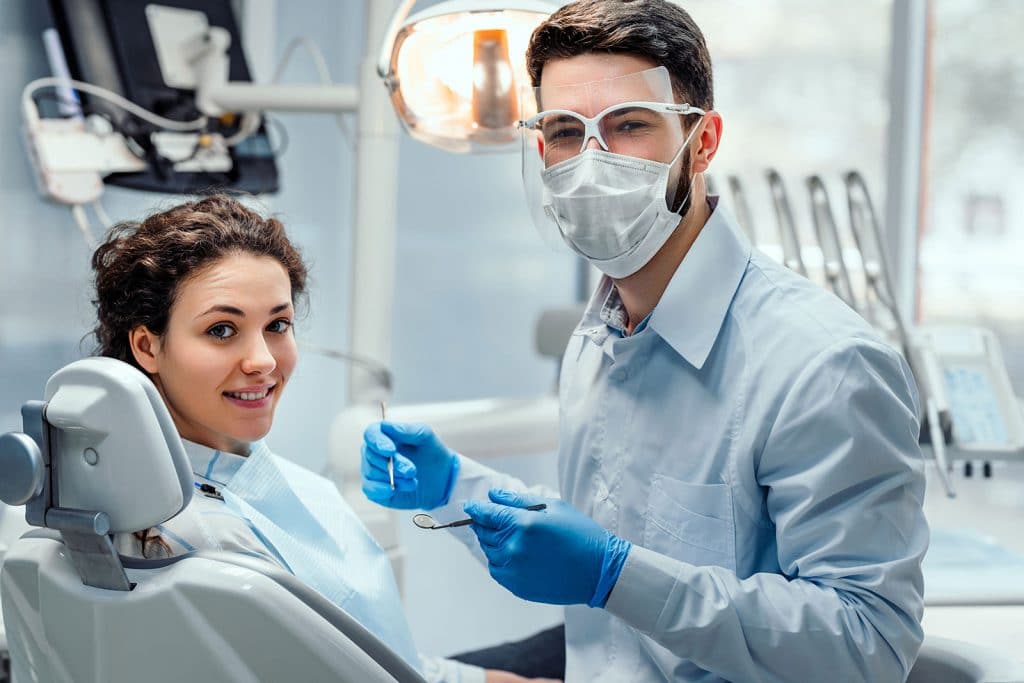 You may have heard about search engine optimization, but you may not be sure how SEO ties into your practice's growth strategy. More than 90 percent of search engine users do not browse results beyond the first page. This means that if your website is not on the first page of results for the keywords you have targeted, you miss out on an incredible amount of quality website traffic. Your dental practice website will be ineffective at driving prospective patients to contact you if these individuals cannot find your website.
How can your website rise above the competition with many dental office websites vying for those top spots? The answer is found in developing effective SEO strategies and refining those strategies over time.
The Value of SEO for Dentists
A well-designed website is a powerful marketing tool for a dental practice. It showcases the level of care and the types of services your practice offers. It may highlight experience, certifications, or other qualifications that make your practice stand apart from others. Prospective patients in your area who require dental services could be eight times more likely to contact your office if they can gather information about your business online. This means that they need to be able to locate the website quickly.
Through a well-designed SEO marketing campaign, you can reasonably expect to enjoy superior placement on search engine results pages, a boost in your website's traffic, and a substantially higher conversion rate. With a limited number of prospective dental patients in your local area and with many of these individuals looking at only the top few results on search engine results pages, the profound value of dentist SEO is straightforward. If these individuals are not contacting your practice, they will likely contact competing dental practices. When they are converted to established patients at another practice, you may never have another chance to garner their attention and business.
Using Dental SEO to Reach Potential Patients
What does it take to bolster your website's placement on search engine results pages and reach the right users? The key to using SEO for dentists effectively is to target the keywords those users are searching for with the right strategies. To be practical, a general search for dental care may yield an extensive list of practices located too far away from the user. Because of this, users will often conduct a query for results "near me" or in a specific city.
As many as 97 percent of consumers use the internet to search for local businesses, and approximately one in five Google search queries is for local companies. When your SEO strategies are effective, your website will be the powerful content marketing tool it was designed to be.
Essential Elements of SEO for Dental Practices
However, using dental SEO to generate those exciting results is often easier said than done. An SEO strategy is not a fixed aspect of your online marketing campaigns. As search engine algorithms change and competitors adjust their strategy, you will need to keep tabs on analytics and make savvy adjustments to your campaigns. This can seem overwhelming, but you can quickly get the ball rolling in the right direction.
Google My Business is a free online resource that every local business should be using. You can claim your Google My Business listing directly through Google. Some of the data on your business's listing may already be populated by data that the Google bots found, so you will need to ensure that the information is correct and fill in the blanks. When a prospective patient makes a local or "near me" query, the Google My Business listing information will pop up. Therefore, the information must be complete and accurate. You can include photos, hours of operation, a bio, and other information to add meat to your listing.
The following essential elements of an SEO strategy are structured data, which may also be called schema. Google and other search engines must accurately determine what your website is about by crawling over it. The algorithms are designed to read contextual clues as the bots crawl over a website. Still, you can speed up the process and take control over that information's accuracy through structured data markup on your website.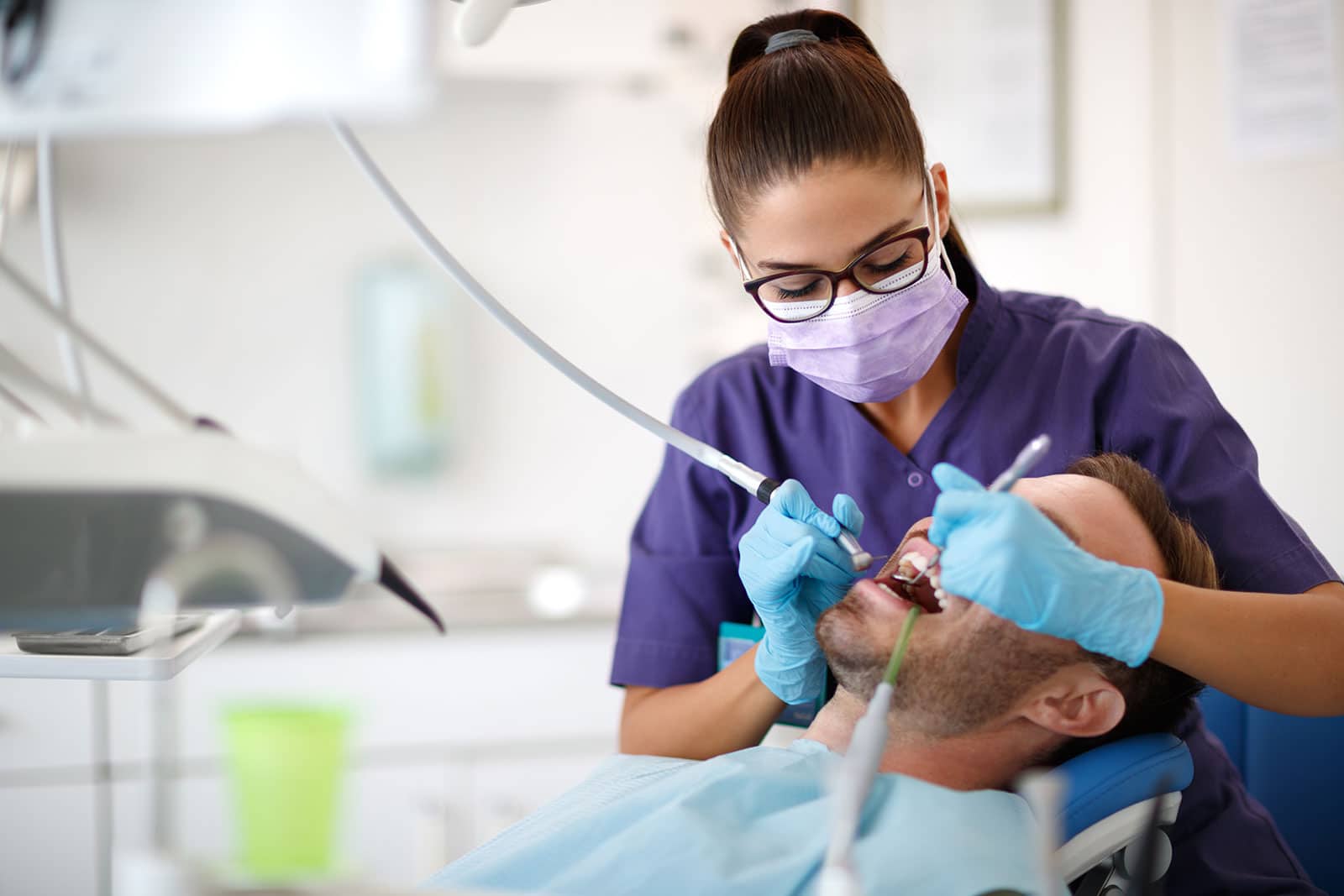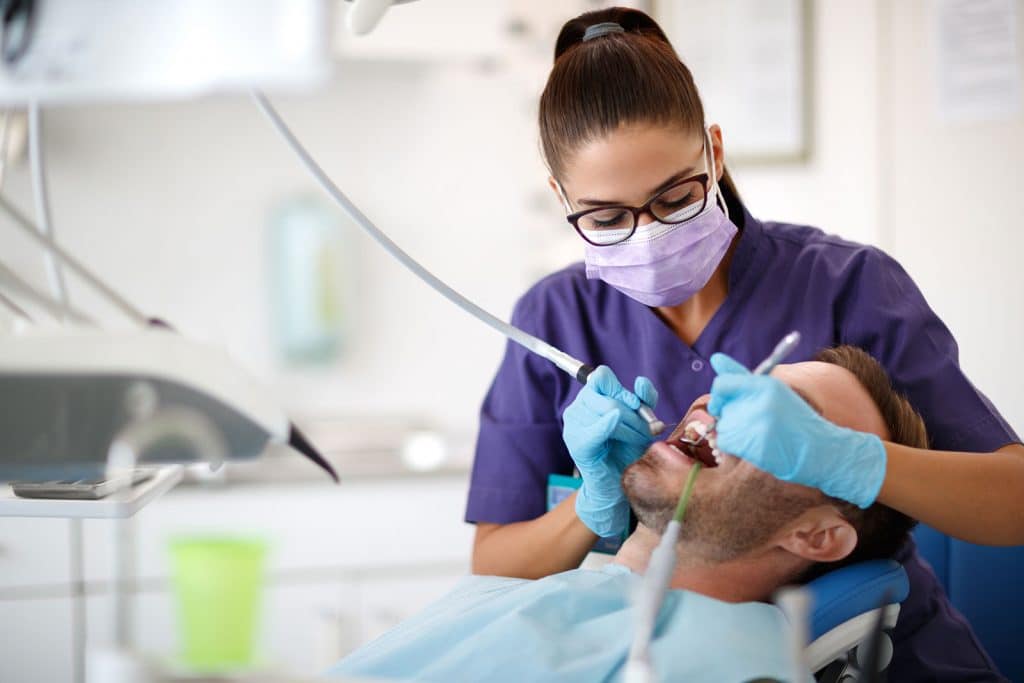 Your attention should also focus on the static content on your website design. This content should be optimized with keyword research that has been thoroughly thought out and organized. At the same time, the content should be helpful to your target audience, and the pages should be well-designed with quality images and fast load times. Search engines consider everything from bounce rates and load times to backlinks and more to determine which websites are the most relevant for specific searches. While a solid keyword strategy is critical to your website's ranking factors on search engine results pages, you can see that creating a positive user experience overall is also vital.
Beyond this, search engines utilize analytics on various other factors to determine relevance and authority. Some of the factors analyzed include the number and quality of backlinks and how recently the website has been updated. One strategy you can use to keep your dental website updated is to post meaningful blog posts on your website regularly.
The power of positive online reviews (testimonials) on search engine rankings cannot be understated. Several daily factors will affect an SEO campaign's essential aspect, from providing an excellent patient experience to soliciting reviews from patients after their appointments. To impact search engine results, reviews can be placed on independent websites as well as on your Google My Business listing. You can also create a link on your website that makes it easier for your patients to write a great review about their experience.
Citations can be a powerful SEO tactic as well. A citation is a listing of your practice's name, address, and phone number on a third-party website. These third-party websites include yelp.com, healthgrades.com, youtube.com, dexknows.com, and others. Both the number and quality of these links are essential.
The Return on Investment for Your SEO Marketing Campaign
SEO yields powerful results for business websites today, and many leading SEO experts agree that its importance and relevance will continue to increase in the near future. However, it would help if you understandably analyze your marketing campaigns' cost-effectiveness. The general formula for return on investment is to divide the net gain from your investment by the cost of the investment.
Utilizing accurate analytical data to calculate your return on investment is essential. You can draw critical facts from Google Analytics. There is a wide range of other applications available that you can use for free or at various price points. Remember that the ROI should be analyzed by channel for the most refined look at results. These channels may include social media platforms, direct search, organic search, local search, and more. Gathering data and making sense of that data as it changes over time can be complicated. These challenges are often combined with determining a good ROI and intervals when pulling data. While these factors can create challenges, data analytics are essential for improving your SEO marketing strategies as we advance.
Best Practices for Dental SEO
Whether you are beginning to focus on SEO or ready to improve your SEO marketing strategies to boost results in the future, you can utilize a range of best practices to get your phone ringing with new patient inquiries. These best practices are easier to implement and can produce more significant results than others. A good starting point is to place your most relevant keywords as high up in your content as possible and the first sentence or two on the home page. Likewise, your primary keyword should take the first position in your title tags. This is because Google emphasizes the content at the top of the pages and on the home page.
At the same time, however, you must avoid stuffing your content with keywords. Google and other search engines penalize websites that seem to artificially manipulate ratings. The content should be written with the reader or user in mind. While it is crucial to have your main keyword at the front of the title tag, only one keyword should be used in the tag. Likewise, the content should be written naturally and specifically with the reader in mind. This will help you avoid keyword stuffing penalties, and it can keep visitors on your website for more extended periods. Page view times and bounce rates play a role in Google rankings.
Another SEO essential practice is to avoid duplicating content across the static content, the page descriptions, and the page titles. You also need unique content for the image alt text and the category pages. Google has expressly stated the importance of avoiding the use of duplicate content. If some of your pages have comparable phrases, consider using canonical tags or combining that content on a single page. Generally, creating individualized pages and high-quality content that offers actual value to the readers will not be an issue.
Consider making a blog calendar because of the importance of creating unique content relevant to your website's visitors. Brainstorm numerous topics that your visitors will want to know more about and regularly publish the content. Then, market each post with links on social media platforms and other websites that allow third-party posts. When your content is significant and unique, it is more likely to be shared, bookmarked, and linked to.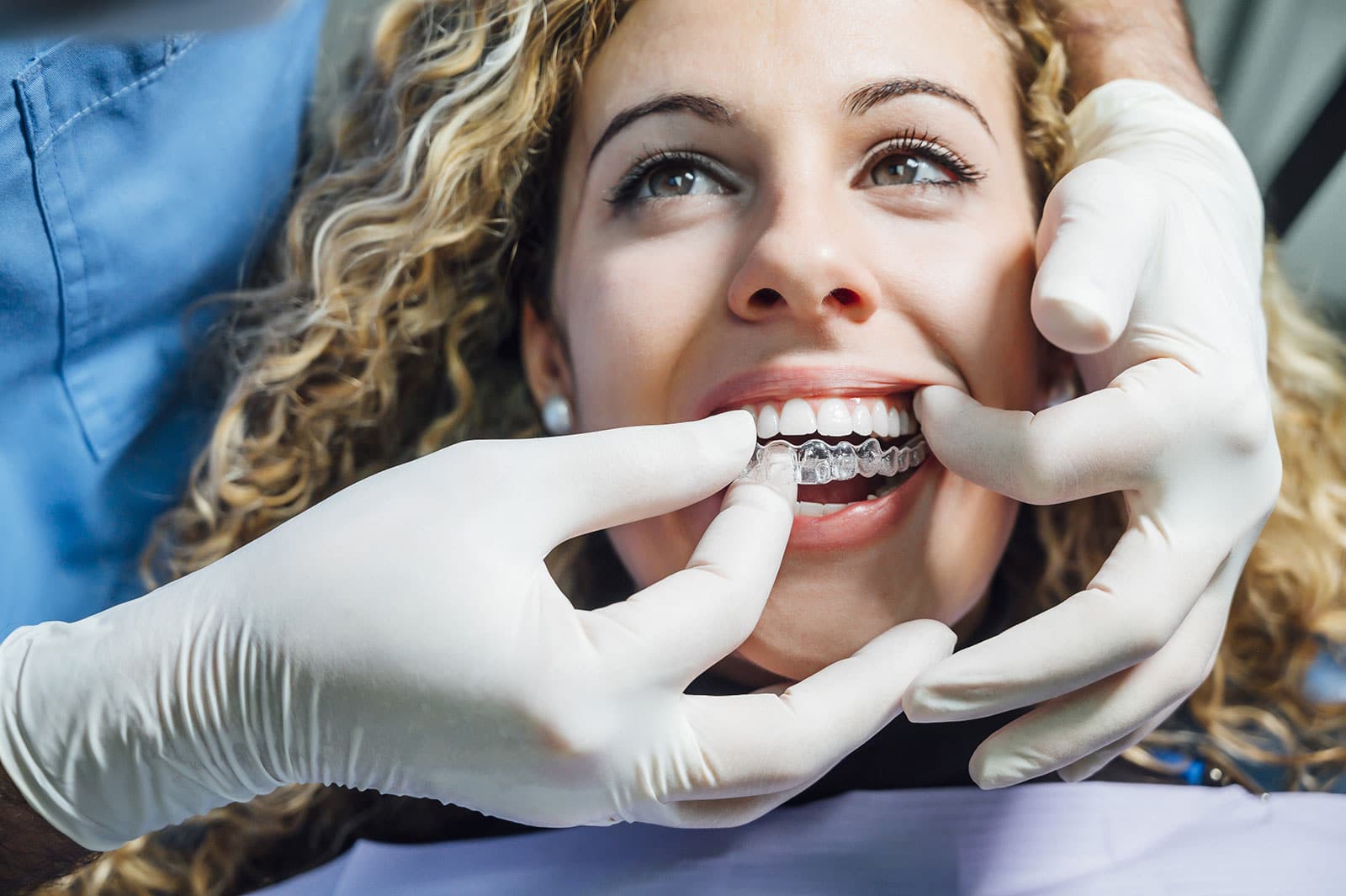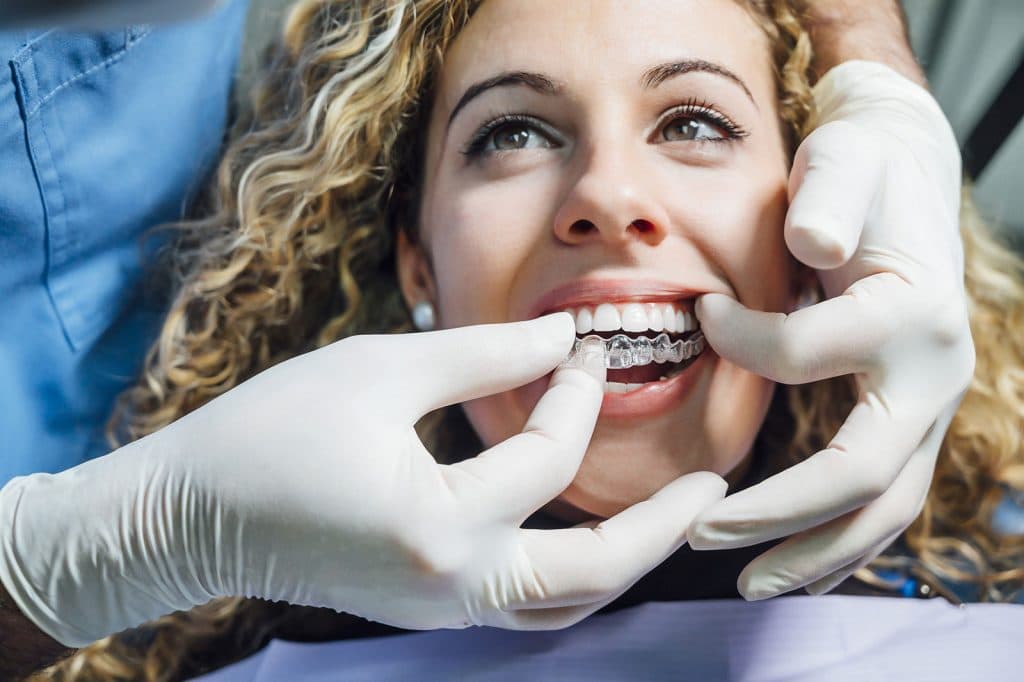 Google's algorithms analyze page load times on both desktop and mobile devices. While images and embedded videos can improve aesthetics and add value to the user, they can also weigh down the page loading speed. Google's PageSpeed Insights tool will yield valuable information about each of your website page's current load times. It also gives you customized recommendations to improve the load time for each page. Some of the recommendations may be to compress images and use an optimized website theme.
Search engine bots cannot visually determine the relevance of an image on a website, so the bots take contextual clues from the image file name and the ALT text. Depending on your dental office website's size, going back to rename the image files and adjusting the ALT text can be a big job. However, the effort will be rewarded.
Quality backlinks, or inbound links, are crucial for good placement on search engine results pages, and outbound links also play a substantial role. These are internal links that you create within your text to link to other pages on your website. While these links are beneficial, you can optimize their impact by anchoring your links with relevant keywords. If you are torn between creating a link to several different pages, consider using internal links to the most in need of authority. Because older or established pages on a website will usually have more authority, link building to these pages to new pages on your website could be a productive strategy.
The Hassle-Free Approach for Effective Dental Marketing
If you are not actively implementing digital marketing techniques and fine-tuning those strategies regularly, your dental practice is likely missing out on tremendous growth opportunities. The reality is that your SEO efforts require constant attention, and many busy dentists do not have the time or the expertise necessary to garner optimized results from SEO marketing efforts. While numerous companies you can reach out to for Local SEO services, consider the benefits of working with an expert consultant or provider with a track record of generating great results for dental practices.
FAQ
What is SEO for Dentists?
---
Published on: 2021-03-30
Updated on: 2022-09-21