Canada was the first G7 and G20 nation to legalize recreational marijuana fully. This paved the way for a new industry in Canada – the cannabis industry.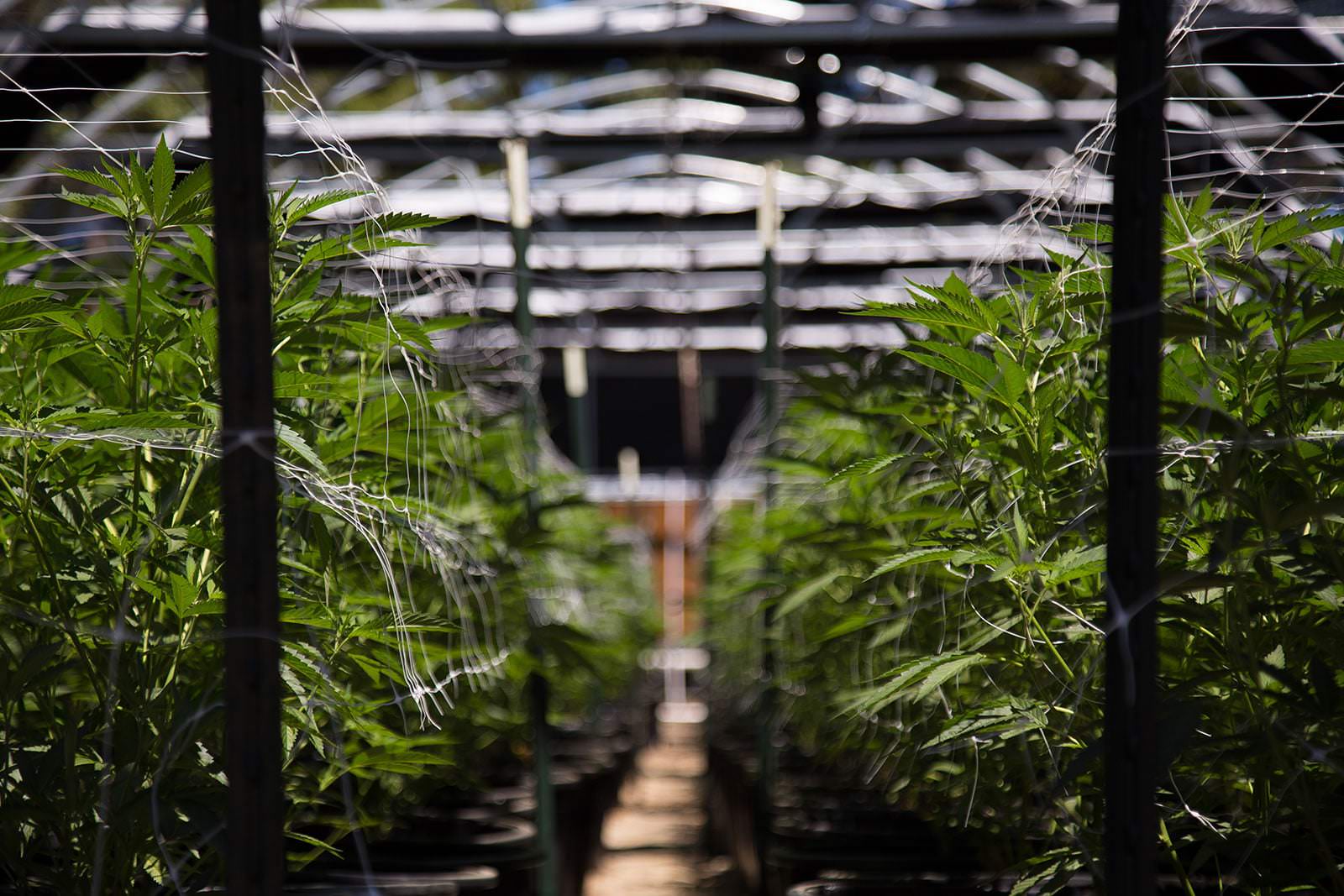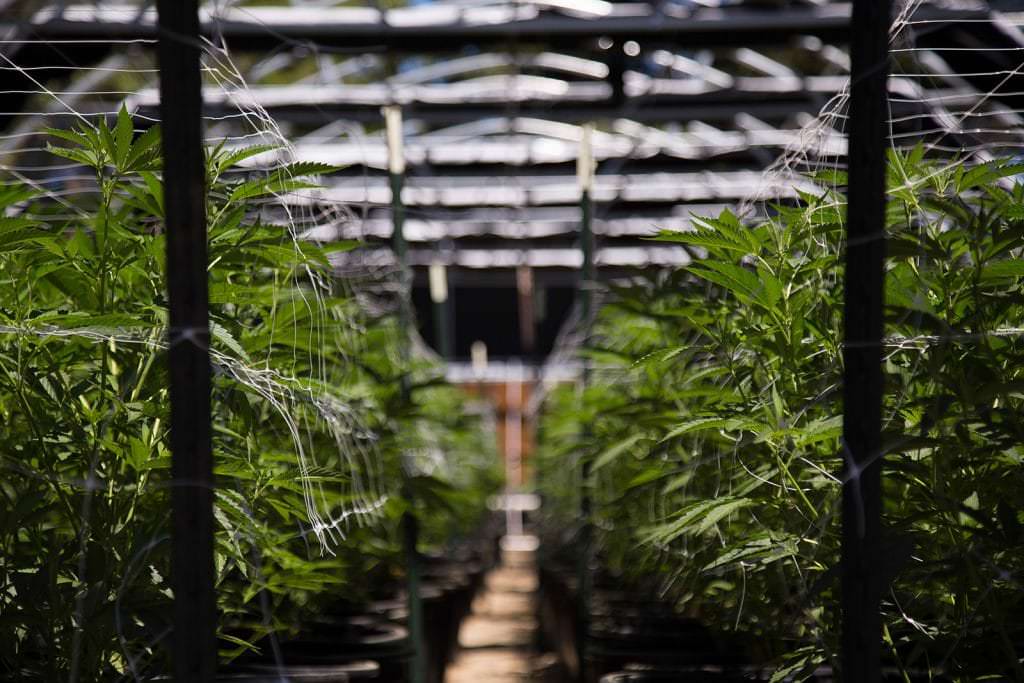 There's real money to be made in the cannabis industry. From producers to retailers, new cannabis-related businesses are springing up everywhere to get in on the action. Ninety percent of the new cannabis retail stores in Canada have covered their operating costs within the first year. Cannabis sales are projected to inject CAD$9.2 billion into the Canadian economy by 2025.
There are some risks you will need to consider before starting this type of business. Today we'll tell you about the risks and then take you through the process of opening your first non-medical cannabis store in Canada. From research and planning to open your doors for business, you'll know how to establish this unique kind of retail store.
Understand the Challenges and the Risks
The risks associated with the cannabis industry go way beyond those of most other sectors. These risks involve social aspects, legality, money, and security. As a future non-medical (recreational use) marijuana retailer, you will need to know what you are getting into before you take the leap.
Social
You'll need to see whether or not your family, neighbors, landlord, and the community have a favorable attitude toward the idea of you opening a marijuana dispensary nearby. You don't want a social stigma against marijuana to cause personal friction in your life. You also don't want to waste time and money, opening a store in an area where you won't see many customers.
Legal
All Canadian provinces strictly regulate the cannabis industry. The province you live in will dictate where you can open a dispensary. And cities that are opposed to pot outlets cropping up can impose regulations that make life difficult for you.
Your retail store will have to meet a much higher legal compliance standard than the average business has to meet. Everyone associated with your business, from your investors onward, must have a squeaky-clean criminal background check and pass residency requirements.
Fortunately for you, you'll have on your "team" among the many professionals who will be a lawyer. In addition to fighting your battles for you, a lawyer will give you legal advice on many legal agreements.
Financial
To get a business off the ground, you'll need to obtain more money than you've likely ever seen in your life. The good news is that, unlike the U.S., Canadians have the full support of their government deal with pot and therefore have little trouble obtaining start-up cash for a cannabis business.
The bad news is that whether your business succeeds, you'll still owe your creditors money. And while in place, some goods and services will be more expensive for you, just because you are in the cannabis business. You can expect to pay a premium price to:
Lawyers, financial advisors, and other professionals with cannabis expertise
Entities that want to discourage you from doing business with them
You'll need to cobble together $150k to make a go of things at a bare minimum. But in all likeliness, you'll need between CAD$250k and $2m or more to start your business. Here is a breakdown of costs you can expect:
Real estate – CAD$100k+ for annual rent, plus CAD$50k for renovation
Business equipment – CAD$25k
Security and surveillance system – CAD$50k
Staffing – CAD$250k annually
Licensing and application Process – CAD$5k
Cannabis Products – CAD$1,500/pound
Marketing and advertising – CAD$25k annually
Real estate will likely take your investment money's most significant chunk, especially if you add parking and make the business handicap-accessible. Business equipment and security-related items will also take some cash.
Six employees averaging $20 per hour will cost you about $250k per year. You will pay between $20 and $27 per hour for experienced floor managers, $16 to $20 per hour for floor managers or supervisors, and about $15 per hour for each budtender.


Application and licensing will cost you roughly CAD$5,000. Be aware that the fees vary significantly from province to province and that you may also have to pay extra fees. Research what your province's application fee is.
Unless you live in the province of Saskatchewan, you'll purchase your pot from the local government. Expect to pay about CAN$1,500 per pound.
Marketing and advertising cannabis are heavily regulated activities. You can forget about using radio, tv, or signs. You'll need to have a website and do the bulk of your advertising on your website and social media.
Security
When your product is cannabis, you'll have to guard against theft by your employees and your customers. Just a pocketful of product is worth thousands of dollars. And because your store will be loaded with cash and small valuable products, it will be a target for armed robbers. Your challenge will be to continually protect your inventory and money and the lives of your employees and yourself.
Your security needs will be three-fold:
Facility security
Product security
Policies and procedures
Facility security – Canadian marijuana laws requires marijuana dispensary to purchase a quality security and surveillance system as part of facility security. You'll also need a system that archives and stores security footage for the legally required length of time. You'll need to purchase an alarm system and an access control system. You'll also want to hire security personnel to keep an eye on everybody (and security cameras will keep an eye on the guards!).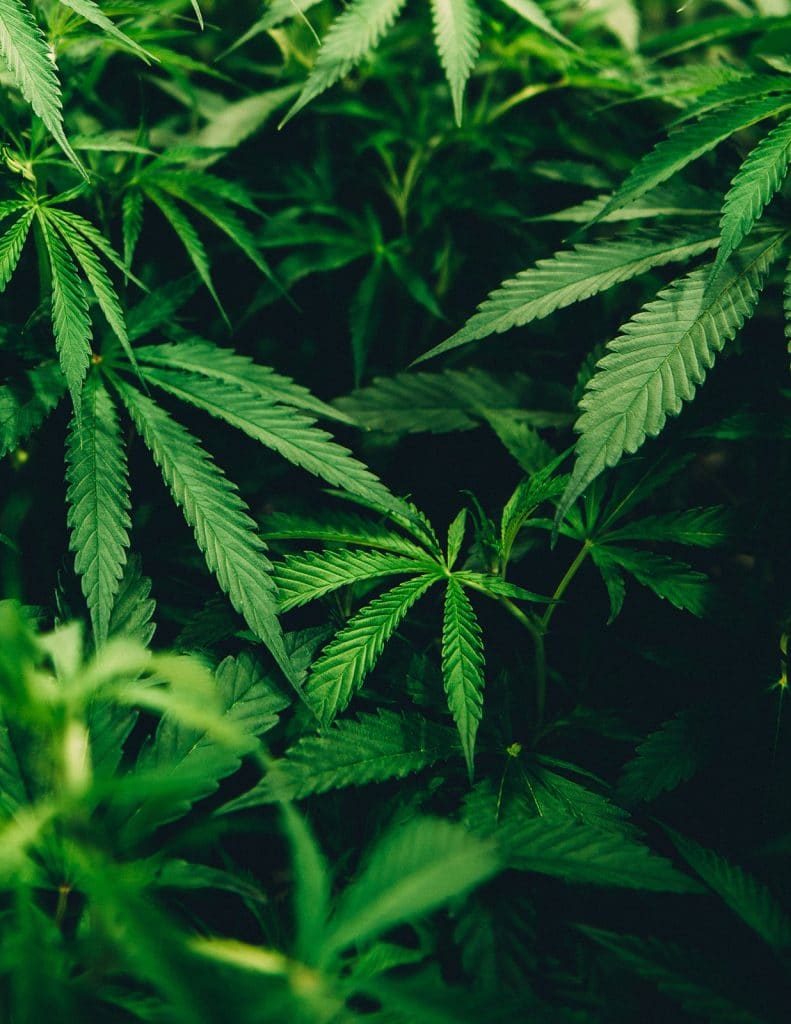 Product security – You'll need to protect both your cannabis inventory and your cash receipts. Product security will require many safes and otherwise secure product storage. Along with the cash received, you will take all of your seeds, concentrates, and other offerings off the showroom floor and lock them up at the end of every day.
You'll need the floor space to house all of your inventory in safes and showroom floor space. For product (and cash) security, you'll need the following:
Main vault – For flower storage
Controlled security cases with shatterproof glass – For areas where the cannabis is displayed
Heavy-duty safe(s) – For cash
You would be wise also to segregate employee access to cash or inventory based on their job duties. For instance, your budtenders don't need access to the money safe, but your bookkeeper does (unless you want to count the cash yourself). Your bookkeeper doesn't need access to cannabis, but your budtenders do.
Policies and procedures – Your employees will need extensive training in security-related policies and procedures. All cannabis that comes in must be traceable to inventory or a receipt. You'll likely want to audit your sales floor inventory every day and audit the entire store monthly. Talk to your attorney and security consultant to get the documents required by law for your province and city.
Initial Research and Planning Steps
Find a Location
The province where you can open a marijuana dispensary is limited by where you live because you must meet residency requirements. As for city selection, you'll need to consider the following:
Additional compliance burdens – Cities that don't want cannabis dispensaries to impose regulations that would make things hard on you.
Cost assessment – Find a realtor who has contacts in the marijuana industry so you can find a property that already has the physical features you'll need and therefore does not require a whole lot of development done.
Community attitude – Ask people in the neighborhood of the desired location how they feel about a pot store opened there.
Customer demographics – Find out what type of people live in the prospective community to figure out how you would market to them. Look to see whether or not there is a lot of foot traffic and vehicle traffic and prepare to present your storefront to both kinds of traffic.
Write Your Business Plan
Most good business plans include the following sections:
Executive Summary
Opportunity
Execution
Cannabis company and Management Summary
Financial Plan
Appendix
As a future cannabis business, you will need to include the following seven areas somewhere in your business plan so that you will be able to obtain licensing approval and attract investors:
Location
Use of Funds
Financing
Sales and Marketing
Team (See below)
Security
Operations and Compliance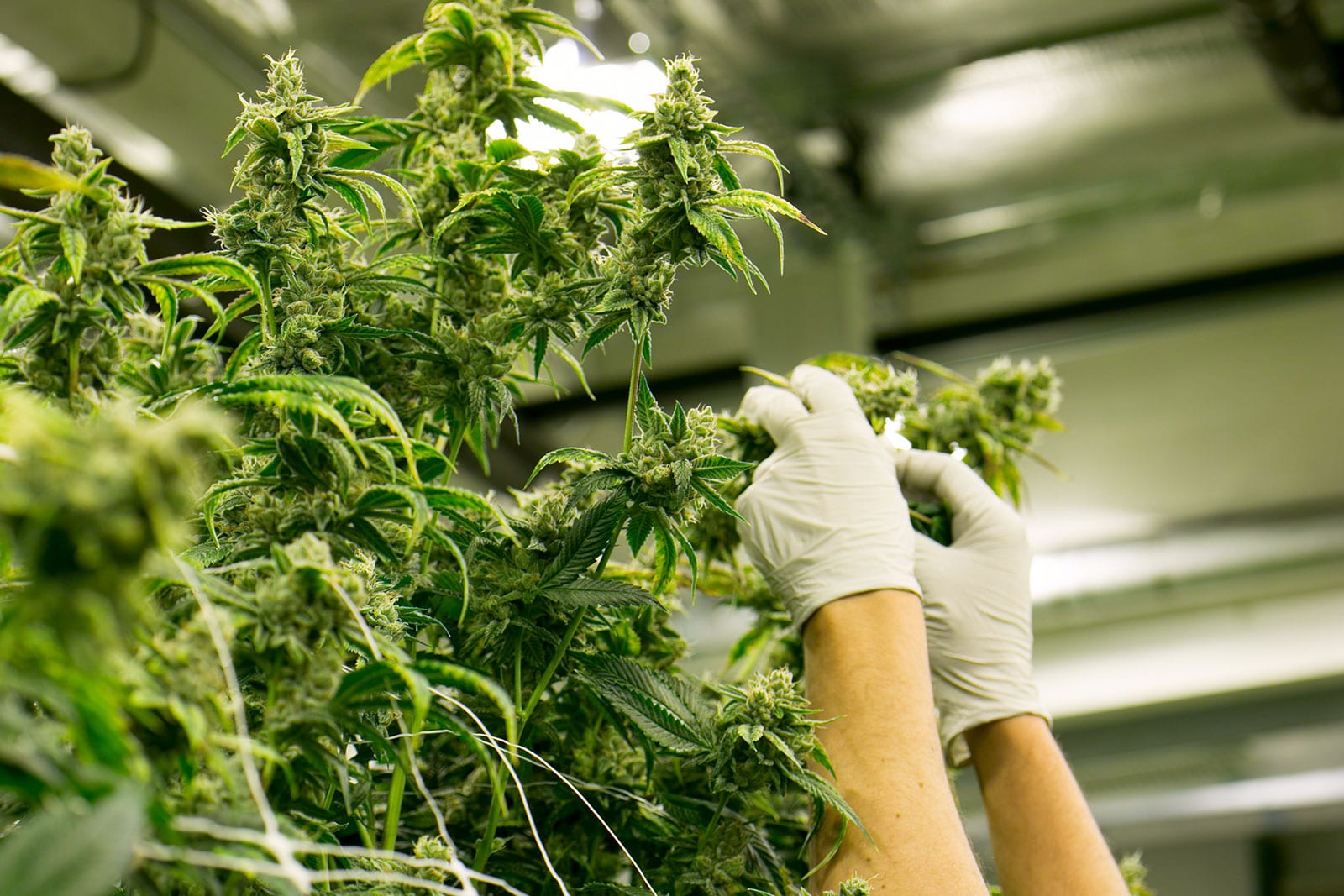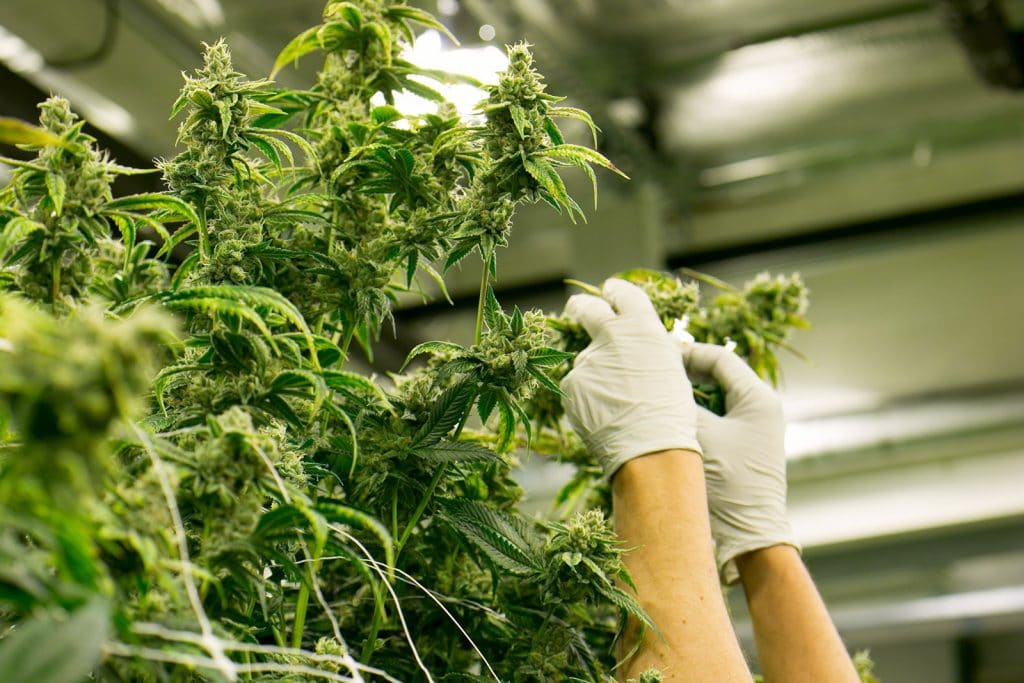 Your "team" will include both professionals and your day-to-day staff, as follows:
Professional team:
Legal Advice
CPA
Compliance Officer
Security Consultant
Day-to-Day team:
Security officers
Budtenders
Inventory manager
Store manager
Raise Capital
In Canada, the government is all for you, opening a pot store. You'll have
little trouble finding the start-up cash you need from:
Self-funding
Friends and family
Partners
Business loans
Cannabis-specific investment groups
Capital brokers
You will need to have written your business plan before you approach loan officers. The officer will need to see it to decide whether or not to give you a loan.
Get Your License
Before you do anything, you'll need to research online to find out your province's retail licensing procedures to be allowed to eventually start selling cannabis.
Have your business plan, financial integrity, a full team list, a location nailed down, and your security and surveillance figured out before you apply for your retailer's license.
Apply for the license using the paperwork required by your province. Then wait.
Attend the in-person consultation you'll be invited to. Pay your fee, get fingerprinted, or do whatever they tell you to do during your consultation trip.
Seek approval at the local level. This may take some time, and your province may want this local-level proof. So, get it done early.
You'll be presented with other financial documents once you get your formal license approval.
Create a Great Overall User Experience
You'll want your retail store to have:
Public spaces and private spaces – You'll need a private room to ship and receive, process the products, and store inventory.
Traffic flow patterns – Put in an express checkout lane and extra seating and counter space wherever potential choke points will be so you can process people faster and make the ones who must wait a bit more comfortable.
Professional and safe décor with great music – Do away with Rasta colors or anything that would contribute to the stigma against marijuana. But also try to imitate what successful competitors are doing.
Brand experience – Try to sell desirable accessories that the competition does not have and that your province will allow you to sell.
Have Great Technology
You'll need to get a wi-fi network, POS, and an inventory management system set up at the very minimum to run your store in these modern times. They will prevent off-hour sales by budtenders. A reliable system won't put you out of compliance, out of business for a couple of days, or out of cash whenever there is a system crash.
Source Your Products
Except for Saskatchewan, your province will require you to obtain your cannabis from the liquor and gaming authorities who get the plants from licensed producers. Right now, you can expect to pay about CAN$1,500 per pound. If you live in Saskatchewan, you can purchase the pot from a permitted wholesaler, retailer, or licensed and liquor and gaming authority-registered producer from any province.
Conclusion
It will help if you put in a lot of time and effort to succeed, especially during your first year in business. U.S. cannabis dispensary owner, Mitch Woolhiser, says that opening a dispensary is "one of the hardest things you could do…It has to be taken seriously."
Obtaining start-up cash and staying legal are significant hurdles to overcome when getting into the industry. But as a Canadian, you'll have an easier time securing start-up cash than our southern neighbors have. If you've got what it takes to succeed in this business, you will likely be in the black within your first year and profiting big-time from then onward.
FAQ
How to open a cannabis store?
---
Published on: 2020-10-21
Updated on: 2023-07-12