The healthcare industry is a vast and competitive field. Unless you work in an exceptionally rural and sparsely populated area, your patients probably get to choose between a number of healthcare providers. While competition can be a great motivator to continue striving for improvement, it also can create challenges when trying to expand your clientele.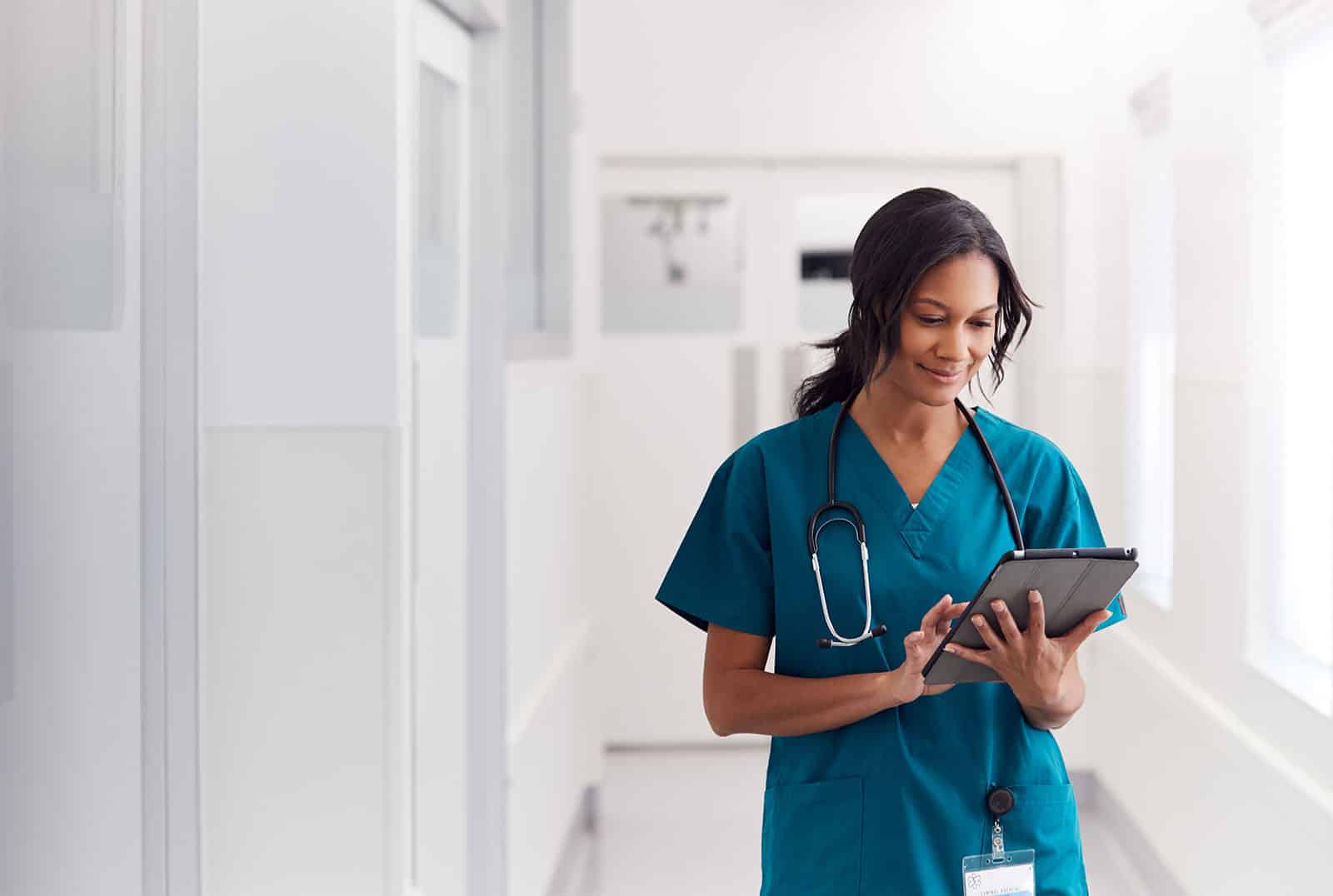 An effective healthcare marketing strategy is essential for your business to grow. Marketing helps you improve your reputation, find new patients, and retain your current patients. To beat your competition, you need a thorough and carefully crafted marketing campaign that targets potential clients in your community. Here are 10 steps for developing a successful healthcare marketing strategy:
1. Collect and analyze data.
Before you create and implement a marketing campaign, you need to measure how your business is currently performing. This establishes a baseline so that you can measure the success of your marketing strategy, and it helps you identify the biggest areas of need.
There are a number of ways you can evaluate your company's performance, especially when it comes to online traffic. You can collect healthcare marketing statistics regarding the number of visits your website receives and where these visits come from. For example, measuring the percentage of your site visits that come from search engines can be very helpful if you plan to run an SEO campaign. You could also measure your site's bounce rate, which is the percentage of visitors who click away after viewing only one page.
You can take note of fluctuations throughout the year as well. Some healthcare centers may see an influx of patients during certain weeks or months followed by a sharp decline in traffic. By identifying past healthcare marketing trends, you can plan for future fluctuations. For example, you might decide to invest more funds into an advertising campaign right before the most popular season for your clinic.
2. Determine your brand identity.
If you operate a well-established healthcare clinic, you probably already have a brand identity. However, the beginning of a marketing campaign is the perfect time to revisit and reevaluate your branding. Your brand identity is the image of your business that you portray to your patients. It includes the aesthetics of your branding as well as your company's personality and values.
To create a clear brand identity or to refine your existing one, ask yourself why you created your healthcare clinic and what you offer your patients. Think about what makes your business stand out from the competition and what unique needs you fulfill. Then, try to summarize these ideas in a phrase or short sentence.
Your brand identity should remain at the core of your marketing strategy. No matter what marketing techniques you implement, you should continually ask yourself whether your campaign aligns with your brand identity. Establishing this consistency will help patients better understand your business, which will lead to a stronger sense of loyalty.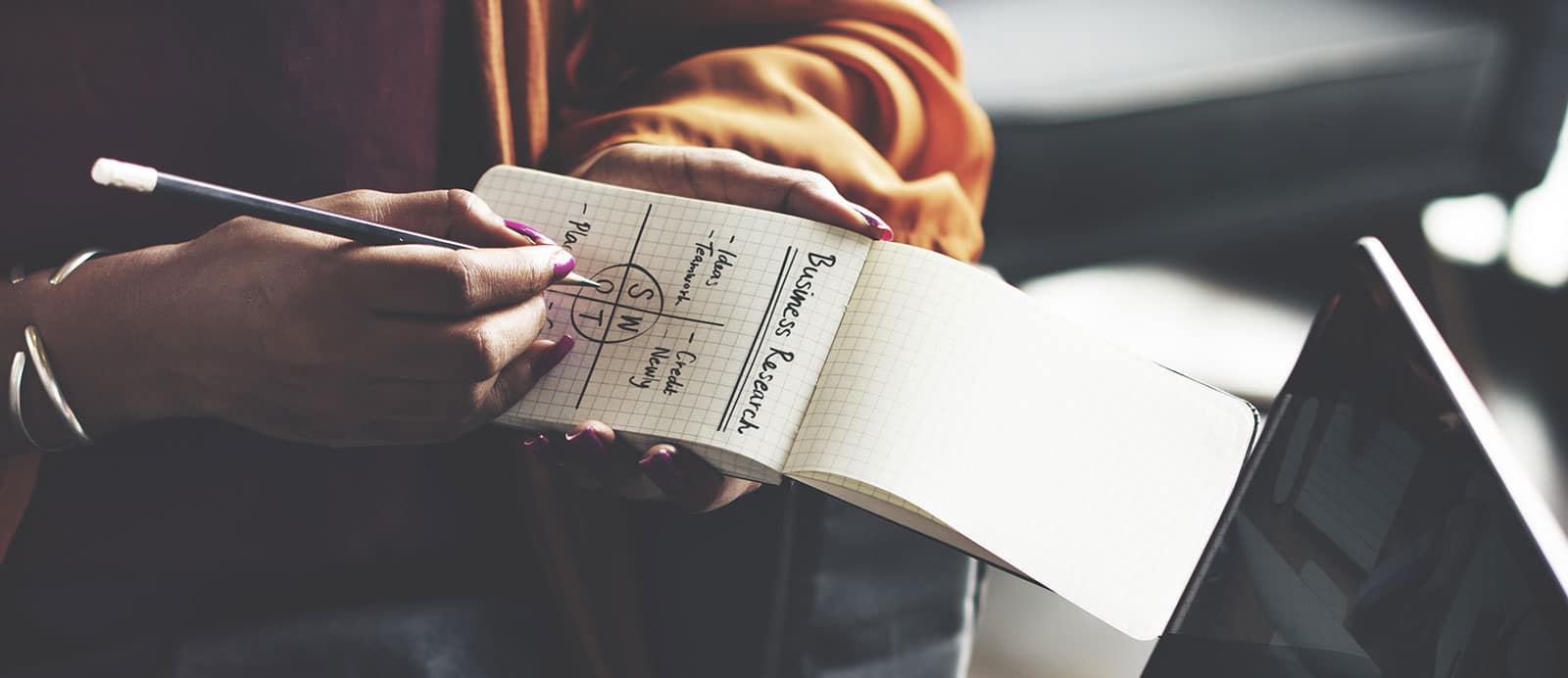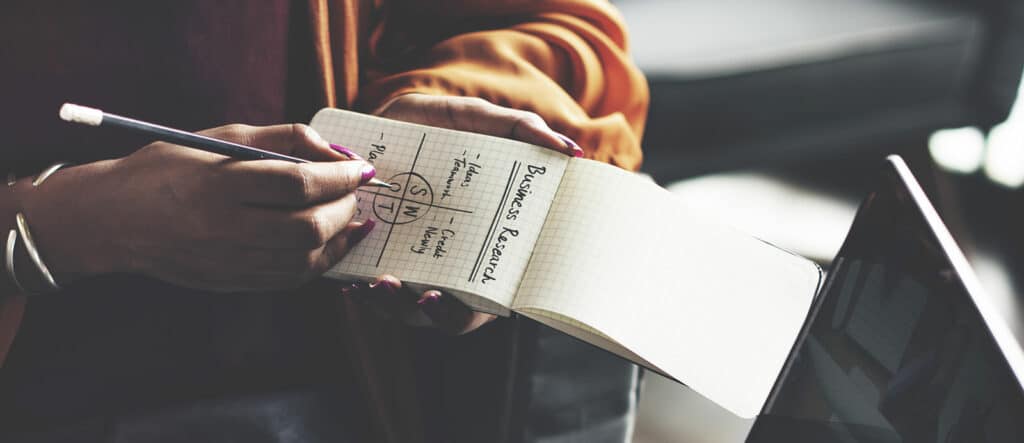 3. Conduct a SWOT analysis.
A SWOT analysis is a valuable opportunity for healthcare providers to identify the challenges they may face as well as the strengths they bring to the table. SWOT stands for strengths, weaknesses, opportunities, and threats. By listing the key elements for your business within each of these categories, you can create a marketing strategy that highlights your strengths while minimizing your weaknesses. This is particularly helpful for healthcare reputation management as it encourages you to understand and respond to the issues your practice may face publicly.
Your SWOT analysis doesn't have to be excessively detailed. You could just list a few bullet points in each category. Each element should be specific, though, and you should understand how every idea might influence your marketing campaign.
4. Anticipate trends for the near future.
Healthcare is a constantly evolving industry, so the messaging and content that excels today might not work in the future. It's impossible to predict future trends with certainty, but planning ahead to the best of your ability will ensure that you stay ahead of your competition. For instance, telehealth has become much more popular since the beginning of the COVID-19 pandemic, and this change is likely here to stay. Equipping your practice to handle telehealth services and marketing these services to the appropriate audience can help you attract new patients.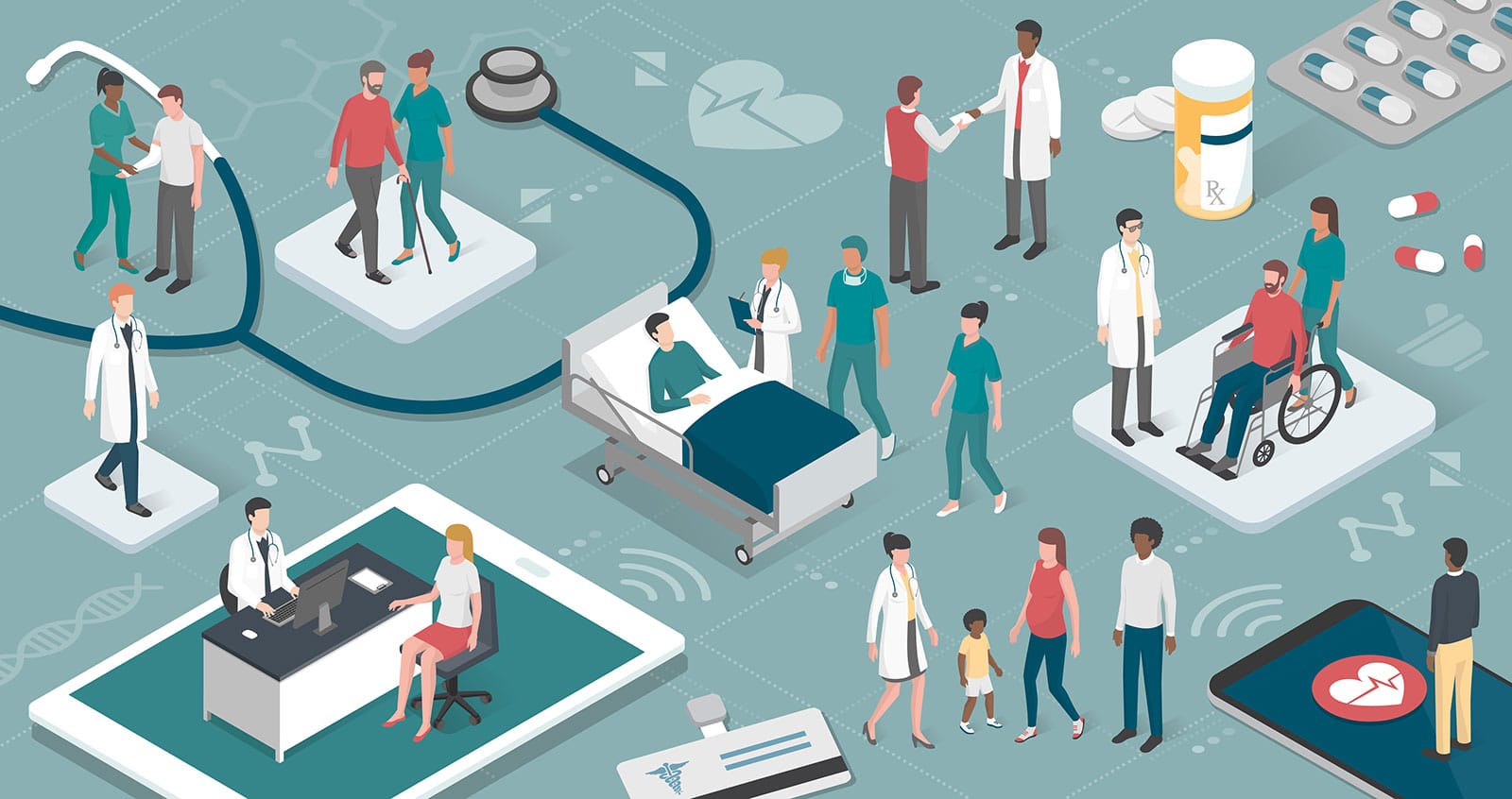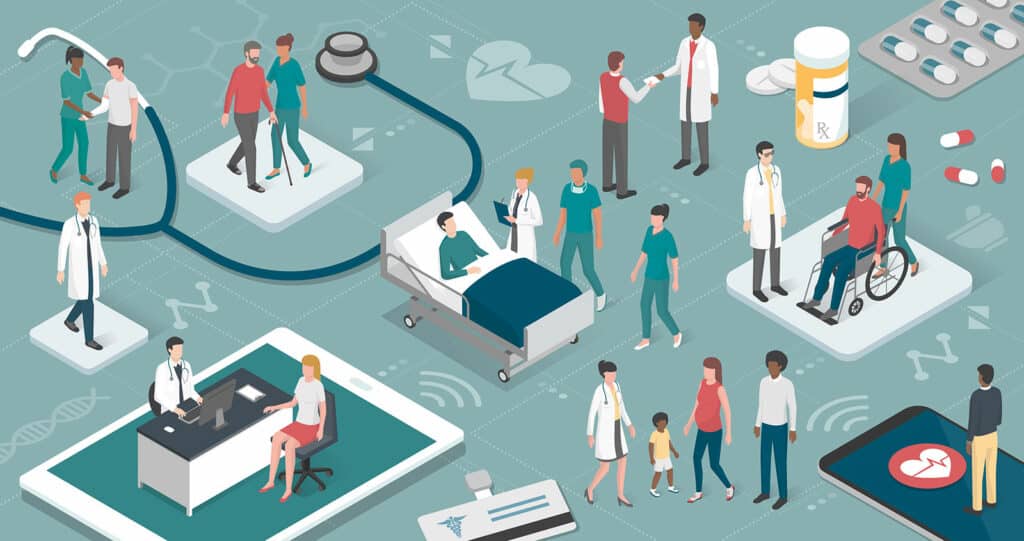 5. Conduct keyword research.
Most people search for businesses and services online before becoming customers. The best way to make your facility visible to new patients is to implement a healthcare keyword strategy, which will boost your search engine rankings. First, you must carefully determine which keywords you'll target.
As a healthcare center, location-based keywords will likely provide you with the best results. However, if you offer telehealth services, you might also choose to target organic search terms. You can use Google Keyword Planner or another keyword research tool to brainstorm keyword ideas and discover the monthly search volume for various keywords.
Try to find a few keywords for healthcare terms with a somewhat large search volume that don't have intense competition. Longer and more specific phrases tend to be more effective than vague keywords because they allow you to target people who are searching for exactly what you offer.
6. Implement an SEO strategy.
Once you've identified a few keywords that you plan to target, you can start putting your SEO strategy in place. Search engine optimization requires a mix of content creation and web design techniques. You can begin by making some fairly simple adjustments to your website to improve its performance. For example, site speed is an important ranking factor because it makes such a notable difference in user experience. You can speed up your website by compressing large images and by utilizing browser caching.
Another essential element of SEO is mobile web design. More and more patients are using their phones to access their healthcare providers' websites, so it's critical that you have a functional mobile site. Because of the rise in popularity of mobile search, Google now ranks websites based on their mobile versions. The best way to ensure your mobile site is up to par is to use responsive web design, which adjusts the layout of your website to fit any device or screen size.
7. Create content.
Content creation is your opportunity to use the keywords you've selected for your SEO strategy. By incorporating your target phrases into your titles, headers, meta descriptions, and the body of the content, you can greatly increase your chances of ranking on the first page of Google results.
The best way to create content for SEO is to write blog posts that are genuinely useful for your patients. By offering helpful, detailed, and accurate information, you establish yourself as an authority in your field and build a stronger connection with your audience. Don't try to stuff your articles with keywords to appeal to search engines. Instead, let the keywords occur naturally throughout your content, and focus on writing well-researched and high-quality content.
8. Prioritize user experience.
Your website probably provides a number of valuable services for your patients. Many healthcare clinics use their websites for appointment scheduling, billing, and messaging, so your site is more than a hub for information. When your patients need to interact with your website to meet their healthcare needs, offering excellent user experience is key.
Think about the primary reasons your patients may visit your website, and make it as easy as possible for visitors to accomplish their goals in few clicks. For example, users should be able to access your contact page or scheduling page with one click from anywhere on your site.
9. Offer multiple modes of communication.
Offering multiple forms of communication is one of the best ways to attract new patients. The easier it is for an individual to reach you, the more likely they'll be to schedule an appointment. Your website should include a contact submission form so that visitors can directly submit inquiries. Your clinic's phone number and email address should also be easy to locate on your website.
Social media provides another great opportunity for communication with existing and potential patients. People often prefer using social media to communicate with businesses because it's faster and more convenient than emailing or calling. By establishing an active presence on social media and replying quickly to messages, you show your audience that you're reliable and responsive.
10. Measure your progress and adjust your strategy.
Your marketing campaign isn't done once you implement these new techniques. Now, it's time to measure the success of your strategy and adjust your methods accordingly. You can track your website traffic, user behavior, number of appointments scheduled, or other metrics to determine which techniques worked and which didn't. With this knowledge, you can fine-tune your campaign to deliver even better results in the future.
Marketing your healthcare clinic involves a wide variety of digital and traditional strategies. Although a comprehensive marketing plan requires a great deal of time and effort, the results are undeniable. By improving your online visibility and creating a stronger brand image, you can establish your practice as the leading healthcare provider in your community. If you are stuck on where and how to start, please contact us, we are an experienced healthcare SEO Agency.
FAQ
How do you Expand Your Healthcare Business in a Competitive Market?
---
Published on: 2022-03-04
Updated on: 2022-06-09