Did you know you can skyrocket your SEO backlink campaign with Google Stacking? What exactly is Google Stacking, and how can it improve your website's ranking?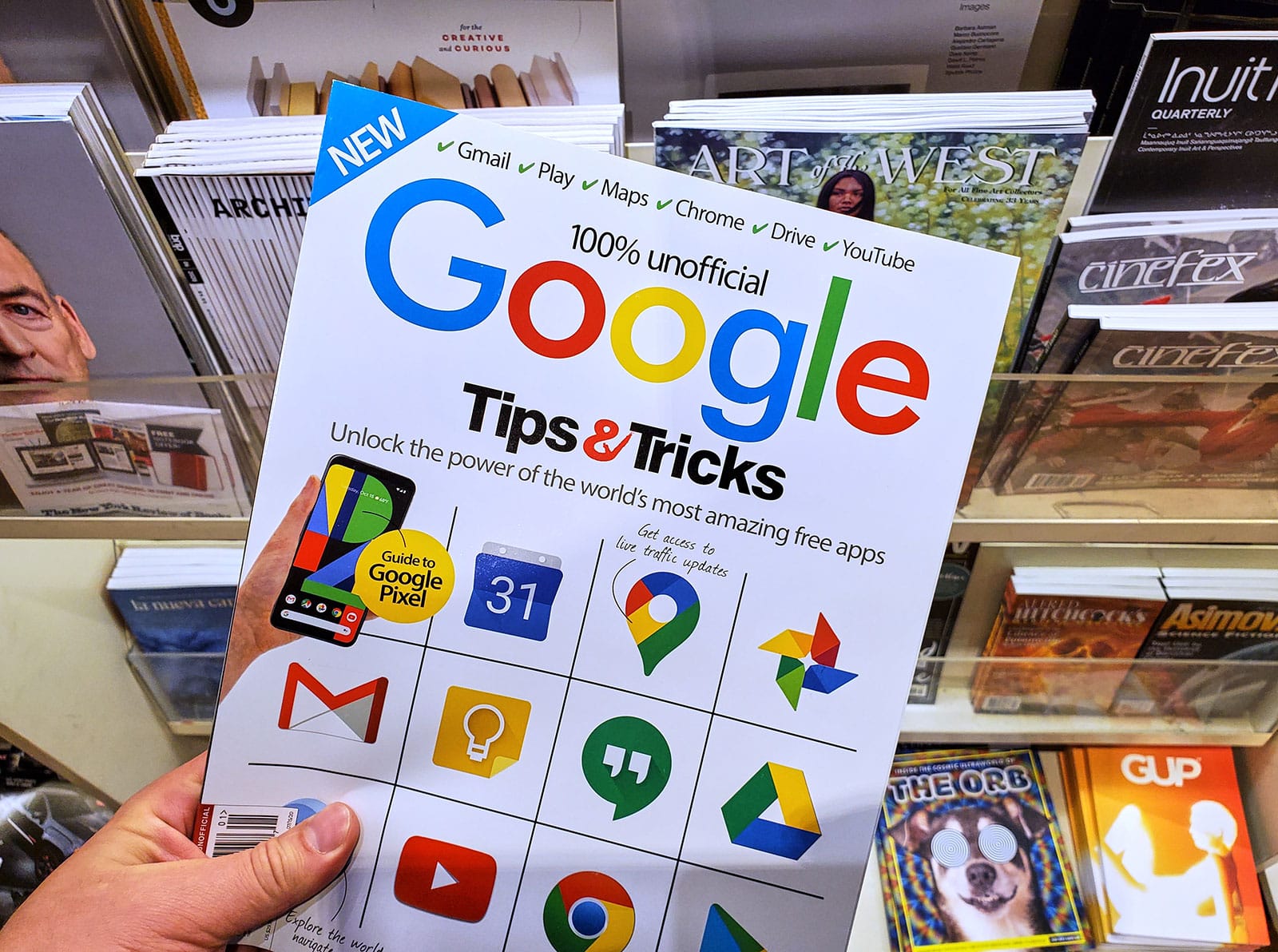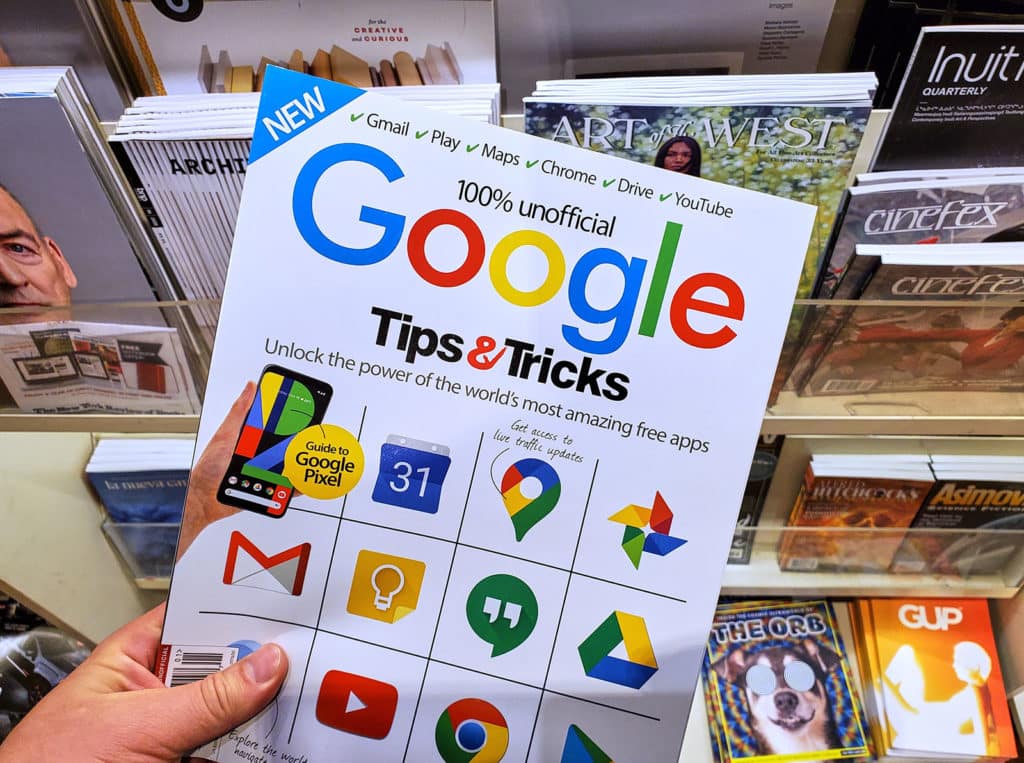 Depending on the elements and entities used, a Google Stack may also be referred to as Google Authority Stack, Google Property Stack, Domain Authority Stack, Google Drive Stack, Google Cloud Stack, Google Entity Stack, or Google Asset Stack. But despite the name you use, the same off-page SEO link-building strategy applies because it creates a collection of Google properties for a specific website, business, or brand to improve your website's ranking. After all, these properties are already high in Google's algorithm because Google owns them.
In this article, you'll learn about Google stacking, why it's a safe way to build links as part of your authoritative SEO strategy, and how to build backlinks to help drive more traffic and increase sales!
Importance of Backlinks
Before discussing more about Google stacking, it is essential to stress how important backlinks are.
One of the most important elements of SEO is backlinks since they show search engines like Google that your website has authority, especially if other domains with high authority are linked to it.
Backlinks to your site prove to search engines that other sites trust your material. Search engines can assume that the content is worth linking and, therefore, worth seeing in SERPs when multiple websites link to the same web page or domain. Therefore, getting these backlinks can improve your site's ranking or search visibility in the SERP. One way to accentuate yours is to have some of them coming from Google services since that organization trusts those in its SEO-related algorithm.
For example, if websites such as those run by the New York Times link to your website, that is a powerful indicator to Google and would significantly improve its opinion of you.
What Is Google Stacking?
Google stacking means building links to your website using different Google properties such as:
Google Sites
Google Docs
Google Forms
Google Sheets (Google Spreadsheets)
Google Maps
Google Photos
Google Slides
Google Calendar
Blogger
YouTube
Google stacking is a white hat search engine optimization method (SEO). It is a type of link-building that establishes a website's brand authority and can help it rank higher in search engine results pages (SERPs) for its target keywords. You can accomplish this by including your website on other pages that Google trusts. This will boost the position of your website in Google search results.
The word "stacking" comes into play because you would be stacking several of those services instead of just one or two. Your website's ranking can be improved by using Google authority stacking.
It is a must to have a strong online presence so that your business or company's brand identity and product/service offerings stand out from the competition. Your web pages must have quality content and many backlinks from authority domains or entities if you want them to appear on the first page of web searches! For example, an optimized Google My Business (GMB) profile and website can help drive traffic, which ultimately leads to more sales!
Domain Authority VS Entity Authority
Domain authority and entity authority are the most critical factors for your business to get better organic rankings.
Building a domain and entity authority requires much work, but the rewards are worth it. These two SEO drivers will help you rank higher on search engines like Google for certain keywords if your website has good on-page optimization strategies and best practices related to domains and entities.
Google Entity Authority Stacking is a collection of Google apps focusing on Google's public Drive and including relevant information. Domain authority stacking" is different as that would also involve other domains, possibly including .gov and .edu.
In other words, you create pages through various Google properties and include backlinks that go toward your website, thus increasing the number of quality backlinks it possesses.
This contrasts with other types of SEO strategies that involve backlinks but do not incorporate Google properties. Examples of alternate types include:
Forming partnerships.
Offering your services as a replacement for broken links that others may have on their websites.
Simply creating high-quality content that encourages others to link to it through no extra effort on your part.
Why Should You Engage in Google Stacking?
One of the most significant advantages of Google stacking over other types of SEO strategies is that you have much more control over the process. That is the result of you creating the content and links at those Google resources as contrasted with you instead being dependent on others to link to you, either partially as part of an arrangement or entirely through focusing on creating quality content that generates those moves from others.
Another benefit is that Google indexing is generally done much more quickly for content posted under its umbrella than what tends to be the case for other types of websites and online tools.
The main benefit of engaging in Google stacking is experiencing increased visibility on search engine results pages (SERPs) due to your increased domain authority.
A side benefit is that the created content posted to those Google resources will help promote your overall offerings and brand and what is already being accomplished by your main website, social media outlets, etc. Essentially, you are creating a hub that will include information about the same topic in different areas. Or you could utilize a slightly different tactic and post information on various subtopics related to your website's main one.
Note that there are no rules against Google stacking.
Why Should You Not Do Google Stacking?
There are also some cons to doing Google stacking that should be considered.
One is that it takes time or money to do right, and it can be somewhat complicated, depending on your experience with these types of things. Doing this correctly is necessary so that you do not unintentionally violate any related rules and instead experience the benefits that can result from it.
Also, consider that you should be consistently updating and keeping fresh the content on the Google resources that you have used to provide backlinks to your website. They should not go stale as that lowers the opinions that both customers and Google have of you.
However, remember that time is generally being saved over another SEO strategy option of creating and updating new websites that are not under Google's umbrella.
Another consideration to remember is that Google may start devaluing or even punishing this type of SEO strategy in the future as it continuously reassesses and reviews the algorithms it uses to determine which webpages rank at or near the top of its SERPs. In other words, even though there are no rules against Google stacking today, that could change in the future.
That said, it is unlikely that Google would severely penalize backlinks from its resources. But note that it is more likely to do this, including right now, if numerous new links appear in a short time, so you should build up these Google stacking-related backlinks over time and not suddenly.
Google Stacking: How To Do It
Following these steps will help you work toward effectively Google stacking.
Brainstorm Keywords
You should brainstorm a few keywords that are related to the content of your website. Around four should suffice.
As you do this, consider which ones you want to rank highly on Google. Your work nature could be one. For example, if you operate a painting business, "painting" and "painters" could be utilized, or you could be more specific, such as "interior painting." Regardless, you can also include a localization element, such as "painters in Chicago."
Repeat the following steps for each keyword you come up with.
Create a Google Account
You want to create a new Google account so that this one will be focused on your website and its purpose instead of any Google accounts you may possess. This process initially requires creating a Gmail email address, which you will use to access your Google Drive Stack and engage in link building.
Create a Google Drive Folder and Several Subfolders
Once you have your new Google account, go to your Google Drive and start to create a new folder. Title it with your primary keyword and, if desired, your company's name. You should also share it, which you can do by clicking the "Share" option to the right and changing where it says "Restricted" to "Anyone with the link." This step allows anyone with the link to access it, and Google will also start indexing it.
Also, click "Copy link" to have the text of that link readily available for future use.
Then create subfolders that are also named after keywords that you came up with and, if you would like, your organization, and follow the steps detailed above for those. To create a subfolder, enter the main folder and click its name at the top and "New folder.
Utilize Google Assets
At this point, you want to start on the nitty-gritty work of connecting Google assets to your website through backlinks that have been posted there. Consider at least five for each of the created folders and subfolders. Note that you should keep the exact wording – e.g., "interior painters in San Diego" – for each asset. Once each step is completed, put the asset into that folder or subfolder.This is where the options that are listed in the "What Is Google Stacking?" section above come into play. Utilize some of those or others when completing this extensive step.
Remember how essential it is that the content you create here is high-quality. You should not view this step as posting something simple and easy and then you are done with it. At a minimum, consider 1,500+ words of text for each that is optimized for that keyword as well as being interesting and detailed. Also, refrain from spamming your keywords.In other words, you want this content to be something you would be comfortable with on your website. That is because you wish to avoid customers and prospective customers associating poor content with your company, and you want Google to discover good quality when it analyzes it. The latter instance could decrease much of the good that can come from engaging in this SEO strategy.
Remember also to include basic information about your local business, such as its name, physical address, and phone number. The top is often the best place for this, but it depends. Note that because this helps connect these entities, you should include it written in the same way each time. For example, do not list "(415) 555-1212" as your phone number in one place and "415.555.1212" elsewhere, and avoid listing an address as "123 Main St." in one place and as "123 Main Street" somewhere else.
When including backlinks, incorporate them into the contextual text if possible. Make sure to publish each of these to the web.
Also, connect these properties as best as you can. In other words, do not just have the contents of your Google Drive folder and subfolders direct people to your website through backlinks. They should encourage them to seek your content elsewhere within your folder and subfolders. For example, a My Maps document could be mentioned in the description of a YouTube video.
Remember to use Google Sites to create a second website for this purpose. If you do this, include sections such as "About Us" and "Terms of Use" to help improve its professional appearance. Of course, you should put only some of the time and care into this that you do into your main non-Google Sites website, but it should still consist of quality and provide engaging, accurate information for visitors and Google.
Note that if you use Google Sites multiple times, such as for different keywords, the creations should be noticeably different from each other regarding their content and design.
Remember Old-Fashioned Backlink Building
Remember to take advantage of other ways of building your collection of backlinks. Simply put, you should think of Google stacking as something to do in addition to other options, such as promoting your brand through social media, creating relevant and high-quality content for your main website, and reaching out to others with offers of engaging in activities such as guest writing in exchange for backlinks.
Conclusion
Consider using Google stacking if you want to improve your standing with Google SERPs, increase the number and quality of your backlinks in Google's eyes and improve those results. When done right, this can be a powerful tool to use as you aim to increase your website's visitor numbers and, ultimately, experience a powerfully beneficial effect on the growth of your business.
If you want to rank high in Google but need help with how to do it, working with the best SEO experts is more important than ever. SEONorth offers local SEO services for all levels, from on-page optimization to backlinks and overall strategy.
Give your business more control over where it appears on the search engine results pages (SERPs). We create these stacks manually using quality content, keyword optimization, and advanced stacking strategies to leverage Google's credibility or authority. In addition to ranking, this allows you to harness their power to generate powerful link juice that improves your site's online visibility!
Contact SEO North now to get started!
FAQ
What is Google entity stacking?

What is Google Map stacking?
---
Published on: 2023-03-30
Updated on: 2023-07-12