Most real estate agents are bogged down with unqualified prospects, unsuccessful cold calling, and long personal meetings. Thankfully, the online space offers an alternative to these traditional client acquisition channels by enabling you to automatically get clients coming to you on their own initiative. Today's homebuyers prefer to conduct online searches to find real estate agents. The key to acquiring clients is to achieve prominent visibility on search engines while having an impressive online image that makes sellers want to choose you.
An example of a clients site (Real Estate Website) that took off with SEO optimization from SEO North:

1. Start With an SEO Audit
The only way to know how to improve your SEO is first to understand what areas need improvement. Start by conducting an SEO audit to discover where your traffic is currently coming from and where conversions are failing to happen.
Make sure that you have a sitemap and that redirects are correctly configured. Test your website's page speed to ensure that it is not taking more than two seconds for your content to load. Study your link profile to understand what types of additional links you might need to get the prominent rankings you deserve.
2. Implement On-Page SEO
Before you invest in creating content and building links, you should start with an excellent website that meets Google's requirements. If your website is loading too slowly, reduce the size of images and files that have to be downloaded. Design your website to be easy to navigate by reducing clutter and placing the most popular menu items in prominent locations. Remove any broken links on your pages, and set up redirects whenever you modify or remove a URL. You will have to make many changes to do on-page SEO properly, but the only way to receive top search rankings is to put in the effort to complete the full range of website improvements that Google demands.
3. Improve Your Existing Content
Many realtors can start with the content they already have when doing SEO. Instead of creating new content from scratch, you can add to your existing content to make it rank better.
Start by going through your existing content to look for bad grammar, poor formatting, and copied content. Next, add internal links within the body of every article on your website. If you are not already using images, visualize your content by adding high-quality pictures to every article. Improving your existing content can significantly increase your rankings and get more traffic to your website with less investment.
4. Use Social Media Right
As a realtor, your role is to work directly with clients. Facilitate new clients' acquisition by making yourself reachable by getting active on your clients' social media channels. Facebook, Instagram, Twitter, and other social media websites can be an essential source of lead generation for realtors. Of course, you will need to respond to the messages you receive on these channels, so install each social media app on your phone to get notifications whenever you get a new inquiry.
In the process of building your presence on social media, you will generate activity that tells Google you are active, serious, and a thought leader. Consequently, your entire digital presence will become more visible on Google.
5. Build a Strong Review Base
Google considers customer reviews crucial for local businesses. Additionally, research shows that reviews influence at least 67 percent of consumers' opinions, so having excellent reviews substantially increases your odds of getting a call when you appear on results pages.
Since today's consumers place a strong emphasis on customer reviews, Google has adapted by making customer reviews a significant factor in its ranking algorithm. Take steps to increase the volume and quality of reviews that you have online. Ask satisfied customers to give you an online review, and make it easy to review your company by passing out business cards linking to a primary review website.
6. Create and Optimize Your Google My Business Listing
Another important way to increase calls as a realtor is to optimize your Google My Business listing. Google My Business listings show detailed information about your business when people search for specific terms to your real estate agency, such as your company name or the name of certain people at your firm in a professional context. Thankfully, Google has simplified the process of setting up a My Business listing, so you can usually finish the entire process on your own with only a couple of hours of effort.
7. Get Listed in Major Directories
Getting listed properly in the right directories is essential in local SEO. When you build a strong portfolio of directory listings, you will get more traffic because Google will perceive your business as more serious and established. As a realtor, you should make a directory listing on the following platforms:
Zillow
Trulia
Realtor.com
Redfin
Better Business Bureau
Yelp
Manta
Yellow Pages
8. Create Niche Content
Once your website is ready to rank, creating unique content should become your primary focus. Avoid trying to outrank huge national websites that will always have more resources for SEO than you. Instead, focus on the local niche that you know best. Create content that includes information specific to your local markets, such as location names, street names, and names of local stores.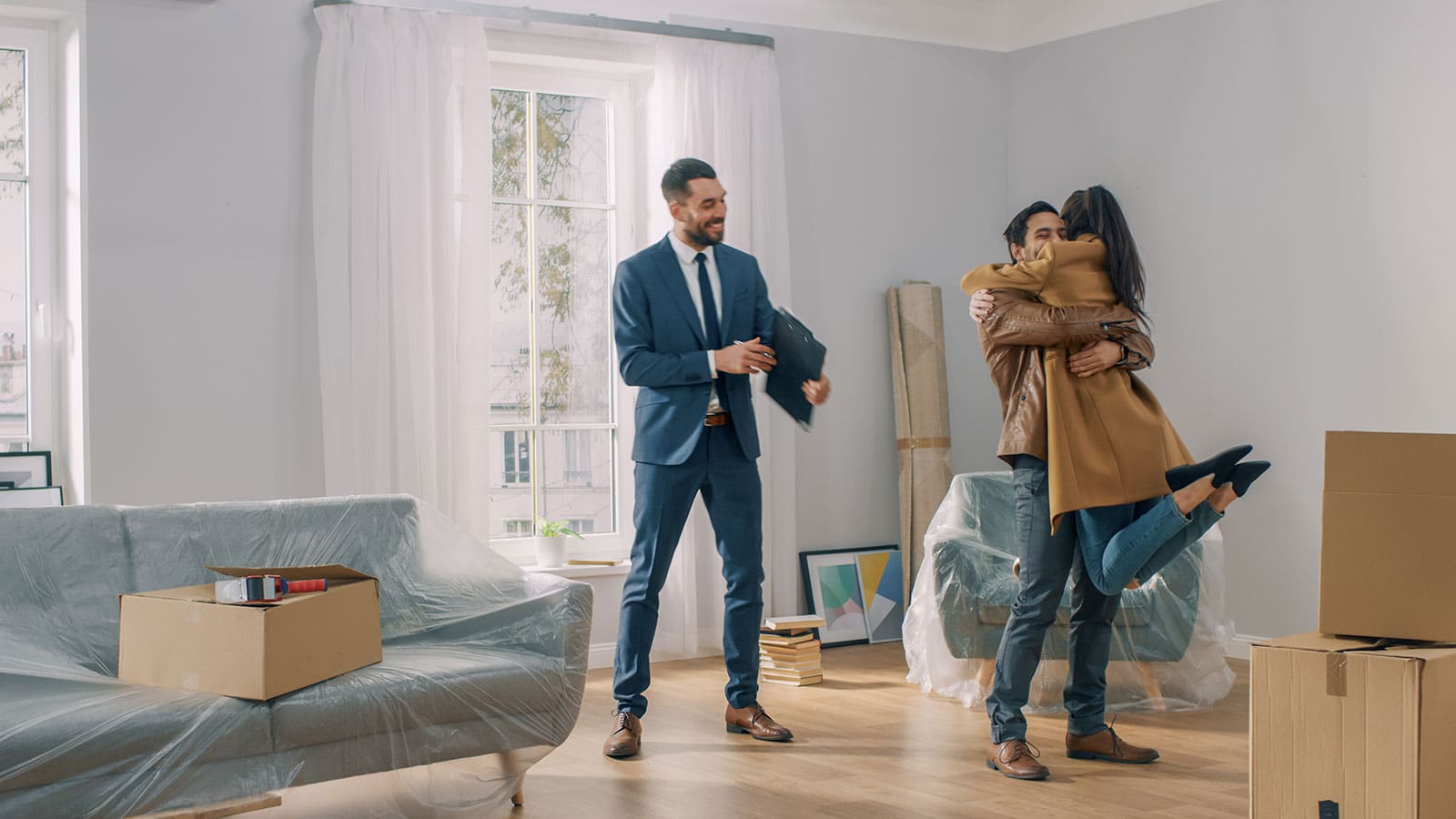 Additionally, make your content useful to people in your local audience who are searching for a new home. For instance, if there is a popular development in your area, consider writing an article like "7 Insights for Buyers in Paradise Homes." You are unlikely to get any significant competition if only a couple dozen people a month search for that topic. Still, the people searching for this term could be so qualified that you could land a couple of clients a month just from this one article alone.
9. Use a Consistent Name, Address, and Phone Number
Google has recently updated its algorithm to favor local businesses that use a consistent name, address, and phone number. SEO experts use the term N-A-P to refer to the name, address, and phone number requirement that Google has emphasized.
If you want to keep top rankings sustainably, you will need to update your N-A-P across all channels. Consistent directory listings are especially important because many less serious businesses have many different addresses and phone numbers listed across various channels online. Ensure that you find your old logins for directory accounts and update your listings as much as possible. Additionally, upgrade to a reliable phone provider so that you can use the same number permanently to avoid a ranking penalty.
10. Add Schema Markup
Schema markup helps Google to understand the meaning of specific elements on a page, such as:
RealEstateAgent
RentAction
Residence
PostalAddress
When you use schema markup properly, Google will change how your business appears on results pages. Studies have shown that companies with properly optimized schema markup get 25 percent more clicks from results pages.
Succeeding at SEO as a Real Estate Agent
As a realtor, it is crucial to perceive the process of improving your search engine visibility as a long-term process. Google can take months to add new content into its index, and getting that content to rank prominently can take even longer. However, remember that your competitors face the same challenges when attempting to build an online presence. The key to succeeding at SEO is to stay persistent and never give up. As long as you continue to improve your digital presence and keep building great content, you will eventually obtain top rankings that will bring in more clients than you can manage on autopilot.
Contact Us
Let SEO North help you get better ROI and beat our your competitors in Local SEO.
---
Published on: 2020-10-13
Updated on: 2021-01-06
---
Isaac Adams-Hands is an SEO Director, Full Stack Developer, and InfoSec enthusiast. He received his Bachelor's Degree from the University of Western Sydney before joining various marketing positions in search portals, higher education, and addiction recovery marketing agencies.
---