If you're like most Internet users, chances are you've landed on Yelp, Zillow, Tripadvisor, and other aggregate sites a million times. Within each site, you'll find thousands of content pages that always seem to sit at the top of super-specific search results. They optimize landing pages using metadata on a comprehensive and large scale.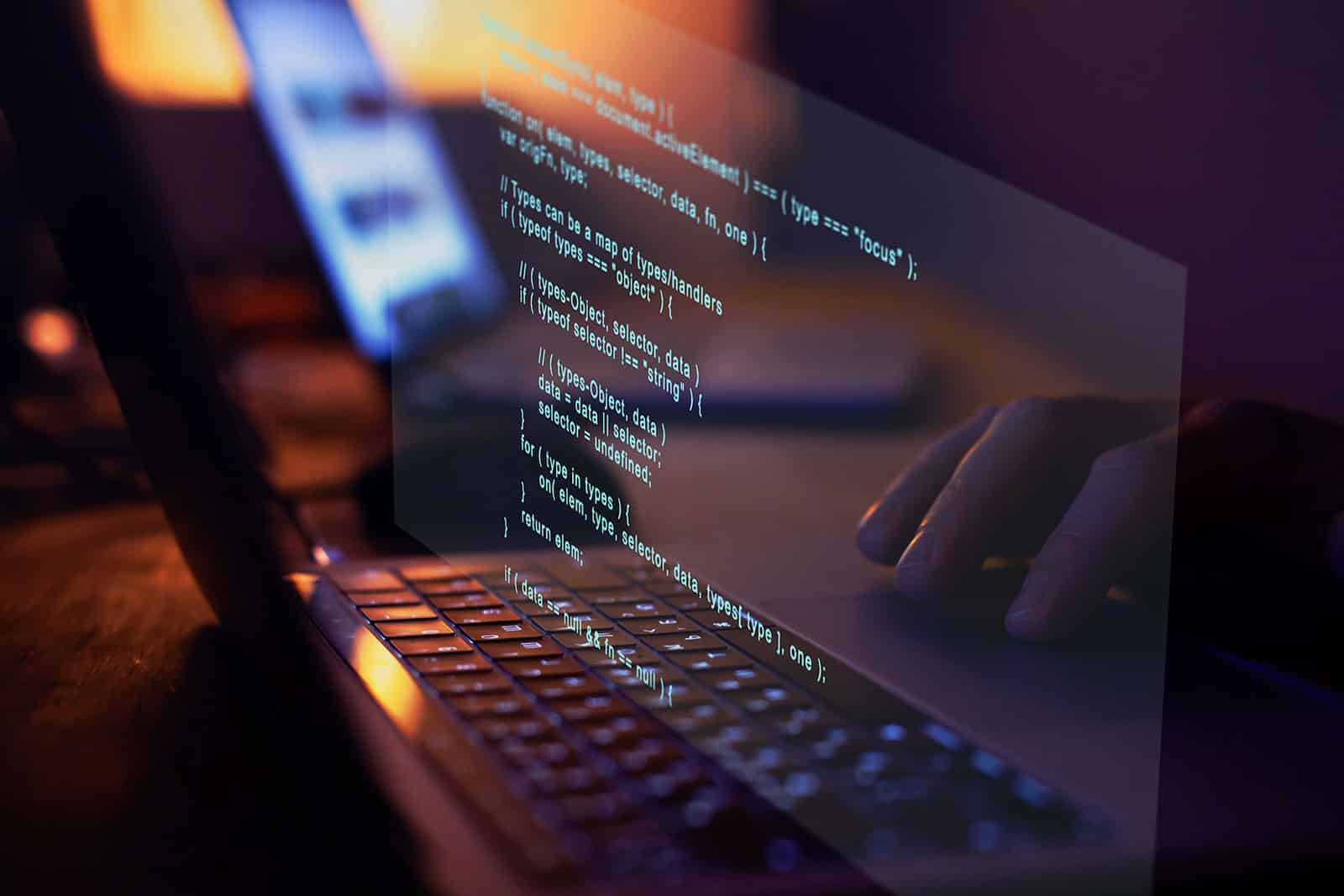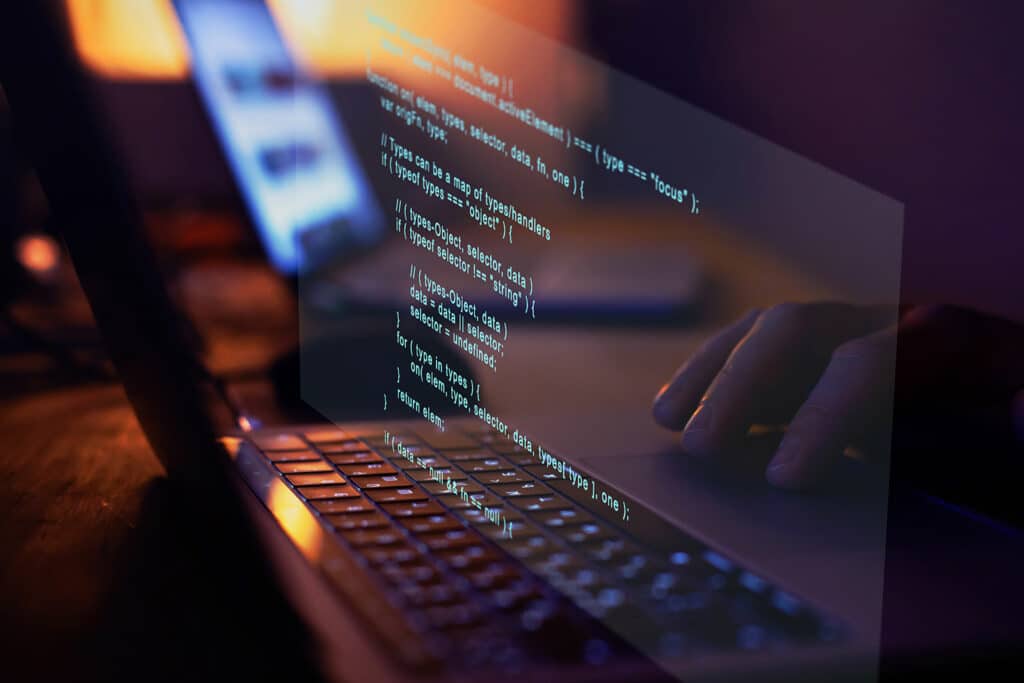 Have you ever wondered why? The answer is simple: it gets results. This practice is known as programmatic SEO and has become common in digital marketing.
In fact, according to Mary Meeker, who many refer to as the "Queen of the Internet," programmatic marketing in both advertising and SEO will affect and shape the future of the digital marketing landscape.
That said, what exactly is programmatic SEO? What's it all about, and how does it work?
Planning and implementing an effective SEO strategy with extensive keyword research and hundreds or even thousands of landing pages is no easy task. Still, the good news is it's not impossible. While other articles make it look complex, it can be pretty easy to do with the right help.
In this article, we'll dive headfirst into programmatic SEO and learn what it's all about, how to do it, the best strategies for creating landing pages at scale, and more.
If you're ready, let's jump right in!
What is Programmatic SEO?
It sounds complex, but the concept of programmatic SEO, while relatively new, is easy to grasp. It involves using code to create landing pages on a larger scale or the creation of web pages, but at scale. By employing programmatic SEO, you're developing hyper-targeted pages to create a much wider net of search traffic.
For instance, by creating hundreds of pages for the "best hotels in Las Vegas" or any other city, companies like TripAdvisor can get in front of everyone searching for anything related to Las Vegas and travel.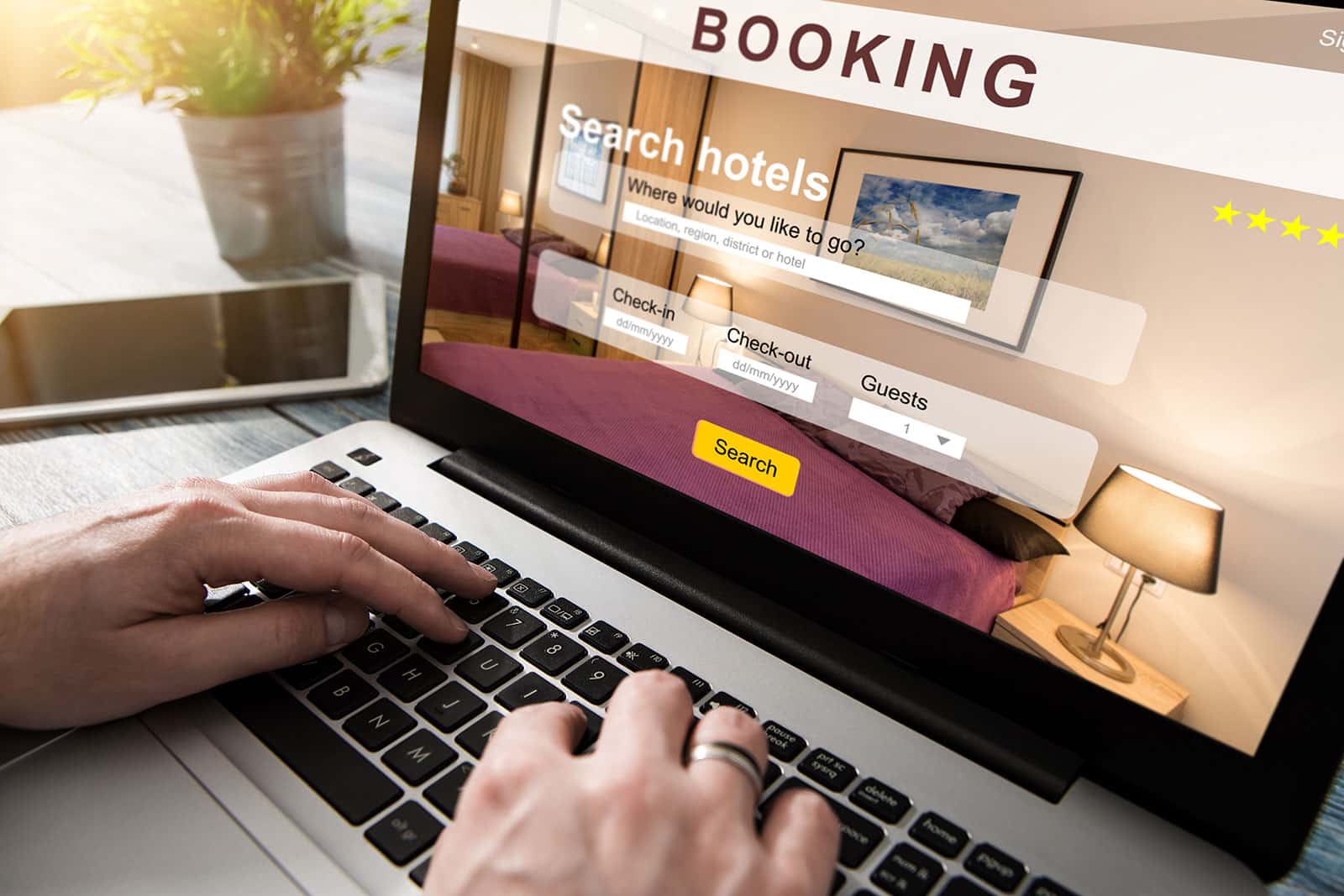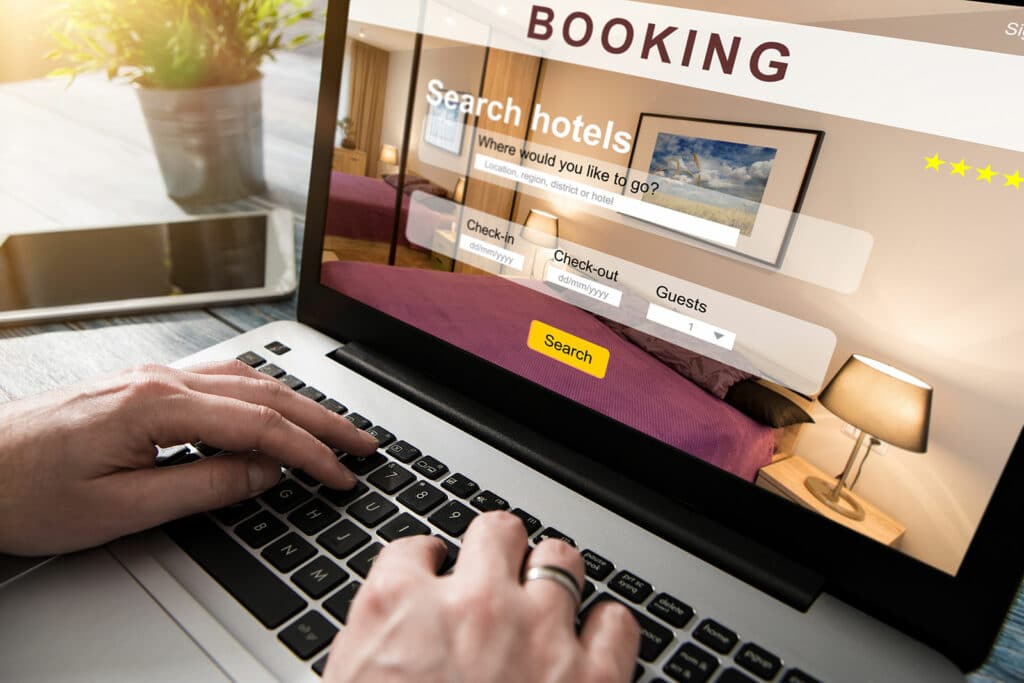 Sounds crazy, right? Well, guess what? They have thousands of these pages for every city in the entire world. If someone searches for "top things to do" or "where to stay" in any city, Tripadvisor and their programmatic SEO model will always be at or near the top of the results.
Why Do All of This?
Tripadvisor and other aggregator sites know tons and tons of Internet users, which is pretty much everybody, is searching for these keywords. Thousands of landing pages must be created to reach as many of these users as possible.
While 10x content is a hot topic in the SEO community, programmatic SEO bypasses the slow optimization process. Once again, it's all about quantity, not quality; guess what you need to create many landing pages – a ton of keywords.
Now that we know a little about programmatic SEO, let's move on to doing it. It all starts with keyword research.
Find TONS of Keywords
SEO and keyword research already go hand-in-hand, but with programmatic SEO, the practice is modified to a much larger scale. Believe it or not; however, the process can be done in just three steps.
Step One – Find Your Head Terms
Programmatic SEO involves what we in the industry call head terms, which are the general categories you are trying to rank for.
Some of the head terms used by today's most visited websites include:
• Walmart – groceries, lawn and garden, electronics
• Yelp – gyms, restaurants, hair salons
• Tripadvisor – hotels, restaurants, things to do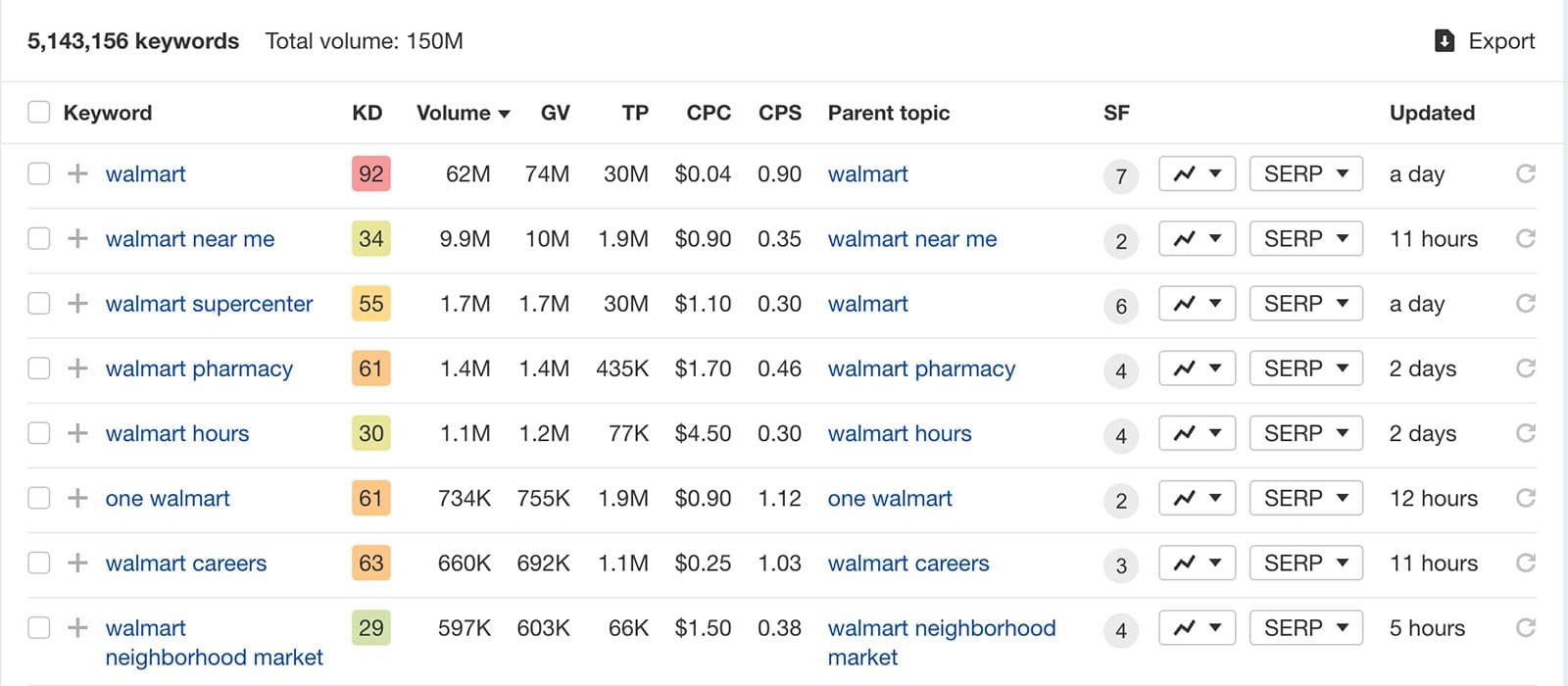 Once you've discovered a few head terms, use ahrefs or another keyword research tool to check their search volume. Head terms typically receive substantial search volume, so they're often searched with modifiers, which we'll get to next.
Step Two – Find Your Modifiers
In most cases, your head terms will receive the greatest search volume. However, the real search volume comes when combining the head terms with a modifier. You can use the same tool, ahrefs, to check the search volume of your modifiers.
With programmatic SEO, two types of modifiers are used: primary modifiers and secondary modifiers (aka Hub and Spoke).
While primary modifiers open up an entirely new category, secondary modifiers are used to describe or modify the head term. They can also modify the primary modifier.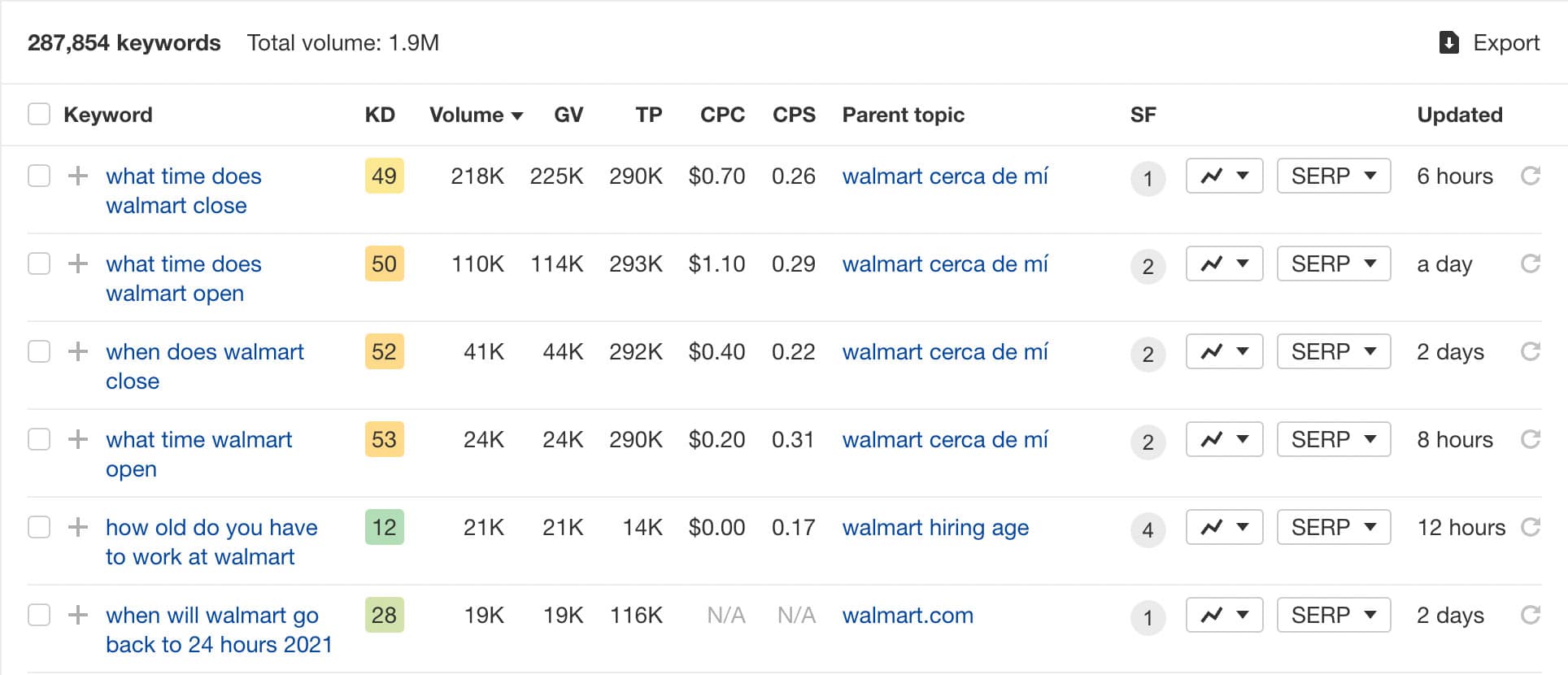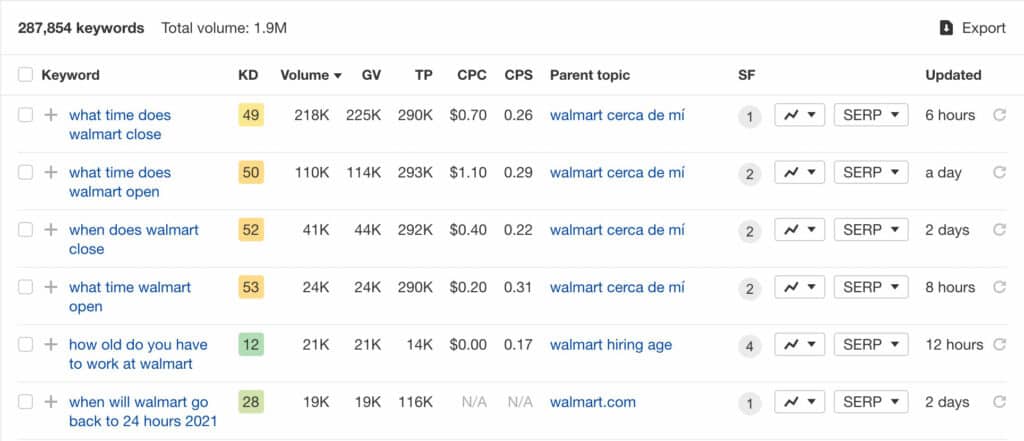 For example, if your head term is restaurants, some primary modifiers could be:
• Japanese restaurant
• Indian cuisine
• Chinese food
• Barbecue
Meanwhile, secondary modifiers could be:
• Cheap restaurants
• Vegan restaurants
• Restaurants near me
Pro Tip: If your business targets local searchers, your modifiers should include the head term and the location.
Step Three – Compile Them All Into a List
For the last step, you will need to compile all of the primary and secondary modifiers you identified with keywordinsights.ai into a big, long list.
Many experts recommend using Python for coding and organizing keywords. However, there's no need to write Python scripts.
I've been using keywordinsights.ai to group keywords; it works great! It's easier to do an Ahrefs search for something like "drug rehab" and then get every matching term. You can then add it to keyword insights and find what pages you need to create using the hub/spoke model.


All that said, you can use whatever coding software you prefer, as they all produce the same outcome. Coding the page is not the hard part; your engineering team can surely create the template and design you would want through their expertise. Just make sure to organize all of your head terms and modifiers into another program for a backup copy. Google Sheets works great for this.
How Many Keywords Do You Need?
Thousands of keywords may seem a bit extreme, but it's perfectly normal for programmatic SEO. The good news is you don't always need 100,000 keywords, programmatic SEO pages focus on long-tail keywords with a low monthly search volume. Sometimes, just a few thousand will provide good enough insights and traffic.
Perform a Search Results Competitive Analysis at Scale
With your keywords compiled, it's time to learn a little about your competitors who are also going for the keywords you're targeting.
You can search Google for your targeted keywords to see who your main competitors are. Typically, you'll only want to analyze the top few results as these often have the most keywords.
For example, for the keyword "travel," the top competitors are Expedia, Travelocity, and Google.
You can then use a keyword tool to search their domains and determine how many keywords each competitor has. While you're at it, keep an eye out for common UX patterns and tools they're using for title tags and their backlinks.
I suggest using tools like Ahrefs, Frase.io, or even the SurferSEO SERP Analyzer to gain invaluable insights into your competitors and see exactly how they're executing and scaling their programmatic SEO.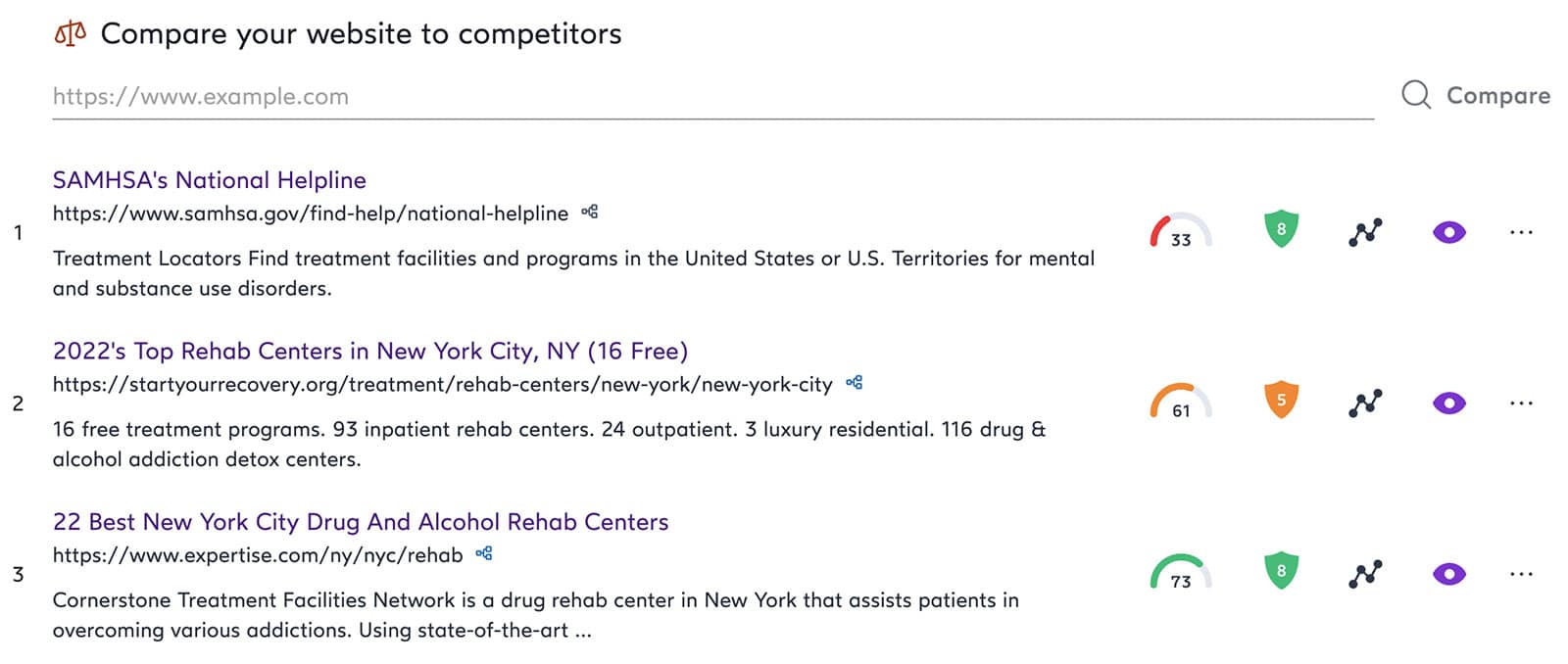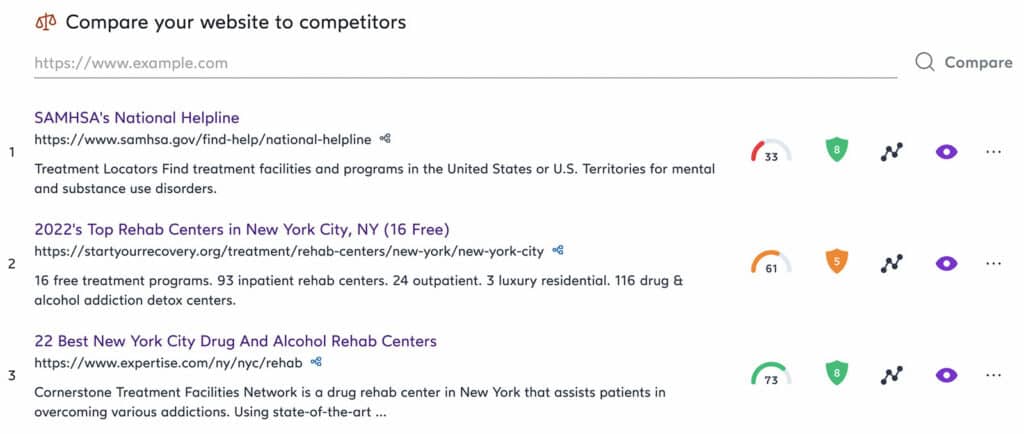 Create Landing Pages at Scale
You have now found your head terms and modifier keywords at scale and completed your competition analysis. The next step is creating your landing pages, which is a critical component of programmatic SEO.
How can you create thousands of different targeted landing pages, you ask? Don't panic, first; you need a solid landing page creator.
Some like Webflow, but I'm a fan of WordPress. You can easily make a ton of pages using the BulkPress WP Plugin.
With that squared away, it's time to create.
Create Pages Around Search Intent
For most, this is the point where programmatic SEO starts getting real. Fortunately, you don't have to create a unique landing page for each of your 100,000+ keywords. Since people have different goals or intents when using search results, the best strategy is to create pages based on the data keywordinsights.ai identifies and some hands-on manual keyword research and search intent interpretation.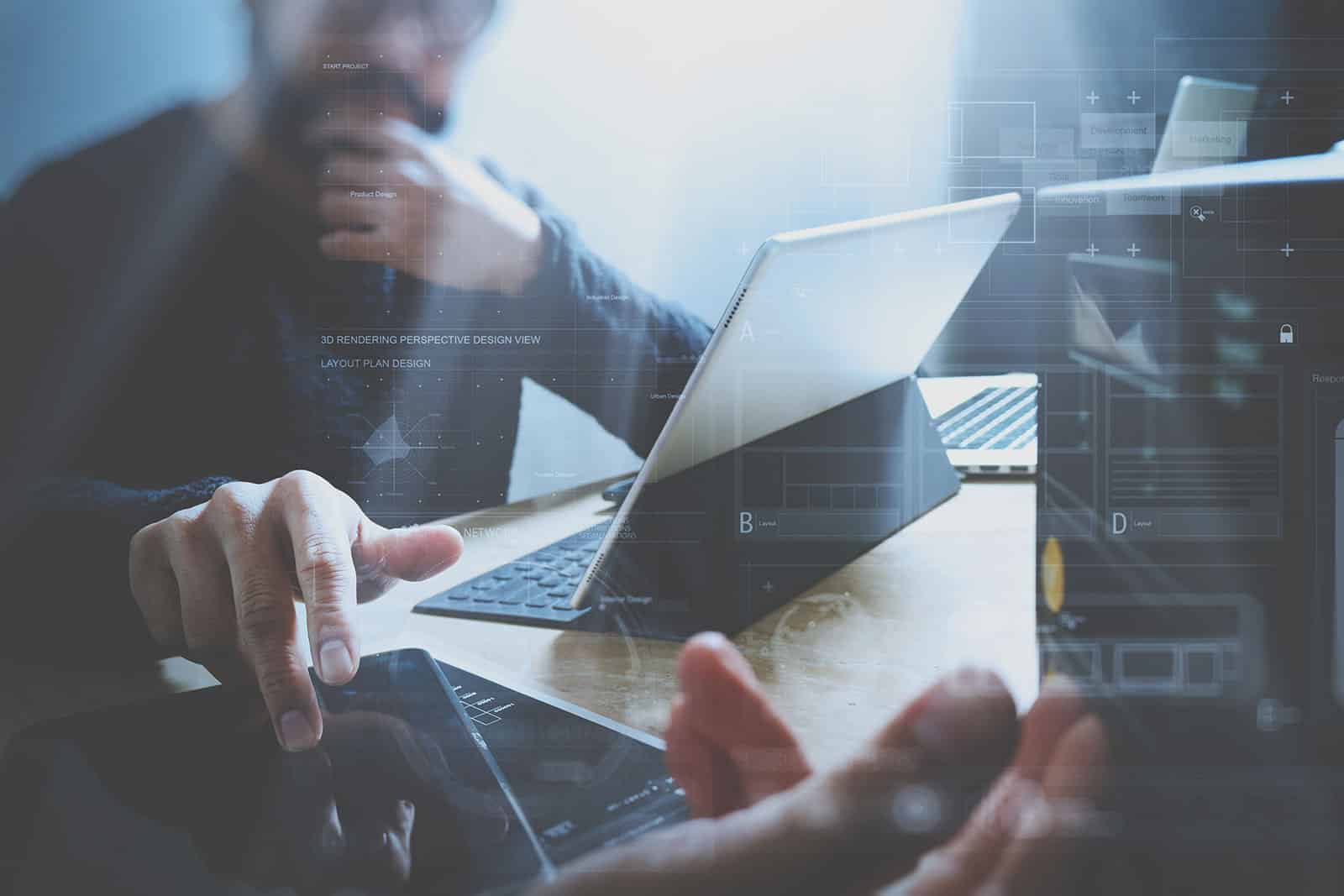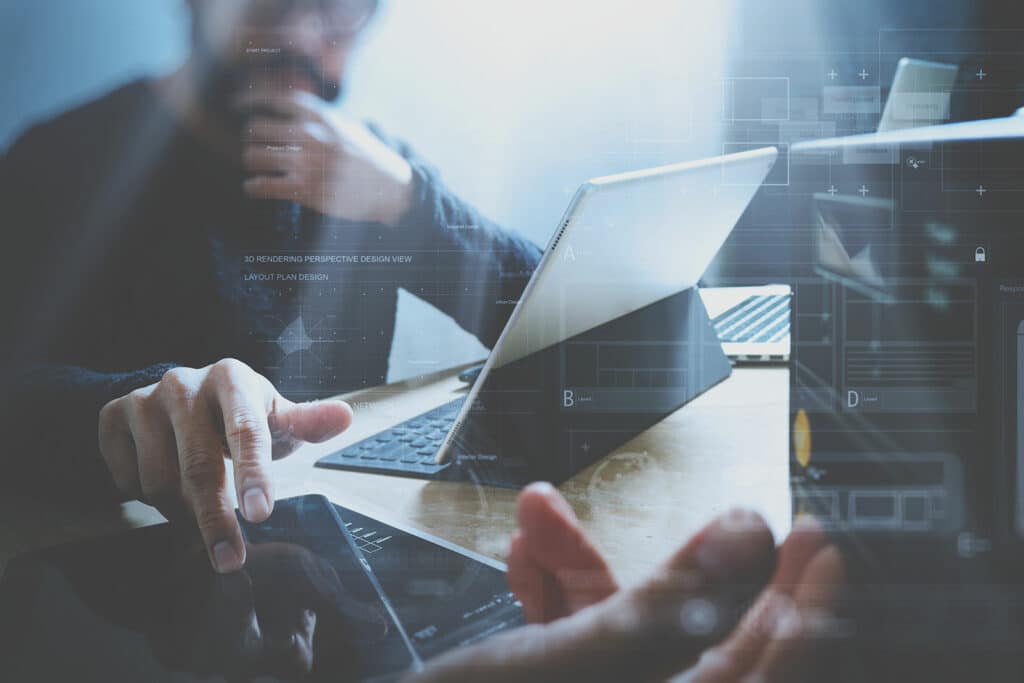 When creating pages around search intent, you need to perform some research to discern what Google considers the search intent of each keyword to be. In addition to scanning the SERPs to see which terms keywords are ranking for, you can also check the "Searches related to" section at the bottom of each search page.
Sometimes, certain words are highlighted by Google in bold. If you see this, it's a good indicator that the keyword is one worth creating a landing page for.
Although Google's algorithms aren't 100 percent accurate all of the time, it's better than trying to guess user search intent yourself.
While this added research can take some time, it's worth it. However, you'll still have plenty of landing pages to create, even if you only make them per search intent.
Strategies for Creating Landing Pages at Scale
With programmatic SEO, every landing page typically includes the same elements, such as pictures, maps, reviews, lists, menus, price sheets, etc. They also typically use the same layout and design.
However, each page must also be unique and feature different information, images, etc., which is where it gets interesting. The best way to make unique landing pages on a large scale is to look at other companies' strategies.
Community Model
Redditt, Pinterest, Quora, Stack Overflow, and other well-known communities use this model for treasure troves of unique landing page content. Within each, there are thousands of forums answering every imaginable question.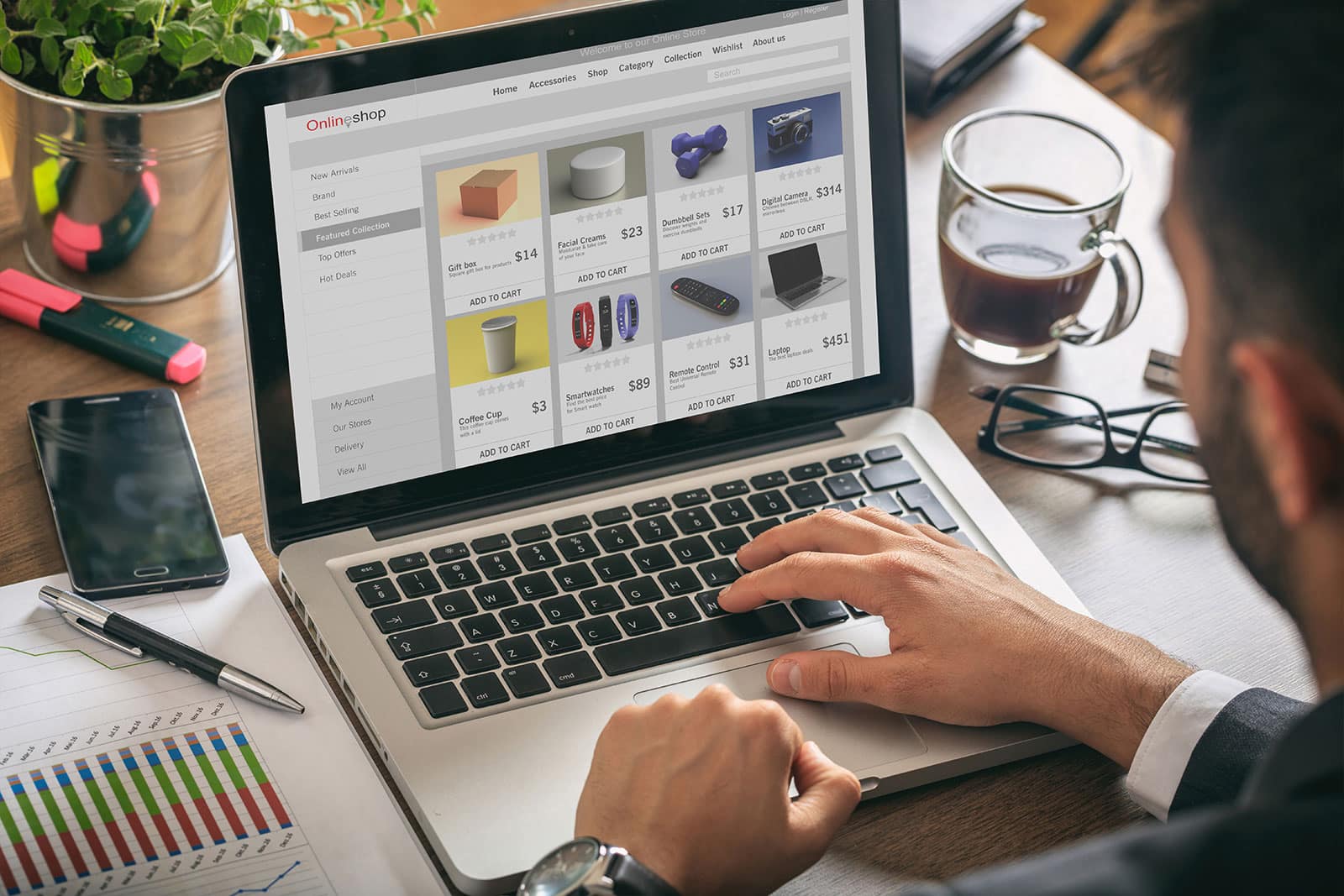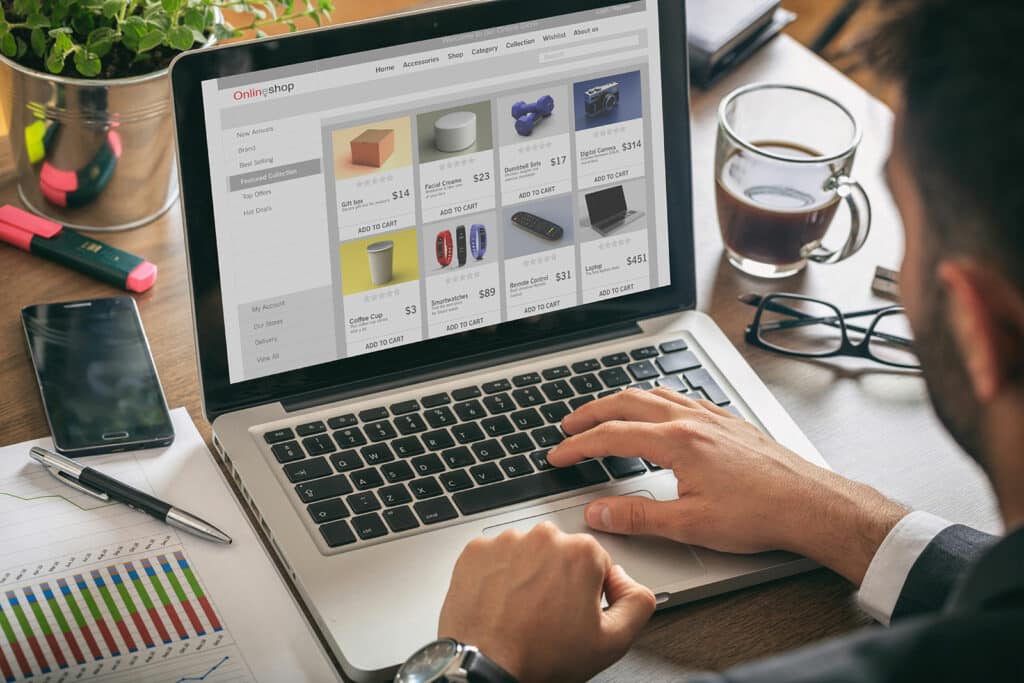 E-Commerce Model
Many e-commerce product pages feature the same general information, and the unique user-generated content in the review section is a goldmine. Amazon, Etsy, Wayfair, and many more e-commerce stores use this programmatic SEO landing page strategy.
Dual-Sided Marketplace Model
A dual-sided marketplace is a well-known way of executing programmatic SEO because the vendors create all of the content, including the listings, product descriptions, images, Q&A, ad more. Plus, you also have customers leaving reviews and generating unique content on each and every page.
Avoid Doorway Pages
Google isn't fond of doorway pages. According to the search giant, doorway pages are any "sites or pages created to rank highly for specific search queries."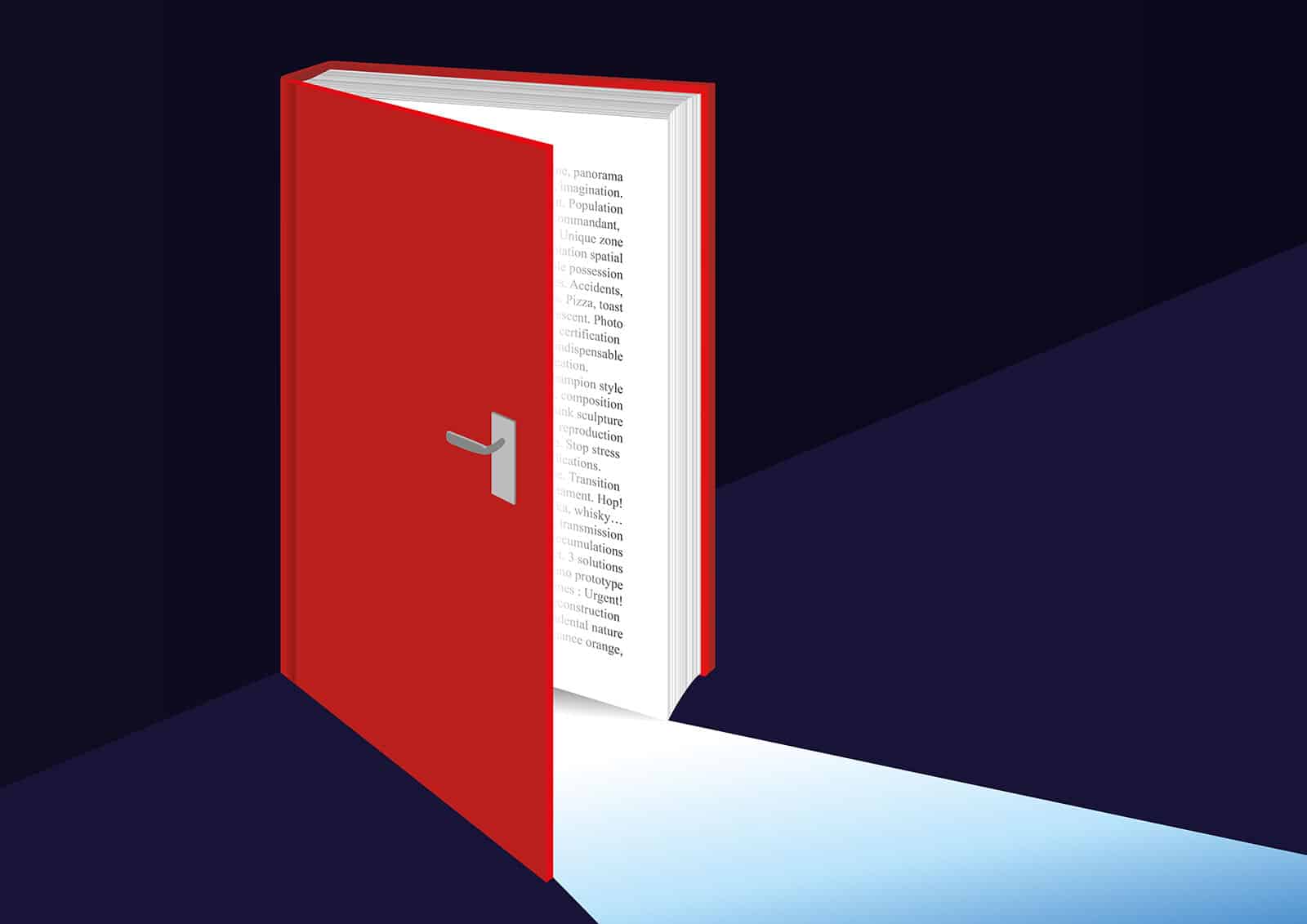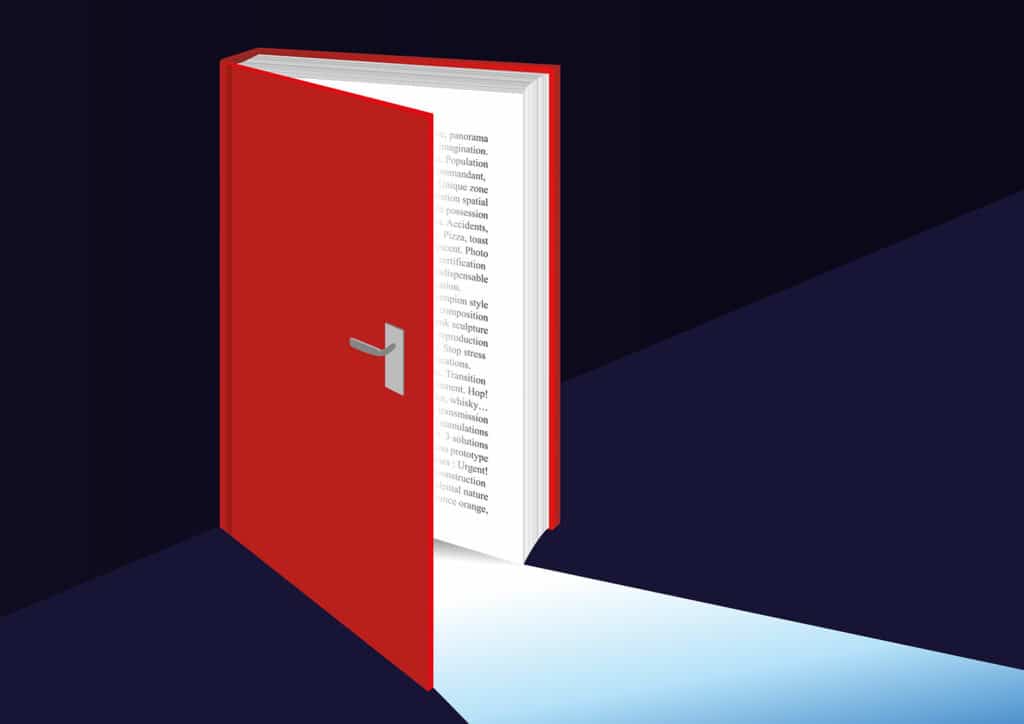 However, Google only forbids link building, not considered "useful content." That's why the point of this article was for you to learn how to grow at scale while still providing a valuable service to visitors. Google will only punish you if there's no real valid reason for your content to exist.
Conclusion
As you can see, programmatic SEO is no Sunday stroll. However, when broken down step by step, it doesn't have to seem like you're tackling Mt. Everest either. If you're ready to publish content at scale and storm the floodgates with organic traffic, then programmatic SEO should play a significant role in your overall marketing strategy.
FAQ
---
Published on: 2022-05-03
Updated on: 2023-03-14