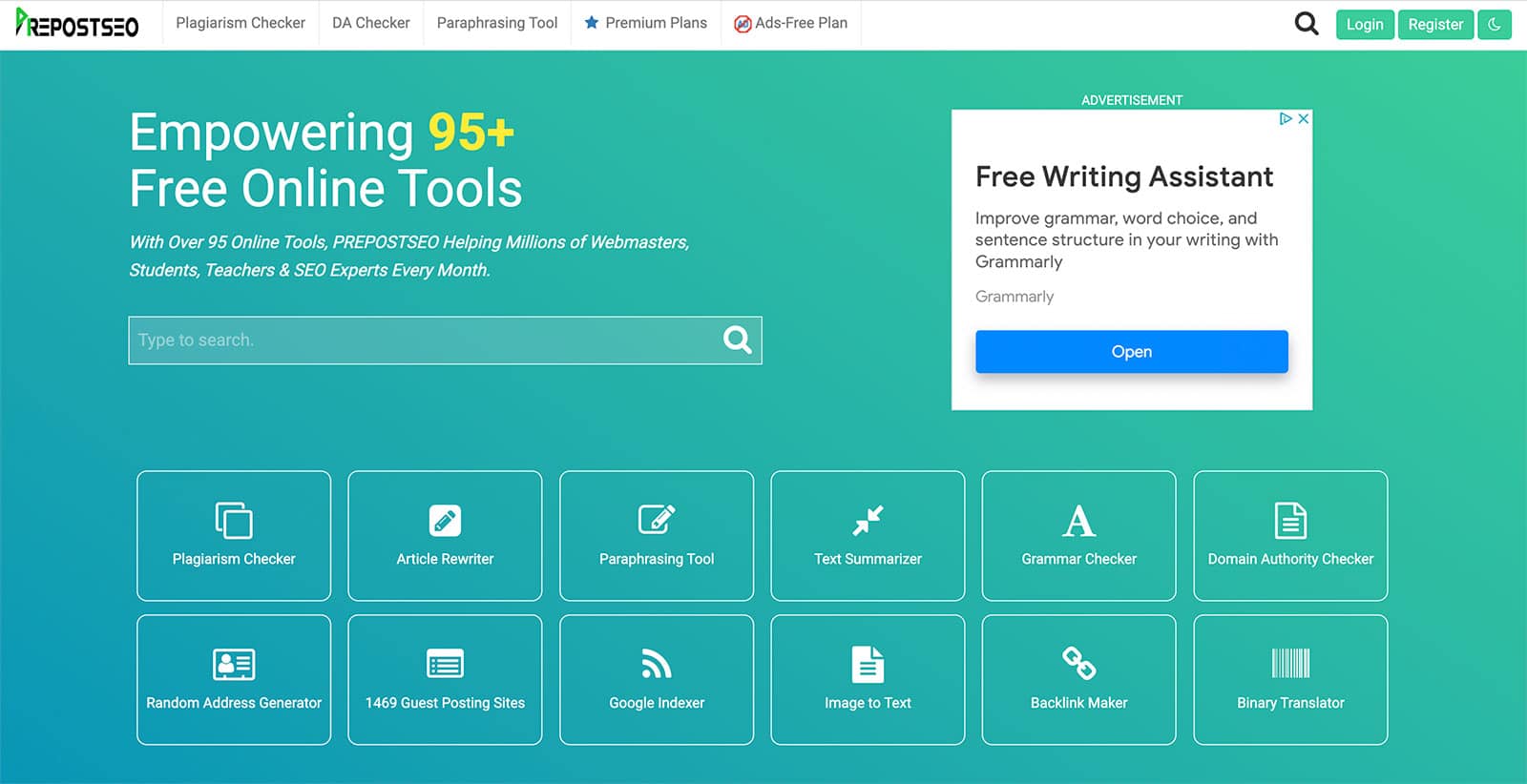 Is PrePostSEO Worth the Money? You need your brand to reach a broad audience on social media, and a high-quality SEO strategy is a great way to make that possible. Generating good SEO (Search Engine Optimization) content isn't easy, so many companies use modern tools and services to bolster their efforts. PrePostSEO claims to have the best SEO solutions for companies, students, freelancers and writers, but does PrePostSEO live up to its hype? This comprehensive review will help you answer that question by going over the PrePostSEO tools while explaining the benefits and drawbacks of the service as a whole.
PrePostSEO Tools
Google Indexing
Before a page can rank well on Google, the search engine needs to know that the page exists. PrePostSEO will ping Google and other search engines as soon as you enter a URL. In turn, the most popular search engine algorithms will pick up the page right away, and your organization's content will appear in search results soon after.
Plagiarism Checker
Plagiarism doesn't only make your content look unethical and amateurish, but it's also detrimental to your search rankings. PrePostSEO has a convenient tool that claims to check plagiarism and run your content through a database of billions of pages to find copied text. After using the plagiarism tool, you will feel more confident in the originality of your content, and it will be more likely to rank well on various search engines.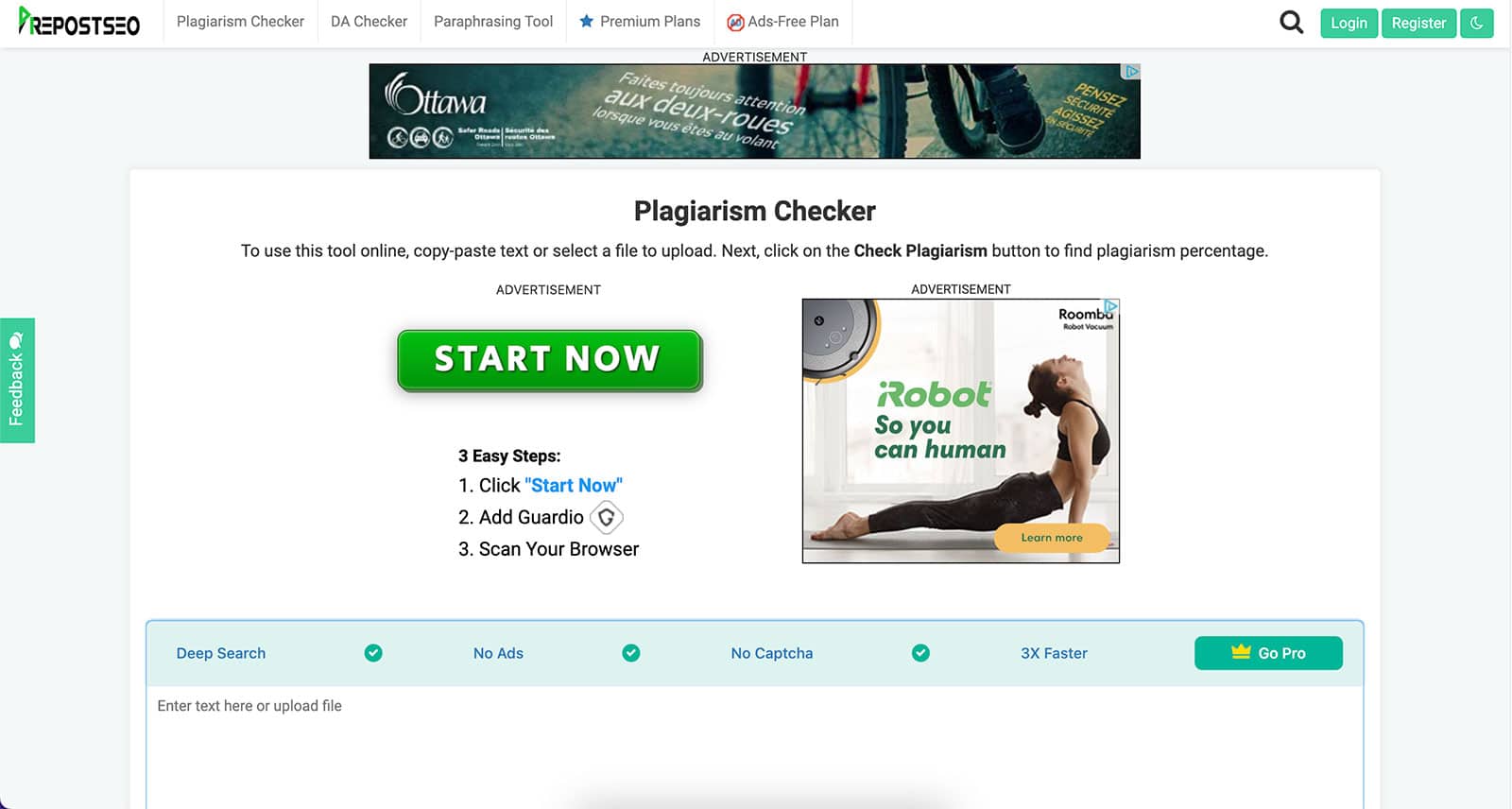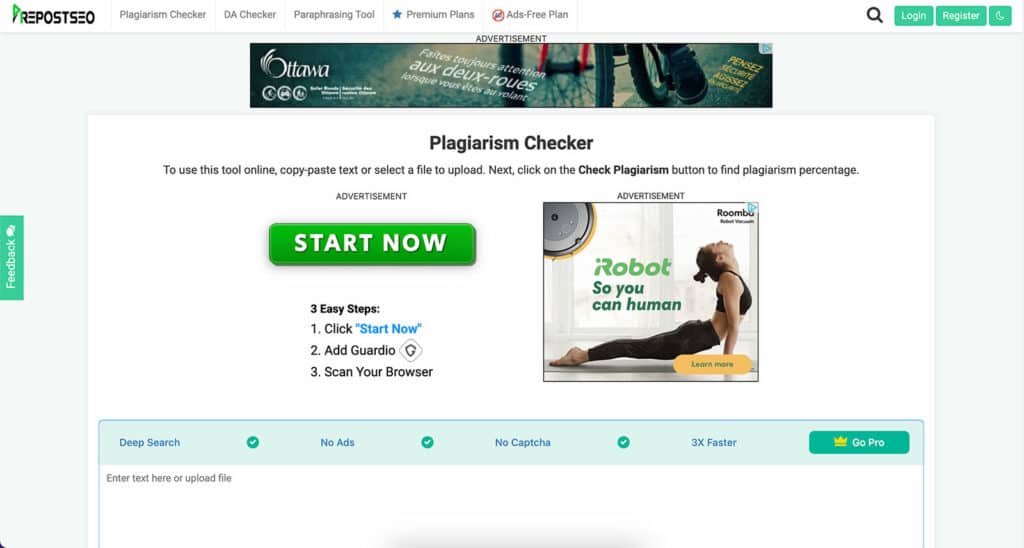 Article Rewriter
Writing new content isn't easy. PrePostSEO's content rewriter can spin content from other pages to make it appear more original. While you shouldn't solely rely on spun content to achieve good search rankings, this handy tool can help your company's copywriters present existing ideas in new and exciting ways.
Text Summarizer
There are only so many hours in a day, and you're busy. Thus, you may not have enough time to meticulously read important articles, journals, and other written works to make informed decisions. The text summarizer can identify the key points in an article and condense it down to its most important parts so that you can quickly take in a ton of information. This is also a good tool if you find that your content is too lengthy or verbose.
Grammar Checker
Nobody wants to read an article with a ton of glaring grammar mistakes. Bad grammar is annoying and can affect readability which will drive people away from your site. On top of that, Google's algorithm tends to punish bad writing. PrePostSEO's grammar checker will ensure that your content flows naturally and looks more professional.
Image to Text
Manually converting images to text can take a ton of time. Luckily, PrePostSEO's text converter can quickly and accurately lift the text from any image, and you can easily copy and paste the text onto your website or anywhere else. This helpful tool can save your company time and money while helping team members efficiently share important information between devices.
High-Authority Guest Blogging Sites
Guest posting is one of the best ways to spread your organization's message across the globe. PrePostSEO has connections with hundreds of high-authority guest blogging sites. This makes it easier than ever for your company to spread unique content across many popular websites. In turn, your company's rankings will improve, and more people will learn about your brand.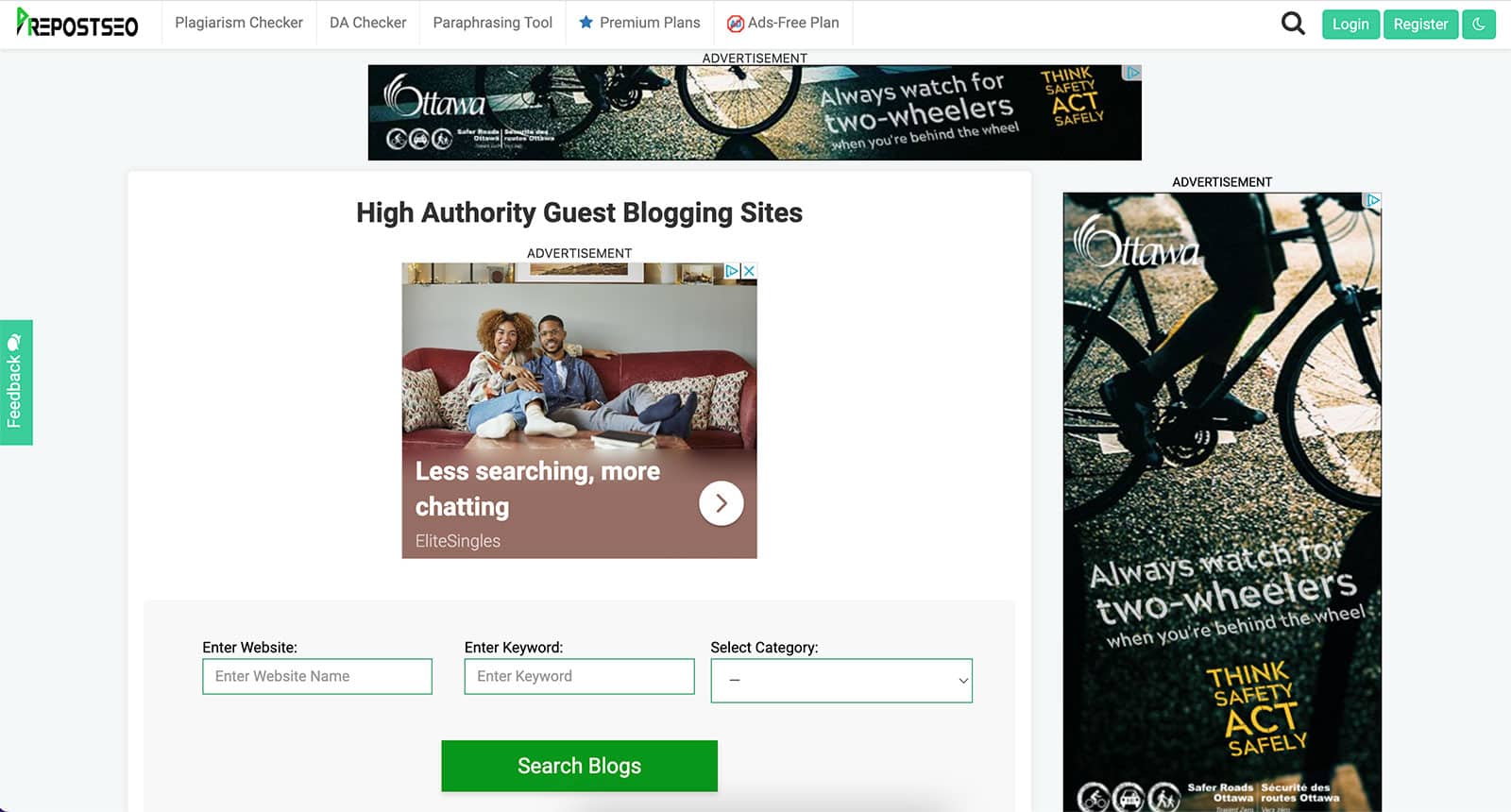 Pros
Multiple Payment Options
Everyone has different needs, and PrePostSEO offers a few subscription plans to account for this. Plans are split between three tiers, and you can pay for the services in each tier annually or monthly. An annual plan costs significantly less than a year's worth of the equivalent monthly plan, so it may be a good deal if you're satisfied with PrePostSEO's tools.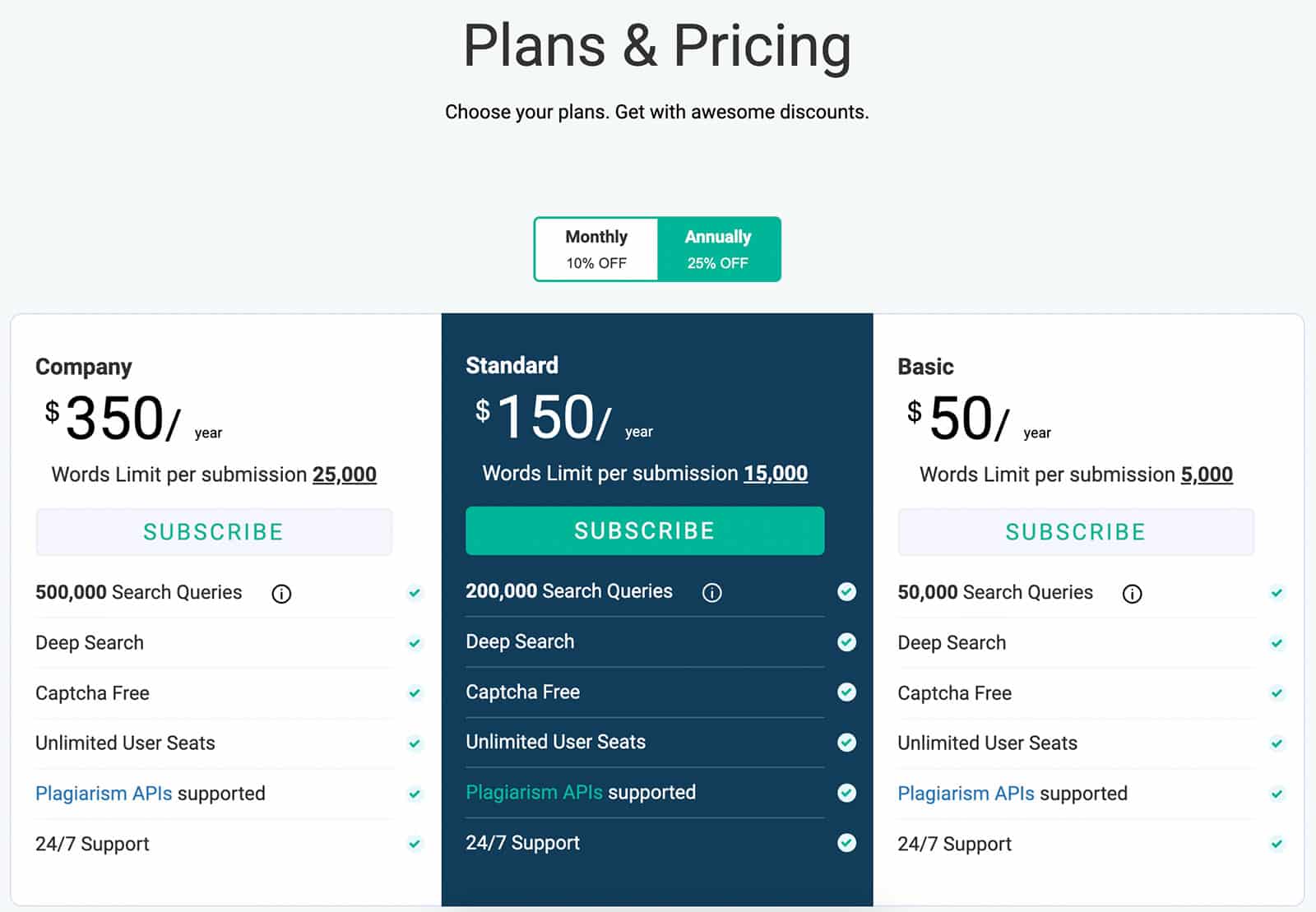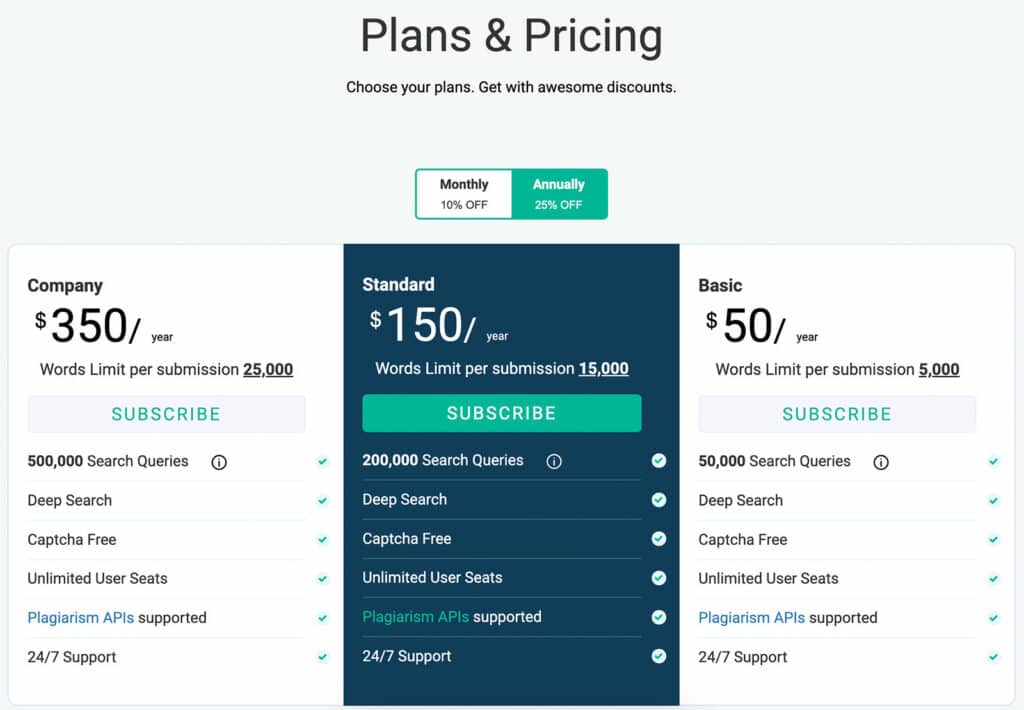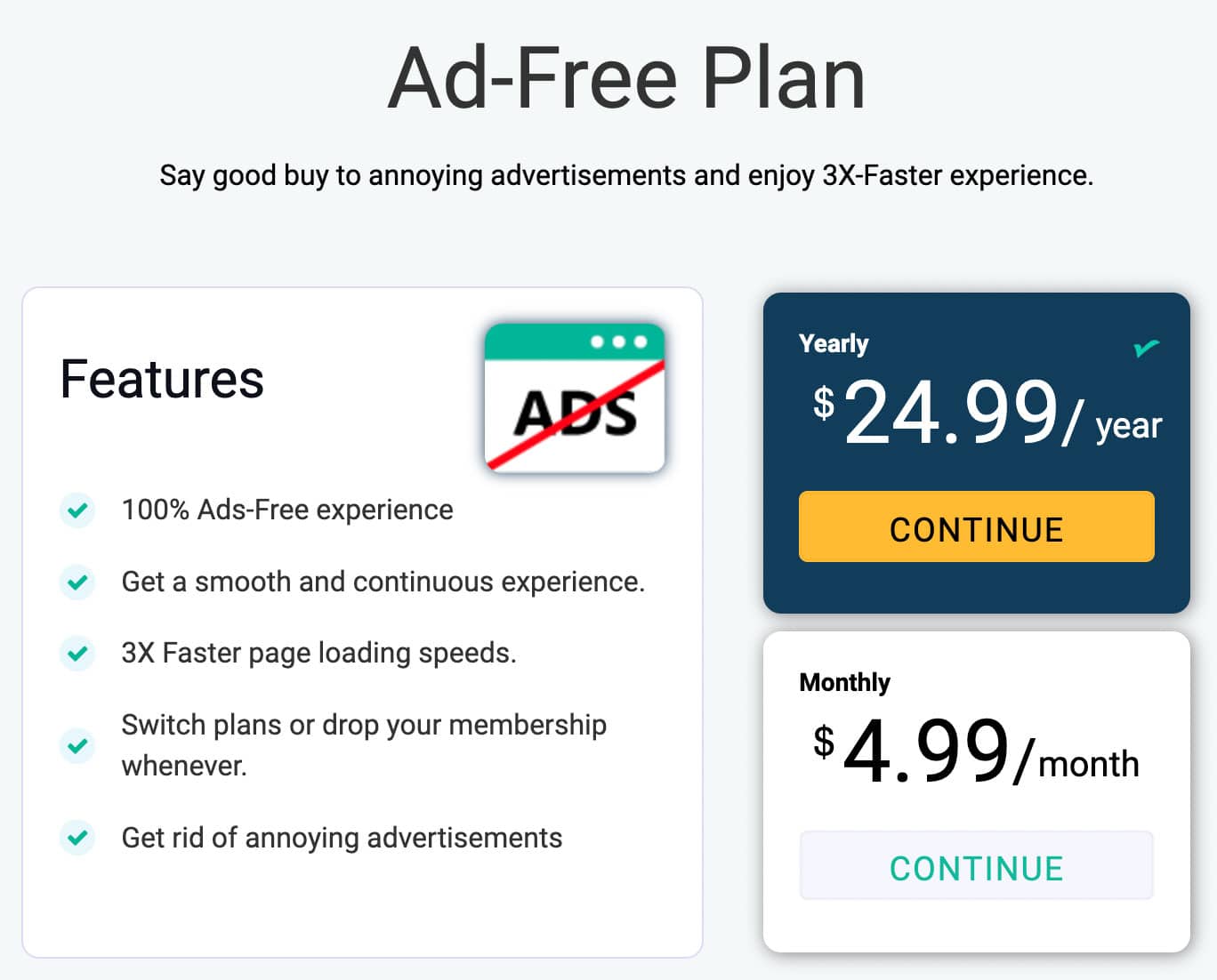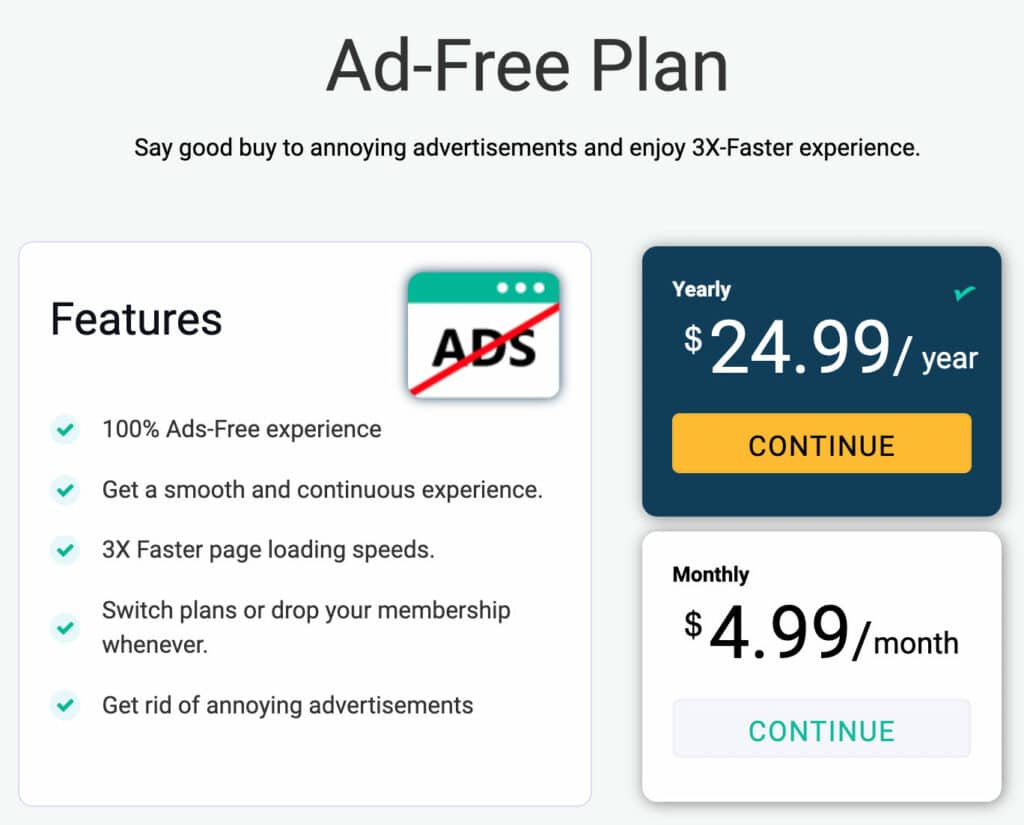 Good Integration
Your organization uses multiple tools to achieve its goals. PrePostSEO seamlessly integrates with WordPress and Google Chrome, so you can easily access various tools as you browse the web and write content. Moreover, you can use PrePostSEO's widget on your website to conveniently make last-minute adjustments to your content before publishing it.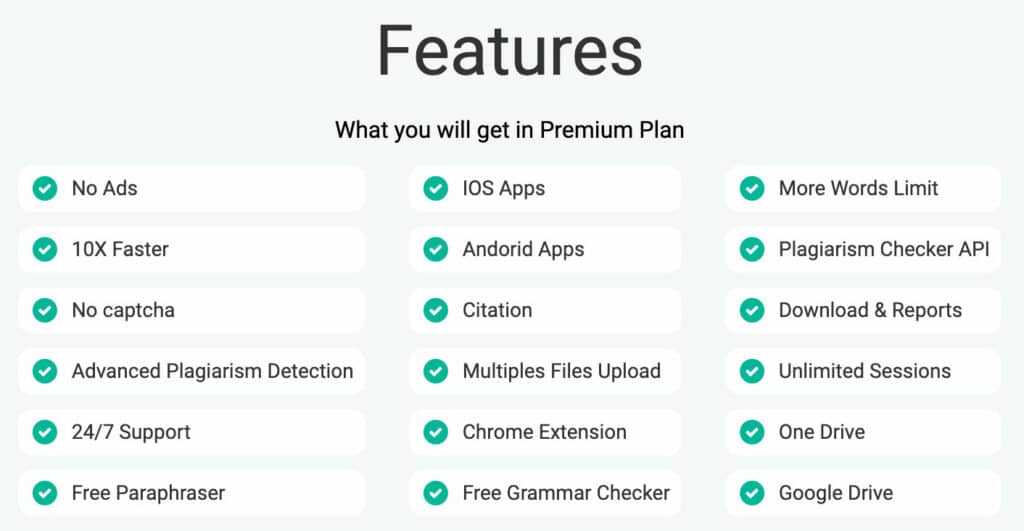 Services in Many Languages
Although English is an important language for international commerce, localization is a crucial aspect of any SEO campaign. PrePostSEO's developers recognize this, so PrePostSEO's tools work in 24 languages. This makes it easier for users worldwide to improve their content, and it's good to see such inclusivity in the SEO realm.
Cons
Stilted Copy on the Company's Website
If you spend time on PrePostSEO's website, you are bound to run into several mechanical errors. Between spelling mistakes, punctuation issues, lousy grammar, random capitalization, and an unnatural writing style, this company's copy leaves much to be desired. One would assume that an SEO company with so many valuable tools would be able to edit its content to look more professional. If PrePostSEO's own website looks so sloppy, then how can you trust its tools to polish your organization's content?
Ineffective Plagiarism Checker
Even though PrePostSEO heavily emphasizes plagiarism queries in its marketing, the website's plagiarism tool is pretty lackluster. PrePostSEO's plagiarism checker often misses very obvious incidences of plagiarism, and it doesn't work as well as other online plagiarism checker tools. Also, unlike other plagiarism detector tools, PrePostSEO's plagiarism checker doesn't tell you what sources it's comparing your text to. There are plenty of free plagiarism checkers online, so spending your hard-earned money on a questionable plagiarism tool doesn't make much sense.


Limited Queries
PrePostSEO defines a query as a sentence of up to 60 words that the service checks for plagiarism and the premium plan for this service costs $45 per month. However, it only includes plagiarism services for 75,000 search queries. According to the company's own calculations, 75,000 search queries should cover about 3,750 pages or 525,000 words of content. This may be insufficient for your organization's needs, and PrePostSEO's competitors offer unlimited queries in their high-tier subscription plans.
| Search Queries | Estimated pages | Estimated words against it |
| --- | --- | --- |
| 5000 | 290 | 35,000 |
| 25000 | 1,250 | 175,000 |
| 75000 | 3,750 | 525,000 |
| 50000 (Yearly) | 2,900 | 350,000 |
| 200000 (Yearly) | 9,500 | 1,400,000 |
| 500000 (Yearly) | 25,750 | 3,500,000 |
The annual premium plan costs $350 per year, which works out to a 35% discount compared to 12 months of the monthly premium plan. However, the annual premium plan only covers 500,000 queries, which amounts to nearly 45% fewer queries than you'd get from 12 months of the monthly premium plan. Thus, despite the discount, you will actually get less for your money out of the annual premium plan. Mental math isn't easy for most people, making the annual discount seem like an intentionally dishonest ploy to trick customers into paying more for an inferior service.
Rudimentary SEO Tools
Although PrePostSEO ostensibly focuses on improving its users' search rankings, the website has few in-depth SEO tools. Your pages need good metadata to rank well on Google, but none of PrePostSEO's tools focus on metadata at all. PrePostSEO contains an article rewriter, but such a tool may harm your company's image and sabotage its Google search rankings. Google and other major search engines frown upon spun content and don't reward it in their algorithms. Moreover, rewritten content usually comes across as very awkward and uncanny, so readers won't engage with it.
To PrePostSEO's credit, the company's website has tools to check keyword ratios and measure keyword density. However, these tools are very basic, and none of the service's tools provide any kind of in-depth analysis of your content's keywords. High-quality keywords are important for effective SEO, but PrePostSEO won't help you adopt the best keywords to rank well in the Google algorithm.
The Verdict
While PrePostSEO seems to have a grand vision, the service is relatively shallow. Sure, the website boasts over 100 tools, but none of them are particularly groundbreaking, and you can find more effective equivalents for free elsewhere. In fact, PrePostSEO's plagiarism checker and other important tools are even less effective than many of the free alternatives. PrePostSEO tries so hard to accomplish everything that it accomplishes almost nothing.
The company seems to have good and honest intentions, but for most organizations and individuals that use it for content marketing and digital marketing, the monthly premium plans simply aren't worth the cost, and the annual plans are actually a price hike when you take the number of queries into account. These plans are inexpensive enough that it won't be a catastrophic loss if you get nothing out of it, but why would you waste your money on a service that isn't guaranteed to work?
PrePost SEO tries to automate much of the SEO process with its abundance of tools and services, but high-quality SEO is impossible to implement without the human element. You should work with a reliable SEO consultant to achieve better Google rankings and improve your company's content. Instead of the one-size-fits-all approach that PrePost SEO takes, a good SEO consultant will tailor an effective SEO strategy to your organization's unique needs. They'll take a more holistic approach to improve your company's online presence, and they can quickly adapt to new circumstances and shifts in strategy. The modern SEO landscape changes every day, so you need to coordinate with an SEO service that can quickly adapt to new challenges if you want your organization to succeed.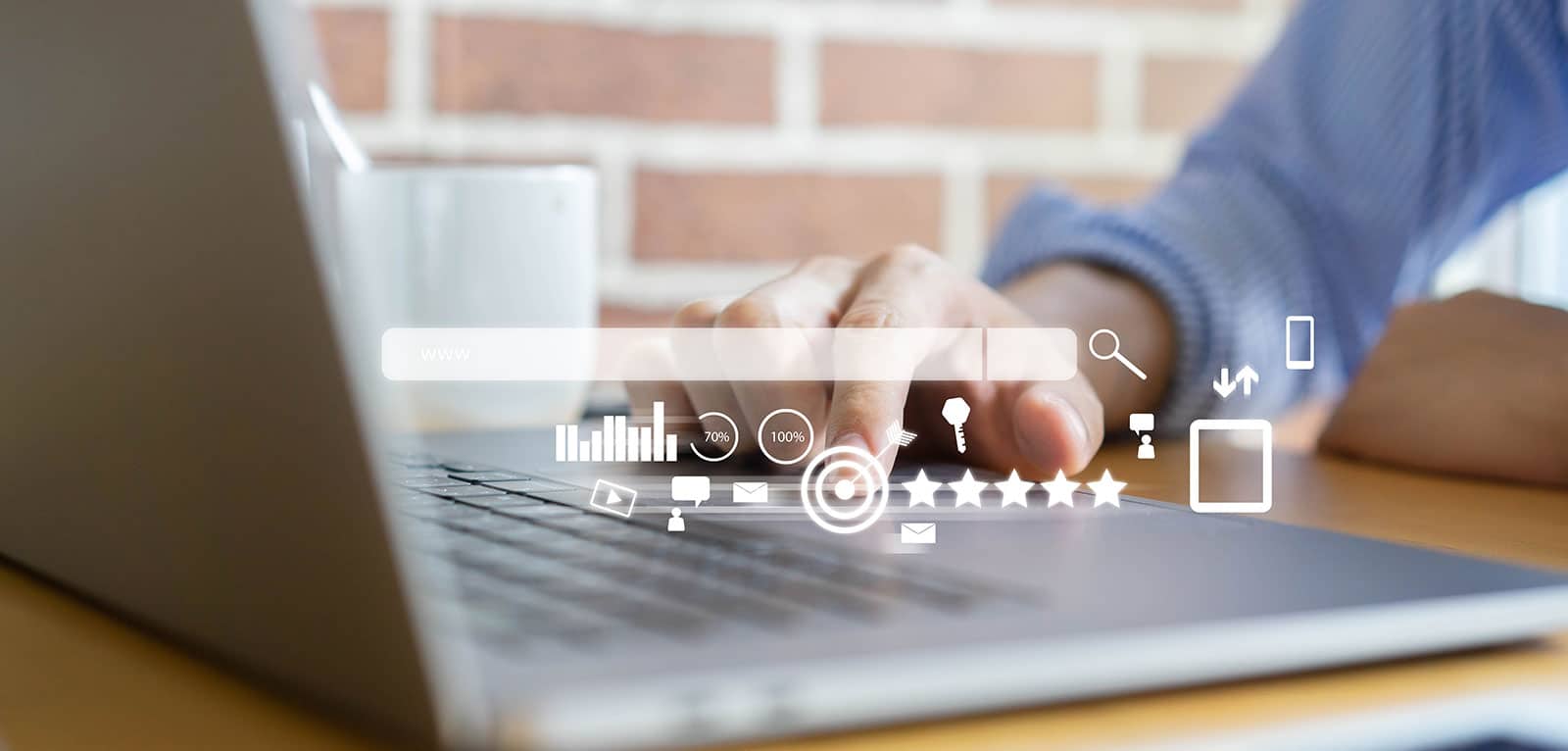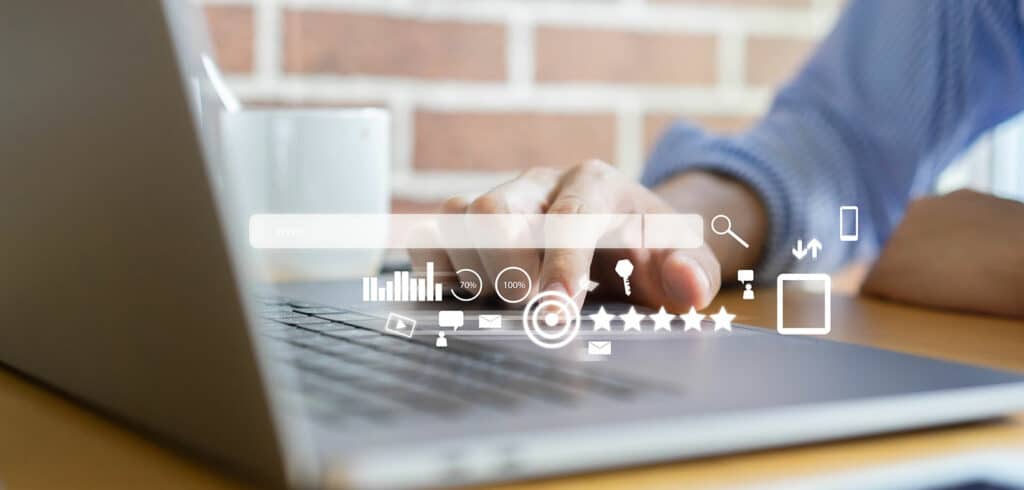 Reach Your Target Audience With the Right SEO Consultant
Effective SEO is vital for any business to thrive in the digital age. How will people find your company's goods and services if your pages don't rank well in Google search queries? Working with a reputable SEO consultant is the best way to get your organization's message to reach the right audience. You want your company to succeed, so contact SEO North as soon as possible to see how they can revitalize your organization's SEO strategies.
FAQ
What is PrePostSEO?

Is PrePostSEO free?

What are SEO Tools?
---
Published on: 2022-05-03
Updated on: 2023-07-27