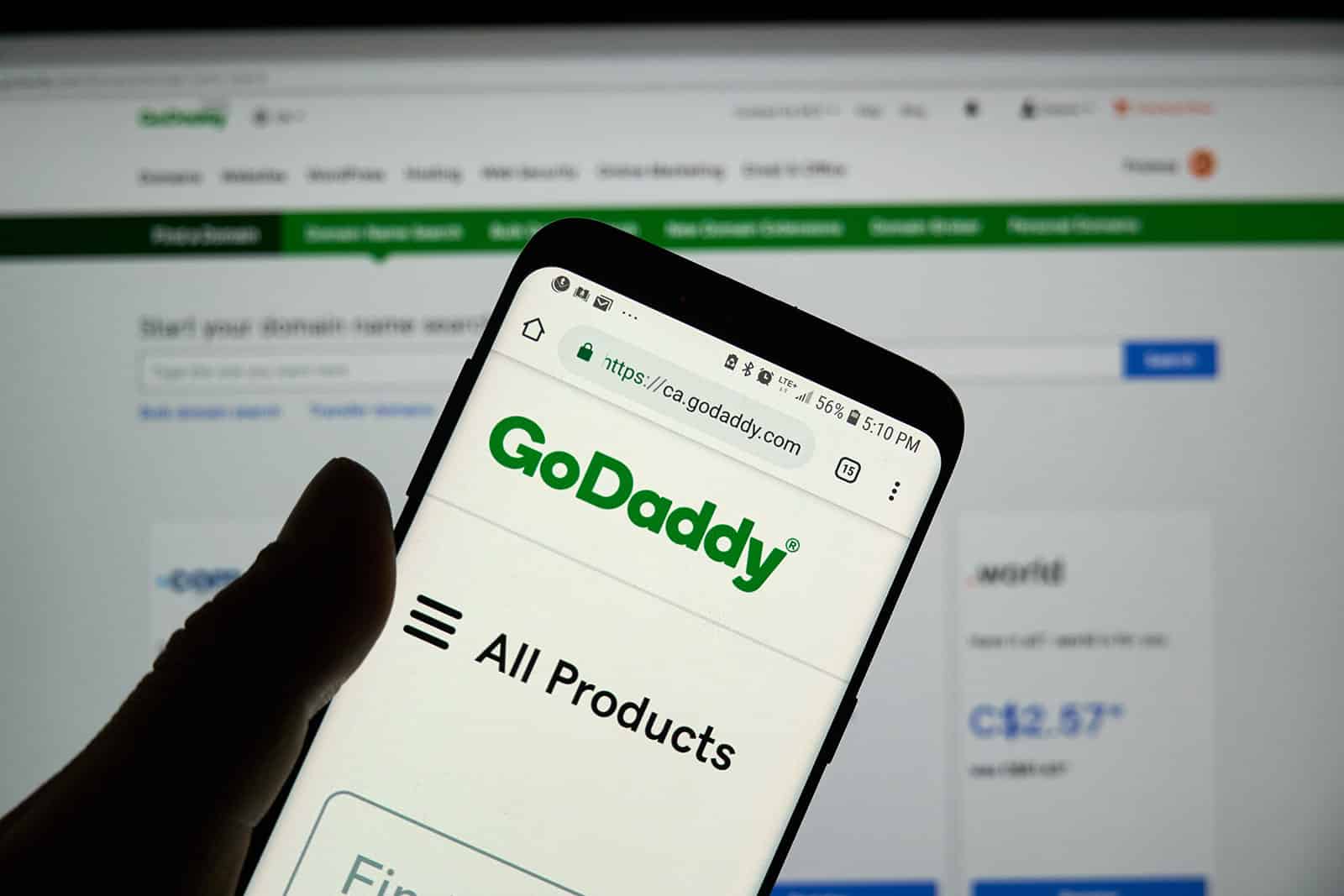 The thought of having web hosting, website creation tools, and search engine optimization, or SEO, services all in one convenient place sounds too good to be true. Clever marketing can easily entice you to sign up for what sounds like the ultimate convenience, but you may be disappointed. This GoDaddy SEO in-depth review will dig deeper into the DIY tool and managed service features to help you determine if GoDaddy Search Engine Visibility is a smart choice and if it is worth it.
How GoDaddy SEO Works
If you remember the "wizard" tools from the 1990s and early 2000s, you can better visualize the GoDaddy SEO platform. It is included in some plans, or you can pay a monthly fee to access it. GoDaddy offers a range of SEO services, with pricing depending on the package chosen that small businesses can use for digital marketing. The tool takes you through steps as it analyzes your website and provides keyword and optimization suggestions. It shows you how your site ranks on Google and allows you to see basic tracking. You will see more specifics in the feature section of this review. Because of its user-friendly design, the tool may seem deceiving if you do not know about free tools that exist or which metrics are important for a successful SEO strategy.
About GoDaddy
GoDaddy was originally founded in 1997. Mostly thanks to its heavy marketing on many channels, GoDaddy is a well-known name in website hosting. It has more than 20 million customers. The company especially targets entrepreneurs and people who want to build their own websites without the help of website designers. In its early days, it gained notoriety for its easy website creation tools, templates and other user-friendly features. GoDaddy later released several tools and features for marketing, optimization and other activities.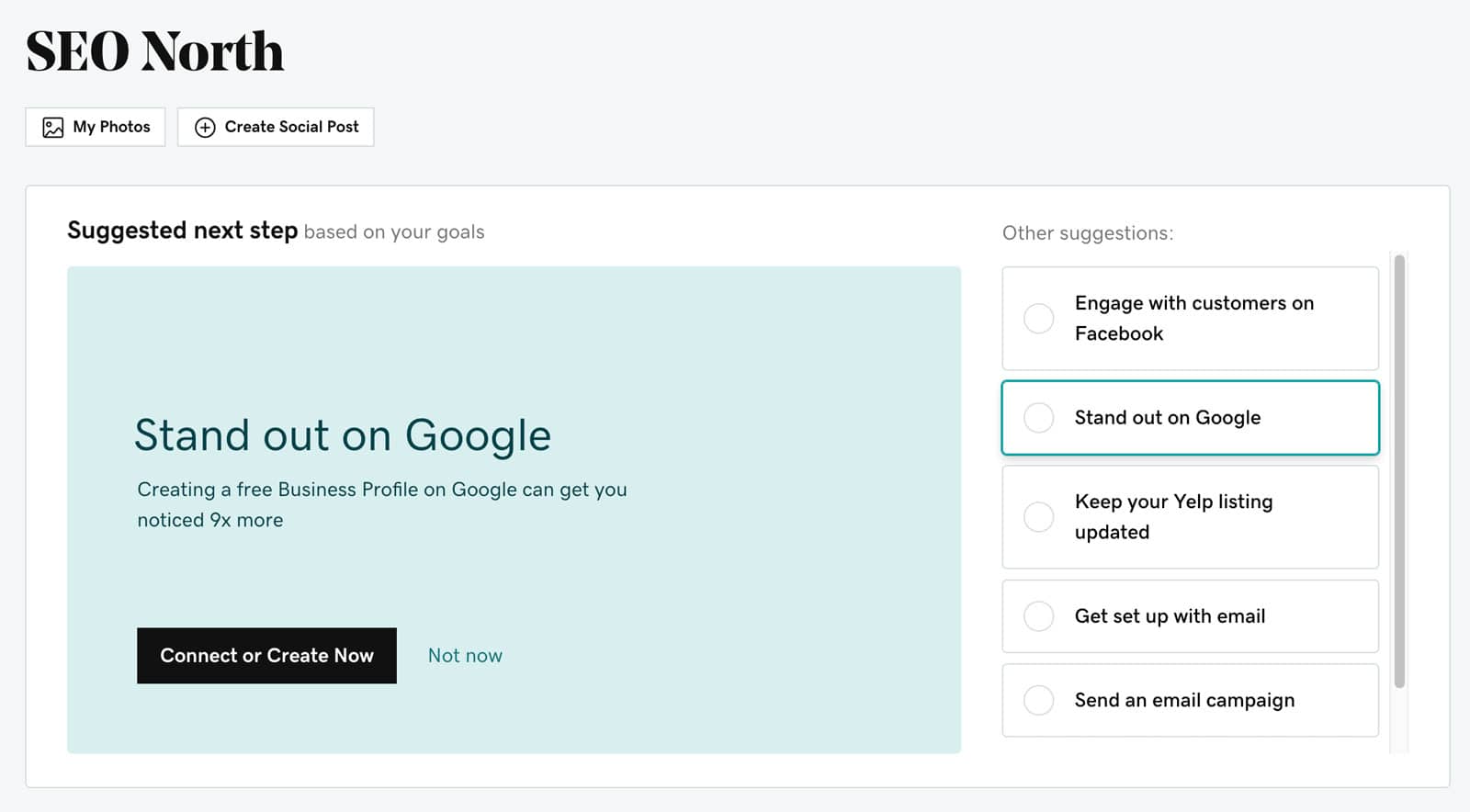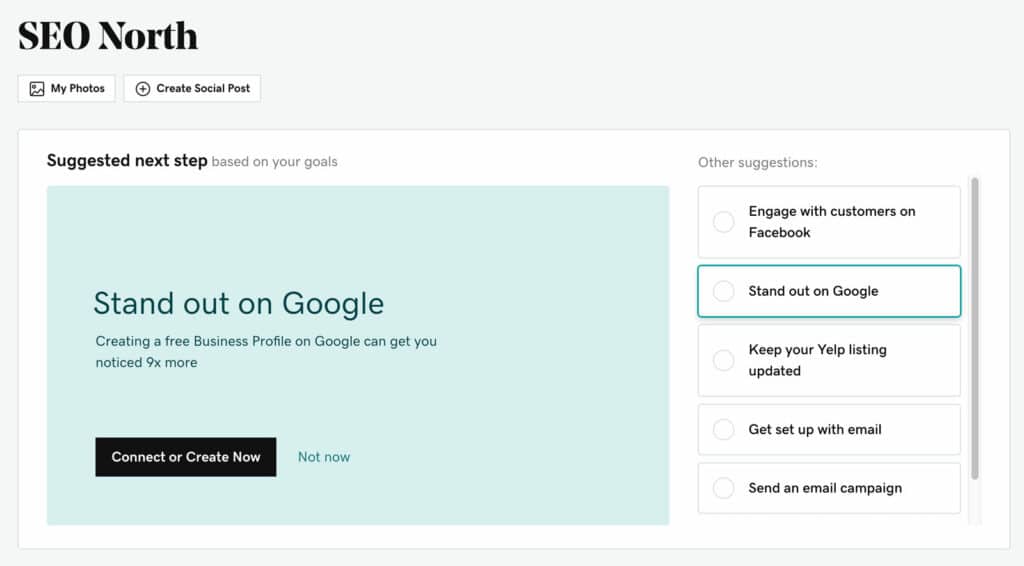 Tool Functionality and Design
Your heater may still work in the summer if you turn it on, but it will not help you if your goal is to stay cool. The GoDaddy SEO tool has a similar concept. It functions as it was made to, and the design of it is certainly created with beginners in mind. However, that does not mean it will help you improve your site traffic or reach other SEO goals. The upcoming sections will help you understand why.
GoDaddy SEO Features
First of all, to avoid confusion, it helps to know that there are two different categories of SEO options with GoDaddy. One is the DIY tool, which is the wizard that takes you through several improvement steps. The other is a managed service that human employees perform, and it is based on an hourly cost. We will go over both options.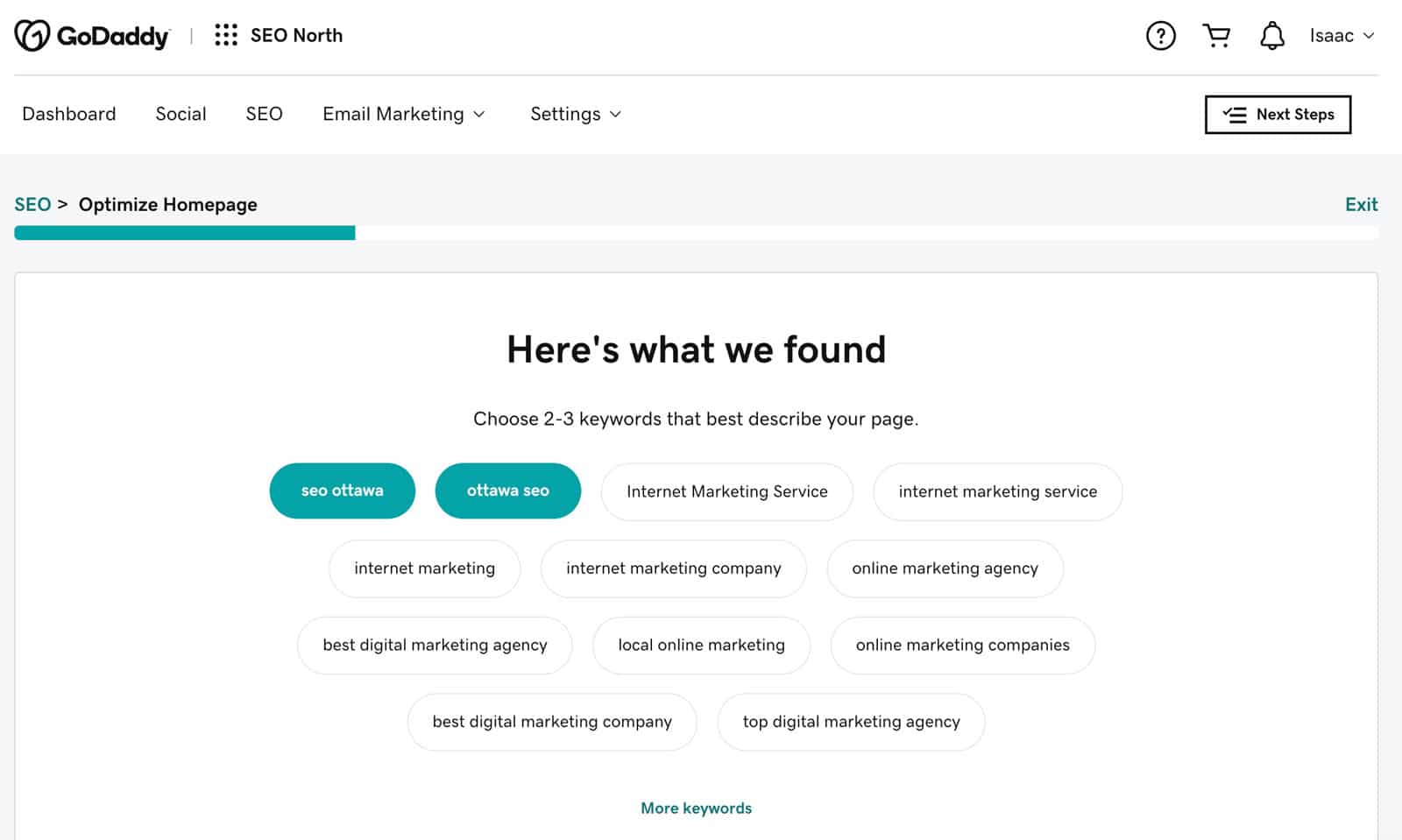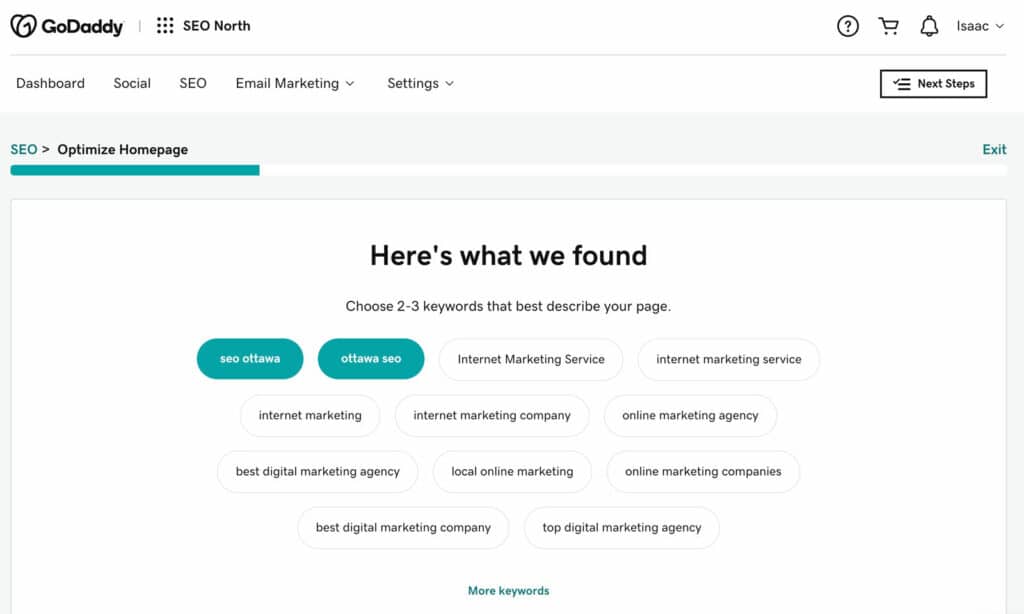 GoDaddy DIY Tool Features
By now, you are probably wondering exactly what the GoDaddy SEO tool does. The short answer is not much. It performs several tasks, but they are not tasks that will bring you the most insightful information or useful changes. These are the main features of the DIY GoDaddy SEO tool:
Generate SEO-friendly titles
Craft meta descriptions
Change title tags
Add keywords to text
Add alt text to images
Compress images
If you are looking for good indexing, optimized image titles, custom schemas, adding meta tags, viewing backlinks or many other features, you will be disappointed with what this tool lacks.
GoDaddy Managed SEO Features
The team that handles the company's SEO services will reach out to you for a consultation if you opt for this service. After that, these are the features of the managed services:
Tracking performance
Regular rank reporting
Content creation
You have an account manager to handle your website, and you can check the dashboard if your manager is unavailable. Content creation is typically short content that does not meet high standards. GoDaddy's approach to link building, which involves adding comments with links back to your site, can be considered comment spam or link spamming. That is not good. Today, Google catches over 90% of link spam, which emphasizes the importance of quality link building.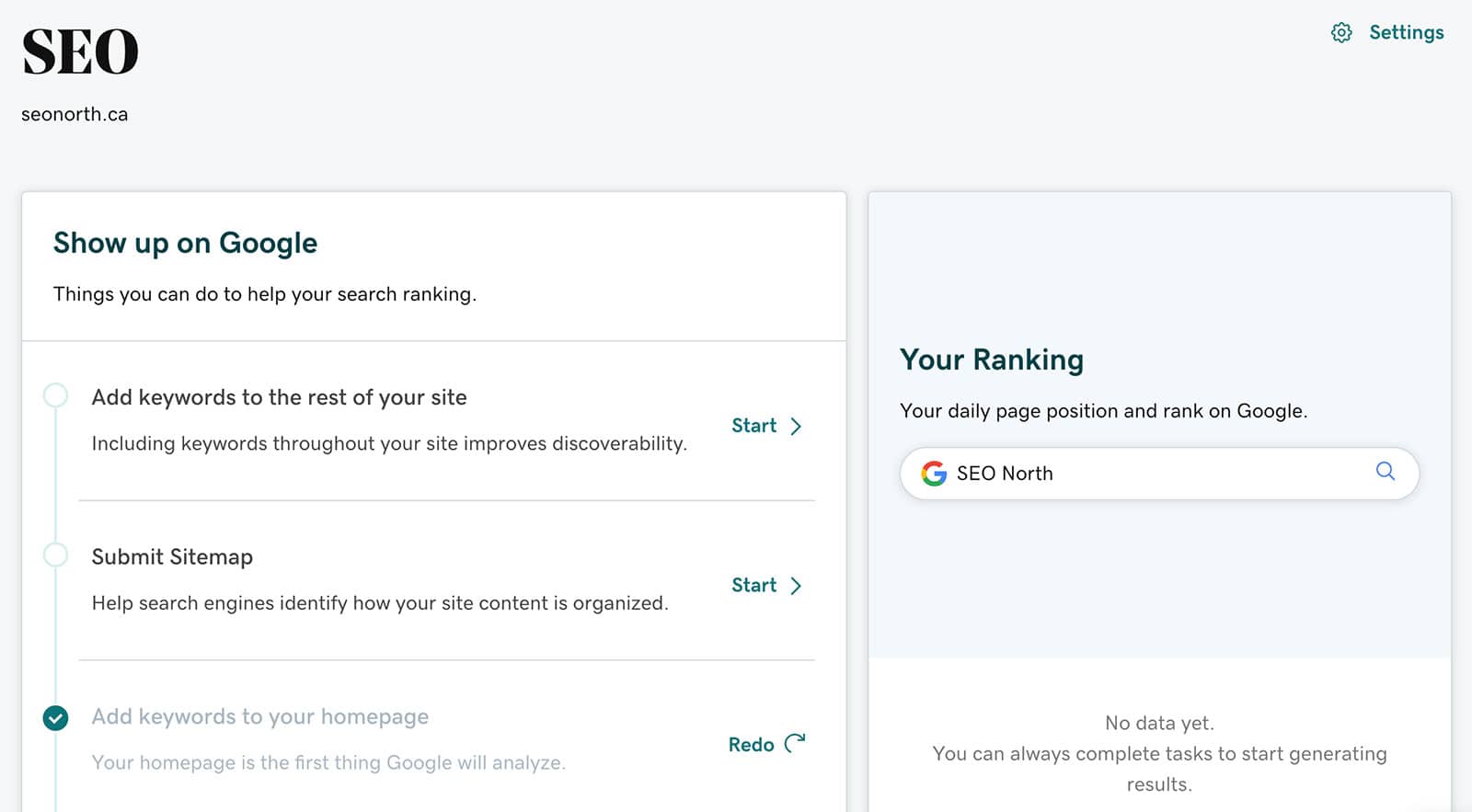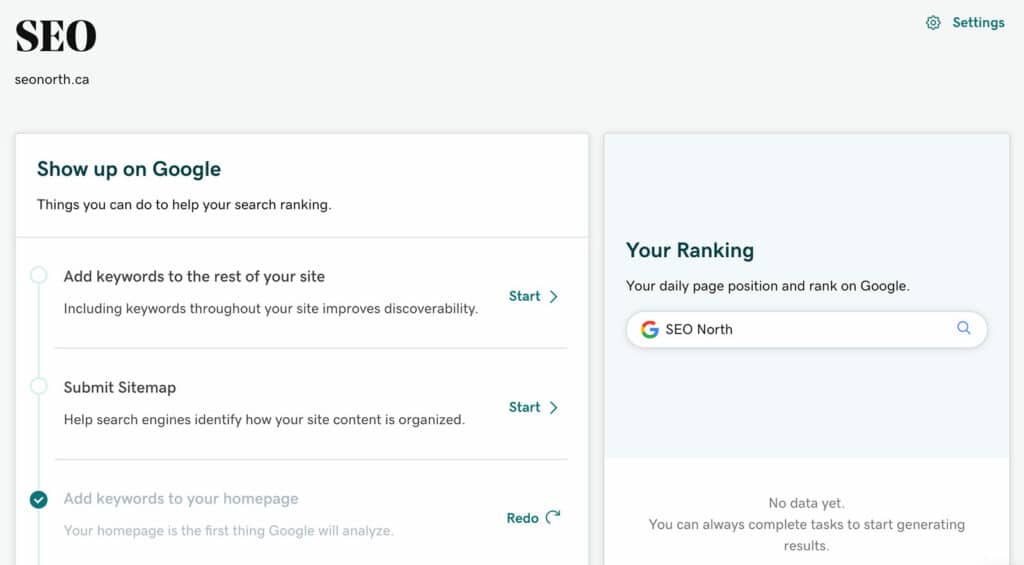 GoDaddy's business citation building consists of adding your site to some directories that will not noticeably help its performance today. If you are looking for SEO services built for today and not several years ago, this is not a good service to use. Especially for website owners and business owners One customer said that he spent $960 and had a nightmare experience with the company. Another customer spent about $500, which is 10 hours of service. The customer did not see any favorable improvements.
Pros and Cons of GoDaddy SEO
For the DIY tool and the managed services, there are more disadvantages than advantages. They may appear convenient, but the convenience will not bring you the results you want.
Pros
These are the strong points of GoDaddy SEO:
The tool helps with the simplest tasks.
Some plans include SEO tools.
Managed services include a dedicated account manager.
Free consultation for managed services.
Cons
While there are more, these are the main disadvantages of GoDaddy SEO:
Horrible reputation for customer support on all issues.
The paid tool has features that are free with competing tools.
The tool has limited capabilities.
Unconventional field names in the tool can be confusing.
Managed services include outdated SEO practices.
Very little overall control of on-page SEO.
If you are using GoDaddy's hosting, another big SEO disadvantage is the slow load times and poor layout stability.
GoDaddy SEO Pricing and Overall Value
The DIY tool costs about $6 per month if you do not have a hosting plan that includes it, and the managed SEO services currently cost $50 per hour. In both cases, you get what you pay for, which is not much. If you are looking for cheap work, you cannot expect favorable results. Effective SEO strategies take time, research, and refining from SEO experts. If you are unfamiliar with SEO and do not keep up with all the changes, the $6 tool will not help you accomplish anything you cannot do with free tools. For example, the free Moz or Ahrefs SEO tools may even give you more useful information than the paid DIY tool from GoDaddy. Investing in SEO may be costly upfront but in the long run, it can be worth your SEO efforts with increased visibility and higher search engine rankings in google search.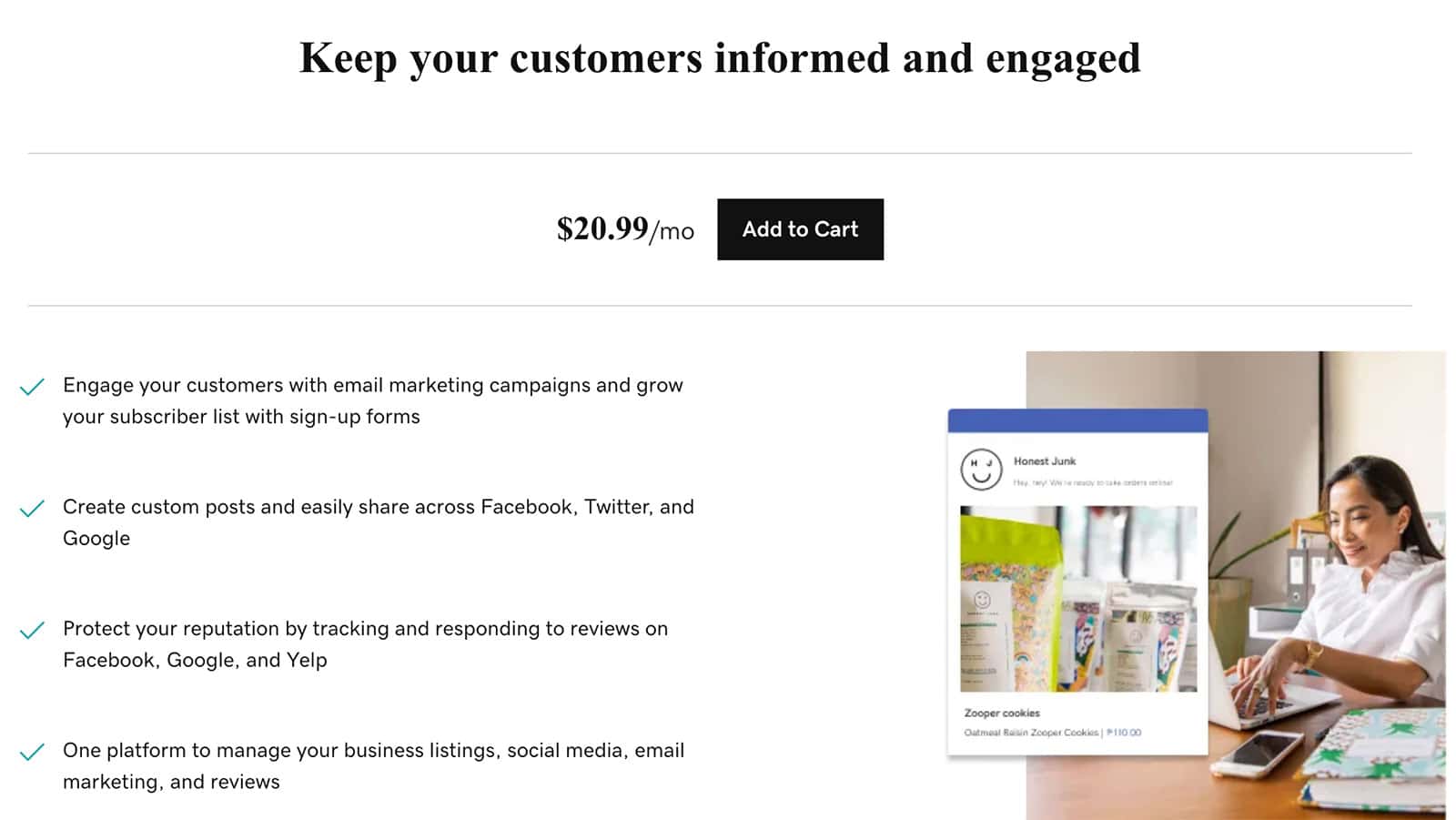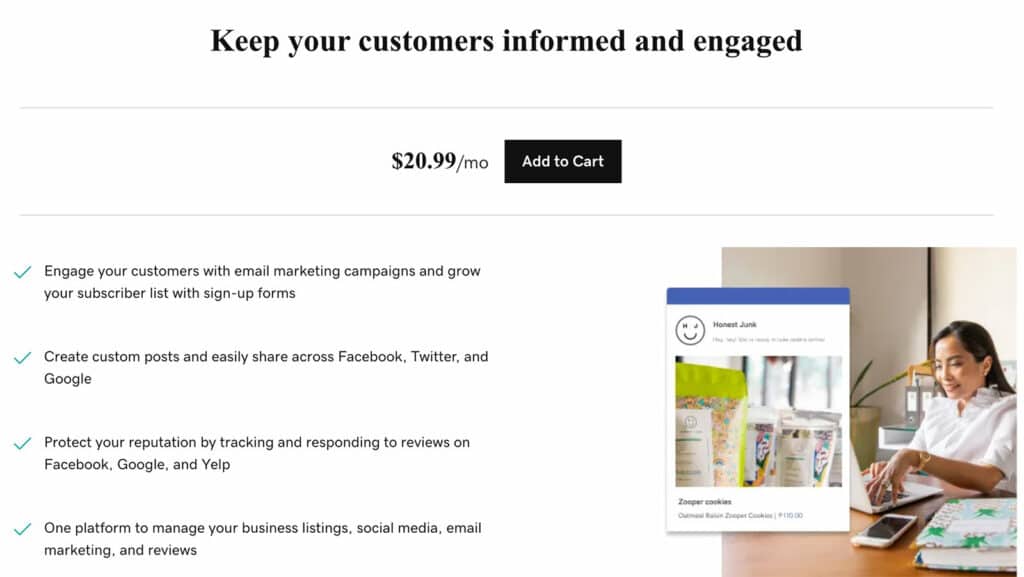 When it comes to managed SEO service, keep in mind GoDaddy's reputation for customer service. Also, keep in mind its reputation for not being able to keep up with innovations or current SEO rules since GoDaddy isn't an SEO agency and doesn't have SEO managers. Aside from the two specific reviews we mentioned earlier, many other online reviewers who used the managed SEO services from GoDaddy were disappointed and did not see favorable results.
How GoDaddy SEO Compares With Competitors
As stated in the previous section, you can accomplish basic SEO research tasks with free tools. For this reason, even its free competitors have the ability to outshine GoDaddy. How you can make that SEO data useful in your own strategy depends on a good structure for your strategy, and that requires the help of professionals who have current knowledge of SEO. Because GoDaddy's team is notorious for outdated practices, it does not outshine competitors for managed services. It used to be a cheap option for registering domains, but it is also sinking lower in that area now. Namecheap is a winning competitor if you are looking for affordable domain registration. Also, GoDaddy's site builder creates slow pages that are not really optimized much at all. There are good reasons why fewer websites run on GoDaddy's site builder today.
Recommendations From GoDaddy SEO Review
GoDaddy is a large company with many employees, and it does not appear that it invests much in training them. Most negative reviews on the internet relate to GoDaddy's terrible customer service, and the hosting service is only mediocre today. Although GoDaddy may have been a top name in past decades, its SEO services and features are not good. If you are serious about adding value to your site and implementing a powerful SEO strategy, it is important to work with experts who know how to produce noticeable results.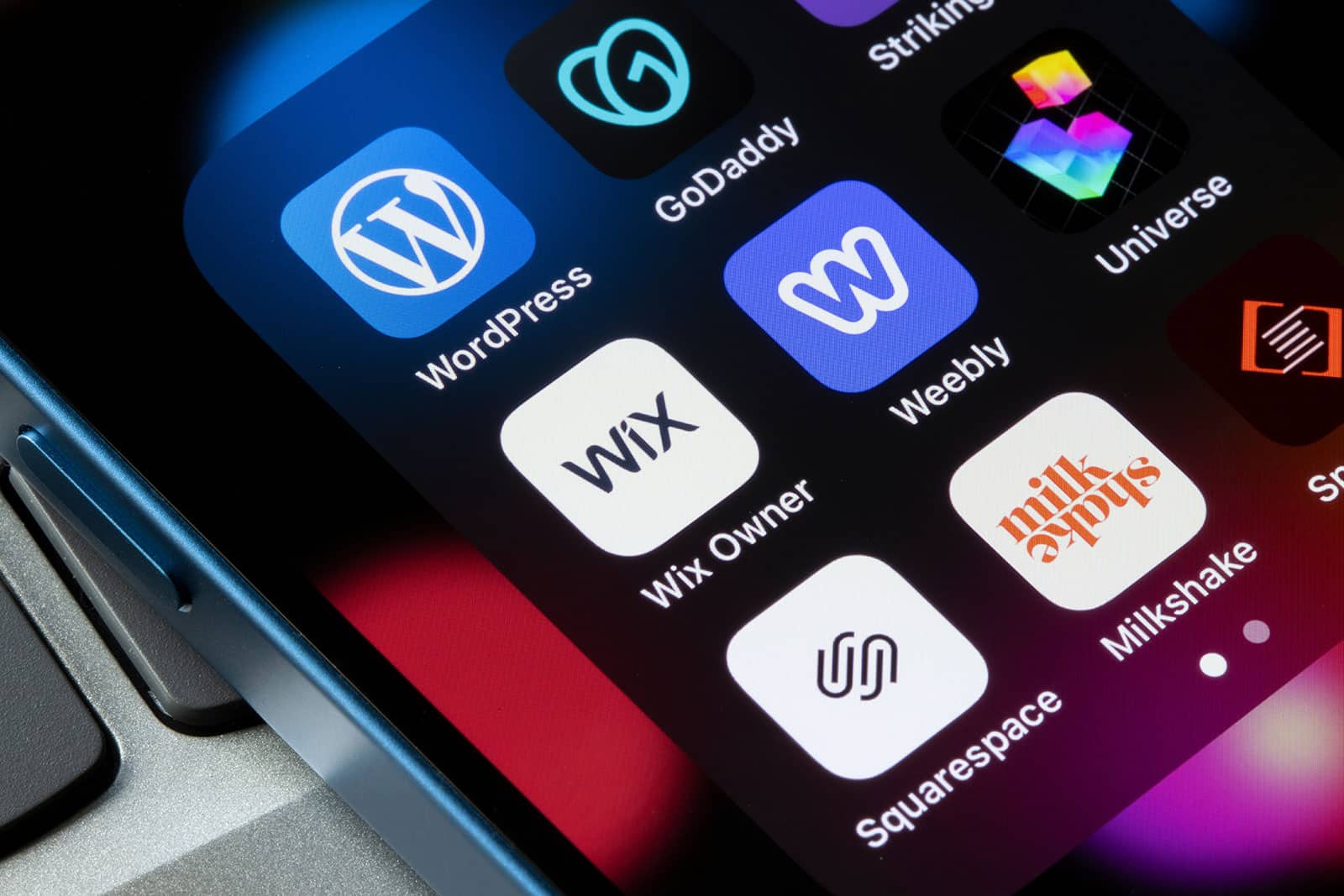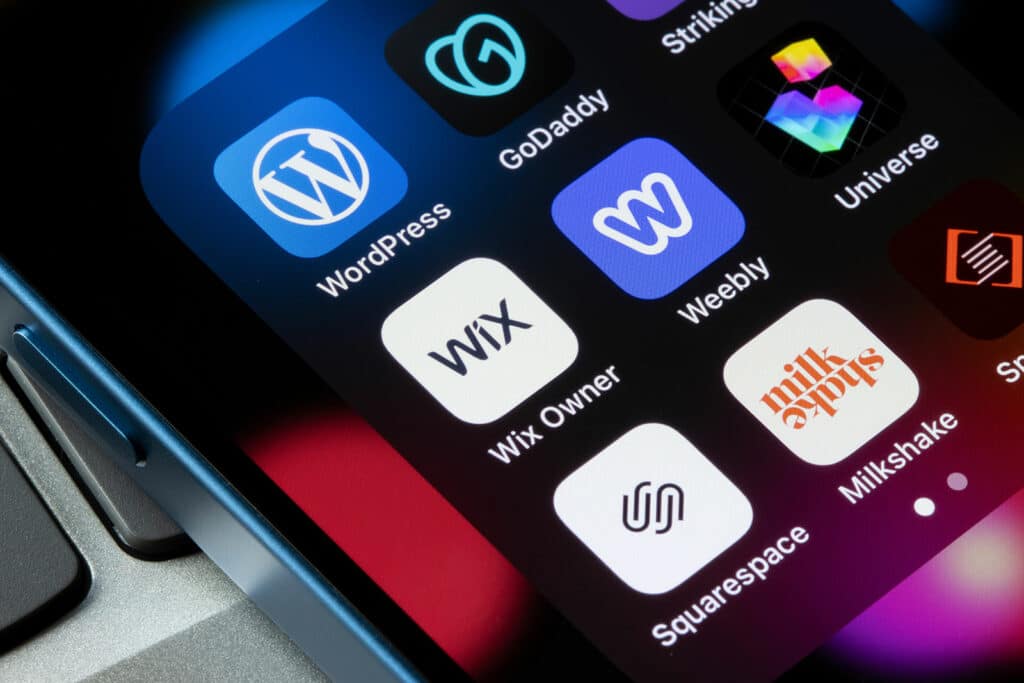 You do not want mediocre content creation, spammy link-building tactics, or other paid services that bring you nothing but disappointment. Rich, quality content that is helpful and good link building is just a couple of many components of a comprehensive, effective SEO strategy that we can help create. We hope that this GoDaddy SEO review was useful to you in guiding any decisions. SEONorth has a wide variety of valuable SEO services to help you achieve your growth and improvement goals. We are based in Canada and serve many companies throughout North America that want SEO services designed to meet the needs of today's businesses. Please contact us to learn more.
FAQ
---
Published on: 2022-05-13
Updated on: 2023-03-14