Digital marketing is still one of the most popular and effective ways for companies and individuals to build their brands. Of course, with so much content being added to the internet each day, it can be difficult to break through the noise and obtain a consistent amount of traffic. However, you may be able to give yourself an edge by learning about the SEO tools offered by Exploding Topics.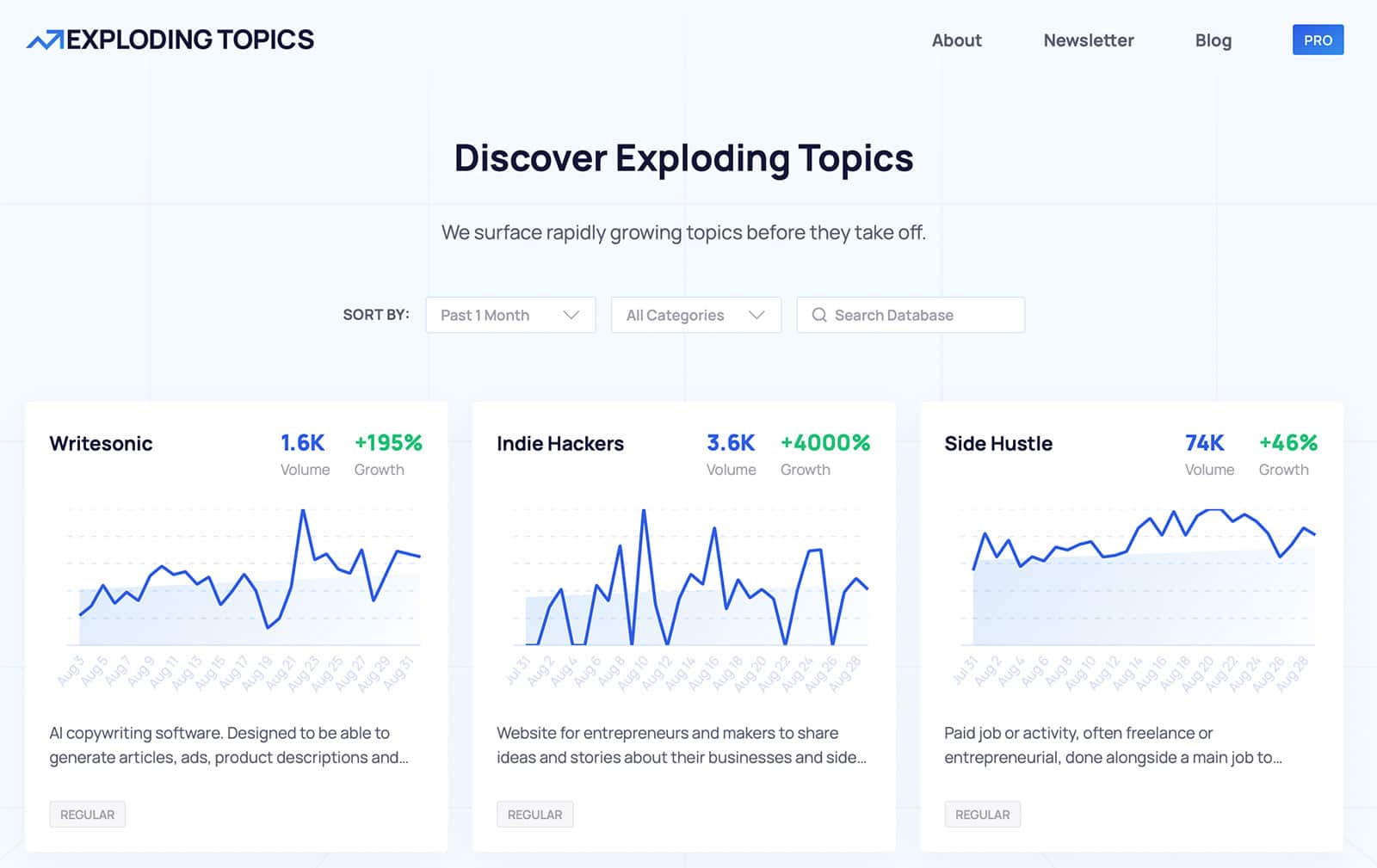 What Are Exploding Topics?
Exploding topics (viral content) are search terms that have begun to see an increase in search volume. This means that people are interested in a company, product, or concept. However, the topic may still only be of interest to those who work for that company, develop a product, or have studied a given concept for years before it started its move to the mainstream.
Exploding Topics (brand) is an SEO trend detection platform. It was created by developers Brian Dean and Josh Howarth. The platform's mission is to help companies and investors discover explosive new trends on the web before they explode.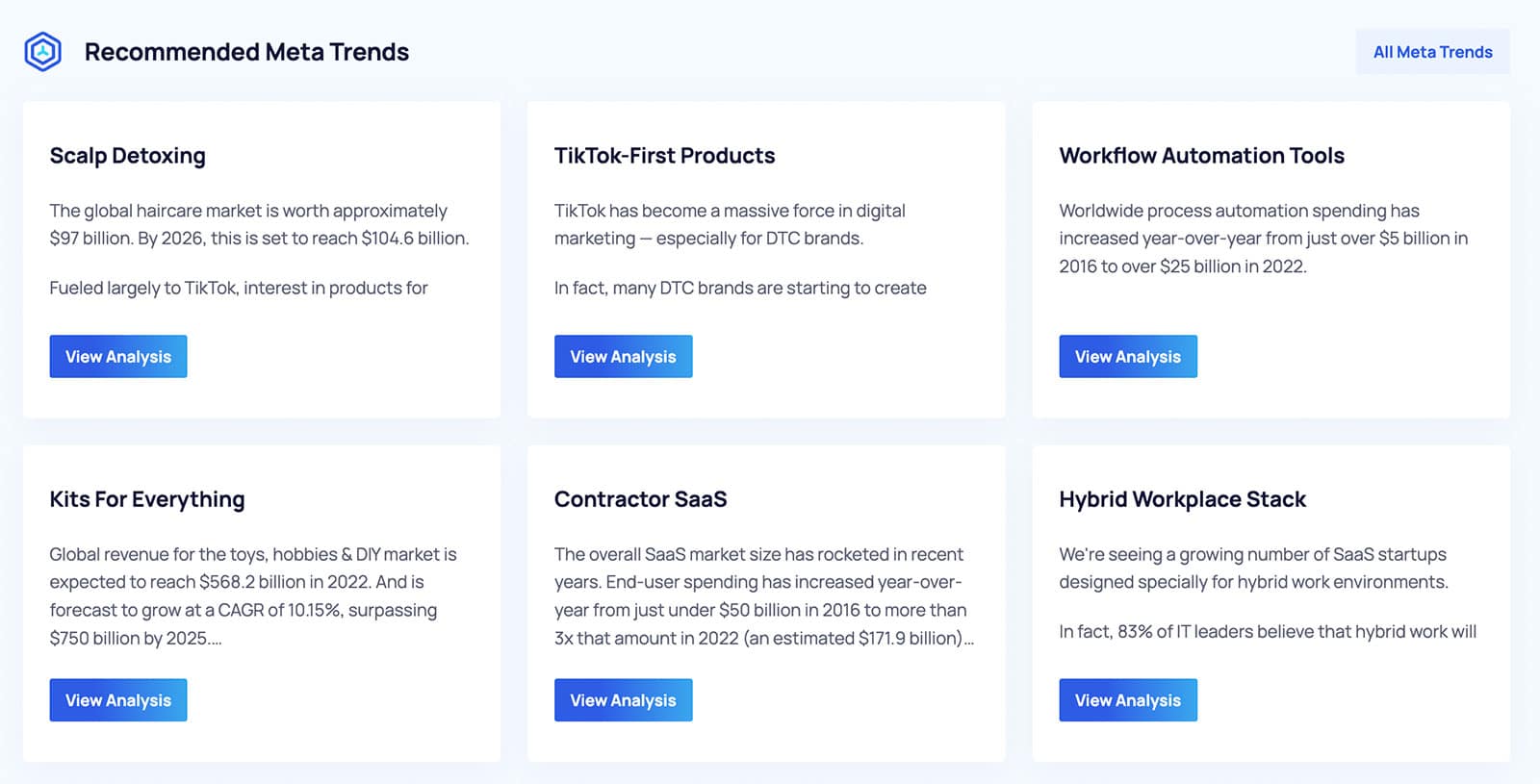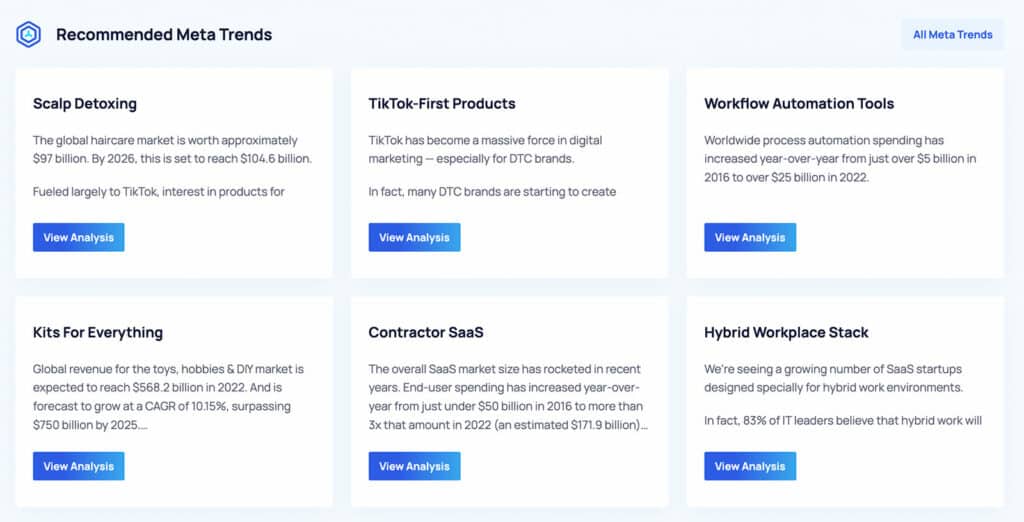 Exploding Topics Advantages
By using Exploding Topics software to analyze trends, such a topic likely has room for exponential growth over a period of weeks, months, or years. If you can spot a search term before it becomes mainstream or goes viral, you can position yourself as an authoritative source on a given subject. At a minimum, you will be able to optimize your content for a term well before it goes viral. This will allow you to position it near the top of the search results without spending a lot of time or money.
Why Exploding Topics Can Be Useful for SEOs
Exploding topics can be helpful for SEOs for several different reasons. First, it can be extremely difficult to determine what search terms are most likely to get mainstream attention or go viral within the next few months or years. However, having a system that collects data about what people are looking for and talking about online can make it easier to create a set of terms to optimize content for.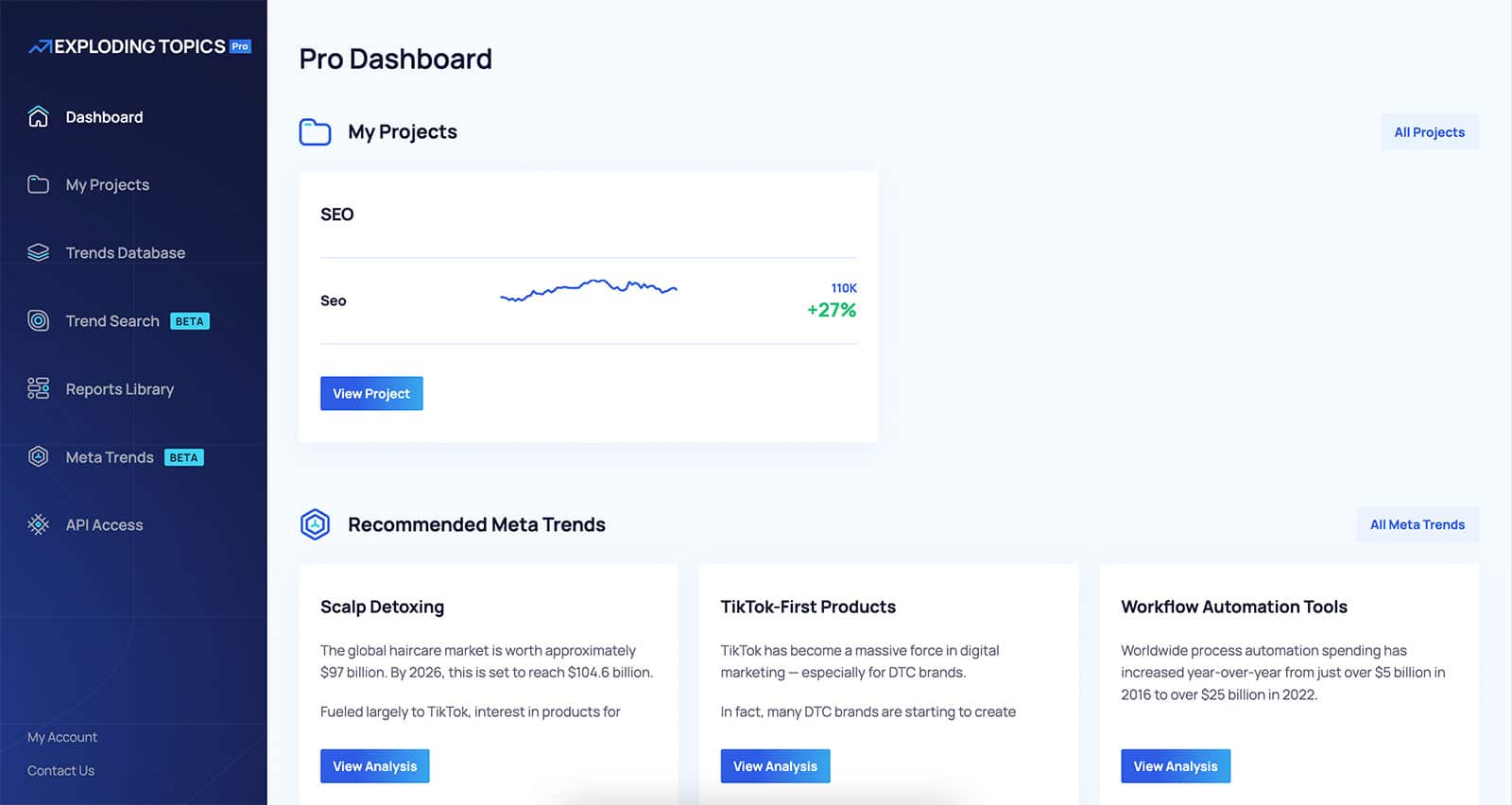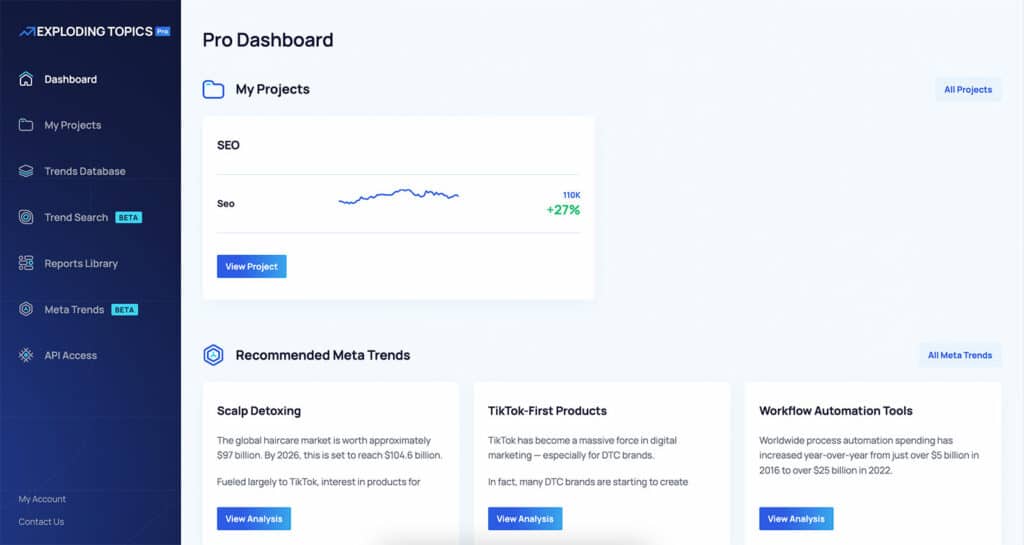 In some cases, it may be possible to edit existing content to better fit what you think will be popular in the future. This means that you don't have to spend hours researching and writing a post. You also don't have to spend time and money working with a freelancer who may or may not meet your needs and budget.
It's also important to note that creating content for topics before they become competitive can save money on advertising costs. Generally speaking, the cost to place ads is higher for search terms that generate a lot of traffic and interest compared to those that don't. Furthermore, the ability to position yourself near the top of the search results means that you'll obtain more organic traffic that you don't have to pay for.
How Does the Exploding Topics System Work?
The free system offered by Exploding Topics works by analyzing millions of data points collected by a proprietary algorithm. The information is then used to create a graph showcasing the rise or fall in search volume for a given search topic over a predetermined amount of time.


You can currently view trends over several months, several years, or even over the course of the previous decade. Search data is collected from Google, meaning you will see how many times a given term or phrase is entered into the search engine over a given period.
How Much Does This Software Cost?
The Exploding Topics Pro system is available in two tiers, and as of the first week of September 2022, the least expensive tier costs $47 per month and is billed annually. The most expensive tier is $97 per month and is also billed annually. It is worth noting that the company website does say that prices are scheduled to increase.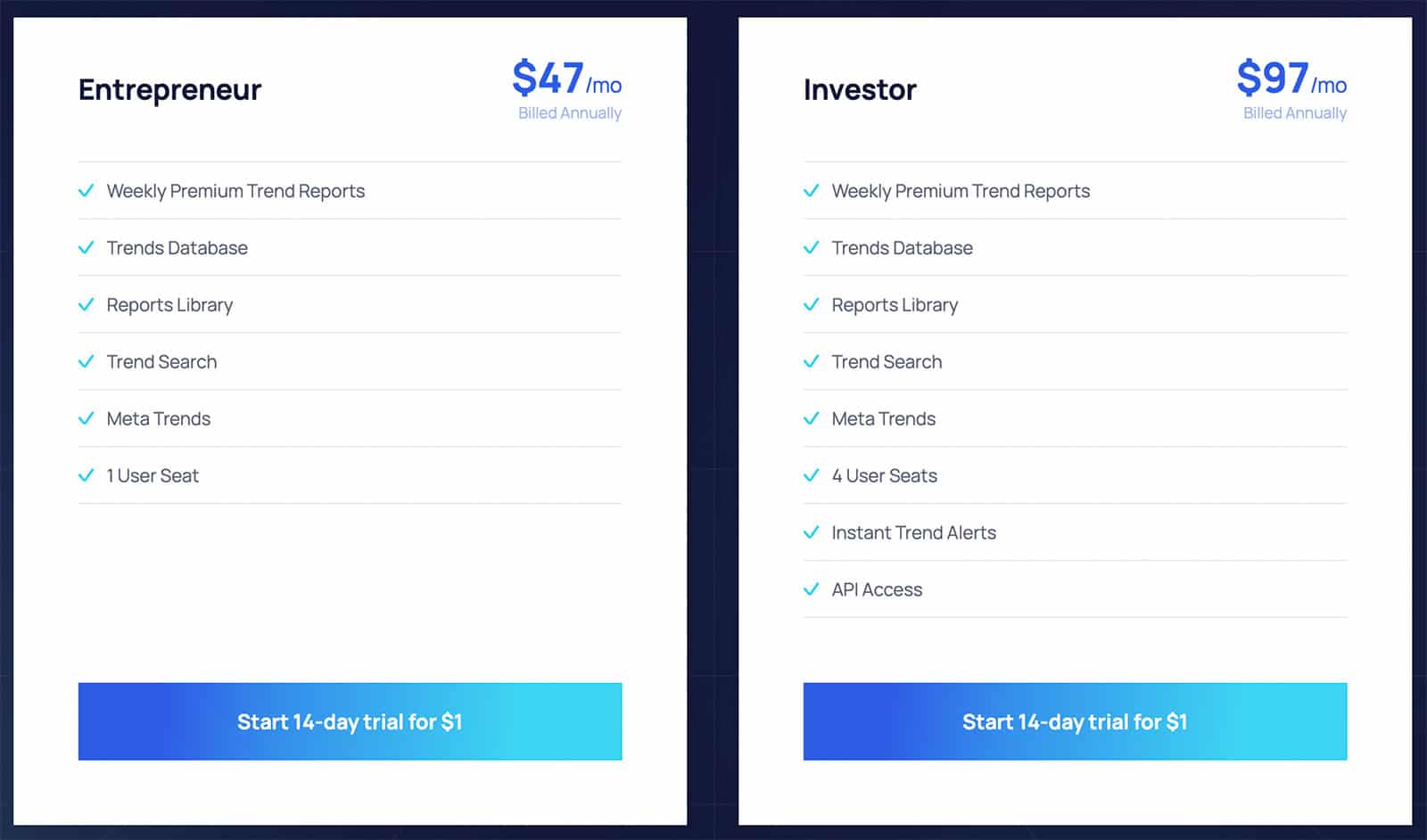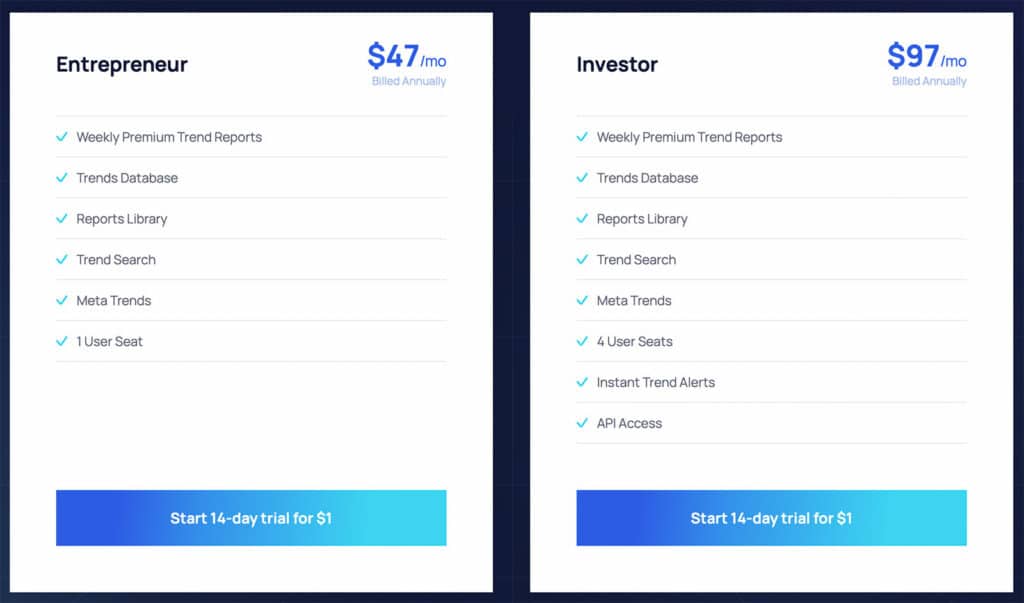 Is It Worth Buying the Pro Version?
Buying the pro version of this product may be ideal if you want to get signals before anyone else. The company's website claims that those who pay for access to the pro version of the system will get a premium trend report each week. The information contained in this report will not be released to the general public for up to a year after subscribers see it.
Therefore, you will be able to craft and execute an entire marketing plan before competitors even know that an opportunity may be about to present itself. If you subscribe to the highest service tier, you will also get access to instant trend reports. These reports let you know that a search term has been discovered that has the potential to explode at some point in the future.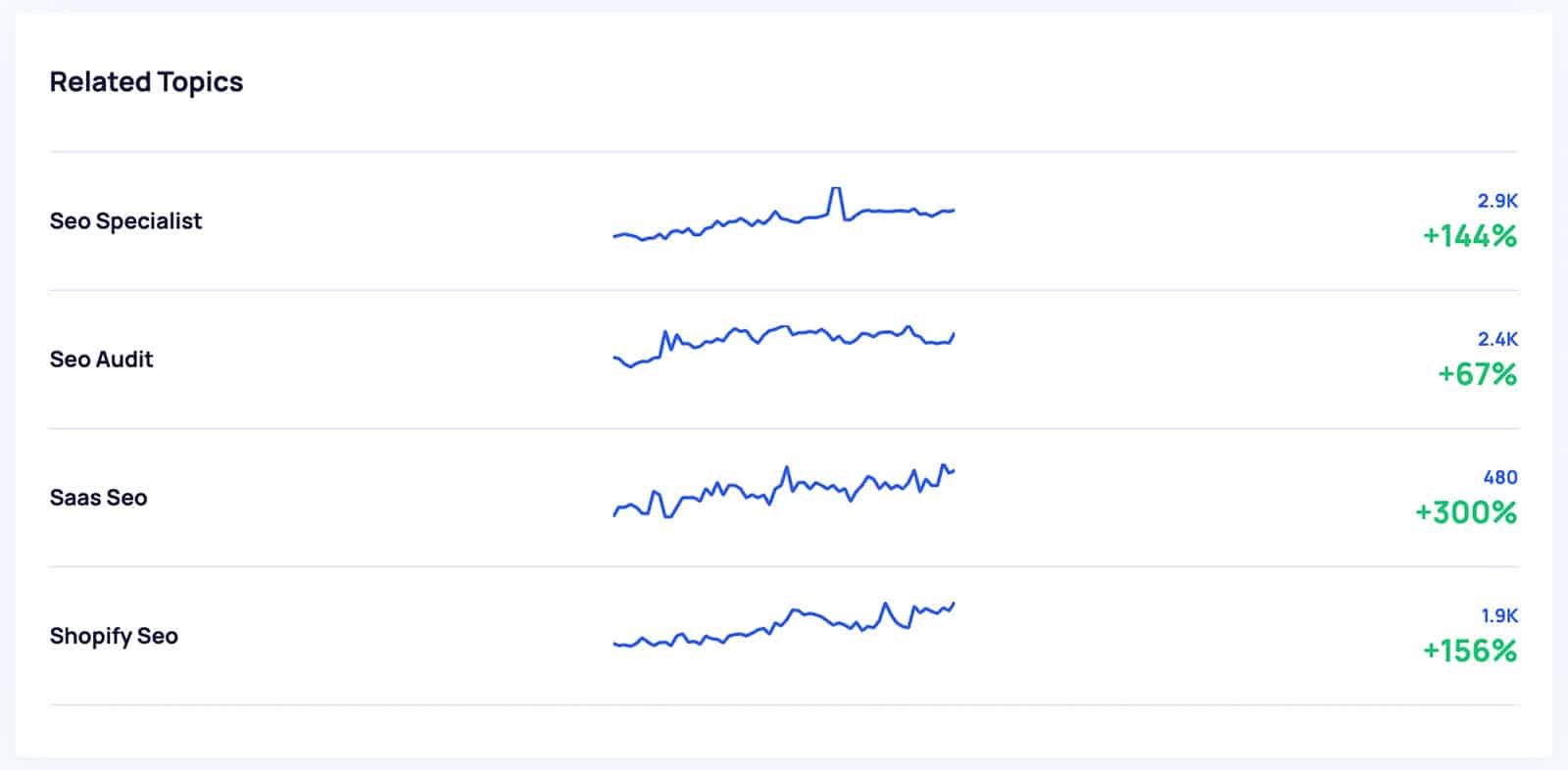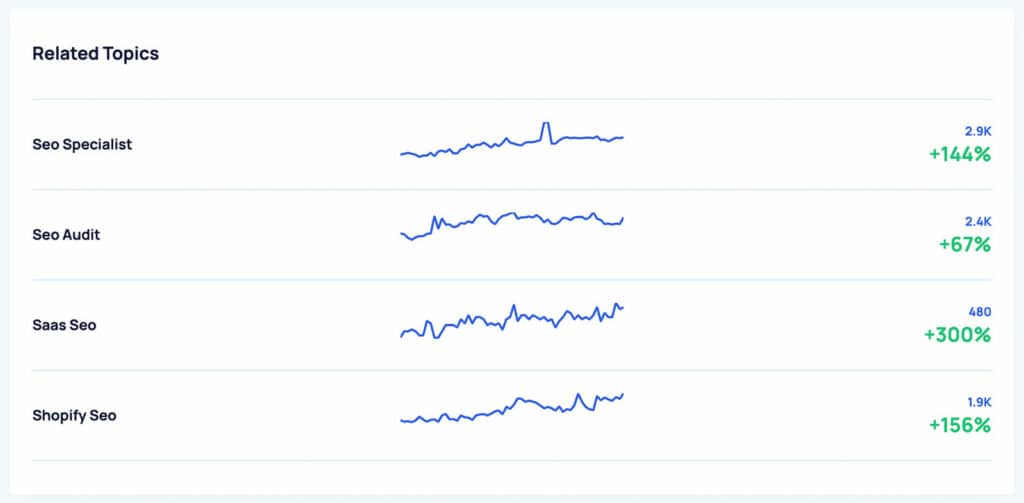 You will also access an entire trend library containing information about more than 11,000 companies, products, and other relevant terms. You will also get insights into startup companies, new technologies, or other trends that have the potential to disrupt existing industries completely.
Another benefit that is exclusive to those who opt for the $97 a month plan is the ability to access the system's API. This means that you can access metrics that no one else will be able to see, which can give you additional insight into how to craft an upcoming content marketing plan.
Exploding Topics Pro Can Shape the Direction of Your Business
Having insight into what people are searching for may be helpful in areas beyond content or digital marketing. For instance, you may discover that people are searching for an alternative to the products or services that you currently offer or are being developed. Having this insight may stop you from spending millions of dollars on creating and marketing something that no one wants or needs.
It may also be possible to use the data collected to gain insight into who your customers are and what their pain points are. For example, you may discover that your business is extremely popular in New York but is a pariah in Alabama. Understanding why this may make it possible to adjust your brand message to appeal to those who oppose your firm without alienating those who already like it.
Are There Alternatives to the Exploding Topics Program?
Several SEO tools allow you to analyze traffic trends and gain other insights into what people are looking for. For example, Google Trends makes much of its search data available to the public for free. Therefore, you can simply plug various terms into its database to determine what terms or phrases you want to take advantage of.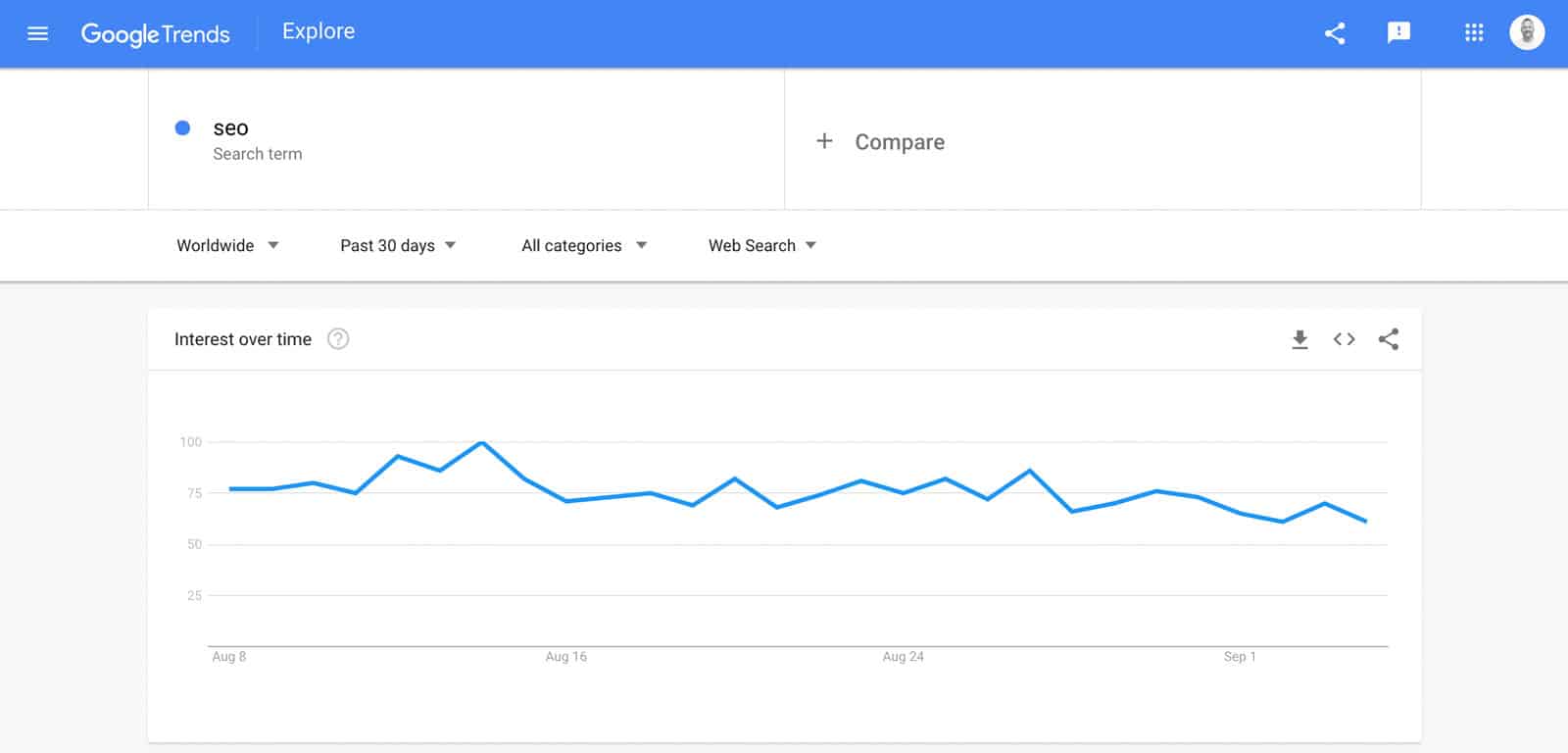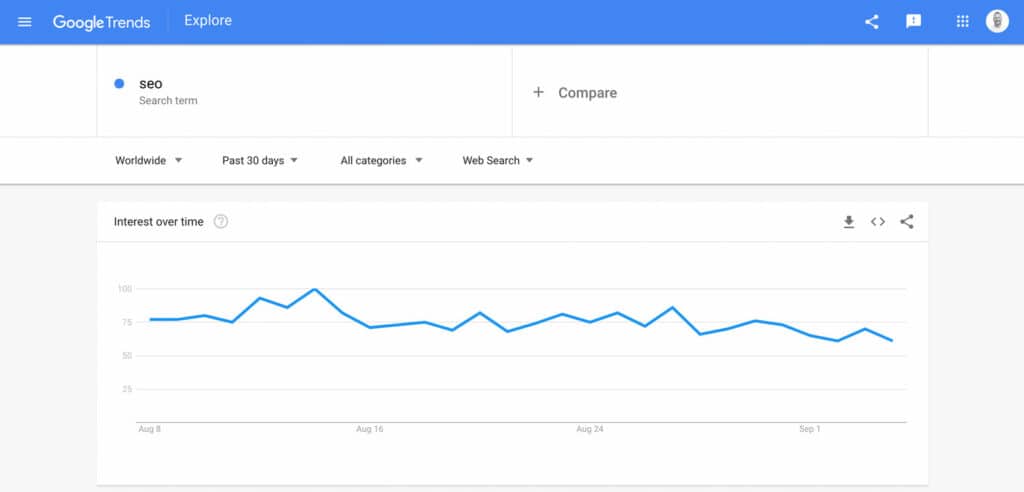 You can also use Google Trends to find out where a search term is getting the most traffic. This can be ideal if you market products or services to multiple cities, states, or countries. It can also be worthwhile if you cater to local audiences that might not care about what's popular nationally or globally.
Exploding Topics Alternatives
It may also be worthwhile to consider hiring a professional to take care of your SEO needs. This person or company may use the same tools that are already available to you or use tools developed by whoever you hire to help with your SEO needs.
Authors Personal Opinion
It's a great app, but it's missing the ability to search for a broad topic. I want to search for "SEO" and find all related terms. Currently, it only shows the trends of "SEO," nothing else.
Conclusion
Creating an SEO plan may be one of the biggest challenges that you or your business may face. This is because online content marketing rules are constantly changing, so what works today won't necessarily work tomorrow. Furthermore, consumer trends are constantly evolving, so you're always fighting to stay ahead of their needs. Fortunately, the folks at SEO North are available to help you create and execute your content and other digital marketing plans.
FAQ
What Are Exploding Topics?
---
Published on: 2022-09-08
Updated on: 2023-03-14