Regardless of how impressive your website design is, it will never achieve your goals if it does not receive an ample amount of targeted traffic. While you can use various paid marketing methods to drive traffic to your website, most people will agree that the best type of traffic is free. The majority of organic traffic is derived from search engine results. More specifically, websites that rank in the top spots on the first page of search results by far enjoy the lion's share of visitors. How can you maneuver your website into one of these coveted positions? The answer is rooted in your SEO strategy.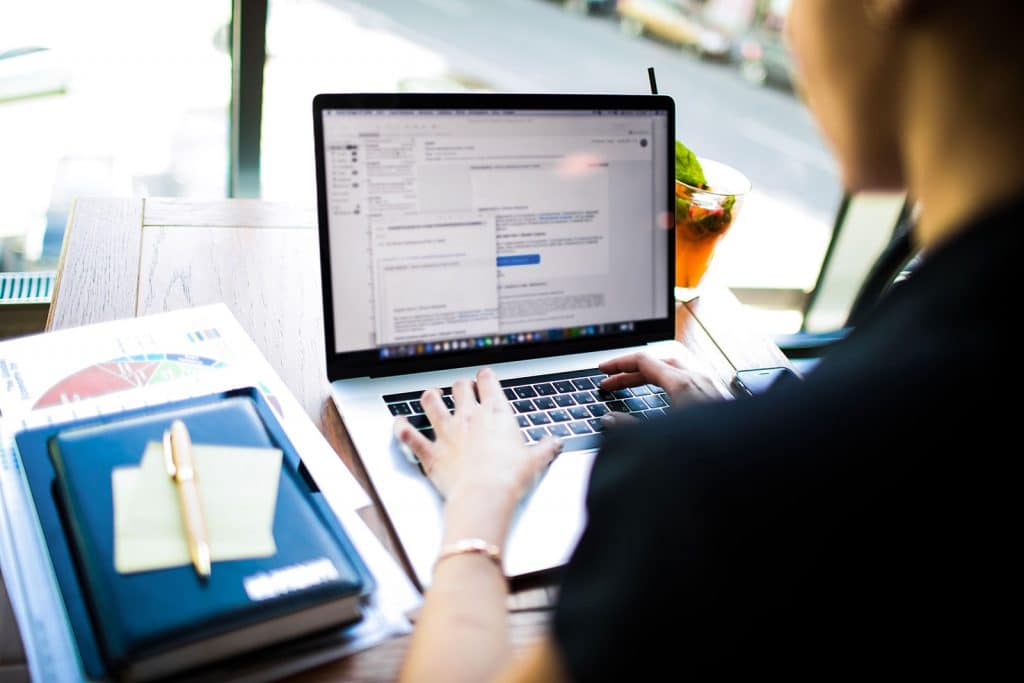 SEO, or search engine optimization, is one of the most important driving factors to generate organic website traffic from a targeted group of users. SEO is a term that many people are familiar with, but they often do not grasp exactly what it is or how to execute an SEO strategy effectively. With this in mind, you need to know what SEO content is and prepare an SEO content strategy to maintain a successful website that achieves your goals.
What Is SEO Content?
All online content can be optimized so that search engines can find it more easily and rank it appropriately. While SEO is most commonly associated with static website content on home pages and blog posts, it also applies to videos, photos, product descriptions, and more.
Search engines are increasingly refined with a substantial focus on the user experience. Essentially, their algorithms are progressively enhanced to more quickly and easily find what they are looking for when they search for specific words and phrases. When SEO was a new term several decades ago, website owners' common strategy was to stuff their content with as many relevant keywords as possible. Today, search engines can detect efforts to manipulate rankings artificially, penalizing websites that are guilty of doing so. Because of this, a critical component of SEO involves developing useful or meaningful content for your target audience without stuffing it full of targeted words.
Search engines "crawl" over your website's content periodically to identify relevant factors that drive search results. Both primary and secondary keywords and complementary or associated words and phrases are identified throughout the text, file names, image descriptions, and more. These are also often referred to as high-level keywords and general keywords.
Remember that you need to optimize content for search engine rankings, and you need to create a great user experience for your audience at the same time. These goals must be inclusive rather than exclusive of each other.
Types of SEO Content
While placing the keywords you have decided to target throughout your text is essential, strategic placement extends beyond this. Search engines can effectively determine the meaning of the text, but they rely on other cues to determine the meaning of images, videos, and other features. Because of this, assigning optimized file names, titles, and descriptions to these types of content are also relevant. All content that you post online can and should be optimized.
When optimizing different content types, you must consider how visitors will likely reach that page and what they are looking for when they land on it. A closer look at the most common types of SEO content can be eye-opening. Beyond your website's home page and other static pages, these types of content may also have a place on your website and should be optimized:
Blog Posts
Well-written blog posts engage visitors with valuable content, such as tips, info on new product features, details about current events, and more. From an SEO standpoint, blog posts also play a critical role. Search engines pay attention to freshness and relevancy when determining rankings, and blog posts published according to a planned editorial calendar can fill both of these critical areas.
Articles
Articles serve a similar purpose as blog posts. They provide content that audiences are looking for, and they can be optimized to boost search engine results placement. Generally, articles are found in magazines or news websites.
Product Pages
Product pages are essential for conveying product details, features, cost, and more on e-commerce websites. While customers may arrive at a product page through onsite navigation, they may also visit a product page through a direct search. With this in mind, product pages should be optimized specifically for the product rather than for the entire website or e-store.
Guides
While guides are presented as blog posts or articles on some websites, they can also be stand-alone features on a website. They generally tell visitors how to do something with step-by-step instructions. These guides could be anything from using a specific feature on a new car model to finding the best fishing spots to use different types of fishing gear.
Lists
Like guides, lists can stand on their own or be used in articles or blog posts. List titles should be both eye-catching and optimized.
Videos
Many people often prefer to watch a video rather than read a large text block. This may be particularly true for how-to content and other types of tutorials, feature demonstrations, and more. While the videos themselves cannot be optimized, the titles, descriptions, and even text transcripts can be optimized.
Images and Slideshows
Whether you are dealing with an image or a series of images in a slideshow, these graphics give you another opportunity to optimize your website. In addition to optimizing image file names and titles in the same way that you would optimize videos, you can optimize the captions for each image.
Infographics
Infographics are a popular and common way to present a lot of valuable information in an organized manner. An infographic is a single file, and it often contains multiple images as well as text blocks and reference details. Because this is a single file, the file and the data throughout the rest of the page should be well-optimized to generate the desired amount of traffic.
Directories
A directory may include all branch locations for a business, the contact information for all departments in a specific company, or even a list of businesses that sell a particular product. While a directory is generally a reference page, it can and should be optimized fully.
These are among the most common types of content pages, but there are many others as well. Understanding all the ways to optimize content strategy can help you identify the most effective strategies for your pages.
How to Develop an SEO Content Strategy
Developing an effective SEO content strategy is often easier said than done. This process begins when you identify the keywords that you want to target. These are words and phrases that your target audience will use when they want to find the content on your website. While choosing direct and obvious keywords is essential, you can also target niches or topics. For example, a plumber could target "plumber in San Diego" as well as "clogged toilet repair in San Diego" and other related topics.
Keep in mind that your various pages likely will have a different set of targeted keywords. For example, the San Diego plumber may have separate services pages for leaking pipes to water heater installation.
Once you identify the keywords you want to target, you must effectively incorporate them into your content. This involves understanding all of the opportunities available for each page type and for different types of files that may be embedded in the pages. Remember, however, that search engines often penalize websites that are guilty of keyword stuffing.
Another essential component of developing an SEO content strategy is the organization of your website. Search engines pay attention to how much time visitors spend on a page or a website when determining relevancy. Essentially, websites that offer true value or that meet visitors' needs will have a lower bounce rate and a longer average visit time. While creating meaningful and relevant content is vital, your SEO strategy should bring users to the right pages. For example, a user searching for a San Diego plumber for a clogged pipe should not land on a page for the plumber's remodeling services.
Your website's organization should ideally be well-plan so that visitors can navigate through several pages efficiently and productively. A higher click-through rate can bolster a website's rankings on search engine results pages.
Your SEO marketing strategy must consider who your audience is and what those visitors want from your website. You can learn more about your visitors by using online surveys or built-in analytics. These features will tell you who is currently visiting your website. Analyzing this data may help you refine your keyword selection, the type of pages on your website, and even the organization.
Because freshness is increasingly important in search engine algorithms, your SEO marketing strategy must regularly publish new and meaningful content. Creating an editorial calendar that schedules your publishing goals is effective. Consider brainstorming all of the content topics you want to target for a specific period of time and add them to the calendar.
Your SEO marketing strategy will require constant attention and adjustments. A variety of website analytical tools is available for you to monitor your efforts' results over a given period of time. For example, you can analyze the number of page views and bounce rates, and click-through rates for each of your pages. A high bounce rate may signify that you are targeting the wrong users through your keyword strategy, your page design is unappealing, or several other factors.
Developing an SEO strategy is a complex task. It may be even more challenging if you have a more extensive website with many pages or have not yet optimized any of your pages fully. Even when you have applied sound SEO principles to your efforts, the need to monitor analytics and to make updates is constant. If your website is not performing as well as you want or need it to, our SEO North team is ready to help. Contact us today to inquire about how our services can help you to achieve your goals.
Learn about Content Pruning, Optimization & Evergreen.
FAQ
---
Published on: 2021-03-03
Updated on: 2022-06-09