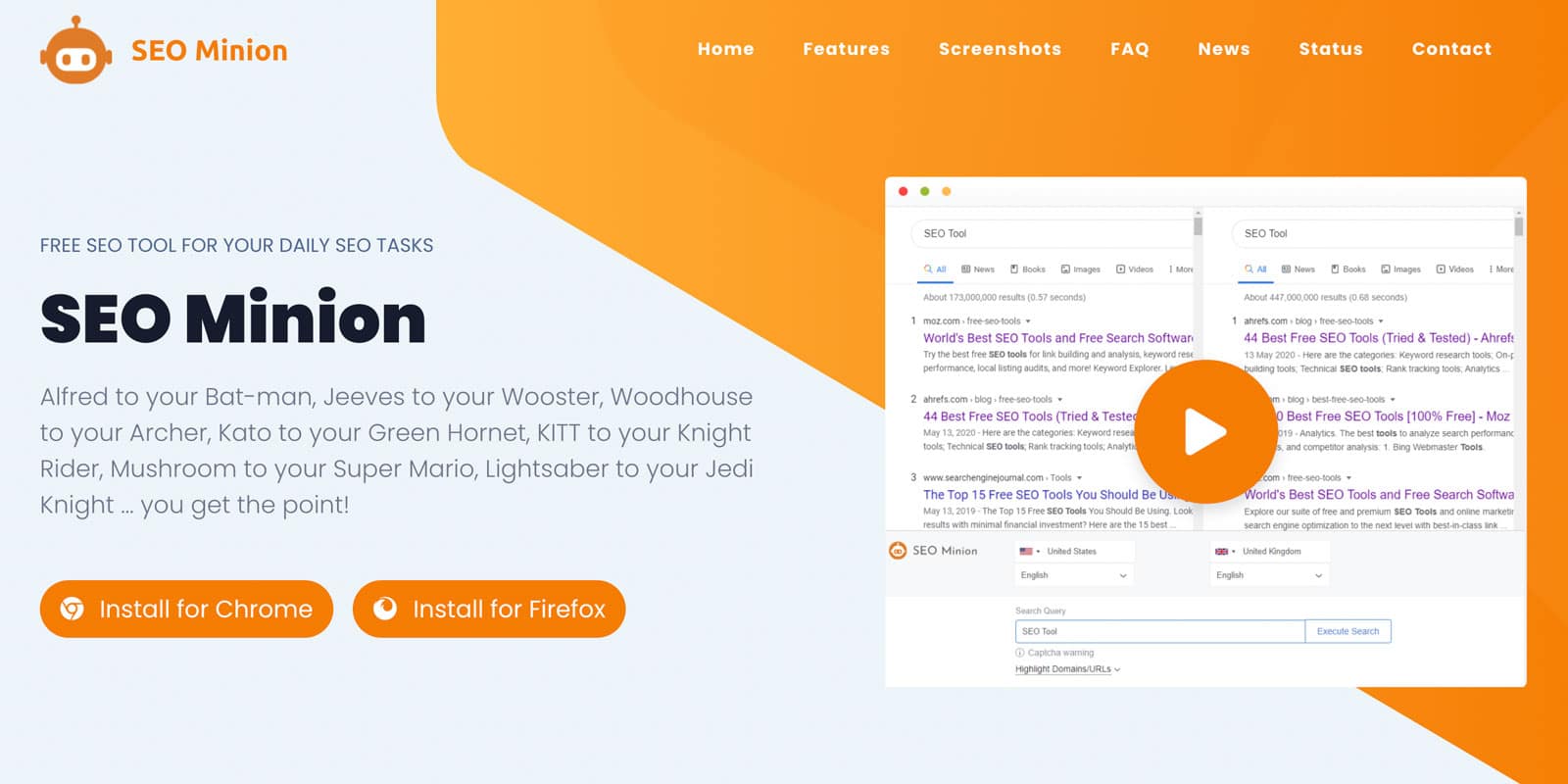 Looking for a tool to help you with your SEO? Look no further than SEO Minion! This terrific tool can help you with everything from keyword research to link building. In this post, I'll tell you all about how SEO Minion can help you improve your SEO strategy. So read on to learn more!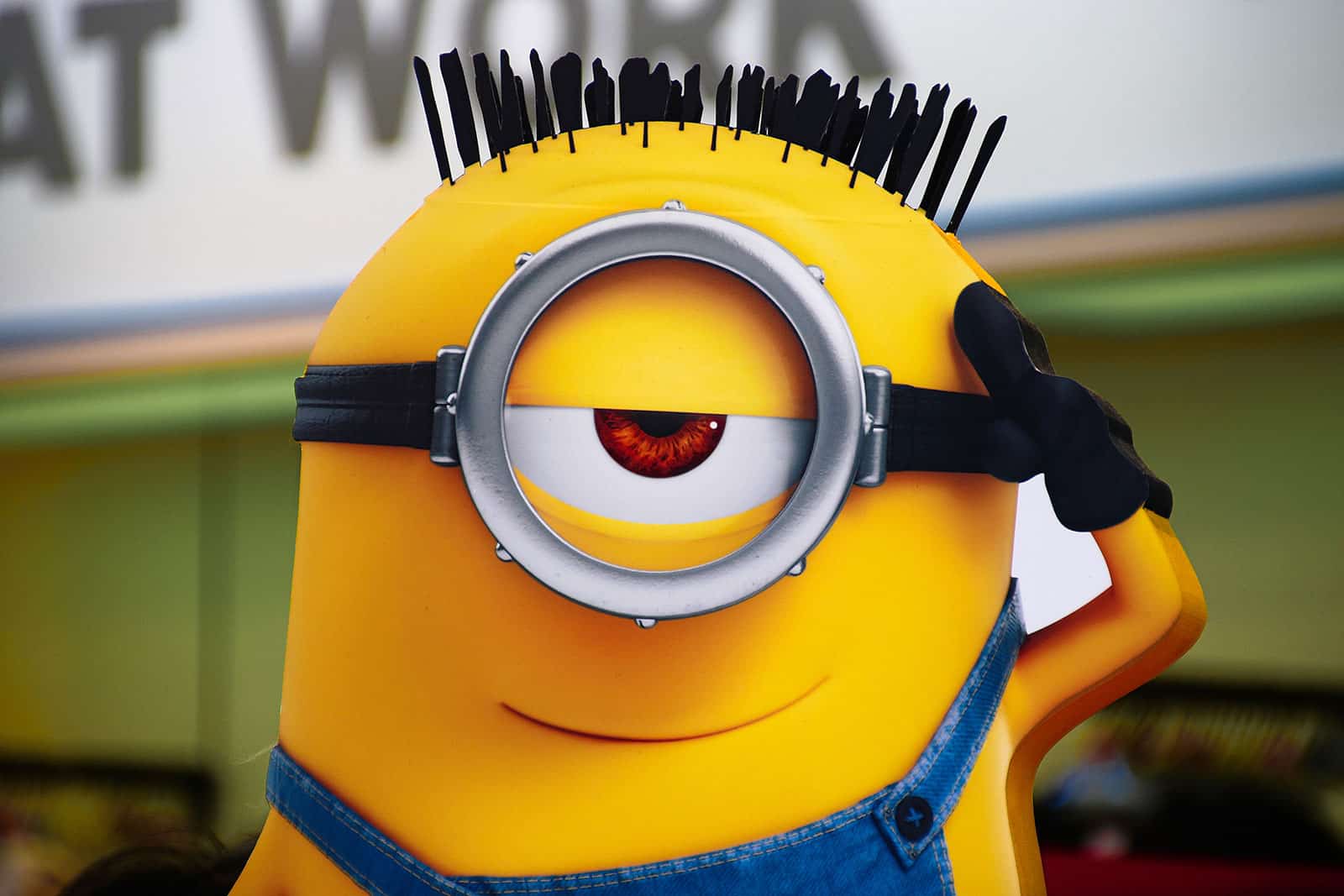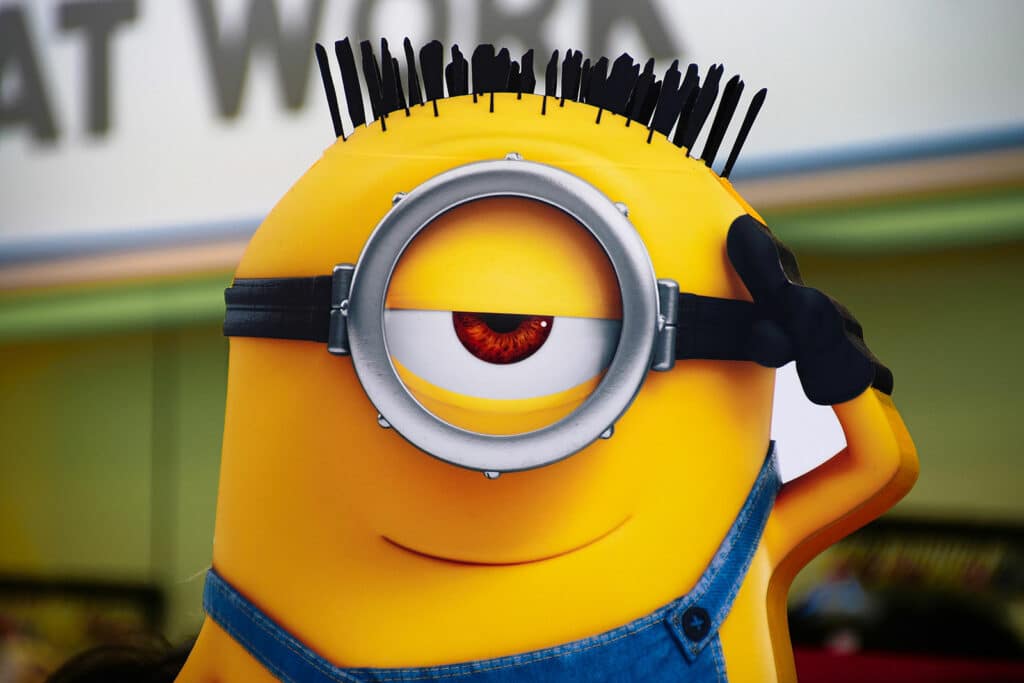 What is SEO Minion?
SEO Minion is a Google Chrome and Firefox plugin that allows users to perform various SEO tasks, such as checking for links, analyzing on-page optimization, and more. The plugin is free and can be installed from Chrome or Firefox Web Stores. Once installed, SEO Minion appears as an icon in the toolbar. Clicking on the icon opens a menu of options that can perform different SEO tasks. For example, the "On-Page Optimization" option allows users to check for common on-page optimization issues, such as missing meta and title tags. Overall, SEO Minion is a valuable tool for anyone who wants to improve their website's search engine optimization.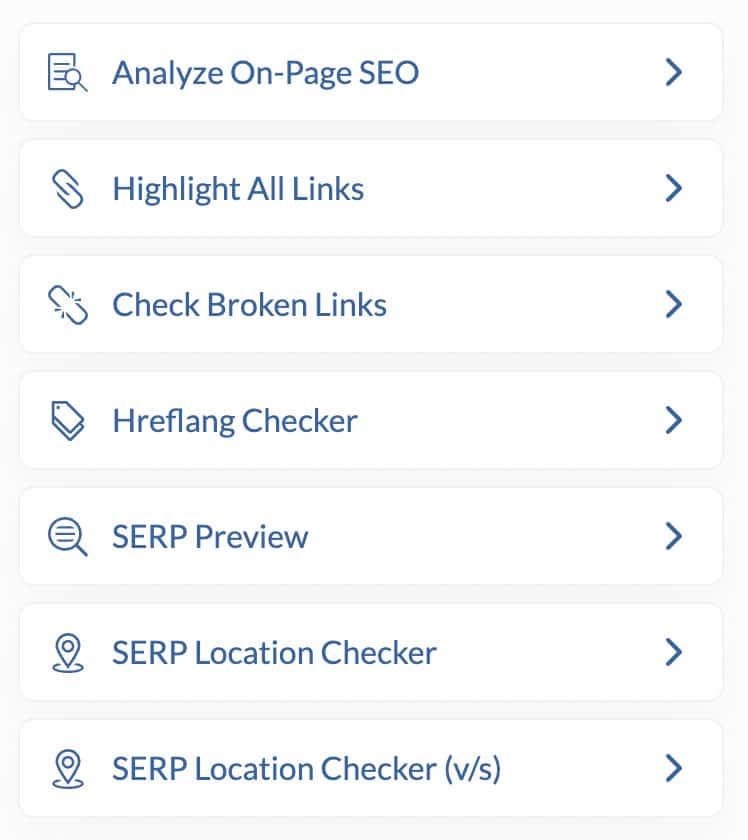 SEO Minion Tools
Analyze On-Page SEO: This includes optimizing title tags, meta descriptions, header tags, images, and other elements of the site's code and content.

URL
Word and character count

Title Tag with character count
Description with character count
Canonical URL
Meta Robots

Heading Type, Heading Text
Total Images (images without ALT text)
Open Graph
Twitter Graph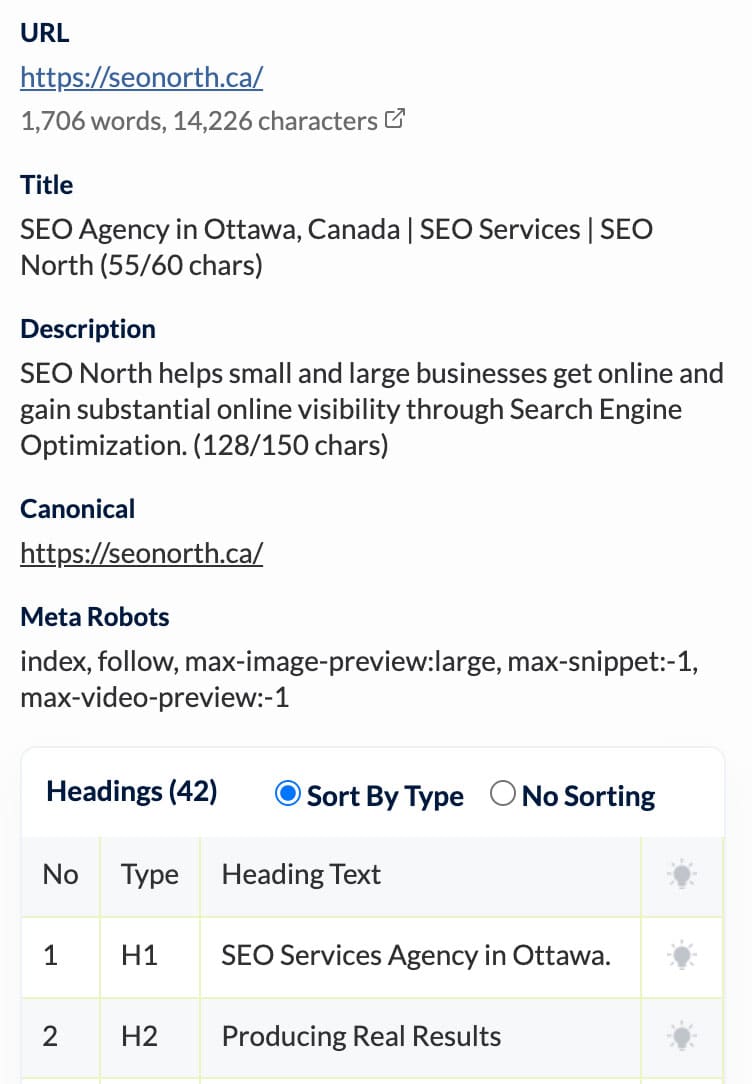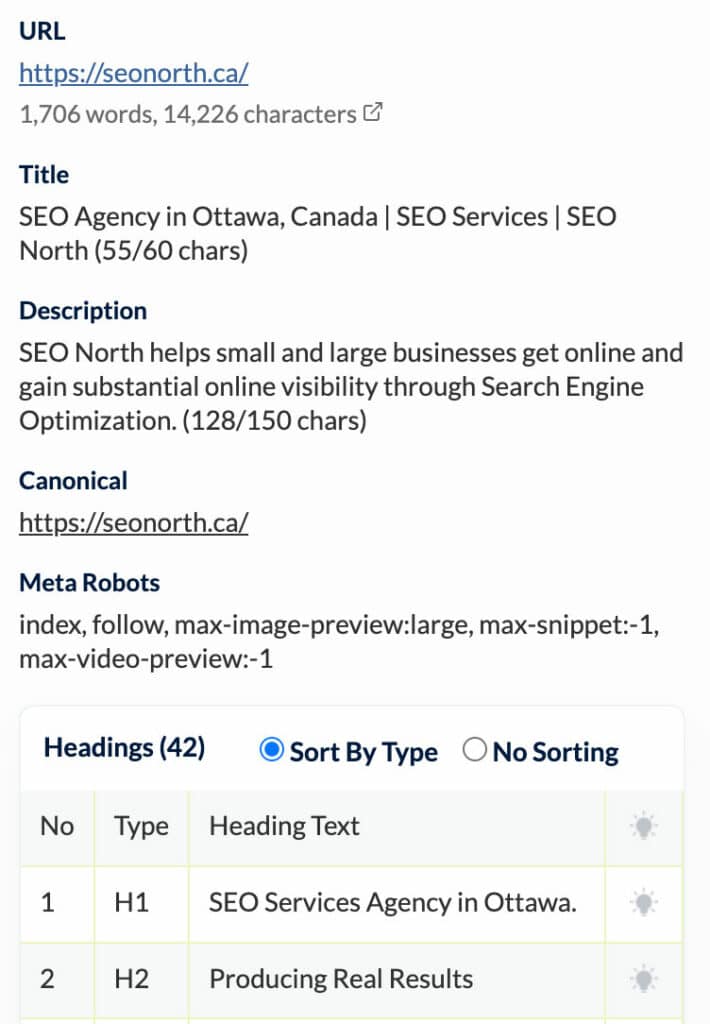 Highlight All Links: a quick way to view all internal and external links on a webpage.
Check Broken Links: Find the following types of links:

Valid links
404 links
No Domain links
Empty Links
Redirects
Server Errors
Unknown

Hreflang Checker: checks the hreflang tag
SERP Preview: see how your metadata would look in the SERPs
SERP location checker: check your search result in specific locations
Download People Also Ask (PAA)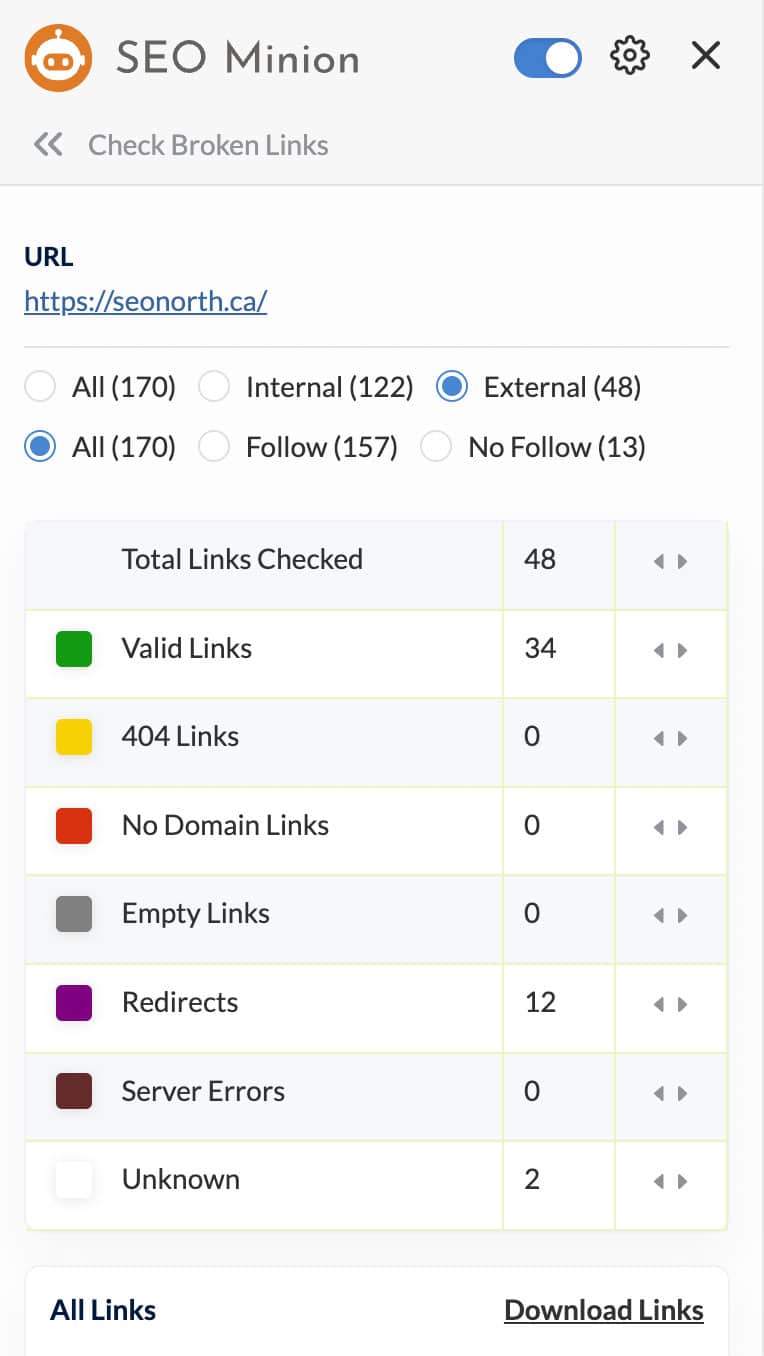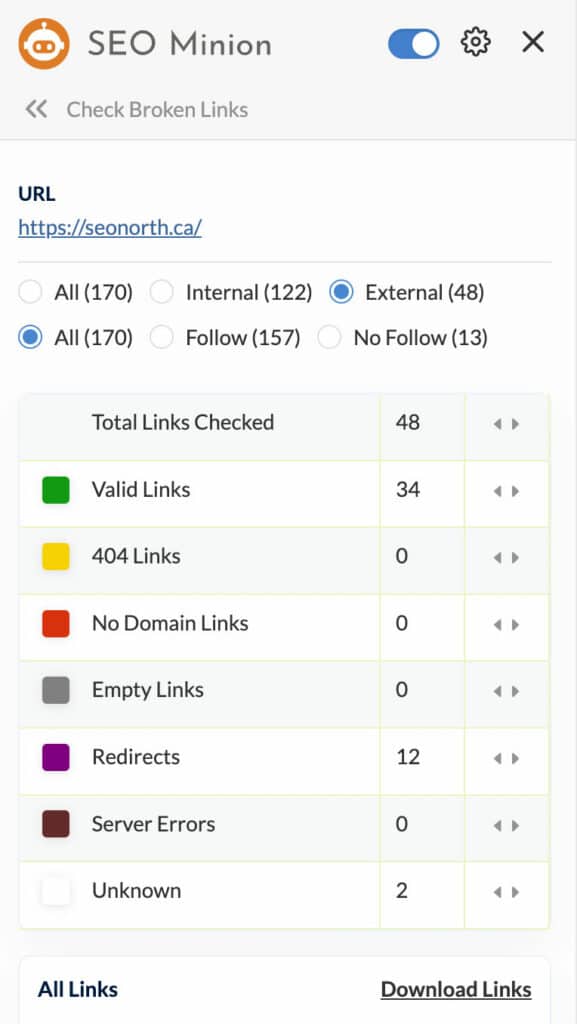 Why Choose SEO Minion?
SEO Minion is a great option if you're looking for a reliable and affordable SEO tool. Its advanced features and user-friendly interface make it perfect for small businesses and solopreneurs who want to improve their search engine rankings. Plus, SEO Minion is free! Here are some of the pros/cons of SEO Minion:
SEO Minion Pros and Cons
Pros
Free to use
User-friendly
Loaded with features
Regularly updated
Cons:
It might be overwhelming for beginners
How to use SEO Minion
Google Search

You can perform a Google search for SEO Minion to find the extension or click on one of the links below:

SEO Minion Chrome Extension Download

Click Add to

Click on the add extension button.

Confirm

Confirm that you want to add the extension.

Browser window

With SEO Minion installed, you can start using it by selecting it from your browser window.

Webpage Check

Now that you have the extension installed and active, you can analyze web pages by selecting one of the tools on the right-side panel to get a better insight into your competition.

SERP Analysis

When you perform a Google Search, you can see search data and download options (PPA) on the right side.

Optional: Uninstall

If you don't want the extension installed, click on the remove from chrome option or the extension settings.
SEO Minion vs. Mozbar
SEO Minion is a relatively new entrant to the scene, but it has quickly become a favorite among SEO professionals. One of the things that set it apart is its user-friendly interface. Mozbar, on the other hand, has been around for longer and has a more advanced interface.
So, which tool should you choose? Ultimately, the decision comes down to the use case. SEO Minion is an excellent option if you're looking for on-page analysis. If you need something with a Domain Authority checker and traffic analysis, then Mozbar is a better choice.
SEO Minion vs. Keywords Everywhere
SEO Minion and Keywords Everywhere are two popular tools for helping webmasters improve their search engine optimization. Both tools offer a variety of features, but they differ in some fundamental ways. SEO Minion offers many on-page optimization features, including title tag, meta description, and link analysis. Keywords Everywhere provide users with real-time data on search volume, CPC, and competition for a given keyword. When choosing between SEO Minion and Keywords Everywhere, the best decision depends on whether you are looking for a keyword research tool (Keywords Everywhere) or an on-page analysis tool (SEO Minion).
Conclusion
Overall, we think SEO Minion is an excellent choice if you're looking for a Chrome plugin to help with your SEO efforts. It's loaded with features, it's easy to use, and it's free! The only downside is that it may be overwhelming for beginners, but fortunately, helpful customer support is available if you need it.
FAQ
---
Published on: 2022-09-25
Updated on: 2023-01-02