We specialize in on-page optimization, creating better content, filling content gaps, and making your website ranking higher for your chosen keywords, helping you grow leads and traffic.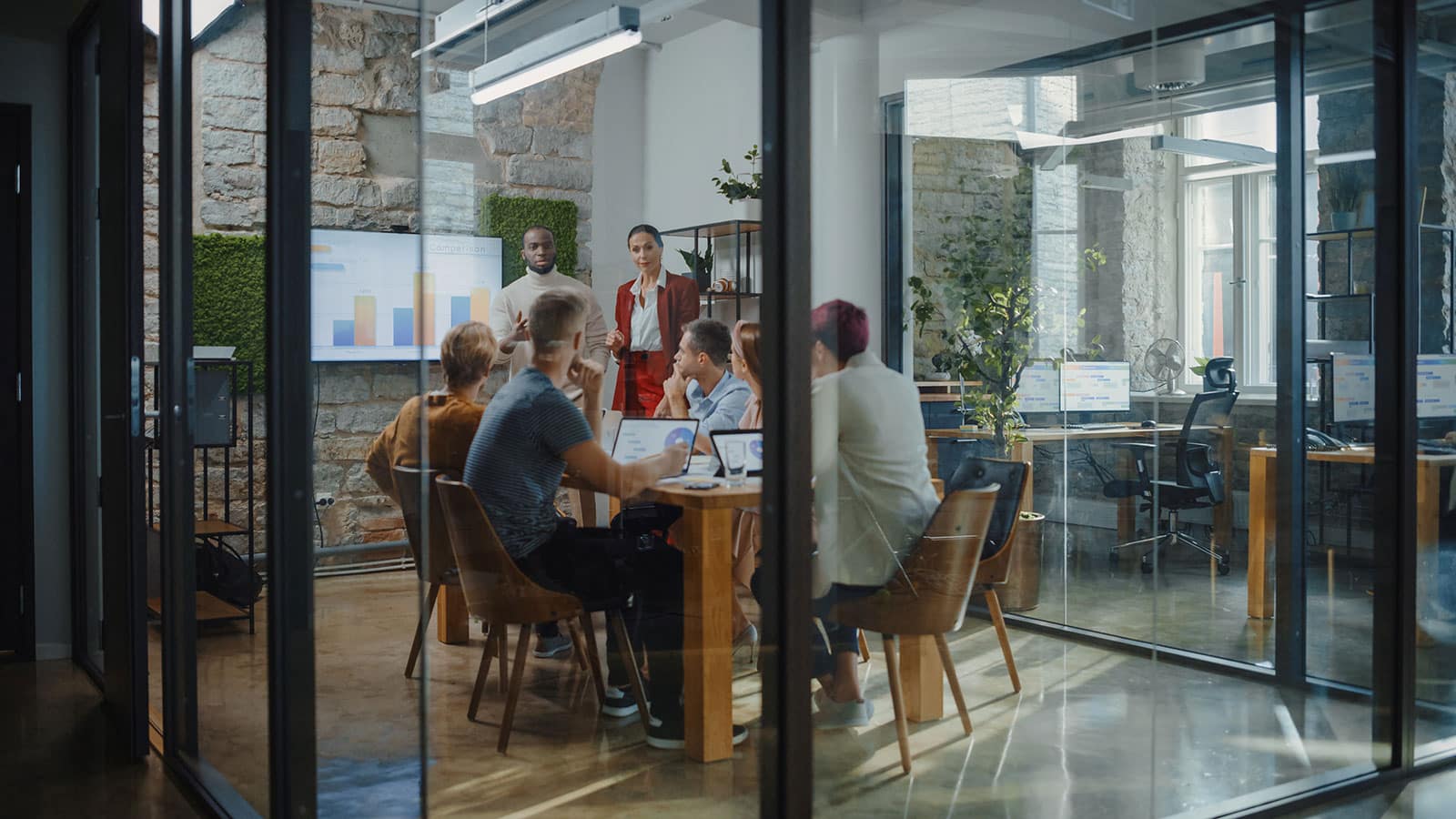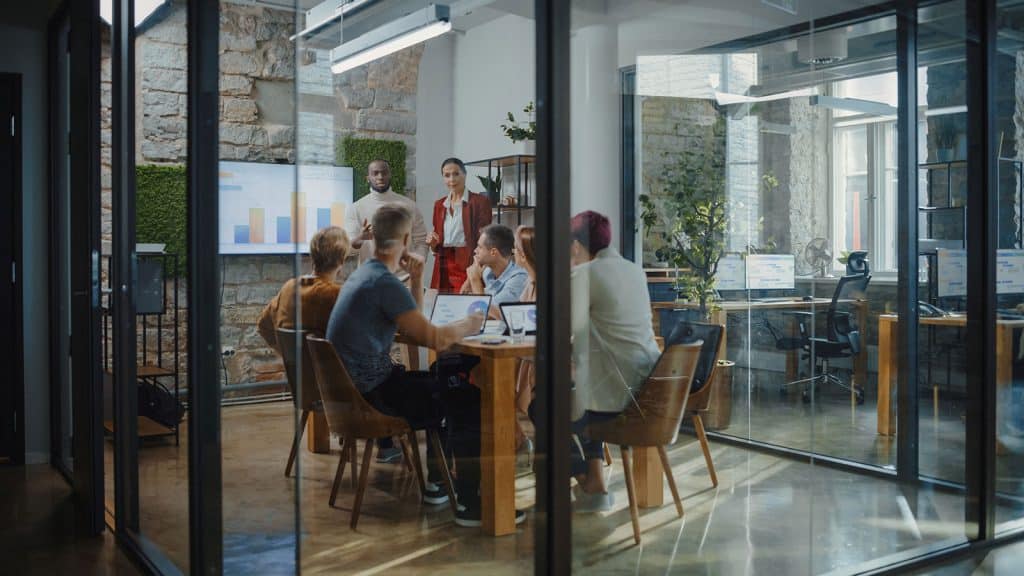 We concentrate on two steps:
Creating new optimized content
Optimizing existing pages
For existing content, we:
Analyze your content structure
Keyword usage/density
Phrasing, and more
Comparing these factors to high-ranking results for the exact keywords we want to rank for, then using those guidelines to build content with the proper structure and wording to show up on page one (first page) of Google Search.
Optimization
How do we exactly optimize your content? And what can you expect from us?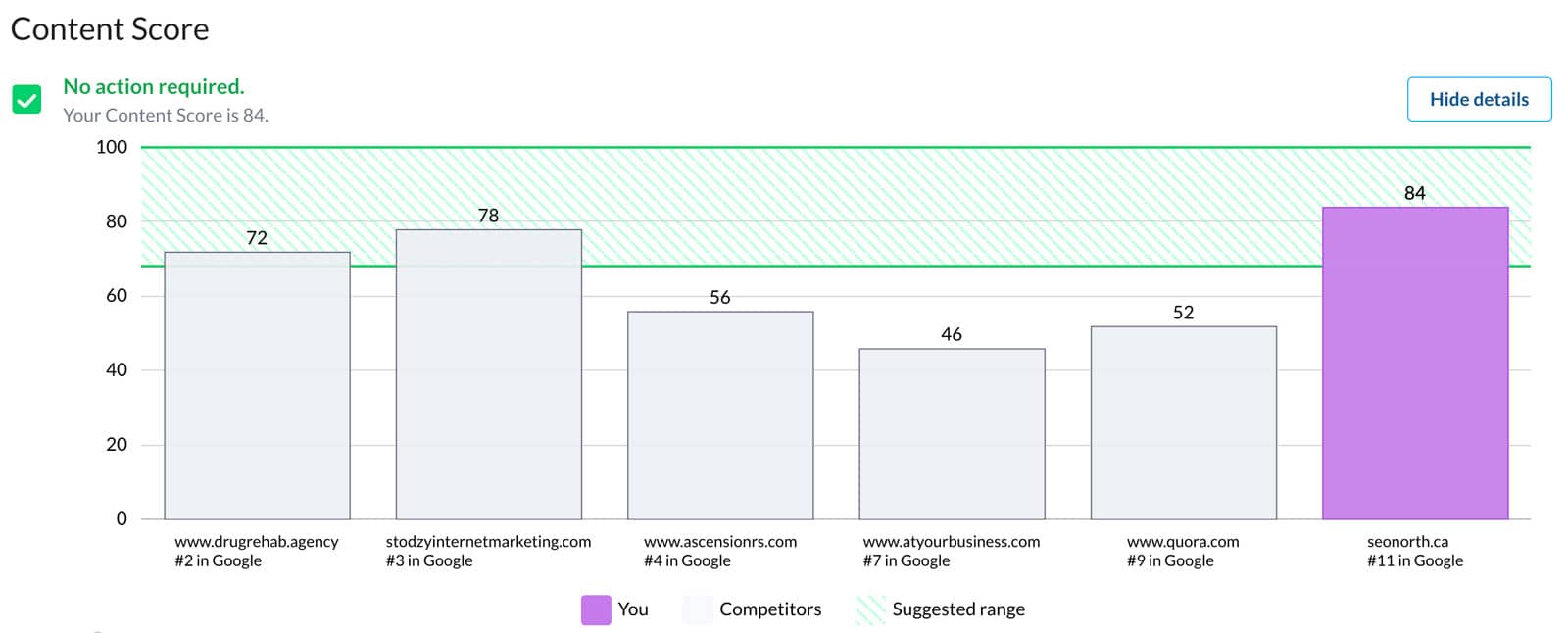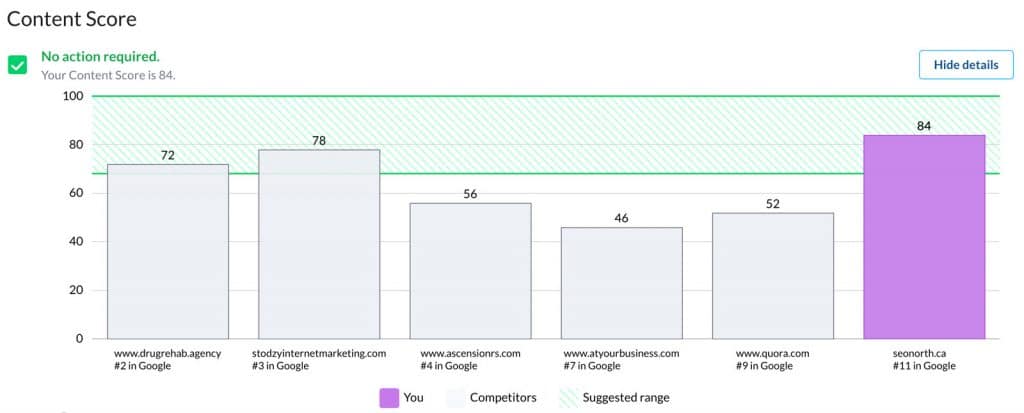 If you had a sudden drop in traffic or never garnered any traffic in the first place, we analyze to see if your landing page content is too short or too long. We also check to see if your wording is off.
SEO Correlation
We use Correlating SEO factors to analyze various ranking factors to determine which ones have the most significant impact on ranking. Our data comes from reverse engineering the search engine results page (SERP)—it looks at what top-performing pages are doing that you aren't.
Instead of giving you vague advice ("long content is better than short content") or ballpark figures ("aim for 1,000-2,000 words per article), We provide recommendations that are based on pages that already rank for your target keywords.
And this extends to more than just word count. Our SEO specialists also look at what kinds of pages rank best (e.g., long-form vs. quick answers), what kind of media they contain (e.g., graphics, lists, etc.), what topics they cover, and what words and phrases are the most important commonly used.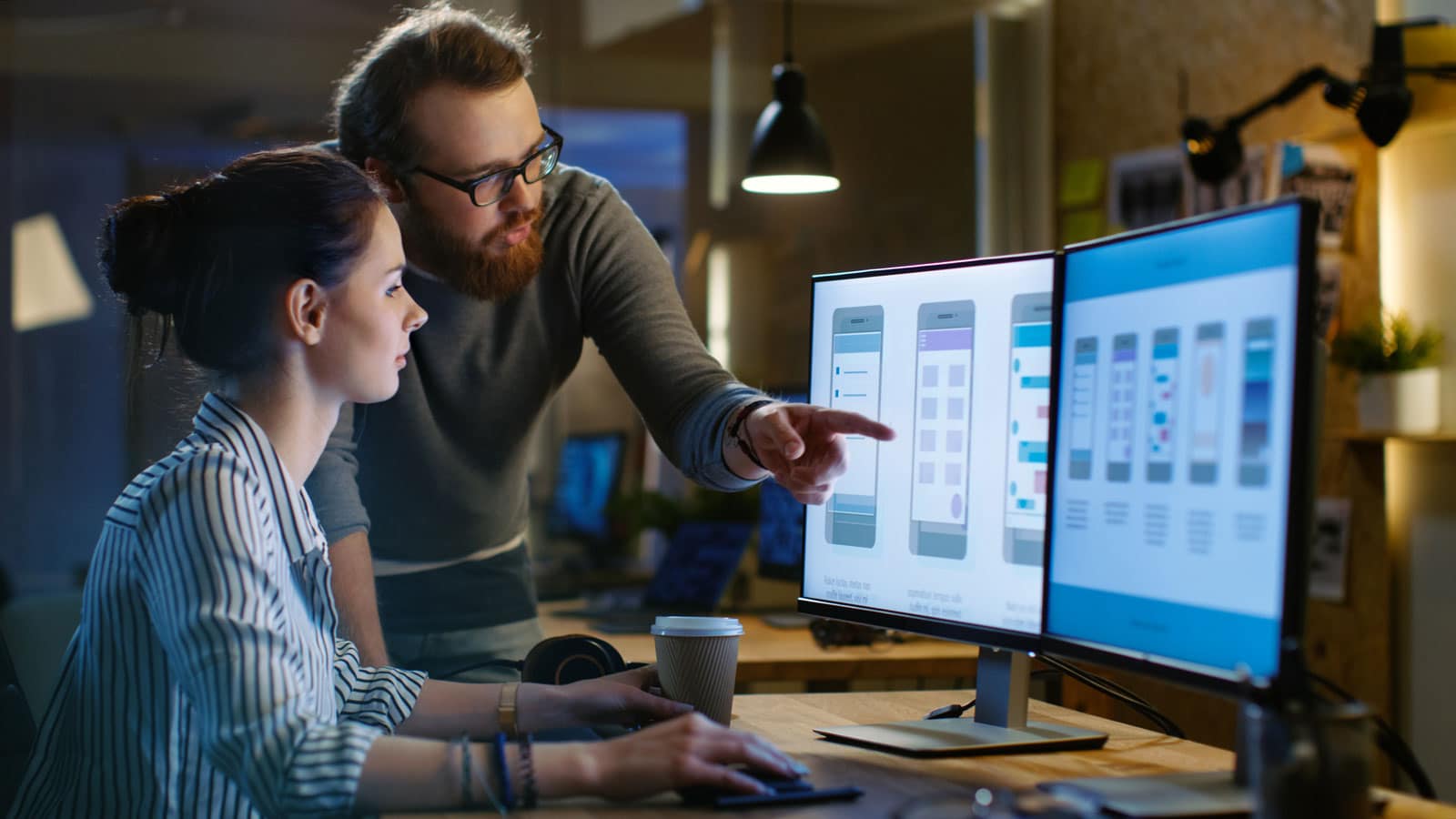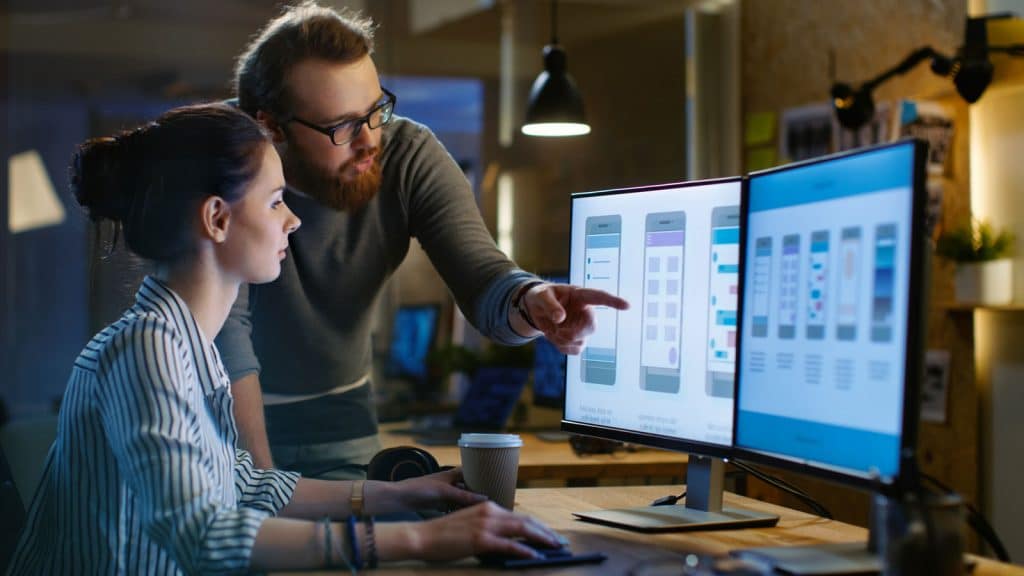 One of the significant criticisms of correlation SEO is that correlation doesn't mean causation—just because a competitor is ranking while using certain practices, it doesn't mean that those practices are the reason they're ranking.
But by optimizing your content so that it's similar (but higher-quality) than the content that Google ranks at the top, you are more likely to take the top spot.
The trick is to know which pages to compare yourself to not go down in the SERPs.
Choosing the proper Competitors
Although it sounds sensible to look at the top ten results for your analysis, you'll end up getting a lot of inaccurate data and ineffective recommendations.
If an SEO Agency chooses your competitors incorrectly, the "optimization" may hurt your rankings.
What does this tell you? There is no point in comparing oranges to apples, and the same rule applies to competitor analysis.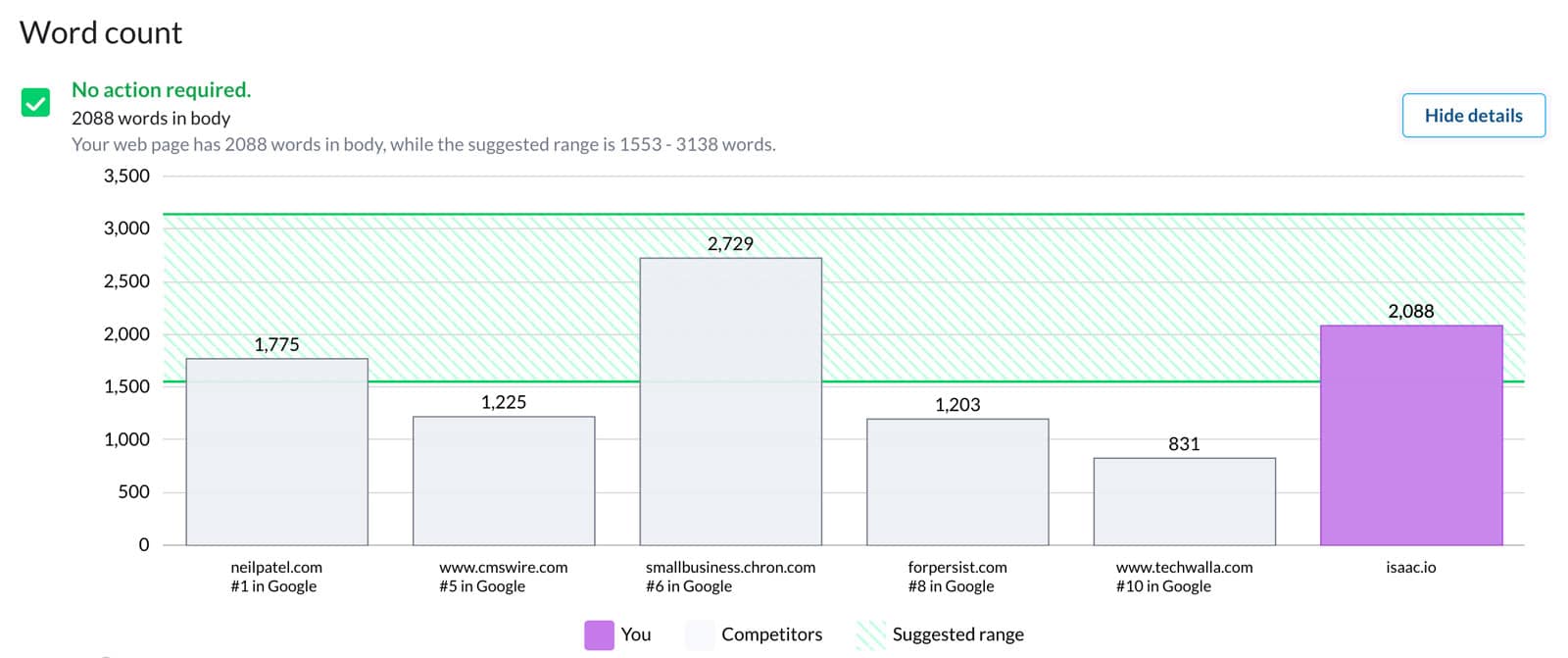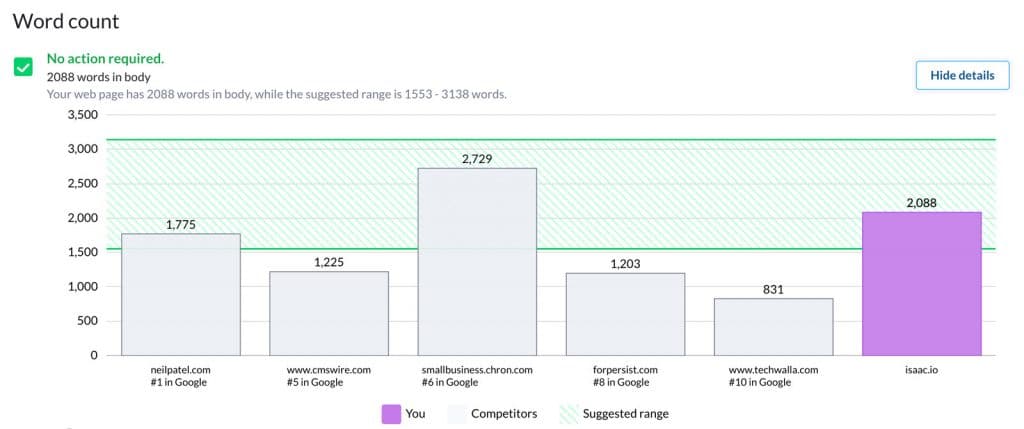 We look into pages similar to yours and do not compare your site to websites that are not.
Here's how we chose the right competitors:
Don't compare yourself to high-authority sites like Wikipedia or Amazon (unless you are a site of this level, of course).
Find websites, pages, or competitors within the same niche or have the same format (e.g., review sites, blogs, etc.).
Avoid listings and directories while optimizing for local SEO.
Look at the word count of top pages and exclude outliers.
Using this approach, your data will be much more accurate.
Building your Content Briefs
We create guidelines for our copywriters that include all your requirements like keywords, topics, and optimum word count. We develop comprehensive briefs that outline your needs and make it easier for our writers to understand.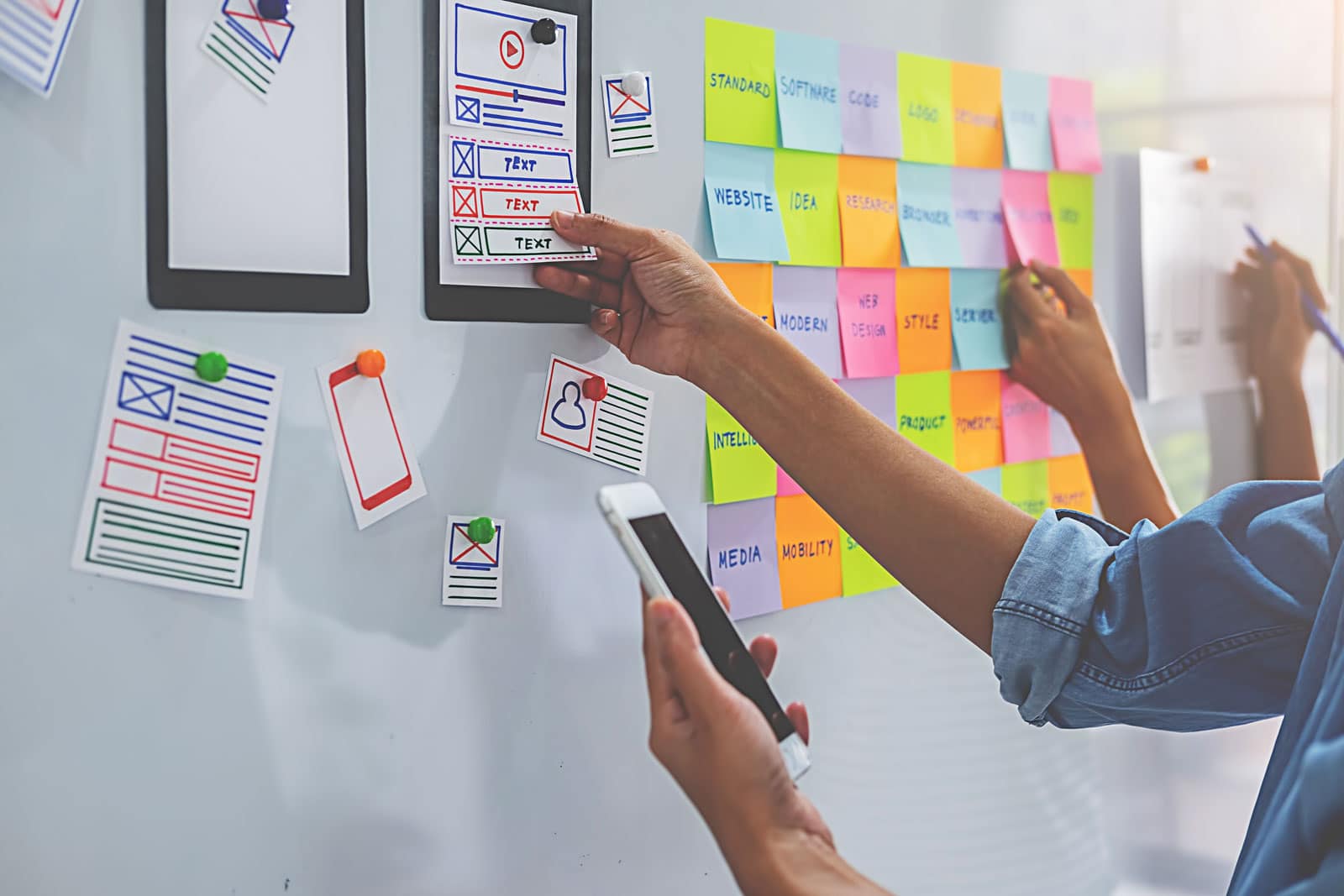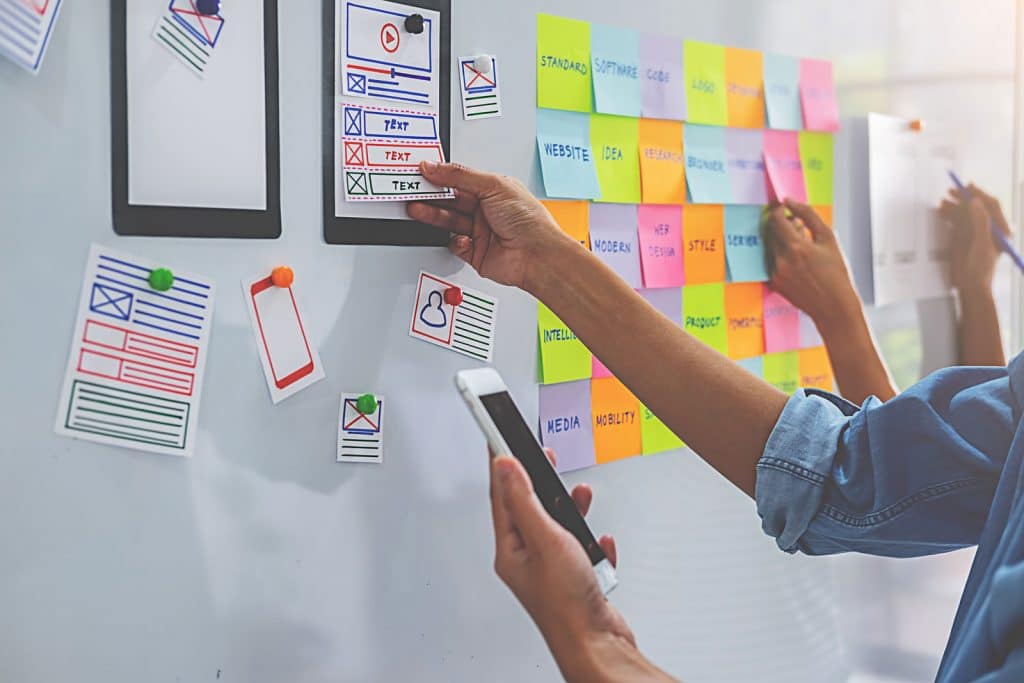 Preparing a good brief is a lot of work. You have to manually research your competitors, extract some primary data about keywords, and follow good SEO practices—things that can take a lot of time.
Keywords and Locations
When working with SEO North, we always start with an incredibly focused keyword and location. When you aim small, you miss small, and when you aim big, you can miss big. Every page needs to have a specific purpose.
How we choose pages to compare against
We use four sections:
Semantic topics,
Structured sections,
Questions to answer,
and Notes.
These top four sections are our benchmarks to rank you higher against your competition for your page.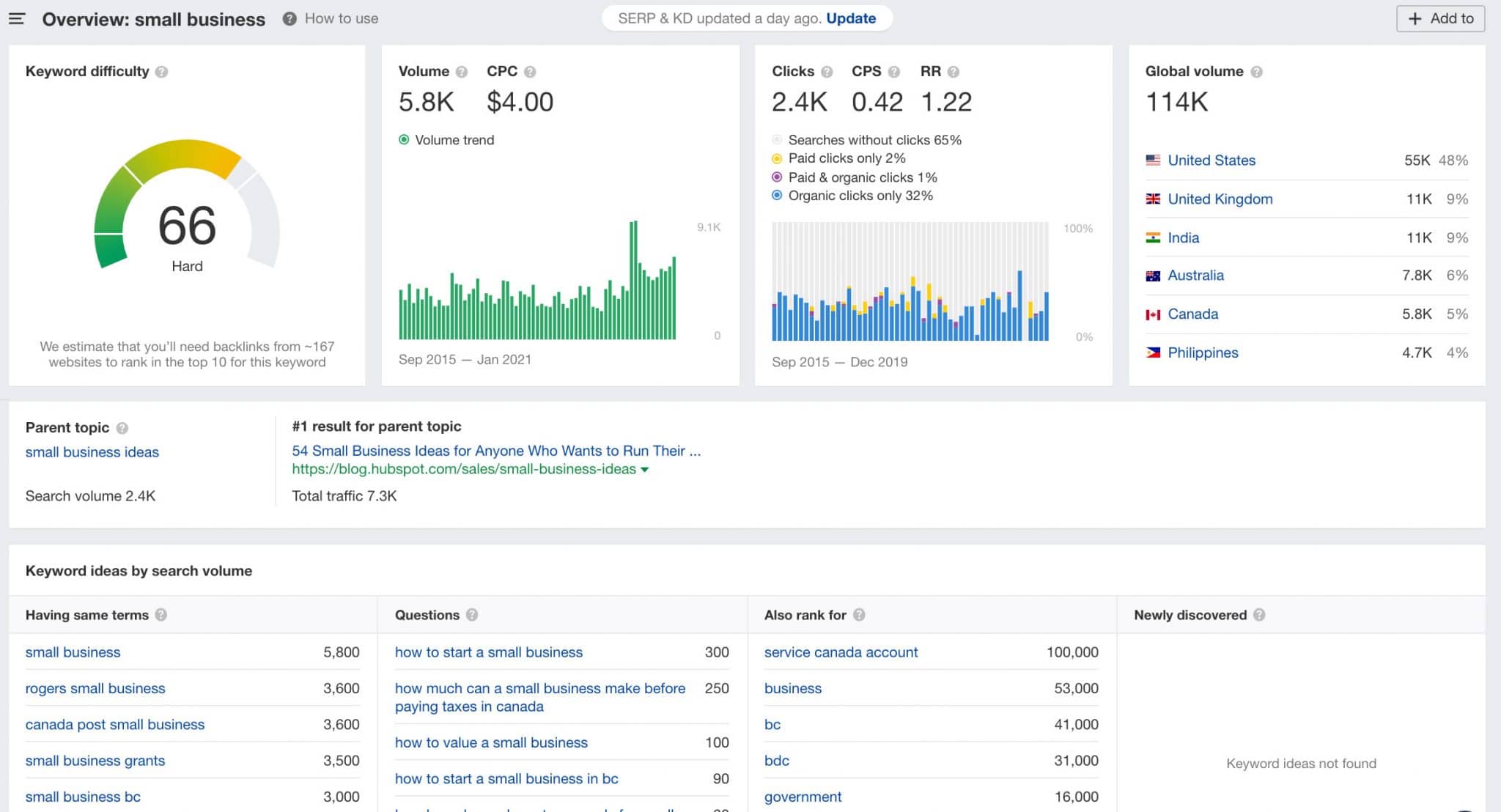 We also exclude pages that:
Rank high because of their high authority
Pages for different business models
Pages that target a different search intent
Excluding word count outliers
Let us determine Word Count.
SEO North recommends a word count based on your chosen competitors, but you can also customize it if you prefer. However, if you pick your competitors wisely, there shouldn't be much reason to adjust the number. Content length is critical—our process calculates phrase and keyword density while building out briefs.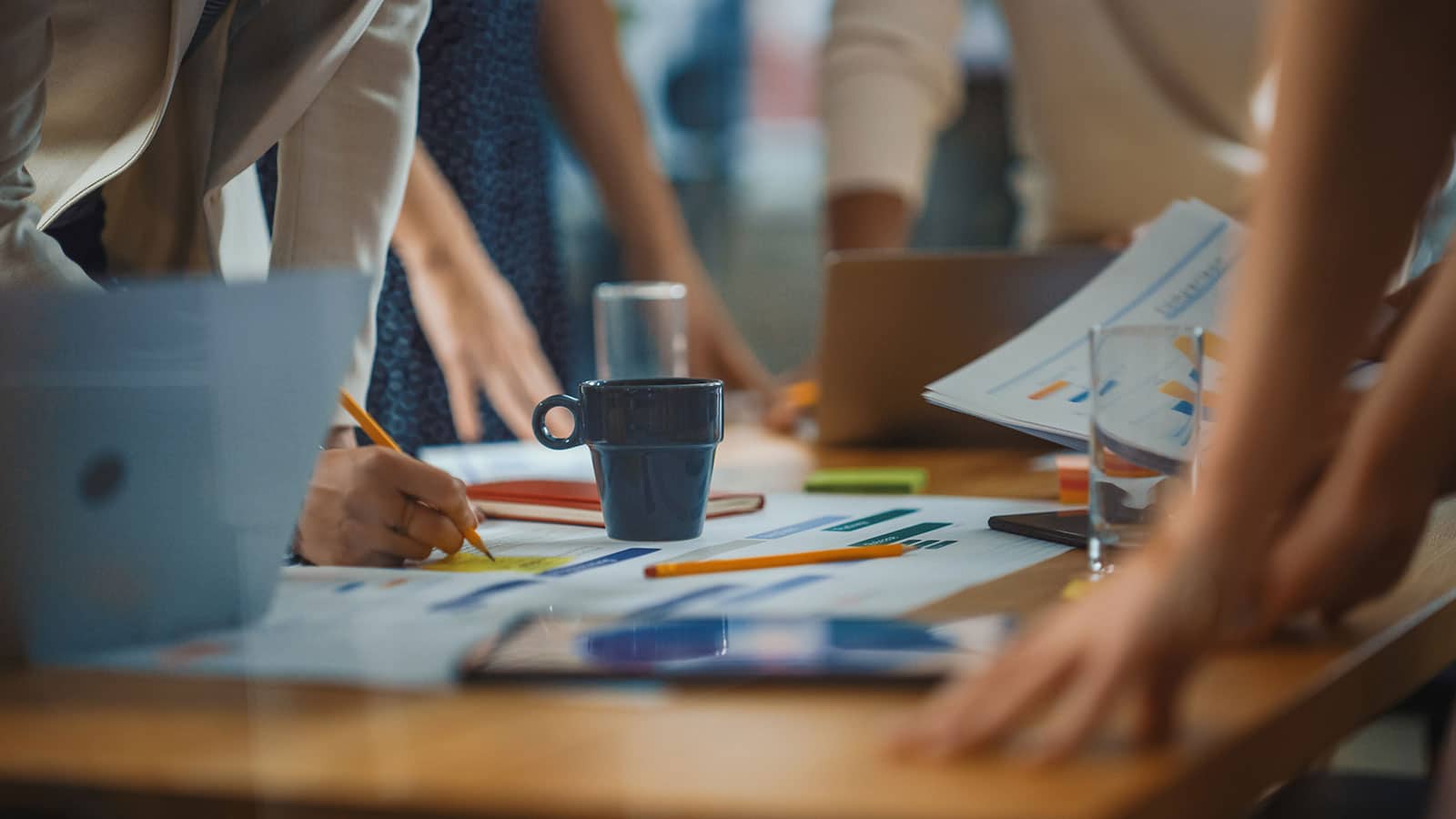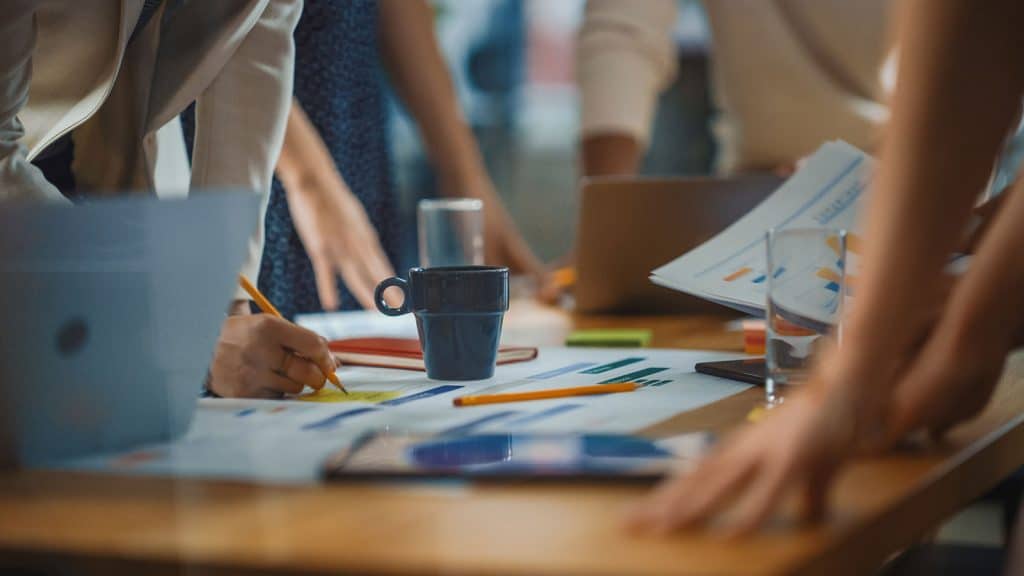 Incorporate Suggested Words and Phrases
In addition to word count, SEO North also checks the top-performing pages for words and phrases relevant to your page.
SEO North uses its algorithms to reverse-engineer the top words and phrases you should include in your content. If you chose the NLP option at checkout, the Google NLP API would be added to the optimization process, creating a significant factor in calculating your topic recommendations.
Answering People's Questions
We collect "people also ask" questions from Google Search. Using these questions to create an outline for our writer will answer while writing your content.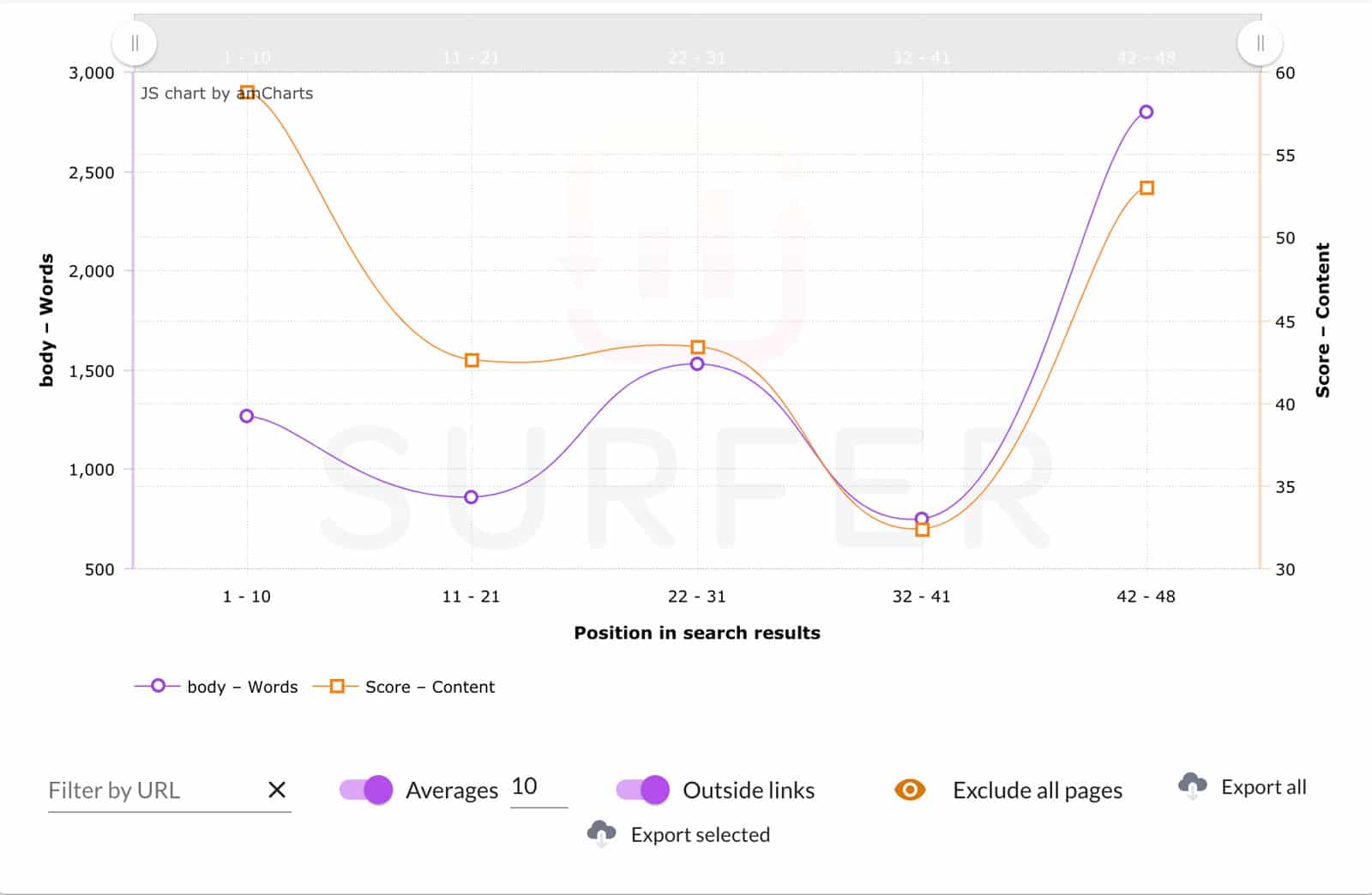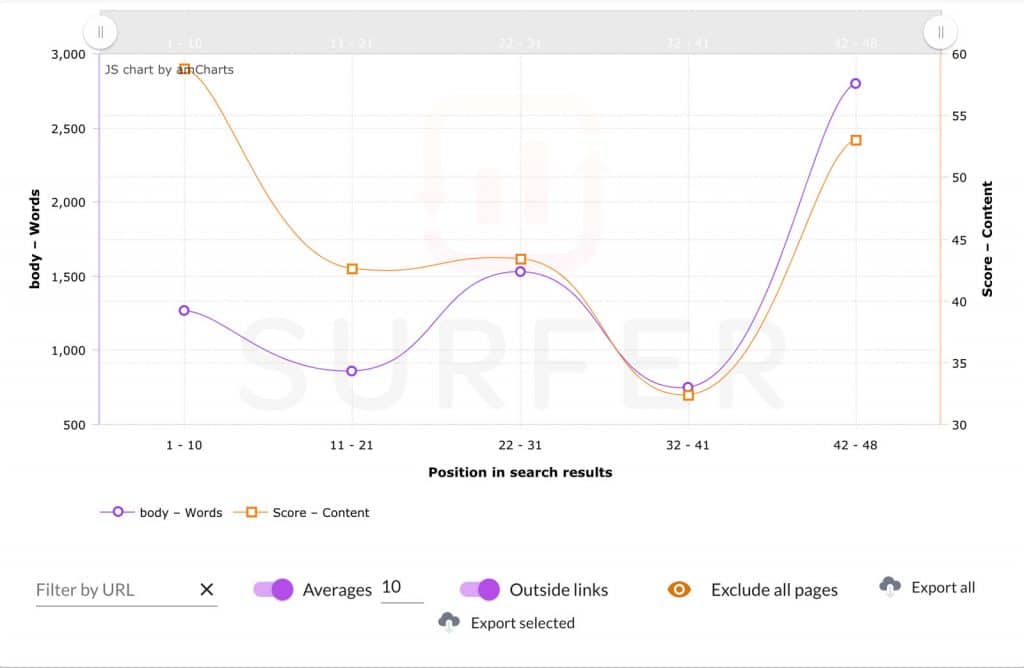 If there aren't any questions like this for your target keyword, SEO North looks for similar keyword synonyms.
When possible, we add FAQ schema to the page to help rankings.
Adding schema increases your chances of acquiring more prominent snippets in the organic search results.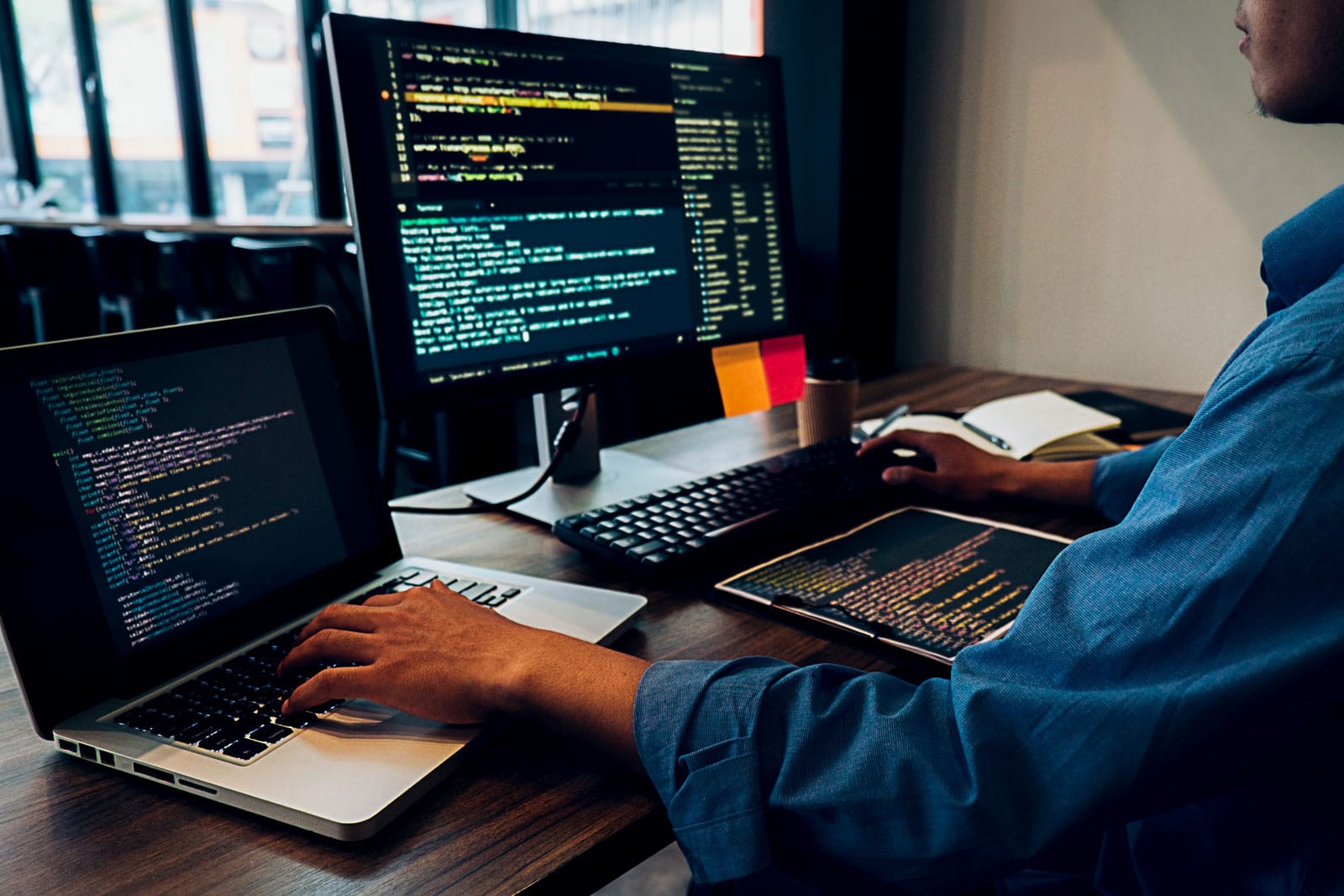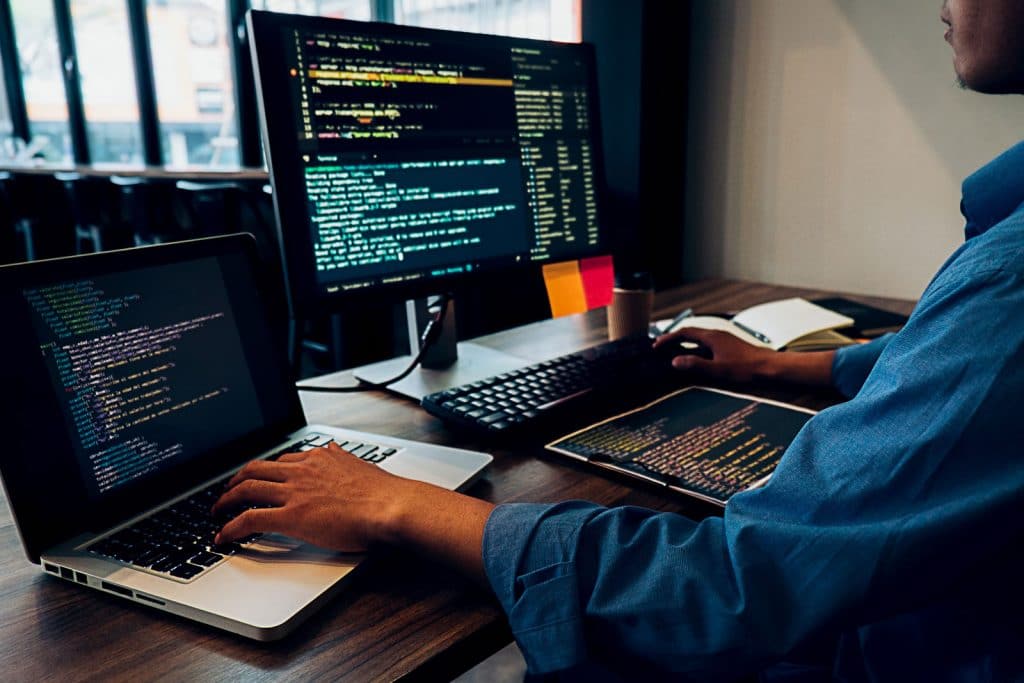 We then add Notes and make sure you get what you need.
If there's anything else you'd like your copywriter to know or consider when writing), we include it in the "Notes" section. This also helps you consolidate all the info in one place so that it's not scattered across various communication channels like emails, slack, project management software, etc.
Publishing your Content
Now that you have completed your content, it's time to publish it, add internal links, and monitor the results. After a week or two, use a specialized rank tracking software and Google Search Console to check your progress.
We also look for keywords where you're close to breaking into the top ten, auditing them in a SERP Analyzer to get recommendations on how to improve your position.
Optimizing Existing Content
We Audit your page against top URLs
By default, we analyze the top five pages for your keyword.
We compare:
Word count
Content gaps (missing word entities)
fixing "red flag" errors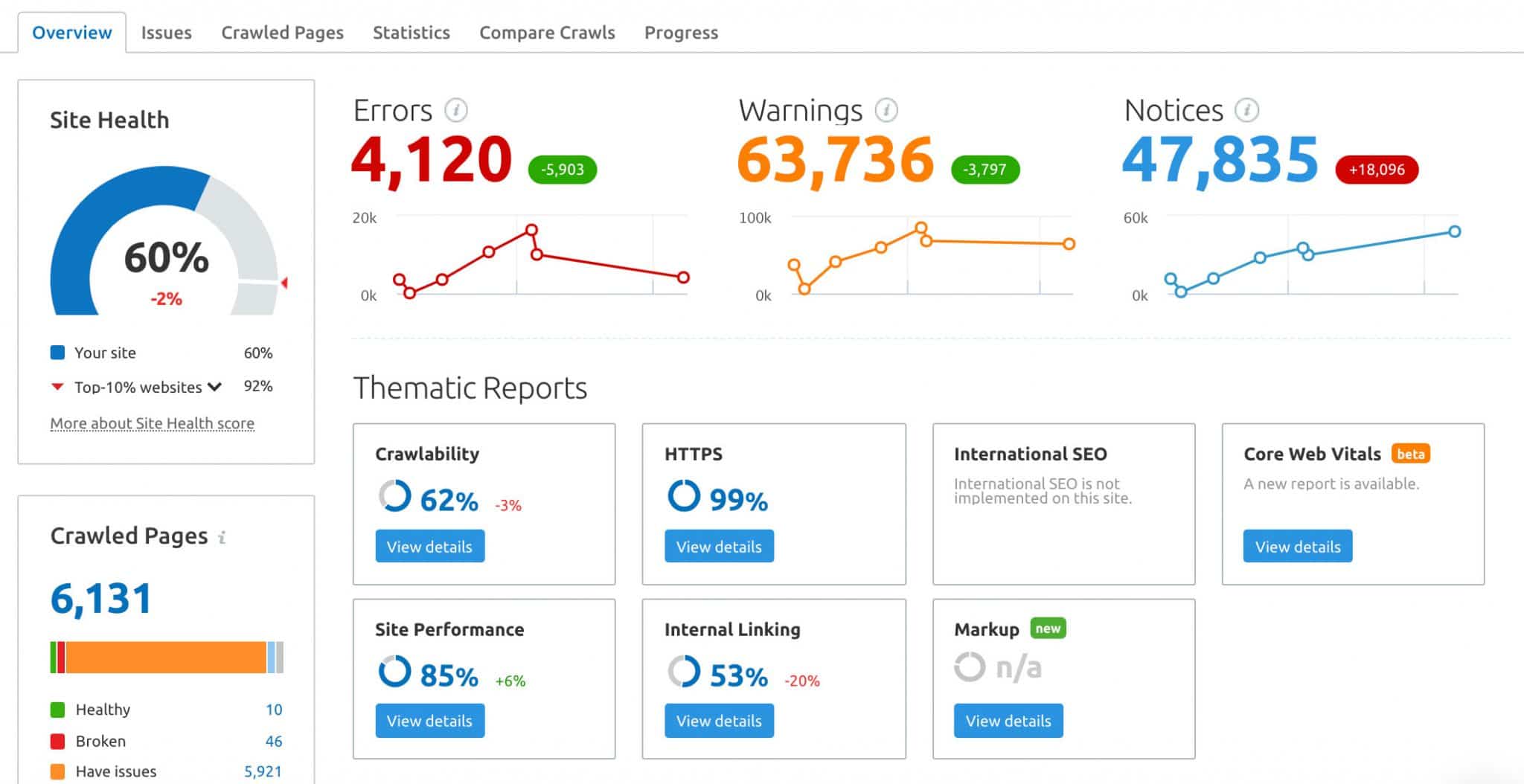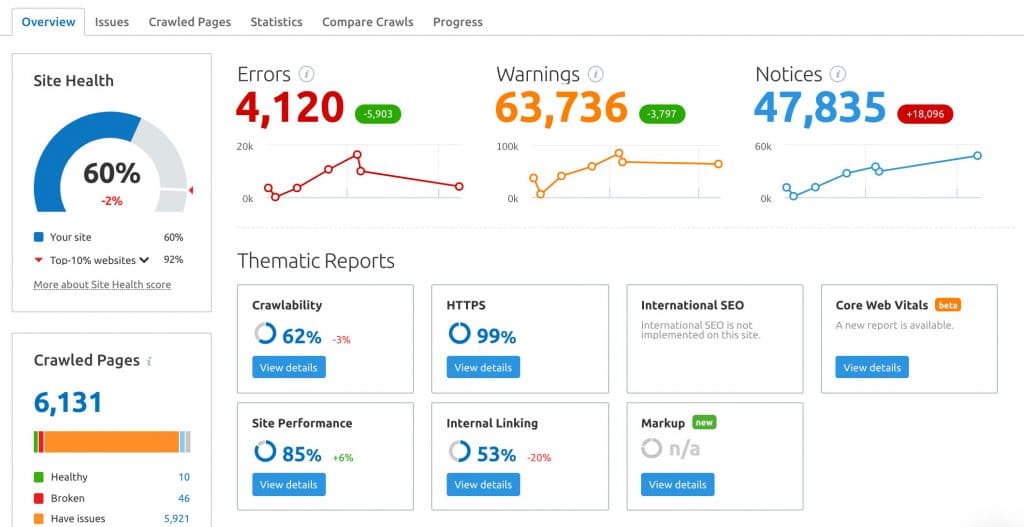 Review Word Count on existing Pages
We review article lengths by analyzing Topic Density. If the content is longer, we consider revising it. Sometimes this step is unavoidable depending on business requirements and legal speak.
We reduce Content Gaps with Topic Density Optimization
A "Content gap" describes any topics/phrases/words that your competitors include in their content that you don't.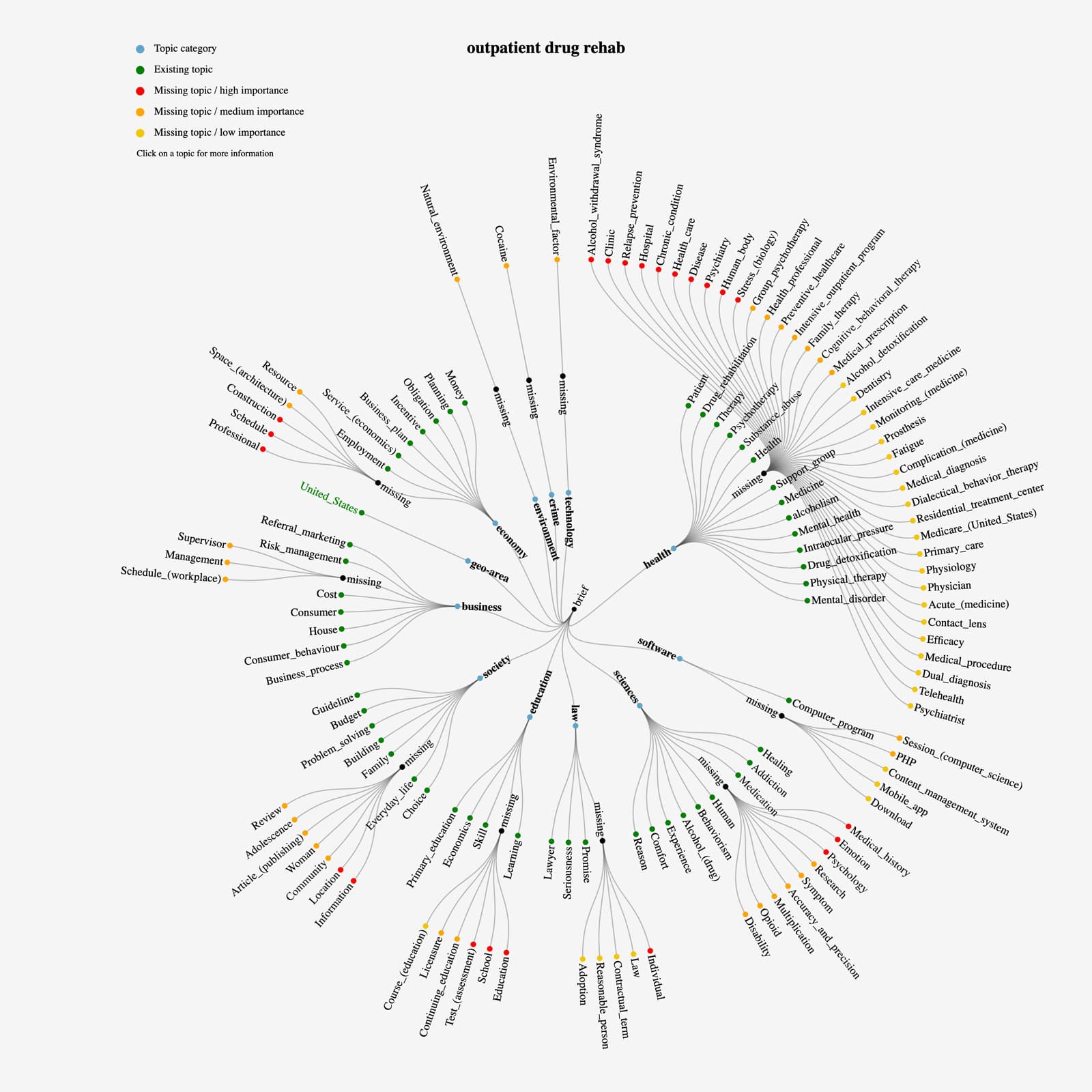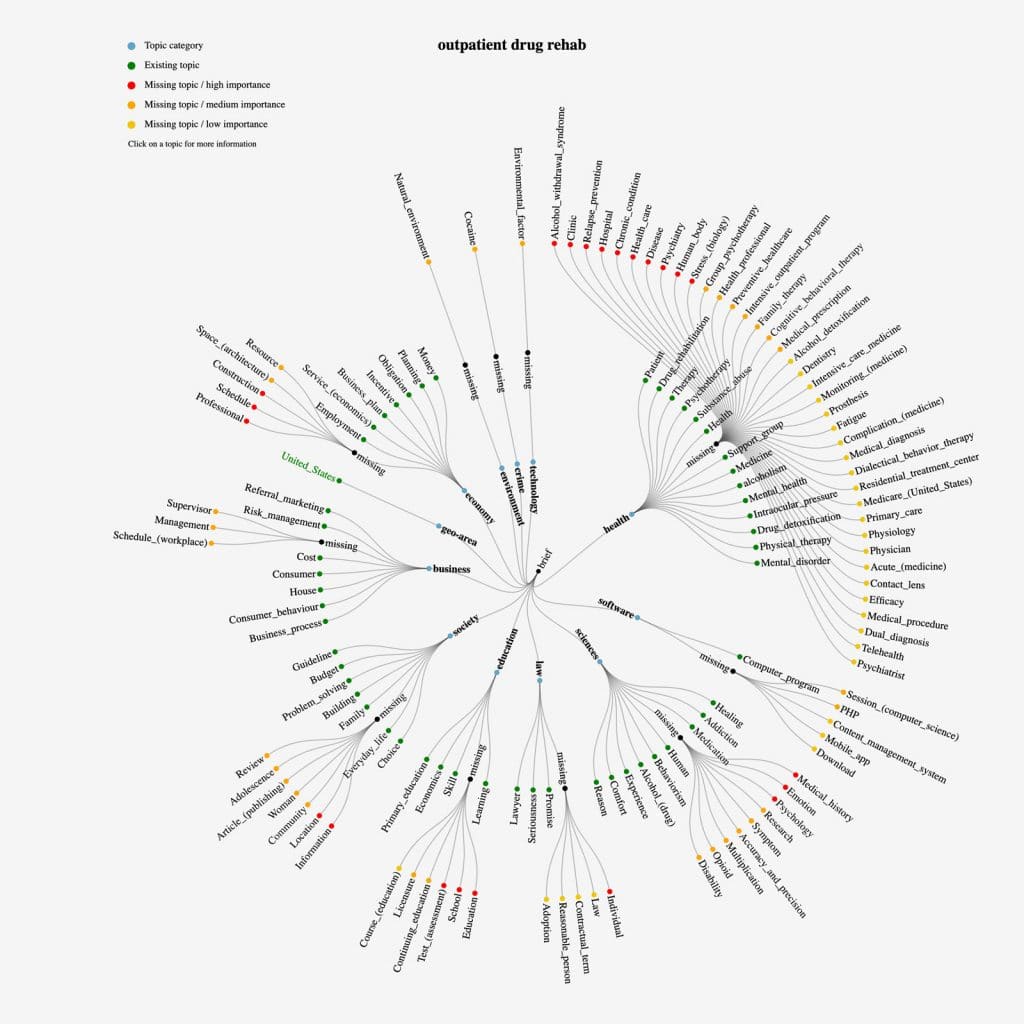 If you opt into NLP Analysis, we will find NLP-enriched entities from currently-ranking content.
We always start with content length optimization first before moving on to Topic Density analysis. Because keyword density and usage depend on your content's length, it will change if you decide to add or remove words.
Reducing the content gap and optimizing your keyword use can significantly impact your performance and rank, and you may not even need to make additional changes.
Placing Keywords where they belong
In SEO / digital marketing, it's not just which words to use and how many times to use them that matter—where you use them that matters. Keyword placement is considered an important ranking factor, and we identify better placement opportunities.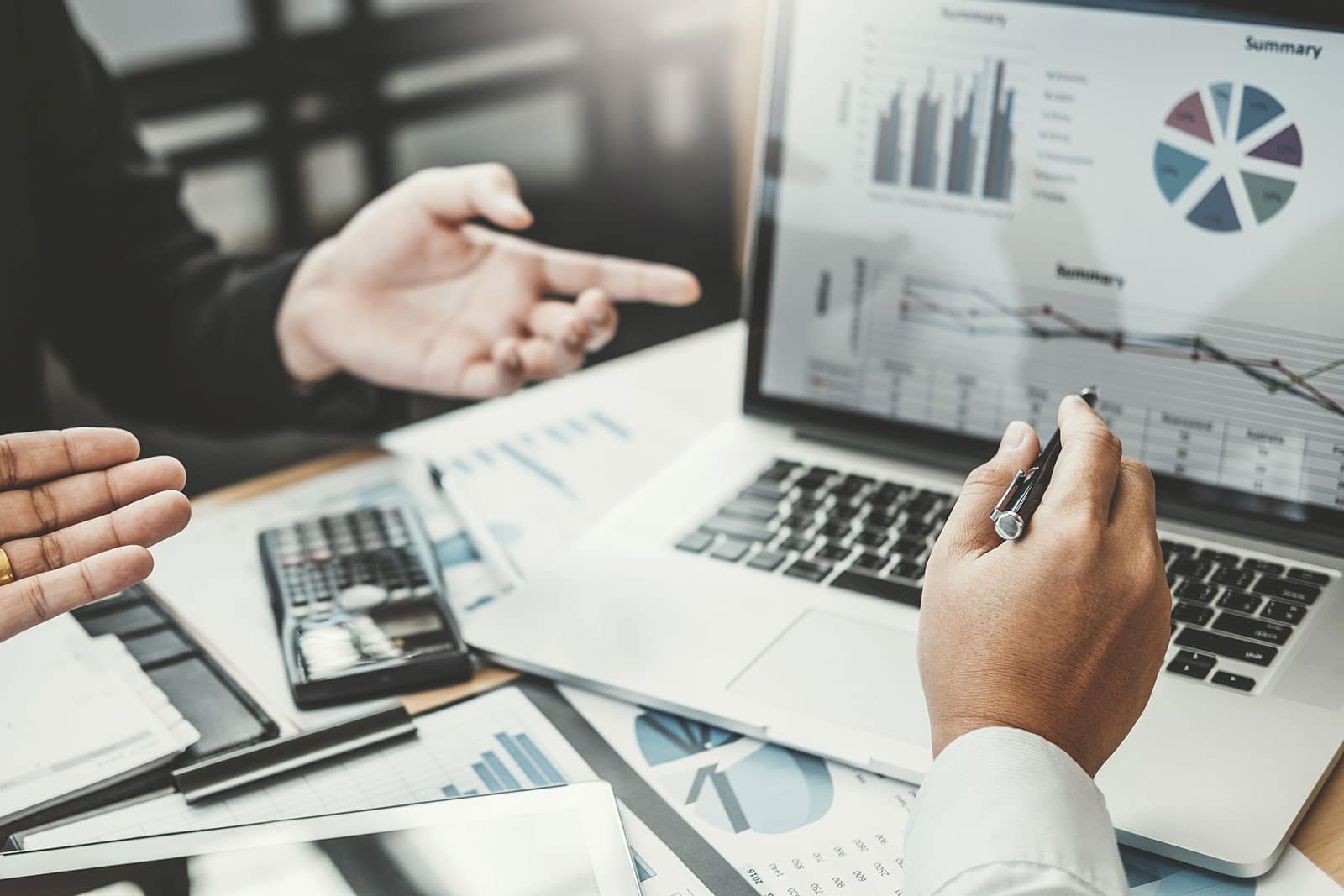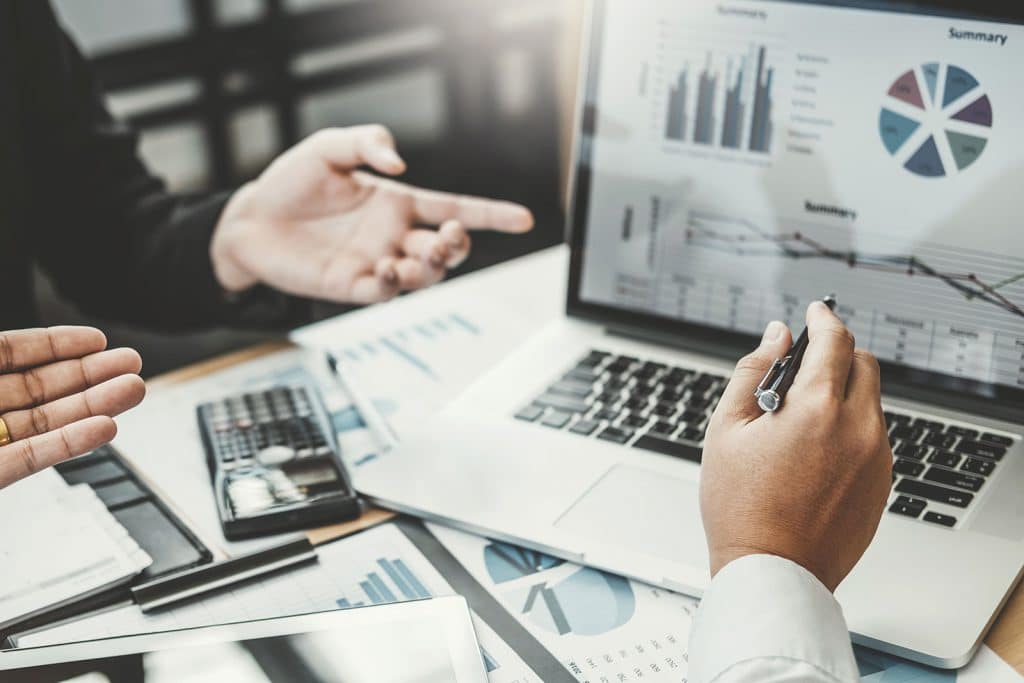 Partial keywords are essential as well, especially when the top-ranking pages do not frequently use exact keywords. Incorrect keyword mapping happens more than you think.
Structuring your Content
Page structure is an indirect ranking factor because it impacts readability and visitor bounce rate. A hard-to-understand page structure discourages readers, resulting in less time spent on the page, lowering rankings, and ruining the user experience.
Analyze Page Speed Insights
Website performance affects visitors' satisfaction, and it may be a relevant signal for Google. We test your website's load speed in comparison to your competitors.
If your pages are loading too slowly, that could be a significant reason you aren't ranking well.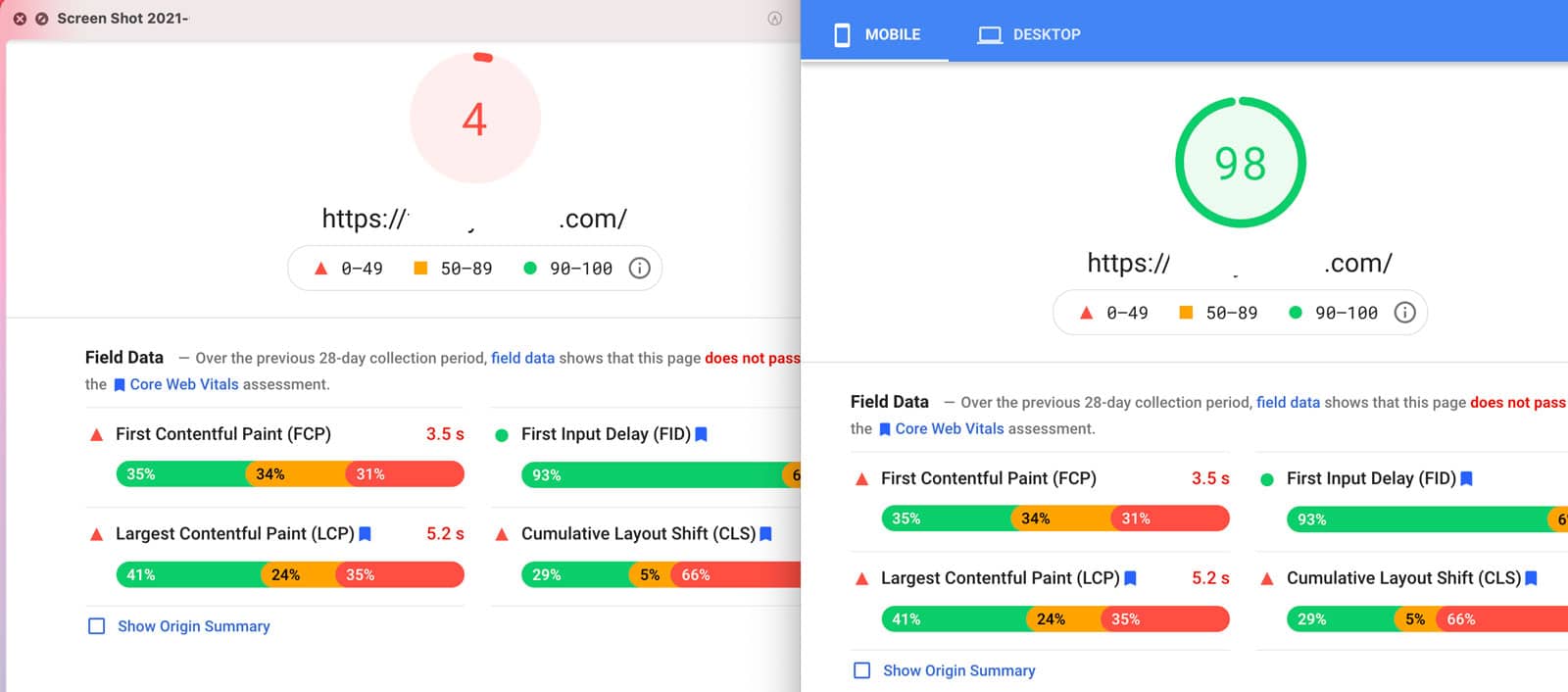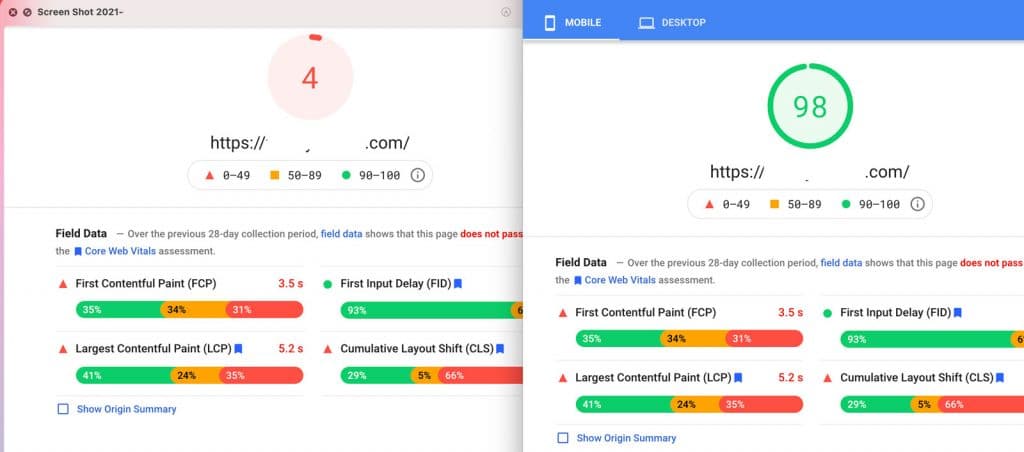 But sometimes, the data will show you that your competitors are ranking despite having slower loading speeds. In that case, you can leave it as is.
Congratulations, we've finished the SEO audit for your pages!
But as with most SEO / online marketing efforts, on-page is never "finished" per se. We continually revisit your most essential pages periodically.
Google tweaks its algorithm all the time, and your competitors are also constantly improving.
Make sure that your content is up-to-date and optimized.
Off-Page Optimization – Outreach and Common Backlink building
We gather domains that are commonly linked to your top 20 competitors. Then reach out to them to see if they will backlink your page, following the latest link-building techniques.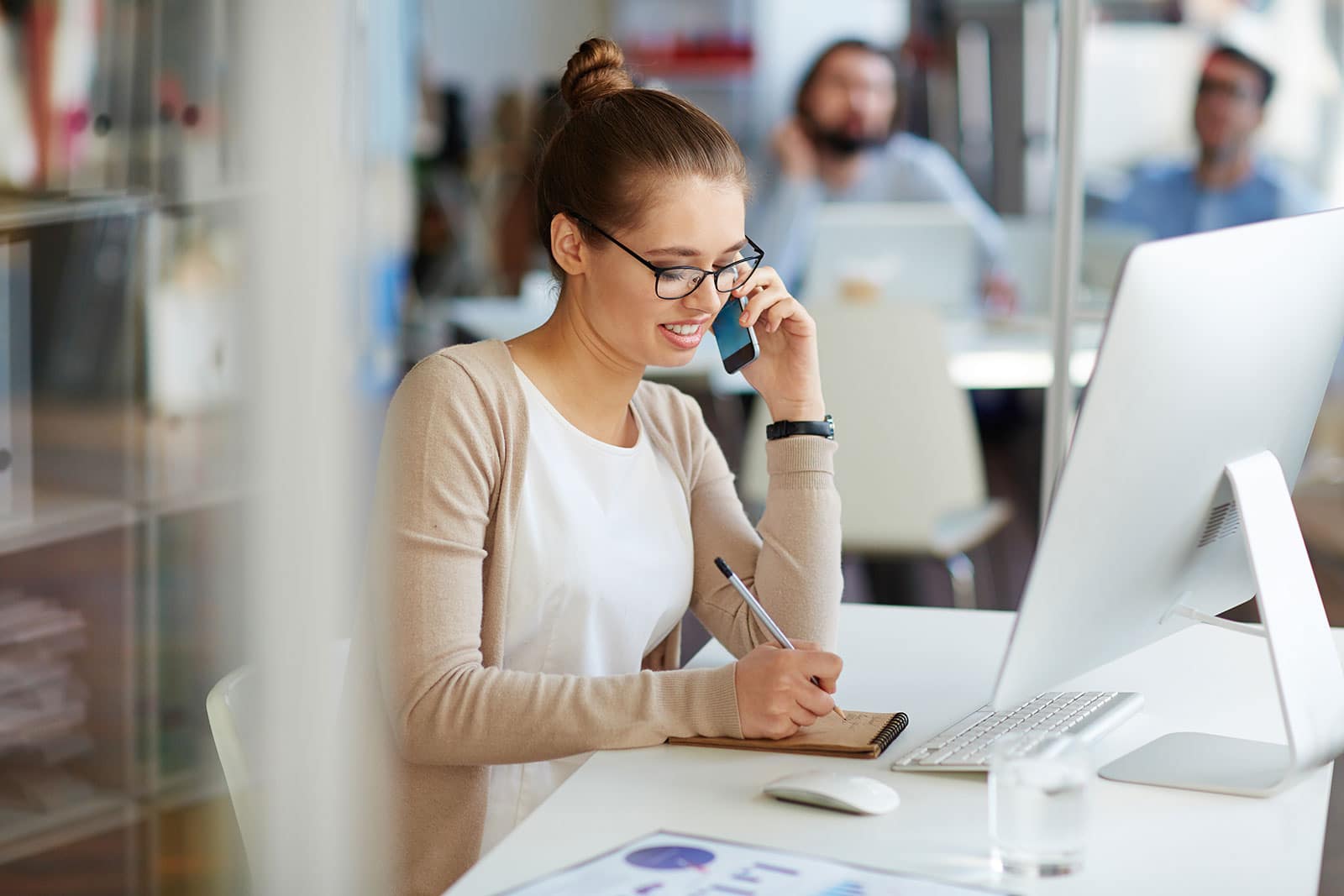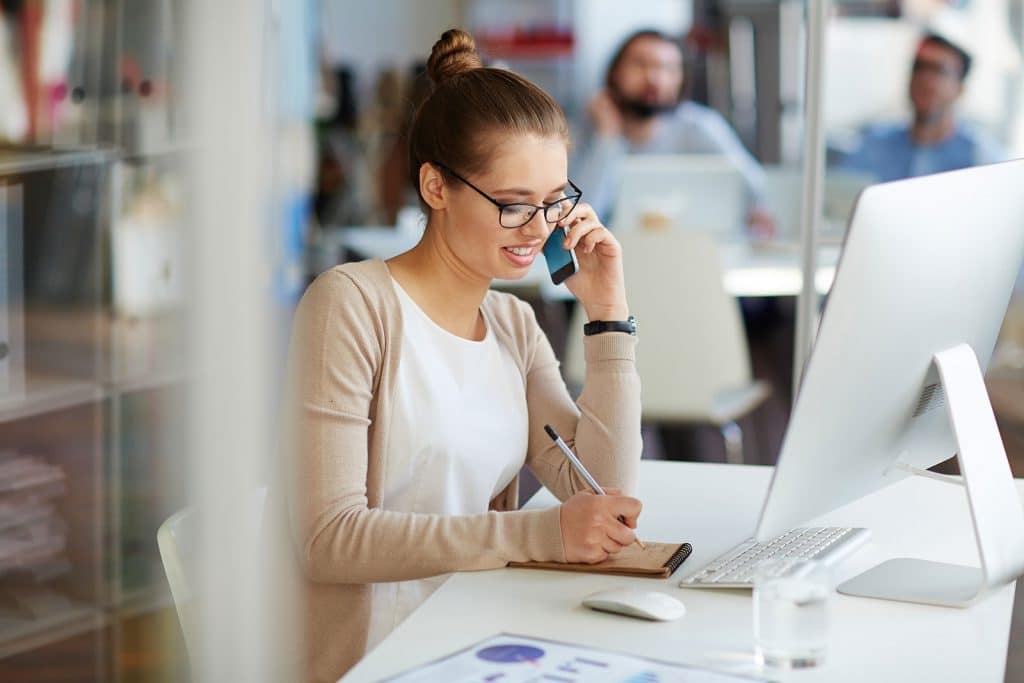 Our process is detailed and accurate, leaving you with excellent results.
Conclusion
Now you know how valuable SEO North services can be for on-page optimization, technical SEO, internet marketing, online presence building, and content creation.
If you want to increase your existing pages' effectiveness, grow your business, and the success rate of new content, don't hesitate to get in touch with us or book our services.
FAQ
Do I need to optimize my website?
---
Published on: 2021-03-24
Updated on: 2022-06-29