WordPress has helped many people grow their business and have encouraged many to start their own website. But this does not mean that merely creating a website using WordPress will be enough for you to secure top ranks on search engine result pages (SERPs). WordPress makes it easy to use and is excellent for beginners who want to increase their traffic on Google.
WordPress has numerous features that follow SEO's best practices that make things easy, meaning you'll be able to focus on creating a genuine difference in your organic visibility and rankings. You will see it for yourself once you start using the open-source CMS.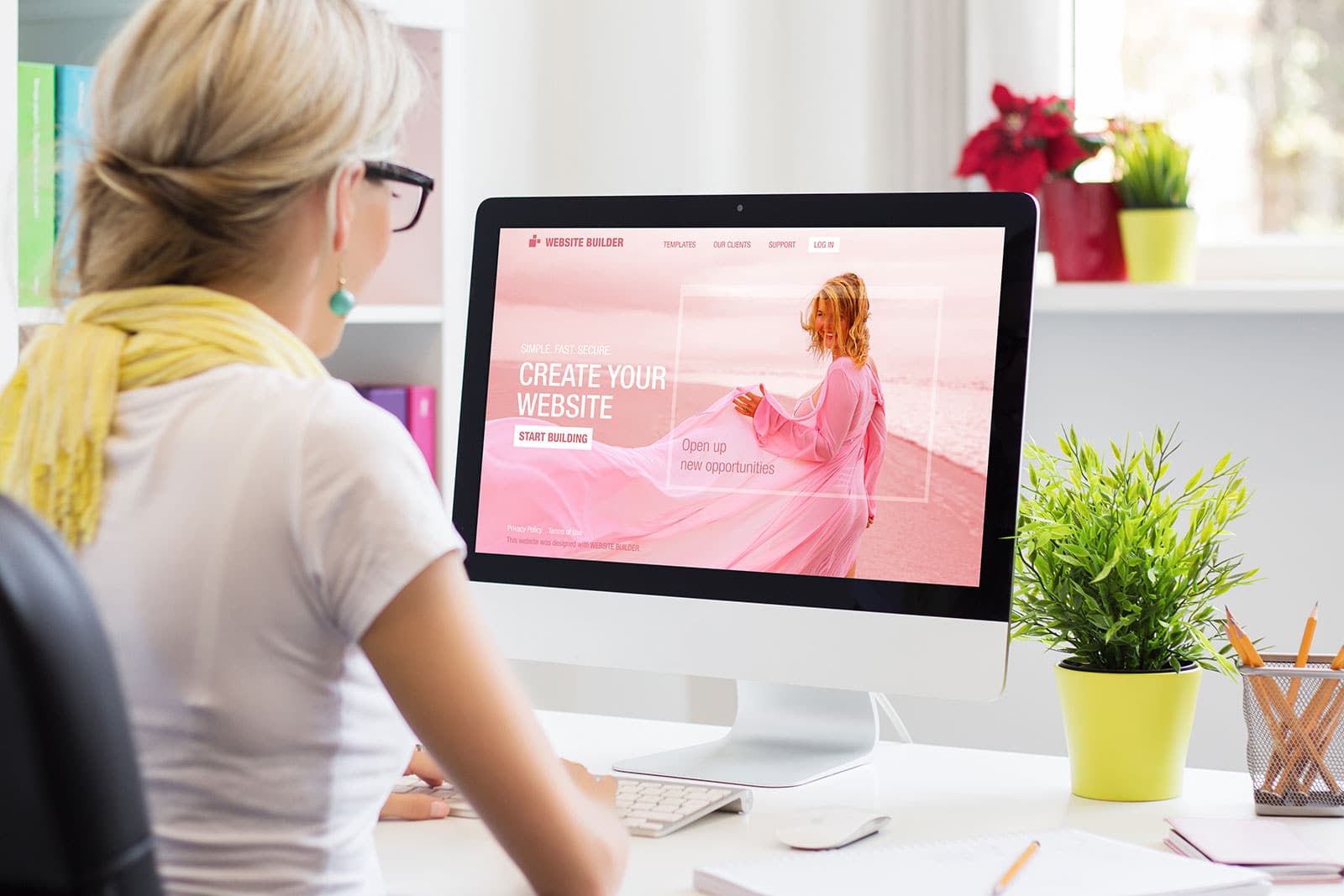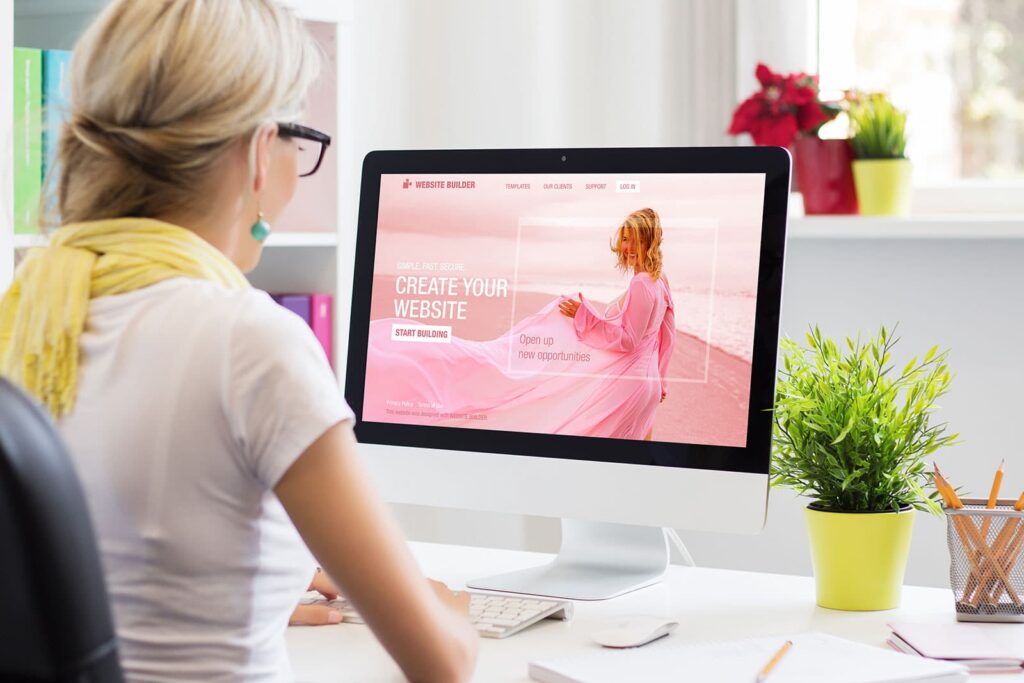 Below we have listed our top SEO tips for WordPress, which will help you optimize your site and then enjoy the success of your SEO efforts. But a word of caution before you start – these tips are only applicable to those who run self-hosted sites on WordPress.org, not the ones hosted on the version – WordPress.com.
WORDPRESS – ALL YOU NEED TO KNOW
WordPress is world-famous for content management systems, running 35 percent of the whole web, and powers numerous websites you browse every day, including Time.com, TechCrunch, and BBC America. Even a famous band like Rolling Stones uses WordPress as its official website.
WordPress initially started as a platform for writing blogs in 2003 but soon after became flexible and powerful to run the whole of a website.
REASONS WHY WORDPRESS BECAME SO FAMOUS?
It is straightforward to use. A developer's help is not needed to launch your website on WordPress. It is amazingly user-friendly; it doesn't matter even if you are a beginner.
It is adaptable and versatile. With actually 1000s of themes accessible (counting numerous free choices), you'll be able to tailor WordPress the way you want while also expanding the core working with fifty-five thousand plugins accessible. The platform can host completely bespoke topics if you're a PHP developer with experience and want to use the services to create custom designs into a site that stands out or learn the language.
There's a fantastic community. The platform is known to be open-source. The people working behind it are amazing. From easy documentation. to support forums, help is always available, whatever may be the issue.
Of course, the platform is not suitable for every individual, and it may be a possibility that other options of CMS can be better for you. The platform's most common cons and disadvantages are the need for more periodical updates and upgrades, possible vulnerabilities (in case your site is not up-to-date), and a bit of the learning curve to develop themes. But there is no denying that it is a very powerful CMS platform. It gives you a good basic foundation for the success of SEO.
WORDPRESS SEO – THE WAY AHEAD
WordPress cannot replace or be interchangeable with a great SEO strategy. No one can deny that using CMS saves time building a website, but that's all it is, a system to manage content (Content Management System – CMS).
The CMS choice has nothing to do with higher rankings until you face major technical problems hindering indexing and crawling. Thinking of WordPress as some magic wand without effort or time is futile. SEO tends to get technical quickly; WordPress makes things easy and accessible to everyone.
Using WordPress does not mean that you can boost your SEO strategy and tactics. You will have to make great content, ensure a well-optimized site with no technical problems and earn excellent backlinks. WordPress makes things easier to set up and initially helps you get started. Below, you will learn about some tricks and tips that help implement growth-inducing tactics, particularly on WordPress.
GETTING STARTED: BASICS OF SEO WORDPRESS
Before you properly learn to optimize your site and begin increasing organic traffic, here are some basic things you should know to be confident about your work.
1. MAKE SURE TO USE A TRUSTED HOSTING PROVIDER
Be careful to host your website on a trusted provider; uptime, security, and site speed should be the things you should keep in mind while choosing your website's host. Cheap doesn't always mean good, as there are chances you face performance issues. The site speed encompasses a combined effect on your site's SEO performance, and security vulnerabilities and poor uptime can negatively influence the quality of your site.
2. INSTALLING A WORDPRESS THEME THAT IS SEO- FRIENDLY
After installing WordPress, the default theme appears that is twenty-twenty-two. If you do not like it, you may change it. You have thousands of free themes on the dashboard with other premium themes. Keep in mind to choose a theme that is SEO friendly, or it won't be suitable for your website.
Many themes say that they are SEO-friendly, but it isn't uncommon that they come wrapped with plugins and scripts that are of no use to you and will, in turn, slow your website. Before you install a theme, you should run a demo test via Google's web developer tool so that you can get insights on SEO issues and performance.
That way you will know what to choose.
3. INSTALL A WORDPRESS SEO PLUGIN THAT IS FREE
Before starting with the optimizing process, you will have to install an SEO plugin. Some options are recommended that are both free:
But again, a plugin will not optimize your site but make things easy for you and stick to the best practices.
A way of installing a plugin on the platform is by logging into the admin portal and then going to add new that is present on the menu on the left-hand side:
Plugins > Add new
Now search for a plugin that you would want to get and install and click on install now.
Once you install it, activate it. We will also guide you about other installations as further into the topic.
4. SET A PREFERRED DOMAIN
It does not matter if you select your favored domain – https://website.com or if you choose https://www.website.com won't affect your SEO; you will have to guarantee that the site is accessible on any of the two. These are two different URLs in Google's definition.
Go to Settings > General.
You can pick the domain you want: The other version will, at that point, get redirected to the preferred domain.
Remember to have an SSL certificate and run your site utilizing HTTPS. If you don't have a certificate, contact your host or try Let's Encrypt, it's free.
5. CHECK YOUR SITE'S VISIBILITY SETTINGS
The CMS platform provides you with the capability to stop search engines so that they don't index your site, which means it won't be ranked or appear in search engine results. Developers primarily utilize this, so their site is not indexed while preparing the content and designing the theme.
You can check the visibility of your site :
Settings > Reading
You will find a checkbox on the page's bottom right-hand side.
6. ENABLING SEO-FRIENDLY PERMALINKS
The WP platform gives you numerous diverse choices as to how to organize URLs, and you've to keep in mind that you're utilizing the highest SEO-friendly option. By default, the platform employs URLs like https://website.com/?p=789 . These URLs aren't engine-friendly. Luckily, you'll be able to select a customized URL from:
Settings > Permalinks
"Post Name" for the permalink selection is the most user-friendly for websites.
7. VERIFYING YOUR WEBSITE WITH GOOGLE SEARCH CONSOLE AND SUBMITTING THE XML SITEMAP
On the off chance that you've not already done this, you will need to verify your site via Google Search Console. You will have to follow the confirmation steps recorded and select the 'HTML tag.' From there, install the Yoast plugin; in the Yoast Plugin settings, go to:
SEO > Common > Webmaster Tools.
Now enter the google verification code provided from GSC.
After you have confirmed your website, you will need to submit your XML sitemap in GSC. You can do this by going to the sitemaps URL (website.com/sitemap.xml) and copying that URL into the GSC sitemap submit settings. (By default, Yoast produces an XML sitemap)
WORDPRESS SEO TIPS: OPTIMIZE POSTS & PAGES
After you are done implementing the basics of WordPress SEO, you are all set to optimize your website and can now work with the stuff that can make a difference in your website's ranking. First, you will have to learn how to approach SEO when optimizing posts and pages before learning the advanced tactics and tips of taking your website to a higher level.
8. DO KEYWORD RESEARCH
If you do not perform keyword research, you won't know what search terms you'll have to optimize your website's content for. It is the first step of an SEO project and is utilized to plan its on-page optimization and content. If you want your rank to be among the top websites in your field, you must create appealing content.
9. REVIEW RANKING CONTENT
It would be best if you spent a little time analyzing the matter, which already has a high rank for the terms you're attempting to target. Without trying to understand what's already at the top ranks, it would be like making content blindfolded— why make content that isn't going to work?
10. SET CUSTOM URLS FOR POSTS & PAGES
By default, the platform employs the title of your page to form the URL, which means that they may end up being long and some of the time truncate on the SERPs. Let's take an example. Say you upload an article with the title "Best chocolates around the world." Your URL would be https://domain.com/best-chocolates-around-the-world .
The main keyword you should focus on is "best chocolates." The good thing is that you can select to overwrite the URL assigned and select a permalink on your own.
Click on the "edit" option and enter the URL you want.
11. USING OPTIMIZED HEADINGS FOR PAGES
The default URL also defines the heading of your content that is H1. Don't have an idea what it is?
The H1 is meant to give a context of your content to the search engines and your users. It is like giving a title to your book. Moreover, it would be best to use H2 – H6 headings; they provide structure, break up the content, and create a better reading experience.
Take it like this if H1 is your title, that H2 is your chapters, with consequent labels acting as subheadings.
12. CRAFT UNIQUE META DESCRIPTIONS AND OPTIMIZED TITLE TAGS
The page's title tag informs the users and search engines about your page and is generally regarded as a critical ranking factor. That is what bolsters the clickable page title, and you can see the results on Google.
Yoast naturally sets up the page's title tag utilizing your page's heading. Still, you can overwrite that to make it move forward and work in varieties of keywords that you might not incorporate in the page's heading.
You'll be able to either utilize snippet factors, including custom content as your title's tag, or utilize a blend of them both. You can consider modifying your title's tag to incorporate variations that characterize intent or location. While meta descriptions are not a ranking factor, they affect your site's CTR (Click through rates).
13. USE INTERNAL LINKING
Internal links inside your content help build meaning between pages on the website, passes PageRank, and help readers navigate your website better.
Adding internal links to pages on WordPress is straightforward. All you have to do is highlight the content you need to link and tap the link option present on the toolbar, which will permit you to add an URL or explore pages inside your site to add.
14. USE OPTIMIZED NAMES FOR IMAGES
A study by Backlinko found a relationship between using at least one image on your page and their rankings. Before you upload a photo into WordPress's media library, create a user-friendly file name — this helps give more context to your page. Instead of /image890.jpg for a picture of chocolate, utilize /best-chocolate.jpg. It helps to outline what is in the image.
15. ADD ALT TEXT TO YOUR IMAGES
While utilizing pictures on your website, include alt text to every image. You'll be able to add alt text to any image inside WordPress within the image block settings. Make sure your alt text reflects a clear portrayal of the photo. Use a unique alt text for every image and be as descript as possible.
ADVANCED LEVEL OF WORDPRESS SEO TRICKS AND TIPS: TAKE THE WEBSITE EXECUTION TO ANOTHER LEVEL
Here are multiple advanced WordPress SEO strategies for you to implement.
16. INSTALLING A CACHE PLUGIN FOR IMPROVING YOUR SITE'S SPEED
Nearly all websites can make enhancements to site speed, particularly when considering that your site's speed is a small ranking factor. One of the top successful ways to optimize this is by employing a caching plugin to cache your pages and posts as static files. These static files are served to the clients instead of being dynamically created, which improves performance altogether. I'd recommend NitroPack or WP-Rocket plugins.
17. OPTIMIZE IMAGES
Another conventional way to improve your site's speed is to optimize your pictures, as these are typically the largest files on the page. Utilizing images larger than required is the most common issue with page bloat. Using the Smush plugin, you can quickly optimize your WordPress website's whole media library and the future photos you upload.
18. NOINDEX TAG PAGES & OTHER LOW-VALUE CONTENT
WordPress employs several diverse pages of taxonomies, named tags, and categories. Categories are like the chapters of a book, while tags act as an index.
You can adjust the settings at:
SEO > Search Appearance > Taxonomies
Here, you'll select whether or not to index the taxonomy type in search results.
19. MARK UP YOUR PAGES WITH SCHEMA
Schema markup can help search engines understand your content better by including context and information in a language search engines understand.
20. USE LAST UPDATED DATES
You should frequently revise your content to guarantee it's constantly up-to-date and fresh. Last updated dates give readers the certainty that the information is current and pertinent. You can include the latest modified/updated data on your website's posts and pages utilizing the plugin – WP Last Modified Information.
HAPPY OPTIMIZING
There is no denying that WordPress ranks among the top SEO-friendly CMS globally, which is why it is so famous. With being user-friendly, it's easy to use and implement an entire collection of SEO tips and tactics, and that too by utilizing just a significantly less number of unique plugins.
If you have a WordPress website, there is no doubt that you made the correct choice for yourself and your content. By following all the tips, tactics, and steps mentioned above, you will have the upper hand over your competitors, and your website will rank among the top websites in your industry.
Additional Resources
FAQ
---
Published on: 2021-10-02
Updated on: 2022-06-09