Keywords for search engine optimization (SEO) are terms or phrases that a user types into a search engine to find specific content on the internet.
As a gateway to organic search results, the keyword acts as a waypoint to the website, where consumers may find what they are looking for more easily.
As a result, keyword research is fundamental in search engine optimization. Once you have determined what phrases people are looking for in your niche, you can tailor your content strategy and SEO to target these keywords. As a result, your website will rank better in search results and get more visitors. To discover the most relevant search phrases, keyword research is carried out.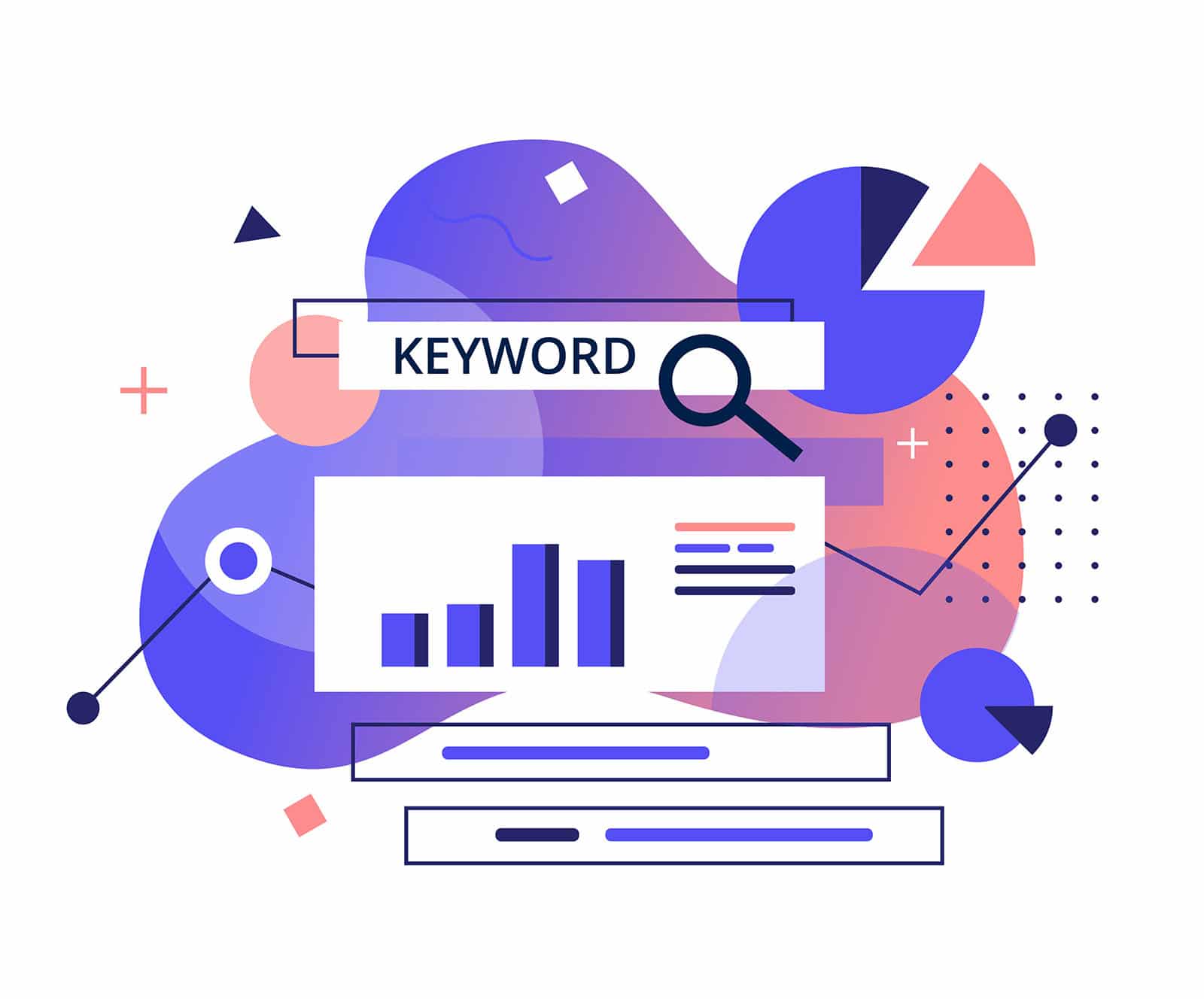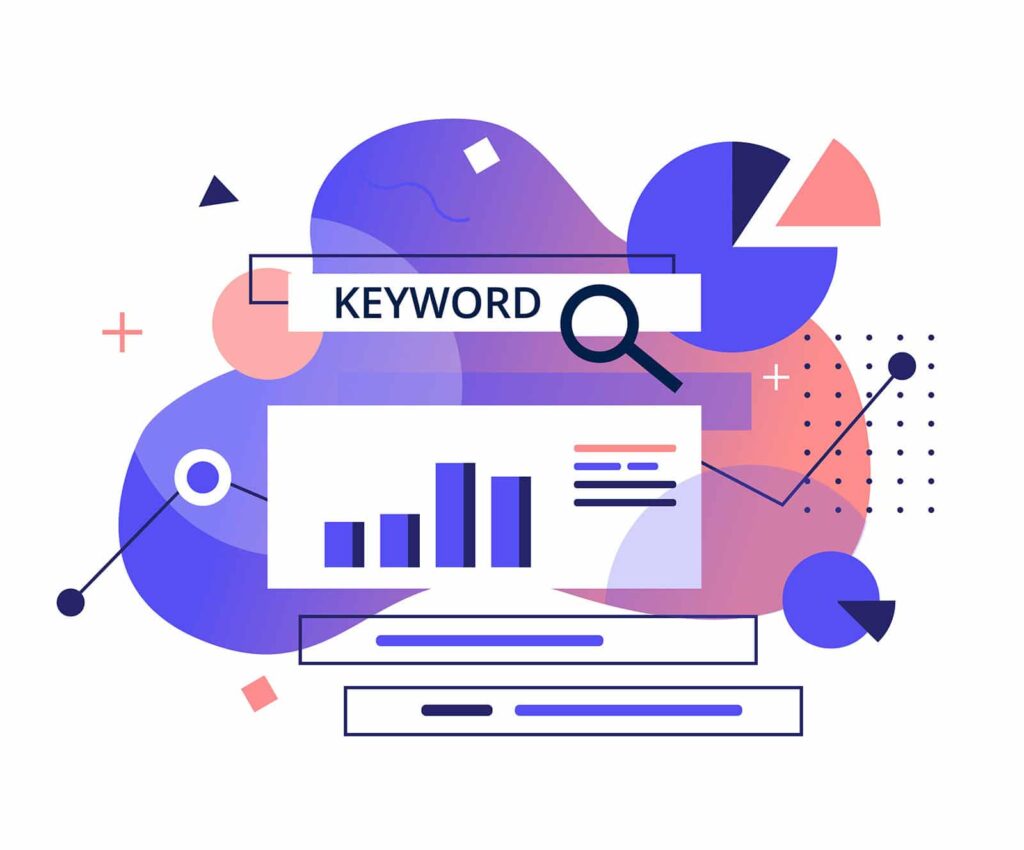 What exactly is the procedure for doing keyword research?
Keyword research is a search engine optimization method that includes discovering, assessing, and implementing the phrases people use to search for content on the internet.
When it comes to optimizing your content, it all boils down to understanding the language of your target audience. Because it's critical to understand what people are looking for on the internet.
One of the most critical responsibilities for an SEO Expert is a solid keyword strategy for getting your content in front of more people in the Search Engine Result Pages (SERPs).
How do you go about doing keyword research?
Fortunately, keyword research isn't nearly as difficult as you would expect it to be. Following your mastery of the foundations and acquisition of some tried-and-true methods, you'll be ready to take on the world.
Step 1: Make a list of important, relevant topics based on what you know about your business.
Step 2: Fill in those topic buckets with keyword ideas.
Step 3: Understand How Intent Affects Keyword Research and Analyze Accordingly.
Step 4: Research related search terms.
Step 5: Use keyword research tools to your advantage (Ahrefs, SEMrush, Google Search Console).
When is the most advantageous time to do keyword research?
The first step in optimizing a website for search engines is to do keyword research on the website in question.
If you're doing keyword research, you should consider the following:
Attempting to locate new markets
Looking for new content ideas to include in existing content
Increasing the overall quality of your presentation materials.
Who should be in charge of keyword research?
Anyone who has a website, blogs, promotes their company online, or is an SEO specialist is a potential candidate for this position.
The evolution of keyword research throughout the years
The techniques for doing keyword research have evolved.
Before 2010, it was customary to do keyword research by using Google Keyword Planner to identify the most popular search phrases and integrate them into the website's material. Today, this approach has become obsolete.
Over the years, Google has responded with numerous algorithm modifications to possibly this may be misused to rank with low-quality content. They were created to better understand their clients' demands and deliver the best possible service to those consumers.
In terms of the most major algorithm adjustments that have influenced our keyword research, the following are the most notable:
Google Panda penalizes low-quality content and content that is too similar to other sources of information.
Search phrases that are utilized unnaturally will be penalized by Google Penguin.
With Google Hummingbird, semantic search has been improved, and the focus has been placed on search intent.
Nowadays, keyword research entails much more than just finding and inputting the "right" keywords; it also entails much more.
Google is getting more adept at determining what people are looking for on the internet. This website's principal goal is to give them the information they need.
RankBrain – is a search engine ranking algorithm developed by Google. RankBrain is a component of Google's artificial intelligence technology.
It had been in existence for a few years when it was fully completed, albeit it had taken some time to get there. In 2015, Google said that RankBrain was the third-most critical ranking indication, behind only PageRank and Searched Console in terms of significance.
Google knows two things thanks to RankBrain:
User interaction with organic search results
What is the query's search intent?
In other words, keyword research is becoming more relevant. It is no longer possible to identify a single perfect keyword. It is about comprehending the audience and covering the subject in a sophisticated manner.
Simply told, if the subject is well-covered, you may rank for keywords that you did not even include in the content! (We'll go over it in more detail in the last chapter.)
This is not to say that keyword research is no longer necessary – rather the reverse. It simply seems to be a bit different than in the past.
Keyword research stages
For the sake of this tutorial, I've broken down the whole procedure into three significant steps:
Identifying the keywords
Examining the terms
Making use of keywords
Additional Resources
If you have an idea of what keywords you want to use but don't know how to find them, please check out our list below!
FAQ
---
Published on: 2021-10-02
Updated on: 2022-06-09