It is the process of evaluating your web preference concerning the best practices. In short, an SEO audit involves creating a plan with measurable results.
And, its purpose is to find out issues that impact organic search. SEO audit aims to reveal certain elements:
Issues with website structure
Issues relating to technical SEO
Off-site problems
Issues with on-page SEO
Content gaps as well as opportunities
Issues relating to user experience
Insights on a competitive marketplace
Because an SEO audit is considered standard procedure, it should happen regularly. It's like a regular health checkup for the smooth performance of your website.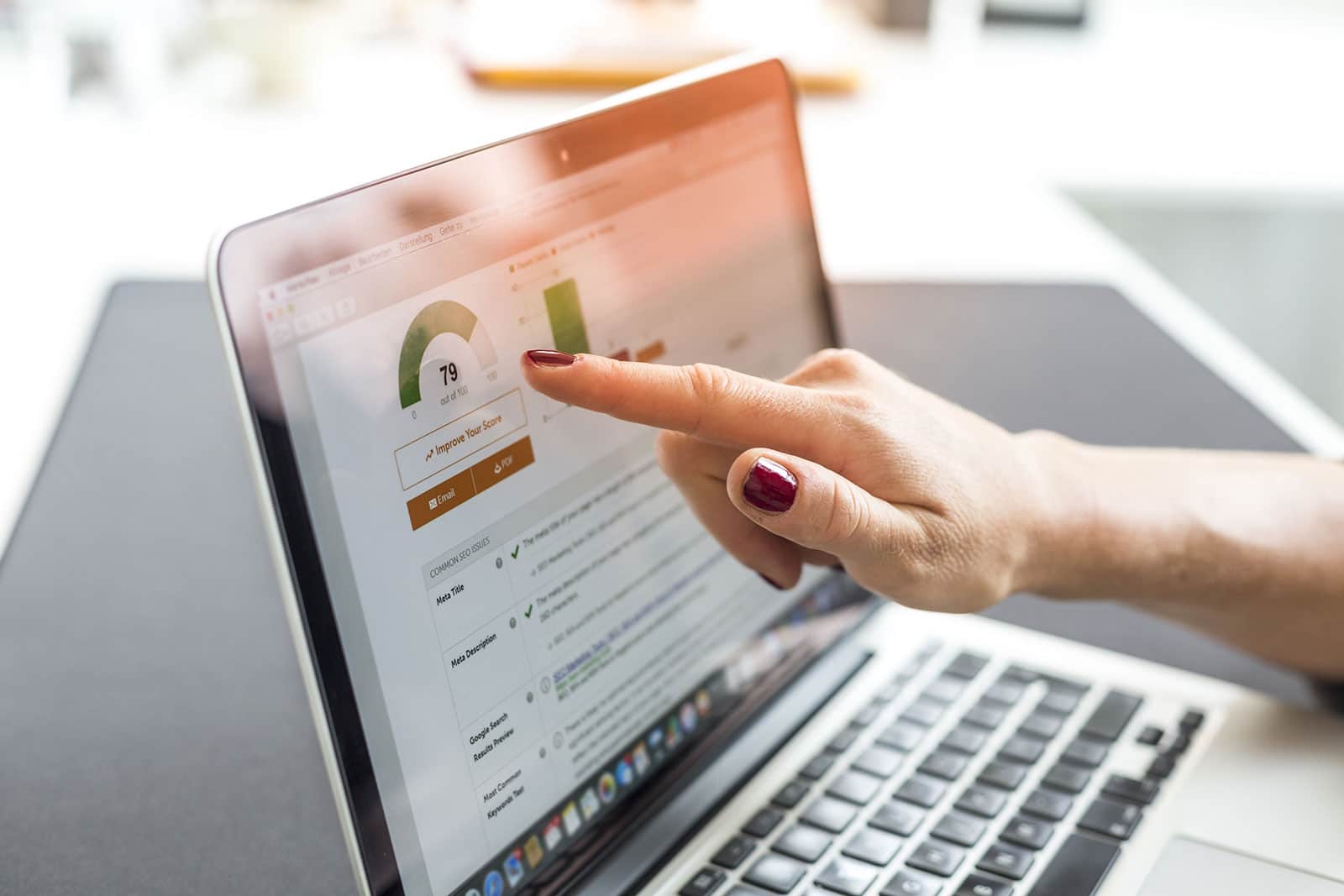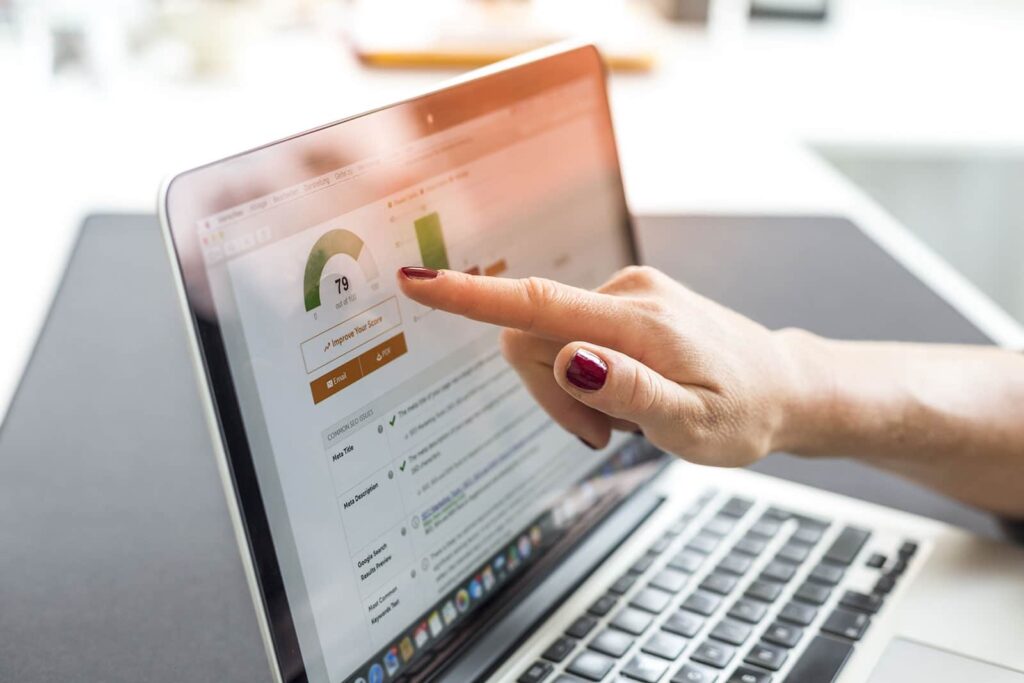 What is an SEO Audit?
An SEO audit is a process of analyzing how well your web presence relates to best practices – it's the first step in creating an implementation plan with measurable results. The purpose behind this analysis? To identify as many foundational issues affecting organic search performance as possible so that you can start fixing them right away!
How an SEO Audit should look like
First of all, it must be comprehensive. And, the audit should cover content and structural elements that impact SEO visibility. Moreover, it should contain a bigger picture of the current state. However, missing pieces results in improper and unnecessary recommendations.
The SEO audit report should be straightforward. Being the owner, it is vital to understand how issues relating to SEO have an impact on your goals, priorities, and revenue as well. Furthermore, the audit must be actionable.
A defined path prioritizing the projected impact alongside the efforts associated with the audit recommendations should be in place. Precisely, the SEO audit should lead towards an easy roadmap to follow.
How an SEO Audit shouldn't look like
SEO audit shouldn't be rushed because it takes a lot of time to find out the causes of issues impacting your online presence. An audit can complete anytime between 2 and 6 weeks, depending on the website size. Hence, the SEO specialist must conduct an in-depth investigation to get impactful and accurate recommendations.
SEO audits vary from one website to another. Therefore, it isn't fixed for everyone. While specific technical elements are essential for every website, a situational analysis is also needed.
How many 5XX, 404's, 403's, 401's?
How many 301s that are moved permanently and 302 that are moved temporarily can be found on the website?
What are the things analyzed during the SEO Audit?
Metadata, server errors, and sitemaps are common things that SEO audits undertake. However, the audits vary according to the needs. Sometimes the audit covers optimization, indexation, and accessibility at a much higher level.
Here are some SEO elements that experts analyze:
Status codes
Robots.txt
Duplication
XML sitemaps
Redirects
Crawlability
Keyword research
Keyword use
Schema
Metadata analysis
User experience
HTML sitemap and internal linking
Images and videos
Analyzing user agent
Analyzing crawl budget
The gathered information from the audit allows the experts to make impactful and accurate recommendations for a specific website.
Results before and after the SEO Audit
As said, a proper SEO audit takes anywhere between 2 and 6 weeks. Hence, during this timeframe, the experts analyze and uncover SEO opportunities for your website. Moreover, weekly or bi-weekly check-ins help the team to make progress.
There could be a discovery of low-hanging opportunities for a website audit. So, whenever such information unearths, the team passes them the right way. As such, an opportunity comes out in terms of recovering visibility while the SEO audit is in progress.
When the audit gets completed, the team meets the SEO specialist and discusses the findings and subsequent recommendations that follow. With the final result in place, the experts will let you know what you can expect. Additionally, you receive a detailed analysis of your website.
Importance of SEO Audit for your website regularly
Keep in mind that your website serves as the hub for all your transactions and online visibility. Hence, you need to check regularly so that everything falls in line. Also, your website is a digital property, and it doesn't remain stagnant for long periods. During a year, much content is added and removed.
This is why regular audits are necessary. It is recommended that websites should be audited once every year. That way, your team can fix complex issues whenever they arise. You need to pay attention to the audit results to stay ahead of the competition.
Also, it is crucial to monitor your competitor's SEO activity and evaluate every aspect. All these things constitute a successful strategy for your website's SEO. Moreover, it helps during existing SEO maintenance as well.
How to Perform an Effective SEO Audit
If you need to perform an SEO audit, What are the first steps to take? The first step is to determine what your goals are for this audit. If you're looking to rank higher in Google, that's a different goal than if you're trying to improve conversion rates or increase traffic-whatever your goals may be; it will dictate how the rest of your audit goes. The next step is figuring out where on the page problems occur and why they exist. For example, if people leave before filling out your form because they can't find it, then maybe there's something wrong with the button's location on the screen or its size. It could also be that there was no call to action at all! This article goes over the steps needed to perform a thorough SEO Audit.
Crawl your website
Every SEO Audit starts with crawling your website using an automated tool to check for errors quickly and efficiently quickly. Manually checking for errors would be too time-consuming, and you can easily miss faults.
To automate the process, I recommend using one of the following tools:
With one of these tools, you can schedule a weekly technical SEO audit and our Site Audit tool will automatically start crawling your website.
Technical Errors
Starting with the scan, you will want to look for errors related to:
4XX, 5XX errors

If people keep getting an error page (404 – page not found, broken links) from broken internal links, broken SERP links, or broken CSS + JS files, they will go somewhere else to find the answers/products they are looking for.

Google Search Console Crawl Errors is a great way to identify what errors a GoogleBot encounters when crawling your website. To view these, you will need to set up your site as a GSC property.

Missing & Duplicate Title Tags and Meta Descriptions

Google uses metadata as the tiny billboards within the Search Engine Result Pages (SERPs); this entices people to click on your link. If it's not optimized, there is a significant chance they will go somewhere else.

Title tags and h1's (header tag) should not be the same; the title should attract people to click, whereas the h1 should explain what the article is about.

Duplicate content

When you talk to people, you don't want to hear the same thing repeatedly. You want a new and engaging conversation. The same can be said for website copy. So keep your articles unique and captivating.

Copyscape is an excellent tool for finding plagiarized content.

Broken images (Missing ALT tags)

If your websites are broken, people viewing your website will question its authority, how well it's being maintained and will probably bounce to somewhere more relevant.

Missing Sitemaps.XML

XML sitemaps are the first thing Search Engines uses to crawl your website. Web crawlers can find new pages without XML sitemaps, but this makes the process a lot easier for them to find new content.

Using the Robots.TXT file in your root directory is what you use to indicate to crawlers where your sitemap is located.

Redirect chain loops

A redirect loop occurs when a URL is redirected to another URL, which redirects back to the previously requested URL, leading to an infinite cycle of redirects. These redirect loops are a closed chain of redirects.

When someone encounters one of these errors on our website, the page will fail to load, providing a negative experience for the user.

Incorrect Canonical tags

A canonical tag tells search engines that a specific URL represents the master copy of a page. Using the canonical tag prevents problems caused by identical or "duplicate" content appearing on multiple URLs.

An example of this is reflected in these URL structures:
http://domain.com/seo-audit/
https://domain.com/seo-audit
https://domain.com/seo-audit/
https://www.domain.com/seo-audit/

I've commonly seen the canonical tag set to the non-SSL version of the website, forgetting to update it after migrating the website to HTTPS, showing multiple versions of your site to search engines.

Invalid Structured data (Schema)

Adding Schema/Structured Data is a great way to tell important information to Search Engines about the website, but that information needs to be validated.

When the data is invalid, it might not be used by Search Engines; it is essential to test the results with developer tools:
Schema Markup Validator
Rich Results Test

A large amount of 301 redirects

Having a few 301 redirects is ok for a website; if the website has over 20% of its links as redirects, this could be a cause for alarm. Every time a URL is redirected, you have a slight lag in performance; a large number of redirects would signal to Google that your site is sluggish and doesn't offer the best user experience.

A 301 redirect is a permanent redirect set up in the hosting/server that responds to where the new page is found.

Thin content

Thin content, dead pages, and pages with low word count will lower your overall quality score. This doesn't mean you need to write extra-long articles, but you must provide engaging value to readers.

Dead pages are articles that no one visits or reads. You can identify dead pages by looking at analytics data for how many visitors a page receives over a six-month to a one-year timeframe; if no one has visited that page of the past few months, it's time to rewrite or delete.

Screaming frog automates this process using its Google Analytics & Google Search Console APIs.

Slow pages

It's vital to have a website that loads quickly and efficiently. You can test your page speeds using Page Speed Insights or Lighthouse.

Website speed is essential for a good user experience. If your website speed is low, your conversion rates are likely to be the same. On average, if your website takes longer than 3 seconds to load, approximately 40% of your visits will abandon your site.

HTTPS leads to HTTP or Staging

If you want your website to rank well in Google, Google must know which is the correct version they should index. It is very easy to accidentally leave a staging server indexable and linked to the production website or have all your links pointed to an HTTP version of your website.

To manually check pages for this error, you can hover over links and images in your browser to see the URL path.

Orphaned pages & Crawl depth (Internal linking)

PageRank is an algorithm that measures the importance of web pages by using anchor text, links, and content. This algorithm helps to rank websites on their search engine results page by calculating how important they are.

When a page has no links (orphaned content) or has a crawl depth over three, this tells Google these are not valuable pages.

It's important to remember to link pages accordingly and not to go overboard. When you overlink a page, it dilutes the PageRank score. Also, when naming URL anchors, try to be descriptive and non-repetitive.

Check Indexation

Google does not index every page you publish; it only indexes pages it finds valuable to searchers.

You can check how many pages are indexed by using:

Google Search Console's index tab, the number of indexed pages is under coverage >> valid.

The second way to view how many pages are indexed in Google is to perform an Advanced Search Operator in Google Search. This is accomplished by writing site:ReplaceWithYourDomainURL.com in the search box.

Analyze Content

To have an engaging website, it's essential to view your website as if you are a reader that has never seen your website before. With these fresh eyes, ask yourself if your site is appealing? Does it outperform the competition? Is it functional and easy to use? Do you adequately answer readers' questions? Then see where you can improve on a page-to-page level.

SurferSEO is a great automated tool that can help with this on-page SEO optimization and fix pages on your site.

This analysis will help you to Silo (organize) your content in straightforward steps, give you ideas for better article ideas and quick wins (keyword research), and insight into finding external linking opportunities.
Tracking Results
After performing an SEO audit and fixing what you can, it is vital to track the changes, analyze your results, and see their effects on your organic traffic. The optimizations are never done and will always be an ongoing process.
Additional Resources:
---
Published on: 2021-10-02
Updated on: 2022-06-09