In this blog post, we will be discussing SEO tips for dentists. There are many benefits to having a website with high rankings on the SERPs- higher search engine visibility, increased traffic, and more leads. If you are looking for help with your dentist SEO or any other questions about SEO, contact us today!
When starting an SEO campaign, it's essential to follow these steps:
1. Set clear KPIs and Objectives
It's critical to set clear objectives and KPIs before beginning any SEO campaign. This will help you understand your end goal, which makes it easier for an individual or company to measure the success of their campaigns.
2. Understanding Your Target Audience
To develop a good strategy, one needs to have a firm understanding of who they are trying to reach with your content: demographics, location, psychographics, etc., and how best to do so. In other words, this entails knowing your target audience's mindset and where they spend time online; on social media networks such as Facebook or Instagram? On news websites like Reddit or CNN? The answer depends on your niche.
3. Optimize your GMB and Local Business Listings
Most phone calls and inquiries are generated from your Google My Business (GMB) listing page and local PPC landers. Use this to your advantage by making sure that these listings are fully optimized for SEO. Here is a quick checklist:
Use a descriptive and keyword-rich business name, like "Dentist in Ottawa" in Titles and Headings.
Use real and location-specific photos to show clients what your offices look like to build trust (Expertise, Authority, Trust – EAT).
Add detailed and matching Business Names, Addresses, and Phone numbers (NAP) across all pages.
Include hours of operation and links to social media accounts such as Facebook and Twitter where applicable.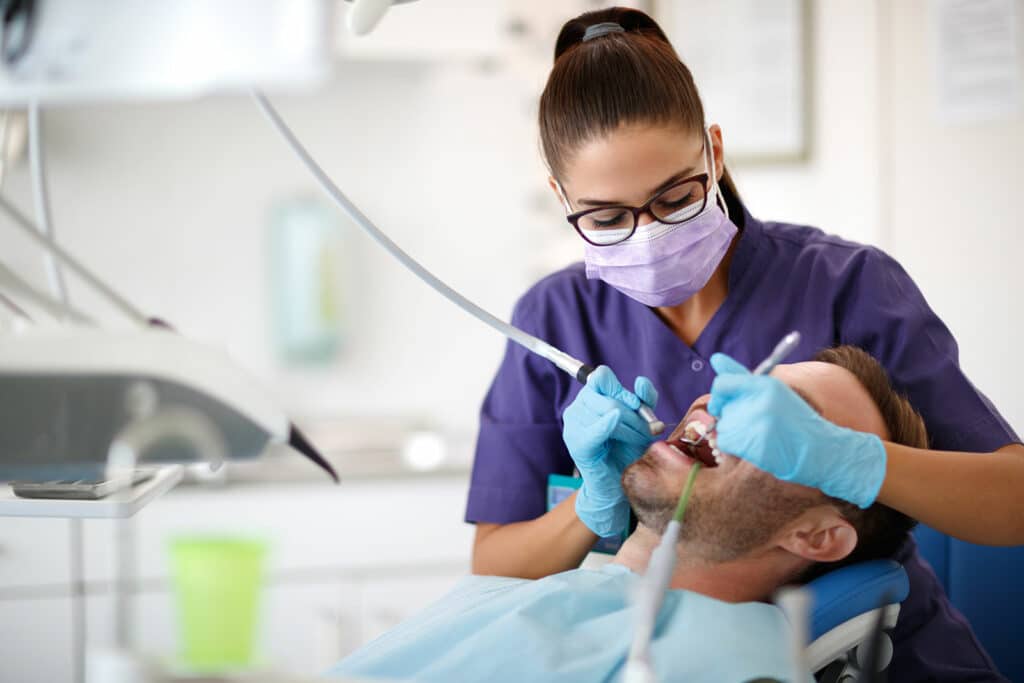 4. Fix Technical SEO Errors
Fix website errors to make your site more accessible.
Fix Errors in HTML Code and CSS
Check for broken links and 404 pages to avoid driving traffic to dead ends or error messages.
Add XML Sitemaps (for better crawling by search engines)
Add Schema Markup (to improve rich snippets in SERPS)
Often a full audit is required, which checks for 200+ types of technical SEO errors
5. Optimize your OnPage SEO
Review your website's Title Tags, subheadings, Meta Descriptions, images, and optimize your website copy with readers' search intent in mind with appropriate keywords for better search engine visibility.
Four types of Search intent:
Informational (looking for an answer)
Commercial (looking for a brands reputation)
Transactional (looking to buy something)
Navigational (looking for login pages…)
6. Build Backlinks and Syndicate your Content
Once your content is built, it's time to promote it. Content creation is expensive and time-consuming; you miss a significant investment return if you are not promoting it.
An excellent example of this is the movie industry; when they produce a new movie, they spend millions of dollars promoting it. Unpromoted movies rarely ever make it to theatres.
Takeaway
Search Engine Optimization can be difficult and time-consuming. If your practice needs SEO help, don't hesitate to contact us to review your website and provide a free SEO consultation to determine how we can help you.