Beginner's Guide to SEO
Search engine optimization is the answer you need if you want to increase your profit and gain visibility. SEO improves your odds of putting your website on the first page of Google and the other search engines, and you will like what you see. You get a steady stream of targeted traffic already interested in your products or services, and you will enjoy the rewards in no time. Many businesses implementing an adequate SEO plan notice enhanced traffic and profitability within a few months.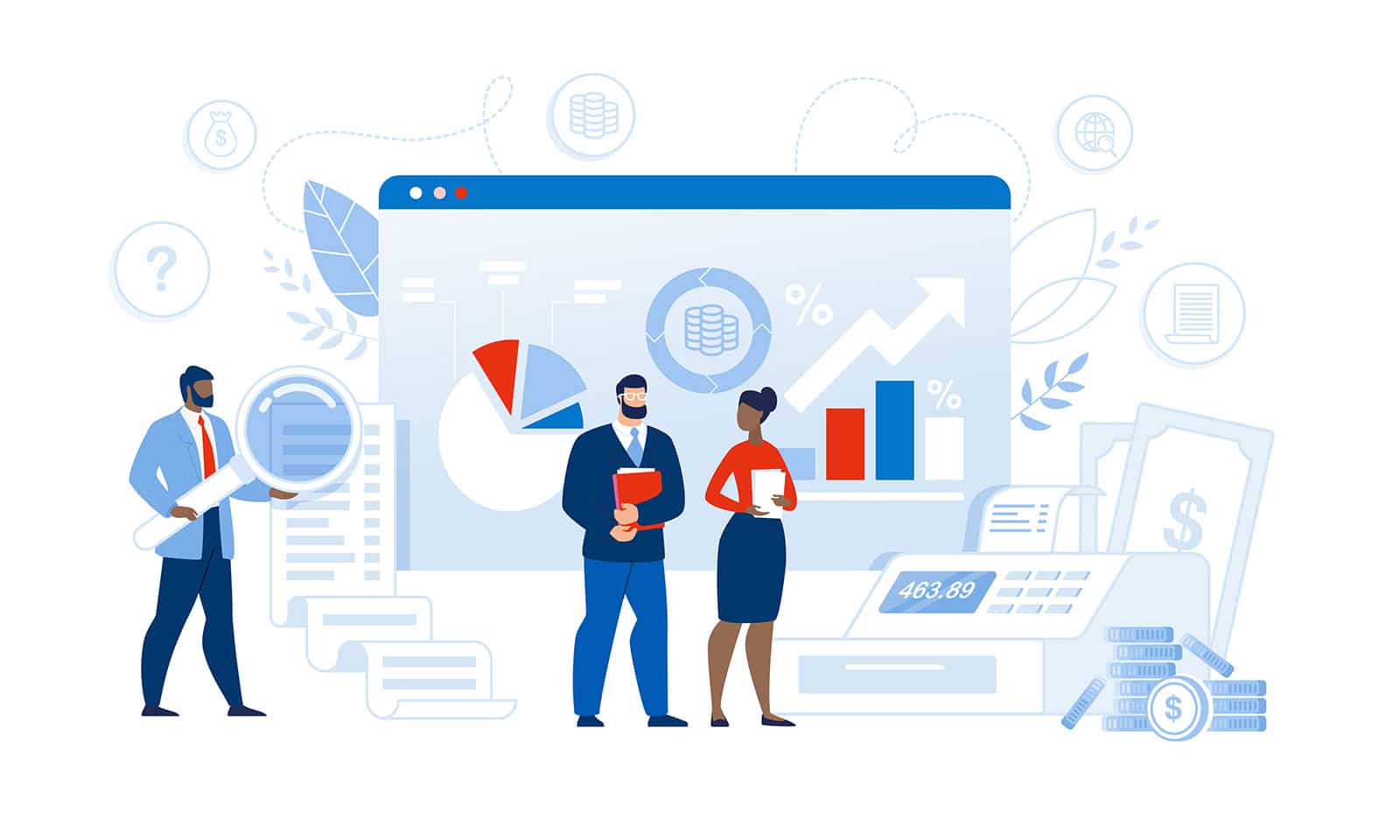 Some people get disappointed when they learn they won't get results right away, but you must remember that SEO is a strategy that takes a while to work. Those who wait long enough to enjoy the rewards are glad they did. This guide explores technical SEO and what it can do for you. You will soon learn how to use SEO to rank your website and increase the effectiveness of your marketing plan, and the outcome will make you smile.
1. Set Up a Website
Setting up a website is the first step you must take to implement an SEO plan. Many businesses overlook the importance of having a website, and you don't want to fall into that trap if you are serious about taking your bottom line to the next level.
In a world where almost everyone uses social media, some people use Facebook and other social websites to market their products or services. They think social media sites are enough and never put in the effort to build a website. But you want a place on the internet to call your own.
Facebook and other social media sites can cancel your account and delete your profile information without warning, so you need a website with a digital outlet that you control. Make sure you choose an affordable hosting plan that meets all your business needs.
If you don't think you will get much traffic initially, choose a small hosting plan and expand it when needed. Also, ensure your hosting plan includes enough storage space for all your files and media. Look up reviews for hosting providers before you sign up to know what to expect.
2. Get a Domain Name
Getting your website up and running is only the first step. Once you have a website and are ready to make it live, you must choose a domain name. People previously selected domain names based on the keywords they wanted to target. Google once factored domain names into its SEO ranking system, but that is no longer the case.
Your domain name does not need to include your keywords when you want to rank for them. It would be best to try using a short domain name that is easy to use and is much easier for your customers to remember.
You can use a variety of domain extensions when choosing your domain name. Remember that most people look for standard domain extensions when searching for websites related to the products or services they need. You can try several domain names until you find one that is not taken, and you will be on your way. You will likely find that the first few domain names you try are unavailable.
If you have your heart set on a domain name, try different extensions until you get the one you want. You can also use domain suggestions to find available domain names that match the one you are looking for.
3. Design Your Website
You have your website up and running and are ready to attract your first round of visitors. To get the most from your SEO plan, ensure an effective website design that grabs attention and inspires people to take a closer look. Choose your strategy based on the products and services you provide, and remember that you don't want to use too many colors if you don't want to distract your visitors. Keeping your design simple is an intelligent way to stay on track and prevent prospective customers from losing interest.
The design you use impacts how likely your visitors will stay on your website long enough to act. When you keep that in mind, remember that all the SEO efforts in the world won't do much good if nobody buys from you. You want your website easy to navigate so that people and search engines can find all your web pages without trouble— link to all the pages you want to rank from your homepage. Doing so ensures that you pass your domain authority to each web page, and you will get the outcome you want.
4. Do On-Site SEO
On-site SEO includes many factors you control on your website, including link names, metadata, and everything else on your website. Think about the top five or six keywords you want to target with each piece of content you create. When you are ready to submit a new blog post, use the primary keyword in the link.
You can also use the primary keyword in the metadata of your web pages. Although metadata is not a huge factor in your SEO success, it lets your visitors know what to expect if they click on the link.
Many people spend so much time on off-site SEO factors that they overlook the importance of on-site SEO. They play an equal role in your odds of ranking, so give them an equal amount of attention if you want your website to appear on the first page of the search engines. On-site optimization is an essential factor because it's something over which you have total control.
5. Optimize Your Loading Speed
Make sure you optimize your website's loading speed if you are serious about taking your results to a new level. Google wants to provide its users with the best possible experience, so they consider many things when ranking websites. Nobody wants to wait long for a website to load. Websites that don't load right away turn your prospective customers away, and many of them will leave when that's the case.
Remove unneeded pictures, videos, and media to keep your loading speed under control. You can also upgrade your hosting package to reach your goal. You might discover that your loading speed decreases over time. Keep an eye on your average loading speed to see if you can spot any changes that need your attention, and try increasing your bandwidth if any problems arise. If your loading speed is less than five seconds, you are on the right path.
6. Increase Readability
Readability is another factor you must keep in mind from the start. Google knows that people want to view articles and content that are easy to read, and content that is easy to read ranks higher on search engines than content that is not easy to read. You can use that to your advantage when creating your blog posts and other pieces of content.
When you give yourself the highest possible rank, break your content into several sections. Use headings and subheads in addition to bullet points so that your readers know what your content covers. You must also limit the number of lines in each section to increase your content's readability. Long blocks of text are hard to read and make people lose interest, but sections containing only a few lines are easier to read.
7. Generate Backlinks
Backlinks are a critical factor in your SEO strategy. Backlinks tell Google how much value your content offers, proving that your content is relevant to the keywords you are targeting. Backlinks are links from websites that point to your homepage or one of your blog posts, and each backlink increases your chance of ranking on the first page of Google. Some people buy backlinks when they want to improve their rank. If Google finds out you have been buying backlinks, it might remove your rank and cause you to lose your spot on the first page.
Do your best to generate natural backlinks. Natural backlinks are links that people create on their own. If you want to generate plenty of backlinks, submit guest posts, and guest posts are blog posts you submit to other people's websites.
All website owners are trying to keep up with a growing demand for fresh content, and they don't always have enough time to do the job. Guest posts meet your and the website owner's needs, creating a win-win situation. The website owner gets new content, and you get a backlink that improves your rank.
You can also create profiles on college and government websites in the profile information, including a link to your website to get even more backlinks that take your SEO rank to a new level.
8. Use Keywords in Titles and Subheads
The next step in technical SEO is to use your keywords in your titles and subheads. The goal is to show Google and the other search engines what topic your articles and website cover. When you let them know what you are doing, you have a better chance of showing your content on the first page of the search results.
Your website will do much better if you plan what keywords you would like to use, and the number of keywords you use depends on how long your article is. If you craft a short article, use your main keyword in the title and one subhead. For longer articles, you can use your main keyword in addition to secondary keywords.
Your keywords must be relevant to the topic you cover to get positive results from your effort. When you think about the process, you can achieve your desired outcome sooner than you likely thought possible. Ensure your keywords make sense in your title and subheads; if you don't want to waste your effort, the outcome will make you happy.
Also, use the keyword several times in the proper section to boost your odds of ranking well on Google. Each step you take works wonders for getting your content to appear when people search for terms related to your industry.
Final Thoughts
Some people use a general approach to SEO that does not offer the results you have been searching for, but technical SEO ensures you touch all the bases and get the outcome you want. The right SEO plan can take your website and make it show up on the No. 1 page of Google and the other top search engines. You will be thrilled with the outcome when you see what it can do for your bottom line.
You must focus on your SEO plan from the start to get the most from it. Keep an eye on your website and all the little details before you try getting the organic traffic you have been looking for. You will be glad you did when you see what you can achieve.
The results you want are much closer than you likely think, and it won't take too long for you to achieve your long-term search engine optimization goals. The effort you apply today will work wonders for your business in the coming weeks and years if you don't lose sight of your plan. Remember that technical SEO focuses more on your website than on backlinks and other external factors.
While getting suitable backlinks helps you rank, the right technical SEO factors take your results to where you have always wanted them. Using external and internal SEO factors let you get the highest possible SEO rank, and your bottom line will thank you. The SEO plan you implement makes a difference in your bottom line in ways you might not even know. Each small step matters more than you likely thought possible when you use SEO to boost your results.
Next: Link Building
Previous: On-Page SEO
FAQ
---
Published on: 2020-09-10
Updated on: 2022-10-28