Beginner's Guide to SEO
Before diving into creating content for your website, it is important to start by making sure that your website is configured correctly. You will want to make your website user-friendly, add metadata to aid crawlers, and prepare to use content formats that improve readability.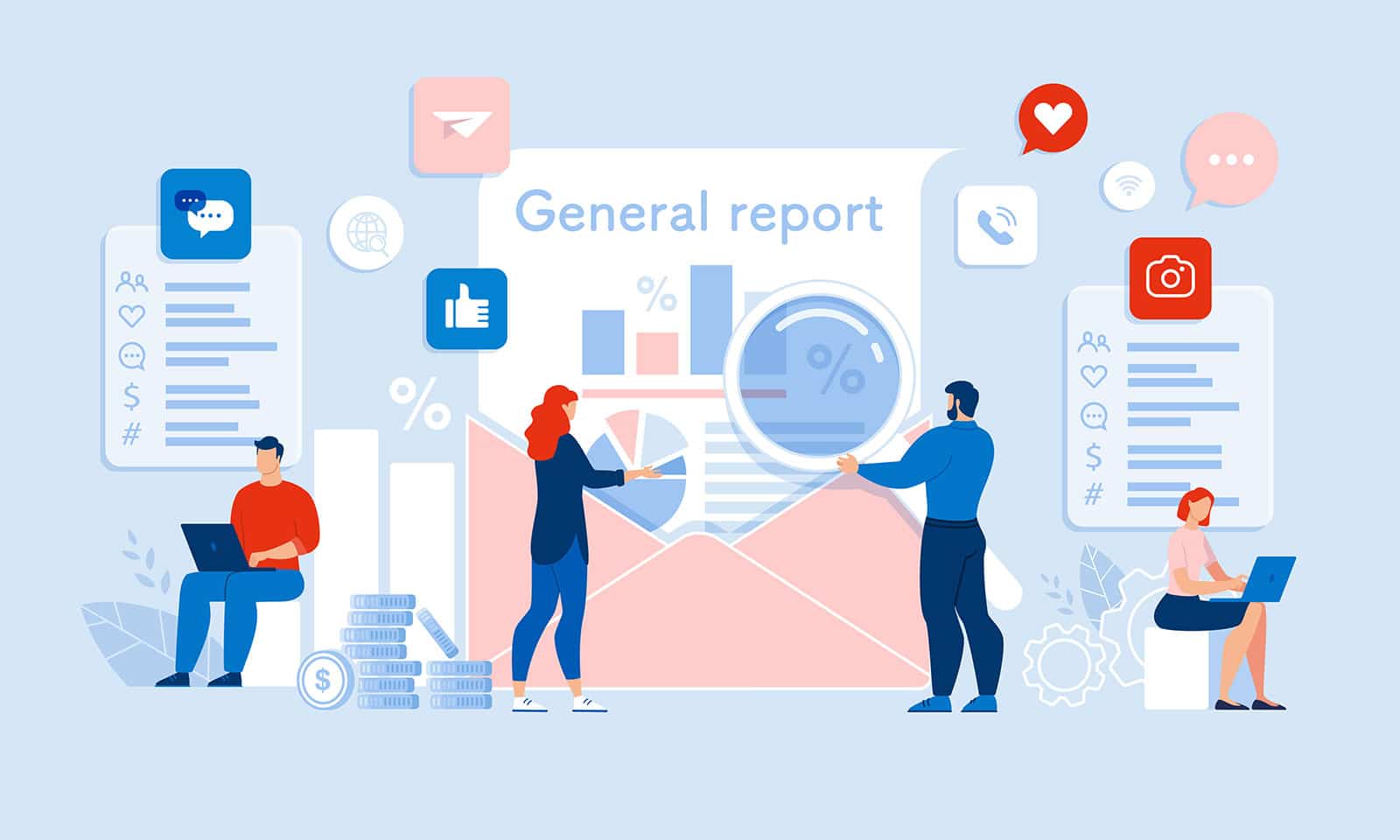 On-page SEO is a critical step that you cannot afford to skip. Best practices that are used for on-page SEO are ultimately designed to give users a better experience, so the steps you will need to take for on-page SEO are based on solid fundamentals that are unlikely to change in the future. As a result, taking the time to optimize your website's on-page elements will provide you with a long-term advantage in SEO that will be applied to each page of content that you create.
Update Your NAP
If you own a small business, you will want to start by making sure that you use the same business name, address, and phone number consistently across all of the content that you publish on the internet. Google has started to scan for NAP information meticulously because the consistency of this information strongly correlates with the reputation and seriousness of a business.
Businesses that change their phone numbers every couple of months are unlikely to be getting a lot of repeat calls, and they might even be nonexistent. It is, therefore, very important that you choose a phone number and address that can be used permanently as the definitive point of contact for your business. You should then go through your website, social media profiles, and directory listings to ensure that the same information is used across all channels.
Make Your Website Responsive
The days when it was optional to make your website friendly for mobile devices have long passed. Today, if your website does not perform as well on mobile devices as it does on desktops, you will get a severe penalty that will crush your rankings. In many cases, you can get a responsive website by simply uploading a modern WordPress theme. If you insist on continuing to use an old theme, you will need to work with a developer to create a mobile version.
Add a Site Map
Adding a site map is one of the easiest improvements you can make to enhance your on-page SEO. If you are using WordPress, there are many site map plugins available that can add a site map with only a few clicks. Site maps are important because they provide Google with the information needed to discover new pages and understand how to read them.
Get an SSL Certificate
Another factor that has become more important in recent years is having an SSL certificate. In the past, only e-commerce websites needed an SSL certificate for compliance purposes. Since then, data has become more significant than ever before, so search engines now prioritize websites that take visible steps to safeguard customer information.
If you do not have an SSL certificate, Google Chrome displays a warning that says, "This website is not secure." A significant portion of your visitors will, therefore, not be able to access your pages, so your rankings will plummet.
Speed Up Your Website
Having an SSL certificate can significantly increase the load on your hosting servers since every packet will have to be encrypted before being sent out. Google has clarified that websites can receive a significant ranking penalty if they do not load fast enough. Studies have also shown that websites taking more than two seconds to load are almost never found on the first page of Google.
To avoid ranking penalties, you need to upgrade your hosting server to minimize response time. You may also want to use a content delivery network to minimize latency when delivering your website to users. CDNs are especially important when your audience is global.
You can also consider optimizing your website's code to minimize the amount of bandwidth required to download a page. Consider using compression to shrink down files that are sent out from your server. It can also be a good idea to use minification to shrink down the size of HTML and JavaScript files.
Reduce Image Sizes
Shrinking down images remains a best practice in today's world. When the internet was first introduced, website owners always had to shrink down image files so that pages would quickly download across a telephone wire.
Although today's internet is dramatically faster, increased screen resolutions require larger files that can take a long time to load. Website visitors are impatient, and they will bounce back to Google quickly when you expect them to wait too long.
There are many plugins available that can automatically compress all of the images on your website. You can also manually compress your images, but doing so can take a significant amount of time. Additionally, make sure that you use JPEG and GIF file types for all of your images.
Apply Alt Text to All Images
It is not uncommon for images to disappear on even some of the best websites. Also, users with poor connections will often load pages in a way where only text and formatting will be visible. The internet is designed so that blank boxes are displayed as placeholders when images fail to load. In this way, users can see where an image is supposed to be located. Additionally, "alt text" is displayed to describe what a missing image is supposed to look like.
Alt-text is important for users because it helps them to understand your content regardless of whether images are downloaded successfully. This descriptive text also gives you advantages from an on-page SEO standpoint because it helps search engines to understand the significance of your images. Google can then use this information to rank your website in image search results. Consequently, you need to make a habit of using alt text whenever you add an image to a page. If you are not already using alt text, you should also go through your entire website to add alt text to all of your images. By doing so, your content will have a higher chance of achieving prominent visibility.
Make an Image Site Map
Google allows you to upload a site map that is specifically designed for images. Site maps intended for image search should be used in addition to ordinary site maps. You can upload an image site map directly by using your Google Search Console account. Keep in mind that image site maps only help on Google, so they will not provide you any advantages on Bing, Yahoo, or other alternative search engines.
Optimize Header Tags
Header tags are a fundamental part of what makes online content easily readable across a diverse range of devices. Headers also help readers to break up your content. Although book readers ordinarily prefer dense texts, studies have proven that online readers only skim content for information. Headers make your content easy to skim, so visitors can skip ahead to the answers they want.
Always use header tags instead of larger font sizes. When header tags are used, they tell Google what information is important. Using header tags in the right way also shows that you are making an effort to follow best practices, and this will help to shield your website from incurring ranking penalties.
You should ideally use at least one header per 10 sentences of content. Never use H1, H2, or H3 tags for long sentences or multiple sentences. Header tags should be used in the following way:
H1 tags should only be used for the main title of your article.
H2 tags should begin major sections in your article.
H3 tags are ideal for small paragraphs or descriptive lists.
Other tags should be used rarely, but they are appropriate for placing a strong emphasis on a message.
Introduce Title Tags
Another important tip is to wrap the H1 tags you use for your page title in HTML title tags. The text wrapped in title tags is used as the headline on Google's results pages. Therefore, Google expects you to use title tags correctly, and failing to do so can result in severe penalties.
Name Pages Clearly
An important part of making your website shareable is to use URLs that clearly indicate what your content is about. Keep in mind that URLs are shown on Google's search engine results pages, so URLs also give you an opportunity to make your website stand out for targeted keywords.
You should ideally use your main target keyword in the title of your article. You can then use that keyword in the URL pointing to your article. However, be careful to avoid going too far since doing so can result in a penalty for keyword stuffing.
Make sure that you format your website's URLs to use words instead of page numbers or other unusual formatting. Words are easier for people to read, and they help search engines to determine relevance.
Remove Case-Sensitive URLs
Unfortunately, some websites are set up in a way where links are case-sensitive. When doing on-page SEO, there is no reason to make URLs case-sensitive because doing so is simply not intuitive for users. Google is known to test whether errors appear when different cases are used in requests. As a result, you should always configure your website so that URLs load properly regardless of what letter case is used.
Improve the Content on Your Website
Once you have finished optimizing your website on the technical side, you should move on to improving your content. If you are making a new website, formatting your content will be easy because you will just have to keep a few best practices in mind as you move forward. However, if you already have an existing website or have already typed up some of the content for your website, it is highly advisable to go back through your content to clean it up.
Incorporate Formatting Into Your Content
As mentioned earlier, breaking up content is very important when it is being published online. Readers have a very limited attention span, and it is your responsibility as the website owner to account for how online users think.
The content on your website should always be broken up using headers. However, you can make content even more interesting by underlining, bolding, and italicizing key points. Text that uses unique formatting stands out, so readers who are skimming will naturally be drawn to this information. Readers can then quickly get your points without having to read every word that you write.
Taking advantage of formatting will keep readers on your pages longer. When readers are spending more time on your pages, Google will assume that your content is more engaging. As a result, your rankings will improve.
Add Meta Descriptions for All Pages
You should always use meta descriptions on all of your pages so that people who search for your website will see a useful summary of your content. Meta descriptions increase click-through rates by a significant margin, so you will get more traffic from Google's search engine results pages. Additionally, click-through rates are a major factor that Google uses for determining rankings.
Meta descriptions are less than three sentences long, so they do not take long to create. After investing significant effort into creating great content, go the extra mile to compose compelling meta descriptions that will make your content more visible.
Use Anchor Text
You should never insert a link into a page by simply inserting a raw URL. Readers have a hard time reading content when it is full of URLs that are difficult to understand. Most importantly, Google actually penalizes content that contains URLs. In the past, some websites have used URLs deceptively to trick readers into clicking on links that point to malicious websites. Therefore, the search giant discourages websites from using raw URLs.
Instead, you should make use of anchor text that turns words into hyperlinks. In addition to avoiding search engine penalties, anchor text also gives you the opportunity to use keywords to describe a page that you are linking out to. If you link to another website that you own using keyword-rich anchor text, you will clearly tell Google that the website is relevant to particular keywords. Consequently, anchor text is an important part of any link-building campaign.
Add Internal Links
Not all links in your content should be pointed out to external sources. You should embed internal links into the body of your content to encourage visitors to read on by visiting other pages that your website offers. If you use Internal links in the right way, you can get visitors to go to several pages instead of leaving your website after finishing with an initial page. These visitors will then spend a lot more time consuming your content, so you will be able to significantly increase conversions.
Get Link Quantity Right
Always try to include three to five internal links on every page of content. You should also link to pages that are relevant to the topic you are optimizing for with a particular article. For instance, if you have a cooking website and are publishing an article about making food for children, it would make sense to link to one of your articles about teaching kids to cook. If you use internal links in the right way, you can build up the authority of certain pages that you are focusing on ranking.
Remove Duplicate Content
Google punishes websites that publish content that is duplicated from other sources. In the early days of SEO, many websites simply reposted high-quality content. By using SEO techniques, websites that stole content could then outcompete the original publisher. For this reason, Google penalizes websites that publish duplicate content.
It is okay to republish an article from another website with permission, but you need to link to the original source to avoid getting slapped with a penalty.
Configure Redirects Properly
Some website owners decide to move their content to different websites. Google will not give you a duplicate content penalty for moving your content over to a new website as long as you redirect visitors from the URL on your old website to the corresponding URL on your new website.
Only use 301 redirects when moving content from one domain to another. Additionally, you should set up redirects whenever you change the URL associated with your content.
Use Keywords Moderately
When optimizing for certain keywords, it is easy to start using low-value tactics that will provide short-term benefits at the expense of long-term rankings. One of the most common on-page SEO mistakes that content creators make is to stuff keywords into an article.
In general, you should not use your focus keyword more than once every 200 words in an article. However, if you are optimizing for a long-tail term, the term should be used as little as once every 800 words.
Getting On-Page SEO Right
Optimizing your website for search engines is no easy task. Thankfully, Google can actually be quite forgiving as long as you eventually correct your mistakes.
You should work to constantly improve your on-page SEO strategy. Even some of the most successful websites are constantly introducing changes that are designed to improve their rankings. Therefore, you should conduct your own research to continuously improve how you do on-page SEO.
Next: Technical SEO
Previous: Keyword Research
FAQ
---
Published on: 2020-09-07
Updated on: 2022-10-28