Get Started With Keyword Research
In a previous chapter, you learned how to get your website to show up on all the major search engines. Now that you're showing up in those all-important results, it's time to focus on which keywords you should use to attract more visitors to your site.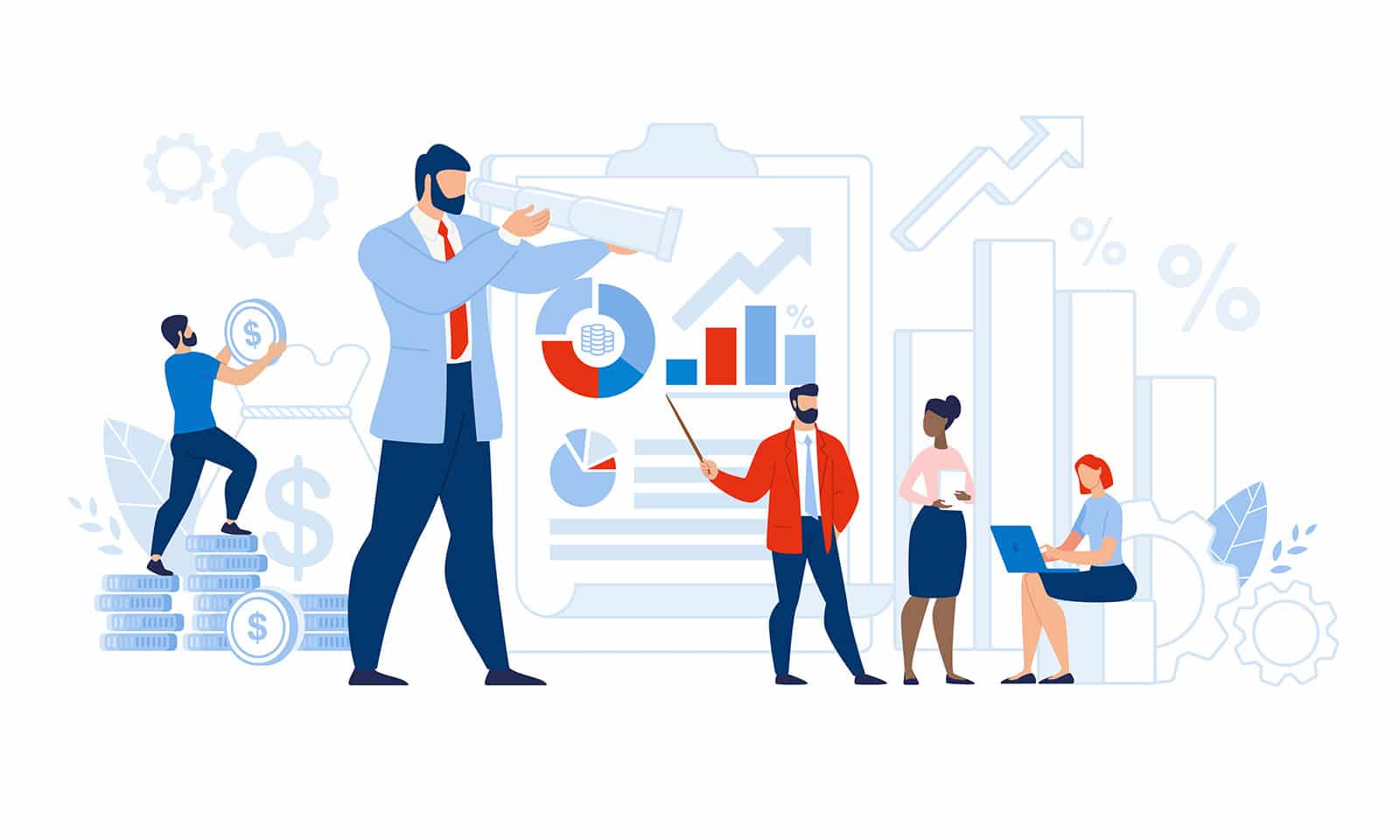 Once you know which keywords work, you can incorporate them into your website's content to make sure people searching for what you're selling go to your site and not your competitor's.
Why Keyword Research Matters
Keyword research is essential to understanding the way your potential customers think, shop, and react. It gives you an insight into what they're looking for and how they're finding it, and it's one of the most powerful tools in your SEO toolkit.
What Can You Learn from Keyword Research?
Knowing the keywords that reach and attract your potential buyers can unearth invaluable information. You can learn:
What they're specifically looking for when they search.
How they want to receive the information they're searching.
How many people are searching for that keyword or keyword phrase.
As we go through this chapter, you'll learn exactly how to answer each of those questions. Why is it important to know all this? Too many online sellers, bloggers, and businesses don't think strategically about their content, and they don't write content that taps into those critical questions about their customers.
Make Strategic SEO Your Goal
Your goal should be to get that information before you produce content. Once you have this knowledge, you'll use it to create content that uses the data your research uncovered. You'll create content that's strategic rather than random. This is the secret to creating strategic, content-rich SEO that brings in customers.
Get Started With Keyword Research: Understanding How People Search
Before you can build your SEO strategy, you must understand who your customers are and what they're looking for. You also need a clear vision of your own business goals.
Many people mistakenly think they can skip this.
Yes, it's time-consuming to do all this research, and it takes a lot of time and thought to focus on your goals and get to know your customers. But doing these things is crucial to your business success. That's what we're going to learn through keyword research, and we'll show you how to develop those skills as we take you through these steps.
Focus on Your Audience
You've already decided you want to get high SEO rankings for specific keywords, and you decide you're going to focus on that. The problem is that your audience may have entirely different keywords in mind, and you may be surprised at how other their ideas are from yours. That's why you need to research your audience.
Example 1: The Candle Store
Let's say you own a store that sells high-end, specialty candles handmade by local artisans. You decide to focus on keywords like candles, luxury goods, and home decor.
When that doesn't work as well as you'd like, you decide to learn more about your customers. That means asking questions like:
What specific types of candles and other home decorating items are people looking for online?
Who is looking for them? What's the age, income level, and other characteristics of the people searching?
What time of day are they looking for them? What about seasonal changes? Are there specific times of year when more people are looking for these items?
What specific terms are they using when they search?
Do they just want candles, or do they specifically want specialty, artisan candles? Do they want handmade candles, or do they want to support local artists?
What kind of content would these candle hunters most want to read?
That last question is the most important one, but you can't answer it until you know the answers to the preceding questions. Getting this information means you'll be able to produce content that makes these people feel someone is paying attention to them. Instead of thinking, they're the only lovers of handmade, locally produced candles in their town, they suddenly discover there's an entire community of these people and even a store dedicated to them.
When they learn this, they'll feel your website is a warm, welcoming place. They'll come to trust your site for the information, engagement, and sense of community it offers. The next step is buying from you.
Knowing this information about your customers is the basis of creating content that pulls them to your site. You can only get this information from detailed keyword research.
Get the Specific Keyword Terms
How does your audience search for the products or services you want to sell? It would be best if you got the specific keywords and keyword phrases. Once you do, you must use them to create content that's engaging to read and full of valuable information.
Use Seed Keywords
When you start doing your research, begin with the terms you think are most logically connected to your business. These could be keywords related to your industry, your services, your location, and the topics of articles on your website.
We call these "seed keywords" because they're the starting point of your research. You plant these seeds, and with the proper care, you watch them grow.
How do you know if your seed keywords are working? The best way is with a keyword research tool. There are many of these tools available, including:
SEOProfiler.
Soovie.
Keyword Explorer.
Jaaxy.
SECockpit.
When you enter your keyword into one of these tools, you'll see how often people enter those terms every month. The tool will give you an average monthly search volume, and we'll go into more detail about the average monthly search volume later. You only need to know which keywords appear most often, which will help you determine which keywords are more in line with the terms your customers are using.
The research tool will also list similar keywords that the same people are using. This gives you a whole new set of keywords you can start using.
Example 2: The Party Planner
Let's say you're a children's party planner that specializes in princess parties. You type "princess" and "party" into the research tool, and you get terms like:
Princess party companies.
Princess party planners.
Children's party planners.
These are the relevant terms that come up most often. You want to target the keywords your customers are using most often, but don't ignore the lower-ranking keywords. They might come up less often, but that also means there's less competition for them. In this example, the term "princess party decorations" may be lower on the list, but someone looking for these decorations might decide it's easier to hire a party planner.
Learning more about search volume can help you decide which keywords deserve more of your attention. Focus your attention on the ones that give you the biggest payoff in terms of SEO.
Don't Just Focus on the Homepage
If you're only focusing on getting traffic to your homepage, you are missing out. The most successful websites get most of their traffic to their other pages, including traffic to older articles, About pages, FAQ pages, and blog entries.
What does this mean for you? Providing a wide variety of practical, interesting information on your website will generate traffic to all your pages. It would help if you used strategic SEO on every page.
What You Need to Know About Search Volume
Learning the search volume for a particular keyword is an essential part of your SEO strategy.
What Is Search Volume?
This refers to how many times a keyword or keyword phrase gets searched. High search volume means many people use that particular word or phrase. The higher the search volume, the more challenging it is to stand out and get a high ranking.
The term "keyword difficulty" means it's challenging to get a high ranking for that term because many other large, well-known companies are already at the top of these search terms.
If you have a new business or a new website, it's going to be tough to rank high on those high-volume search terms. It can take years of hard work to break through to where the established, top-ranking companies rank.
You might think you should focus on words with low search volume to reduce the competition. The problem with that strategy is you may not attract any customers to your website.
What's the alternative? For many businesses, the answer is in the long-tail keyword.
Long-tail Keywords
Long-tail keywords are keywords that have lower search volume but high specificity.
Here's an example. If you sell dresses, you may think you should shoot for a top-ranking under the keyword "dresses." That search probably gets thousands of searches a day.
But not all those searchers are planning to buy. Terms with high volume often attract people who have "ambiguous intent." Ambiguous intent means they're not actively looking to purchase something, and they're just browsing or getting general information.
Attracting those people to your site is a waste of time, and nothing on your site specifically targets them, and there's no reason for them to buy from you instead of 100 similar websites.
In reality, only a tiny percentage of all searches on the internet are for popular, high-volume terms, and most people are looking for more specific terms.
Shoppers Are Specific
Think about how you search for things yourself. If you're looking for pizza, you probably specify whether you want a local carryout, a sit-down restaurant, or pizza delivery. If you want a pizza recipe, you probably specify that, and you might even add an "easy homemade pizza recipe."
Long-tail keywords can help you find customers ready to buy what you are selling. When these customers visit your website, they are more likely to buy something because they have a specific need they are trying to fill.
If someone enters the term "dresses" or even "plus size dresses," they are probably just browsing. If someone enters a "red plus size maxi dress," they are ready to shop and buy. Please give them a reason to do it from your website with content that appeals to them.
More Strategic Uses of Your Keyword Research Results
Using your keyword research results can help you create targeted approaches that help drive organic traffic to your website. Here are some ideas for using what your research uncovered.
Make Your FAQ Part of Your SEO Strategy
Don't neglect your FAQ section. Find out the questions most of your customers want to be answered about your product or service. For instance, customers buying handmade clothing might have questions about how to wash a particular fabric. Customers purchasing a piano might wonder how often they need to tune it.
Find out which questions your customers regularly ask. Answer them on your FAQ page and watch your SEO traffic go up.
Check Your Competitors' High-Ranking Keywords
Doing keyword research will produce a long list of keywords for your SEO outreach. Which ones should you use?
One way to decide is to compare your keywords with those of your competitors. Look for high-volume keywords to beat your competition in search volume, and focus on these keywords to stay ahead of your competition.
Discover which keywords work well for your competitors. Focus on these to engage in direct competition with higher-ranking websites.
Adopt a Seasonal Strategy
Many search results change with the seasons. If you sell some dessert and you know searches for pumpkin flavors spike in the fall, create pumpkin-related content. Create it ahead of time so it's ready to go when pumpkin season rolls around. Promote this content heavily on your website during the fall months.
Regional Research
You can get keyword research targeted at specific neighborhoods, cities, metro areas, and states. We call this geo-specific research. You can use tools like Google Keyword Planner to conduct this research.
Targeting your content to a geographic region attracts specific customers, and you might even learn which keywords your customers in the different areas prefer to use. For instance, the drink most people call a "milkshake" goes by "frappe" in New England. A dinner where everyone brings something goes by the name "potluck." In the Midwest, people also call it a "carry-in dinner."
Knowing what your customers call something helps you create content that reaches them.
Understand How Searchers Use Information
If you recall what we covered in an earlier chapter, you know you can use SERP results to understand how searchers prefer to receive information.
Google evaluates search results by intent, which refers to the reason the searcher is using those keywords. In Google's terms, most of these "intents" fall into four major categories:
To know (get information).
To do (complete a task).
To find (find a specific website).
To visit (find a local business).
These are the top five most common types of queries:
Informational: The searcher needs a factual answer or specific piece of information.
Navigational: The searcher is looking for a specific company.
Commercial: The searcher wants to compare various products to find the best one.
Local: The searcher wants to shop locally.
Website: The searcher is looking for a specific website.
Keyword Research Is the Key to SEO Success
Keyword research starts with studying the SERP results to understand searcher intent and searcher queries. Knowing this can help you create content that speaks to your prospective customers.
Start by looking at your SERP results. Google spends a lot of time analyzing the behavior of searchers and uses that in-depth analysis to create the content these searchers want to read.
How to Evaluate a Keyword
You can get a jump on your research by using these tools to predict how much value a particular keyword or keyword phrase would add to your website content.
Google Trends: Track seasonal changes to keywords with this tool, and it will help you use those keywords in your seasonal content.
Google Keyword Planner: This is an advanced analytics tracker from Google. It gives you an excellent overview of search volume and other data.
Moz Keyword Explorer: This tool can give you the monthly search volume and SERP features of any keyword. It can also assign a keyword difficulty score to every keyword.
Keywords Everywhere: This free add-on allows you to see keyword search volume information about your competition's keywords and more.
SpyFu Keyword Research Tool: Get a look at the keywords working for your competition with this tool.
What's Next?
Now that you know how to do keyword research and what to do with it, it's time to move to the next step. In the next chapter, you'll learn to create engaging, content-rich articles and blog entries that will convert shoppers into buyers.
Next: On-Page SEO
Previous: How Search Engines Work
FAQ
What is Keyword Research?
---
Published on: 2020-09-07
Updated on: 2022-05-22