I've read a lot of Ultimate SEO Guides for Therapists, and honestly, I believe they are too complicated and difficult for a non-SEO (search engine optimization) to understand.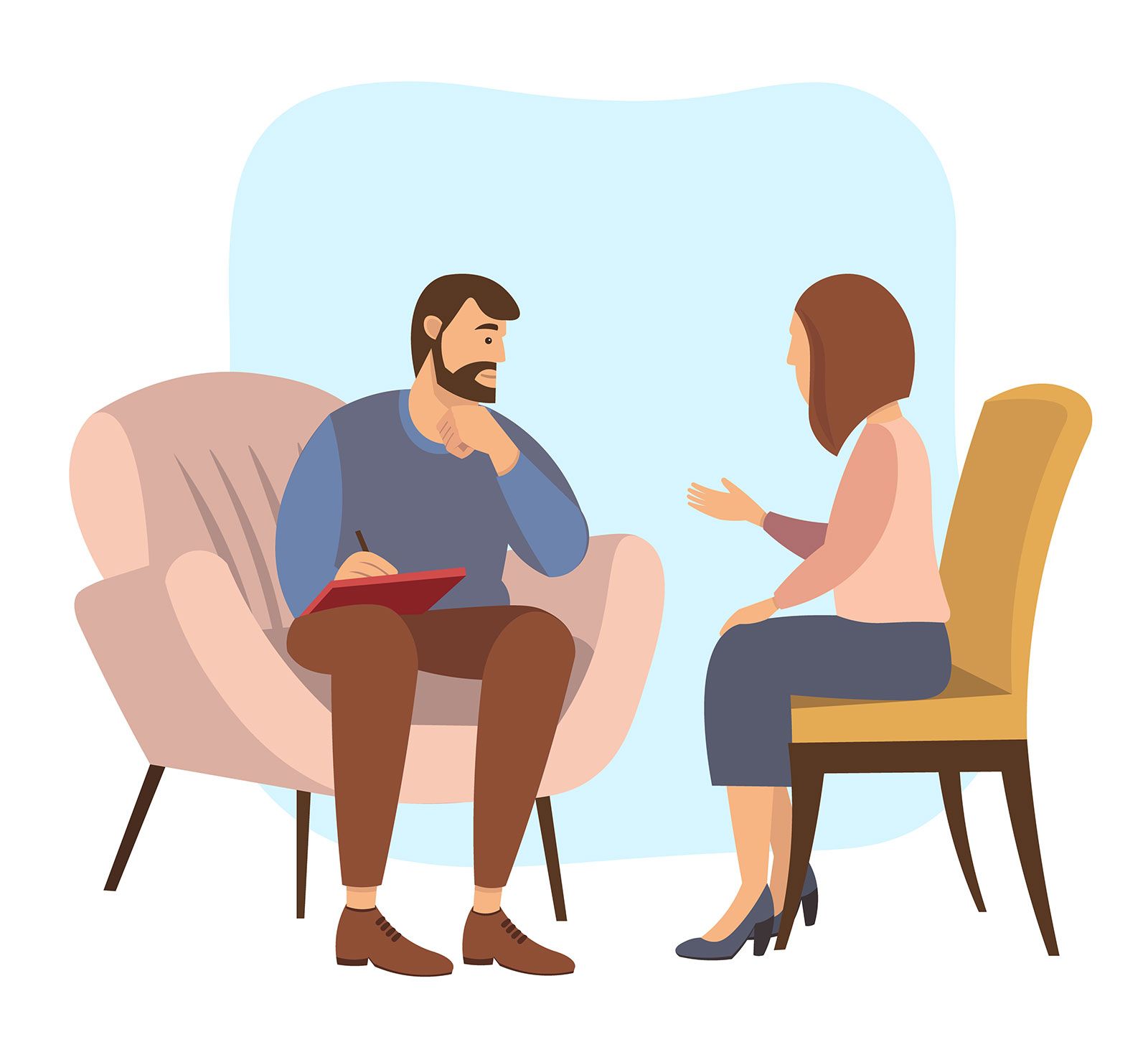 Here is an easy-to-understand step-by-step SEO strategy for Therapists on how to create and optimize a website to bring in more potential clients.
1. Start with a Website
You will need to create a basic website, if you haven't already, this can be accomplished using Wix, Squarespace, or a CMS (content management system) like WordPress.org.
The website design doesn't need to be fancy, but it does need to be informational, you will need to include:
About Page – Little bit about you, your accreditations, and how you can help them.
Contact Page – Where and how they can contact you.
Insurance Page – What insurances you accept. BCBS?
Services/Programs Page – What services you offer.
Treatments Pages – Do you specialize in PTSD? Offer CBT?
If you are having a difficult time coming up with ideas on what to write about, use your Psychology Today page (if you have one) as a template; including your location, specialties, client focus, treatment approach, and bio on your website.
E-A-T
If you have an office, every page should include your Name (Accreditations), Address, and Phone number (NAP) in the footer. Having this information on your website builds trust with the reader.
The key here is to show Expertise, Authority, and Trust (E-A-T); these three factors are what Google uses to measure how much visibility it chooses to show your website in Search Engine Result Pages (SERPs).
EAT is important because your industry falls under "Your Money Your Life" (YMYL) category. Google implemented the YMYL category in response to spammy medical websites taking advantage of the less fortunate, in return it scrutinizes medical websites over a typical website.
Make it easy!
You know better than anyone that some of your clientele suffer from anxiety, depression, anger; so it is very important that your website reduces those fears and stresses clients might have in visiting your private practice. Include any features you might find helpful, like additional parking, if you have a receptionist, an exit door separate from the main entrance.
Include your Niche
If you specialize in a specific niche, include that information on your website. (e.g., Veterans, LGBTQI+, Pregnant Mothers, etc,) this information will help you stand out from the crowd and help you move up to the first page of search results.
Put your Psychology Degree to work
SEO isn't as much coding and technical expertise, but understanding human behavior. The more useful and engaging a website is, the better it will rank in Google search results.
Keyword + City
You do not need to do a lot of keyword research, especially when you are starting out, but you do need to include search terms used by searchers looking to find a psychotherapist.
That can be as simple as including "Psychotherapist in Ottawa" on your website's homepage. Google understands synonyms & semantics, so you do not need to include every variation of the word.
It is important to have that keyword at least once on your page; be mindful not to keyword stuff the webpage, as that is a black-hat technique that no longer works and can get your site penalized.
Tracking
Include Google Analytics, Google Search Console, Bing webmaster tools tracking on your website. This will help you determine visits and search results rankings.
2. Create a Google Business Profile
Your business will depend on leads (emails and phone calls), and I have found Google Business Profile (formerly known as Google My Business) to be the largest generator of leads.
If you are unfamiliar with a GBP listing, it is what shows up on the right-hand side of search results, showing a business listing.
If you are running telehealth services virtually from your house, you will want to set your listing as: "I deliver goods and services to my customers at their locations." This will hide your address from search results.
The most important aspect of setting up your GBP (GMB) is to fill it out completely, this includes ALL of the categories you offer. e.g., Physiotherapists, Mental Health Services, Mental Health Clinics, Individual Counseling, Group Counseling, etc. Next, you will want to ensure your website mentions the categories you selected on your website.
3. Build Citations (backlinks)
The internet runs on backlinks, and Google's algorithm won't notice your website until it has a few links pointing to it.
The best way to accomplish this is by performing a citation burst (aka link building) from a citation service like BrightLocal, Whitespark, or Yext.
If you are unfamiliar with citations, it is backlinks from websites such as Yelp, Facebook, Google, and YellowPages. Companies like BrightLocal go through the tedious task of filling out those directory listings.
If you work with a private practice or other professionals, ask them to include a referral link on their website.
Advanced SEO
When first starting out, I wouldn't worry about on-page SEO, keyword research, or crafting the perfect title tag or meta description (Google rewrites meta descriptions over 70% of the time).
The most important part of digital marketing when beginning a therapist's website is creating high-quality content and to review every web page of your website from a desktop computer and mobile phone to ensure it works properly and provides an excellent user experience.
As your website grows, you can learn more about advanced SEO techniques, or partner with an SEO expert or Agency.
---
Published on: 2022-06-30
Updated on: 2022-07-25