Everything You Need to Know About Search Engine Positioning
It's no secret that search engines play a huge role in the visibility of websites. In order to get to page one of Google, digital marketers need to leverage a range of search engine positioning and optimization strategies. Use this guide to learn more about search engine positioning strategies and why they matter.
What Exactly Is Search Engine Positioning?
Search engine positioning focuses on achieving higher rankings for specific pages on a website, rather than the website as a whole. While it utilizes SEO best practices, search engine positioning involves more specific strategies. The goal is to optimize on-page content using highly specific keywords to make each page appear higher in search rankings. SEO, on the other hand, tends to focus more on improving the ranking of a website as a whole.
Why is Search Engine Positioning Important?
Everyone wants to be the top search result on Google. This is because of the effect it can have on a business. According to Search Engine Journal, the first result in a Google search gets clicked 28.5% of the time. The click-through rate gets lower the further down the list the website is. On average, the second result on Google has a click-through rate of 15% and the third has 11%.
Raising a page's rank in the search results raises the amount of organic traffic to the page. If the page uses well-chosen, highly-searched keywords, it could see a significant boost in traffic from Google, Yahoo, Bing, and other popular search engines.
One of the biggest benefits of getting more traffic is getting more opportunities for sales or leads. With a higher page rank, the page can also start to outshine the competition. This gives your page the opportunity to convince visitors to make a purchase, use your services, or provide you with information before they even see your competition, giving you a huge advantage. This is crucial in niche markets with highly-targeted audiences.
Focusing on individual page ranks can also help make your website as a whole seem more authoritative. For example, if someone searches for your brand's About Us page and they have to scroll to find it in the search results, they could click on someone else's site.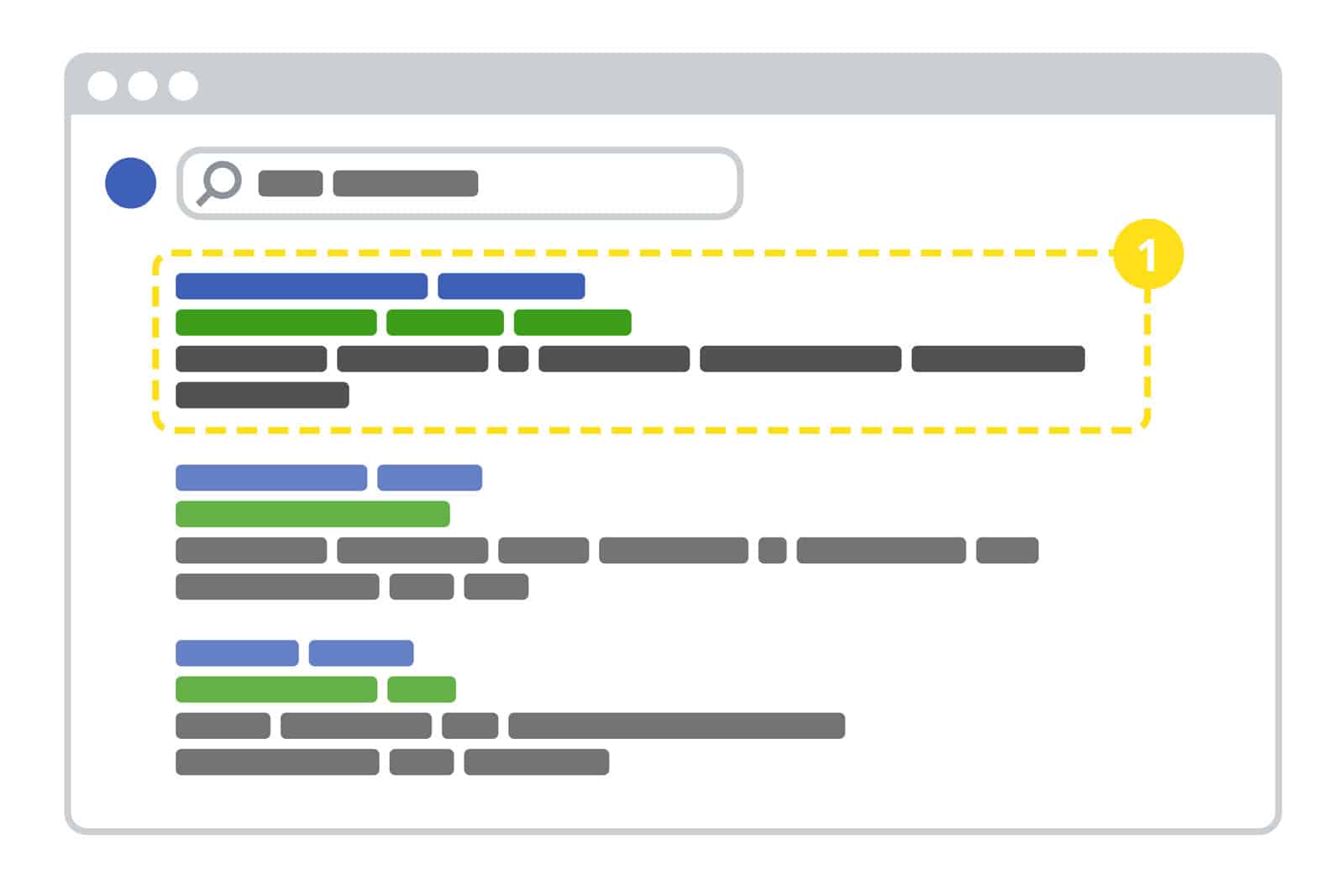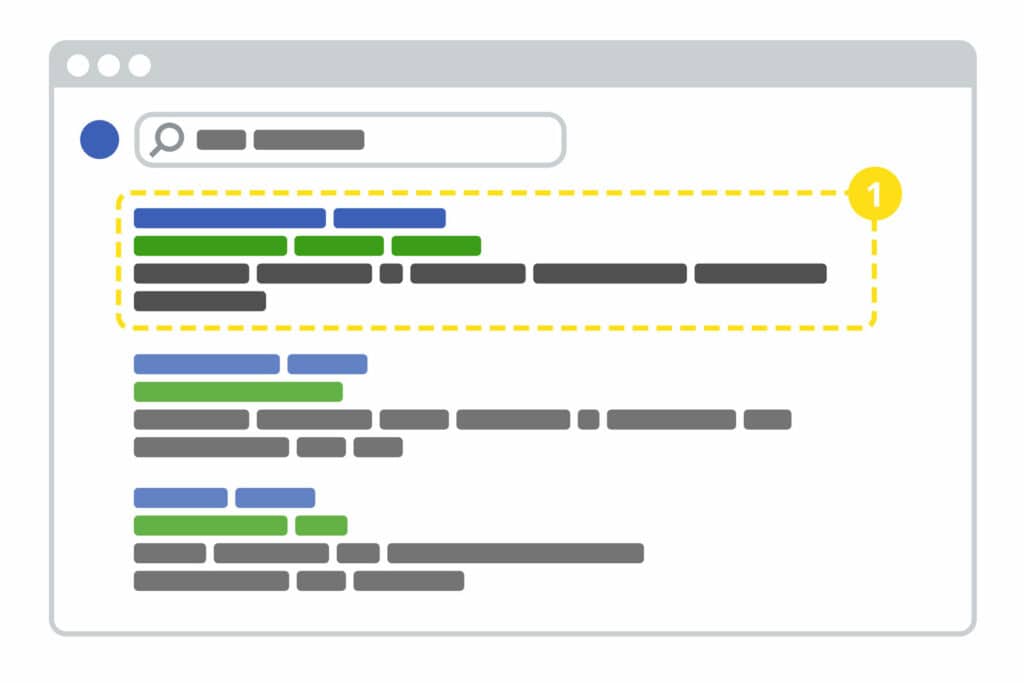 Search Engine Positioning Best Practices
Search engine positioning and optimization for pages is highly technical, but easy to learn and implement. To improve the position of each page individually, you will need to understand how search engines gather information. Whenever a search is made, web crawlers quickly scan websites to pull relevant results for users.
When choosing which pages to display in which order, there are several factors that are considered. The first is relevance, which includes keyword usage, related keywords on the page, backlinks from other sources, keywords in the meta data of the page, location, and other technical aspects. To ensure the best experience for their users, search engines like Google also consider content quality, the authority of the website, and the overall user experience when displaying results.
Luckily, there are several strategies you can implement to make it easier for web crawlers to use the information on each page.
Organize Your Content
Start by making it easy to find information on your website. At first, you will want to focus on the end user, rather than the search engine. You should develop an engaging landing page, but you should also make it easy to find information about each of the services you offer. A typical website will have an About Us page, a Frequently Asked Questions page, and a Services page in addition to the landing page.
Both end users and web crawlers like straightforward content. You don't want the content on each page to be too short or too long. Some suggested page lengths are 500 words for the landing page, 250 for About Us, 500 for Services, and 1000 for a FAQ page. Once the pages are written, identify the keywords you are targeting and sprinkle them in naturally.
Next, if you have a large website, build a sitemap to show how each page is related. This will make it easier for web crawlers to find and index your content. Google has an in-depth guide to making and submitting an XML sitemap to their search engine.
Utilize Keywords
In-depth keyword research is critical for search engine positioning and optimization. Before you begin, you should understand the keywords users are currently finding your page with. In your website's performance section, you should see a list of keywords people have used. The position in the search results should be displayed as well.
You won't always find the exact phrase you are targeting in this list, but if none of the keywords match the content on your pages, you may need to rewrite your content a bit. The keyword density on each page should be around 2%. This means using the exact phrase you are targeting once or twice every one hundred words. Using your main keywords as headers in your content can also be beneficial.
Remember, the content should still make sense to the human reader. Never "keyword stuff" your content to the point where it only makes sense to a web crawler.
If you are already ranking for some of your desired keywords, scroll through your list of queries until you find keywords that are ranked 8 or higher. This will help you to identify the pages you need to work on. Sometimes, simply updating your content or revising you keywords slightly is all you need to improve the ranking for a page.
Always Use Meta Data and Alt Text
Get in the habit of utilizing the title, meta description, and tags of every new page you add to your website. These areas should be very keyword rich and entice users to visit your page. Your meta title will likely differ from the title of your content. If you already built your website, you should go back and ensure each page has well-written keyword-focused metadata.
In addition to writing engaging metadata, you also need to utilize alt text for every image and video on your website. Always use a strong keyword for your page's featured image. Other elements should use keywords in their alt text if applicable. Remember to make sure the text accurately describes the image or video and is short and precise.
Internal Linking Strategies
While sitemaps help guide web crawlers through your content, you need internal links to help users navigate through your website. This doesn't just help to keep people on your website for longer periods of time, it helps to build your page's authority.
Refer people to other pages on your website in areas where it makes sense to do so using strong, highly-targeted keywords. These keywords will help crawlers to associate the link's content with the keyword you chose.
Be careful not to add too many links on each page. In addition to your site's navigation or menu links, a good number for a typical blog post is three or four.
Understand Core Web Vitals
Core Web Vitals is a useful tool that can help you see how each of your pages performs. Your Core Vitals Report will detail issues affecting performance, giving you a good idea of what you need to work on. The information used in the report is gathered from real users browsing with Google Chrome, so it is a good indicator of how people are viewing your site. Address all the issues in the report to optimize your on-page performance and enhance the user experience for your visitors.
How to Find a Google Search Position
After utilizing the strategies above, you will want to check your search position on a regular basis. Google and other search engines take several factors into account when ranking websites. This means that your ranking could fall at any time. Use Google Search Console to view your ranking. Website developers and digital marketers can also sign up for email alerts to let them know when issues occur that could affect your website's ranking.
Google also offers extensive training on how to use their search engine tools. If you need additional help navigating the Google Search Console or reading performance reports, watch Google's Search Console Training on YouTube.
If you are still struggling with search engine positioning, you may need to utilize other SEO strategies. Some examples of SEO strategies that work well after your pages have been optimized include creating backlinks using guest blog posts or social media and adding additional pages with new content to your website. Try experimenting with different strategies until you find what works best for your website.
FAQ
What is Search Engine Positioning?