Examining multiple techniques that can help you to find a client's email address
When collecting email addresses to send sales emails or inquire for backlink outreach, you could utilize software like https://hunter.io/. Hunter.io automatically finds email addresses in seconds, which is great, but the costs could begin to add up; in this instance, you could take the free approach by evaluating social media profiles, client's websites, old comments on blogs, and newsletters to find email addresses.
Why choose Email Software?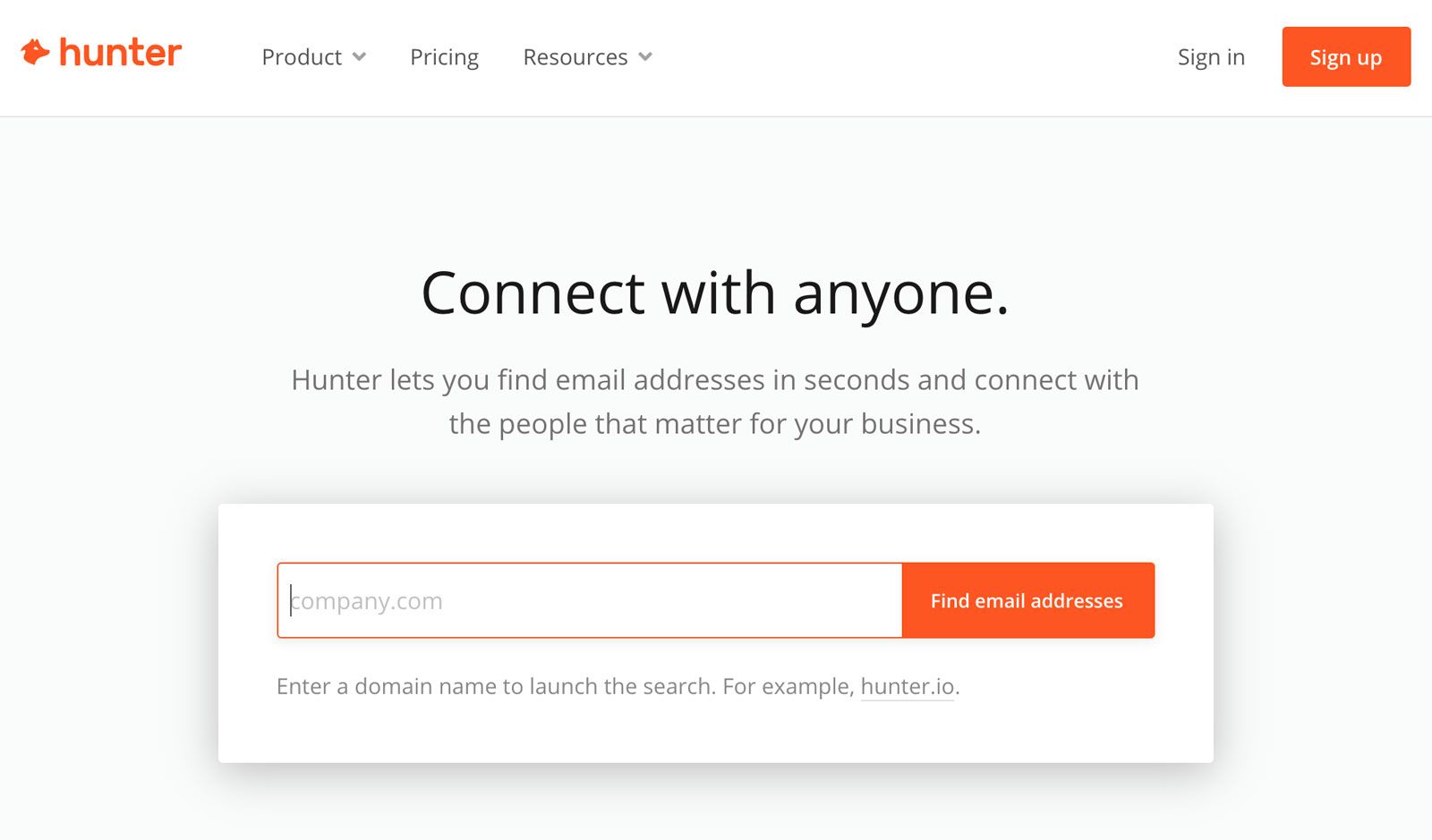 During the last decade, many marketers have utilized email address lookup tools that can quickly scrape a large number of pages to find someone's email address. These paid tools can also find:
The client's phone number.
The customer's name.
The email address of the buyer.
The job title.
These customer contact tools might be a valuable investment if you do not have any technical skills, short on time and resources, and have a budget allocated for these services.
Once the automated tool finds the data, it can be merged with your CRM (customer relationship management tool). Knowing more about your customer when contacting them has shown to increase conversions by 57 percent.
The best way to find someone's email address – When Email Software isn't right for you!
Not everyone has a budget or can afford pricey email services; other times, it's just a one-off search, and you are not looking to sign up for a dedicated service provider. Either way, here are a few tips on how to locate a person's email address:
Please let me know what works best for you or anything I've missed.
FAQ
How to find someone's email address?