Generating leads is a crucial step in any digital marketing strategy. You've put enormous effort into designing your website, showcasing your product or service, and creating helpful content. Now, you need prospective customers to view and interact with your site.
Lead generation is the process of identifying potential customers and generating interest in your brand. Ultimately, the goal of lead gen is to convert interested viewers into customers. With a robust lead generation strategy, you can maximize your inbound marketing dollars and ensure that as many people see your content as possible.
However, lead generation is not only about the quantity of leads. The quality of your potential leads is even more important than the number of leads you create. Some people are far more likely to become customers than others, and a successful lead generation campaign will target an audience of viewers who are highly likely to convert visitors.
There are many lead generation strategies you can employ to bring more eyes to your website. Here are seven steps to take to generate more converting leads:
Identify your goals.
No marketing campaign should begin without clear, specific goals in mind. By identifying what exactly you plan to accomplish with your lead generation website, you keep your campaign focused and on track from beginning to end.
You could start by stating the number of new leads you hope to generate by a specific date. Then, specify what type of leads you plan to target. What will be your lead nurturing strategy? For example, your goal may be for 50 people to sign up for your email marketing list or for each blog article to be shared five times on average. Consider what type of interaction will most likely lead to conversions for your business. Some brands focus on social media shares, and others focus on growing their mailing list. By identifying a few specific areas to target, you'll see the remaining pieces of your lead generation strategy start to fall into place.
Improve your site's user experience.
When website visitors have an easy and enjoyable time on your website, they'll be more likely to stick around. Confusing, slow-loading, or clunky websites are frustrating for users, so they may click away before interacting with any of your content. Before you find opportunities to bring new visitors to your website, you should ensure that the site is in excellent condition by fixing any pain points.
Increasing your page speed is one of the best things you can do to improve your site's user experience and functionality. The faster the page loads, the more likely visitors will be to stay. To optimize your page speed, compress your images into smaller file sizes, and don't be afraid of having blank space on the page.
Your website should be optimized for mobile devices, too. Mobile browsing is quickly overtaking desktop browsing, so using responsive website design is an excellent way to ensure your site is accessible for more people. With responsive design, your site layout adjusts to fit any screen size, so visitors can easily navigate the page regardless of the device they're using.
Optimize your content for search engines.
SEO, or search engine optimization, is one of the best lead generation tools. When users are searching for words or phrases relevant to your business, you know they're interested in what you have to offer. By optimizing your content marketing approach to appeal to Google's search engine algorithm, you help people looking for your product or service find your site.
The internet is flooded with content that targets broad and generic keywords. Because there's so much competition, it's far easier to target precise phrases related to your business. Not only does this reduce the number of sites you're competing against, but it also ensures that you're targeting people who are searching for precisely what you're offering. Select a handful of key phrases you want to rank for and incorporate these phrases naturally throughout your website. Use them in titles, headers, image tags, and throughout the body of your content. Since people land directly from Search Engine Result Pages (SERPs) to your page, treat every page as its landing page.
Generating backlinks to your site is another essential factor in your SEO strategy. When other websites link back to your page, Google views your site as having greater authority, and you'll be more likely to appear on the first page of results. If your business has a physical location, you could generate backlinks by listing your site in online directories for your region. You could also get backlinks by offering to write a guest blog on another website.
Use social media.
There are a variety of ways you can use social media to generate leads for your website. Your brand should have a presence on all major social media platforms, and you should always share your blog posts or other content with your social media accounts. Sometimes, businesses generate leads simply by receiving shares on social media. If you publish a particularly interesting or informative piece of content circulating the web, you could see a significant uptick in site visits.
Paid ads are the best way to generate high-quality leads on social networks, though. Facebook is a perfect platform for paid ads as the site has such a large user base. However, you could run an ad campaign on whichever platform your target demographic is most widely used. Although ads can be expensive, sites like Facebook will deliver your company's advertisements to users whose data suggests they'd be interested in your brand. This helps you maximize your advertising budget by focusing on the populations most likely to become customers.
Make contact accessible.
A successful lead generation website makes it as easy as possible for visitors to contact the business. Whether the user wants to join your email list or has a question about a product or service, they're taking a big step toward becoming a customer by reaching out to you.
Every page on your website should have a "Contact Us" button that's easy to see and brings the user directly to a contact form. Additionally, your brand's name, address, phone number (NAP), or other contact information should be listed at the bottom of each page.
Consider every stage of the buyer's journey.
The buyer's journey includes several steps. First, the potential customer recognizes that they have a need or a problem. Then, they consider products or services that may provide a solution. After consideration, they look for specific companies that offer these solutions, narrowing down their choices until they settle on a final option.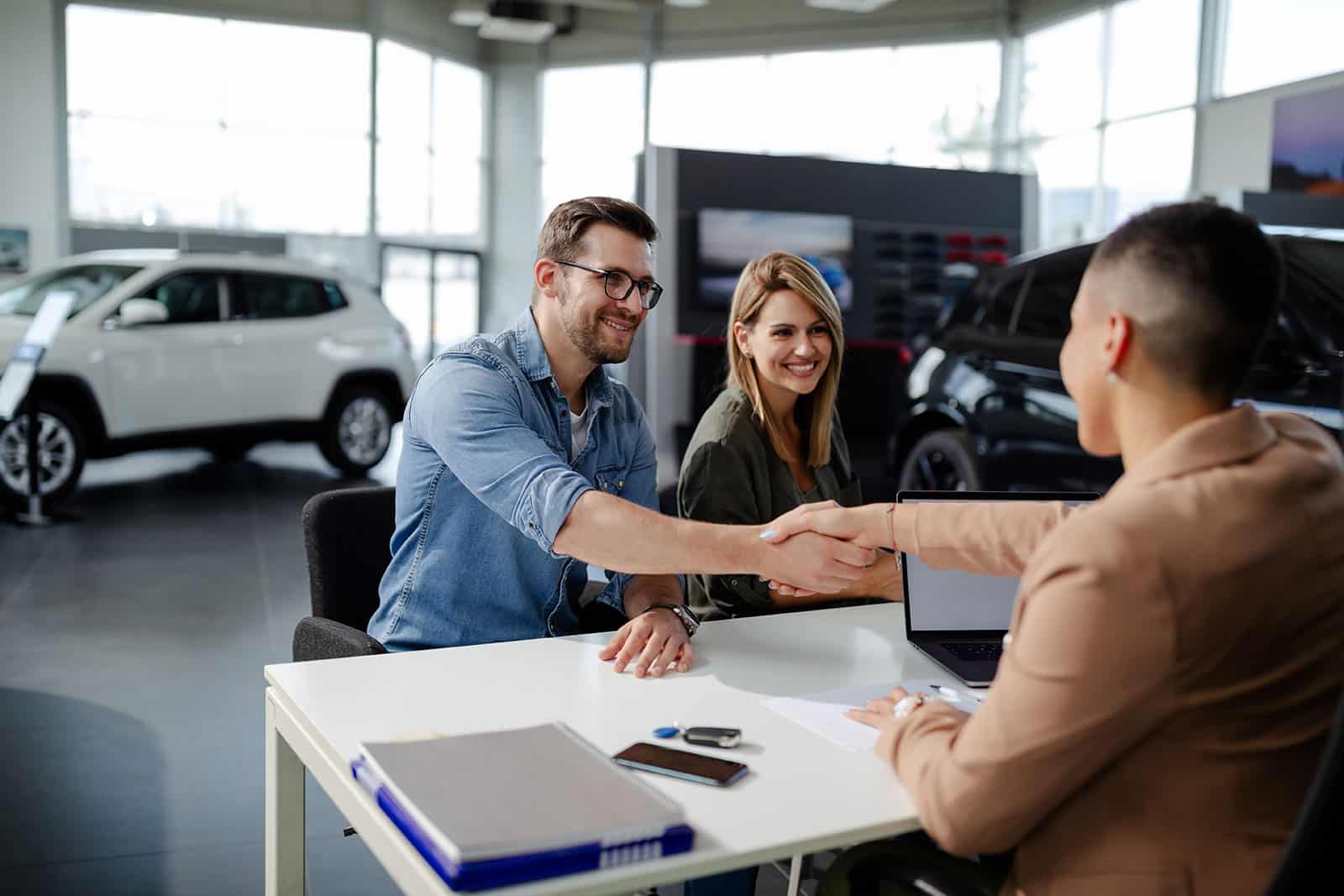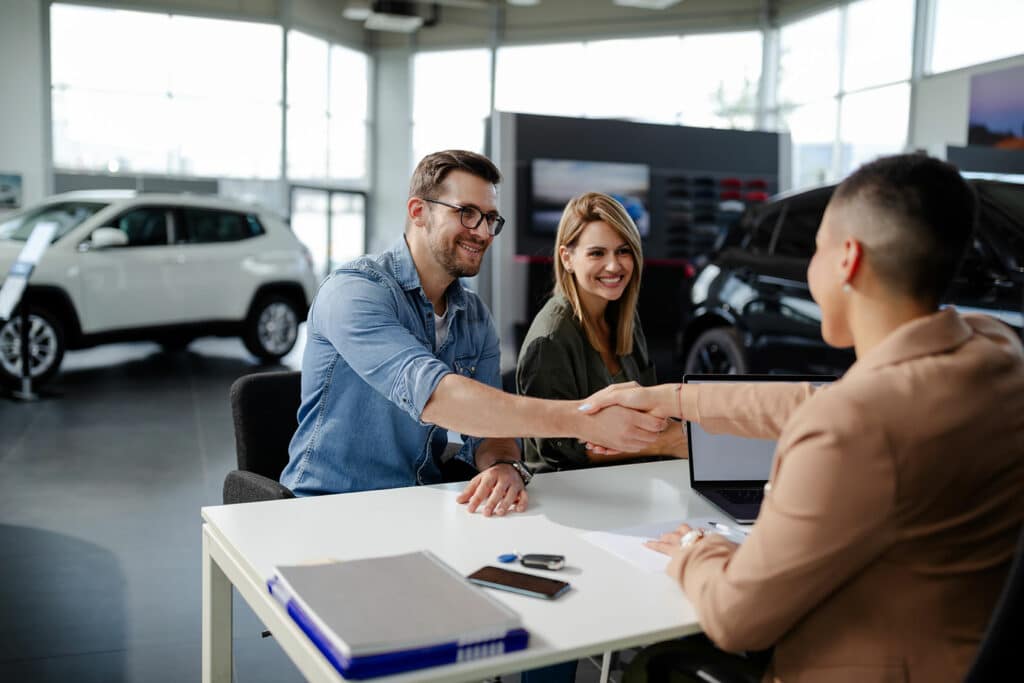 Your website should provide opportunities for visitors to engage regardless of what step they're on. For example, visitors who aren't yet ready to make a purchase could fill out a questionnaire on your site, providing them with helpful information about what they need. Shoppers closer to becoming customers could sign up for your mailing list to get a discount or receive updates on sales or promotions. By connecting with visitors at every stage of the buyer's journey (sales funnel), you generate qualified leads who are very likely to choose your brand when they're ready.
Be strategic with CTAs.
A CTA, or a call to action, is a statement that somehow encourages the site visitor to engage with the business. Your CTA could ask the user to contact you for a free consultation, or it could prompt them to sign up for your email list. Any visitor's action to engage with your site or content can bring them closer to a conversion, and CTAs remind your potential customers to take these steps.
You can improve your site's online leads by being thoughtful, creative, and strategic with your calls to action. Many websites have a broad CTA on every web page that states, "Contact us." However, if you can be more specific in your CTA, the statement will be much more eye-catching and compelling for your visitors. Why do you want the users to reach out to you? What do you want them to do? Try to write brief but specific CTAs that inform your visitors of what they'll gain by taking action.
An important part often overlooked is tracking the sales team's follow-up with a potential customer using Google Analytics and a CRM. This is where you can track the quality of leads coming in and how effective the closing leads strategy is; most business owners believe they have the best salespeople in the world until they start tracking interactions.
Lead generation brings more people to your website and increases engagement with your content. By including lead generation techniques in your overall online marketing strategy, you can ensure that interested viewers will discover and remember your brand. Start with specific, measurable goals, and outline what needs to be done to achieve those milestones. Track and assess your success over time, and adjust your strategy based on what works and what doesn't. As you gain qualified leads, you'll see your engagement and conversion rates increase, and your target audience will continue to expand.
FAQ