For better growth of a rehab facility, you will need to incorporate and focus more on digital marketing. A digital marketing campaign is among the key things you need to invest in to get new clients and brand your facility. There are different marketing ideas that you can always consider for your rehab, and you can always prioritize developing an online marketing strategy. Below is a list of the best marketing ideas you can use in your rehab facility for better results. They include:
1. Taking control of the rehab facility's reviews
One of the best marketing methods is managing your facility's reviews. In most cases, anyone who comes by your facility will likely leave either a positive or a negative review, depending on what they receive. They do this depending on their experience. So, you need to review these reviews more often. You should always be aware that there will be negative reviews since nothing is perfect. You should accept the negative reviews and find the best way out of such scenarios. Here, you need to handle the negative reviews positively to solve any problems that arise from them. Sometimes you expect to see some reviews; therefore, you should pay more attention to this. Ideally, people will leave reviews on different sites such as social media platforms, Google, industry-related websites, and many more.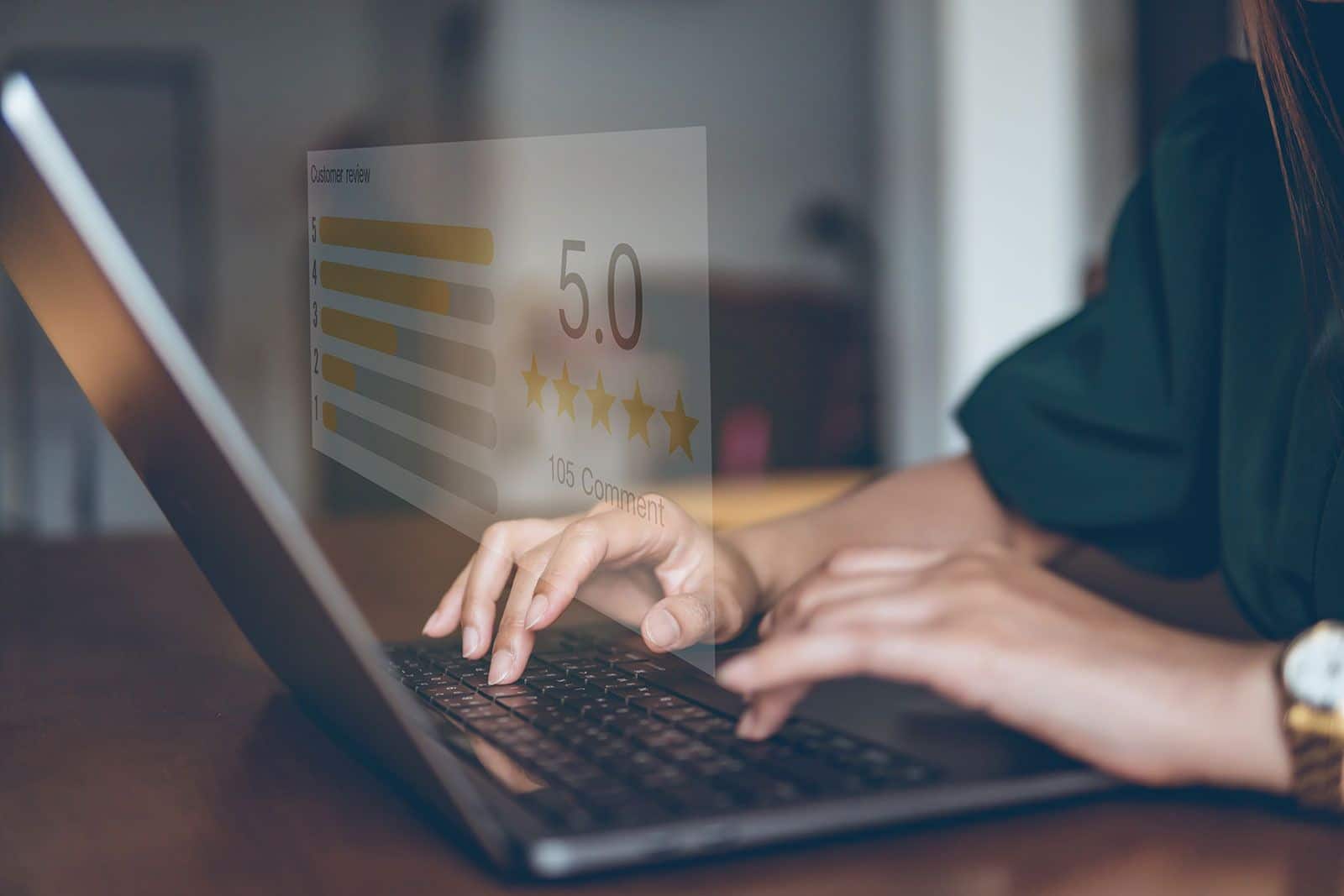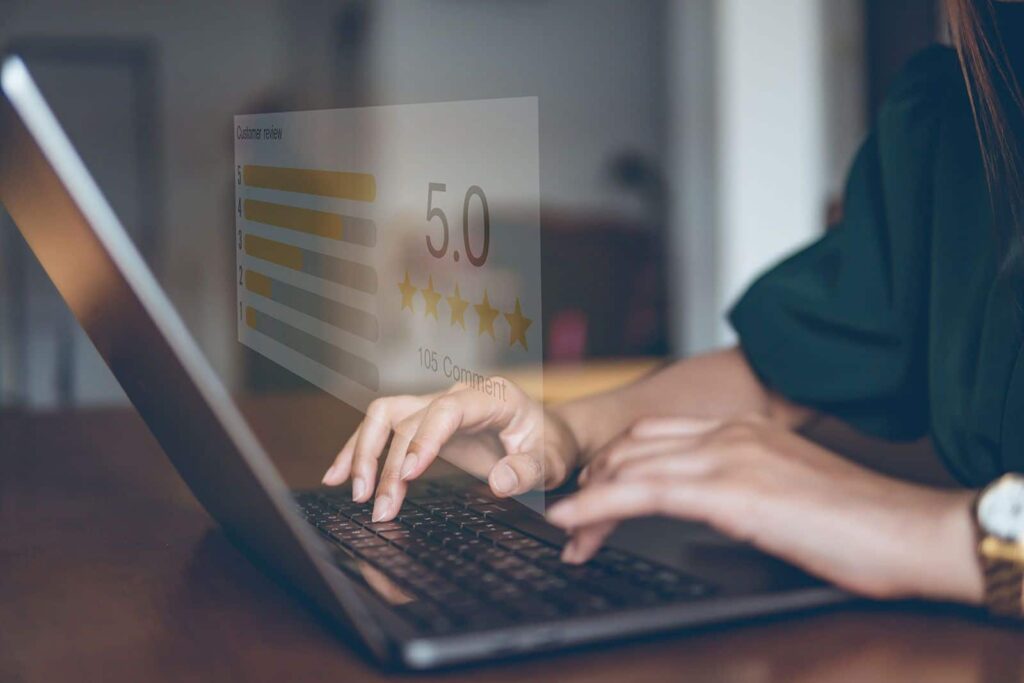 You should regularly monitor these reviews to know what people say about your facility. With this, you will know where you need to improve. Whenever you see positive reviews, you should take your time to appreciate the reviewers for their comments. It would help if you also concentrated on solving the issues and addressing the concerns of negative reviews. When your clients see that you are addressing their issues, they will trust you since you are trying to solve the problem and can always approach you in the future. This action builds trust between you and your clients, and they will always choose your rehab center since they feel comfortable and confident. Therefore, you need better management of your reviews to develop a marketing idea for your facility. With this, you can create a good reputation for your facility and attract more clients.
2. Claiming your Google Business Profile
Each time a person performs a local search, Google gives them a box with different local businesses within their location and search query. This is called the local 3-pack. Getting your listing in this box would be wise because it is instrumental in creating and driving traffic to your rehab. Therefore, this requires you to claim the Google Business Profile listing as one of the marketing ideas. Your listing is one of the most important ways of creating more traffic to your facility. This is one opportunity you would never want to miss in your center. When you claim it, you need to go ahead and fill in the information required. This includes location, information, operating hours, and more.
You should ensure that all the information you fill in is accurate and up to date. This will help your clients to know you more and get a hint of who you are. This valuable information should never be inaccurate or misleading since it will make your clients mistrust your facility. Therefore, it will be harder to attract your audience. Moreover, you can try adding some pictures to the listing. This will make it easier for your audience to know about your facility. Such kind of visuals helps to attract more people to your rehab center because they already have a preview of your facility. Also, a Google Business Profile listing helps you manage and respond to reviews. So, you can efficiently market your rehab ideas by simply claiming your Google Business Profile listing since it is an excellent way of attracting more clients to your facility.
3. Implementing an SEO strategy
One of the best marketing ideas for your rehab facility is to concentrate on Search Engine Optimization (SEO). This helps in the ranking of your website with search engines using optimizations. This method is an excellent way of ensuring that your facility appears first on the search list. With this, clients can easily access your website and then your facility. The clients would access your website before the competing ones. You will increase traffic to your website because you appear higher on the search results. Before starting up with SEO, the main thing to consider is keywords. The keywords are very important because they will help your website appear whenever clients do their searches. Therefore, for your website to appear in the search results, you require relevant keywords. You can use keyword research to develop the right keywords depending on the campaigns you need to conduct.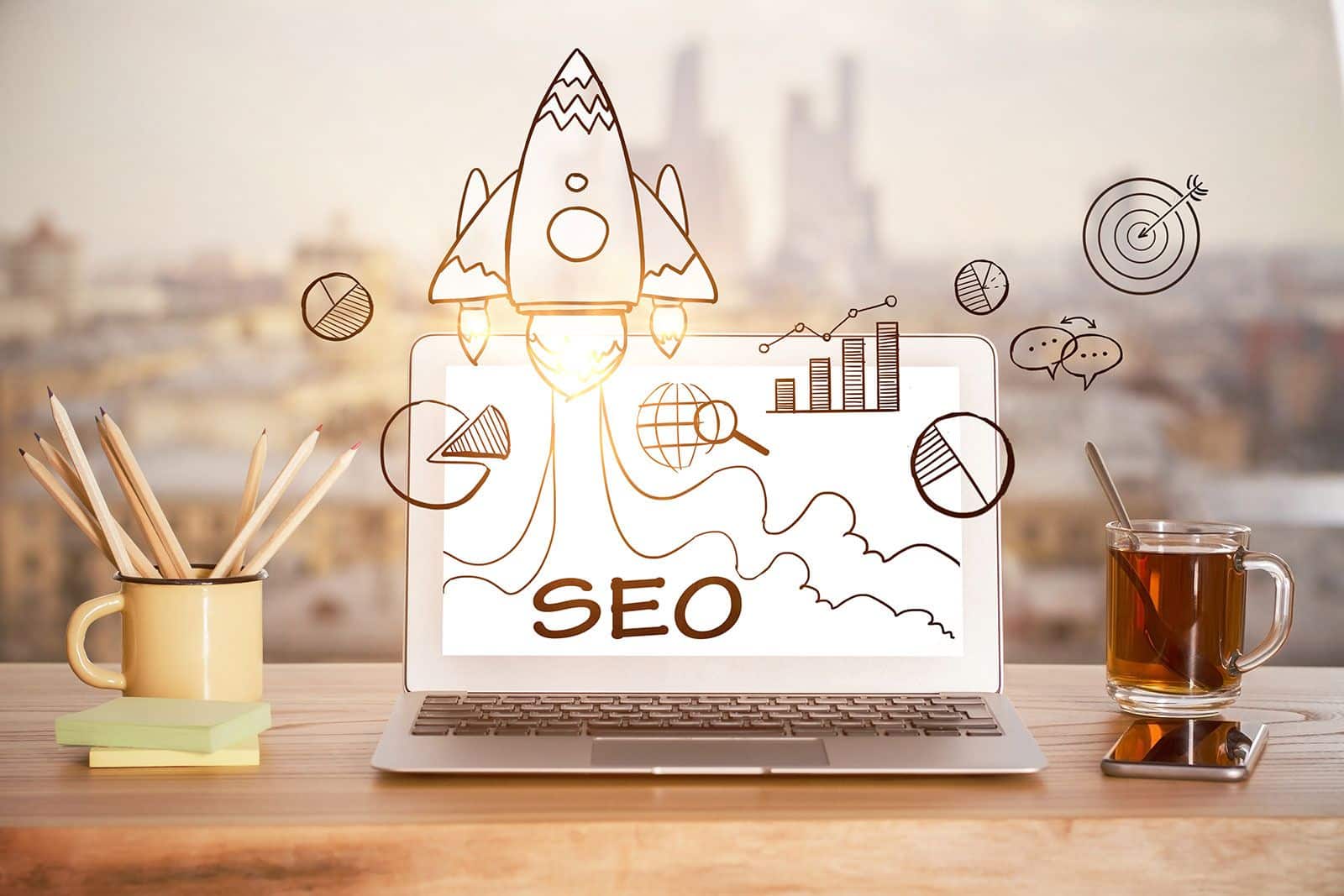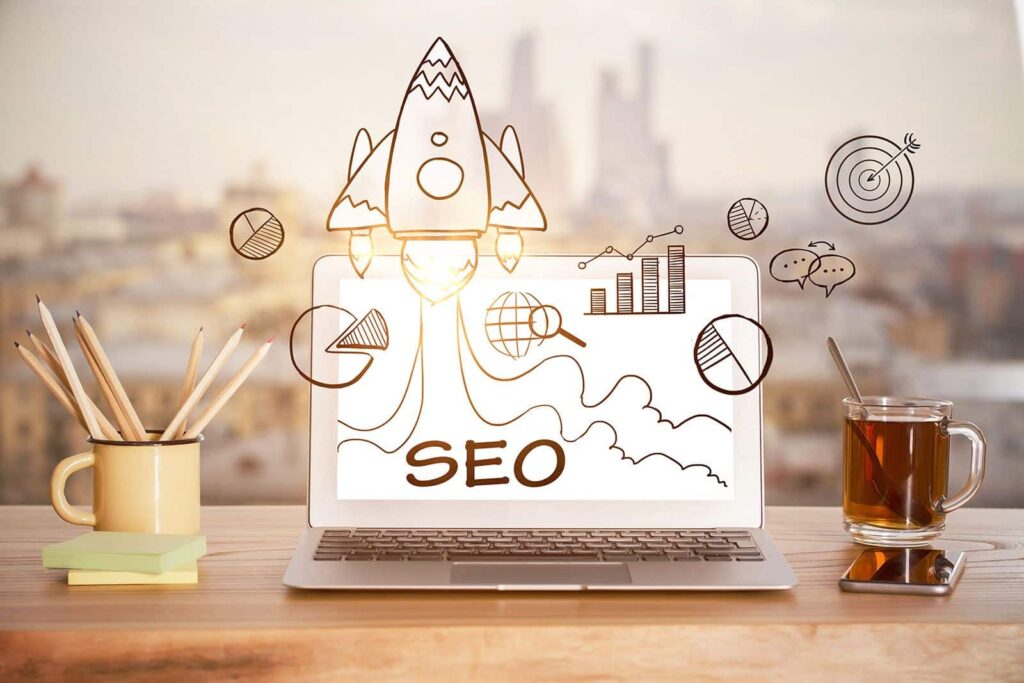 This will help you develop a list of keywords suitable for your rehab facility. It is ideal to consider long-tail keywords when considering different keyword options. The keywords should contain at least three and more than 4 words, for example, rehab centers in PA. The long-tail keywords are very specific and display the user's search intent, thereby quickly driving more leads to your website pages. On the other hand, it will increase traffic to your rehab website and attract more clients to your facility. So, after coming up with your keywords, you will need to integrate them into the relevant pages. Also, you need to use these keywords often; however, you should avoid overusing them. Too many keywords lead to keyword stuffing, negatively impacting your target audience.
Not only do you need to select your keywords, but you also try doing some optimizations of your rehab's website. These optimizations include developing a user-friendly design, increasing page speed, developing a mobile-friendly website, and many other factors that will help improve your facility's website. Therefore, if you are looking for better marketing ideas, it is wise to consider SEO since it helps drive more clients to your rehab center.
4. Investing more in your website design to outdo your competitors
To be successful in digital marketing, you should pay more attention to your website. Each time you need to run a campaign, your main aim is to get users to your website. Therefore, this requires you to have a positive impression so your clients will always get engaged on the site. When clients visit your facility, you want them to feel good and always consider visiting you when the need arises. This applies to your website as well. The website should always welcome clients and anyone interested in rehab facilities. You should ensure that your website depicts your facility as you start. You can show this by choosing the correct color. So, you need a color that reflects your firm for your business to thrive. After coming up with a particular color scheme, you can implement it into the web design.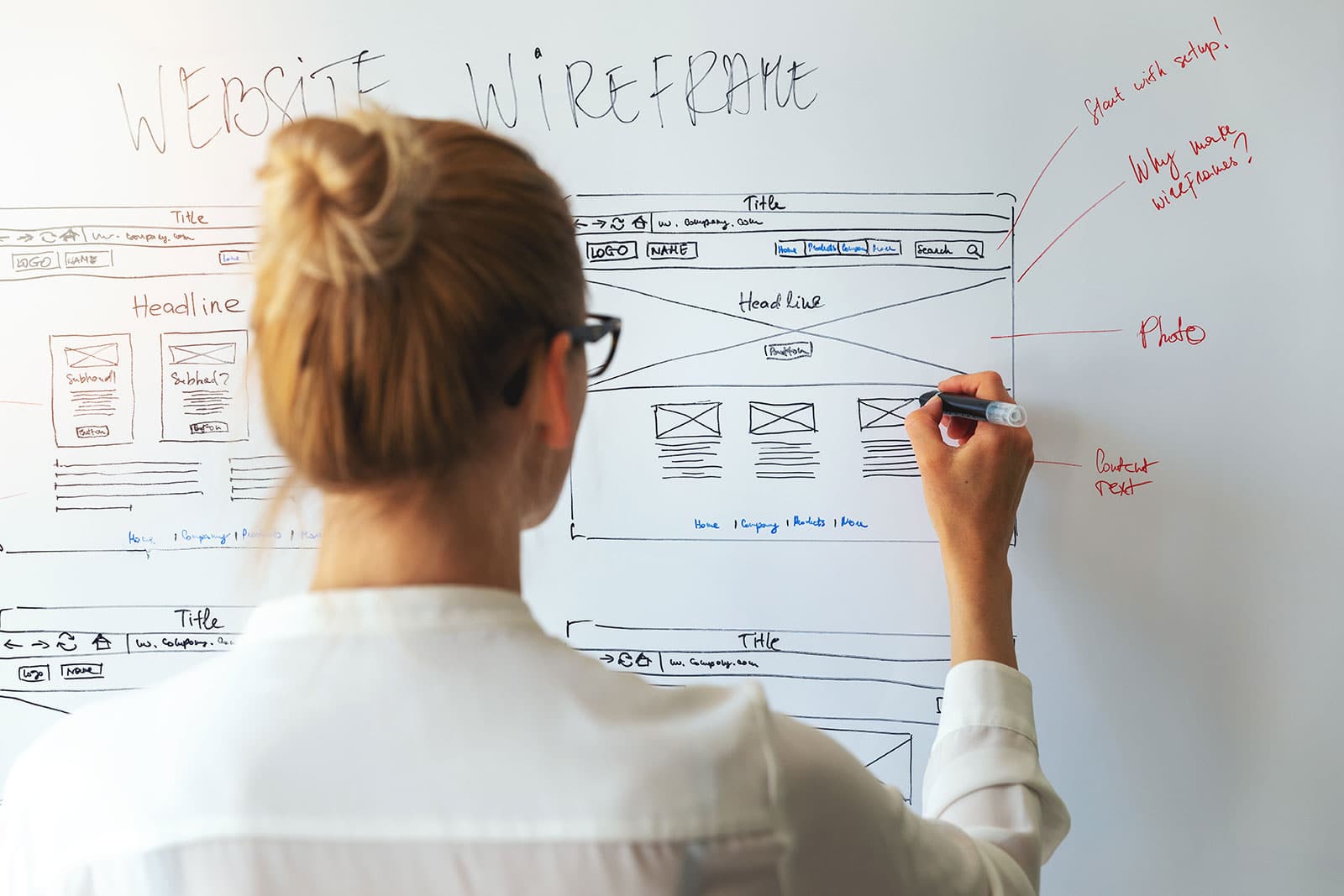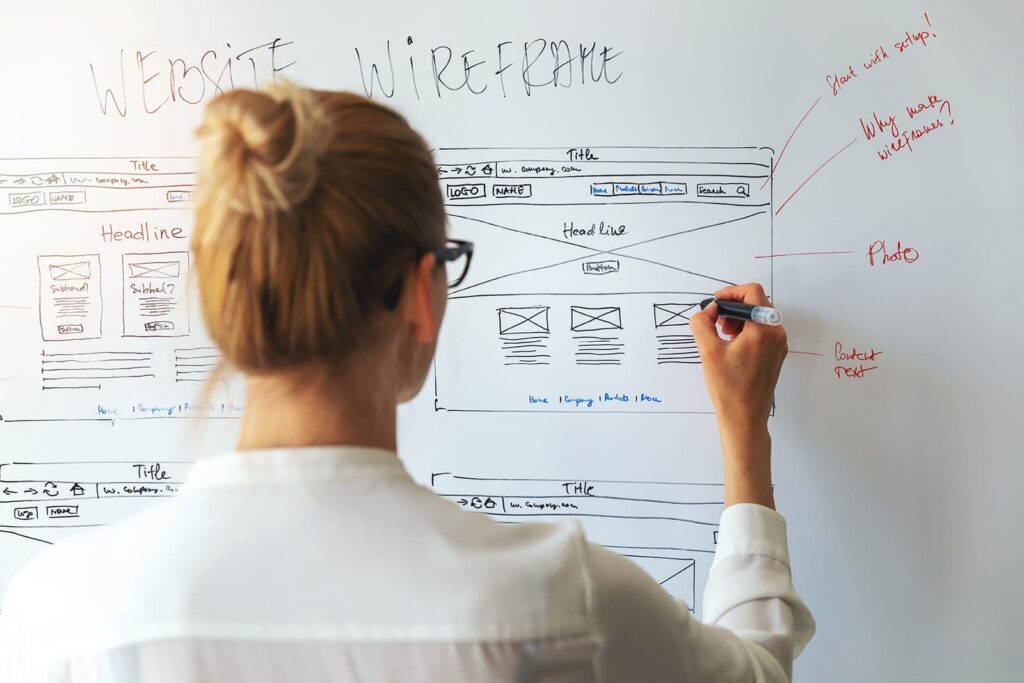 You require up to 4 hours approximately, with one being the primary color, one or two accent colors, and one font color. After establishing the color to use on each element, you can always use it on your website and ensure that you remain consistent since this will help clients be aware of your website. You need to be consistent at all times for a stellar website. You also need to be consistent with font style and many other things. For example, Keeping all headings the same size and style is wise. This also applies to the body text; you should avoid using more than two typefaces. Also, you should use similar colors for the headings, subheadings, and body text but different colors for each element.
Remember that consistency is central because it creates an image for your facility and appeals to the users. You can keep your web design more effective by ensuring that it is simple, professional, modern, and easy for your clients. It is easier for your audience to see your rehab facility with a visually appealing website as a professional. If you keep your website disorganized and outdated, it will be harder for your clients to trust your facility in the first place. Therefore, you need to be more creative on what your website entails to attract more clients to come by your rehab center from time to time. Ideally, an appealing and organized website lets them learn more about your facility while attracting more audiences.
For any business you handle, social media platforms are better for their growth. These platforms allow you to get interact with your audience directly. It allows you to display all the content that could attract the attention of interested users. Before using any social media platform, research and opt for the best platform. You can use Facebook, Instagram, LinkedIn, Twitter, Pinterest, and more. It is suitable to use the platform that most of your audience visits. After selecting which platform to use, you can post the content. Depending on the network, you can choose the type of content you can post.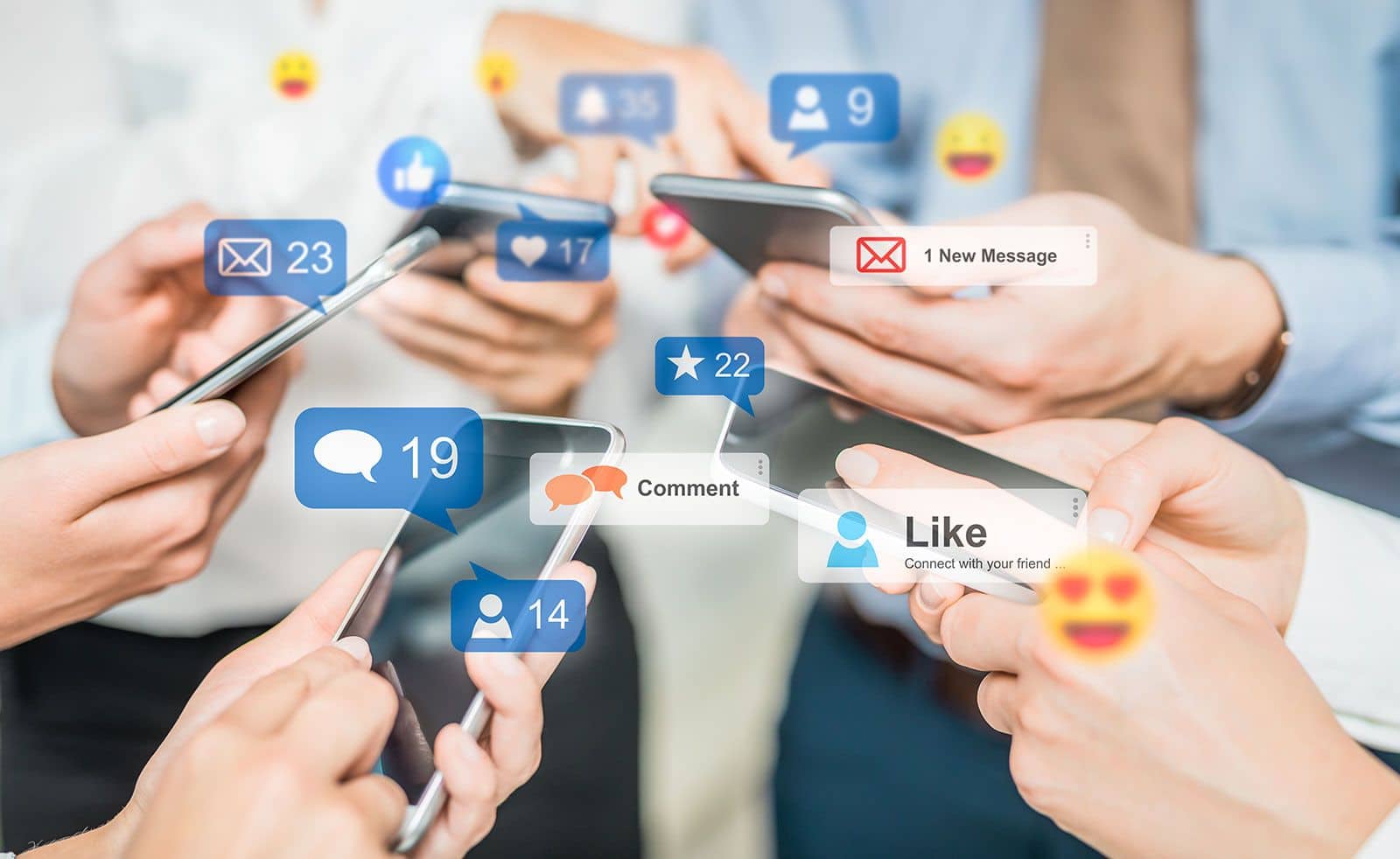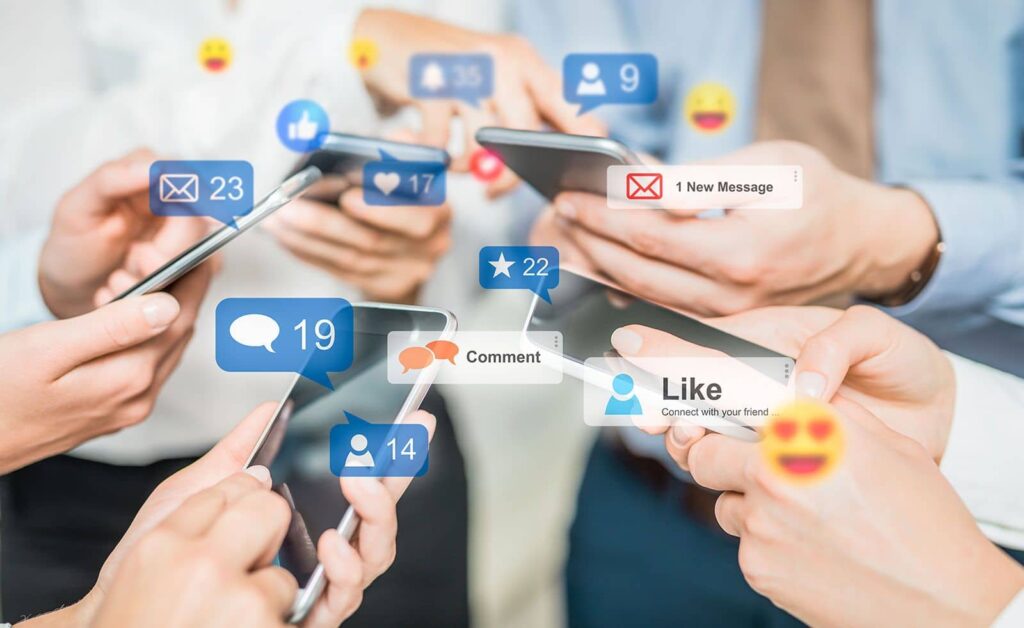 Specific platforms are hyper-specific; therefore, you consider the type of content to post, while others allow you to post links to videos, polls, blogs, and photos. You can easily interact with your audience when you post your content on social media platforms. It makes it more convenient for them to react, comment or review. This means that you can engage easily with your target customers. This helps to develop a good connection with your audience. They can follow you and get answers to their questions at any time. It provides a very convenient way to reach out to you whenever they need something and know more about your rehab center. Therefore, you can use social media marketing to reach out to interested parties and bring more people to your facility.
6. Building a positive brand image through email marketing
When you are done treating your client's addiction, it should not mean that this stops when they leave your facility. This process should always continue even when they recover better in their homes. You can use email marketing to contact your clients once they leave the rehab center. You can easily do this by encouraging them and giving them advice by utilizing emails. This helps you connect with your former clients and build a positive image for your rehab center. In this way, you use a word of mouth marketing to improve your business. Mostly, you will try getting other people's experience before they can approach you.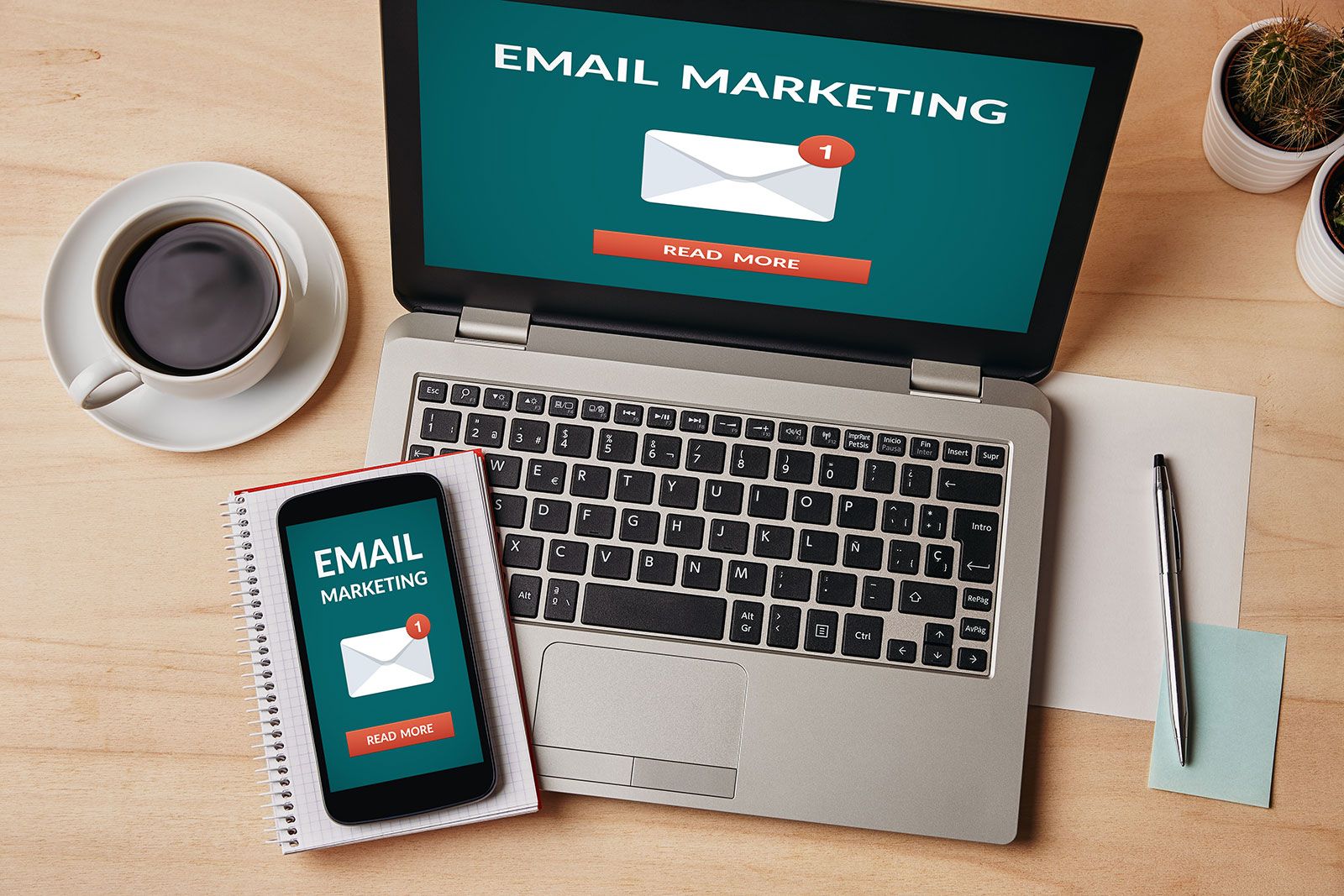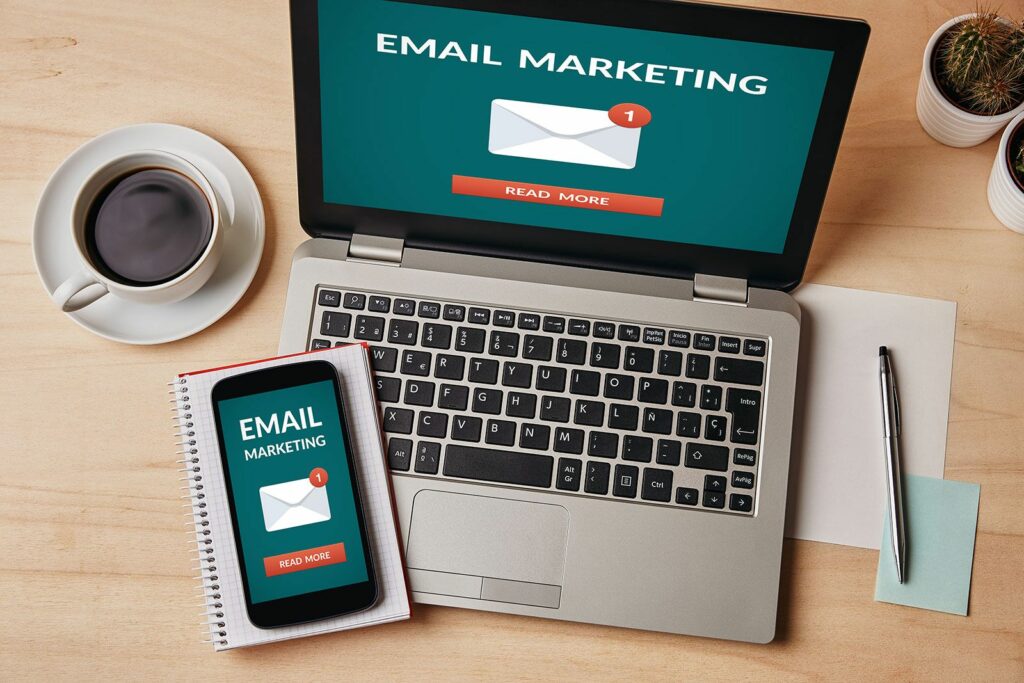 Therefore, with a good experience, a client will directly recommend you to others. Whatever they tell others about your business communicates the goodness of your facility, just like reviews. Getting in touch with your former clients helps them get through the process easier while improving the image of your business. This makes them more confident in your facility, and they always recommend a rehab center. Therefore, you can use email marketing to build the image of your rehab and enhance the relationship between you and your clients as they recover. Here, you attract more new clients while maintaining a good relationship with the past ones.
7. Coming up with informative and quality content
Content marketing is an excellent way of marketing your rehab centers. It offers you a better way to share relevant and valuable information with your audience. Before starting, you must research the topics well and choose them wisely. Keyword research makes it more convenient to develop the best topics for your rehab center. It enables you to develop relevant content that best suits your audience. To attract more audiences to your rehab center, you should ensure complete coverage of industry-specific topics. After choosing the topics, you can proceed to select the appropriate format. You can deliver your content in different ways, such as ebooks, videos, blogs, and infographics. Ideally, you can opt for different formats for your content to remain appealing and exciting for the audience.
When you are done creating the content, you can share it with the audience. Each time someone looks for a rehab center, they would easily trust yours since it contains sufficient content. So whenever you offer your audience informative and trustworthy information, you build confidence in them, and they always choose your rehab center. Therefore, content marketing is more about presenting helpful information about the facility to your audience. With this, you will attract more clients to your facility and recommend you to other clients.
8. Analyzing how your campaigns are performing
You always keep track of your operations to keep your business more successful. This also applies to digital marketing because tracking your records is the way to go. This makes you aware of how your campaigns succeed in your business compared to your competitors. A good marketing idea for a rehab facility is always to analyze the performance of campaigns to check your success in winning more clients into your facility.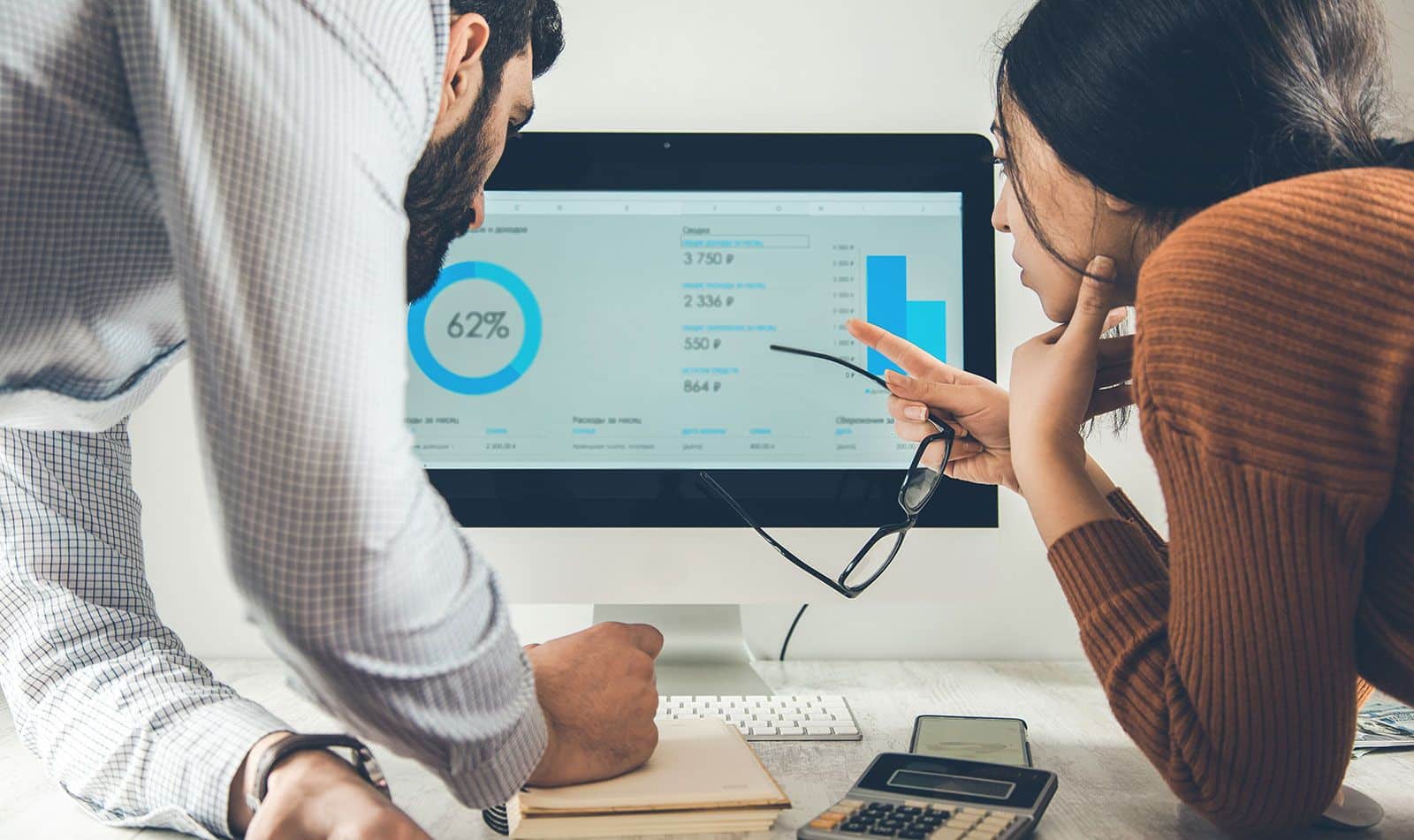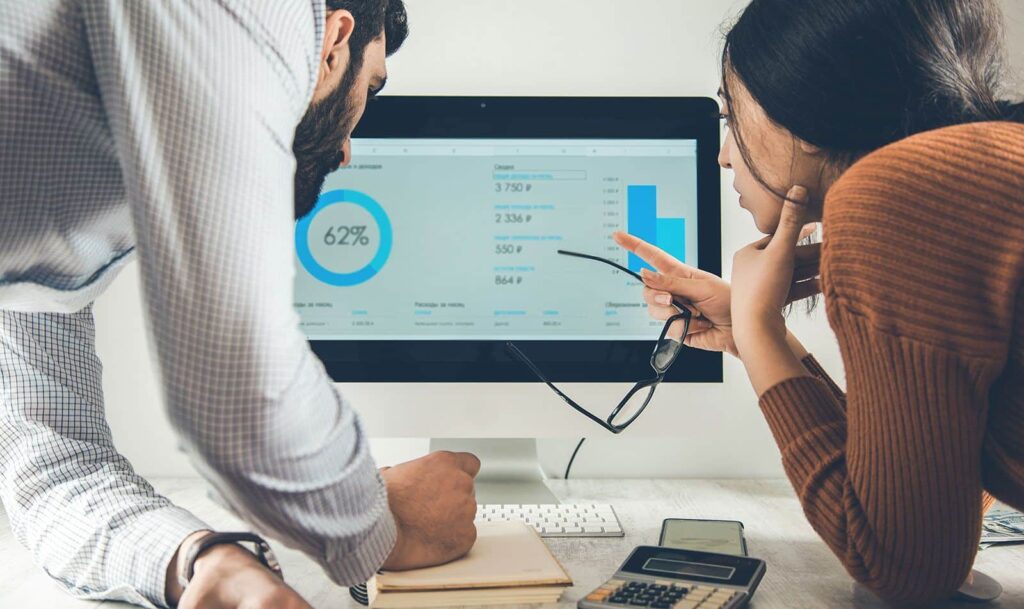 Different strategies have different data that makes it more convenient for you to check the successes of your campaigns. You can use a variety of metrics to monitor these campaigns. This includes conversions, impressions, dwell time, clicks, etc. The metrics you will use depend on the goals you want to achieve and the campaign type. When you analyze the performance of your campaigns, you will be aware of what suits or does not suit your rehab center. You get better information about the performance of your campaigns and make any changes if the need arises. With this, you can develop successful campaigns for your facility.
9. Engaging the audience through video marketing
You can market your rehab center better to potential customers by using video marketing. In this way, you make your audience know your facility more. The videos can cover several aspects of your rehab facility, such as providing the audience with information about your facility, discussing vital topics, and many more. The audience can watch videos and get more critical information about your business.
For any complex topic, as a clinic, you can try out some videos to explain them and make your audience understand them. These videos' visual content keeps the audience engaged with your page as they learn more about your rehab center. Video marketing is one way of engaging your audience and keeping them learning more about all that you can offer them. This will help your clinic grow since you will receive more clients at the end of the day.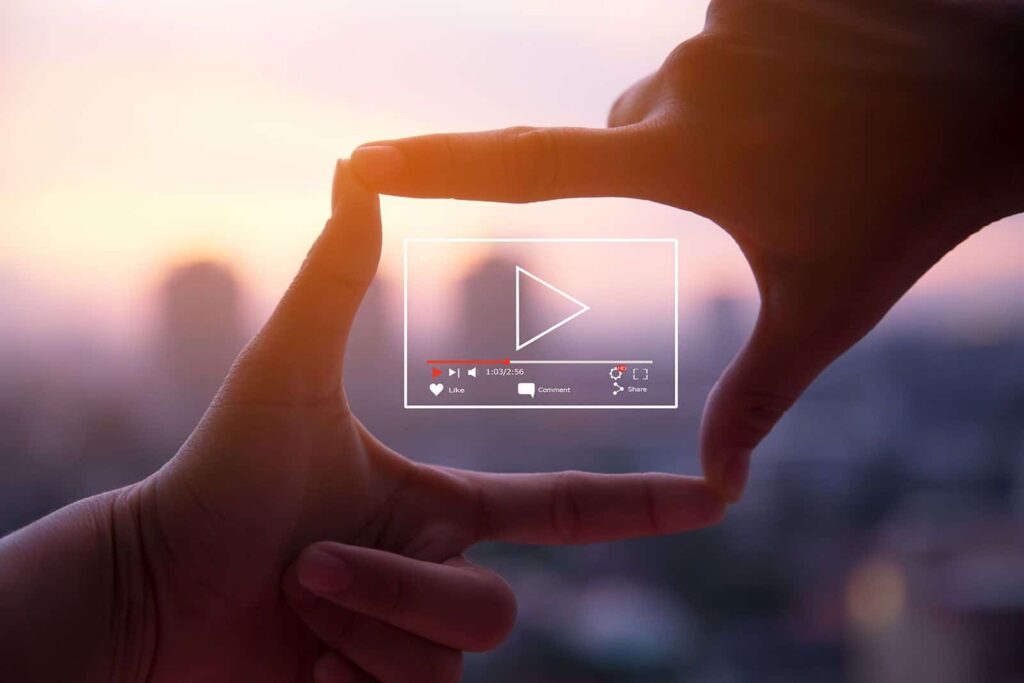 10. Hire the best staff using Recruitment Marketing
As you try to win the hearts of many clients to visit your facility, you should prioritize recruiting well-trained staff to handle your clients. To enjoy a good reputation, you must also invest in quality staff. With good staff, your clients will enjoy a positive experience and recommend you to any of their friends who need your services. However, what does it take to get the best professional medics? Recruitment marketing will help you a lot with this. It will help you get the best professionals to offer your clients the best services. This marketing strategy helps you develop certain job listings for top medical professionals to apply.
Recruitment marketing gives you access to job boards like ZipRecruiter and Indeed, where you can post any job openings and attract professionals. Moreover, you can create sponsored ads on the sites to entice them to apply for the open positions listed. Therefore, this marketing idea will help you hire skilled employees in your rehab facility.
11. Boosting content marketing efforts by using voice search optimizations
Recently, most users have been searching by using voice search optimization. With these voice searches, the clients inquire about anything verbally. They use Siri, Alexa, or Google Assistant to ask their questions. Most devices have voice searches, therefore, increasing their usage worldwide. This means you must adopt this technology to keep the trend and avoid being outdated. You can quickly adapt to any voice search using slang or the language the audience understands. Different people speak differently compared to how they write or type.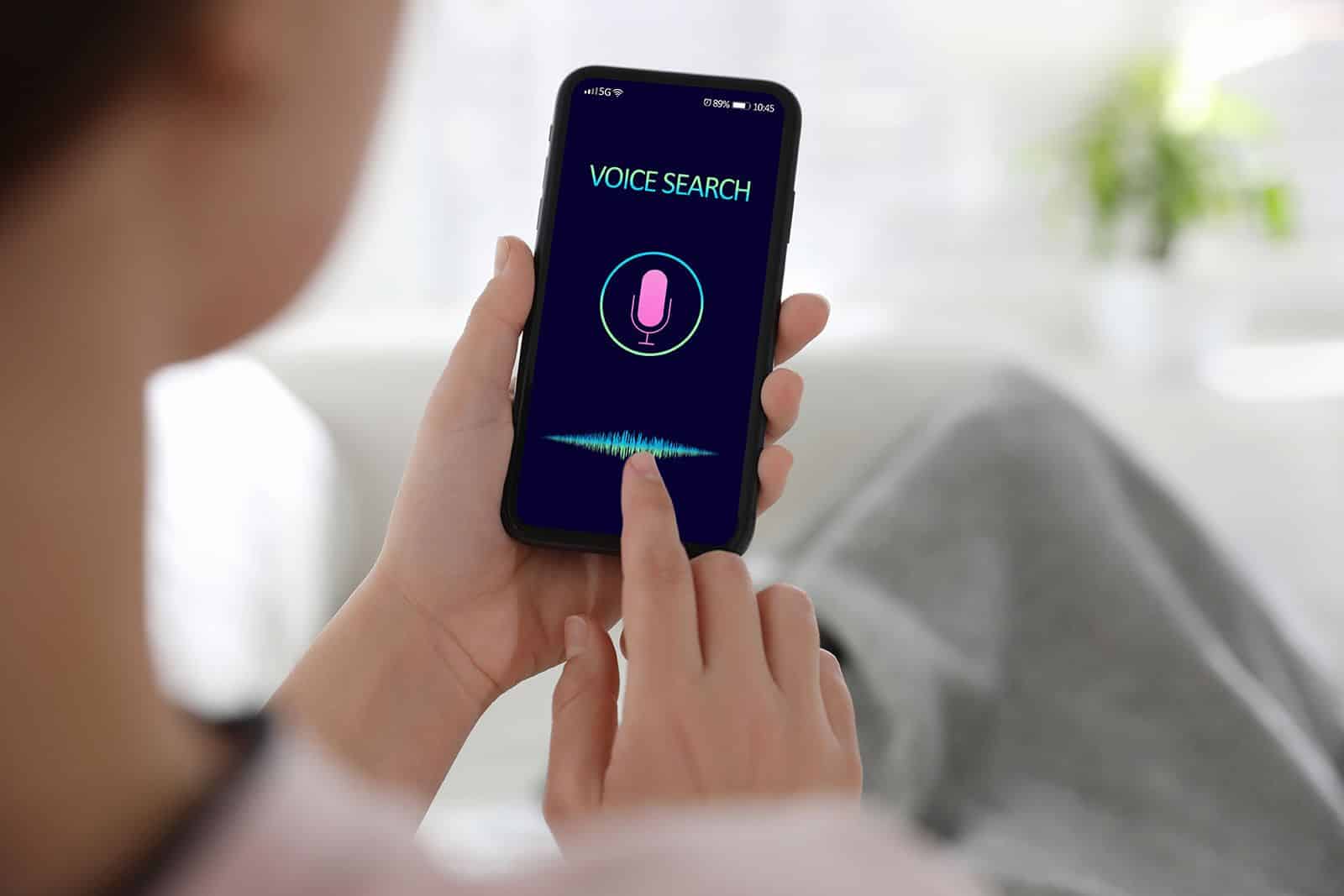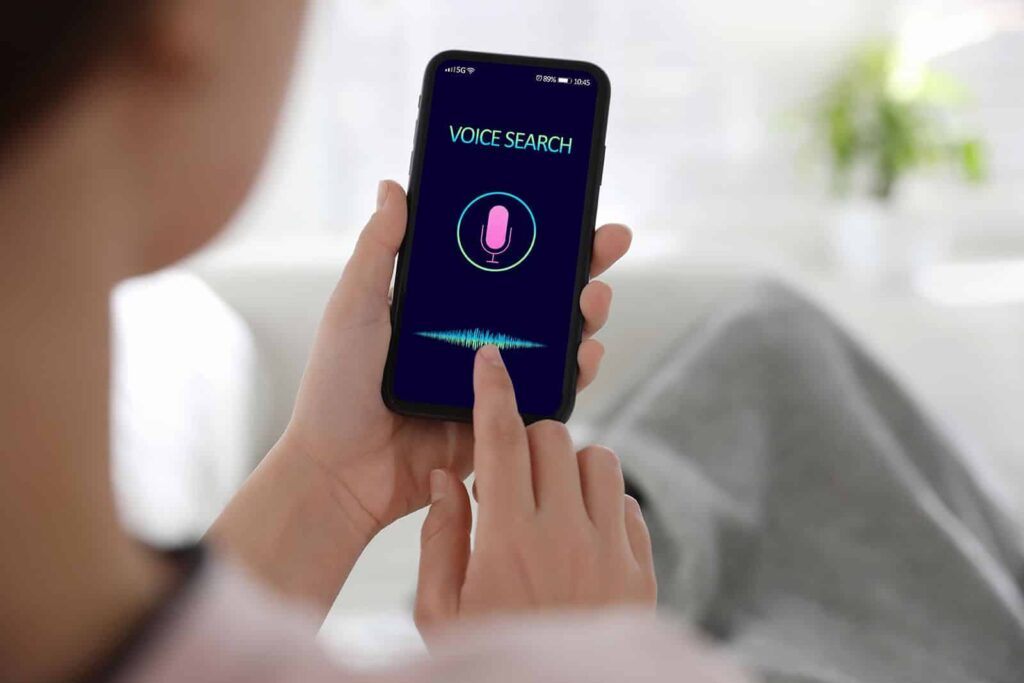 Therefore, you will need to use the correct phrases and keywords so your target audience can quickly locate you.
Let's say someone needs to know about the signs of alcoholism. In most cases, as they conduct their search, they will search " how to know when someone is alcoholic?" or "signs of alcoholism." You should know this optimization because it lets you know what people would search for verbally. This helps you to appear mostly in voice searches. Each time a client conducts a verbal search, Google extracts the related information to the answer. You can increase the chances of your content being easily picked by voice search queries by simply structuring your content correctly to ensure that it is easier to read by your audience. It would be easier to get selected for reading by voice search units. Also, it helps expose your brand more and reach as many clients as possible.
12. Capturing new clients using pay-per-click (PPC) advertising
In the past, most rehab centers found it hard to use pay-per-click ads because most of their system easily got scammed. However, they can do it because Google has developed better ways of reaching out to new users. First, you need to be LegitScript certified before you can start using the PPC ads. This is the way out for you to run any paid ads using the Google platform. You can proceed to set up the advertising campaign when you are certified. First, you need to develop relevant keywords since they will help your ads appear each time your audience makes their searches.
Therefore, you need to use those searched keywords when looking for your business. This makes it more convenient to find leads to your facility. After selecting the keywords, you can bid for the placement of your ads. Here, you can set a maximum bid. Usually, the highest pay you can make is when you receive a click on your ad. Since this pay is flexible, you can easily change it when needed. Your quality score and maximum bid determine your ad placement. You can launch your campaigns and receive new clients when you already have the placement. Using PPC is one way of attracting users to your facility.
13. Using remarketing techniques to reach those users who visited your rehab center
Some people sometimes visit your website but do not contact you. This could be that they are not ready to come by or looking for better facilities. You can opt for remarketing to remind them about your facility and bring them back. With this technique, you will reach out to your audience and make them pick your facility. Your advertising agency will come up with a marketing audience. This audience can see the ads each they go through the internet. Remarketed ads allow you to reconnect and attract more clients to your facility.
14. Concentrating on competitor geofencing to attract more clients
You can easily outdo your competitors by investing in competitor geofencing to get more users to visit your clinic. This means that you get more clients compared to your clients. A geofence is your location or your competitors' firm. Each time someone comes into your geofence, they are part of your remarketing audience. When these people leave your geofence, they help create targeted ads for your facility. When starting geofencing, you must establish a fence between your facility and competitors. Your audience will always consider you and leave out your competitors with this. Therefore, geofencing will help you improve your image for your audience to choose your facility at all times.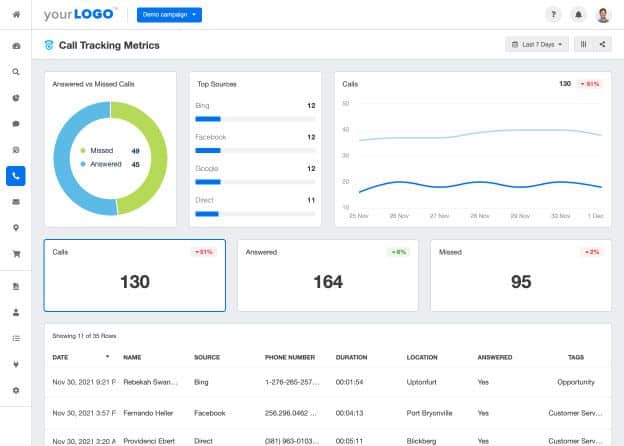 15. Using website call tracking for a better understanding of your audience
Website call tracking is vital for your customer service and sales teams. This helps to monitor the lead's actions, get call transcripts, and many more. This tool helps in determining the leads to your facility. You will have a phone number for each campaign using call tracking. This means that you will have different numbers for different pages on the site, PPC campaigns, etc. Whenever your audience calls your facility, you will quickly determine the phone number that they are using. With this, you will know the campaigns with more leads and attract more clients. Indeed, you will get different pages having different leads. This helps you to improve the campaigns of your facility. So, website call tracking helps you understand what your audience inquires about and why they call.
Conclusion
Traditional marketing methods are no longer as effective as they once were. With the advent of the internet, people are more likely to research their options online before deciding. As a result, rehab centers must have an online presence to attract new clients. We can help you create a customized digital marketing campaign to reach potential clients and help your facility grow. We can help you reach potential clients looking for the right rehab center by utilizing SEO, pay-per-click advertising, and social media marketing. Contact us today to learn more about how we can help your business grow.