Google penalties are scary. Google is the most popular search engine globally, and when Google penalizes your site, you can lose a lot of money. Google has algorithms that detect any issues with your site or how it functions, and they will penalize you accordingly. This blog post is meant to help anyone who needs information on Google penalty removal strategies for their website. We will cover what Google penalties are, why they happen, how they affect your business's revenue, and finally offer expert advice on avoiding them in the future!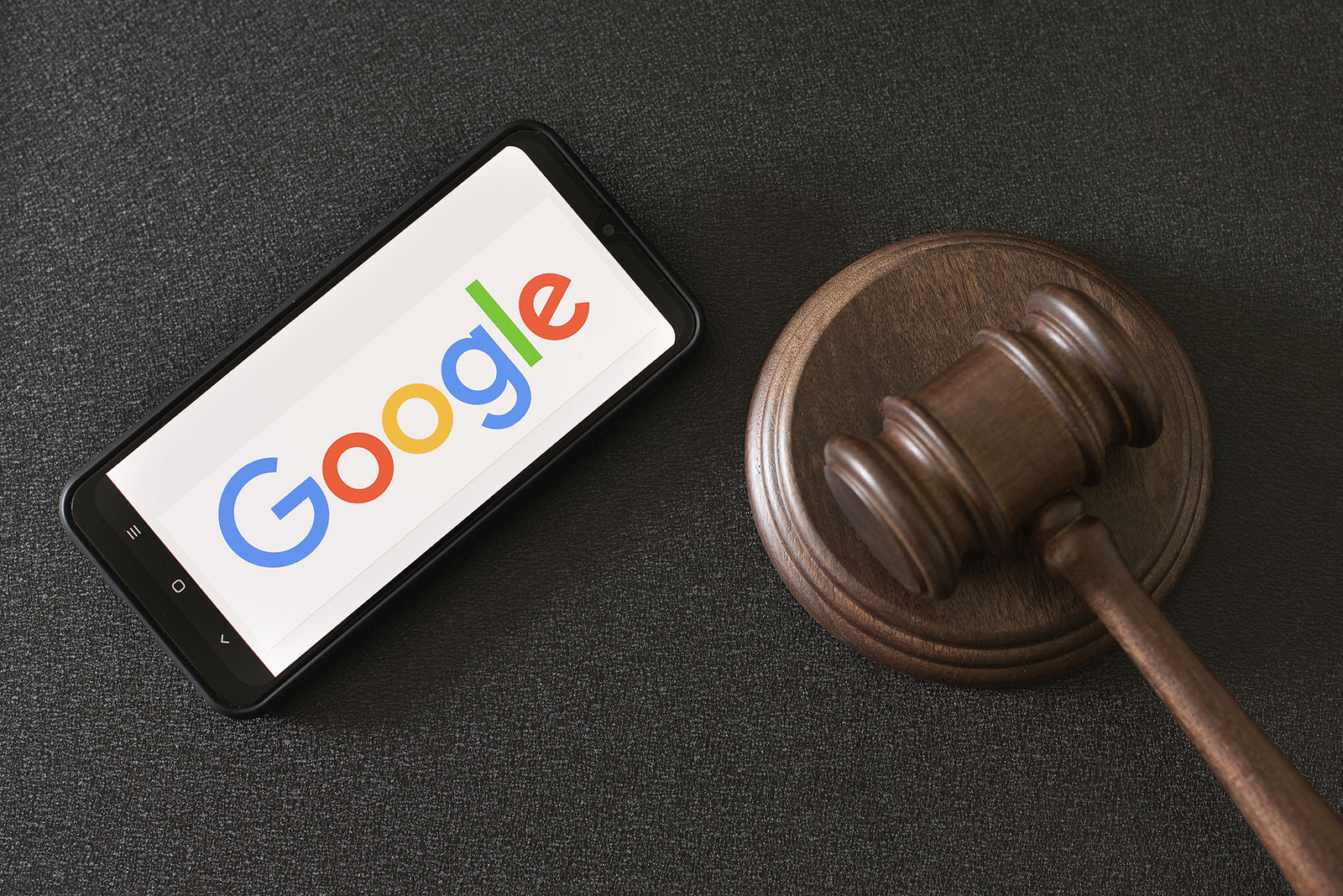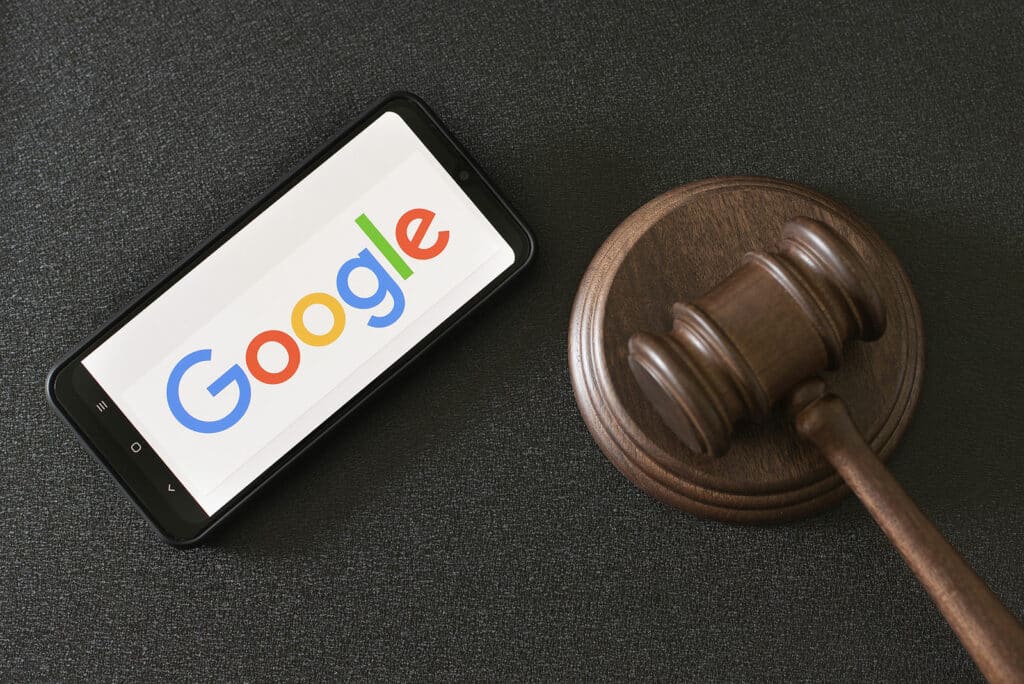 Introduction to Google Penalties
Since its inception, Google has made numerous modifications to its search engine algorithm. The search engine employs a variety of algorithms or criteria to determine where a website appears in its results for keywords or phrases that have been searched.
The first documented algorithm upgrade occurred in September 2002, with the first-named upgrade, Boston, arriving in February 2003. Google's aim at this early stage was to release monthly updates to enhance user search results. Fundamental issues with search results, such as hidden text, hidden links, and keyword stuffing, were addressed in these initial monthly upgrades.
The semi-annual updates have helped Google refine its update procedure in the last decade. In two distinct ways, Google hands down website penalties:
Algorithmic Penalties: When the algorithm changes, these penalties are automatic and are caused by one (or more) of the previously described upgrades. Penalties triggered by algorithm updates can be minor or significant, with a quick recovery time of days or weeks, or years, respectively.
Manual Penalties: Manual penalties are generally far more severe, and if Google determines your website to be extremely dangerous, spammy, or in violation of their Google Webmaster Guidelines, you may expect it to be deindexed—removed from Google's search results entirely—if they feel your website is very harmful, spammy, or in breach of their Website Rules.
This article will assist you in recovering from either an algorithmic or a manual penalty. Each kind of penalty has its own set of problems and recommended techniques for recovery.
Penalties Happen for a Reason
If you've incurred a penalty, especially if you've been deindexed, likely, your website isn't flawless. Google makes mistakes now and then, but it's doubtful that your site was penalized "for no reason" or that you're being targeted. Instead of focusing on all of the things you're doing correctly,
Penalties occur due to Google's desire to provide its users with the most excellent experience possible. Their algorithm updates are just one way they accomplish it.
Identifying a website Penalty
There are two sorts of penalties: algorithmic and manual. Algorithmic sanctions are punishments that are triggered automatically due to changes in search engine regulations. On the other hand, manual sanctions are penalties imposed by someone at Google who believes your site violates their standards and takes action against you.
It's critical to know what kind of penalty you've incurred and which behavior or behaviors triggered it to recover. It's impossible to get out of a penalty without knowing precisely what you did wrong. Otherwise, you'd be just throwing material on your website and creating link schemes with the goal of landing pages doing the trick.
The penalty is determined by the type of penalty your site has incurred, which you may discover with little effort. The easiest method to determine the sort of penalty your site has received is to look at Google Webmaster Tools for messages from Google. You or the web development firm that created your website can complete this step.
Checking for Manual Actions
Go to Google Search Console and select "Security and Manual Actions," then "Manual Actions." If Google has taken manual action against your site for spam, unnatural link building, or even hacking, you'll see a notice here.
Google's action notifications are brief, but they often include helpful information about the source of the issue.
Here is the current list of Google's manual actions/penalties:
Spam
Thin content
Cloaking
Unnatural links to your website
Unnatural links to your website—impacts links
Unnatural links from your website
Hacked website
Don't give up hope yet if you don't find any penalties or warnings listed here! This means you've been affected by a Google update, so all you have to do now is figure out which one and how your actions caused it.
Identifying Algorithmic Penalties
Without a message in Google Search Console, it's difficult to know why Google has chosen to rank your website lower than before. However, the numerous reports on Google's updates and algorithm adjustments make it simple to figure out which one of these changes affected your site.
Look at your Google Analytics search traffic metrics and Google Search Result Pages (SERPs) for the previous 30 days or so. Examine any significant changes in organic traffic that occurred in a concise amount of time, often just a day or two. If your website's traffic dropped suddenly, this indicates that the Google algorithm update has impacted it.
Search the Internet for Google changes that may have taken place around this time after obtaining the dates. A simple search request such as "Google update [month]" should be enough.
You should obtain a clearer picture of what occurred on this date from one or more of these sources. If SEO news reports claim that a change was made to target websites with low-quality content or that penalties have been increased for sites with unnatural link profiles, you'll have a much better understanding of why your ranks have dropped.
The Google Panda update
Google's "Panda" update, first released in February 2011, is an evolving algorithm updated regularly with new upgrades and changes. It was created to push high-quality content-containing websites to the top of Google search. When it was initially launched, the Panda penalty had a negative impact on up to 12% of English language search queries.
If your site has been penalized, you'll be focusing most of your efforts on improving the material on it. You'll need to add more content (to your homepage, for example), reduce advertising (if applicable), and remove duplicate content.
The Google Penguin update
Google released the Penguin algorithm update a little more than a year after Panda. Penguin was initially announced in April 2012 and is intended to penalize websites that employ spammy techniques to improve their search engine rankings. The Penguin penalty, also known as the "Webspam Update," affected approximately 3.1% of English-language search queries.
Penguin is a Google algorithm created to penalize low-quality sites and reward high-quality ones. Penguin was designed to recognize high-quality sites and penalize those that utilized tactics like keyword stuffing, content solely used to hold unrelated links, and over-optimization. Penguin is updated regularly.
If you're a business owner affected by Penguin, the first thing you should do is focus on getting rid of any spammy content and removing as many unnatural links as possible. You'll need to develop high-quality connections to your site, improve your content, and remove anything that Google's policies prohibit (like sitewide keyword-stuffed footers).
Google Penalty Recovery: The First Steps to Recovery
Here are four simple actions you may do to get started without overwhelming yourself or your staff.
Research the penalty thoroughly. Become an expert in your penalty.
Get all parties involved (web dev, external contractors, content team, etc.) Discuss the work that has been done.
Unify your efforts. Work together towards one goal.
Create an actionable plan. (if you received a manual action, you would need to submit a reconsideration request with Google.)
Your website was hacked.
If your website has been hacked, it's best to employ a technical expert to clean up your website and remove any malware. This can be an agency, freelancer, or someone internal. Malware has become so complicated that it is not a DIY recovery plan.
Unnatural or Spammy Links
In Google Search Console, you may occasionally encounter several different messages about unnatural links, each with a distinct meaning. Here are the messages you could get:
Unnatural links to your site: As a result, Google has discovered bad backlinks (black-hat SEO techniques) to your website that appear odd. These might be sponsored links, links from many directories, spammy blog comments, or even a large number of links from tactics that would be normal at a lower volume. Bad link networks are also a familiar source of unnatural links to your site.
Unnatural outbound links: Like the preceding one, this message indicates that your website is behaving in an unusual manner; you may have been paid to add links on your site, or you have linked to a now-considered spammy destination.
Removing outbound links on your website
Removing links that you've established is simple: modify your site and remove the links.
Removing Links to Your Site
To remove the manual penalty for unnatural links pointing to your site, you must first eliminate the links that others have produced due to your actions or their own. I'd recommend using SEMrush's backlink profile audit tool to remove and disavow links.
Using the Link Disavow Tool in Google Search Console
Before you utilize the link disavow tool, there are a few things you should be sure of:
You've done everything possible to have undesirable links removed by sending emails to web admins.
That these links are from harmful domains or on spammy sites.
The disavow tool, according to Google, is a "powerful tool." They're correct. If you misuse this tool—if you disavow links that have aided your search rankings—you may put yourself even farther behind once your site has been reindexed.
Thin Content
If you get a "thin content" notification in Google Search Console, there's an easy solution: generate web pages!
If your site has been penalized for having thin content, you should immediately follow these measures to restore it:
The content you publish should be original to your site. Remove any content copied from manufacturer or retailer websites, even product descriptions.
Remove any material that was written only for the sake of ranking higher, such as keyword-stuffing.
Write for humans; your writing should be sensible, not just keyword-rich. Improving User-experience is vital.
Start a content marketing campaign to fill your website with material that will be of interest and helpful to visitors.
If you don't have the resources to create content like this, consider hiring an Internet marketing firm to assist you. An agency may write material for you, get it published on your website, and even help you promote it to generate links to your site.
Duplicate or Scraped Content
If a few other companies have taken your product descriptions for their eCommerce website and you were not penalized for duplicate content on different domains, you weren't penalized for the same content on other domains. If there is a lot of duplicate content on your website, though, your ranking may have fallen.
If you think your site has been penalized for duplicate or scraped content, it might be difficult to confirm this penalty. There is no actual "duplicate content penalty" unless you've been deliberately duplicating material in significant quantities. This implies that you won't receive a warning from Google Search Console.
Other Problems
We can't anticipate what the next Google update will be. Although we may see trends that might lead to an algorithm upgrade in the future, it isn't easy to forecast when Google will act. They may take decades to release a fix for a widespread problem at times.
If you're worried that your website has been penalized by Google or had an algorithm change, the best course of action is to stay informed. Do your homework, follow SEO and online marketing blogs from reputable sources, and work with someone you can trust to tell you about any significant changes in your ranking or site performance.
The takeaway
Do your homework beforehand if you believe your site has been penalized by an algorithm upgrade. The worst thing you can do is make adjustments without knowing if they'll help your situation. If you're not sure why your rankings dropped so dramatically, seek guidance from a digital marketing firm.
FAQ
What are Google Penalties?
---
Published on: 2021-12-30
Updated on: 2022-10-28