Google Updates – Table of contents:
Hummingbird
Mobile Friendly
Panda
Penguin
Pigeon
Payday
Pirate
EMD (Exact Match Domain)
Top Heavy
Google Hummingbird
Launched in 2013, this update was significant because it focused more on boosting sites with conversational language by detecting more human-like writing. Developers named it after the hummingbird because of its remarkable speed and precision. After the release of Google Hummingbird, writers and developers altered their content creation strategies to optimize sites with more natural language instead of stuffing them with keywords and awkward keyword phrases. While it was a game-changing update, it did not make all past updates obsolete. It was designed to use many other metrics to recognize content quality on a website, and it was also designed to integrate with other important Google search algorithm updates.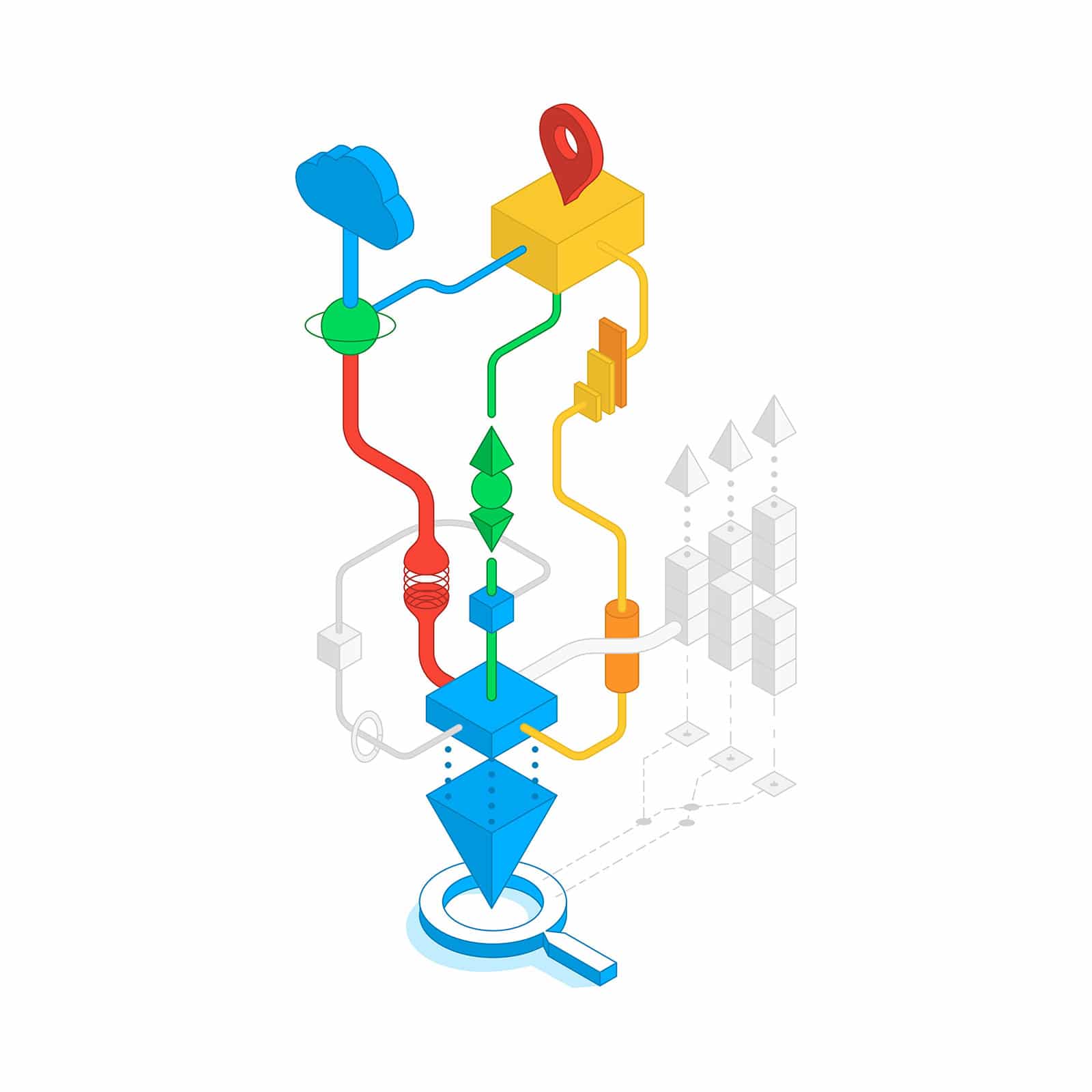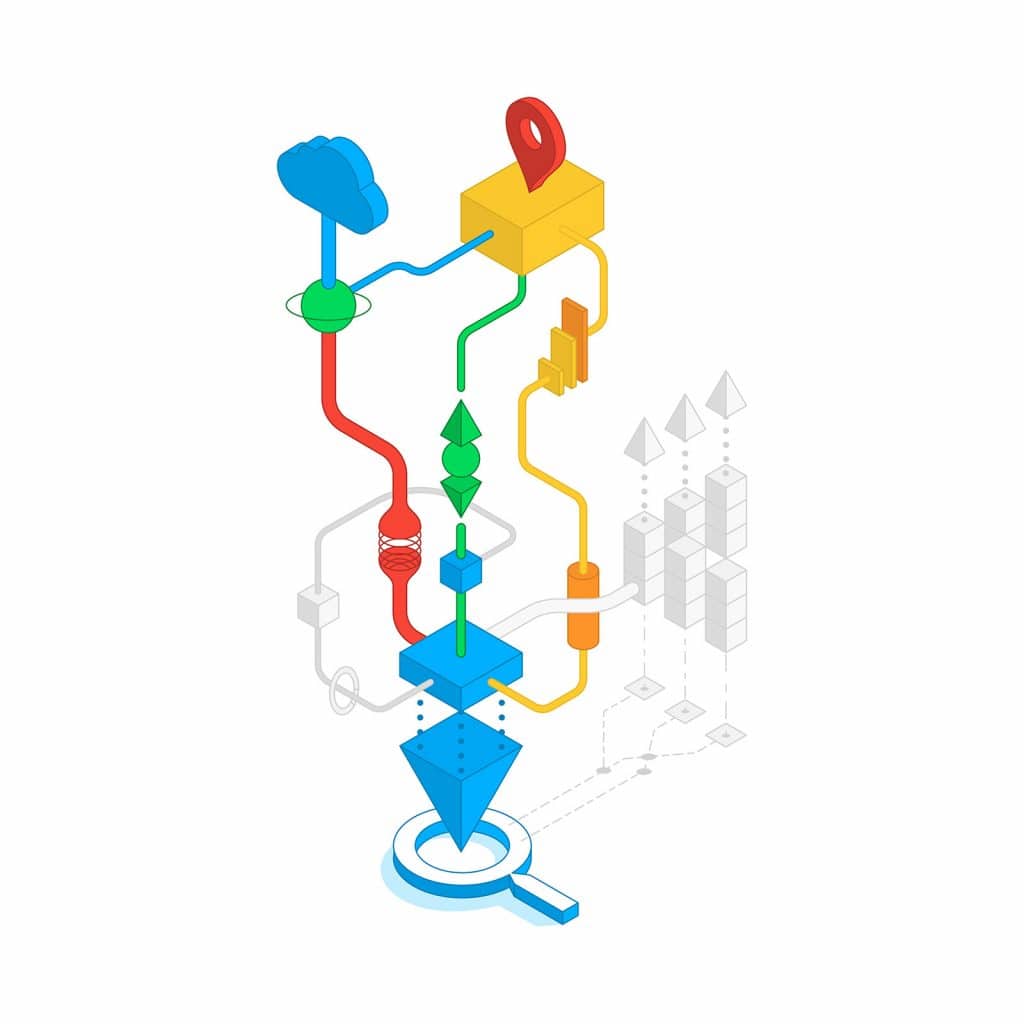 Google Mobile Friendly Update
The hype leading up to this update, which was referred to as "Mobilegeddon," was overblown after Google announced the planned change in February of 2015. The update took place the next month on April 21. For mobile searches on Google, this update gave priority to websites that were optimized for mobile devices. However, Google searches on laptops and desktop computers were not affected by the update. The purpose of the update was to improve user experience on mobile devices, which was in response to the growing use of smartphones and tablets for accessing the internet. Prior to the update, many websites and their features were difficult to view or use on a mobile device. Mobile Friendly created some much-needed incentive for website developers and owners to make their sites more accessible.
Google Panda Update
In response to the growing number of content farms and low-quality sites ranking higher because of keyword use, Google released the Panda update in 2011. Because of its design, it affected the ranking of entire websites and not just pages. Panda's designers created it to use a ratio, which included inbound links, search queries, and reference queries. Creating a sitewide modification factor from those, the algorithm created another modification factor. Sites that did not meet the minimum factor ranked lower in SERPs. Google originally provided a list of 23 improvement tasks for writers and developers to help them make top-quality website content and rank higher. There have been several Panda updates since its initial release.
Google Penguin Update
On April 24, 2012, the Penguin update was announced. Its purpose was to lower the ranking of websites that violated the Google Webmaster Guidelines. At the time, many sites were using techniques that Google declared as black-hat SEO. Those techniques artificially and dishonestly boosted site rankings by altering the volume of links directed to a page. With the Penguin filter, link schemes were easier to identify. After the initial update in 2012, there were six other updates, with the most recent one in 2016. To ensure fairness and continue fighting link schemes, Google originally provided a feedback form. The form allowed people to appeal penalties or report spam sites with high rankings. Today, site owners can remove penalties by building good links and removing bad links.
Google Pigeon Update
Released in 2013, Google Pigeon was designed to improve the quality of local search results. Prior to the update, seven-pack results were common. Although some businesses found that they no longer ranked in seven-packs, there were more convenient three-pack displays for local searches. The Pigeon update connected the traditional algorithm to a local one to use a larger volume of ranking signals. Results favored local businesses with a stronger organic web presence. Google Pigeon also changed map boundaries to provide more accurate and precise results within a certain distance or near a specific location. For example, a searcher using location tracking in a larger city could see relevant results closer in proximity instead of results in distant parts of the city.
Google Payday Update
The name of this algorithm update was inspired by the large amount of payday loan sites that dominated SERPs for a variety of terms leading up to 2013. Some other search queries were heavily spammed at the time as well. To combat that, Google released Payday in the summer of 2013. Google Payday targeted both spammy queries and spammy websites. It helped clean up the top relevant SERPs considerably in the weeks following its release. Debt consolidation sites, casinos, and several other types of spam-targeted sites were affected. Google's head of its spam-fighting team said that 0.3% of searches in the United States were affected by Google Payday.
Google Pirate Update
This update was released in August of 2012. Google Pirate targeted websites that had multiple copyright infringements through the DMCA system, and it prevented them from ranking higher in Google SERPs. To this day, the filter is still periodically updated to ensure that it continues doing its job as other updates emerge and searches evolve. Because of its continual improvements, the filter can catch websites today that may have gone undetected with past updates. It can also detect errors that were made, such as inaccurate flagging of sites in the past, and it can correct those errors.
Google EMD (Exact Match Domain) Update
In 2012, Google launched this update to keep low-quality sites from ranking higher because of keyword matches between terms and domain names. Prior to that, some spammy sites were able to rank higher because of those matches. EMD updates are continuous, and when they take place, sites that have taken steps to improve their content quality may see an improvement in ranking. Websites that were wrongly affected in the past may be corrected in rank as new updates emerge. Alternately, new sites that feature low-quality content may be detected and will rank lower with new updates. Low-quality sites that previously went undetected may also be caught and reduced in rank accordingly.
Google Top Heavy Update
Google released Top Heavy in 2012 to respond to the growing number of websites that overused AdSense ads. At the time, many sites had most of the relevant page content placed at the bottom of a page, and users had to scroll down past multiple ads before they could see the content. "Above the fold" refers to content toward the top of the page, and the update targeted websites with very little or no content above the fold. This was also how the update gained its name. There were additional updates to Top Heavy after its initial release.
Published on: 2020-09-25
Updated on: 2021-01-24
---
Isaac Adams-Hands is an SEO Director, Full Stack Developer, and InfoSec enthusiast. He received his Bachelor's Degree from the University of Western Sydney before joining various marketing positions in search portals, higher education, and addiction recovery marketing agencies.
---