Marketing a rehab center appears to be becoming more difficult by the day, despite the constant increase in people seeking treatment for their addictions. That's where online lead generation jumps in! Rehab lead generation is critical as it allows you to reach out to more people and assist more individuals.
Your website may demonstrate to potential clients the benefits of visiting your center and urge them to take the following steps. However, creating fresh rehab prospects is more complicated than simply having a website; you have to optimize your digital marketing plan to attract prospective traffic and turn it into leads.
If you want to gain more rehab leads without purchasing them, this article is for you! We will teach you tried and tested methods of attracting organic traffic and converting them into leads. So, read along to find our expert tips on establishing an efficient rehab lead-generating plan online for your center:
1. Create Comprehensive Content and Gate It
Demonstrating that you're a competent, dependable, and authoritative business is essential for recruiting leads to your rehab center. If a prospect has queries regarding those features, they are unlikely to pursue you, and you have just lost a conversion to your competitor.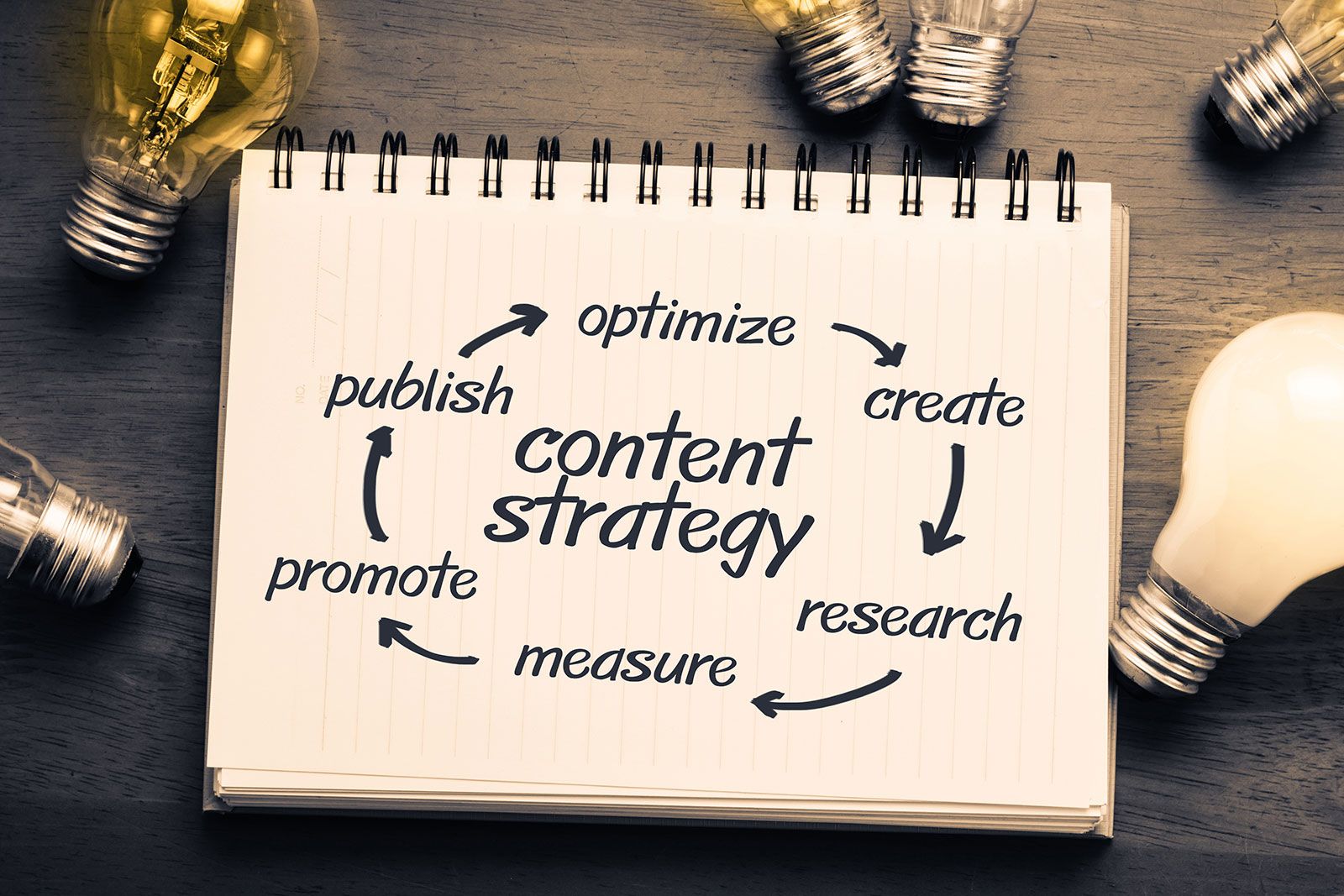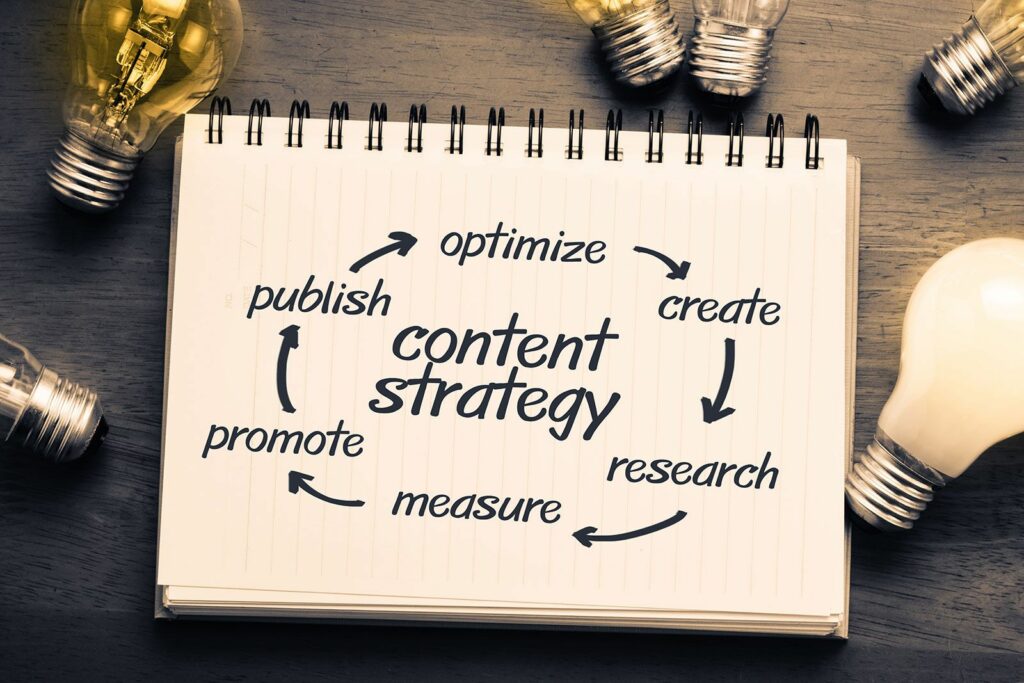 You should generate detailed, helpful content for your potential clients to read to ensure they can trust you. Most of this content should be freely available in blog posts and articles. However, it would be best to make your most helpful content available for download with a "gate" in place.
A "gate" is a questionnaire your clients must fill out, including their name, email address, and potentially relevant information to your center. You now have a qualified lead you can approach later when they submit that form. In addition, your potential customer now has more information about your rehabilitation clinic.
It's necessary to realize that when we say "detailed content," we're diving deeper into a specific topic and explaining it so your future clients can grasp it. The idea is to answer potential questions while keeping your words and paragraphs short and to the point. If you create big words and paragraphs, there's a significant chance the text block will be too much for someone to read, which may put off potential customers.
The various addictions your clinic treats, methods for treating clients, how family members can stay involved in therapy, and other topics are possible gated content topics. After you've finished it, give it a catchy title like "How Family Is Involved in Addiction Treatment," "How to Tell If a Beloved Needs Treatment," or "Why Rehabilitation May Be Right for You."
Whatever option you choose, the information you write should be valuable and educational. Your audience will be a better-qualified lead if you effectively make your content worthwhile for them.
2. Don't Forget Your Landing Pages
It would be best to develop separate pages on your site targeted to respond to a question or explain a subject. They're necessary for search engine optimization (SEO) and effectively gaining leads from various backgrounds.
While landing pages are similar to gated content, they should provide enough information to capture someone's attention while urging them to read more. Your website's landing pages can range from a few hundred to several thousand words, with photos, videos, and infographics included to break up the textual flow. Your goal should be the same, irrespective of how you go about it: enlighten your potential customers and make them want to read more.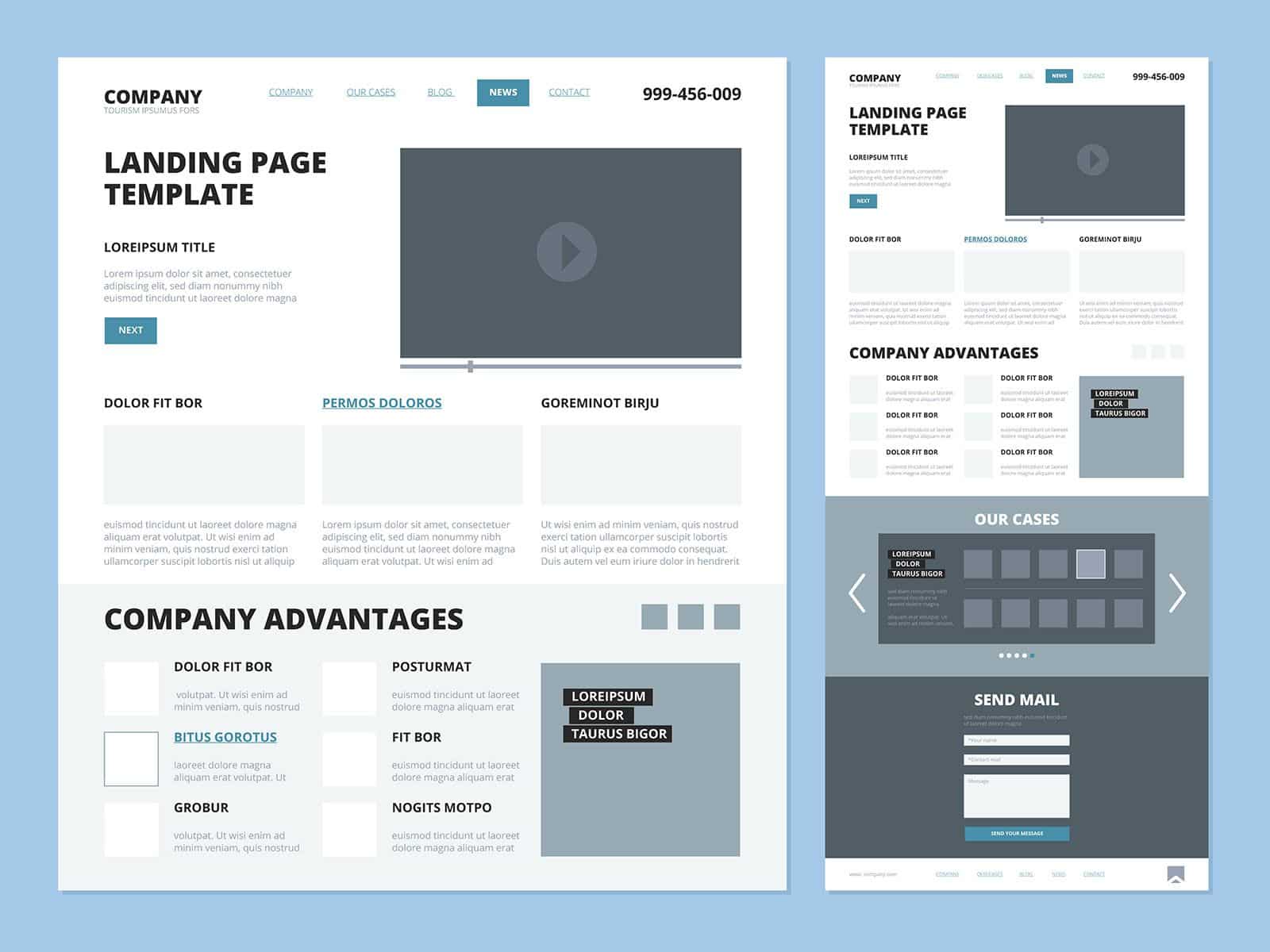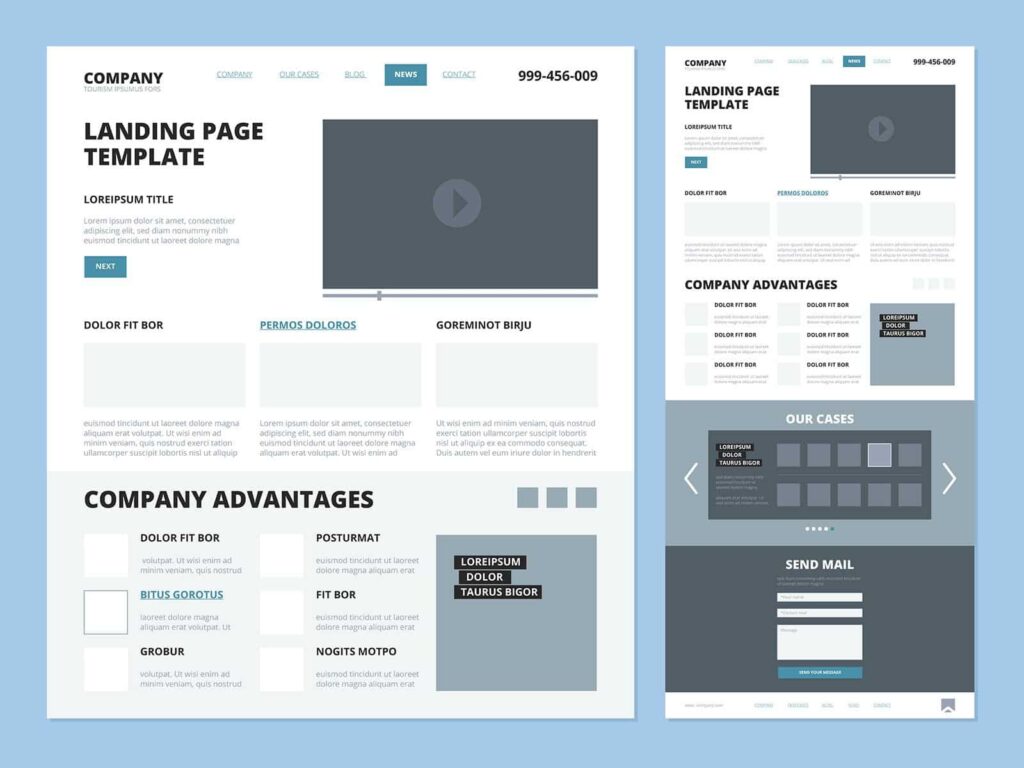 Landing pages are also a fantastic way to develop permanent pages about your services, company history, certifications, and more; reassuring potential rehab leads that you're a credible source for treatment. If you believe something is essential for your clients to know, you should construct a landing page for it.
Researching keywords is a terrific approach to coming up with landing page concepts. Nowadays, it is easier to research keywords important to your profession – you can use different internet tools, such as the Google Keyword Planner. You might uncover similar terms that people use to investigate rehabilitation programs in your area by looking up terms related to addiction therapy. You can write a webpage about them to attract fresh qualified leads!
Building landing pages takes effort, but it's a terrific method to broaden your internet reach for little (if any) money. You only need the information you already have, an hour or two, and a few images to develop a page that will bring quality rehab leads long after you've developed it.
3. Post Your Blogs Regularly
Every business should have a blog nowadays. While this means there are a lot of blogs covering the same issues, if you do it well, you may leverage blogging to your favor to stand out from the crowd. It can help your rehab center establish itself as an industry leader and show your readers that you know therapy better than anyone else.
Prospective clients are more likely to seek therapy if they have a good reputation. They may also contact you with follow-up inquiries or leave comments on various pieces you've written, which are good sources of generating leads.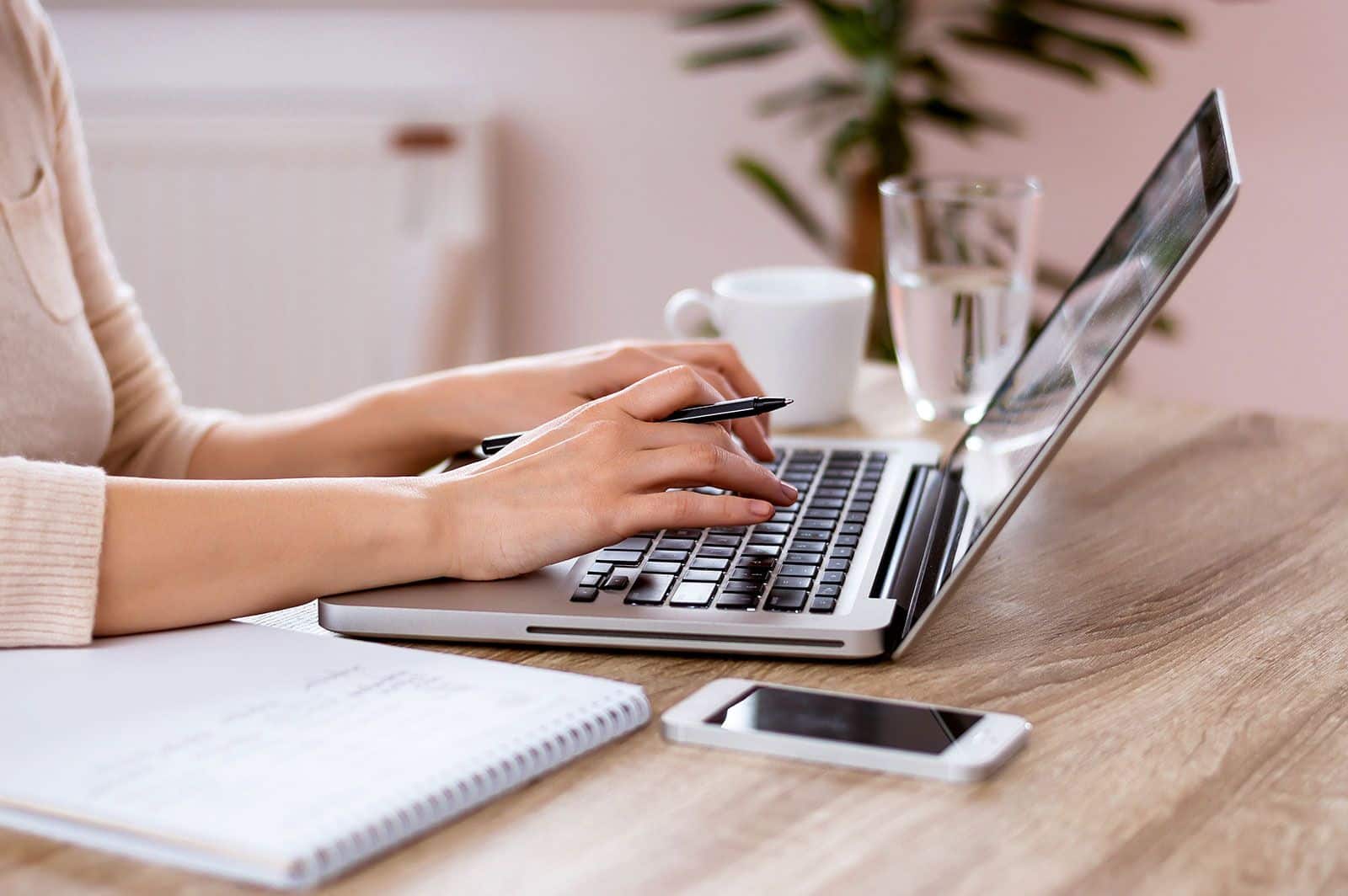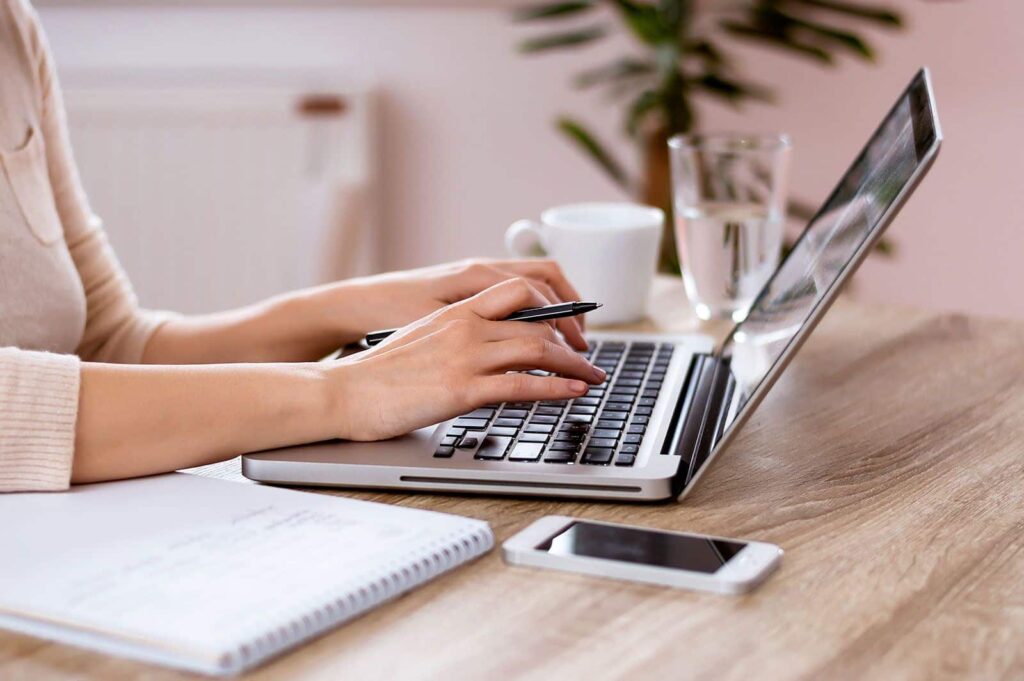 Although blog content can be related to those on your gated content or landing pages, they should not cover the same issues. Blogs often best serve news, trends, employee introductions, lists of information, and other topics. They don't demand you to go as in-depth as your gated downloadable content, but the more you post, the better your article will rank in search engine results, increasing visitors to your site.
However, people frequently overlook consistent blogging as a crucial part of their digital rehab-generating strategies. Moreover, you can't expect to see effects after only a few posts. So, the secret to effective blogging is to post articles regularly.
Consistent blogging informs your audience when your next post will be published. Because users visit your site frequently, they know when to look for new information and learn something new. It also encourages search engines like Google to scan and index your site more frequently, allowing your fresh content to appear in search results more rapidly after it's released.
On the other hand, inconsistent blogging might leave readers perplexed and frustrated, resulting in potential leads going to your competitors. You can bet that one of your rivals is blogging consistently, and if you don't follow the trend, you'll be left in the dust.
4. Engage Your Prospects
Quizzes are a fun way to get visitors to interact with the content on your website. You can make multiple-choice quizzes about addiction, when to get help for a loved one, and other related topics. While this may seem like a high-risk venture, especially as it could be perceived as a consultation, a simple disclaimer on your website stating that you are not providing legal advice can legally secure you.
You can also toss in a call to action at the end of your quizzes that include all your contact information. You'll be able to engage with prospects in a fun and open manner while motivating them to contact you.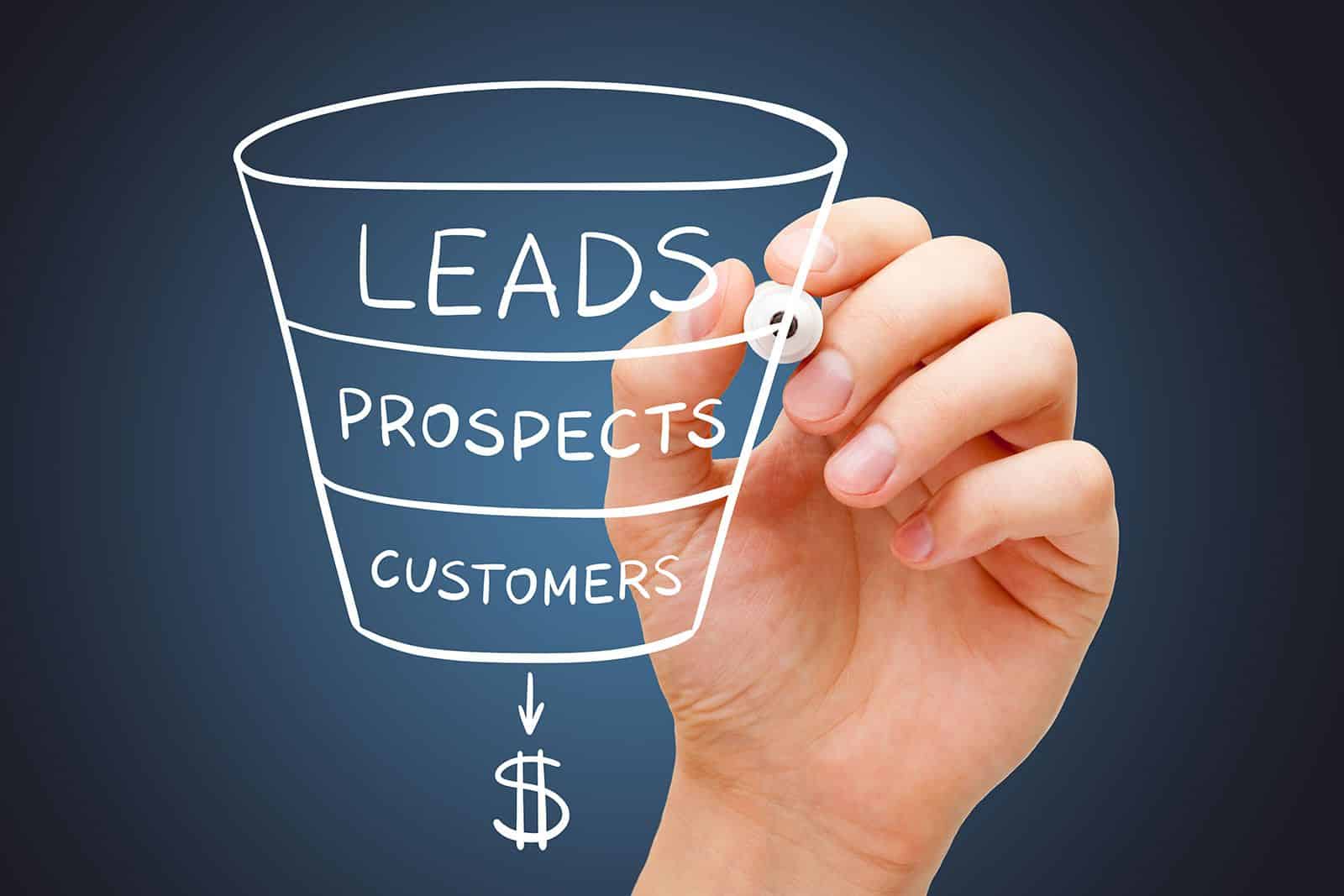 Quizzes should be quick, and the questions should be relevant to the person taking the quiz, not your treatment institution. By focusing on your potential client, they will feel more at ease and more likely to complete their survey honestly. They could also feel more comfortable approaching you directly because you're the one who created the quiz in the first place.
After all, if you can write a quiz, you must understand what you're doing.
5. Make Use of Pop-Ups
Pop-ups might sometimes be irritating, but they can help your rehab facility generate many rehab leads correctly. When creating a pop-up, place it above the visitor's main screen with an offer, a form field, and buttons to submit information or close the pop-up. Your readers can easily accept your terms and return to their original page.
When trying to collect email addresses from qualified leads, it may seem counterintuitive to provide a refuse option, but it's crucial. If someone comes to your site solely to read what you say, they are unlikely to sign up for emails. You won't compel them to join if you don't provide them a method to say no, but you will force them to quit your site if you don't give them a chance to say no. Worse yet, they'll think less of your treatment center due to your attempt to entice them to join an email list. You may prevent all of those unpleasant thoughts and sentiments with a simple "no thanks" button.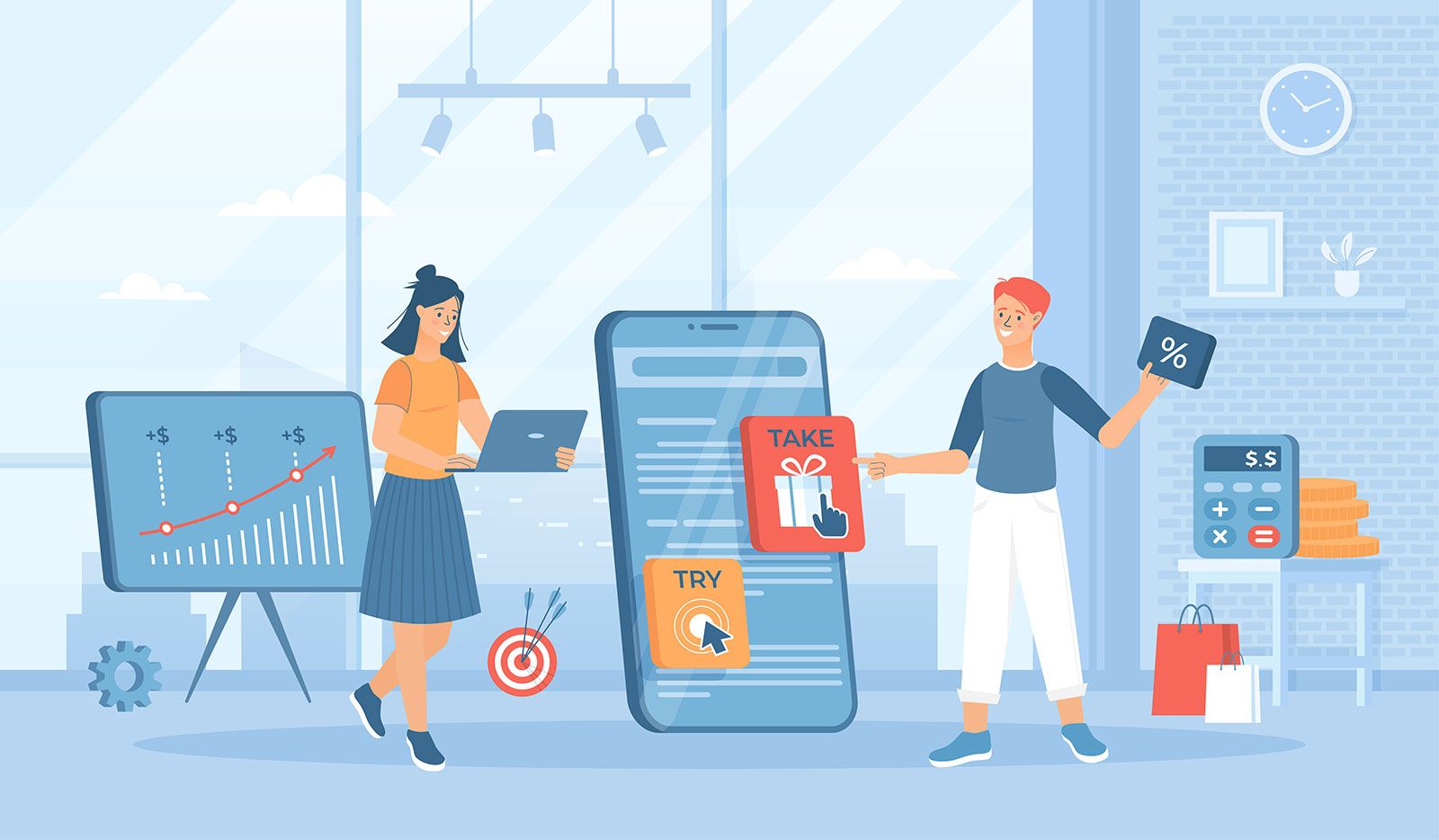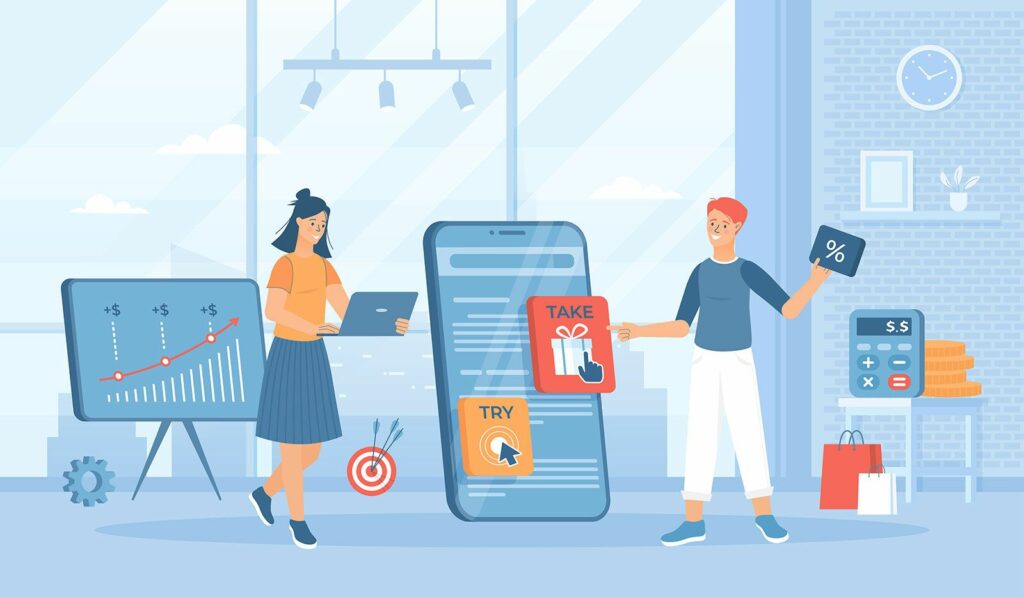 You can add pop-ups to blog posts, landing pages, quizzes, and other stuff on your site. You don't need to worry about your homepage, about page, or contact page because they either don't reflect quality leads or already feature a contact form.
Pop-ups should feature an attention-grabbing header, form fields for the prospect's name and email address, and a summary of what they might hear from you. It's challenging to fit all this information into one pop-up, but you can make every word count. To keep your pop-up message concise, remove any words that don't add to the message.
Brief information or appealing queries, such as "How much do you know about addiction?" are typical in good headlines. "Register Today to Receive Up-to-Date Information on Addiction and Treatment!" is an excellent example of a summary that should be no more than two sentences long. Your form fields should include a button like "Sign me up!" and ask for a name and email address.
While the "Sign me up" prompt is merely an example, it can serve as a template for your pop-up, allowing you to drive leads to your site rather than prospects away. That said, pop-ups are simply one component of a much broader marketing strategy you can also employ.
6. Make Use of Opt-In Marketing
Any marketing that asks clients to provide their name, email address, and other information so that they can hear from you later is known as opt-in marketing. Pop-ups are a specific type of opt-in marketing, but opt-in methods can help you grow a list of qualified leads in various ways.
Your homepage's primary purpose should be to provide information, but you can also include form fields for names and email addresses. While not everyone who visits your homepage is a potential client, you can include form fields at the top of the page for those who require additional information. This method is less intrusive than a pop-up, allowing unqualified leads to browse your site without occupying valuable subscriber list space.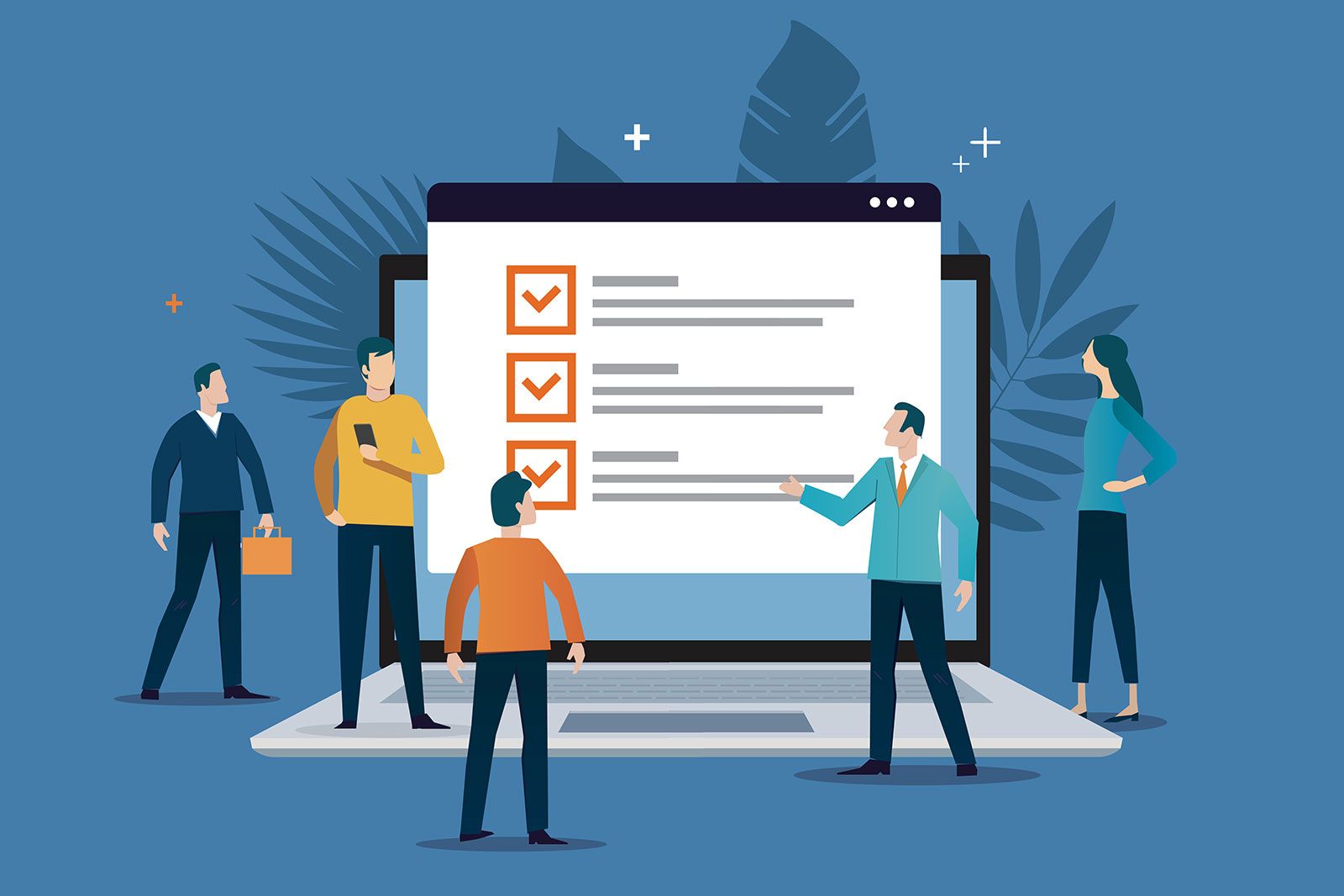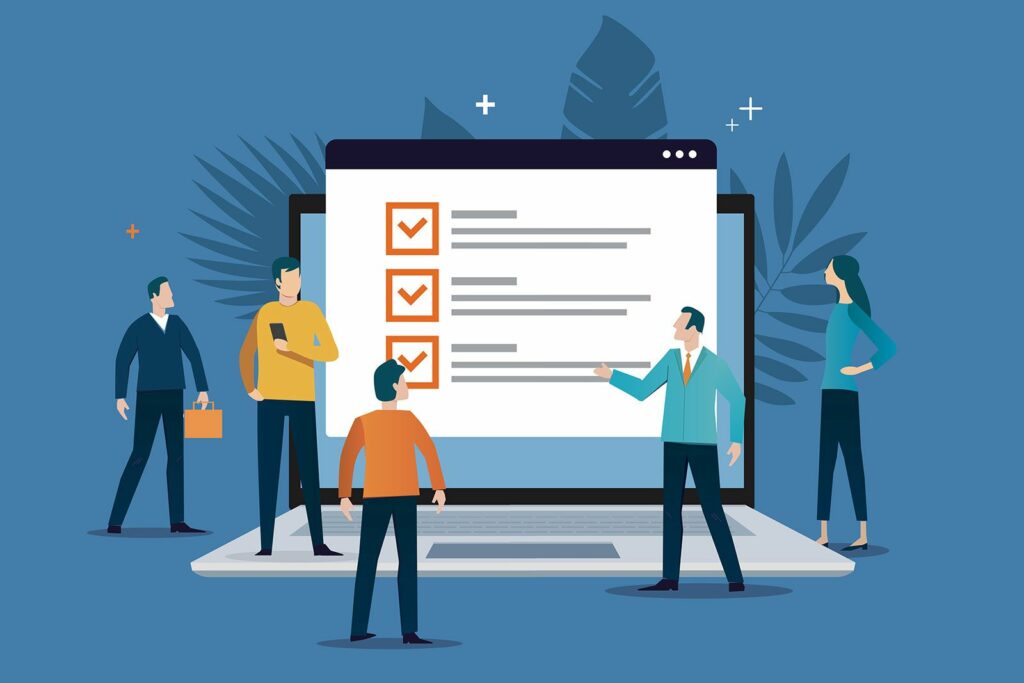 You can include opt-in fields in the footers of your regular pages or, at the very least, links to your "contact us" page and homepage. This allows site visitors to appreciate all of the information on your pages without interruption while still being able to contact you once they've finished reading.
Moreover, if someone is already on your site looking for information, they will likely want to learn more. Including a contact form at the bottom of your page lets people get in touch with you.
Using opt-in marketing, you can build a list of prospective clients interested in your facility and how it works. This gives you a great chance to increase conversions and face-to-face consultations by implementing another crucial online marketing technique.
7. Make Email Marketing Your Secret Weapon to Engage Your Prospects
Email marketing offers one of the industry's best return-on-investment (ROI) rates. Because your recipients sign up for your email campaigns in the first place, it's also quite beneficial to them. However, there are a few criteria to observe when email marketing is a lead-generating method for addiction rehab.
Attention-Grabbing Subject
You should include a strong subject line to ensure your prospect opens the email. An email with a lousy subject line is like a news story with a dull headline: if it doesn't attract their attention, the prospects won't read it. To encourage people to open your message, your subject line needs to immediately attract as many people as possible.
The Body
Next, the email's body should contain straightforward language that is either instructive — demonstrating your authority — or action-oriented — promoting conversions. Whatever you choose, the wording must keep the reader's attention throughout the entire message. You might incorporate small graphics ideal for emails to break up your content.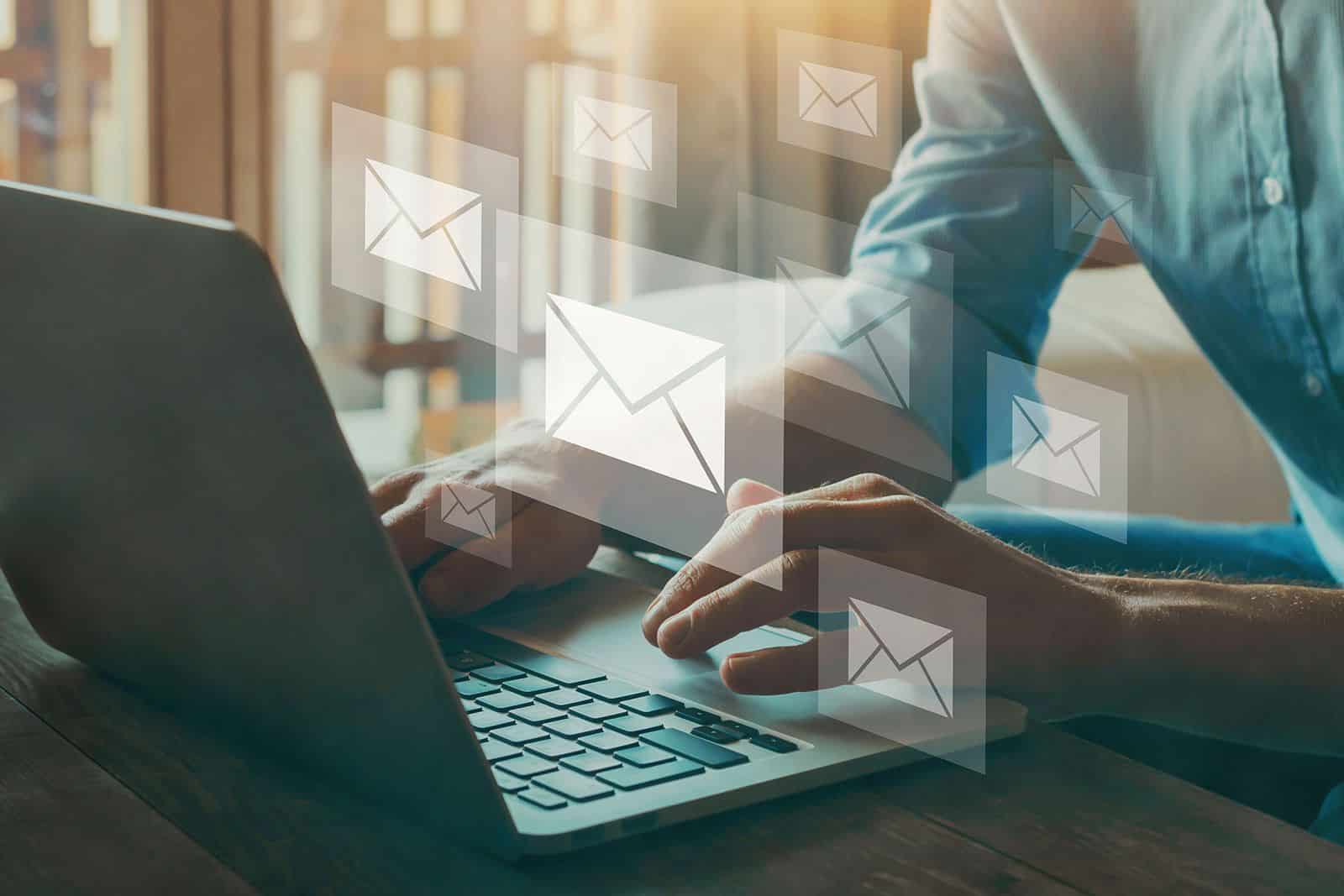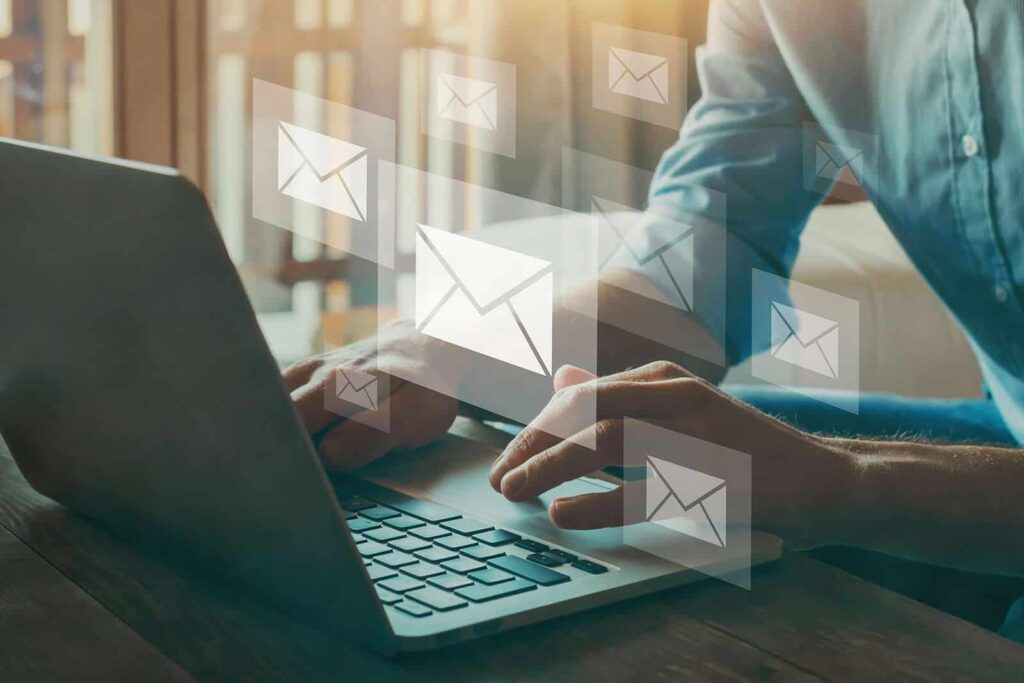 Following your body text, your email should prompt readers to contact you directly to schedule an appointment, visit, consultation, or meeting. While this puts you in direct contact with prospects, it allows you to learn more about them and talk with them more precisely. At the same time, you can answer queries from prospects.
Compelling CTA
Finally, every email you send should include a link that allows recipients to opt out of receiving future emails. This may seem counterintuitive, similar to providing a "no thanks" button on pop-ups, but it keeps your rehab facility from being connected with spam. Plus, someone who no longer wants to hear from you isn't a qualified lead. Contacting them again is a waste of time for you and a significant irritation for them.
The problem with email marketing is that it is never a one-shot thing. You should test emails for the most successful subject lines and conversions to ensure that your chances of gaining new clients are constantly growing.
You can track your email tests manually or use email marketing software such as MyEmailFX to handle them. Depending on where your clients signed up, you may develop various strategies to receive emails with several software solutions.
For instance, you can send clients informational emails if they sign up on your webpage. You could send them emails about the same topic as the landing page if they signed up on the landing page. If someone subscribed to a blog article, you could update them on subsequent posts. Whatever method you use, you're nurturing your leads and improving the likelihood that an email recipient will become a customer.
8. Make Social Media Your Best Friend
Social media is a fabulous tool for marketing any organization because it allows you to communicate with your target audience and engage with them. While you should never use social media to discuss treatment alternatives or a person's requirements, you can still use it for advertising your website, blog articles, staff, and other aspects of your facility. You can also tell clients who ask questions to contact you directly, increasing your chances of meeting with them in person.
You have dozens of social networks at your disposal regarding alternatives. Some are better for particular types of material than others, but they all allow you to reach out to and engage with potential clients you may have missed otherwise.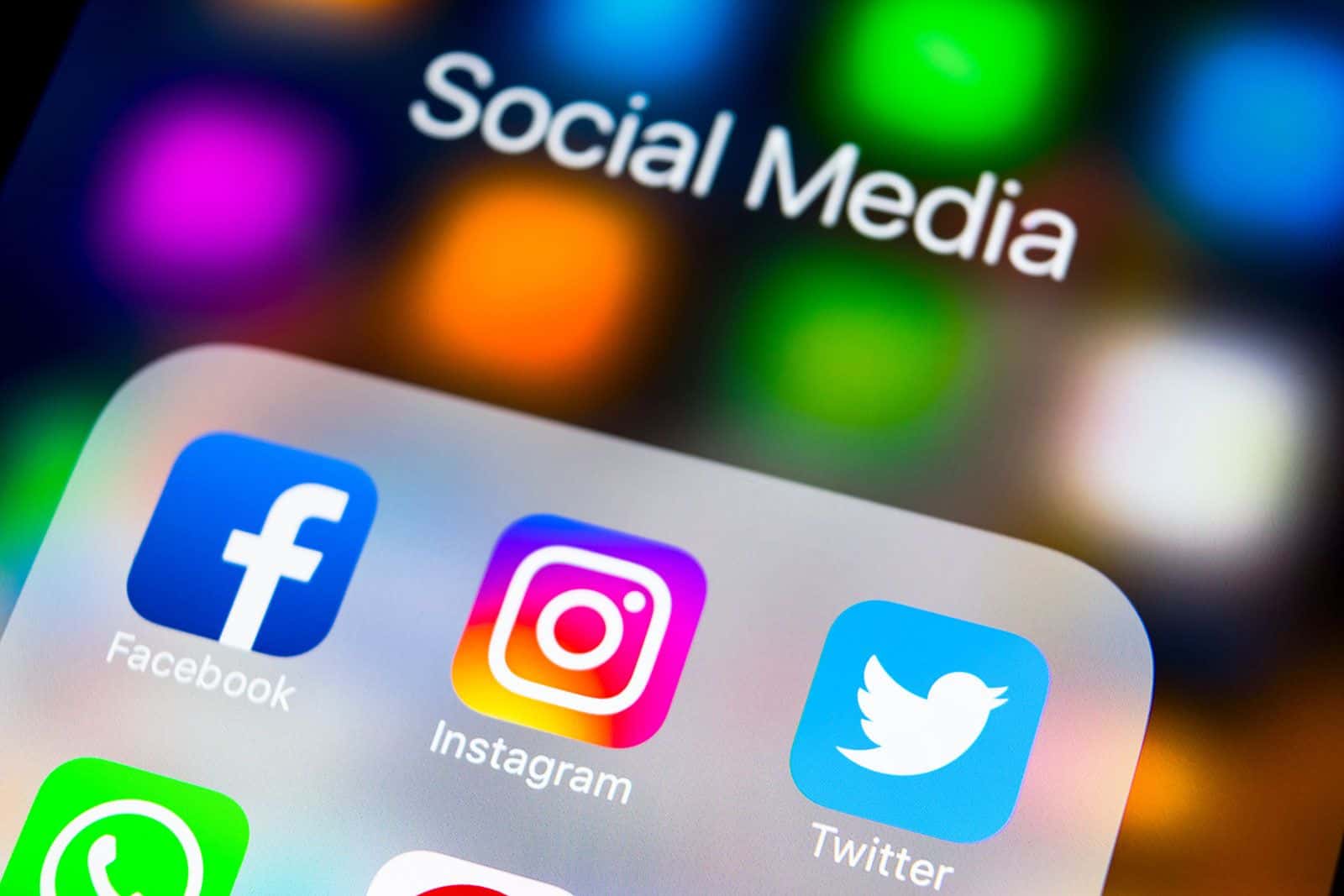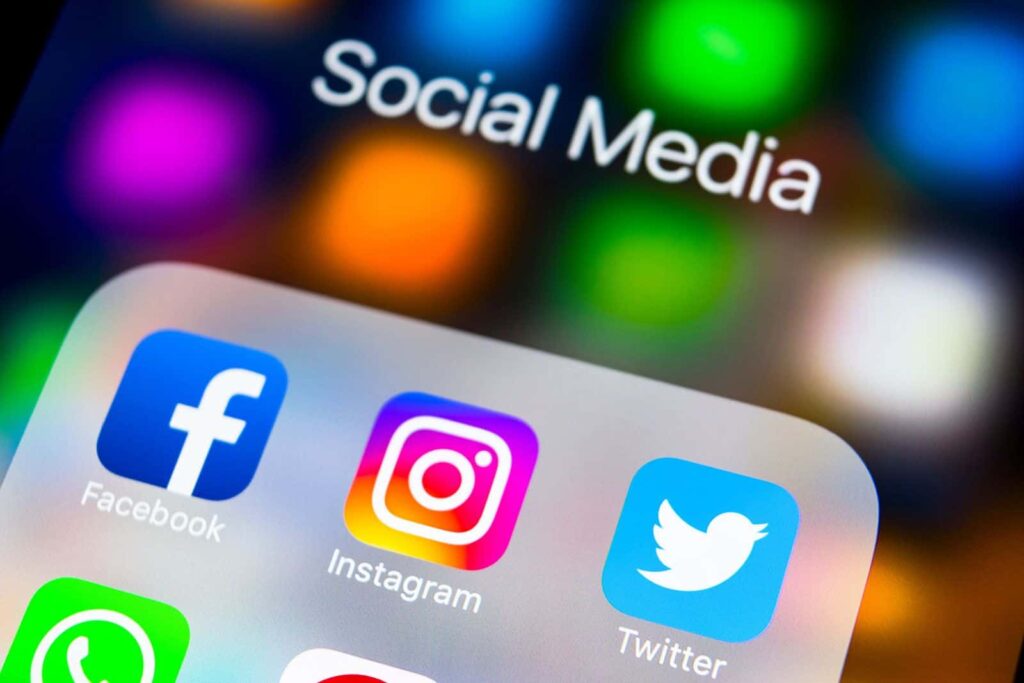 Facebook is the leading social media platform, and setting up a page for your rehabilitation center on the platform is simple. Once you've gotten the hang of it, Facebook is a great way to show off your center's facilities, people, and events. While you must be picky about who and what you include in your photographs, Facebook is a terrific way for potential clients to see how you work daily when used professionally and ethically.
Twitter is the second most popular social media platform, and its concise format makes it ideal for promoting blog posts and other material on your website. The regular tweet has a brief lifespan, but once you tweet a link to something you've created, it's out there till the end of time. Twitter is also beneficial because it attracts a more diverse user base than Facebook, allowing you to broaden your prospect list and reach out to more people across many platforms.
Pinterest lets you gather a few intriguing pieces from the internet and "pin" them to your account, enabling your followers to see what you've gathered since you started using the site. This network is fantastic for inspirational photographs, quotes, and other content aimed at helping people heal or look forward to happier days. You can also share your infographics or other visual content.
Other choices include YouTube movies showcasing your facilities and Instagram images of nearly everything at your facility, which can each serve their niche. However, Facebook, Twitter, and Pinterest are the most popular social media marketing sites.
That said, if you want to make social media — or any other marketing activity — work for you, you must incorporate one key trait into everything you do:
9. Let Your Call to Actions Do Their Magic!
Calls to action work well at the end of every piece of content, including images, blog posts, emails, landing pages, and even your homepage. Calls to action urge the reader to take specific actions, such as approaching you directly or following you on social media, to move them closer to becoming clients. You should know what you want your audience to do when they've finished reading everything you do with your digital platform, and you should represent that in the call to action.
Writing effective calls to action is simple, but it's more difficult to perfect them. First, they must incorporate actionable, straightforward verbs to appeal to a broad range of people. They should also offer links to pages that simplify completing your assigned task. Finally, they should stand out from the rest of your website, usually with a bright color (such as red or yellow) or a large button.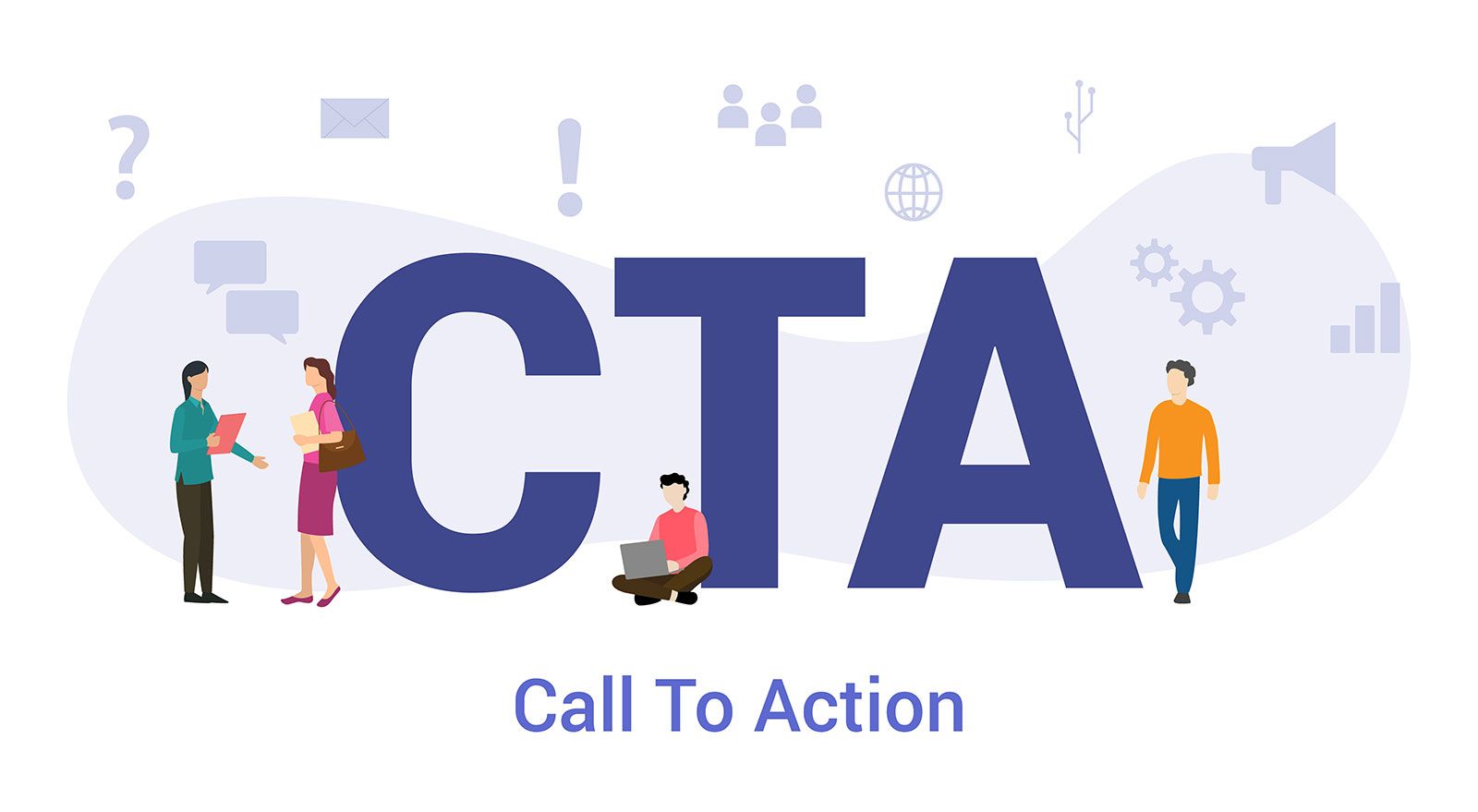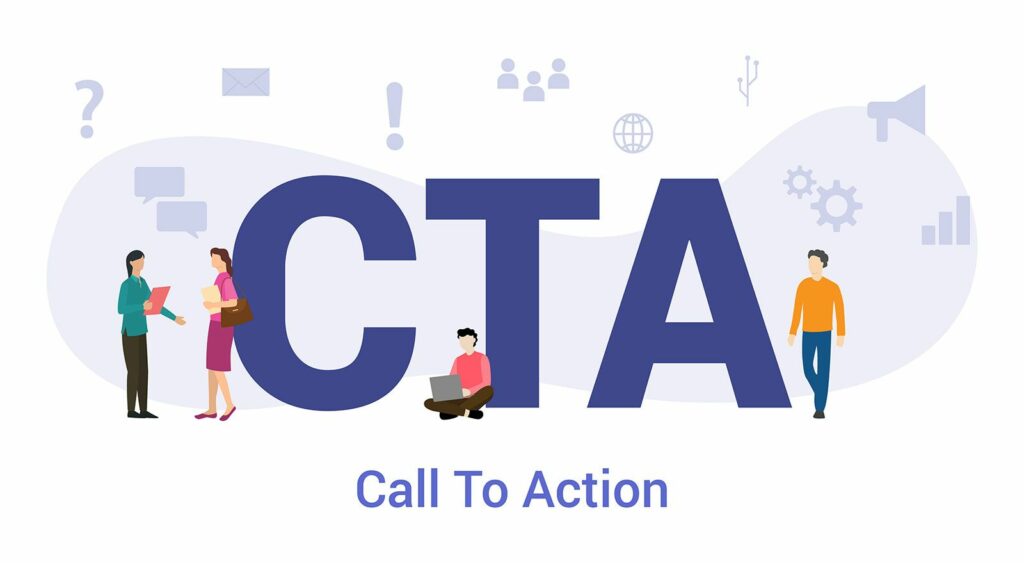 Calls to action are crucial for conversions since they clearly state what a potential customer should do next. You won't be able to get the conversions you want if you don't use calls to action because most clients won't know what to do. And when you do, your readers will pay attention.
Because online conversions are crucial to rehab clinics' performance, you should test your calls to action on each page. You can construct alternative calls to action, A/B test them, and discover which performs better, just like you can test your email's headlines and clicks. You can start generating more qualified leads by eliminating alternatives by improving your conversion rate.
Finally, you should only mention one step for a customer to complete when creating a call to action. "Contact us or continue reading our site" phrases provide the reader a choice, and they may not do either because you gave them both options. Direct, short, and single-option calls to action are the most effective, and the more powerful you can make them, the better.
Partner with an SEO Expert
If you're accustomed to a certain level of success running your rehabilitation center, you may not have given much thought to how you could generate even more leads and fill up your rooms. After all, you're already busy enough as it is! However, if you're ready to take your business to the next level, it's time to use effective rehab lead-generation strategies. And there's no need to worry about not having the time to implement them – that's where I come in.
As a full-service Internet marketing expert, I know everything about SEO, email marketing, conversion optimization, and more. In other words, I have the skills and knowledge needed to help your rehabilitation center get the desired results. When you partner with me, your success becomes my success – and that's why I'll work my hardest to fill the rooms of your rehab center. So if you're ready to get more clients for your rehab center, contact me today to get started.