Today, digital marketing for healthcare is something that more hospitals, medical practices and medical technology businesses are considering. Healthcare businesses need to find ways to set themselves apart from the competition, and digital marketing is one way to accomplish that. Although most medical services are performed in brick-and-mortar structures, many patients find them by online searches. Research shows that more than 85% of people who need non-emergent medical services use the internet to search and read reviews before they book an appointment. More than 75% of those people make decisions based on the information they find online. Because of this, it is more important than ever before for medical businesses to provide potential patients with the answers they need and the information they are looking for to decide.
What Is Digital Marketing for Healthcare?
Digital marketing for healthcare can include any form of online marketing. Internet marketing channels may include paid search engine ads, in-app ads, website ads, social media ads, email advertising and more. The most common methods of marketing for healthcare businesses in the past were billboards, printed ads or television commercials. While those are still useful today, digital marketing should also be a priority. One advantage that digital marketing offers is an easier way to adjust media and content as needed. A key component of successful digital marketing is good SEO. With solid SEO practices, the content that medical businesses create can reach the right audience.
Why Is Digital Marketing Important for Healthcare Businesses?
According to research conducted before 2020, one survey showed that 65% of medical technology companies spent less than 20% of the total marketing budget on digital channels. A survey conducted after 2020 showed that more companies had placed a higher priority on digital marketing, and some had even allocated more than 50% of the total budget to digital marketing. Of the companies that shifted their priorities to digital channels, more than 90% said that their marketing outcomes had improved by at least 10%. In the coming years, marketing experts believe that companies will spend at least 40% of their total marketing budget on digital methods. There are two important reasons for budgeting more for digital marketing.
Reach Specific People
In addition to connecting with the large number of people who use the internet for healthcare provider research, one key reason why digital marketing is so important is it allows health providers to reach the specific patients who need their services. In marketing, reaching the right audience is especially important for niche or specific services. For example, a medical facility that offers only oncology services is for a specific group of people. Without a targeted digital marketing strategy, the outcome can be like placing a billboard. A lot of people may see the content, but only a few may be the people who need those services. With digital marketing, there are ways to reach people who are searching for specific keywords, phrases or services in a specific area.
Providing Valuable and Useful Information
Another reason why digital marketing for healthcare is important today is because people are more informed and require more information to decide. They often want to learn for themselves and see what others have to say on reviews. In the past, people relied more on recommendations from other health professionals or their friends. Today, society is more mobile, and it is more common for people to move to urban areas or to places where they may not know anyone to ask. Also, if they get referrals from doctors along with specific recommendations, they are more likely to do their own research on those recommended professionals. This emphasizes the importance of having an online presence and providing the right people with the information they need through good SEO.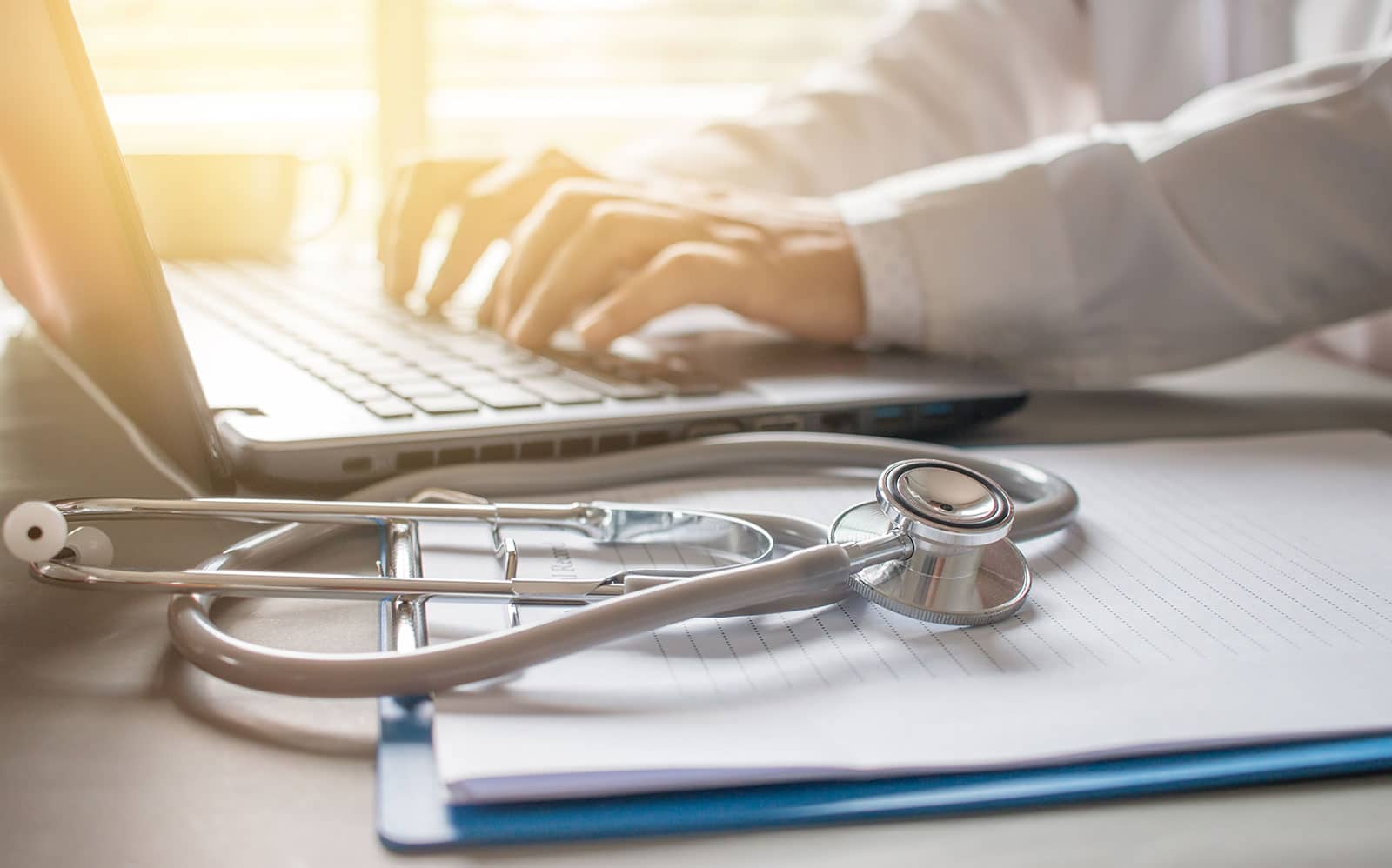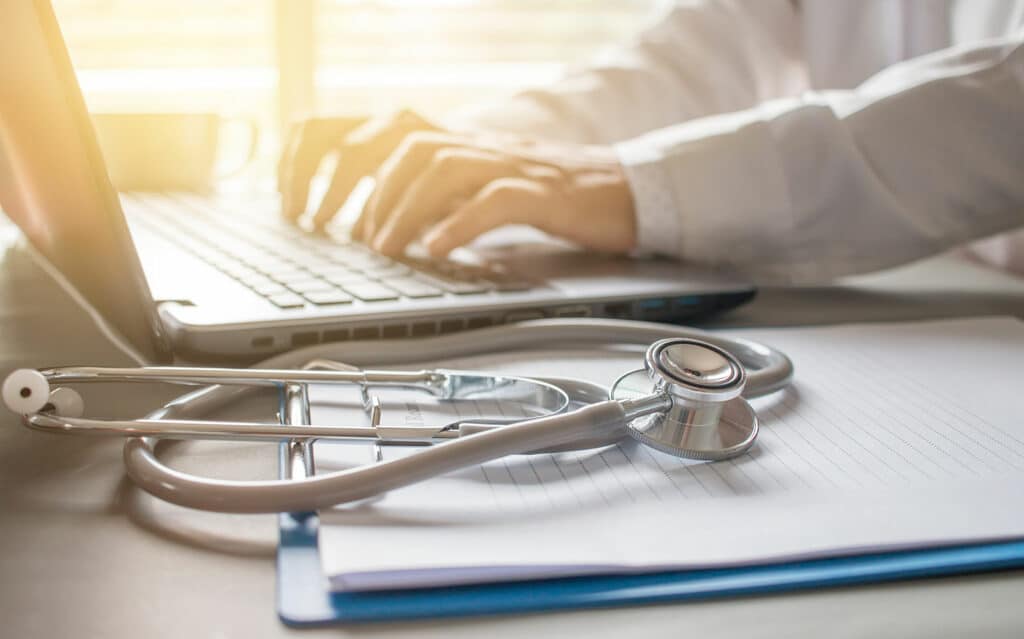 How To Attract and Keep More Patients With Digital Marketing for Healthcare
Good SEO is the foundation of successful digital marketing for healthcare businesses. Think of email PPC campaigns and advertising like a lease and good SEO like a mortgage. Both are useful and have benefits. However, although SEO takes time, it is a valuable long-term investment with "ownership" being a higher ranking on SERPs. These are some SEO essentials for converting site visitors into patients.
Use the Right Keywords
Finding the right keywords to use can be more challenging than most people think. While the broader ones may seem obvious, there are often additional keywords that are overlooked. For example, a pain management clinic in a large city would certainly use "pain management" and the name of the city in the content. However, there may be many causes of chronic pain or common questions that people who suffer with chronic pain search for on Google, and some of the keywords in those searches may not be the first ones that come to mind. SEO experts use a variety of methods to find valuable and overlooked keywords. The benefit for medical businesses is that their content and ads reach a more specific audience that is more likely to set an appointment.
Satisfy Search Intent With Quality Content
This goes along with keyword and key phrase selection. While there are keyword tools available online, working with an SEO expert can help a medical business even more. Experts go beyond basic keywords to curate content in a way that appeals to specific search intent and includes the keywords connected to it. For instance, an expert may suggest creating a variety of informational procedure-specific pages for a surgery clinic that handles only colorectal surgeries. The pages may inform people about surgical processes, preparation tips and more for common procedures the clinic handles. This helps establish the clinic as a trustworthy authority figure and may give potential patients the information they need to feel comfortable enough to schedule a consultation.
Websites with informational content that satisfies search intent tend to rank higher, and SEO experts know how to craft the content in a way that it is more likely to rank higher on SERPs. Having more content is also a good opportunity for linking to other relevant pages or topics on the site that visitors may find useful enough to stay on the site longer. Additionally, when a medical business has a website with useful facts and information, it is more likely to be sourced and linked by bloggers or other websites. Those backlinks can be valuable for SEO.
Utilize Visual Elements
In addition to satisfying search intent, it is important to give people forms of content that are useful to them. For instance, if there is a page with a lot of text, it should not be one large wall of text. There should at least be headings and subheadings, and adding relevant photos or graphs can help. Also, it can help to incorporate informational videos for people who have a harder time reading. Videos can be more engaging for learning. People are more likely to spend more time on the website watching a video than they are reading a long block of text, and the amount of time people spend on a site is an important SEO consideration. SEO experts can help medical businesses find or create the right visual content for different pages on the site.
Optimize Mobile Use, Security and Speed
These are also important SEO factors for favorable outcomes. If a site is not optimized for mobile users, they are likely to get frustrated and go back to the SERP. Sites that are not optimized may help reduce their bounce rate by creating mobile-friendly pages. Also, slow pages are more likely to lose searchers faster. As a rule, a site should load within a couple seconds. When it does not, it is more likely to lose visitors. An SSL certificate is important for encrypting the connection and giving site visitors the assurance that their information is not compromised.
Why Work With a Professional SEO Agency?
To appeal to today's healthcare consumers, medical businesses must adapt their marketing strategies and devote more attention specifically to digital marketing. With a good digital marketing strategy, it is easier to both attract and retain patients. Whether a medical business provides mental health services online to people in other areas or offers in-facility pediatric services in a specific area, the right SEO strategy is essential. A professional SEO agency can create a customized strategy that takes into consideration the type of patients the business wants to target and much more.
Thanks to advanced tracking metrics, digital marketing strategies can also be adjusted as necessary to adapt to any changes in SEO requirements, medical business expansions and more. SEO North offers multiple SEO solutions to help you create the right digital marketing strategy for your medical business or facility. Please contact us to learn more about digital marketing for healthcare.
---
Published on: 2022-07-24
Updated on: 2022-08-11