At SEO North, our goal is to help our clients to maximize their return on investment. Today, SEO usually returns the highest ROI from all available marketing channels because organic links are more trustworthy and get the most clicks. Recently, we worked with a client in the detox industry for a year-long campaign that multiplied the client's website traffic and visitor quality. The client got a high return on investment and continues to work with us because of the outstanding results. Read on to learn about the success that we realized for our SEO client.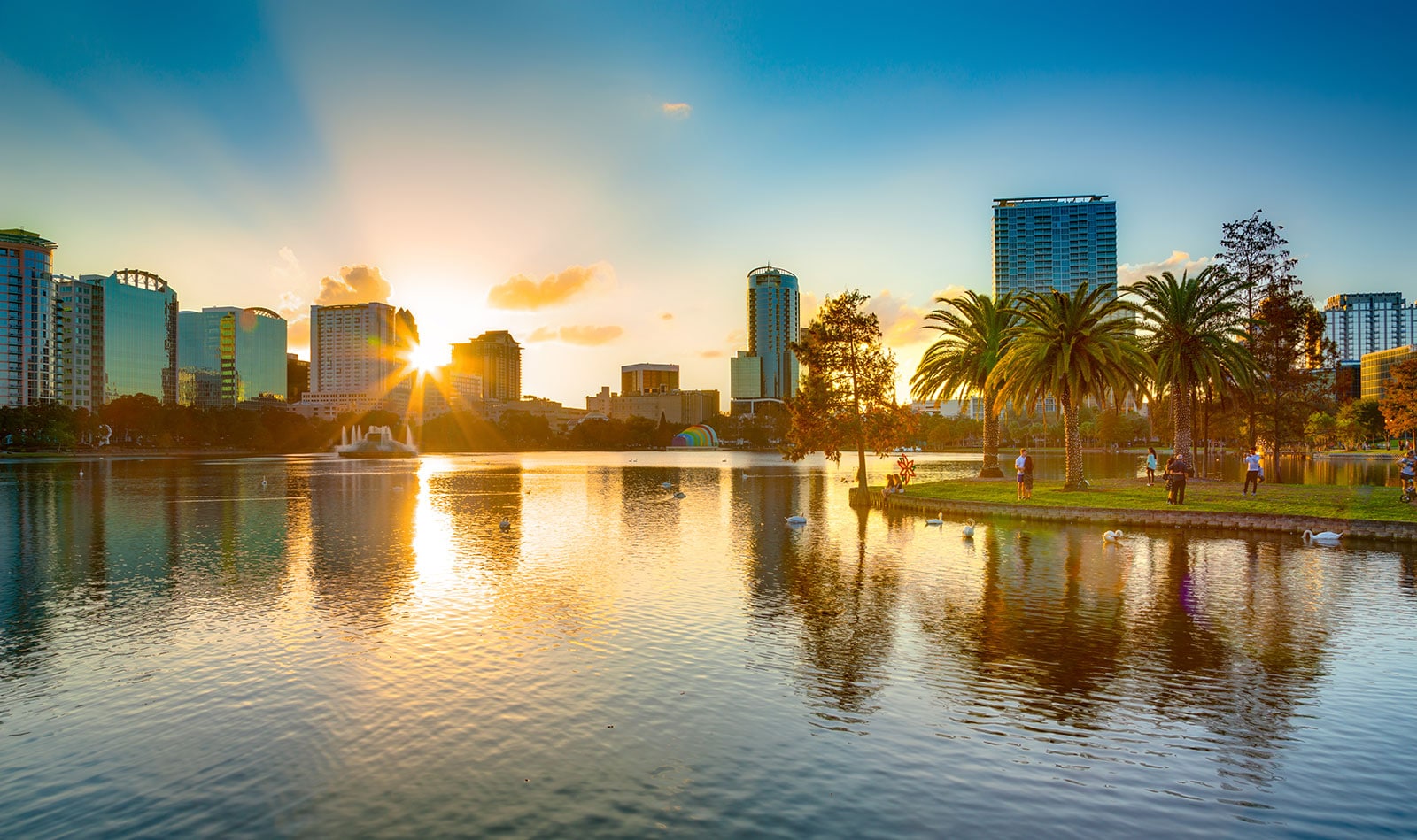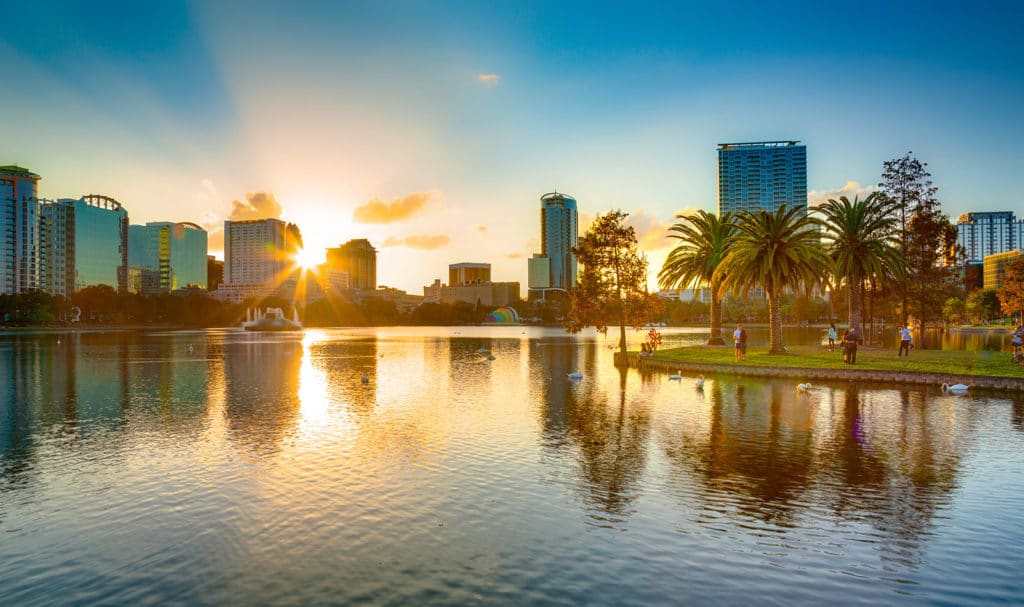 Our Project for Medical Detox Center in South Florida
In early 2019, we were approached by Medical Detox Center in South Florida, a detox facility that had been in business for three years. The company had already put significant effort into SEO. The company had hired a team of three marketing professionals who were working full-time internally to build traffic. The marketing team had realized some success, and they had made many assets that would later help in our SEO campaign.
However, like many companies, Medical Detox Center in South Florida struggled to realize its full potential. We often tell our clients that putting more money into marketing does not necessarily increase revenue unless funds are spent effectively. Prominent marketers can work as hard as they want, but they will not get results unless they focus on boosting search engine rankings. Efforts directed in the wrong way can yield negative results.
Thankfully, Medical Detox Center in South Florida had already realized that their marketing team was not getting acceptable results. Therefore, the client began talking to dedicated SEO service providers in search of a solution.
When the client reached out to us, we quickly identified the issues holding it back from achieving prominent search rankings. We collaborated with the client to develop a strategy that would achieve the client's objectives while accounting for budget constraints. Our team was also able to show data from other campaigns to prove that our process would be effective.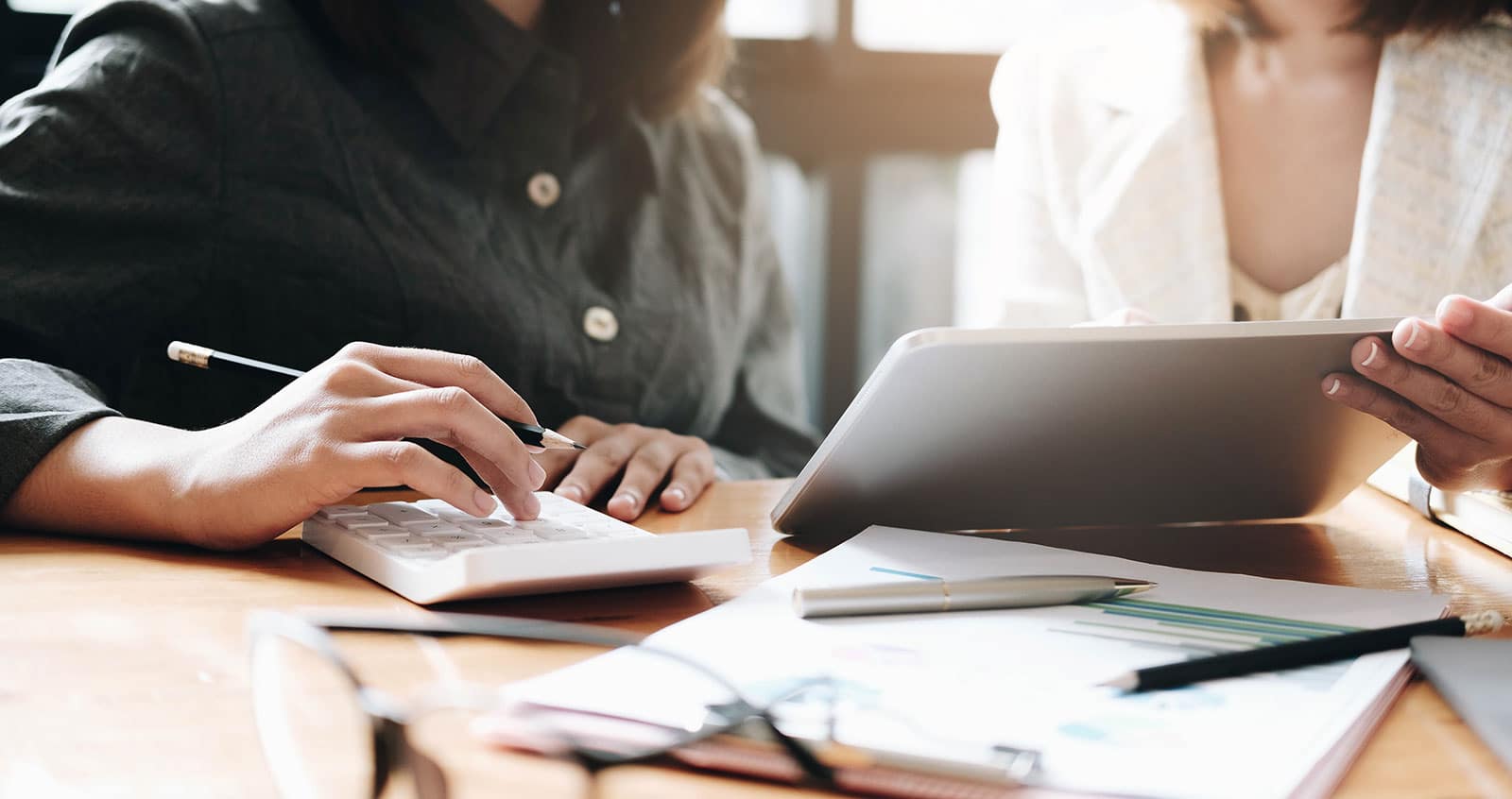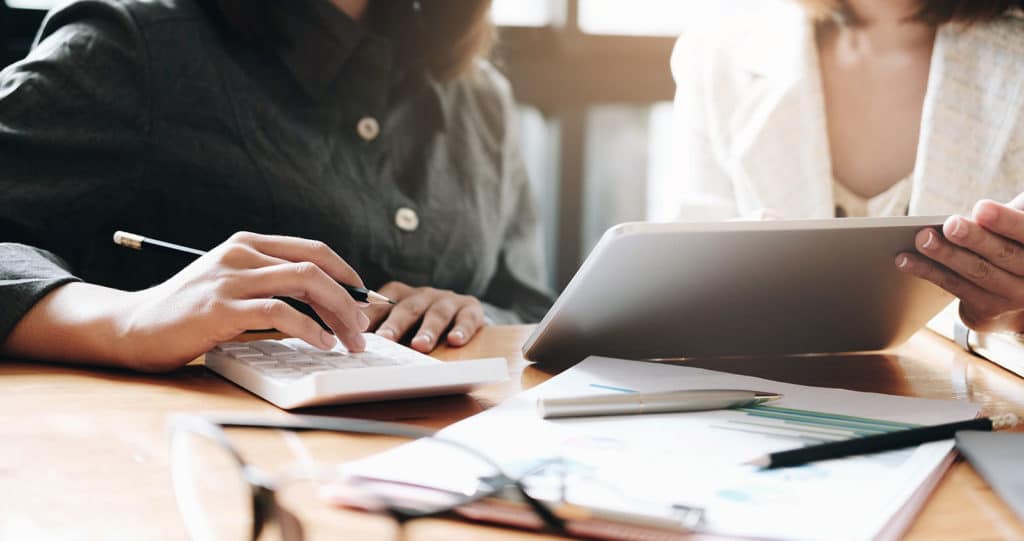 The client valued the effort our account managers put into developing a customized solution that was a perfect fit. As a result, the client agreed to enter into a year-long SEO contract with our company. Of course, the contract could be extended at the end of the term, but the client would be free to go if we failed to achieve success.
Project Achievements
The project's outcome for Medical Detox Center in South Florida was a significant success for both our agency and the client. We immediately began turning around the client's situation and doing activities to get the client ranking for valuable keywords. Most importantly, our campaign focused on building lasting value so that our efforts would continue to generate revenue long after the initial campaign had been completed.
One astounding achievement of our campaign was that the cost of the deal we offered the client was 20 percent less than the entire marketing team the client had hired. We work in a highly efficient manner, and all of our activities are aimed toward achieving results. Consequently, our services are often less expensive than hiring full-time staff. At the same time, we were able to achieve enormous revenue growth for our client.
Overall, our campaign multiplied the organic traffic the client was getting, and this traffic helped to increase revenue earned from digital sources significantly. We also helped the client to boost conversion rates by improving its website. Additionally, we helped the client build a pipeline that could capture leads and nurture them over time. Some of the critical details of the success we achieved for Medical Detox Center in South Florida are explained in the next section.
Increased Monthly Organic Traffic by 500 Percent
Our SEO efforts led to a surge in monthly organic users. When we started the campaign in July 2019, the client had 1,466 unique users visiting its website from search engines. By the time we were done with the initial year-long agreement in July 2020, the client was getting 8,797 individual users every month. These users were highly targeted, and they proved to generate significant traffic for the client.
Overall, the monthly organic users metric increased 500 percent in just one year. Today, we continue to boost organic users for our client every month through the long-term arrangement the client agreed to after we exceeded expectations.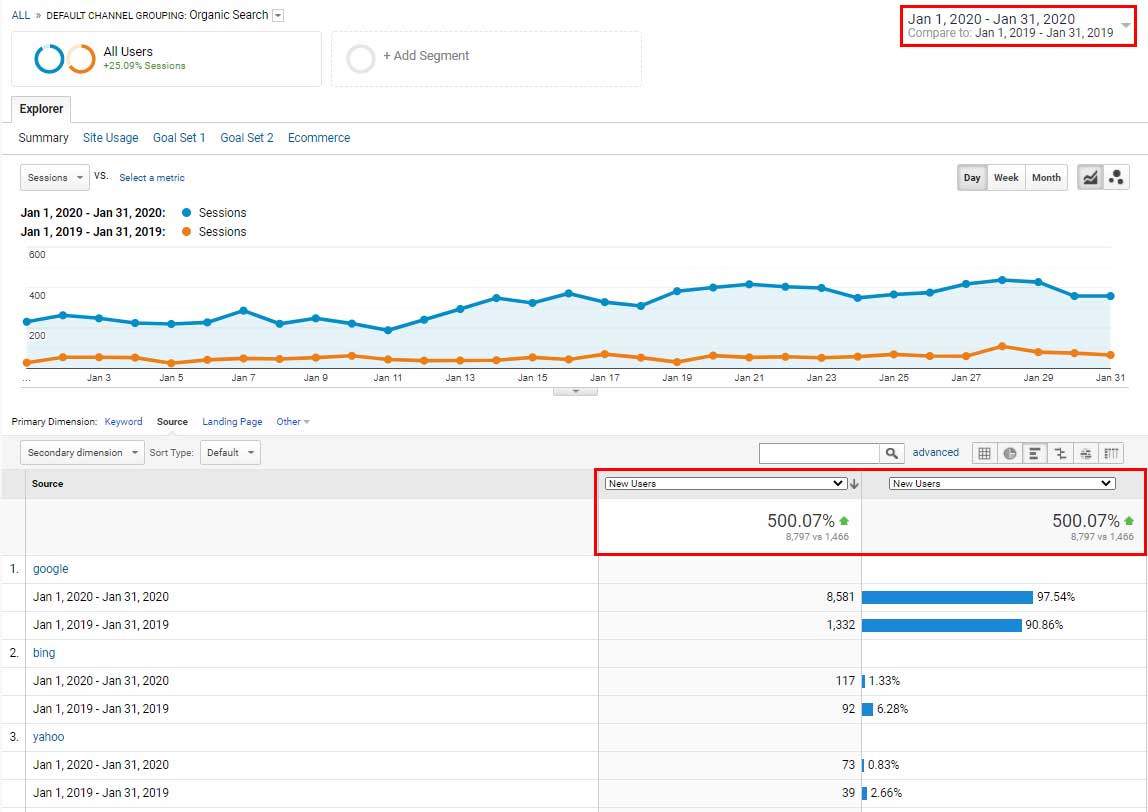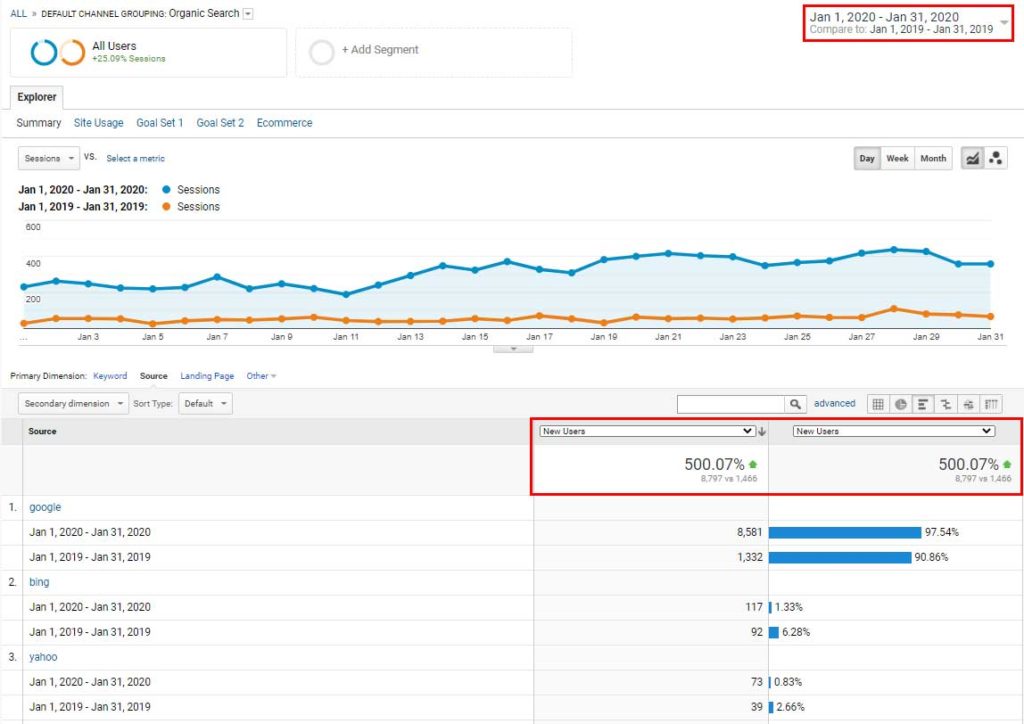 Increased Monthly Inbound Organic Calls by 170 Percent
Although we could help our client generate leads through digital channels, the reality is that detox centers get most of their revenue from inbound calls. As a result, inbound calls from traffic originating from organic sources were a key metric to monitor in the campaign for our client.
When we started with the client in July 2019, 191 people who found the client through search engines called every month. By July 2020, we were getting 513 unique website visitors to call every month. Therefore, we boosted calls from organic sources by nearly 170 percent in just one year.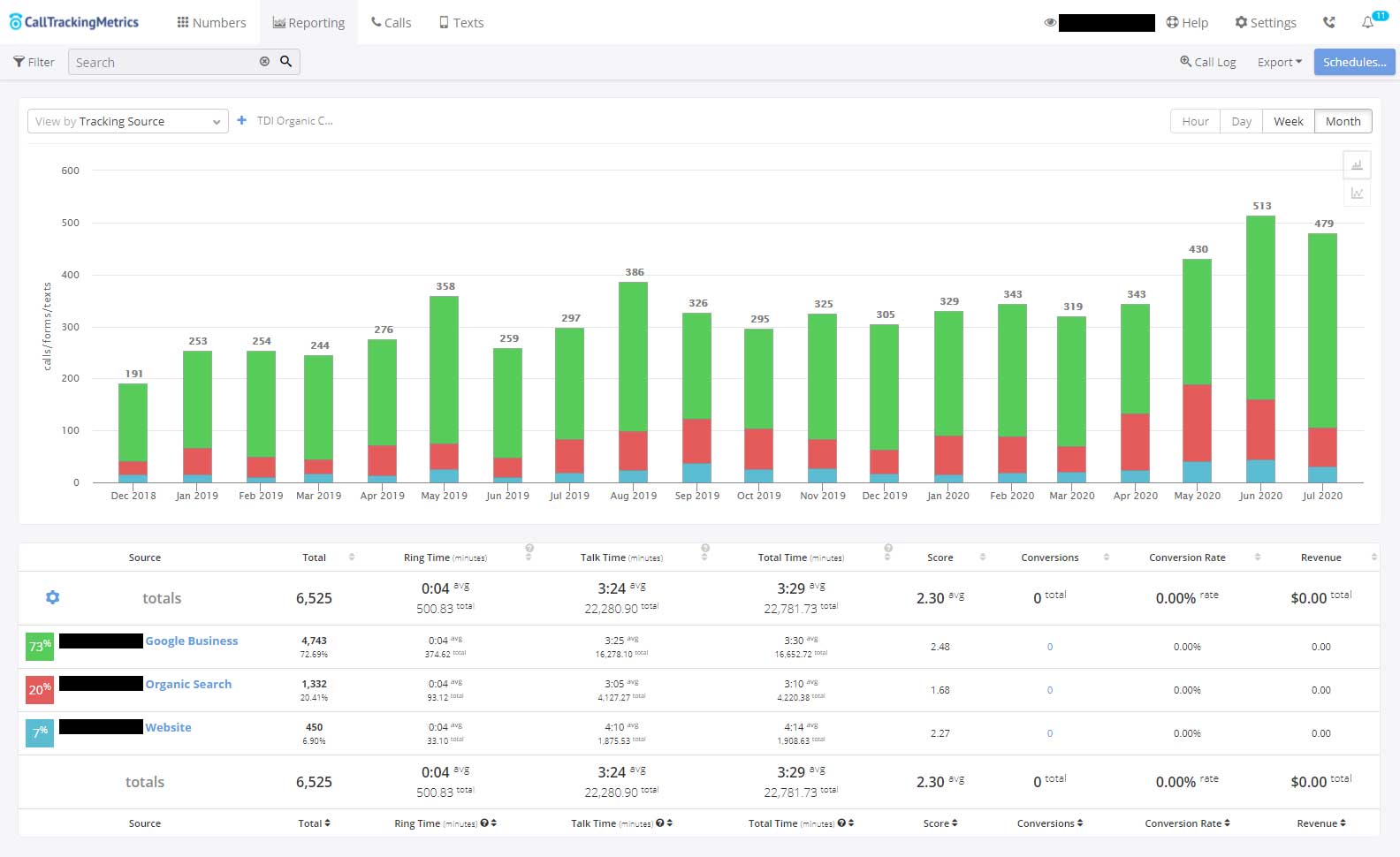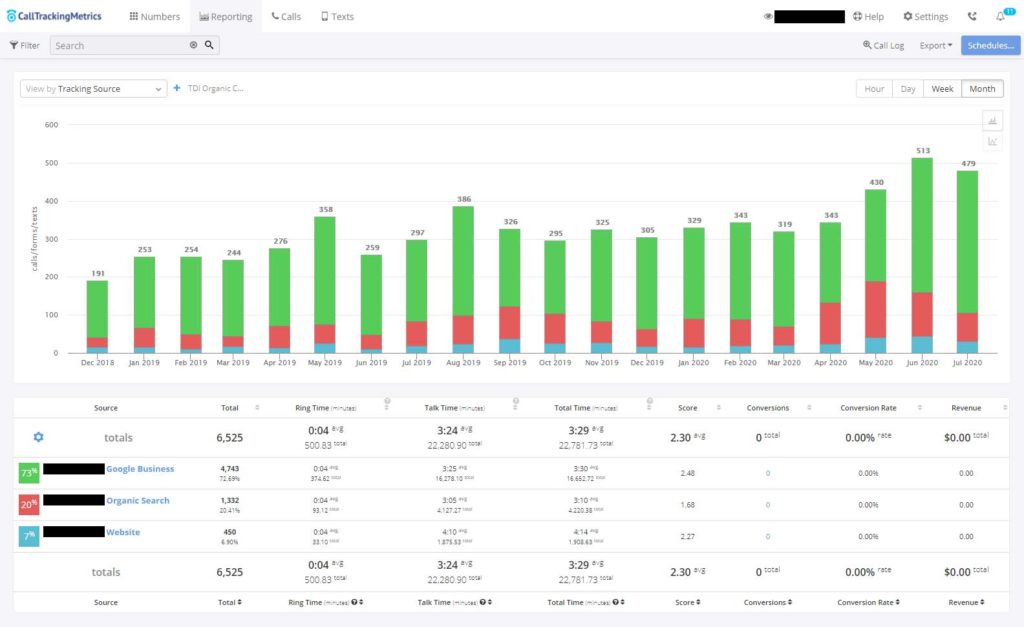 Increased Calls from Google My Business by 150 Percent
Google My Business enables people who search for a local business to quickly get basic company information, such as phone numbers and a quick summary of what the company does. This information is often enough for visitors interested in what a provider offers to place a call immediately. Consequently, the volume of calls from Google My Business is one of the most critical performance metrics to follow when SEO campaigns for a detox center.
In our campaign, we boosted calls from Google My Business by 150 percent. Today, calls from Google My Business account for a shocking 73 percent of the client's overall calls.
Increased Number of Ranked Organic Keywords by 530 Percent
Marketers measure ranked organic keywords as an indicator of how effective an SEO campaign is performing. When a business ranks for more keywords, it has more visibility to a broader range of customers. Overall, we managed to increase the number of ranked organic keywords by 530 percent.
Increased Organic Traffic Value by 350 Percent
Organic traffic value is a crucial metric because it indicates the market rate of the traffic generated in a campaign. Organic traffic value is calculated by multiplying the volume of inbound traffic by the cost per click for the keywords to bring customers into a website. When the campaign started, the client was getting monthly organic traffic that was worth $3,658. By the end of the project, monthly organic traffic was $16,712. Overall, therefore, we were able to increase organic traffic value by 350 percent.


How We Got Such Remarkable Results
We achieved outstanding results for Medical Detox Center in South Florida because of our experience working with similar clients. Since our company was founded, we have worked tirelessly to develop and refine the perfect formula for ranking business websites. Of course, there is always room for improvement, but we have proven that our recipe can truly get results.
1. Focused on Low-Difficulty Content
The first aspect of our SEO strategy is to focus on low-difficulty keywords with a high traffic volume. Today, most SEO teams are focused only on ranking for highly targeted keywords that generate the best leads. However, we have found that many low-difficulty keywords generate great leads, but many competitors ignore them. Therefore, we fill the gap by ranking for the terms that many other SEO providers are missing.
2. Clearly Defined Products and Services
Many SEO campaigns get off course because they disregard the importance of offering great products. Even if you generate a tremendous traffic volume, you cannot expect to get conversions unless your products are presented in the right way and truly add value to the customer.
In our project with Medical Detox Center in South Florida, we helped the client to clearly define their products and services in a way that helped to build interest among customers. Our entire campaign was then built around pushing visitors to areas of the client's website to learn about these products and services.
3. Outreach to Local Businesses
Building backlinks usually is difficult. However, we reached out to local blogs directly to encourage them to link back to our website. By building local backlinks, we were able to tell Google that our client's website is highly relevant to the state of Florida and the communities our client serves.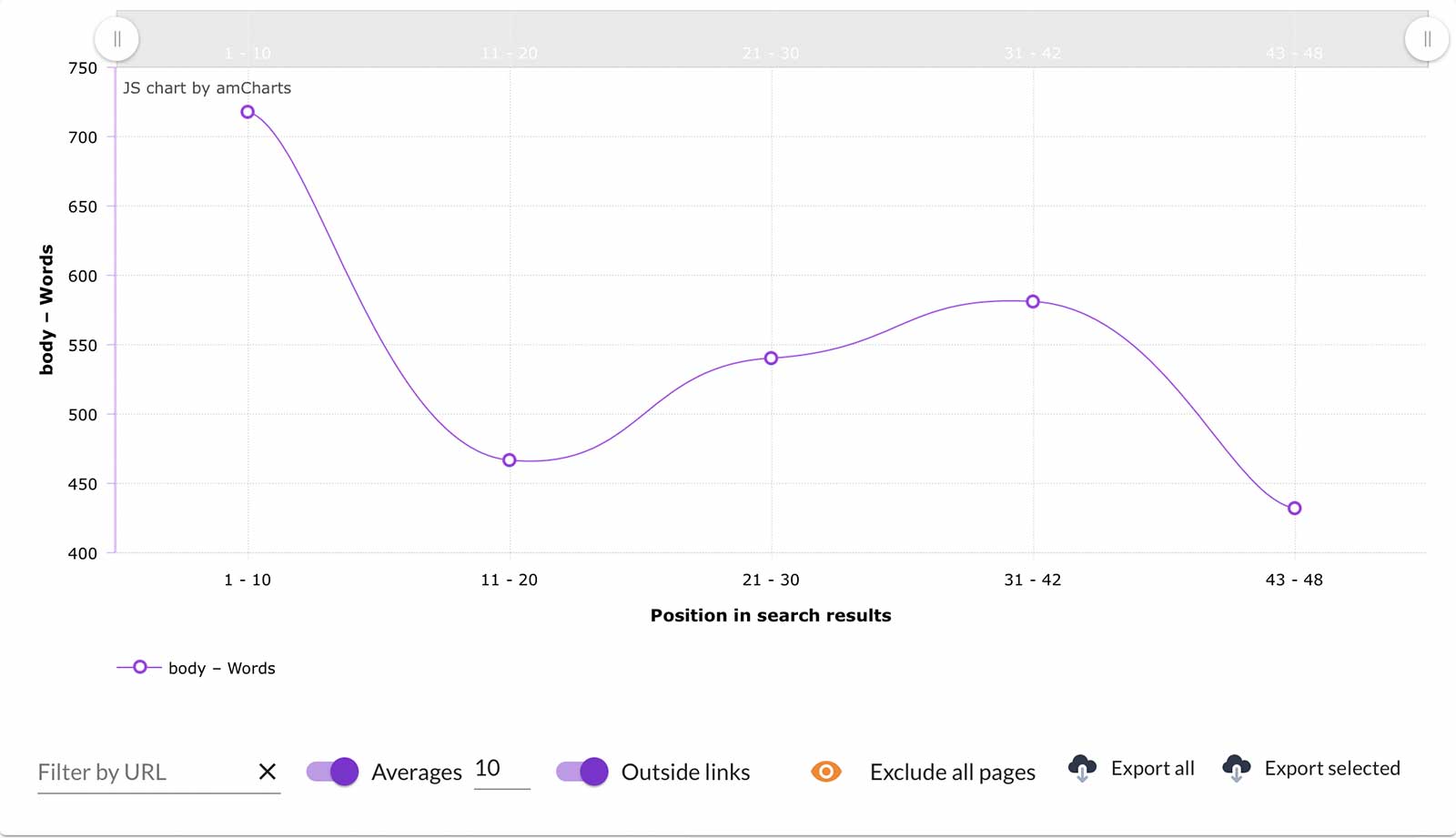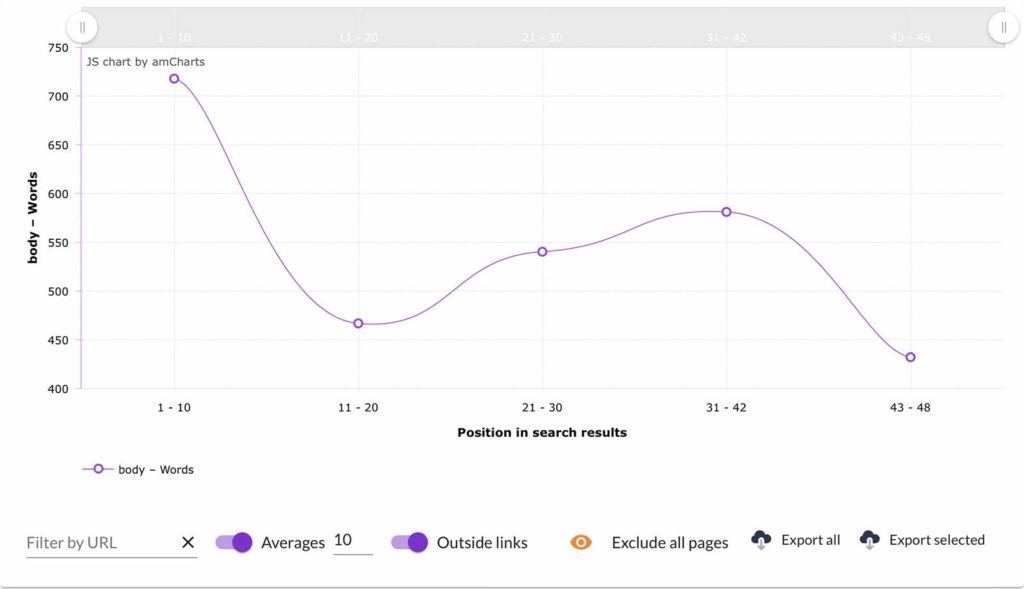 4. Optimized Dead Pages
Google factors in the average quality of pages on a website when determining rankings. As a result, it is crucial to remove dead and low-quality pages. We went through the client's website to remove or improve low-quality content that was not performing well.
5. Optimized the Google My Business Page
Optimizing the client's Google My Business page helped to increase conversion rates and generate more calls. Google My Business optimization is relatively straightforward, but few businesses know how to do it right.
6. Fixed Technical SEO Errors
When the project started, we went through the client's website to remove any technical SEO errors leading to ranking penalties. Although fixing technical errors does not give websites a significant boost in traffic, achieving top rankings is impossible unless technical errors have been entirely resolved.
7. Focused on Search Intent
Marketers have to carefully think through what people intend to find when they enter specific keywords into Google. Some keywords indicate strong interest in buying, so they attract visitors who are much more likely to place a call and close a deal. For this reason, we always consider search intent when making lists of keywords to target.
8. Used Schema Markup
It has been essential to use schema markup since the early days of SEO. However, schema tags are designed specifically for small businesses, and it is crucial to use them properly. Additionally, we used particular types of meta tags, such as "sameAs," "FAQPage," and "how-to," in a way that is ideally suitable for local businesses.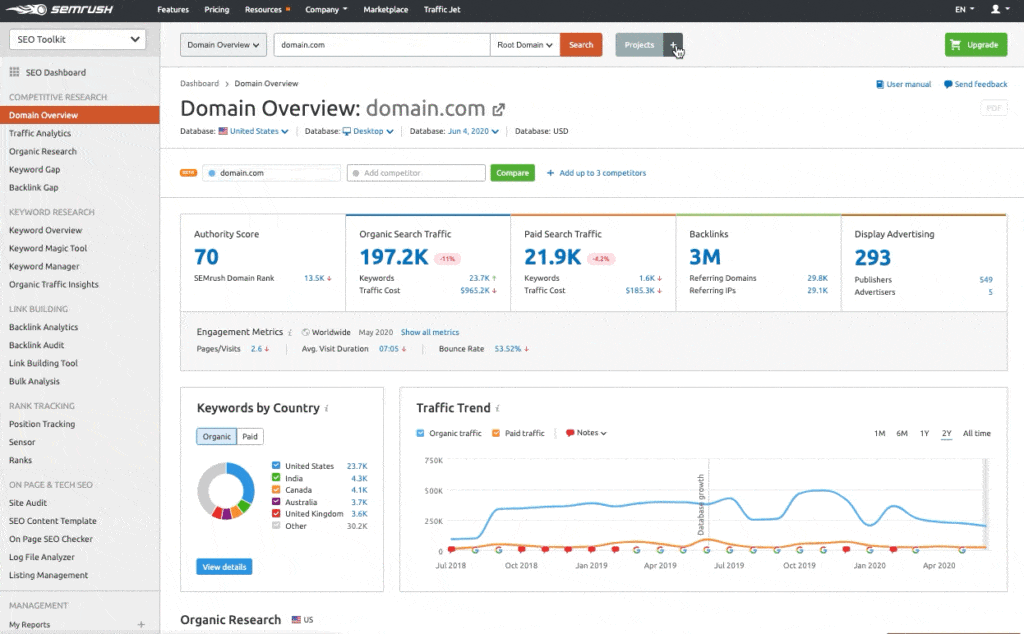 9. Followed E-A-T Guidelines
Our client sells medical services, so the client's website is ranked following Google's "Your Money, Your Life" algorithm update. To rank a YMYL website, following Google's E-A-T guidelines is crucial to maximize credibility and avoid huge ranking penalties.
10. Created a Sales Funnel
Inbound marketing campaigns ultimately seek to create a sales pipeline that generates leads that can eventually be turned into paying customers. Therefore, we worked to turn the customer's website into a sales funnel that transforms traffic into revenue.
Building a sales funnel, we optimized the client's website as a landing page to achieve conversions. Therefore, we made the website as simple as possible and removed unnecessary links that could distract potential buyers from converting. We also implemented a wide variety of lead capture forms to get contact information from potential buyers that can later be used to reach out.
11. Added Press Releases and Social Media Posts
It is vital to use press releases and social media posts extensively to promote content created for a local business as part of an SEO campaign. Press releases and social media posts have been proven to generate backlinks and produce an initial traffic surge that helps Google determine relevance and content quality.
12. Created Local Directory Listings
Directories still matter for local SEO. Therefore, we created new directory listings for our clients across a broad range of local sources.
As we built directory listings, we were careful to make new listings gradually. Creating dozens of directory listings simultaneously tells Google that you are trying to game the system. Consequently, you can get a ranking penalty if you seem like you are spamming directory listings. We create a calendar for directory listings and build listings gradually to get optimal results.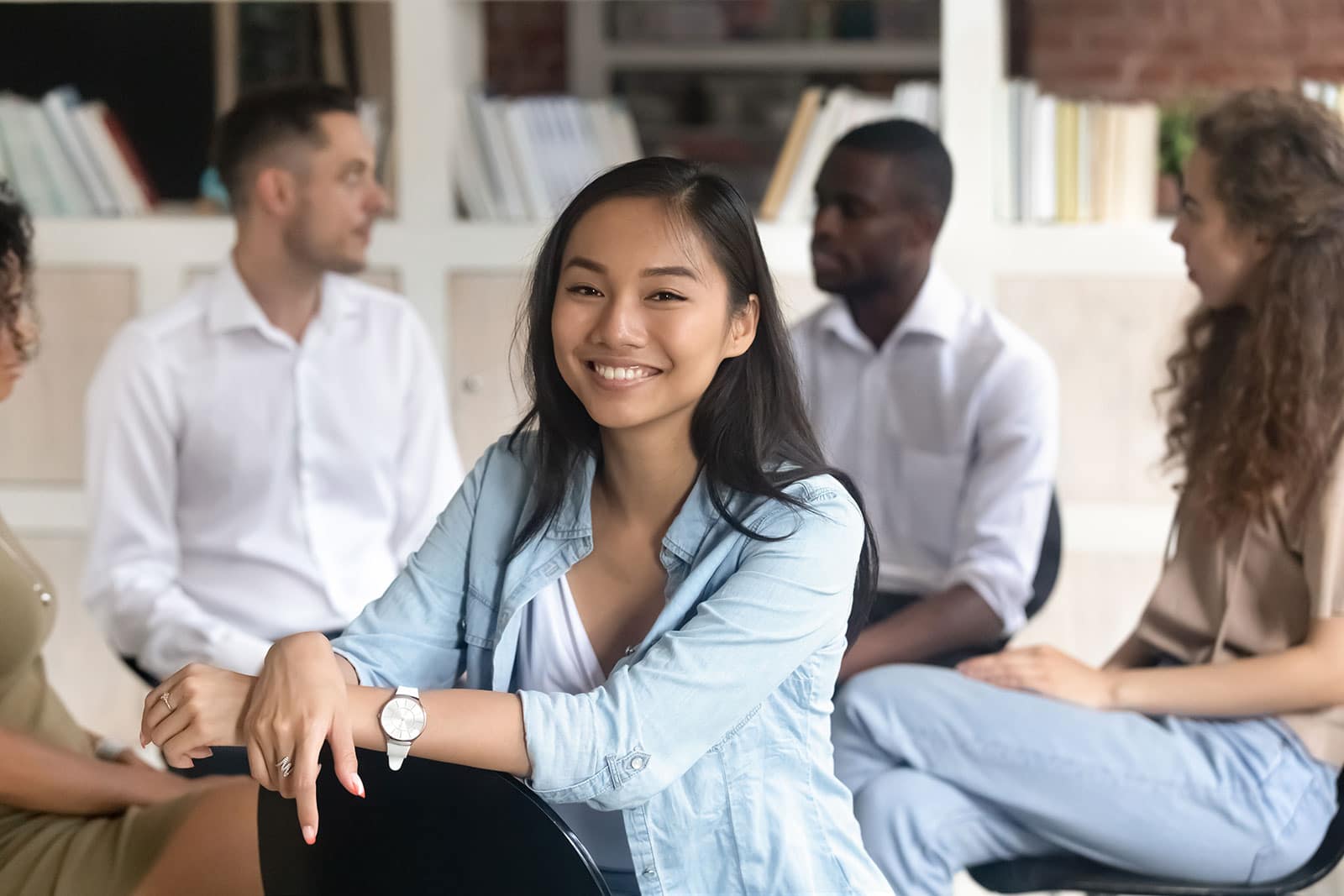 13. Focused on What People Liked Reading
As our campaign progressed, we collected a substantial volume of data about how long people stayed on pages and what types of conversions each page generated. We used this data to determine what types of content are working and what content the client's customers wanted to consume. Once we understood what visitors wanted to see, we refined our content calendar to focus on the types of content that were already getting results.
14. Constantly Refining Our Process
At SEO North, we recognize the fact that SEO is constantly changing. Additionally, even the best agencies can always learn to improve. Therefore, we dedicate time every day to learning the latest SEO practices and refining our approach. When we discover new processes, we implement them for all of our current clients. By constantly refining our system, we can help our clients to outrank their competitors and achieve long-term growth.
Call us today to request a free SEO audit for your addiction rehab website. We're interested in helping your business grow by increasing site traffic and bolstering conversion rates.
FAQ
---
Published on: 2021-07-26
Updated on: 2022-08-11