As an SEO agency, we aim to help our clients grow their business by increasing their website traffic. Of course, all SEO agencies claim to be experts at increasing traffic, but the reality is that many agencies are not able to put their money where their mouth is.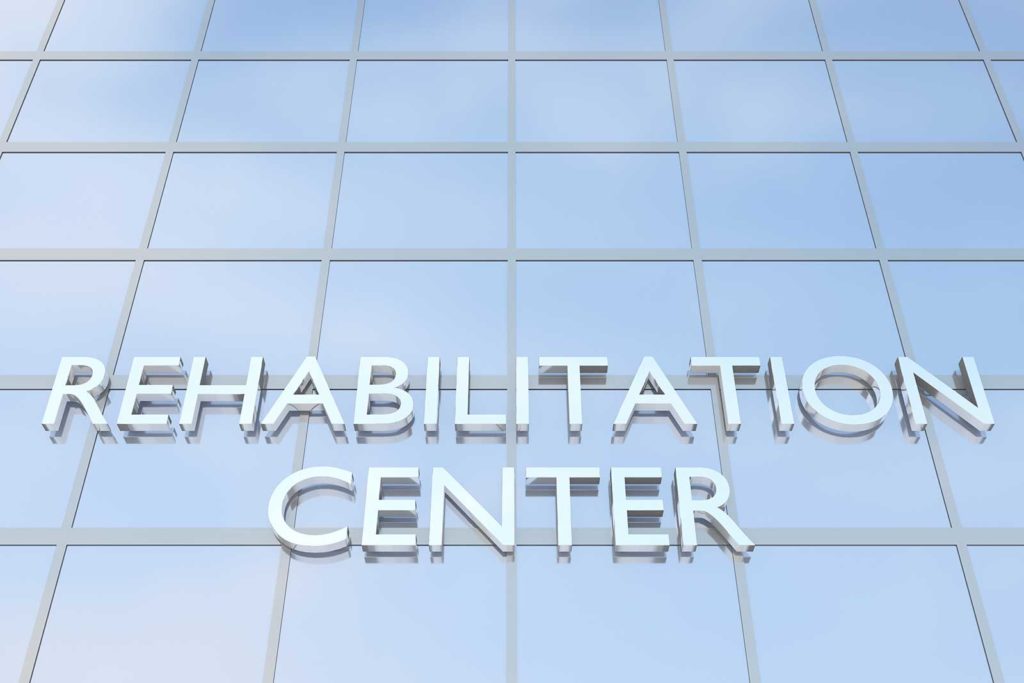 At SEO North, we have a consistent track record of achieving real success for our clients. We have worked with some of the most successful businesses in Ottawa by providing them with a full range of SEO services, including on-page optimization, link-building campaigns, Google My Business optimization, and a wide variety of writing services.
Recently, we achieved tremendous success when working for Residential Rehab Center in Missouri. Although we are a Canadian business, the reality is that we can work digitally anywhere in the world. Consequently, we have many clients that are based in the U.S., and we have consistently achieved success for them. Read on to read our case study about how we helped Residential Rehab Center in Missouri to achieve sustainable growth.
What We Did
When we were approached by Residential Rehab Center in Missouri for help, we knew right away that the SEO client had a significant opportunity to grow their business with SEO. The client was a new business that had almost no traffic, and we essentially had to start from scratch. However, we know from experience that rehab centers are one of the main types of businesses that can benefit from SEO, so we were optimistic about moving forward.
Today, nearly everyone starts their search for a rehab center by going to Google. Even clients who have been referred to a rehab center almost always investigate a provider online before they even consider making a call. As potential clients get closer to closing a deal, they generally continue to look into the rehab center online by looking at reviews and other information. Consequently, having a strong online presence is crucial for any rehab center in today's world.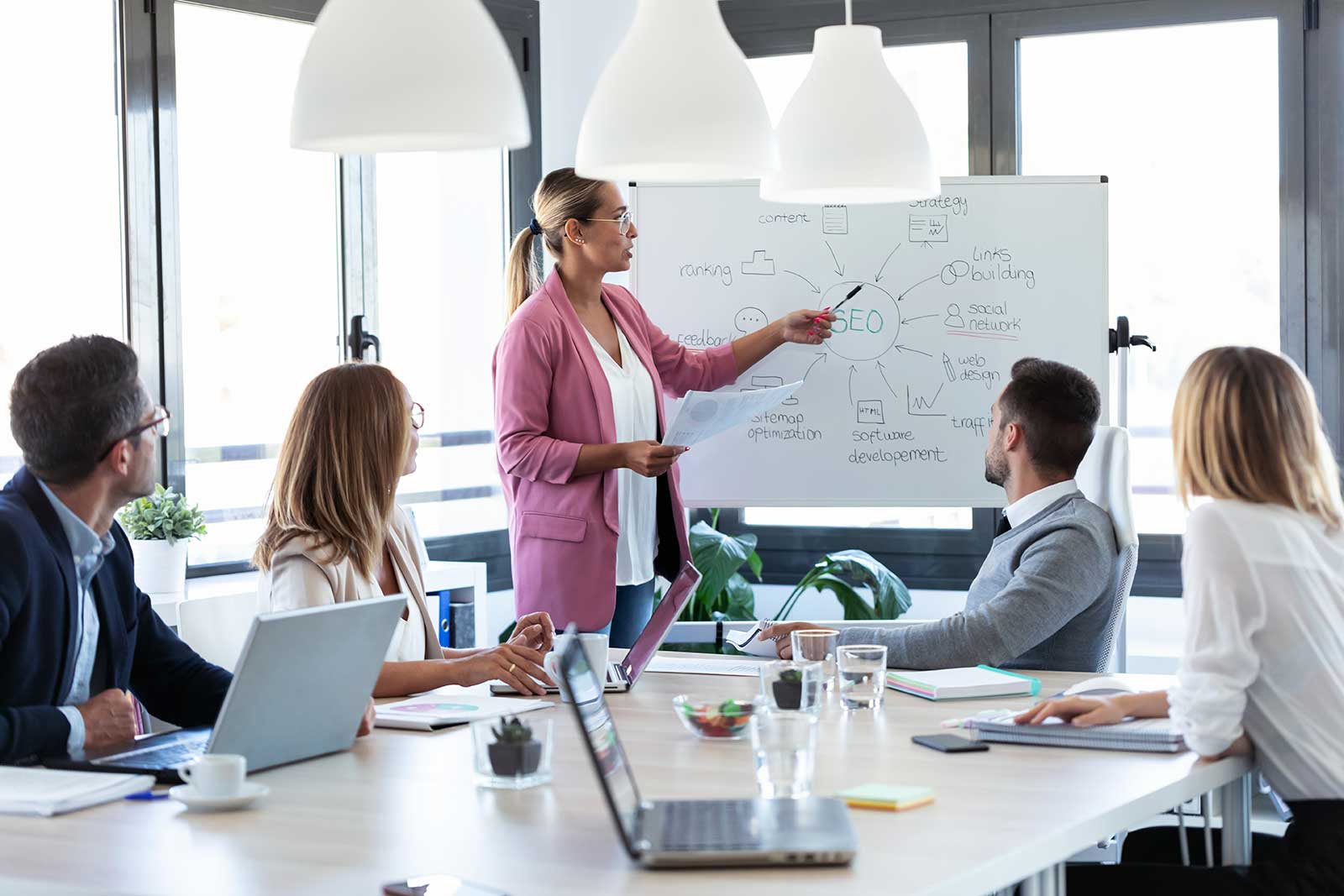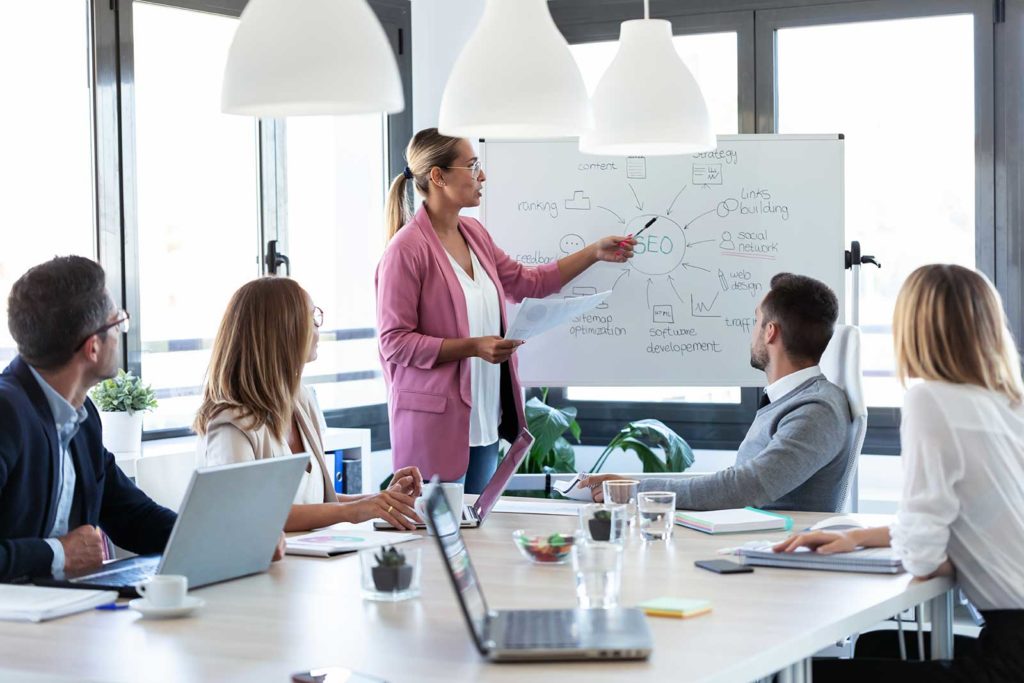 We started by working closely with Residential Rehab Center in Missouri to understand their needs and business goals. After a few conversations, the client agreed to a one-year SEO contract. At SEO North, we always prefer to work with clients on long-term contracts because SEO takes time to achieve results. However, as long as clients continue to invest in SEO over a substantial period of time, they always begin to see results. Therefore, to ensure satisfaction, we got Residential Rehab Center in Missouri to sign on with us between July 2019 and July 2020.
The project came with its own challenges that we were able to overcome by working closely with the SEO client and taking advantage of our existing infrastructure. Of course, one of the most significant challenges was the COVID-19 pandemic that took the world by storm halfway through the project. Thankfully, we had already been letting staff work from home for years, and we are accustomed to working with clients remotely from thousands of miles away. As a result, COVID-19 arguably made our company stronger and helped us continue achieving results for the client despite the challenges.
Objectives Achieved
As we worked through the project for Residential Rehab Center in Missouri, we were careful to gather sufficient data about key metrics driving campaign performance. The data we collected enabled us to figure out what areas needed improvement as the campaign progressed. Additionally, the information we gathered can be used to showcase our success to the world. Therefore, we got permission from our client to publicize some of our key achievements in this case study.
450 Percent Increase in Monthly Traffic
In SEO campaigns involving new websites, traffic is often the most critical metric to monitor. When traffic is coming in, marketers have proof that their content has been indexed and is ranking for major keywords.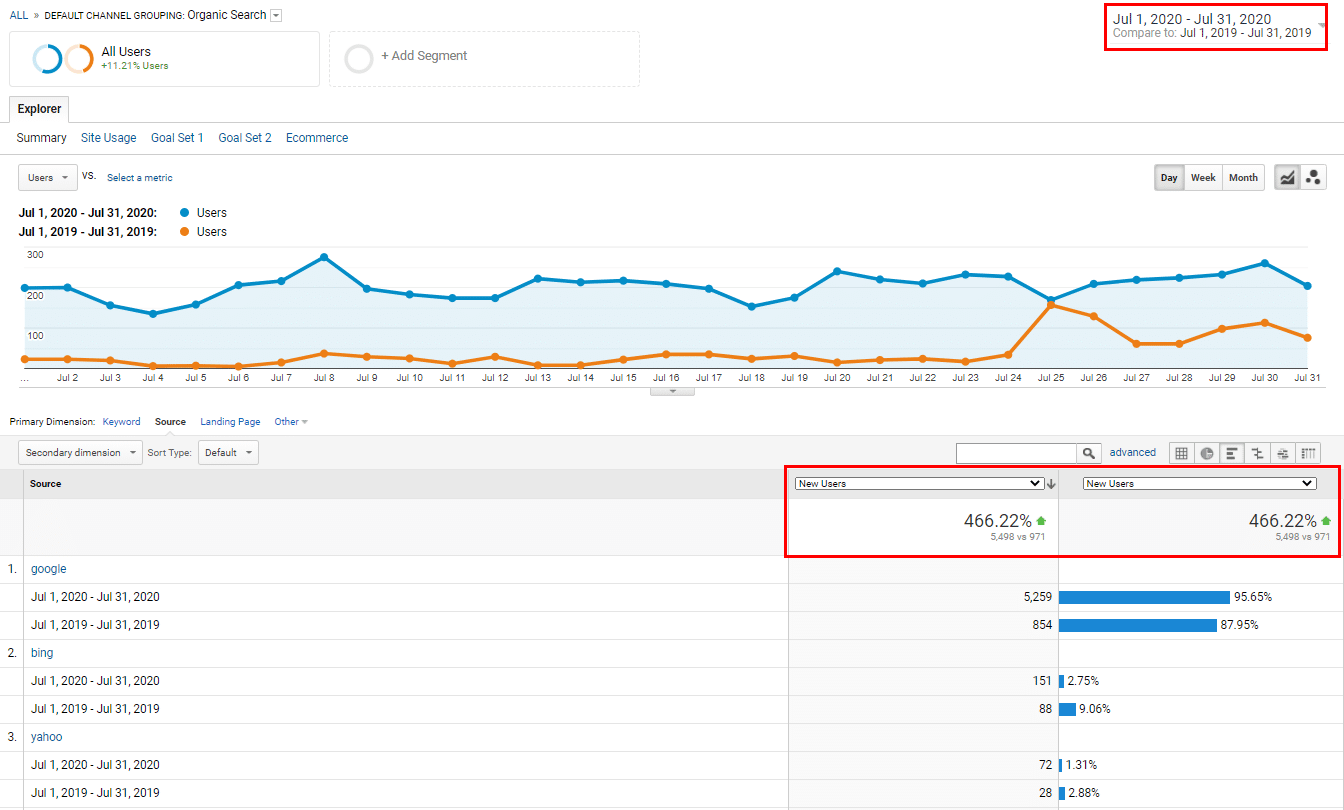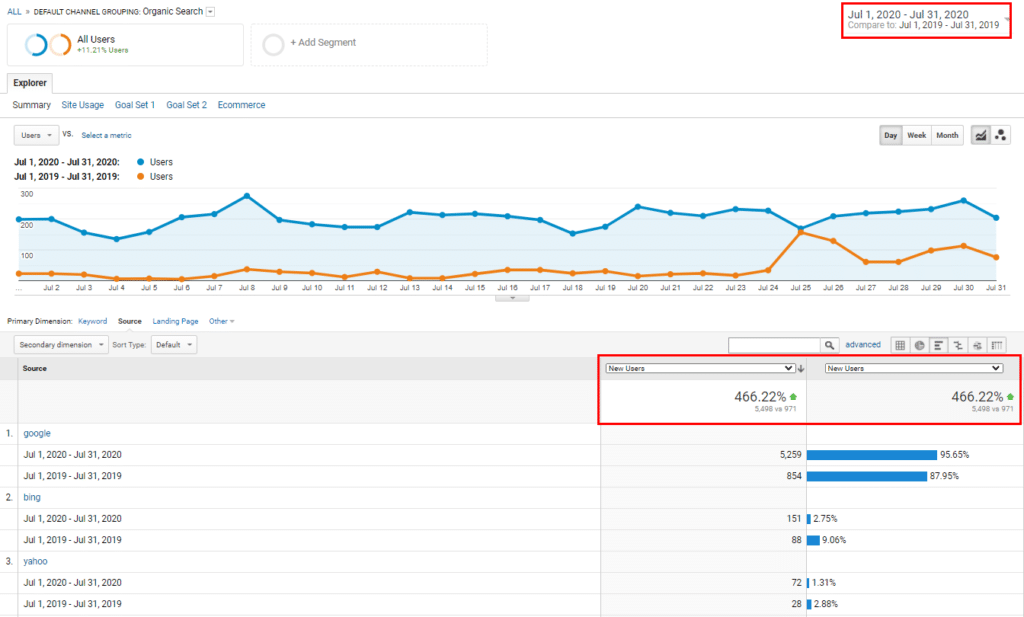 In our project for Residential Rehab Center in Missouri, we increased monthly traffic by 450 percent over 12 months. The client has continued to stay with us, and we have added even more traffic for the client since July 2020. A 450 percent increase in traffic was a remarkable achievement when the reality that the client's business was brand new is considered. In many SEO campaigns, companies have to wait over six months to start seeing any traffic. However, we have techniques to get websites indexed and ranking in significantly less time.
Optimized Google My Business Listing
Google My Business is a tool that enables local businesses to control how they appear in Google searches. Businesses can upload their logo, specify their phone number, and add photos of their facility. Google My Business is especially important when people search for specific terms directly related to a business. For instance, if someone searches for the name of a company that has an optimized Google My Business listing, a knowledge panel will appear with the company's contact information and other key information. Therefore, Google My Business can significantly increase call volume.
We succeeded at increasing monthly phone calls from Google My Business by 1,300 percent. By the end of the first year, the Google My Business listing accounted for almost 80 percent of the client's calls. Therefore, we were able to achieve an enormous increase in call volume on the channel that is most important for achieving the client's objectives.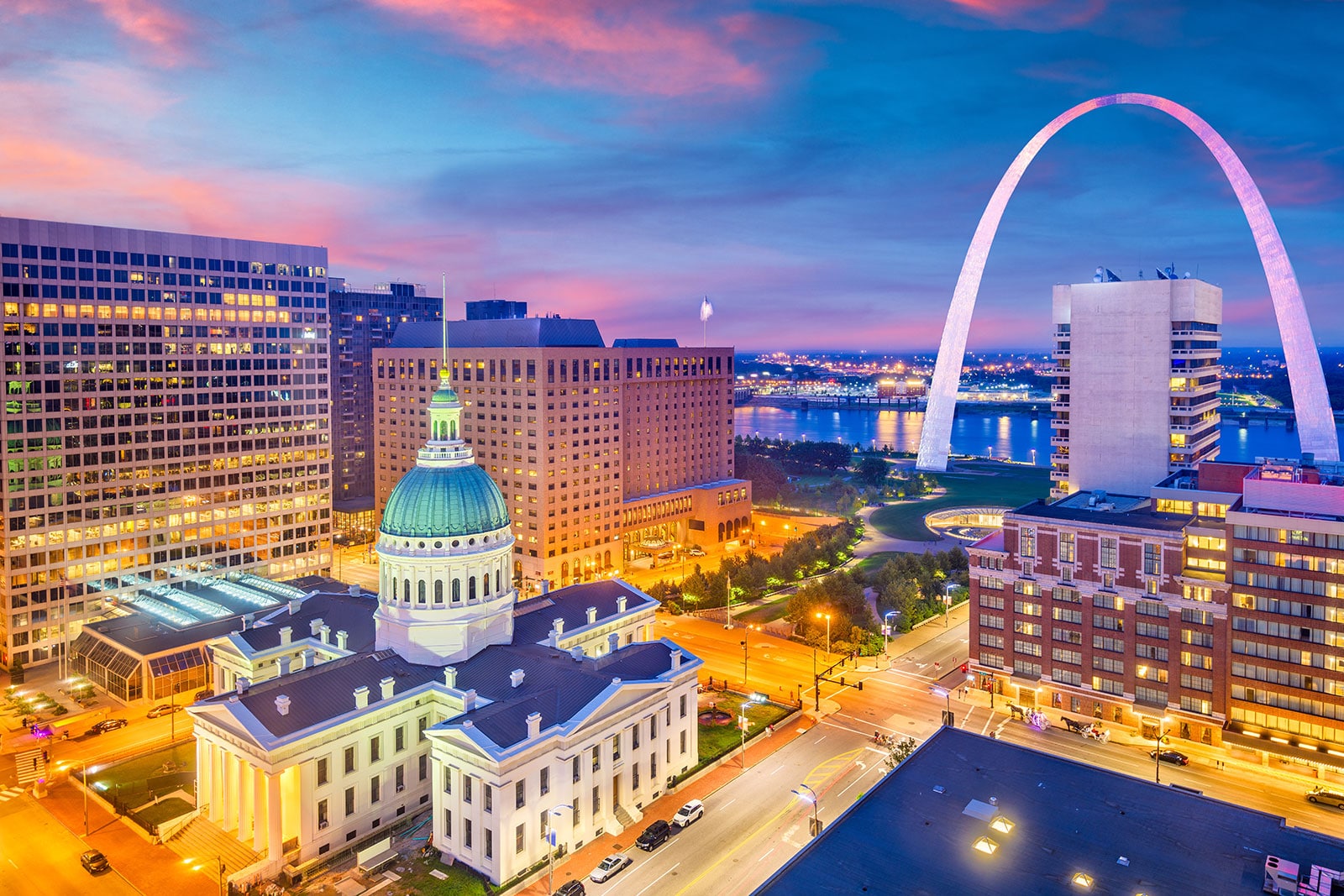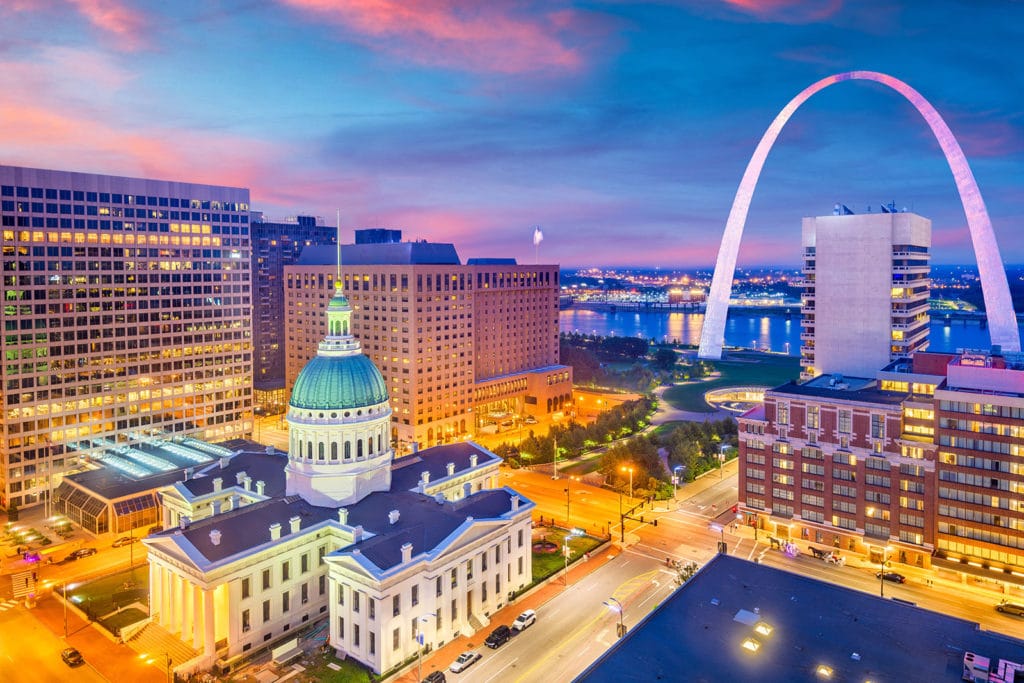 Increase in Ranked Organic Keywords
Businesses that do not work with an experienced SEO service provider often get most of their traffic from only a couple of keywords. It is common for many of these keywords to be irrelevant to actual buyers. On the other hand, in our campaign, we were able to diversify the client's traffic sources by increasing organic keyword rank by 300 percent. These keywords were all directly related to buyers in the client's local community. Consequently, the keyword rankings we achieved were able to help the client to be highly visible in most of the keyword searches that the client's customers are using.
Improved Traffic Quality
When we increase traffic for our clients, our priority is always to attract only the most relevant visitors. There are always hundreds of simple keywords to rank for in any niche, but these keywords are often too broad or too irrelevant to attract people who are actually looking to buy a service. For instance, if we targeted the keyword phrase "best U.S. rehab centers," we would get traffic from across the country. Instead, we focus only on keywords that are geotargeted and indicate an intent to buy.
In the case of our project with Residential Rehab Center in Missouri, we were able to increase organic traffic value by nearly 300 percent in the first year. As a result, the traffic growth we achieved had a strong impact since new visitors were more qualified and more likely to call.
Call Growth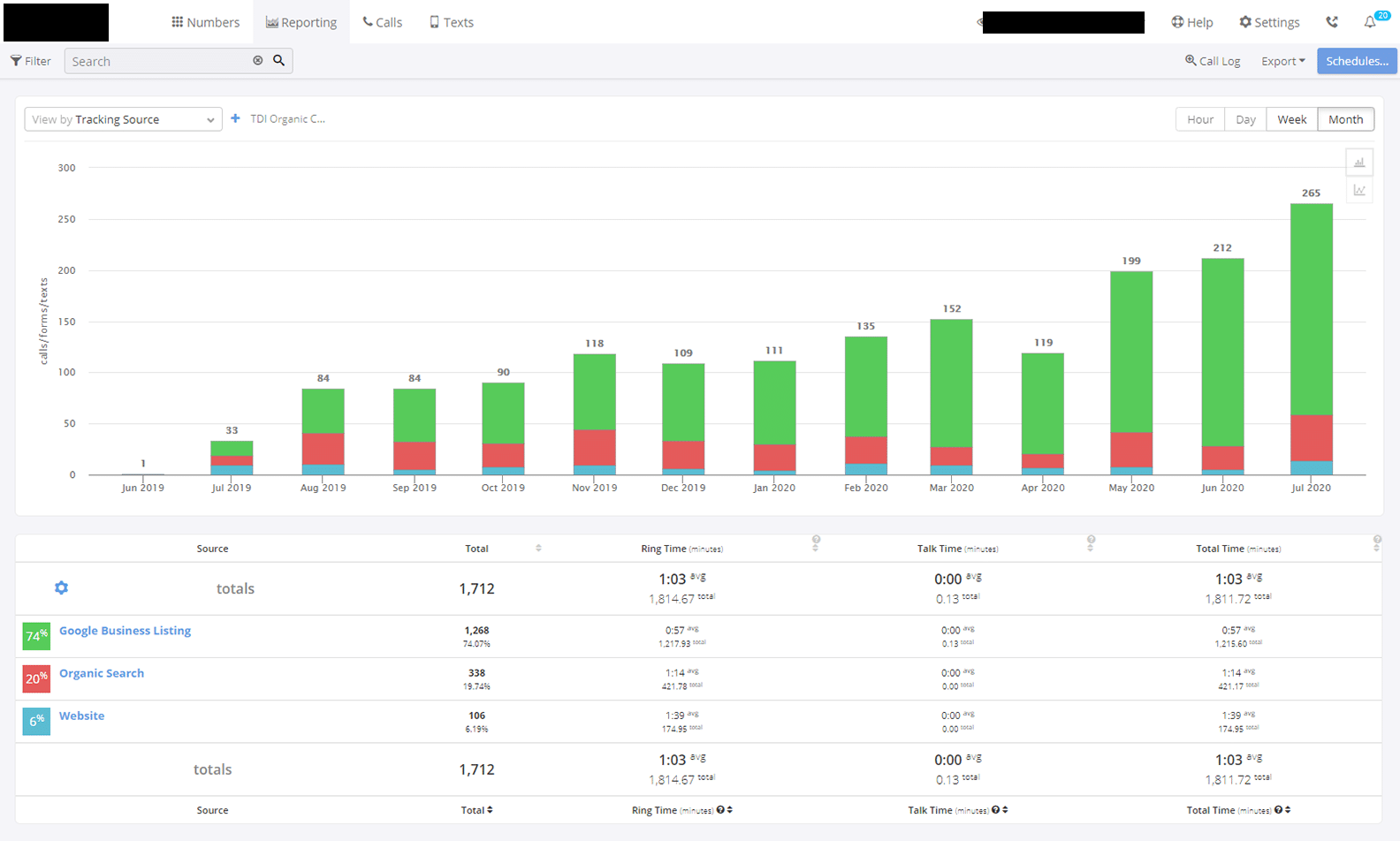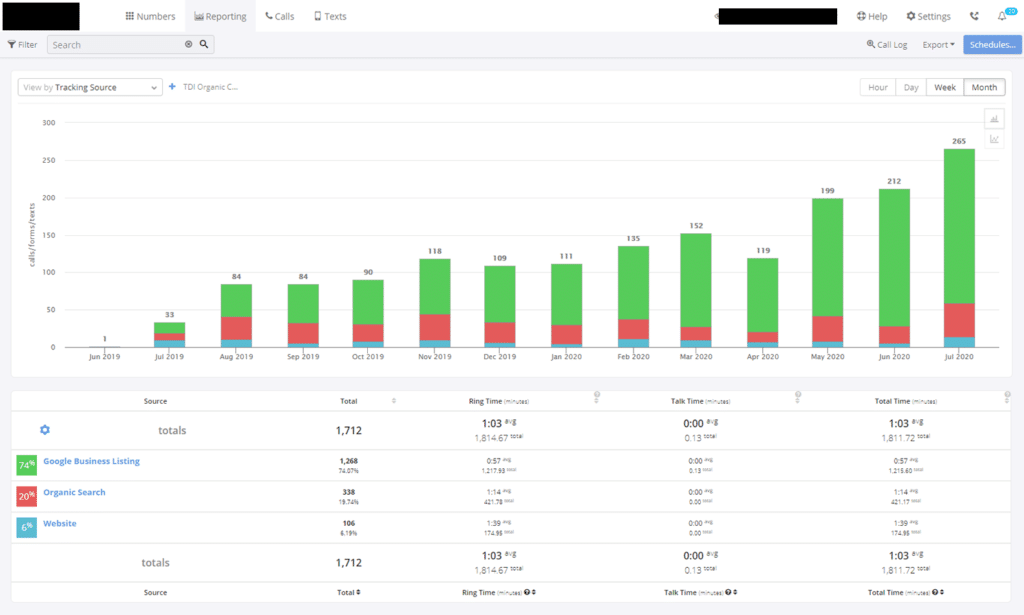 In our client's situation, most qualified buyers prefer to pick up the phone to reach out. As a result, call volume was the most important conversion metric to track in our project. We achieved an astounding 703 percent increase in organic calls that helped the SEO client to close more sales. Our client was getting just 33 organic calls per month when the project started in July 2019. By July 2020, the client was getting an astounding 265 organic calls per month. When rehab facilities get hundreds of qualified calls per month, they can easily stay booked and eventually raise their prices. Therefore, the call growth we achieved significantly contributed to Residential Rehab Center in Missouri's survival and growth shortly after it opened its doors.
Performance: New Organic Users
New organic users are an important performance metric because it helps to measure how much exposure a business is getting. Some websites, such as Facebook or YouTube, are primarily concerned with keeping users on a page for as long as possible. However, it is more important to reach as many new visitors when marketing a local business as possible. Reaching new visitors increases brand awareness and gets products in front of more people who could be qualified buyers.
Overall, our analytics data shows that we increased new organic users from 971 in July 2019 to 5,498 in July 2020. This achievement is particularly astounding because nearly all visitors were considered new users when the website was first launched. Additionally, we have continued further to improve the new organic users metric for our client.
Performance: Organic Traffic Value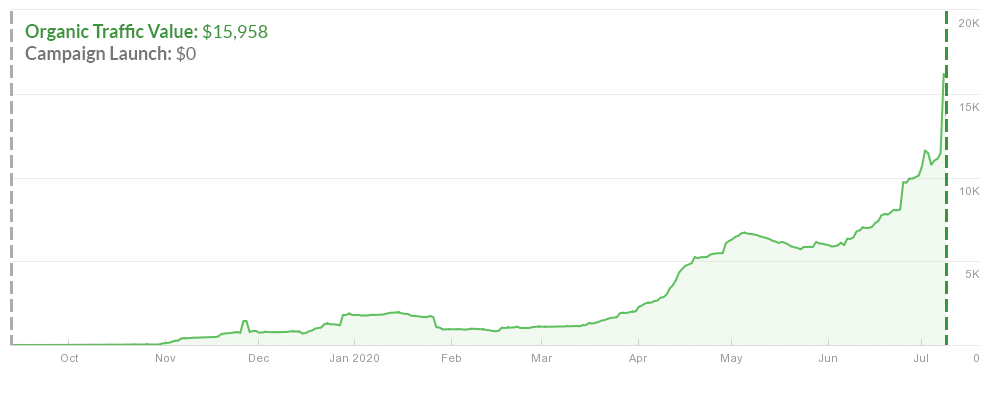 Organic traffic value is a metric that measures the overall revenue potential of the traffic going to a business website. When we first launched our project, the client's organic traffic value was $0. By the end of the first year, monthly organic traffic value has spiked to $15,958. Since many of the assets that drive such high revenue figures are likely to continue attracting similar traffic volumes for many years, the lifetime value of the pipeline we created netted our client an astronomical return on investment. Today, we continue to boost organic traffic value for our clients by building even more assets capable of driving sustainable traffic.
How We Achieved Outstanding Results
In the field of SEO, many providers wish to keep their methodologies secret to prevent their competitors from learning how to beat them. In reality, most providers that hide their methods are more concerned about their practices not holding up to scrutiny from other SEO experts online. At SEO North, however, we are confident that we have a nearly perfect formula for ranking local business websites, and we are happy to share our methods with the world.
Focusing on Low-Difficulty Content
The first element in our strategy was to focus on low-difficulty keywords that many of our client's competitors were ignoring. We targeted a high volume of these low-difficulty keywords to make up for the relatively low traffic that each keyword would return.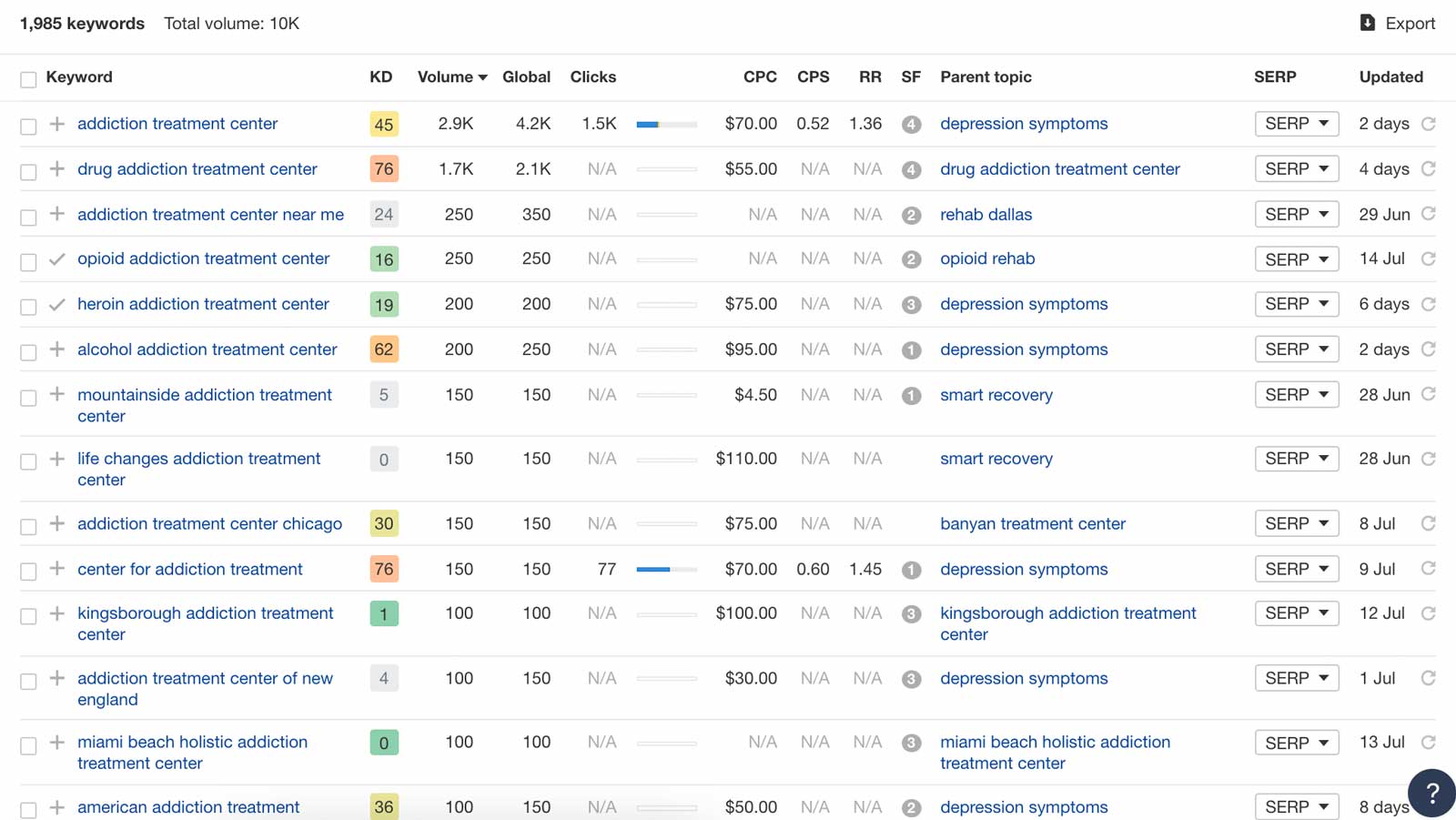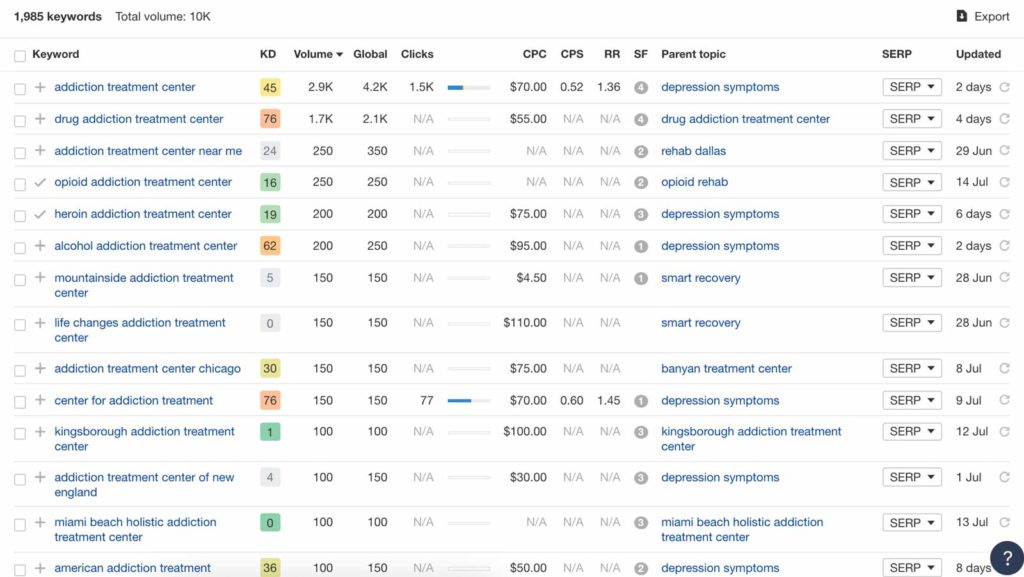 In SEO, many experts believe that longtail keywords are becoming increasingly irrelevant for generating traffic. However, we have proven that longtail keywords are the key to getting an above-average return on investment when doing projects for local businesses.
Clearly Defined Business Offerings
Many websites fail to achieve conversions because they myopically focus on traffic numbers and conversion rates instead of creating great offerings. We worked closely with the client to optimize and define clear offerings that customers would be interested in buying. We then focused all of our links and content on promoting these offerings. By improving the client's offerings, we also helped improve the client's reputation and build a brand that customers can appreciate.
Outreach Efforts to Build Local Backlinks
We invested significant time and effort into reaching out to local sources to earn highly relevant backlinks. Since our backlinks were primarily local, we were able to get Google to refer to local traffic primarily. Additionally, we avoided any "blackhat" link-building tactics, so our client is not at risk of getting any ranking penalties.
Optimized Dead Pages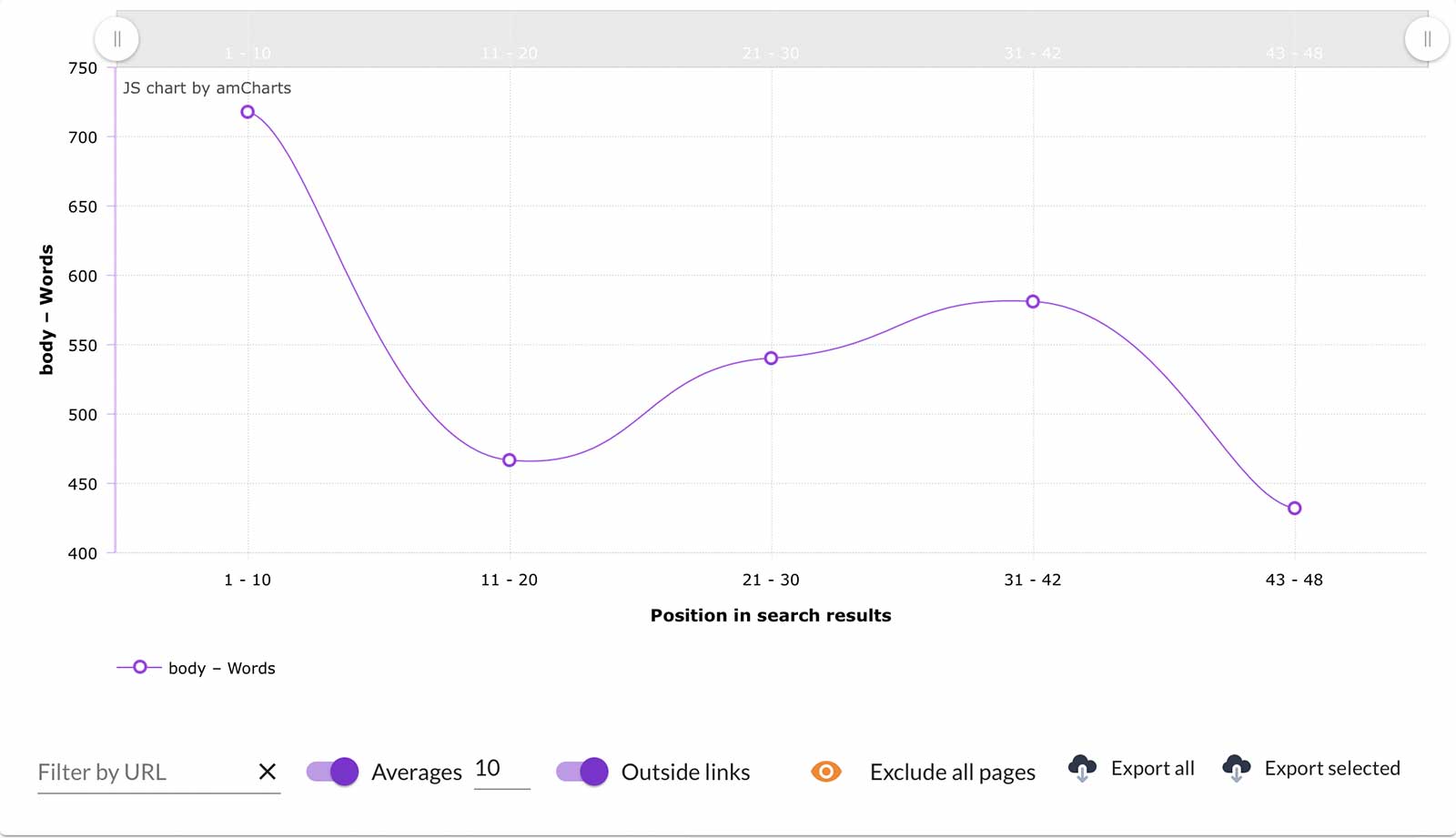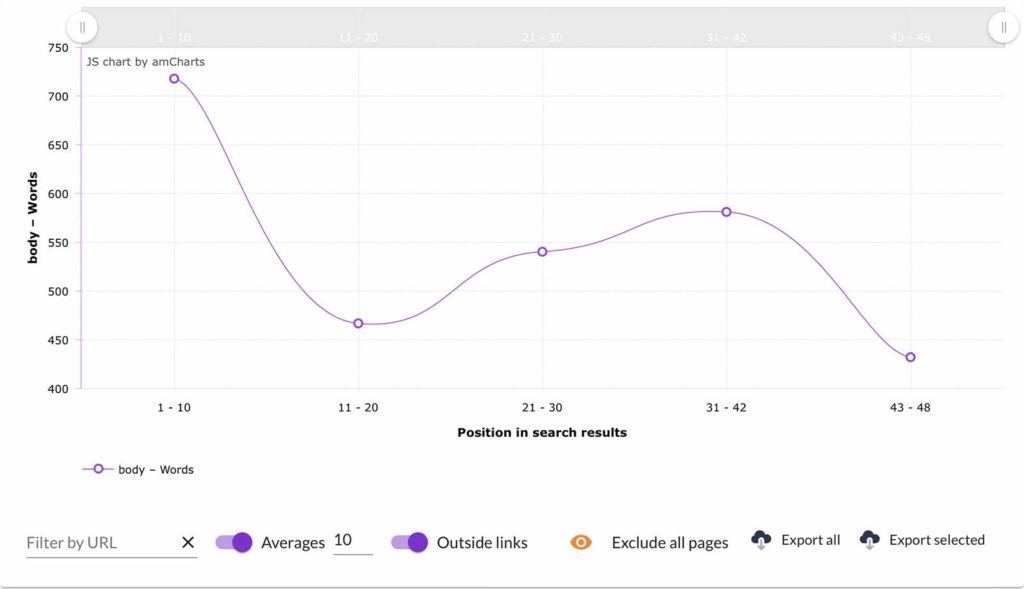 Today, simply removing broken links and empty pages is not enough to clean up a website. Google cares about the quality of content on a website as a whole, so removing dead pages and low-quality content is crucial for boosting traffic. Consequently, we focused on refreshing or removing pages that were getting little-to-no traffic.
Optimized the Client's Google My Business Page
Our experience working closely with small businesses has taught us the secrets to optimizing a Google My Business page. As mentioned earlier, our optimization strategy was successful since Google My Business now accounts for the vast majority of calls that our client receives.
Performed Professional On-Page Optimization
One of our core specialties is on-page optimization. We started by going through the client's website to remove technical errors and add proper schema markup for local businesses. Since our client is in a "Your Money, Your Life" niche, we also optimized the client's website for Google's E-A-T guidelines.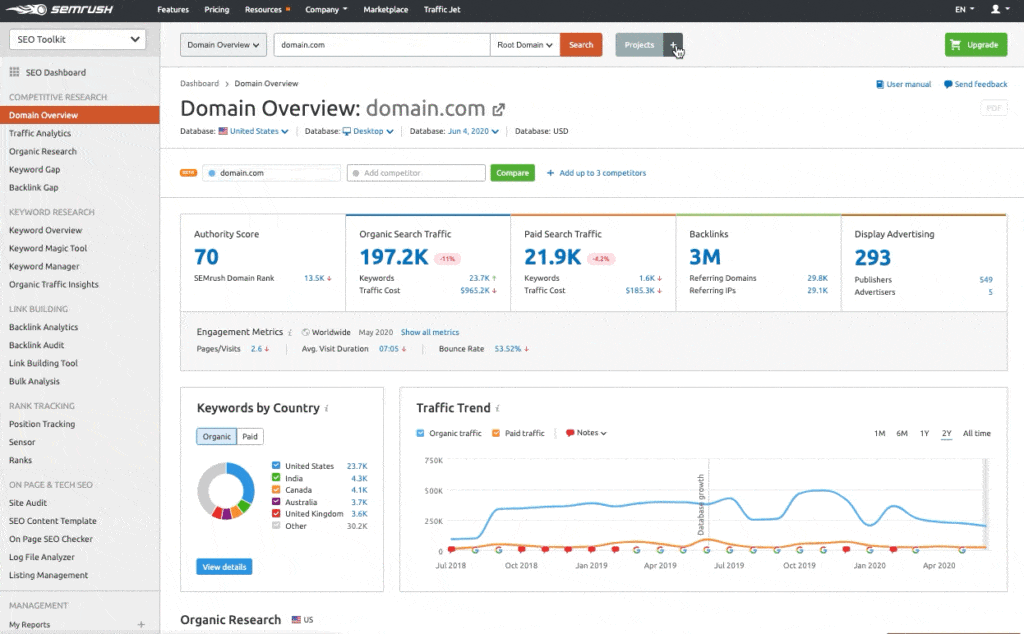 Re-Silo'd UX to Create a Sales Funnel
We also rearranged the navigation and page layouts on our client's website to increase conversion rates. Today, our client's website interface functions as a highly optimized sales funnel (silo) that maximizes conversion rates.
Prepared Press Releases and Social Media Posts
In the project, we used press releases extensively to get the word out about our client's new business, website, and offerings. Additionally, we engaged with local community members on social media to build backlinks and generate local traffic.
Please get in touch with us for more information or a free SEO audit of your addiction treatment facility websites; we'd love to see how we could help your business grow.
---
Published on: 2021-07-23
Updated on: 2022-09-24