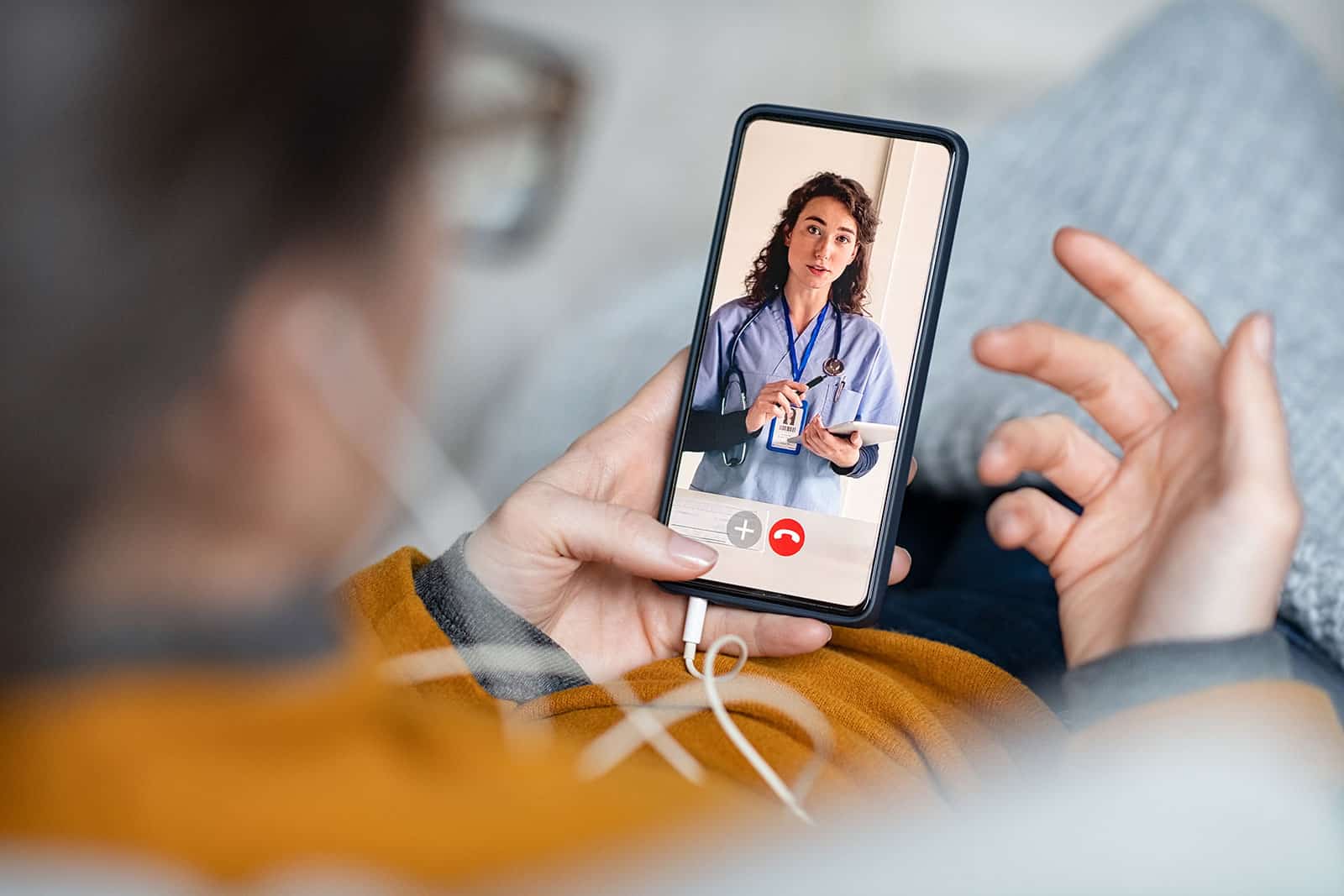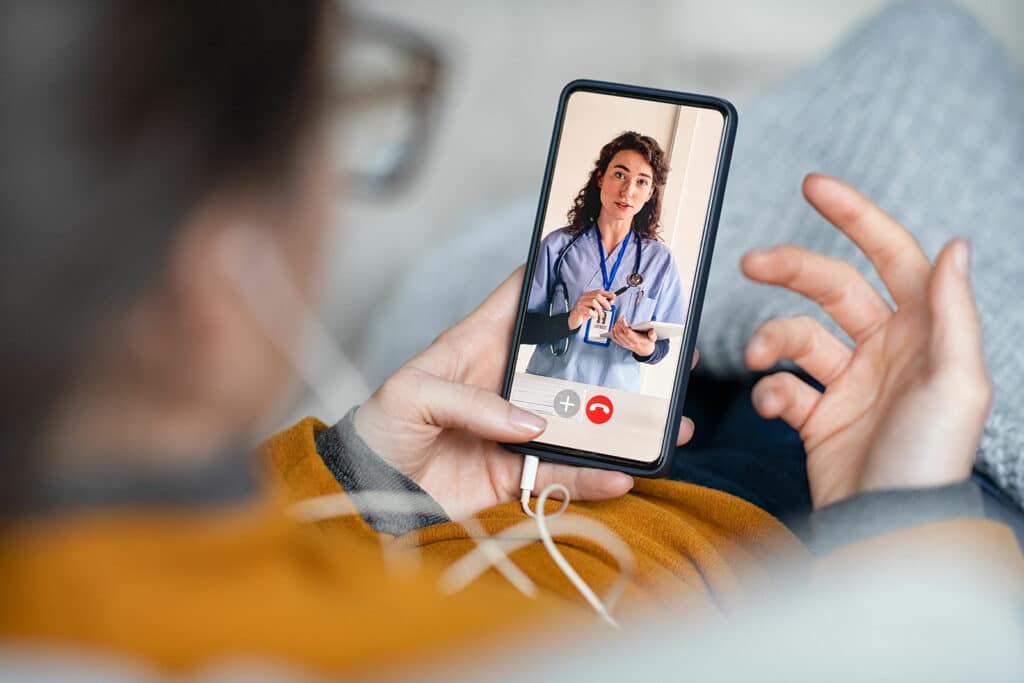 As a result of the COVID-19 pandemic, many drug rehab centers have had to navigate a wide array of challenges. Addiction medicine providers and residential facilities entered lockdown mode, making it difficult to bring in new patients and maintain social distancing and other public health guidelines. These short-term challenges could affect the long-term viability of your business, which is why now is the time to adapt to new techniques for delivering addiction treatment to those who need it. Telehealth services became popular as cities and states shut down at the start of the pandemic, and people continue to turn to this type of healthcare for many chronic health conditions. Telehealth addiction treatment aids in recovery and helps your drug rehab facility stay financially sound. At SEO North, our specialty is helping drug rehab centers update their websites and implement proven strategies for telehealth marketing for addiction treatment.
What Is Telehealth for Addiction Treatment?
Telehealth marketing is a new way to get out the word about your newest type of drug rehab services. This type of marketing allows you to reach people who have limited access to traditional inpatient and outpatient facilities as a result of their geographic location, lack of access to transportation, family obligations, and jobs. Telehealth addiction treatment offers the best of both worlds for people who need access to care and have trouble overcoming those logistical hurdles. Our marketing services for telehealth drug rehab help your business succeed in these challenging times.
How Does Telehealth Marketing for Addiction Treatment Work?
We use a multi-pronged strategy to help you market your addiction treatment services. In the first stage of marketing your telehealth services, we help you set your goals and get everyone in your organization on the same page in implementing these online healthcare services. Next, we make sure your website has a professional design, responsive layout, and mobile-friendly features. Finally, we use SEO to boost your site's rankings. Once we've launched your SEO marketing campaign, we regularly analyze your site's performance and make updates as needed in order to ensure a first-page ranking for your business.
Determine Your Goals for Telehealth Drug Rehab Services
Before you start marketing your services, you need to know why it's important for your organization to offer telehealth addiction treatment. Consider your goals for adding this type of service to your offerings. Think about how telehealth will benefit your patients and their families. Patient retention and satisfaction, the ability to bring in more new clients, a reduction in no-shows, and a safer work environment for your providers maybe some of the factors you consider when adding telehealth services to your drug rehab facility.
Prepare Your Providers for Implementing Telehealth Addiction Treatment
If the addiction medicine specialists, counselors, and therapists on your team are new to telehealth or haven't used it much, they may need some additional training in order to feel comfortable providing services to clients. Make sure everyone understands the importance of expanding the range of services available through your facility. Experienced members of your team may have valuable input on the best practices for implementing telehealth addiction treatment, so be sure to allow each person time to share their experience and any concerns they have. Getting everyone on the same page will help ensure a smooth transition to telehealth drug rehab and make your marketing activities more effective.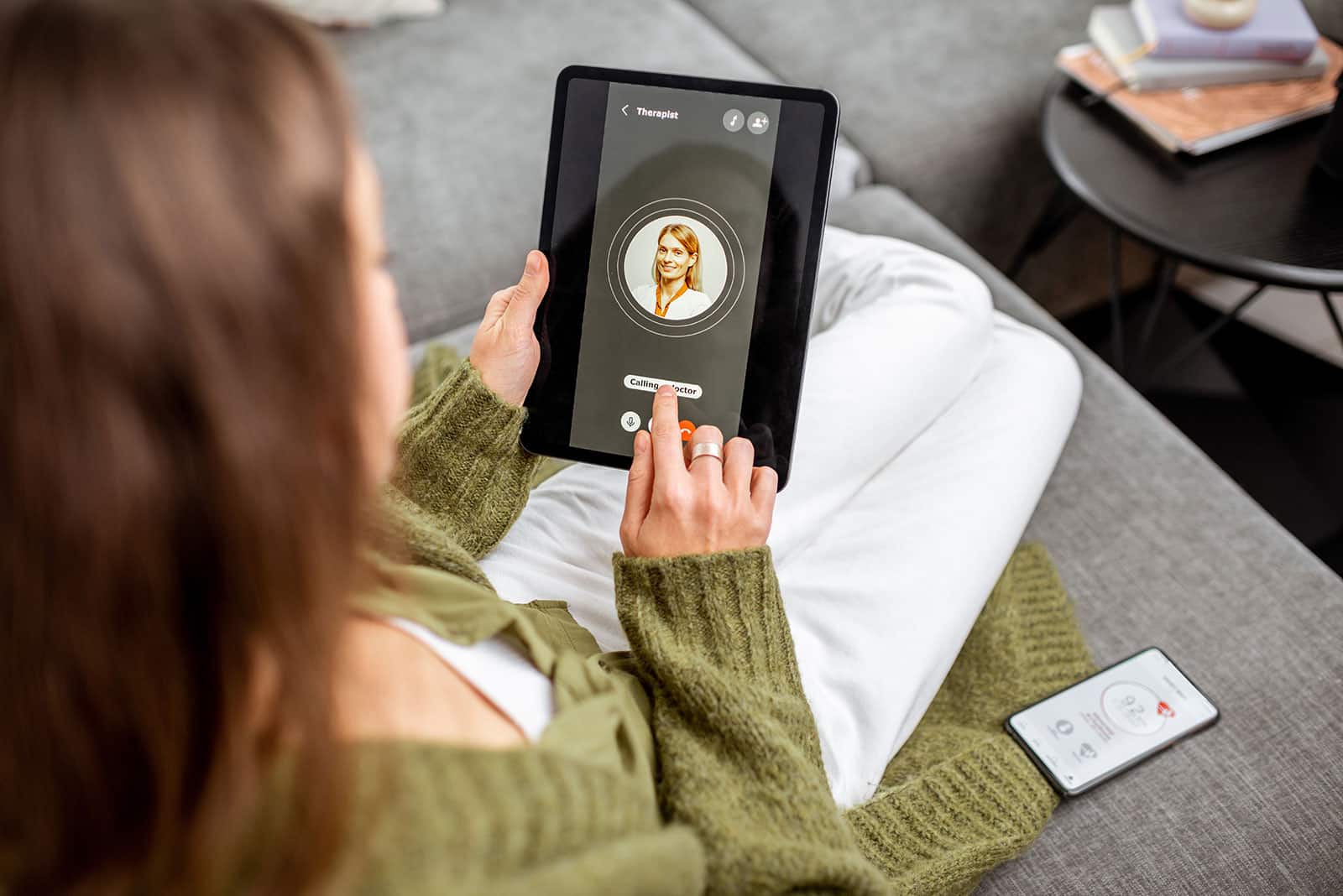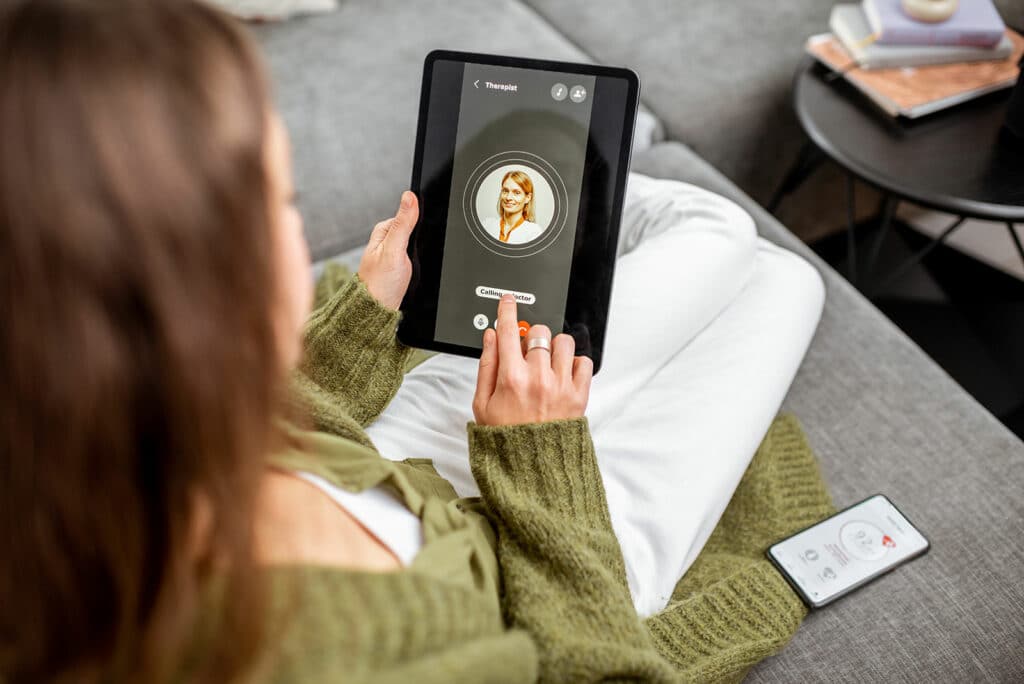 Choose the Right Telehealth Tools
There are many telehealth tools that your drug rehab center can use for the delivery of services. Make sure the tool you choose is HIPAA-compliant. You'll need to show prospective patients and their families that the tools you use are safe, convenient, and confidential. Some of the trusted platforms for telehealth include Zoom Health, VSee, UpDox, and more. Make sure the tool you select offers a full array of features, including video conferencing, remote monitoring, asynchronous communication, and mobile health integration. If your patients know they can check-in, send questions to their providers any time and interact on a regular basis, they're more likely to select this option for addiction treatment. These features also offer convenience for your team and make it easier for them to stay in touch with patients.
Build or Maintain a Strong Website
Even if you already have a mobile-friendly, responsive website with plenty of in-depth information, you'll need to make updates throughout each page in order to make patients and their families aware of your online addiction treatment services. Telehealth needs more than a brief blurb that you added in March 2020. The website's design and content need to put prospective patients and their families at ease and build trust in your facility. No matter how a potential patient gets to your site, the design needs to inspire confidence and motivate them to take the desired action of registering for your online drug rehab services.
Add SEO to Your Website
The next step of marketing your telehealth addiction treatment services is adding SEO. This type of marketing builds visibility. You may have a goal of being the top-ranked site for your geolocation plus key phrases, such as "online rehab in (city)", "virtual drug rehab" or "telehealth addiction treatment." Achieving top rankings is a journey, and SEO is an umbrella term for multiple strategies. At SEO North, we combine strategies for a more effective marketing campaign. Some of the methods we use include
Keyword research tools
Technical SEO
Link building
On-page SEO
CRO
Quality content
Deploy an Ad Campaign
The next step of marketing your online drug rehab services involves deploying an ad campaign. The first step in this process should be ads placed on search engine results pages. These ads, which display at the top of the page, promote your brand and boost your visibility. Also, consider a pay-per-click ad campaign on social media. These ads display based on the likes and searches that people perform. You only pay for the ad when a person clicks on it. You'll also need a dedicated page on your website so that when a person clicks on your social media or search engine ad, they arrive at a page that provides an overview of your telehealth services.
Maximize Social Media Marketing
When a potential patient or their family first hears of your brand, they'll likely look for your business on social media. Your social media posts and page should be up-to-date, helpful, and relevant. Posting relatable and useful content on your social media makes it easier for people to find you. Your posts are more likely to be shared when they're engaging and relevant. Use your social media channels to build a following. Even if your followers don't need drug rehab services now, they might need your telehealth services in the future.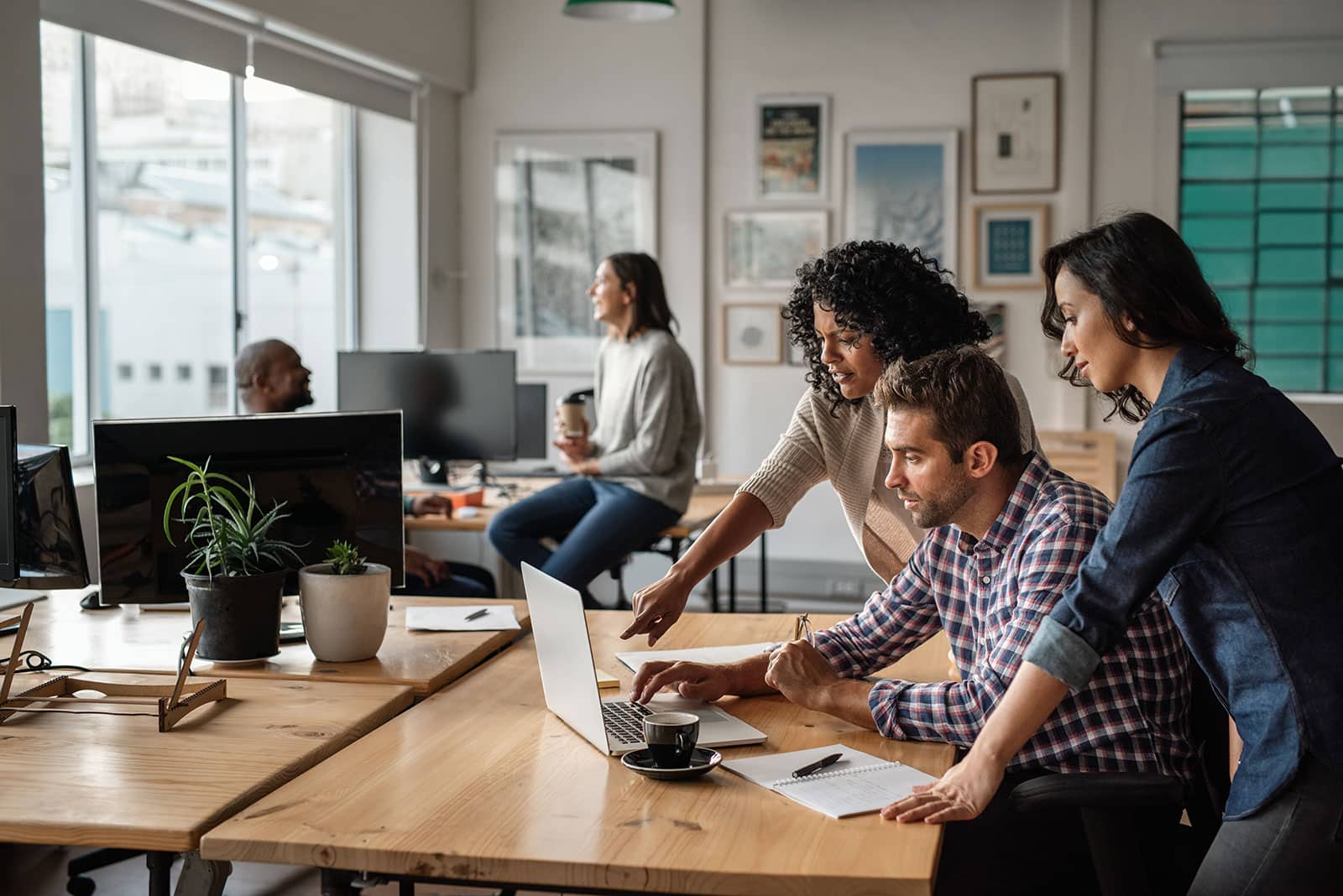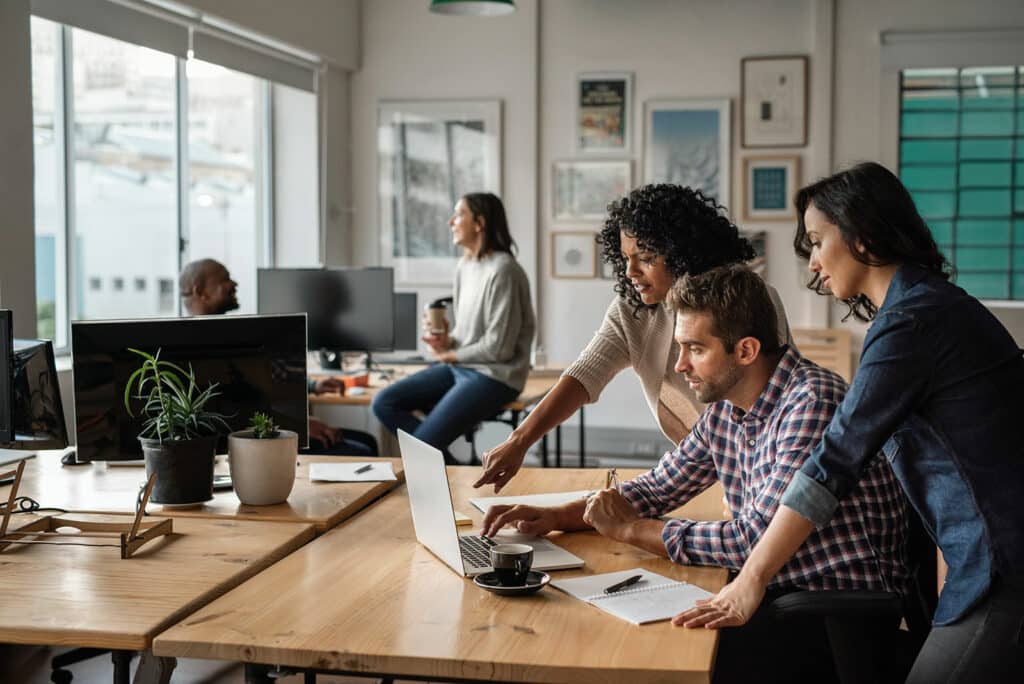 Create Engaging Content
Create engaging content on your site that will funnel users who type long-tailed keywords into their search engines. For example, someone might do a search for "does online drug rehab in Miami accept United Healthcare". If your facility accepts this insurance, and you serve that geo area, you could capture more traffic this way. Be sure to update your blog on a regular basis. Choosing the right keywords and long-tailed key phrases can be tricky, which is why it's best to leave the SEO to experienced professionals like SEO North.
Partner With Other Websites
Partnering with other websites provides you with an opportunity to build quality backlinks. Backlinks offer an effective way to attract more attention and boost your ranking on search engine results. You could offer to write guest posts or reach out to related businesses and ask them to link to your website as a resource. For example, you might reach out to temporary employment or recruiting service and ask them to link back to your website on their blog post about returning to the workforce after drug rehab.
Additional Marketing Strategies for Online Addiction Treatment
Using a variety of marketing strategies for your telehealth drug rehab services leads to more visibility and trust. Consider collecting testimonials and reviews. You could post these reviews as videos or text on your website. Add a live chat feature to your website. Visitors can enter questions, and your team can respond as soon as they get a chance. Customer experience management bots that are HIPAA-compliant, such as Wendi, are an ideal choice for addiction treatment center websites.
At SEO North, we know what it takes to attract families and individuals with substance abuse disorders to your site. Our SEO services help you rank higher on the search engine results, which builds trust, name recognition, visibility, and authority with potential patients and their families. We use trusted tools to make your online addiction treatment discoverable for patients and families who need your services. To schedule a site audit or learn more about our SEO services for telehealth drug rehab centers, contact us at SEO North today.
FAQ
What is TeleHealth Marketing?

How can I market Telehealth?
---
Published on: 2022-03-03
Updated on: 2022-09-21