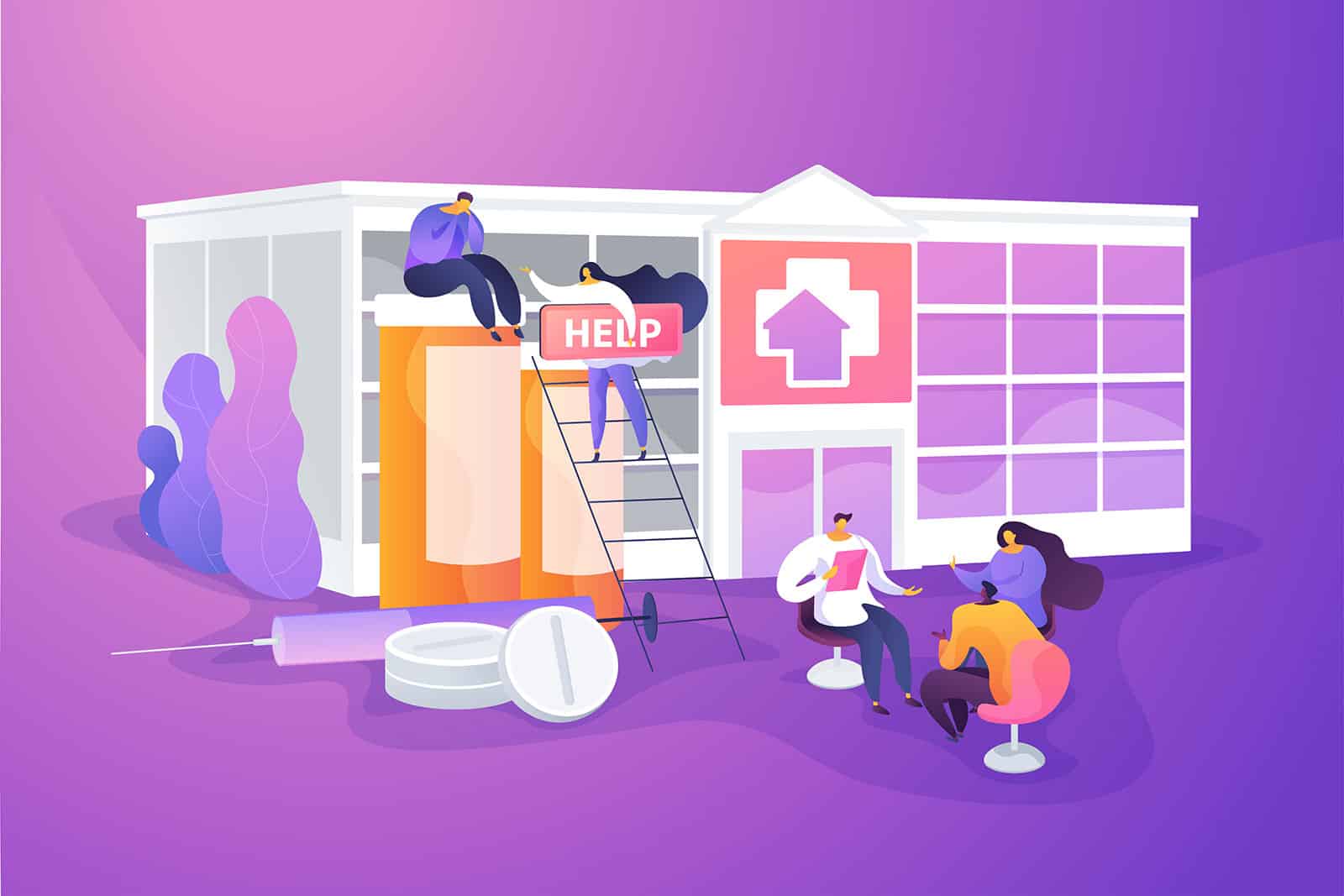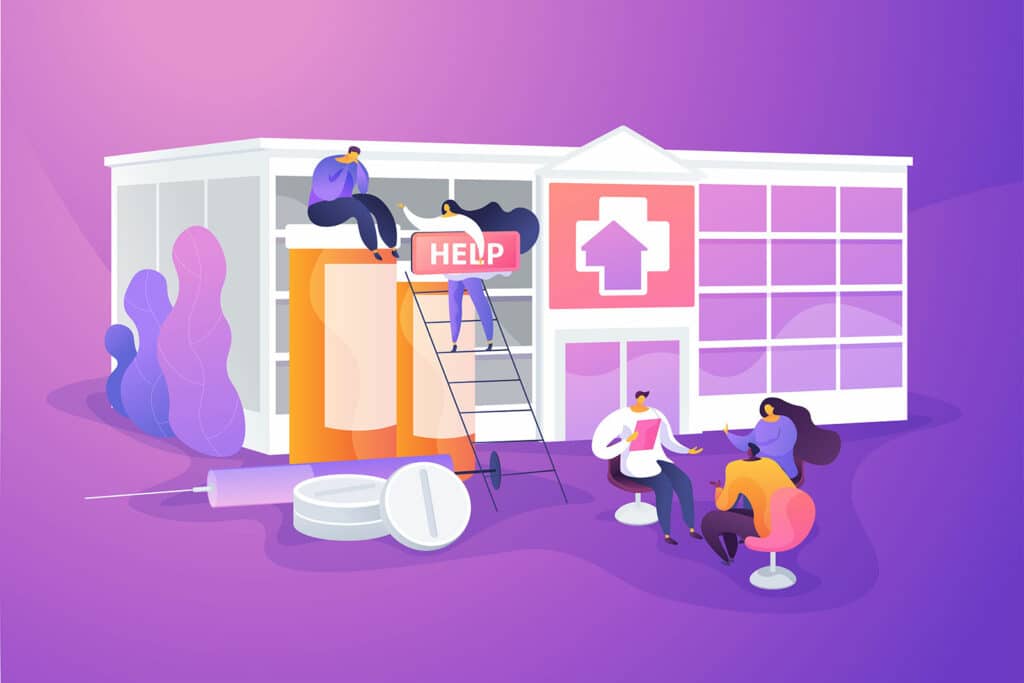 Local SEO is a process by which businesses can improve their visibility and ranking in Google search engine results pages (SERPs) to drive more traffic to their website. For drug rehab facilities, Local SEO can be an essential tool for reaching potential clients who may be searching for treatment options in their area. By optimizing their website for local keywords and phrases, rehab facilities can make it easier for people to find them when they are searching online. In addition, rehab facilities can use Local SEO to improve their listings in online directories, further increasing their visibility and reach. By utilizing Local SEO strategies, drug rehab facilities can reach more people in need of treatment and help them get on the path to recovery.
What does Local SEO look like?
In the simplest terms, Local SEO is the process of optimizing your website and online content to rank highly in organic search engine results for queries related to your business's geographic location.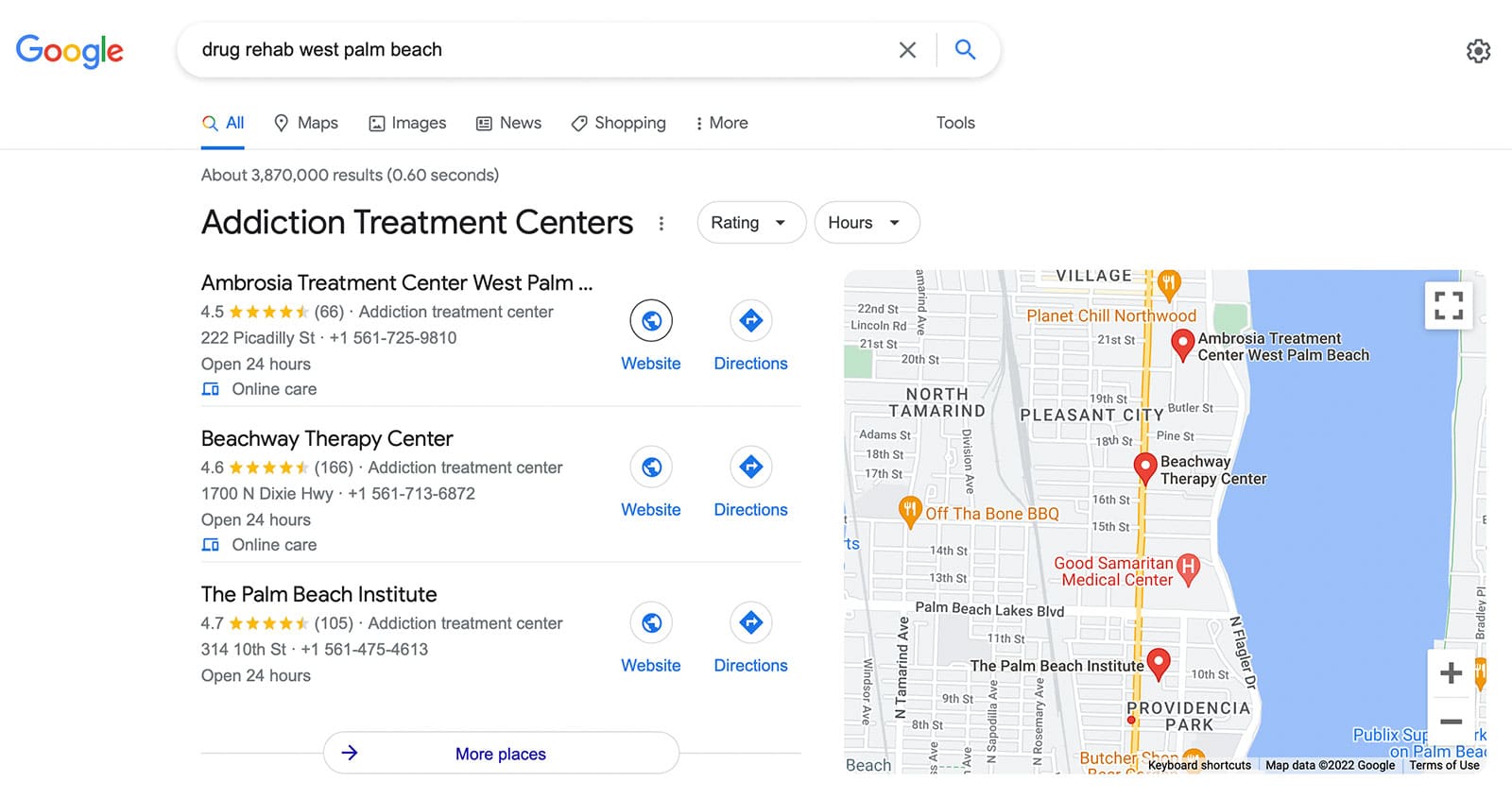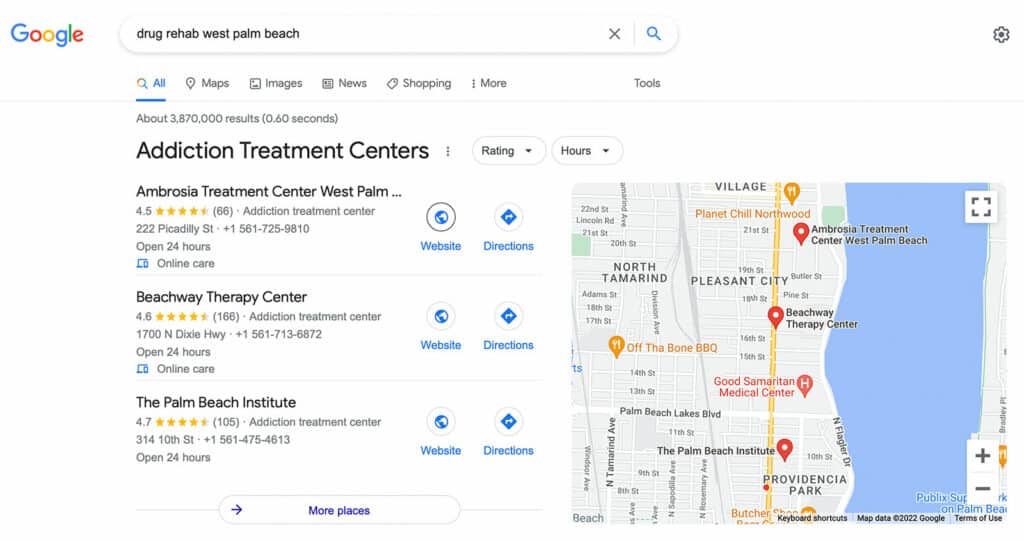 For example, if you own a drug rehab facility in West Palm Beach, you would want your website to appear as one of the top results when someone searches for "drug rehab west palm beach." in the map pack, local finder, and Google maps.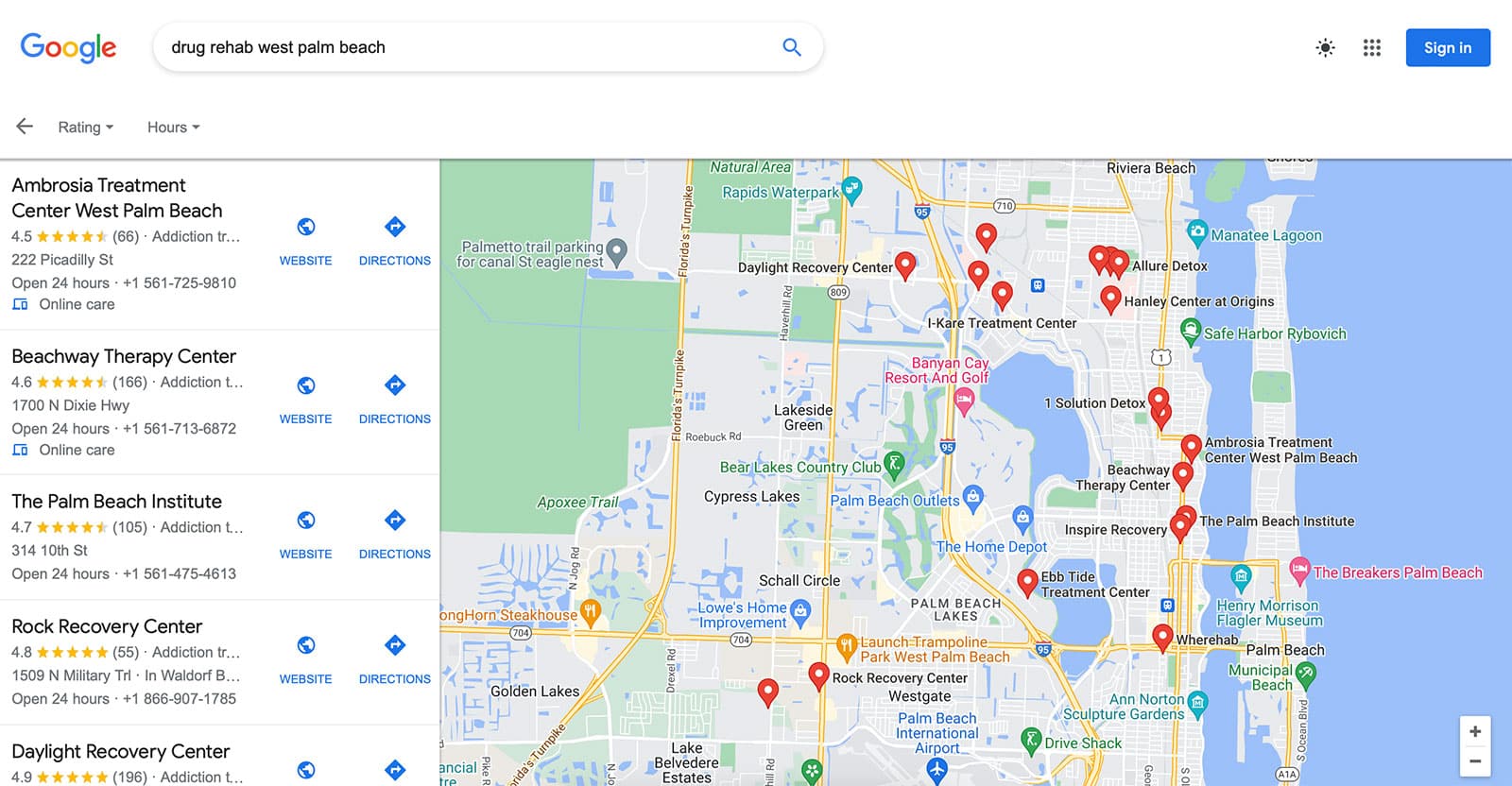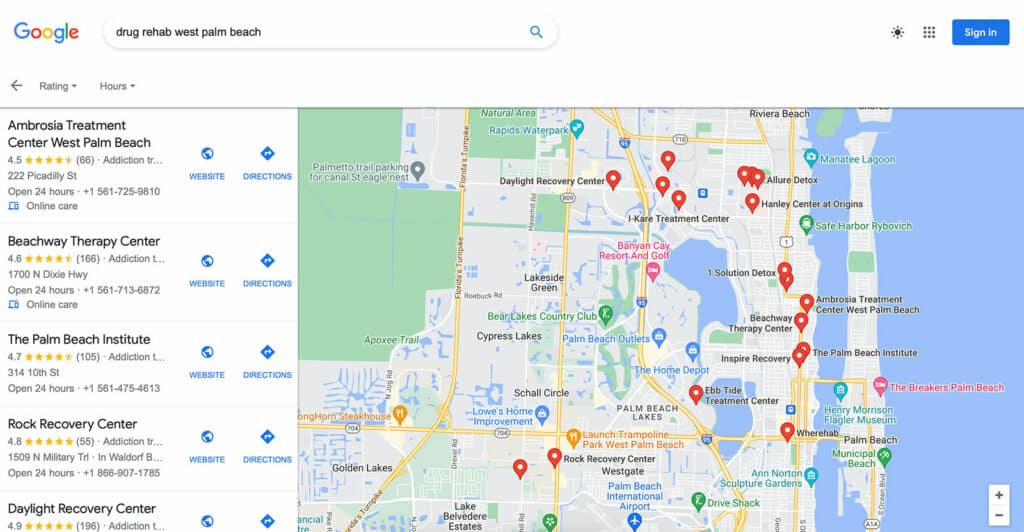 Local SEO is an integral part of any small business's marketing strategy, as it helps to increase visibility and attract local customers. Several factors contribute to Local SEO, including your business's name, address, phone number (known as NAP), and reviews and ratings from customers. Optimizing your website for Local
Is Local SEO a "set it and forget it" process?
Like drug rehabilitation SEO, Google Business Profile (GBP) optimization necessitates continuous development, code modification, backlinking acquisition, and other long-term efforts to reach the top. GBP optimization also consists of continued work. You can't simply verify your company listing, fill out the profile with essential business information, and call it a day when it comes to optimizing.
Why is Local Seo For Rehab Center So Important?
Drug rehab marketing isn't always how you market your business, but how your clients find you! The growing number of people seeking addiction treatment facilities in their area has created a greater demand for local providers. Although most inpatient hospitals should promote nationally, local rehabilitation clinics, especially outpatient methadone and suboxone programs, should invest considerable effort into their local rankings.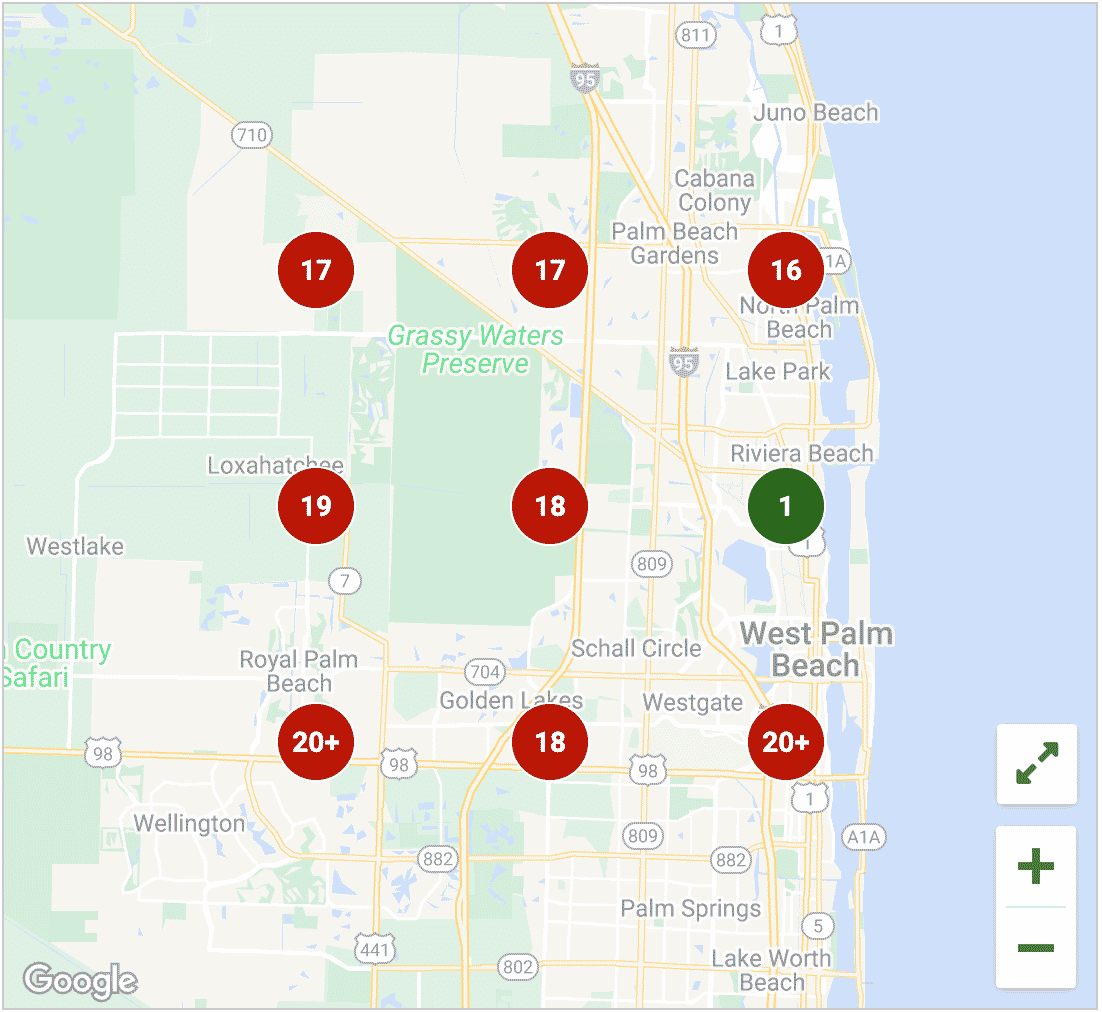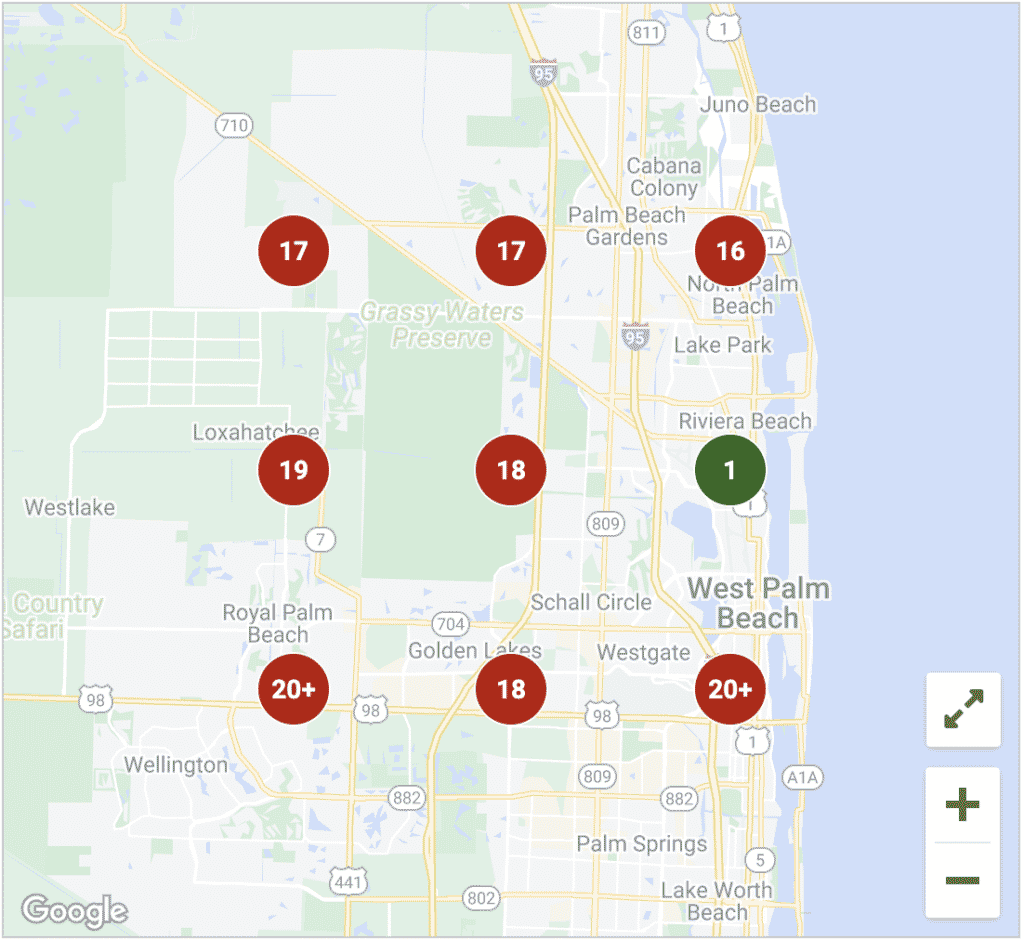 Local Seo Strategies: What steps in Local Seo for Rehab Centers?
With how competitive the drug rehab center market is, it's essential to understand the most effective local SEO strategies to boost your visibility.
Locally targeted Google Business Profile (aka Google My Business) listings offer you a leg up above the significant lead generation and directory sites. To appear on the map, you must have a physical address.
Local SEO differs from national drug rehab SEO in that it focuses only on local searches (within 50 miles). Our system is challenging to understand, but it's pretty successful.
Audit your current Google Business Profile (aka Google My Business – GMB) listing: include the business name, address, phone number (NAP), photos, hours, post updates, and a virtual tour of your rehab center. Build healthy reviews and ratings.
Optimize your website for local rankings factors
Build monthly content to increase local keyword rankings. These topics include "Drug Rehab," "Addiction Treatment Center," "Addiction Help, "and "Drug Detox."
Local Citation Link Building – become an authority in local drug and alcohol rehab.
Add Backlinks to show authority on the "topic relevance" for addiction treatment search queries.
Getting the most out of local SEO
There are several strategies to make the most of your approach to local search engine optimization. Here are a few tried-and-true suggestions:
Optimize your Google My Business listing
Because your Google My Business profile is frequently one of the first things, a prospective customer will look at. It is an excellent method for letting customers know more about you and your addiction treatment center.
Taking the extra minute to make sure the address is current and the phone number is correct can go a long way toward making your local SEO plan easier for clients to discover.


Focus on location-specific content
Keyword research is a significant component of producing content tailored to a given niche. It isn't only about including the area's name you're interested in targeting.
Instead, you'll need to learn about the most common terms that potential clients search for in your region and incorporate them into your campaign. Keep in mind that keywords and their ranks are subject to frequent change, so you'll have to keep up with it as time goes on.
Take a look at the competition.
When it comes to local SEO, one of the most significant things you can do is study your competition and figure out what they're doing to succeed. You can then compare and contrast your existing strategy and make adjustments to improve your site's ranking.
The Results
Rehab centers vary in the time it takes to rank for local SEO. If you're in California, it may take 4-5 months to reach the top three ranks. However, it can only take three months if you're in West Palm Beach. Based on where you are, results may vary considerably.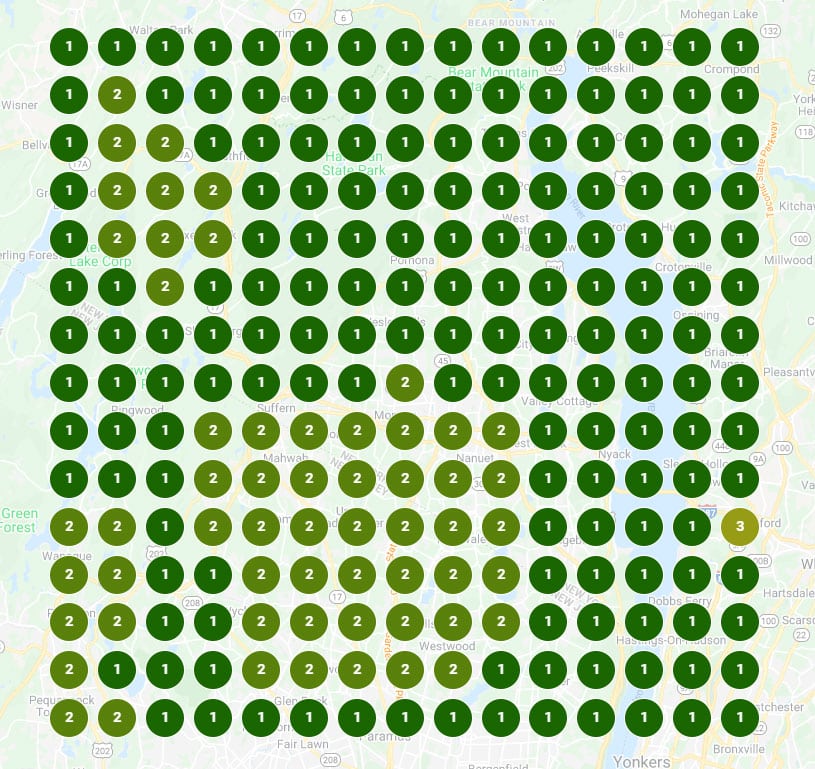 Ranking in the top place for local rehabilitation service-based keywords can improve your site traffic by more than 20% within the map. These are people searching for terms like "drug rehab near me" or "Suboxone clinics near me," looking for your services specifically.
How SEO North can Help your Addiction Treatment Center leverage the power of Local SEO
The SEO North Local SEO Agency team is well-versed in the tremendous benefits that local SEO can have on your addiction treatment center. We work closely with you to bring your alcohol and drug rehab center to a place where you can reach more people struggling with addiction. If you have more questions about local search engine optimization, we encourage you to reach out to our digital marketing experts today.
FAQ
What is Local SEO?
Local SEO is the process of optimizing a business' online presence to rank higher in search results for locally-relevant searches. This can include anything from optimizing your website for specific keywords to creating listings on local directories and review sites. Local SEO is important because it helps businesses connect with customers who are searching for goods and services in their area. With the right local SEO strategy, businesses can attract more qualified leads, resulting in more sales and conversions.
There are a number of factors that contribute to Local SEO, including but not limited to:
-The physical address of your business
-Relevant keywords associated with your business and location
-The distance consumers are willing to travel to reach your business
-Online reviews and ratings
-Listings on local directories and review sites
To make sure your business is visible to locals, it's important to have a strong Local SEO strategy in place. By optimizing your website and online listings for locally relevant searches, you can make it easier for potential customers to find your business and learn more about what you have to offer. As a result, you'll be able to attract more qualified leads and generate more sales.
FAQ
Why is Local SEO for rehab centers important?
---
Published on: 2022-04-12
Updated on: 2022-09-21