Last year, four out of every five patients searched for doctors and medical practices online. In 2022, ranking highly for your primary services and keywords is a must for acquiring new patients and becoming the go-to practice for your field in your local area. This is where SEO for doctors & medical practices comes into play.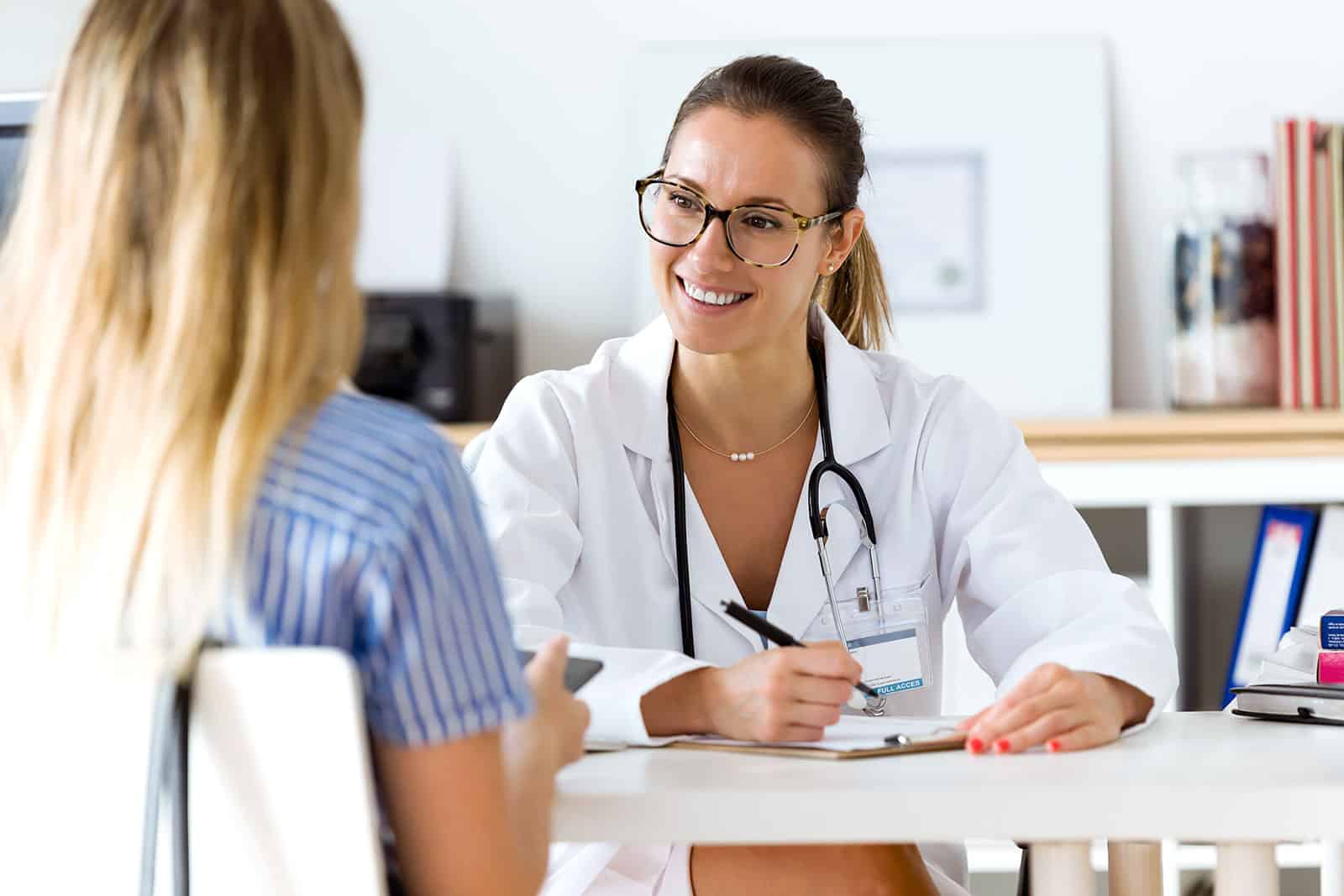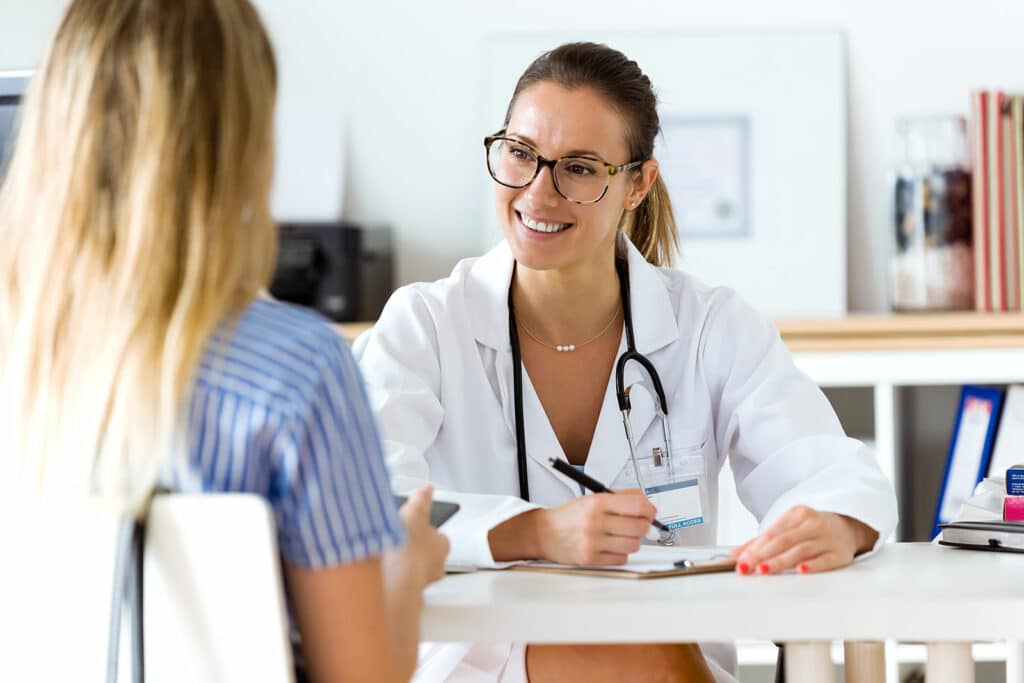 At SEO North, our team of SEO experts and healthcare content writers specialize in providing proven SEO strategies and tactics that get results.
Why SEO for Doctors?
SEO for doctors takes time. It's a long, involved process, so why should a medical practice invest the time or money needed to run a successful SEO campaign? Here are a few of the many reasons for making SEO a vital part of your practice's medical marketing strategy.
Changing Trends
What seems like a lifetime ago, people used to keep telephone books next to their phones to look up everything from carpenters and pizza joints to dentists and chiropractors. Today, only people 30 and over would even know how to use one.
Nowadays, patients search for doctors, and everything else for that matter, online. For example, someone searching for a pediatrician in Grand Rapids will likely type "pediatrician grand rapids" or "grand rapids pediatrician" into Google. They are likely to call whichever practices appear at the top of the first page results.
This is what SEO for doctors is all about. It helps to rank a doctor's or medical practice website highly in Google, so it will show up loud and clear on the first page of Google's search results for all relevant search terms.
If your medical practice is to become successful and maintain its success in today's ultra-competitive healthcare space, its website MUST be positioned atop Google's search results for "your city + your specialty" and any other combination of relevant search terms.
That said, trends change – even with SEO. While SEO isn't going anywhere anytime in the near (or distant) future, working with a quality SEO firm can ensure your website keeps performing at its best regardless of Google algorithm changes.
Medical SEO Can Increase Revenue
With first-page placement on search engine results pages (SERPS) for various targeted keywords, your medical practice will experience a serious uptick in traffic. With this traffic comes increased revenue.
The simple truth is doctors and medical practices featured on the first page or at the top of the search engine results are more likely to draw in new patients. Short for medical search engine optimization, medical SEO involves using proven, expert strategies to improve the rankings of your medical practice in Google and other search engines for specific keywords and search queries.
In other words, rather than paying for ads, which can substantially cut into your bottom line, SEO for doctors & medical practices means putting together and executing an SEO strategy that will propel your medical website to the top of Google for the keyword phrases your patients are using and searching for. It's a proven, time-tested traffic strategy used by companies and brands of all sizes and across the globe to generate targeted traffic without paying for it via ads.
This powerful combination of increased traffic and less ad spend results in increased revenue and profits for medical practices across the country every day.
Good ROI
Do you know how much the average patient brings in for your practice? Of course, your answer will differ depending on your specialty. However, for nearly all medical doctors and specialties, it only takes a few new patients a month to more than cover the cost of an effective SEO campaign.
With SEO for doctors, any additional patient revenue is profit for the practice. This makes SEO and organically positioning your practice's website on the front page of Google one of the most valuable and cost-effective marketing strategies your medical practice can do.
Attract More Patients
Last but not least, and perhaps most obviously, SEO for doctors will attract more patients to your practice. However, in addition to attracting more patients, it will attract more targeted patients. With SEO, you can target patients based on the insurance they carry, the procedures they need to be done, or any other number of factors to achieve an optimal patient demographic.
On the other hand, you can also target patients using more general keywords and making less specific search queries. After all, since you're not paying for ad impressions and clicks, it's all profit in the end.
How to Get My Medical Practice at the TOP of Google?
SEO for doctors & medical practices involves several moving parts, all of which must be checked off the list and done correctly to rank at the top of the first page of Google and other search engines.
Here's a roadmap for SEO success:
Ensure Your Website is Mobile-Friendly
In today's increasingly mobile world, mobile-friendliness is crucial. It provides your website visitors with a more pleasant and enjoyable experience, and Google takes notice.
More importantly, however, is the fact that over 62 percent of today's Internet users access the Web via a mobile device. This means if your medical practice's website isn't mobile-friendly, you're missing out on 62 percent of potential new patients. We're no geniuses, well, we kind of are, but that's a considerable chunk of change to miss out on each month.
Not sure if your website is mobile-friendly? Google has a free checking tool. If mobile-friendliness is important enough for the folks at Google to make a tool, do you think it's essential for SEO? You bet it is.
Speed Up Your Website
When it comes to ranking a website, speed plays an equally critical role. Thirty years ago, people were okay with waiting minutes on end for pages to load. They had no other choice, but fortunately, things are different today.
Today, people demand speed. They only want to visit fast websites and will quickly leave any site that lags behind. Google even penalizes websites for loading slowly, which makes ranking a website virtually impossible.
Not surprisingly, as is the case with mobile-friendliness, Google also offers a free website speed tool. If your site's speed isn't up to par, the tool recommends boosting the hosting speed. However, it often also recommends speeding up file processing, removing unnecessary coding, and expertly handling other solutions an SEO specialist can handle.
High-Quality Content
It's been the case for years, but the content is still king in the user-centric world of SEO. The same is true for medical SEO. Each day, thousands of prospective patients turn to Google for answers. If your practice's website does not have the answers they're looking for, Google will not rank the site where it needs to be near the top of the SERPs.
The key is to provide helpful content. To keep prospective patients on your site once they've landed there and avoid a higher bounce rate, it must provide helpful related information and the answers to the questions they're searching for.
You should also clearly convey what each page is all about. You can do this by including the keywords in the title and subheadings. It's simple, but it works. When a well-targeted prospective patient visits your site, they will immediately see your page is exactly what they're looking for.
Keyword Strategy
Effective SEO for doctors relies heavily on keyword strategy and the optimization of target pages. This means having a page title and snippet that jumps out at prospective patients and makes them want to click on your page.
When someone conducts a search on Google, they are shown the top 10 organic search results, each containing a title, URL, and a snippet or page description. The first step is getting your webpage shown. Once it is, the next step is getting prospective patients to decide your page is worth viewing and click to check it out.
Adding plenty of images and perhaps even some video is also essential. Why? Well, because long walls of text can make prospective patients want to leave your site just as quickly as they came. Whenever someone leaves a page within 30 seconds of landing on it, it is considered a "bounce." The lower a page's bounce rate, the more likely Google will be to rank it higher.
Images and videos are proven to make page visitors stay longer, resulting in lower bounce rates and higher page rankings. Images and videos also increase click rates, which is another metric Google uses to gauge page interest and relevance.
Of course, it's also important to include keywords naturally throughout your pages and ensure the content is simple and easy to understand. In other words, make it readable. Readability is another factor included in search ranking algorithms, so make sure to keep content short, sweet, to the point, and broken up with shorter paragraphs, images, videos, and more.
Create a Google Business Profile
Great SEO for doctors involves many things, but one of the simplest and free things you can do for your practice is creating a Google My Business profile. By doing so, your medical practice will appear on the map that frequently pops up at the top of local search results.
As mentioned, creating a Google My Business Profile is entirely free. Google even explains how to do it step by step.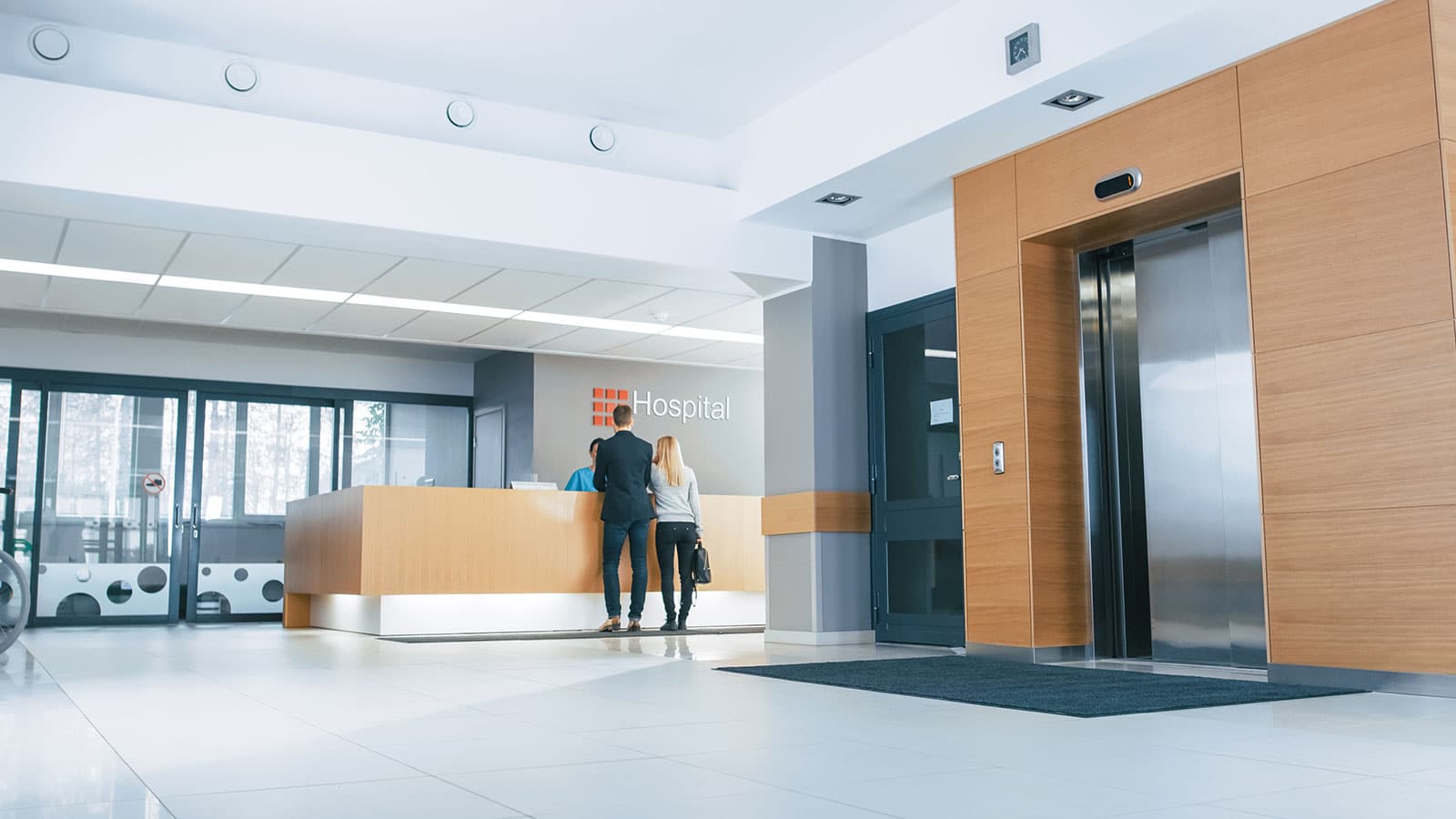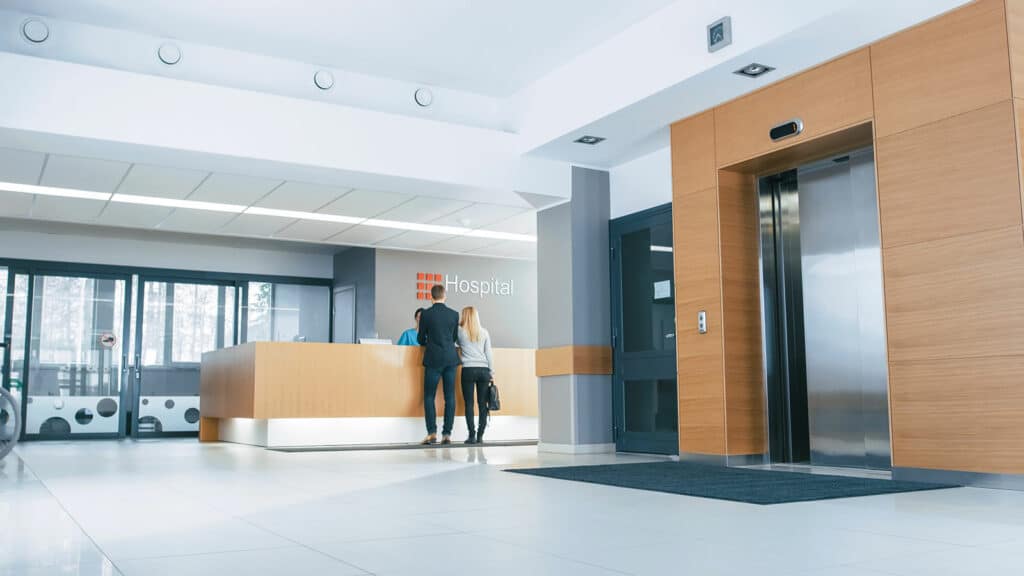 In addition to being featured on the map and in its listings for specific keywords in your area, a Google My Business Profile will also provide you with a treasure trove of valuable statistics, such as the number of times your profile has been viewed, the number of calls and emails sent to your practice via the profile, and more.
Sounds easy enough, right? The truth is only three Google My Business profiles are featured on the map. With dozens or even hundreds or thousands of physicians and medical practices competing against you, you need to be proactive and do what's needed to optimize your profile and get it into one of these top three spots.
Here are some tips:
Keep your profile updated (including your practice hours)
Include as much information regarding your specialty and services as possible
Add high-quality images
Increase the number of five-star reviews
Social Media & Local Citations
It goes without saying, but proper SEO for doctors & medical practices should focus, at least somewhat, on social media as well. While the ROI of social media can sometimes be questionable, social media has proven quite useful when it comes to medical SEO.
In fact, due to their high domain authority, links from Facebook, Twitter, and other social media platforms can provide your practice with a substantial SEO boost. In Google's eyes, backlinks from these platforms are as reliable as they come.
So too are local citations, which refer to mentions of your practice online and inevitably come with maintaining an active social media presence.
Build Backlinks
As we just touched on above, having high-quality backlinks from respected, well-known websites like Facebook and Twitter can positively affect your practice's SEO. However, why not take it up a notch by gathering additional backlinks from even higher-quality sources?
Google gives each webpage a Domain Authority or Page Authority, which is a score given on a scale of 1-100. The higher the score, the more reputable the webpage is considered.
For example, Google gives itself a perfect Domain Authority score of 100. Backlinks from websites with lower yet comparable scores, such as The New England Journal of Medicine, can have an equally powerful SEO effect.
As a medical practice, some great sources for backlinks include:
Medical organizations
Medical directories
Social media
Other related sites with high Domain Authority
Update Regularly
When focusing on SEO for doctors or any other profession, regularly updating the website with fresh new content is also vital. Google's spider bots are constantly crawling the Web, checking for updates and new content. Each time web crawlers identify a page as having fresh content, it sends a message to Google's ranking algorithm.
From Google's perspective, this is perfectly logical. After all, they only want the best, most current content at the top of their search results. When deciding which webpage to rank higher, one recently updated last week or one that hasn't been touched since Obama was in The White House, Google goes with the first one every time. This is especially true in such an important, ever-changing field as medicine.
Promote Your Website
This goes hand in hand with link building, but you should focus on getting your medical website out there for as many as possible to see. The more traffic comes to your site, the more its SEO is improved. Therefore, by increasing the traffic to your website, you can almost always improve its SEO score and search engine ranking.
Besides SEO, when it comes to generating traffic, you can send email newsletters with links back to your website, build up a social media audience, or even go the paid route with Google and Facebook advertising. Make sure to do it smartly for maximum ROI and keep your practice's marketing message consistent across the board.
Track/Measure Success
Developing and executing a successful SEO campaign takes lots and lots of data. Moreover, it takes understanding how to read the data and make the necessary adjustments for optimum search engine performance and success.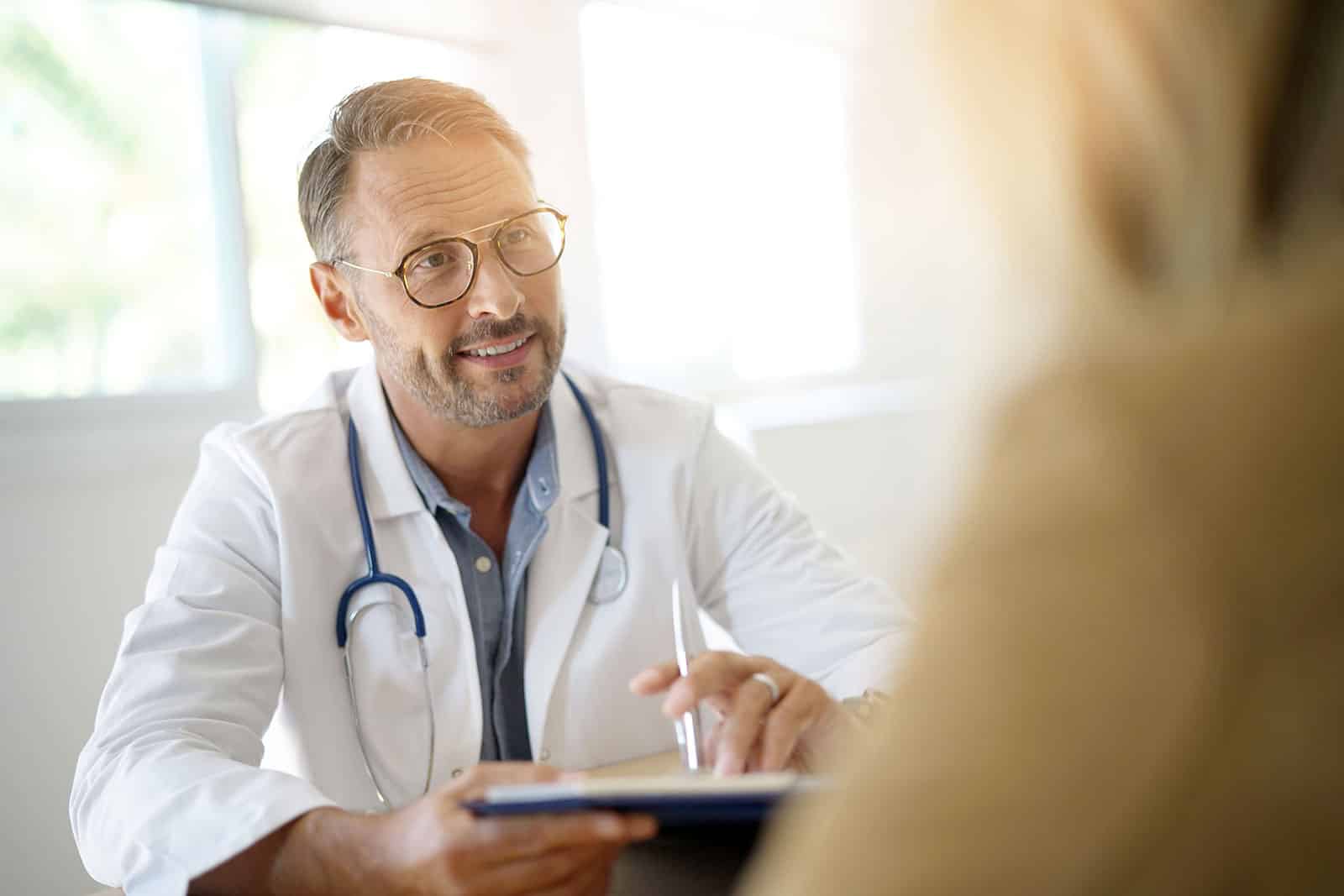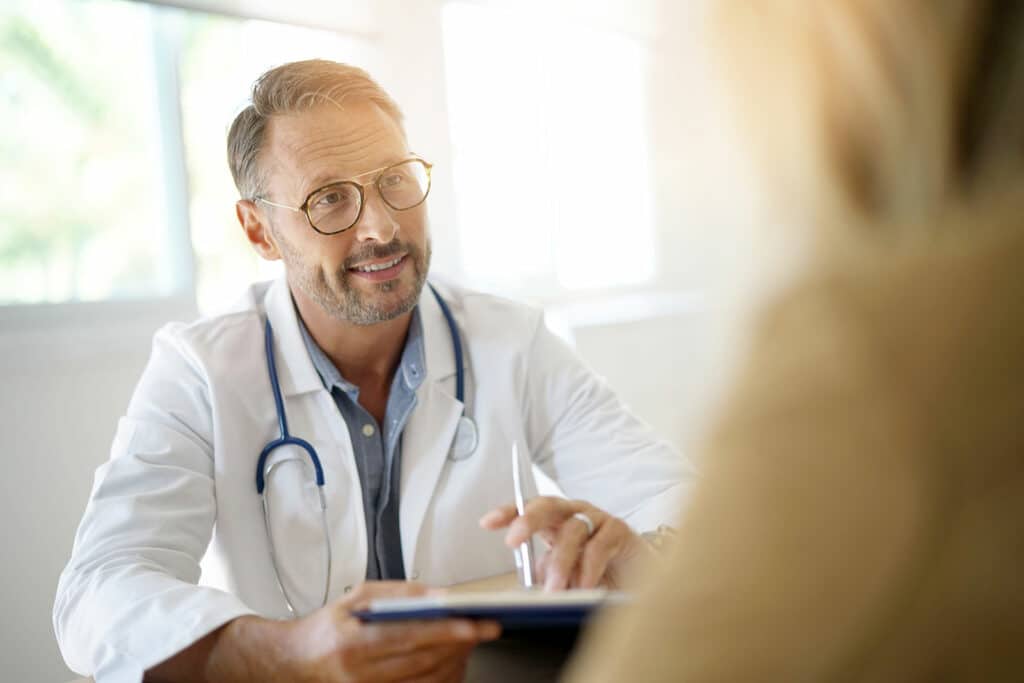 Fortunately, you can view all the data you need from one place: Google Analytics. With Google Analytics, you can view a variety of vital statistics, including:
Which pages are receiving the most visitors
How long do visitors stay on each page
Where are the visitors coming from
The last pages they visited and many other valuable stats
The hard part is knowing which stats to pay attention to, what they mean, and what to do with them to improve the site's SEO performance. This takes experience, skill, and expertise. It takes SEO North.
With decades of collective experience helping doctors and medical practices like yours dominate their local markets, SEO North can elevate your medical practice's search engine rankings and web presence. Give us a call to talk with true medical SEO experts and schedule a free consultation today!
---
Published on: 2022-06-15
Updated on: 2022-09-18