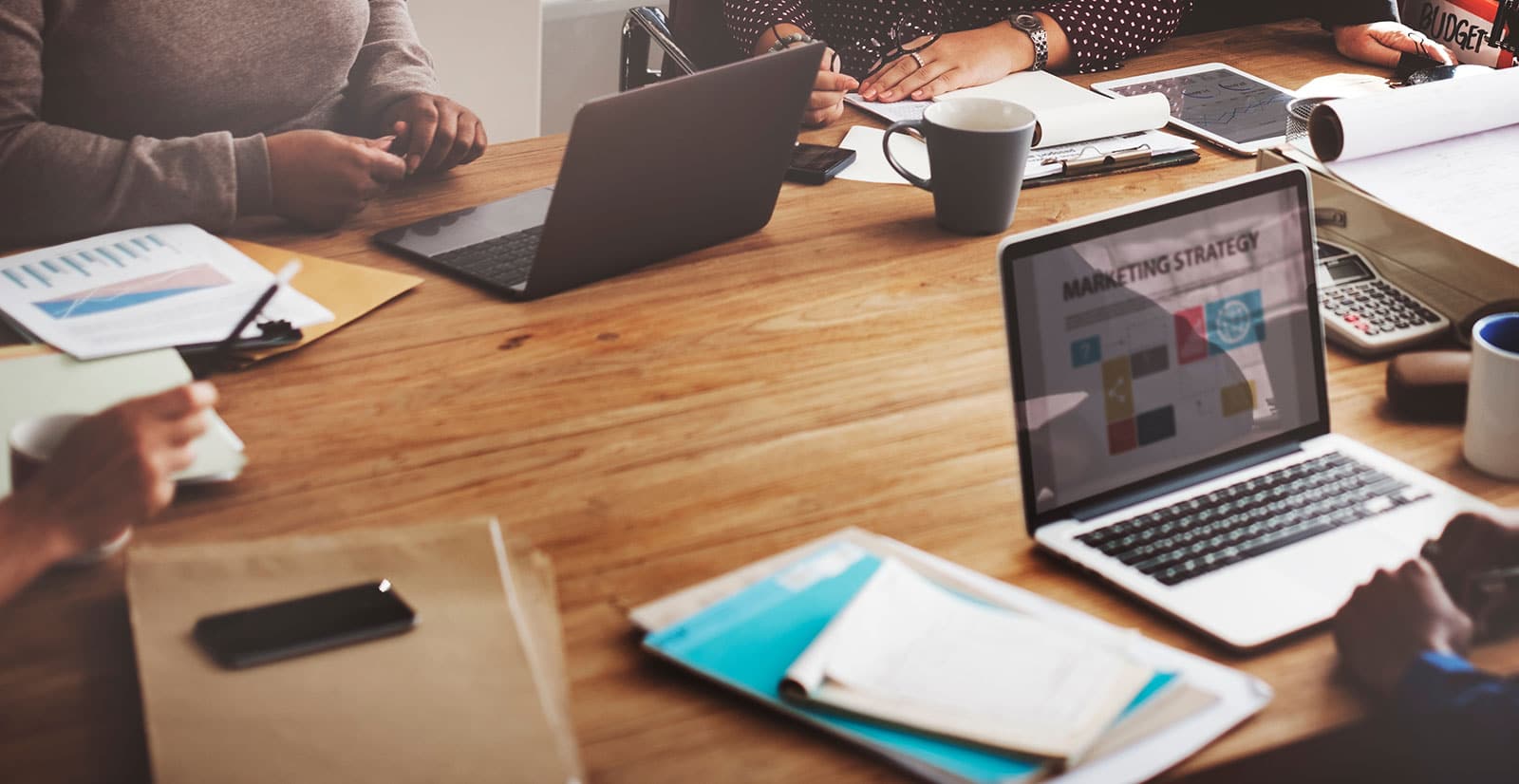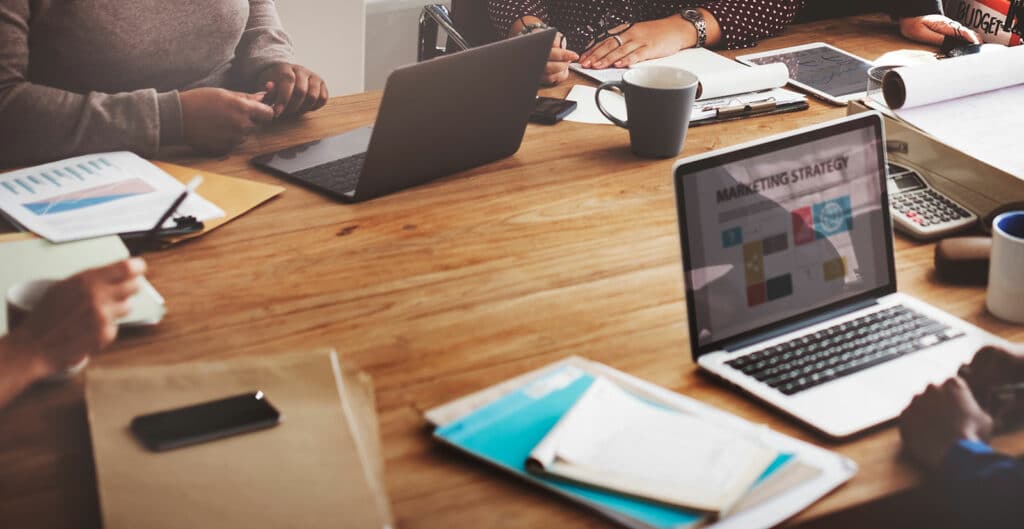 The decision to seek addiction treatment is often a personal one that is made after a great deal of introspection and online research. Addicts want to know what their drug rehab treatment options are, what the experience will be like and more. Because your future patients are overwhelmingly searching for information about your services and treatments online, your website needs to be packed with valuable information. More than that, it needs to be easy to find through a quick online search. Because of this, a successful digital marketing campaign can play a major role in your addiction treatment center's ability to connect with those who need your services.
There are two primary approaches to a digital marketing campaign. One involves pay-per-click marketing, which is a type of paid online advertising. You pay a certain amount of money for each click on an advertised link. The other option is search engine optimization or SEO. SEO is a type of organic online marketing. Essentially, you optimize your website and other online marketing efforts with carefully selected keywords. Through SEO marketing, you organically increase your website's placement in search engine results pages for those keywords that you have selected. As a result, you can get more targeted clicks and increase your website's visibility in a far more affordable way. Are you wondering how to start an online marketing campaign that focuses on SEO?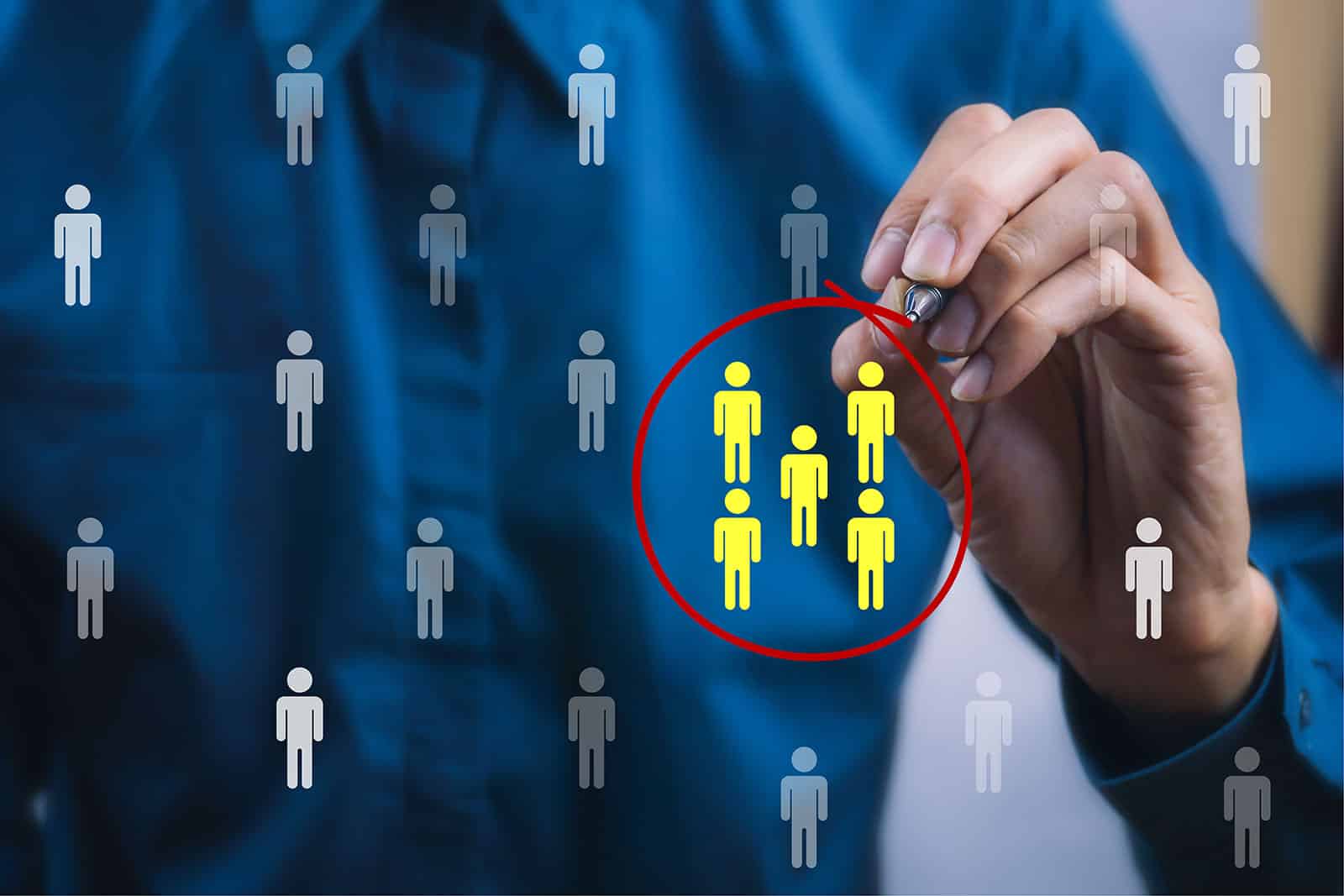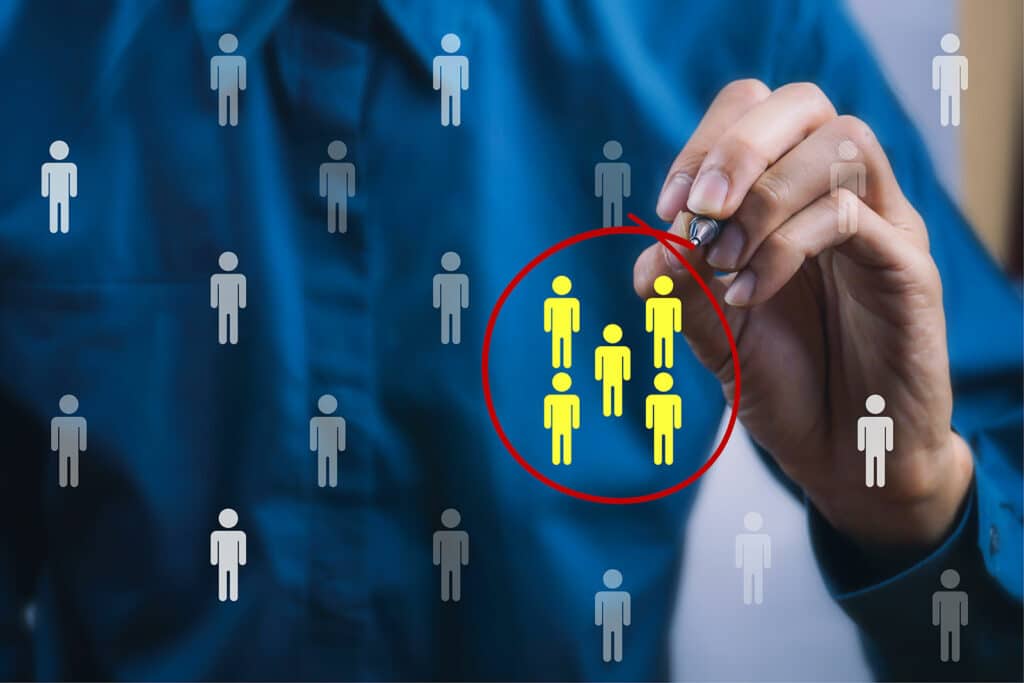 1. Set Your Marketing Goals
Your marketing goal is understandably to enroll more people in your addiction treatment program, but it is important to consider how this will be accomplished. Are you trying to drive more traffic to your website? Do you want to increase your conversion rate? Are you interested in increasing your social media followers? While you may have all of these goals or even other digital marketing goals, it is important to determine what your primary objective is. This important decision can drive many other aspects of your digital marketing campaign. Because of this, setting your goals upfront can help you to make easier and better decisions down the line.
Example: Acquire 3 additional VOBs from your Google Business Profile phone calls every month. This typically requires that you know your closing ratio and how many additional phone calls you would need to achieve this goal.
Learn more about How to Set Your Marketing Goals
2. Identify Your Target Market
One of the wonderful things about a digital marketing campaign is that you can focus your efforts on a very narrow target audience if you prefer to do so. Your drug rehab facility may offer services within a limited geographic area, such as in a metropolitan area or throughout a specific state. You may offer a range of treatment programs for a variety of controlled substances, or perhaps you specialize in alcohol addiction, opioid addiction or something else. Some clinics may offer specialized programs for teens, working adults or other specific groups. At this stage in the planning process for your digital marketing campaign, you should define who you are trying to reach in terms of geographic area, age and other relevant factors.
Example: Males, ages 25-45, living in Long Island, New York. Suffering Opiate Addiction. Typically channels are Google, Facebook, and Reddit.
Learn more about How to Identify the Target Market for Your Addiction Treatment Facility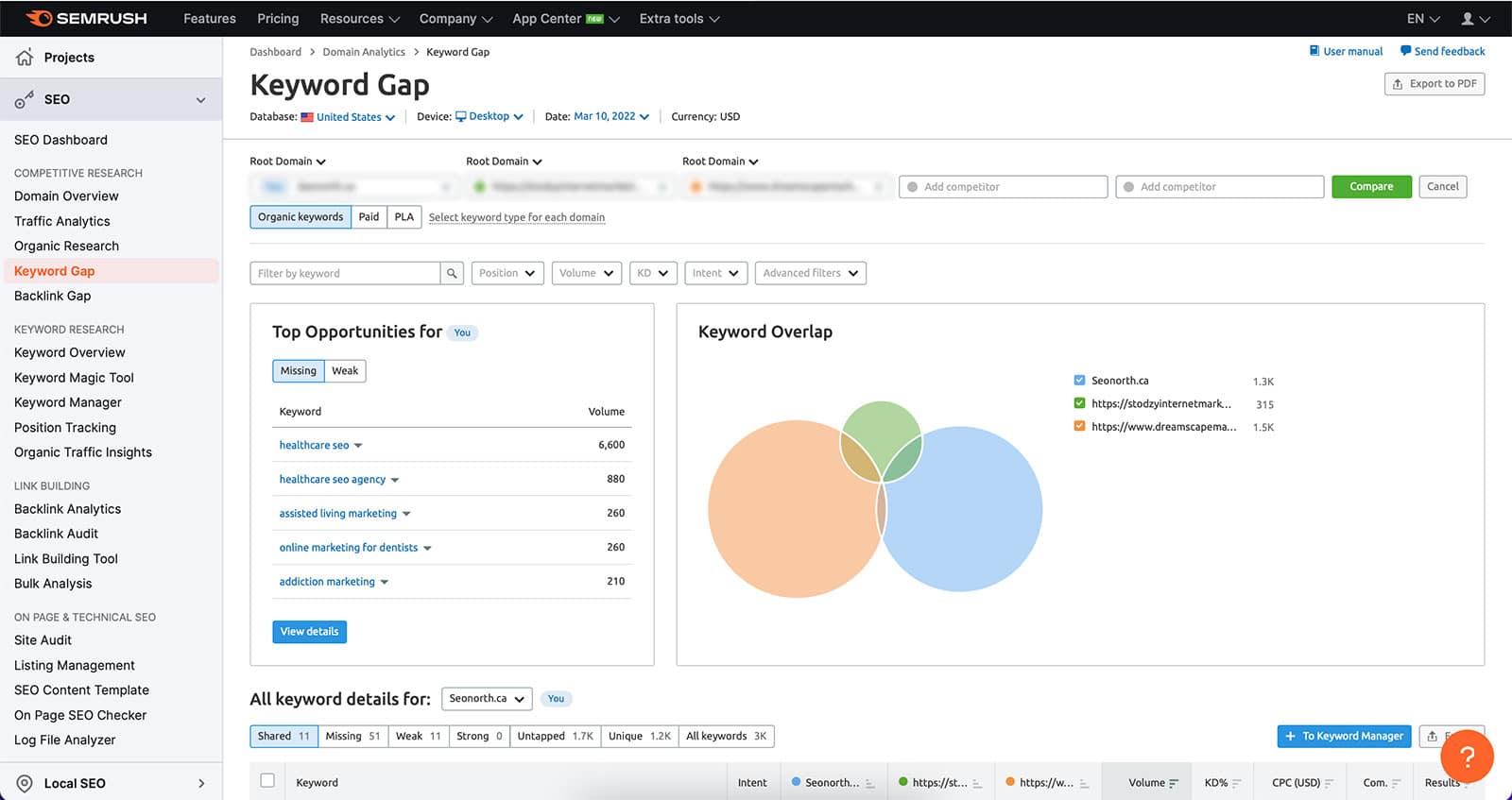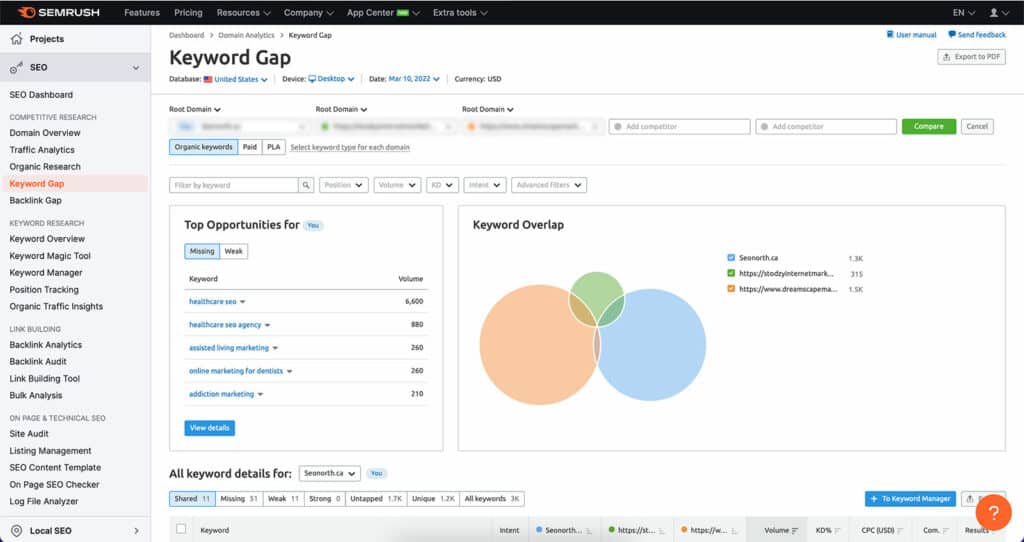 3. Conduct Keyword and Topic Research
The success of your drug rehab center's digital marketing campaign is directly linked to the keywords that you decide to focus on. The best keywords are those that your target audience is using to find the treatments you offer and even to find information on related topics. To get started, brainstorm words and phrases that your target audience may search for when they want more information about drug addiction, rehab options and other related topics. When you type these words into the Google search bar, you will see a drop-down list of suggestions. These suggestions are the top related searches for those words. Consider using some of those queries for inspiration as you finalize your selection of keywords and topics.
Example: One keyword that shows promise would be "Opiate Detox Near Me," it has a Keyword Difficulty of 12 (medium), a Search Volume of 600 users a month, Traffic potential for your site of 150 users a month, and a value of $25 per click (what you'd have to pay to get that traffic via Google Ads). It is also a bottom-of-the-funnel keyword, which
4. Complete Market Research and Competitor Analysis
You understandably want to focus on keywords and phrases that your target audience is searching for, but you also want to get the most mileage out of your efforts. A general phrase like "drug rehab" may be heavily targeted by your competition. Even with your best efforts to execute a successful SEO campaign, you may have trouble ranking high in search engine results pages for this phrase. Before you rule any phrases out, however, complete a competitor analysis to determine what phrases your competition is using. In addition, consider using variations of those keywords. Long-tail keywords are more specific and targeted. For example, rather than use a catchall like "drug rehab," you could use, "drug rehab in Miami" or "cocaine rehab in Tucson."
Learn more about How to Complete Competitor Analysis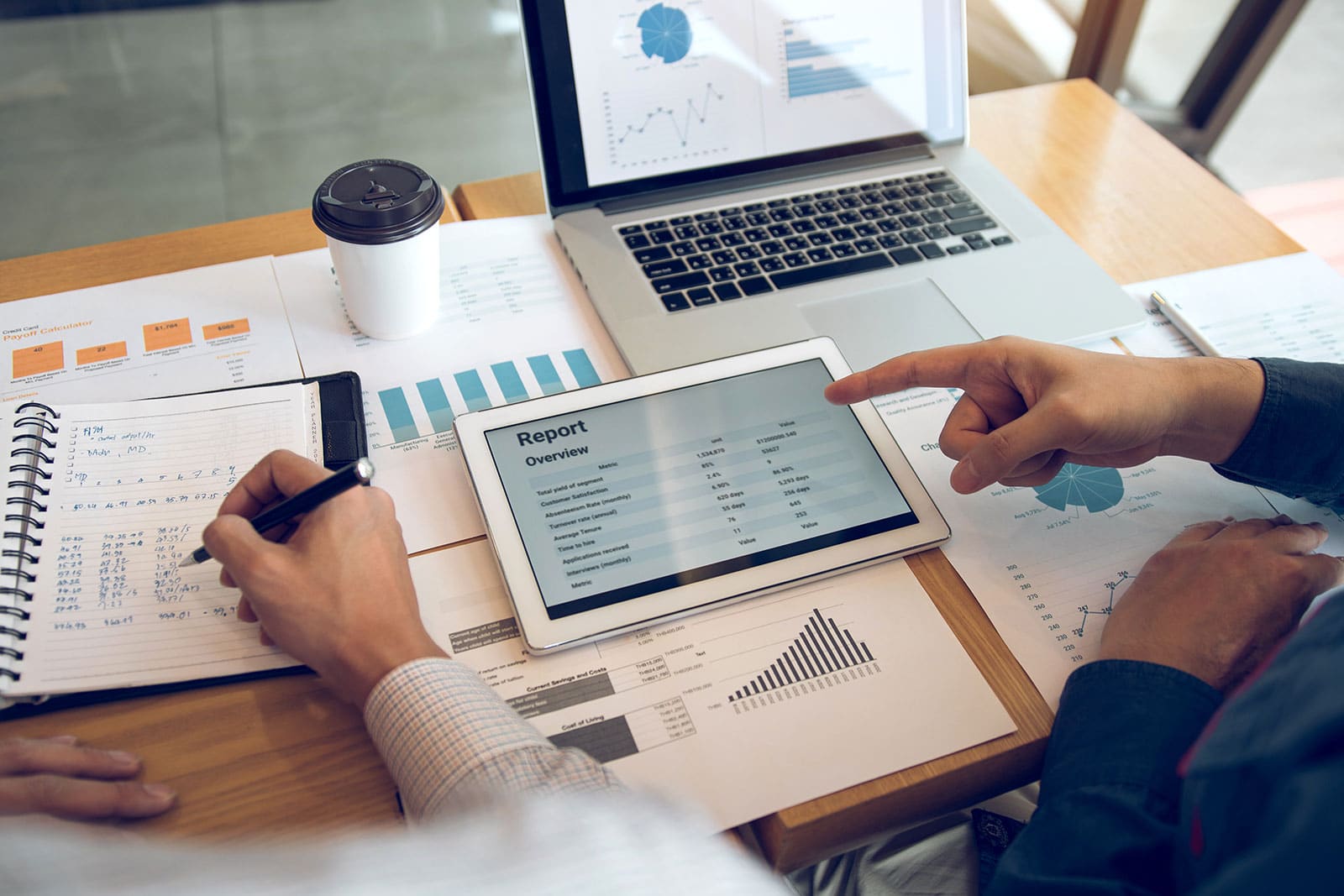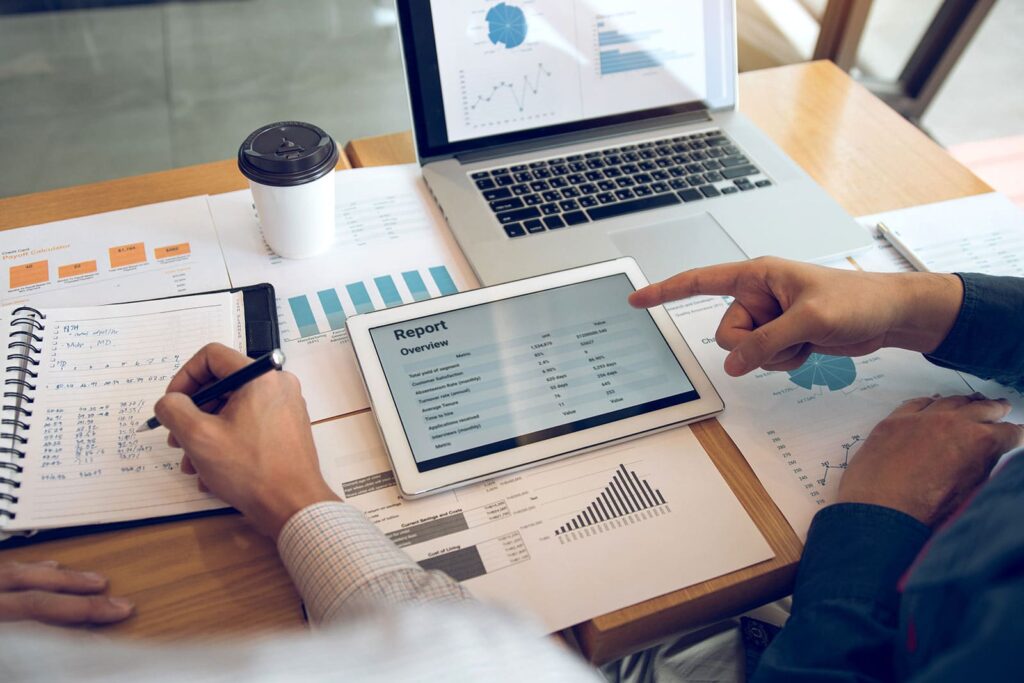 5. Establish Your Budget
A digital marketing campaign that focuses on search engine optimization is cost-effective. However, there are many labor-intensive steps that require a considerable amount of expertise. You understandably want to focus your time and attention on running your business, so you may consider outsourcing your SEO efforts to a professional digital marketing firm with a proven track record of producing great results. A successful digital marketing campaign requires fresh content to be created regularly. If you do not use the services of a digital marketing firm, you may need to allocate funds in your budget for freelance writing services. With these expenses in mind, it is important to establish a reasonable budget for your campaign.
Learn more about How to Establish Your SEO Budget for Addiction Treatment Facilities
6. Select Your Delivery Channels
When you think of SEO, you may initially think about incorporating your keywords into your website. While this is an important area to focus your attention on, there are other avenues to consider. Search engines use a wide range of complicated algorithms to determine rankings on search engine results pages. For example, they look at the number of links to your website, the quality of those links and many other relevant factors. With this in mind, you should research opportunities on social media platforms and other channels that you may benefit from targeting as well.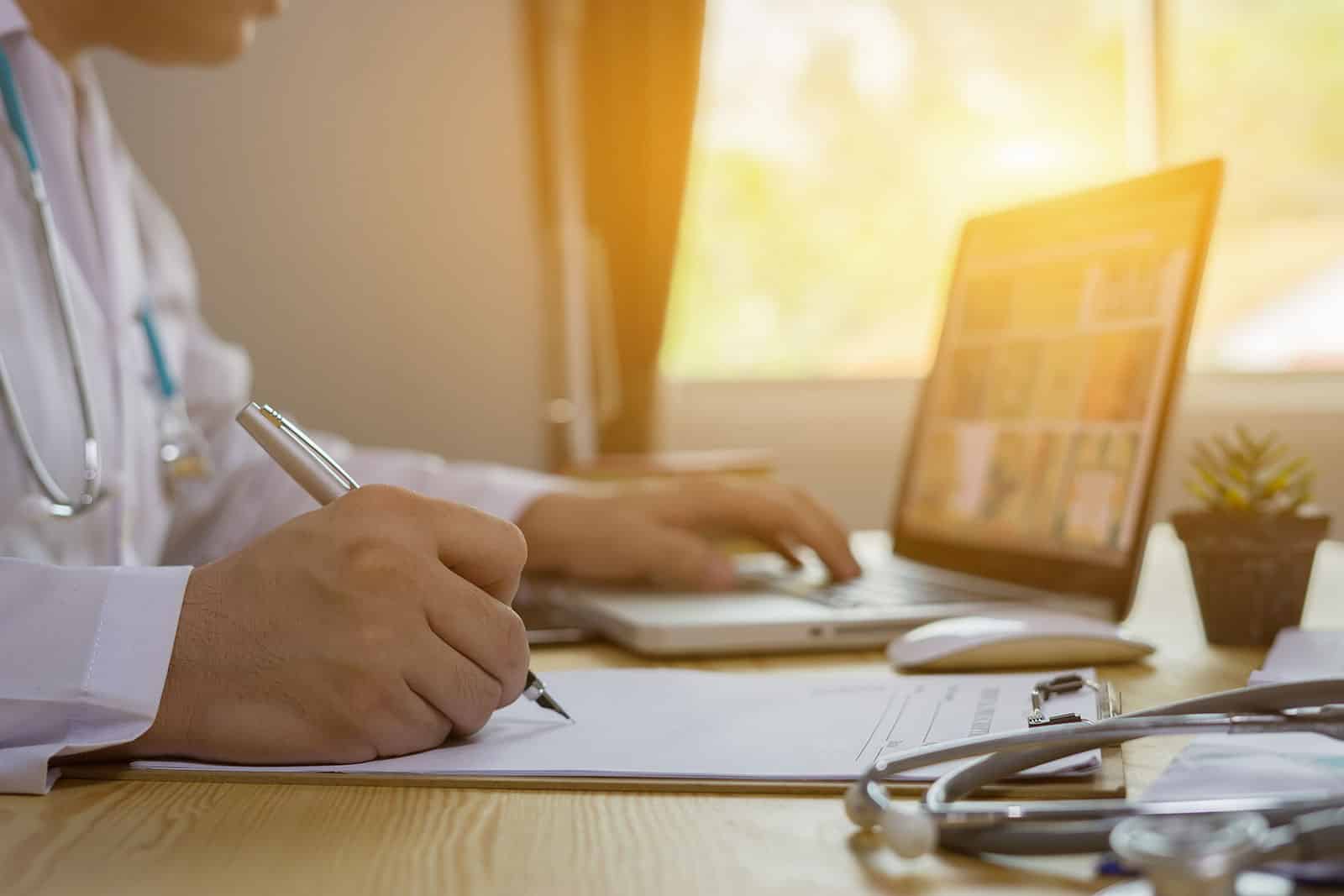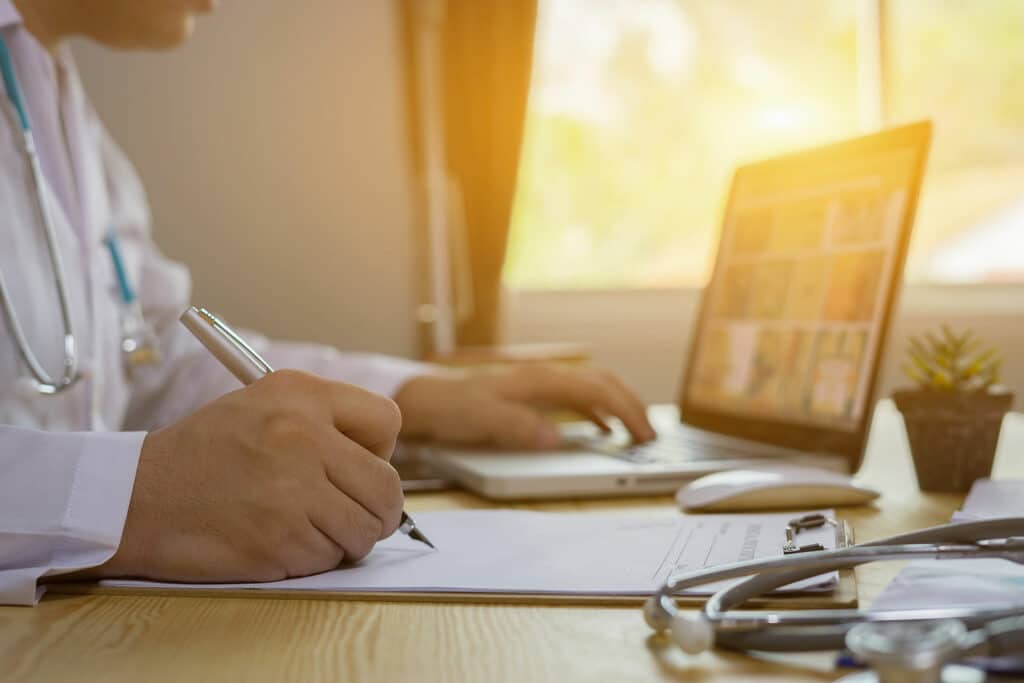 7. Create Your Content Assets
Have you determined that you need to update your website's static content so that it is optimized with your well-researched keywords? This is only one type of content creation that should receive your attention. For example, search engines look at both the age of content and its relevance when determining rankings. Because of this, creating search engine optimized blog posts regularly is an important aspect of running a successful campaign. You may also need to create social media content and off-site content to fully optimize the power of your digital marketing campaign. You can streamline content creation by hiring a freelance writer. However, if you hire a digital marketing company, your firm may include content creation in its services.
8. Run Pilot Campaigns Initially
You can see that a digital marketing campaign has many components that you may have not initially known about or considered. After you have selected your keywords, chosen your channels and created content, you are ready to launch your campaign. A pilot or test campaign is a great place to start. It lets you test the waters to see exactly how digital marketing works to bolster your website's rankings on search engine results pages. You can learn a lot about SEO after you get your first campaign off the ground. However, be aware that digital marketing is complicated and ever-changing. With this in mind, there are always new things to learn that can help you to improve your campaigns going forward.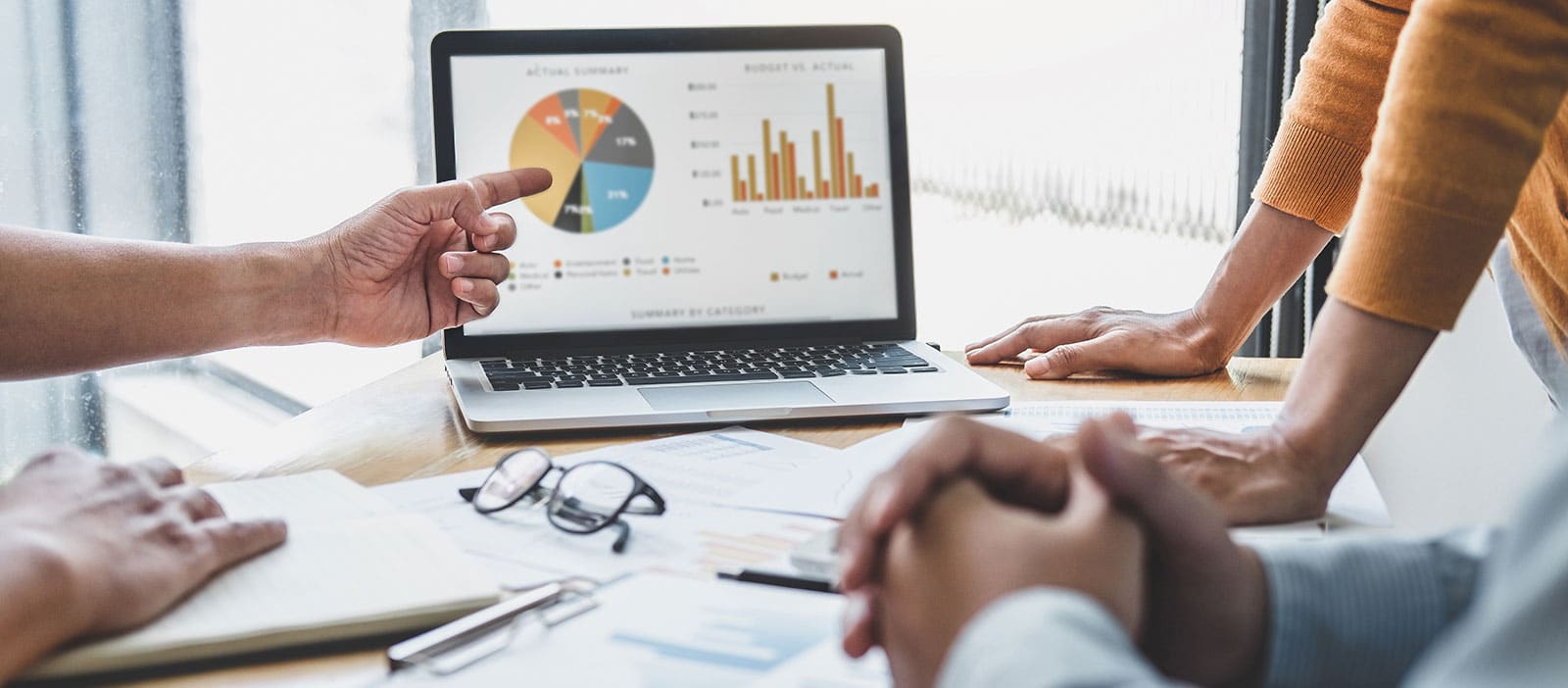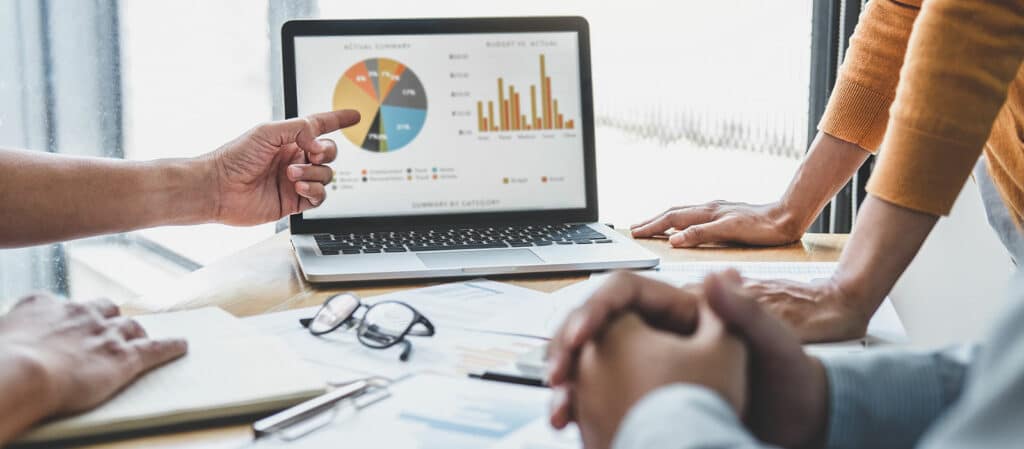 9. Monitor and Analyze Your Campaign
Did you choose the best keywords for your addiction treatment center's digital marketing campaign? Are they placed in the most strategic locations? You can and should monitor your campaign's effectiveness over time. When you initially analyze the results of your pilot campaign, you can see areas that require improvement. You may also identify certain aspects of your campaign that are working well for you. Keep in mind that monitoring and analysis are important aspects of a digital marketing campaign that require regular effort going forward. Your target audience may adjust the words they use to search for your drug rehab treatments. Competing addiction treatment centers may adjust their digital marketing campaigns. Search engines also adjust the algorithms that they use to determine rankings. These combine to create a constant state of flux.
10. Reallocate Your Budget to the Most Profitable Activities
Through strategic monitoring and analysis, you can identify the weaker and stronger points of your marketing efforts thus far. Reallocating your time, effort and financial resources to the areas of your campaign that have been most effective and steering away from the less impactful components will help you to optimize your marketing efforts going forward. Because of the changing factors that drive a digital marketing campaign, the success of your efforts is rooted in your focus on repositioning your campaign strategically and regularly.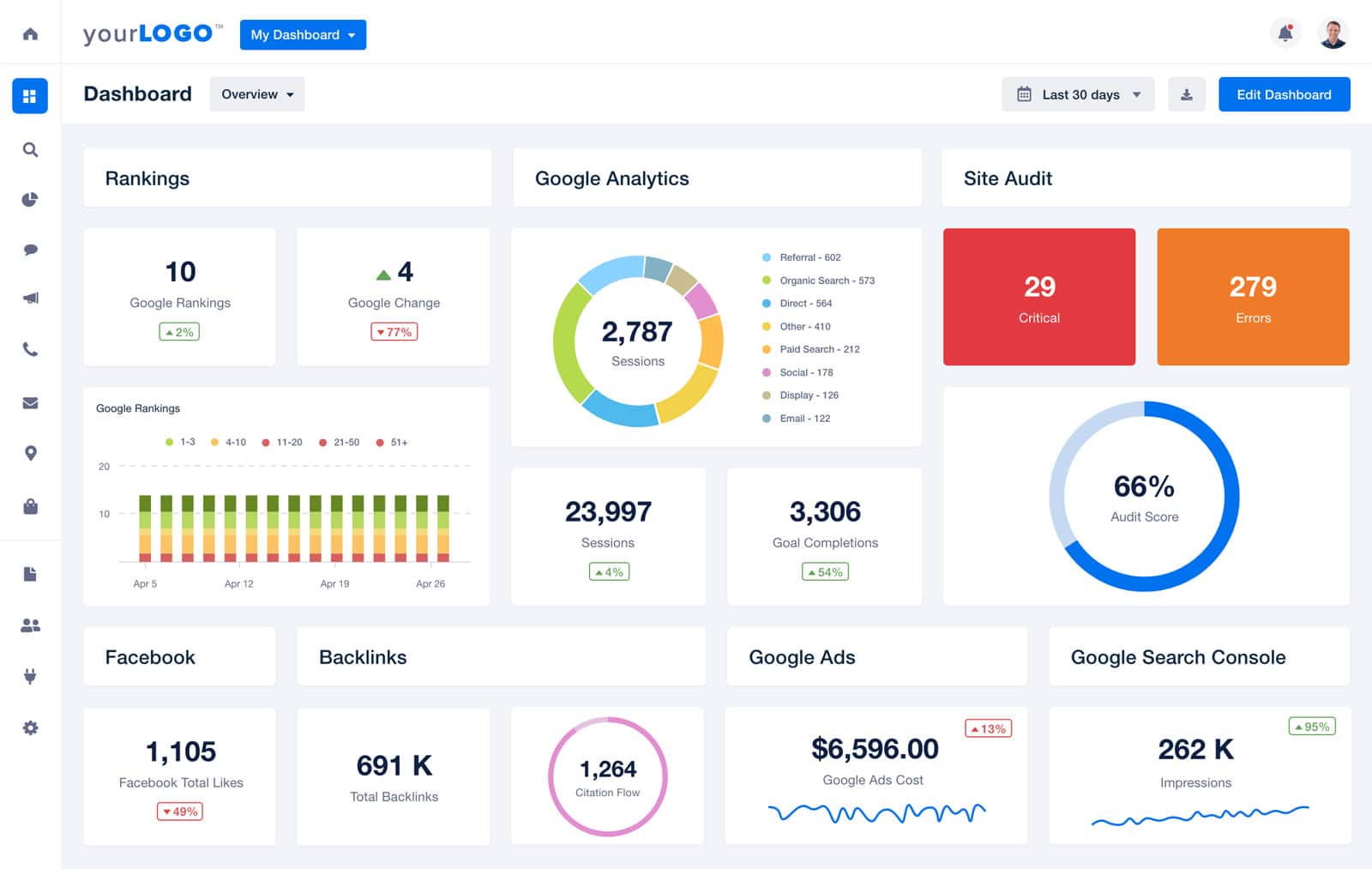 11. Set Up Remarketing Campaigns
Some people who would benefit from addiction treatment may be timid about seeking help for various reasons. Because of this, you may spend a considerable amount of time, energy and money developing and fine-tuning your digital marketing campaign and still have a mediocre conversion rate. A remarketing campaign can help you to optimize the results of your digital marketing campaign. Remarketing involves capturing data from your visitors, such as through a contact form or various other methods. With that data, you can remain in touch through email campaigns and other efforts.
Conclusion
SEO North specializes in digital marketing campaigns, and our team is available to help you realize the results that your drug rehab center needs to see. Digital marketing requires a great deal of time and energy to be effective, and our SEO experts are ready to take this important task off of your to-do list. Contact us today to learn more about our digital marketing services.
FAQ
What is the most important thing to consider when optimising a search engine marketing campaign?
---
Published on: 2022-05-04
Updated on: 2023-03-14